I've always loved making toys for my kids for the various holidays, and a few years ago, I made M this Pesach toy. This adorable interactive felt seder plate is pretty simple to make and you don't need to have crazy skills to do it. Disclosure: this post contains affiliate links.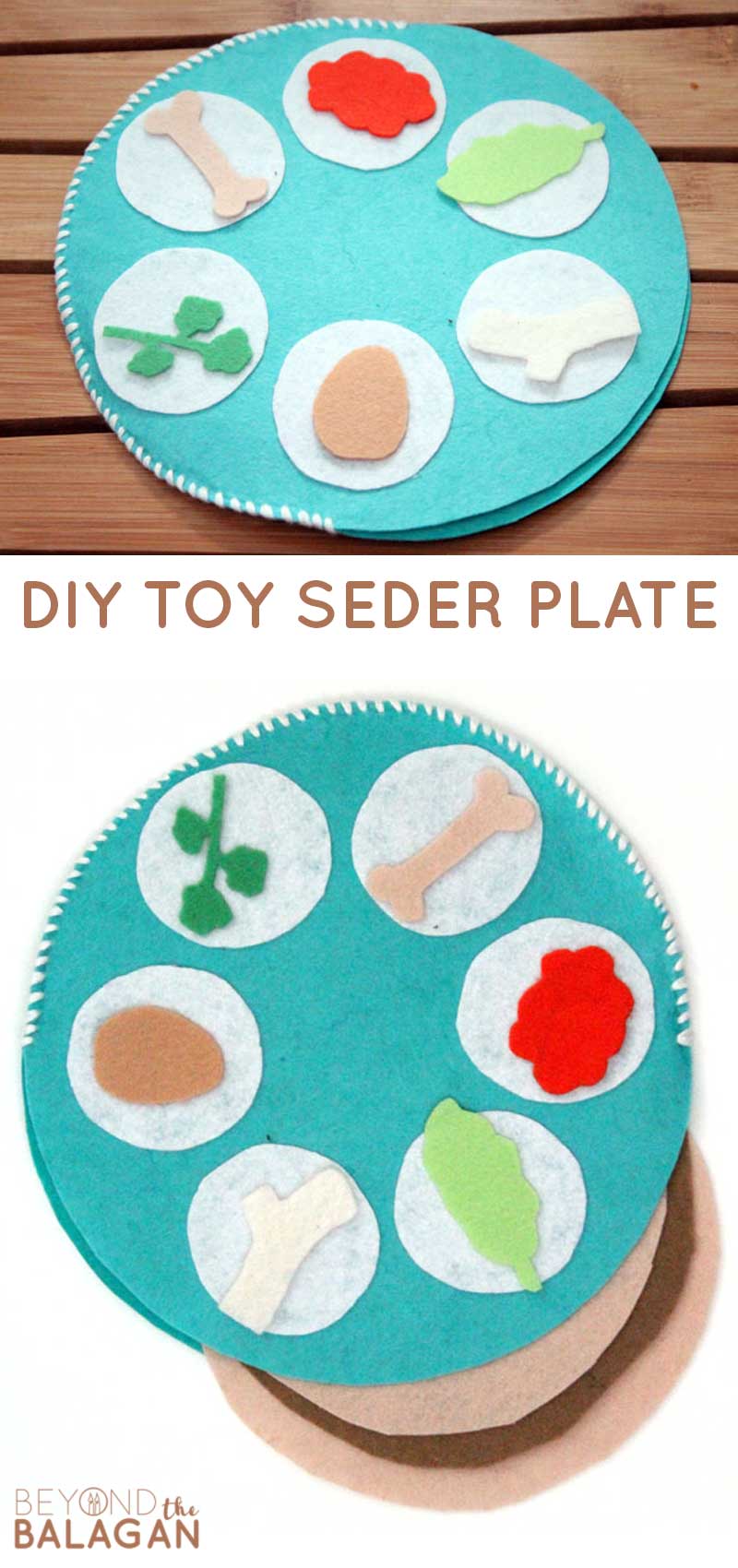 Before M was in school, I always looked for cool ways to involve him with the different chagim. For a while, he had no interest in coloring or crafting, so I'd make sensory toys he can play with. This Pesach toy is still in circulation and he loves it!
All you need is some felt, scissors, and a touch of creativity. An embroidery needle and some embroidery floss help too of course.
I originally made this felt seder plate with velcro on the little food pieces as you'll see in the tutorial. If I'd remake it, I'd probably glue the foods onto the circles and make the small circles velcro onto the base seder plate circle. Either way, M asked already if he'll get to use it this year – that would be the third year, making this a real winner!
Your toddler or preschooler will love reviewing the different foods on the ke'arah and pretending to eat the matzah! You can go all out and stitch a horizontal running stitch into the matzahs if you're feeling really creative, but otherwise, simple brown circles like I did are enough.
---
Want to make your Pesach prep easier, your seder table more beautiful, and your kids' happier and busier? Get the printable Pesach bundle today for 75% off the full value! It's full of 30+ cleaning and menu planners, kids' games, coloring pages, and activities as well as cool seder table decorations!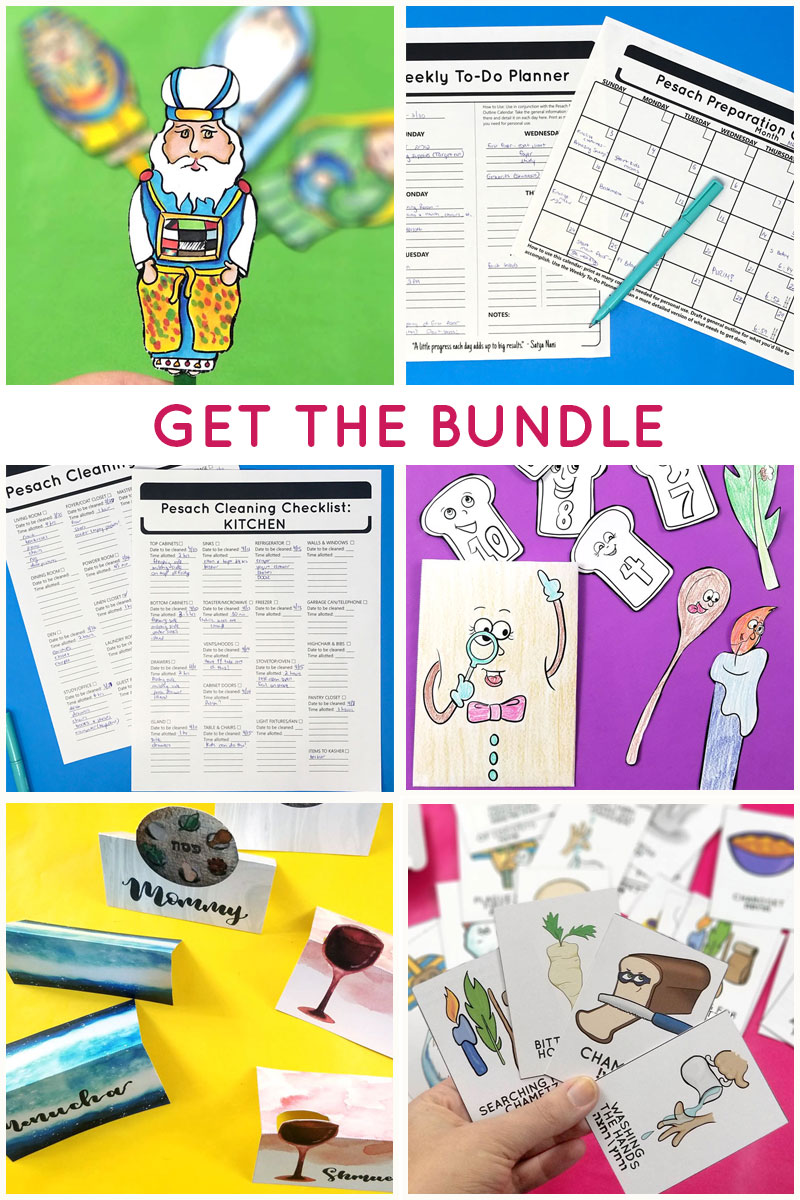 ---
If you want more cool ideas for the Passover seder, check out my Pesach puppets – a fun toy that the kids can color and create to practice and review the ten makkos!
If you're making Pesach for the first time, try this modified version of my mother's Pesach cleaning checklist and check out Rochel's full guide to making Pesach for the first time.
And if you're more interested in crafting something cool for the seder that YOU'LL enjoy, try this kos shel eliyahu Pesach craft – a beautiful painted glass creation that anyone can make!
Have a happy and kosher Pesach and enjoy!!