I am so, so excited to share these Pesach puppets with you – the ten makkos in a non-scary version, perfect for preschoolers and young kids! They are fun and quirky, just like my Purim puppets, and I added in a coloring page version too, for those of you who want to color in the ten plagues of Egypt without making puppets. Disclosure: this post contains commissioned links.

When M first learned about the makkos, he came home from school asking me "Mommy, are you going to die?". I was shocked. He was a bit TOO young to have that discussion (or at least I didn't have the energy to start with it…)
Anyway, I wanted to create a set of Pesach puppets focusing on the ten makkos in a way that's not crazy scary for little kids. I came up with this fun set of quirky characters. For the "dead animals" you can present them as "sick" if you are not ready to discuss death, and for the death of the first born, I presented it as Pharaoh saying "go!" – since that's what most of the discussion surrounding that makkah seems to be anyway.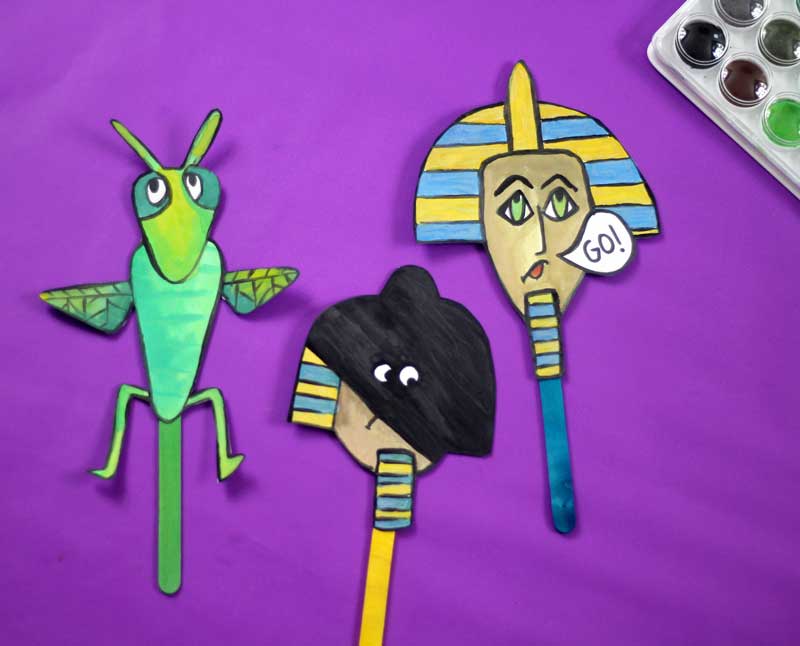 In addition to the Pesach puppets, I also arranged all the images in small on a single sheet so that you have a makkot coloring page for the same effort. The puppets are pretty big – you can also use the coloring page to make the puppets in small, but it'll be harder for younger kids to color and cut.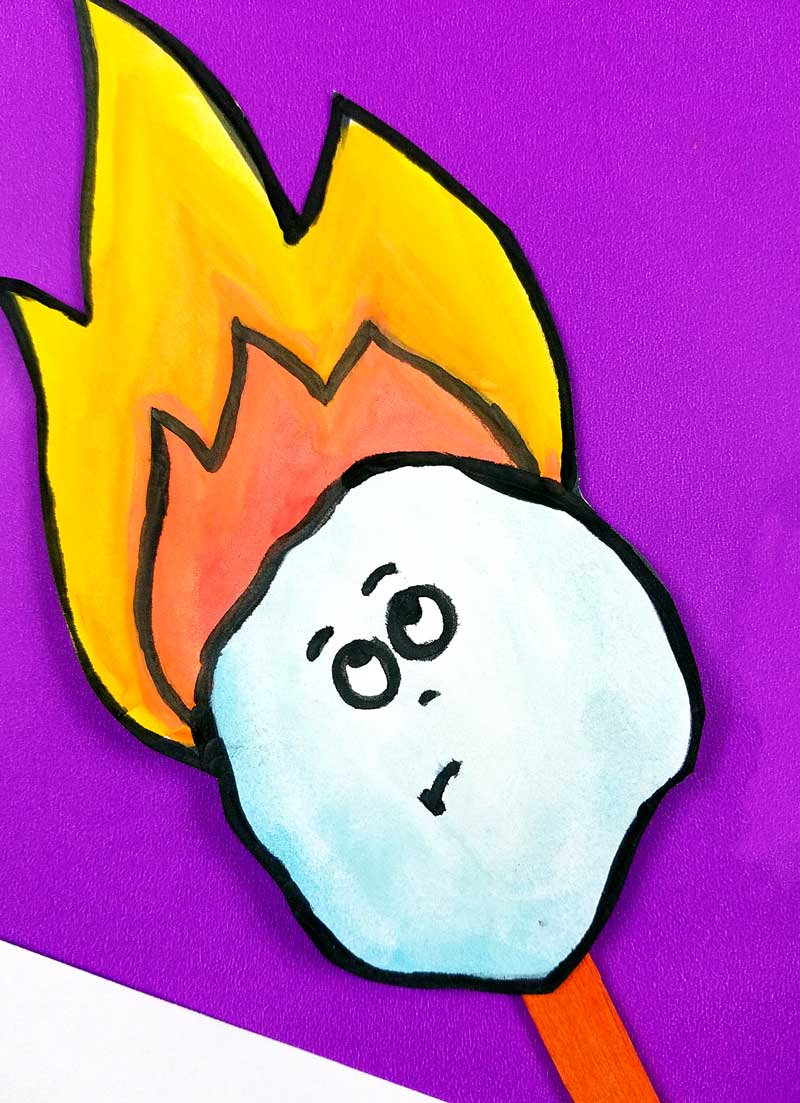 These Pesach puppets are an amazing learning tool. They go beyond just being a fun craft for kids. You can use them at the Passover seder to help young children understand what happened, or as a teaching tool in the classroom. I even made available the full color version for you to purchase if you want to use it as a teaching tool and NOT a craft but don't have time to color it yourself.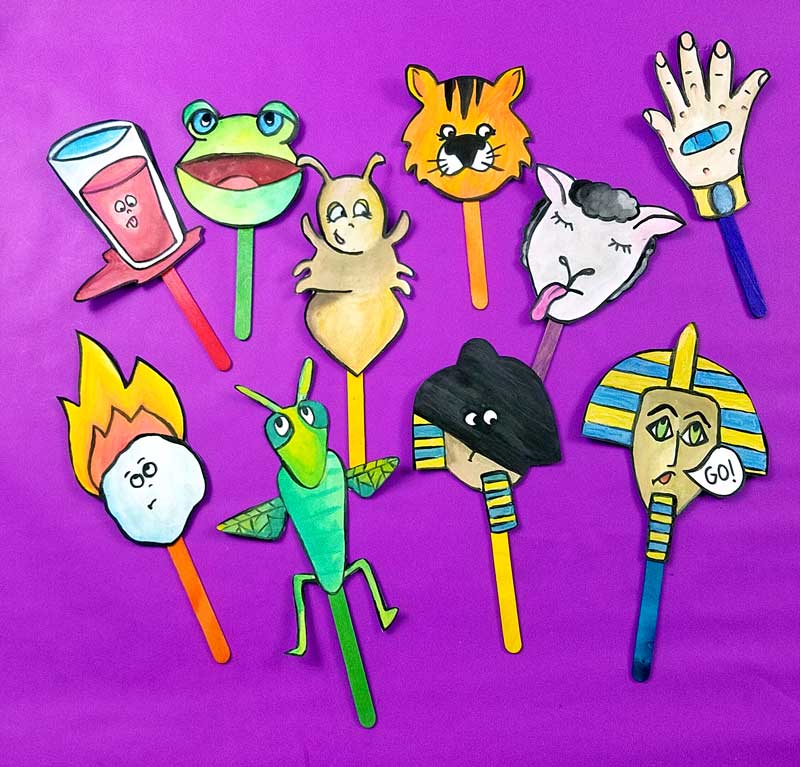 They are, of course, also a great way to entertain the little ones while you clean for Pesach! If you're making Pesach for the first time, or even if you're a pro, having some fun entertainment can make all the difference. My kos shel eliyahu craft is great for the big kids – this one will occupy the little ones.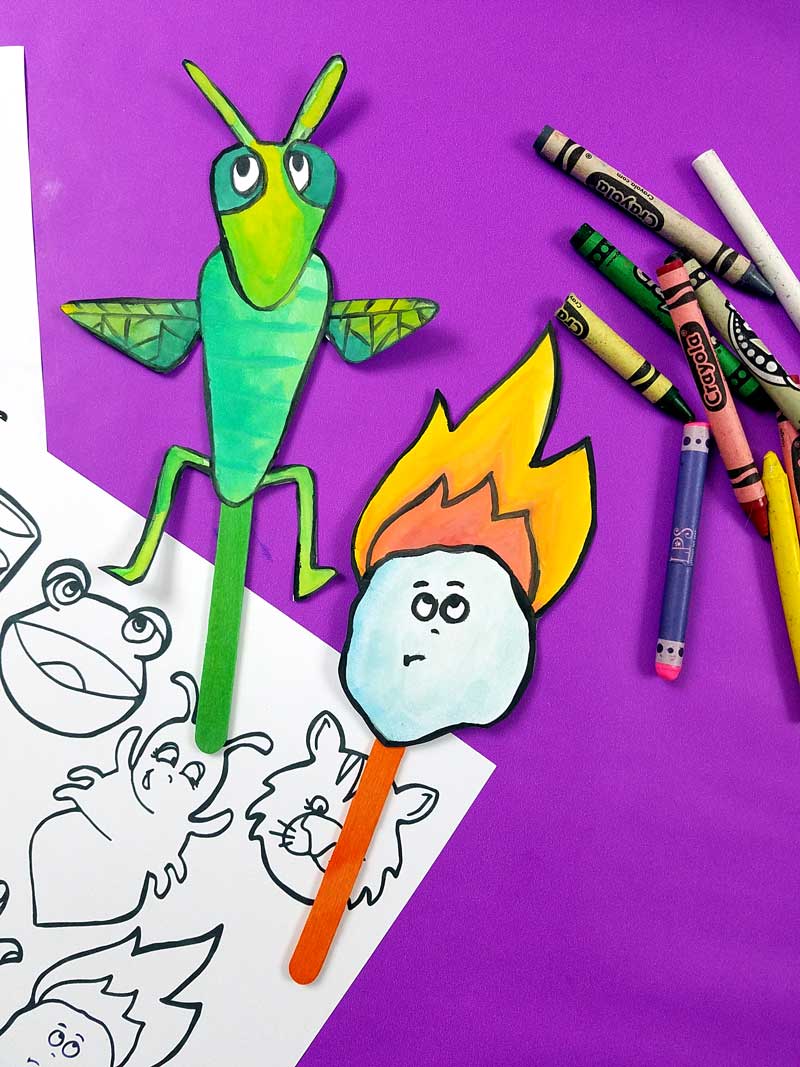 Download your Pesach puppets and coloring page below:
Download your free template! It'll arrive right in your inbox. By downloading, you're subscribing to our FREE newsletter with updates on cool printables like this, ideas to simplify Jewish life, and more. Unsubscribe at any time at the bottom my emails. I respect your privacy and the law, and won't share or sell your email address.
Assembly instructions are below the download.
These Pesach puppets are permitted for individual/private use and for classroom use. Any other group or commercial use, please contact me at beyondthebalagan at gmail dot com. If you're having trouble with the download, contact me as well. The download below is the FREE blank color-in version. Get the full-color version here.
How to assemble these Pesach puppets:
1. Print your templates and then color them! I recommend printing on card stock so that it's stiff and doesn't flop around. I used watercolors, but of course, kids can pull out their favorite paints, markers and crayons.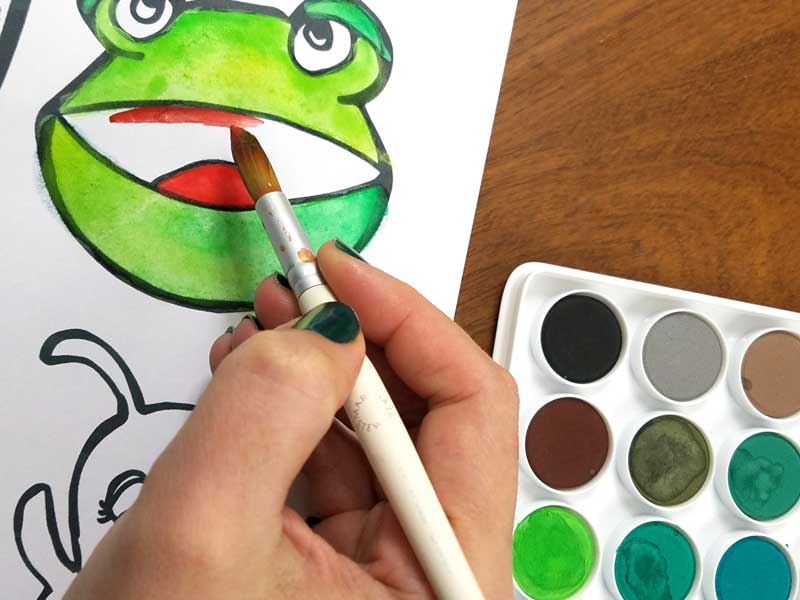 My four year old decorated his with googly eyes and pom poms too (he did it after I took these photos – my apologies for not featuring his artwork too!)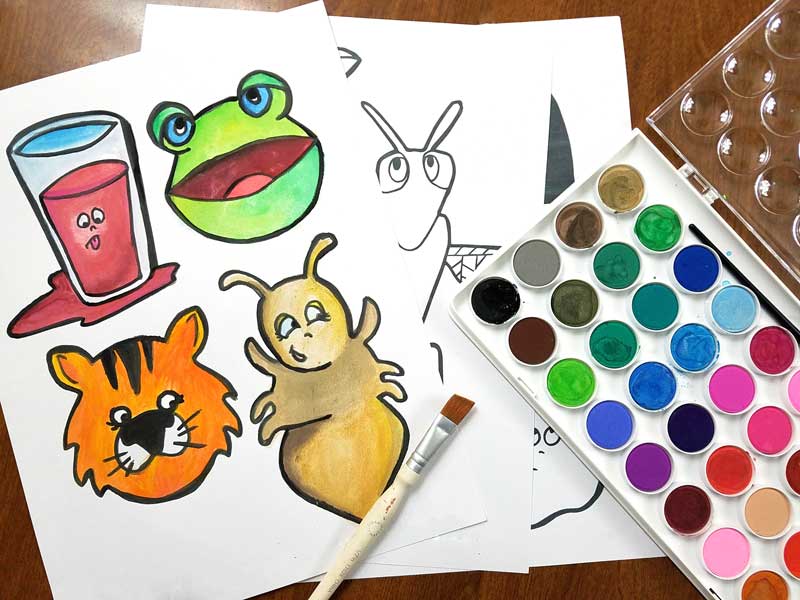 2. Cut them out and glue craft sticks to the back. Any white glue would work but it'll be easier to work with tacky glue if you can get that (wood glue like I used works too but you definitely don't need it)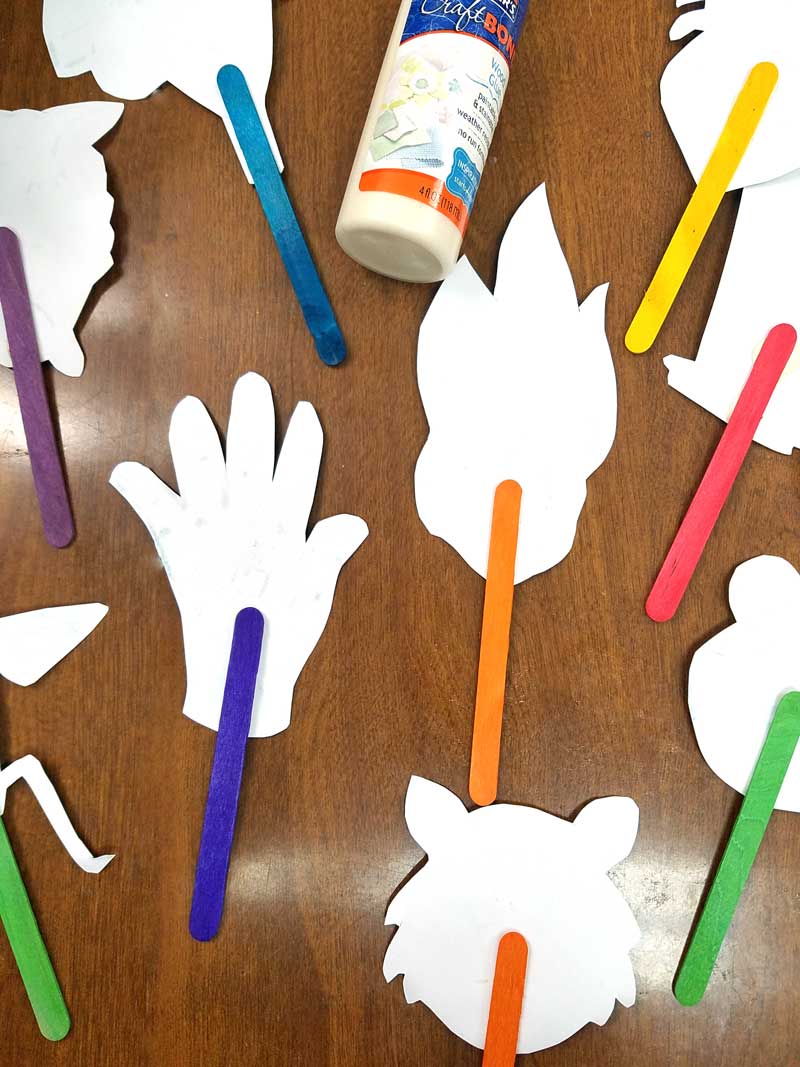 Use these Pesach puppets to put on a show!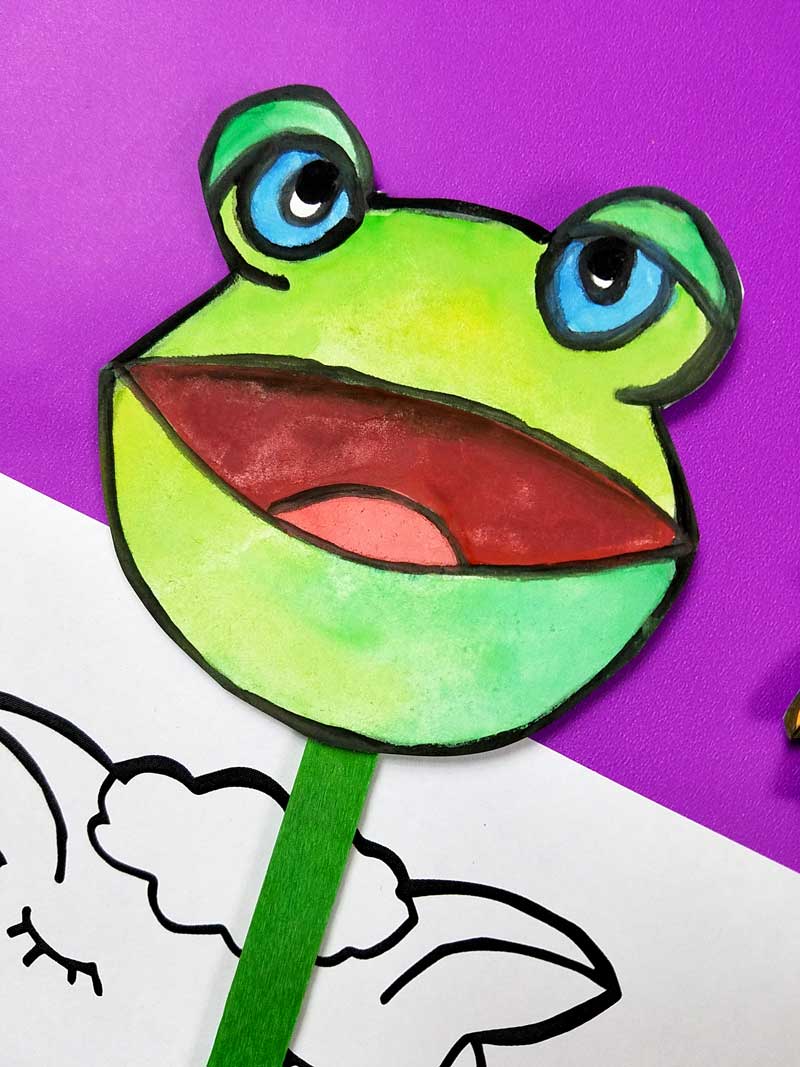 ---
Want to make your Pesach prep easier, your seder table more beautiful, and your kids' happier and busier? Get the printable Pesach bundle today for 75% off the full value! It's full of 30+ cleaning and menu planners, kids' games, coloring pages, and activities as well as cool seder table decorations!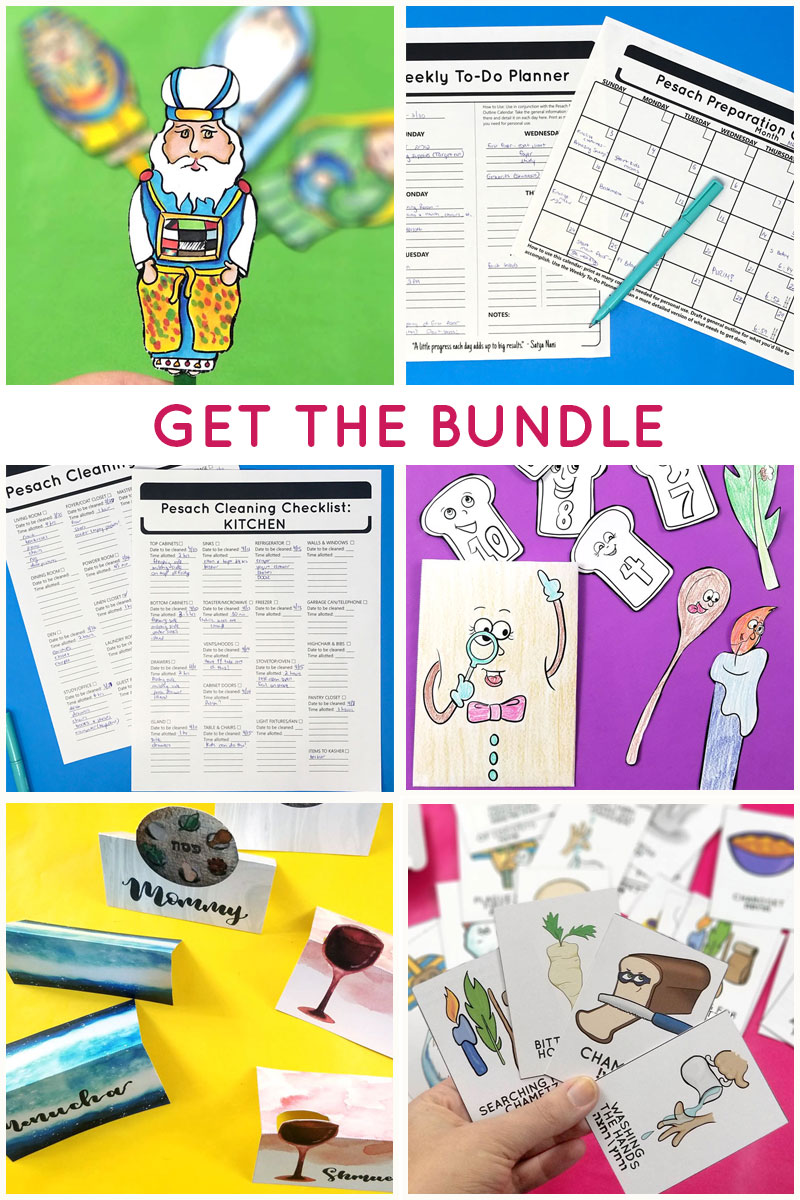 ---
Who will be coloring these Pesach Puppets? What other ideas do you have for making the Passover seder fun, or for teaching the ten plagues? Comment below!