I hope you absolutely love this free printable color-in Sukkah Poster – designed for creative adults, or even big kids! I have been drawing adult coloring pages for well over a year now and haven't done nearly enough Jewish subjects so I'm really excited about this one. Disclosure: this post contains affiliate links: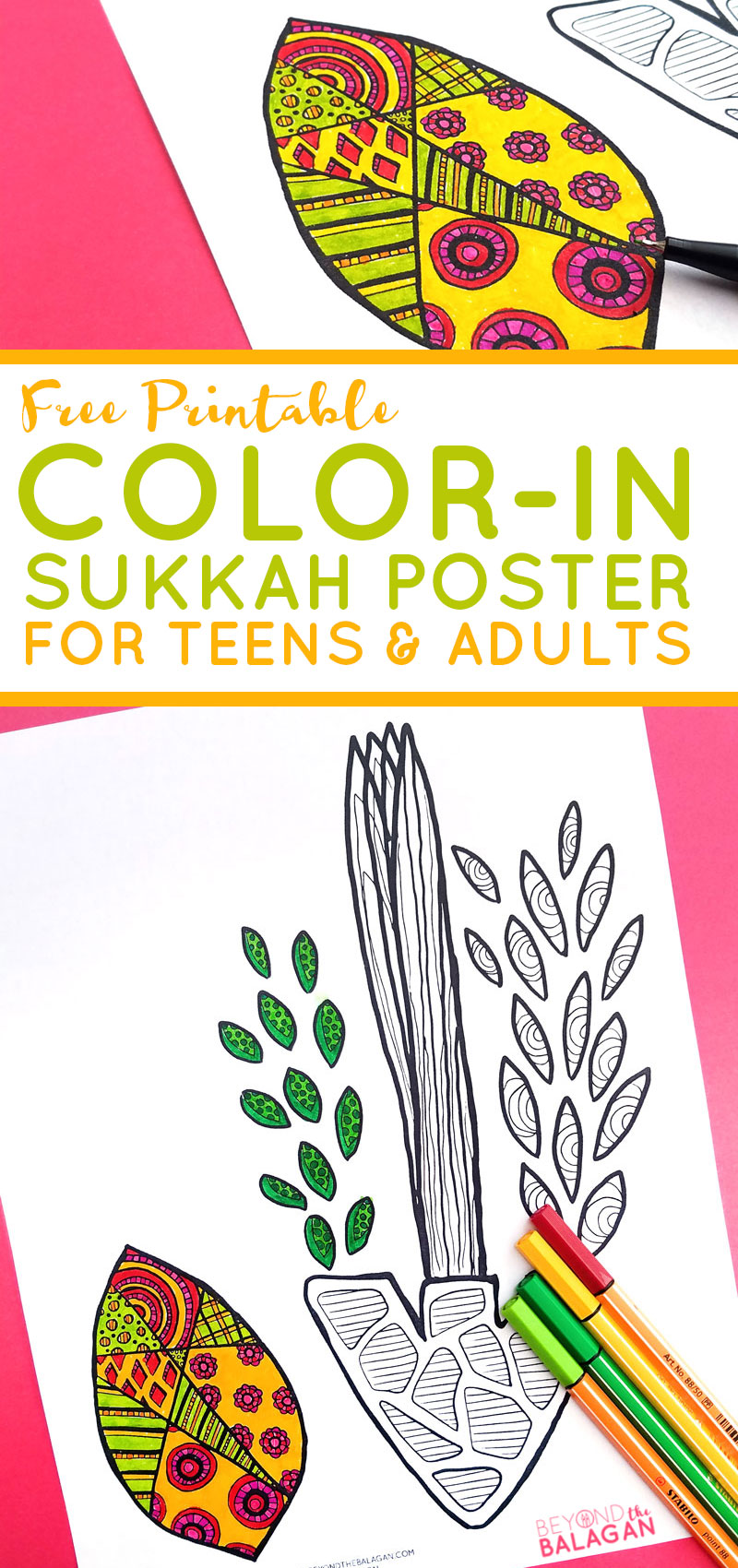 I LOVE contributing to the Sukkah – even when we end up at my parents' house. It makes me feel more a part of it – plus, it's a pretty fun mitzvah…
The problem is, leading up to the holidays, and with Rosh Hashanah and Yom Kippur prep taking up the weeks before, there's little time to make a mess and come up with fresh ideas.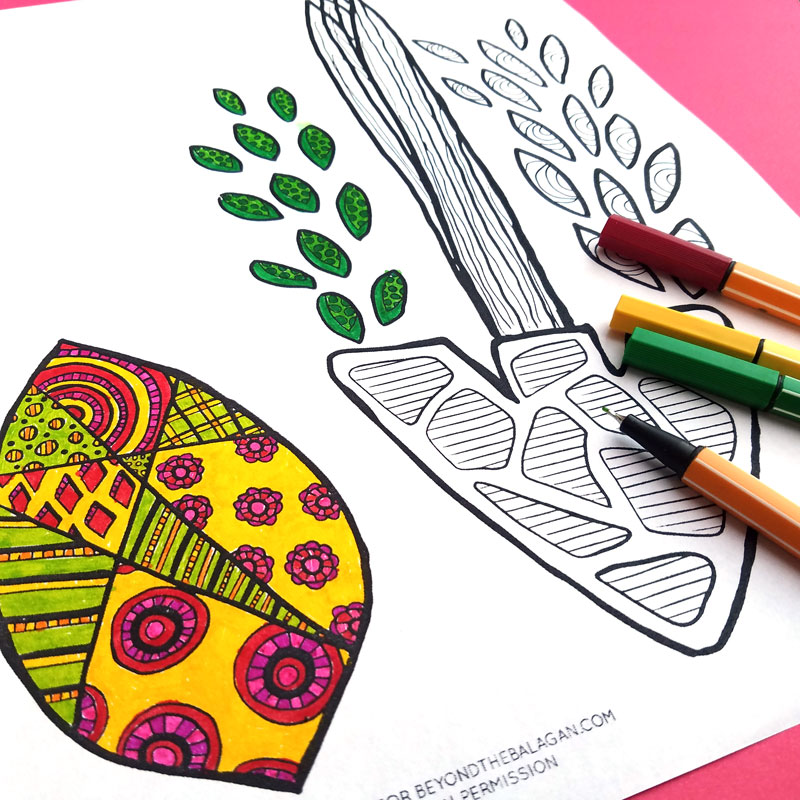 I figured that a coloring poster is the perfect solution – it's inexpensive and pretty neat as projects go. It can be completed bit by bit, is low energy, and makes the perfect craft to unwind with over a cup of coffee during a hectic Erev Yom Tov.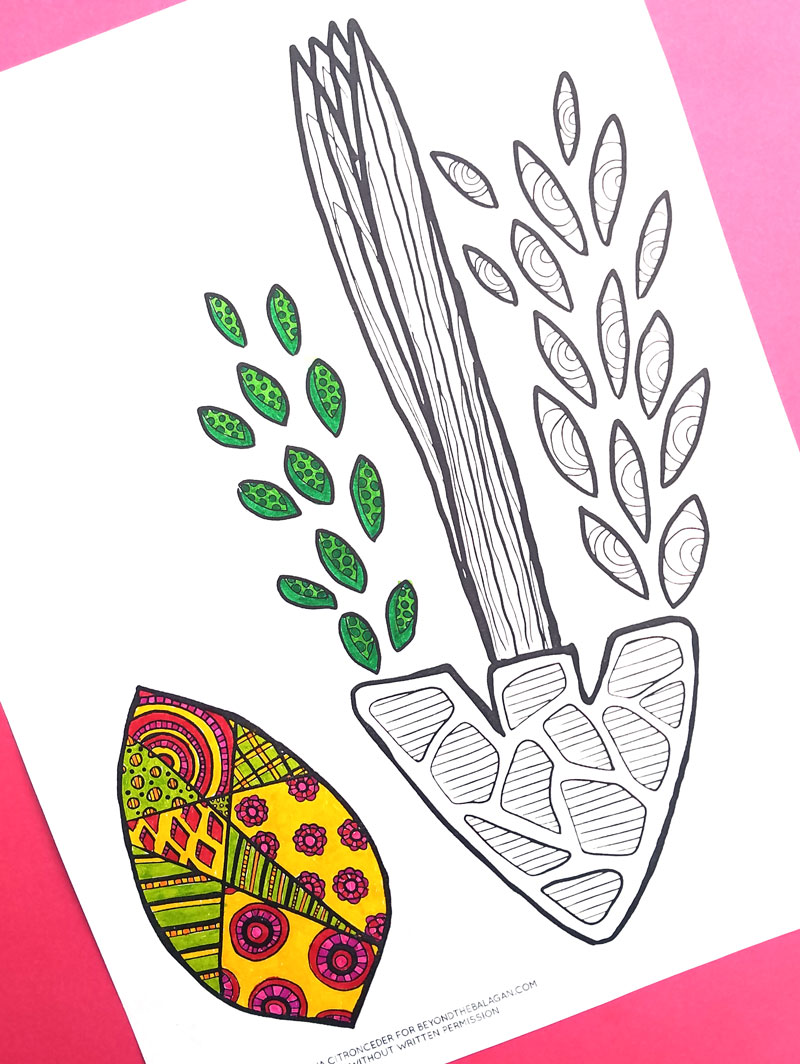 To make things cooler, I created this in a large tabloid (11×17 inch) size so that it's truly a poster. You'll probably need to bring that to your local printer to make it really cool. To make things easier I also created an 8.5×11 inch size that you can print at home. Frame it with a generous matte for a dramatic piece of art in your Sukkah.
Whichever you choose to do, I highly recommend laminating it after you color it to avoid run-ins with rainy weather!
I colored it using a mix of STABILO 88 and 68 markers – the 88 is perfect for really fine areas, and the 68 was because I got impatient in slightly wider areas.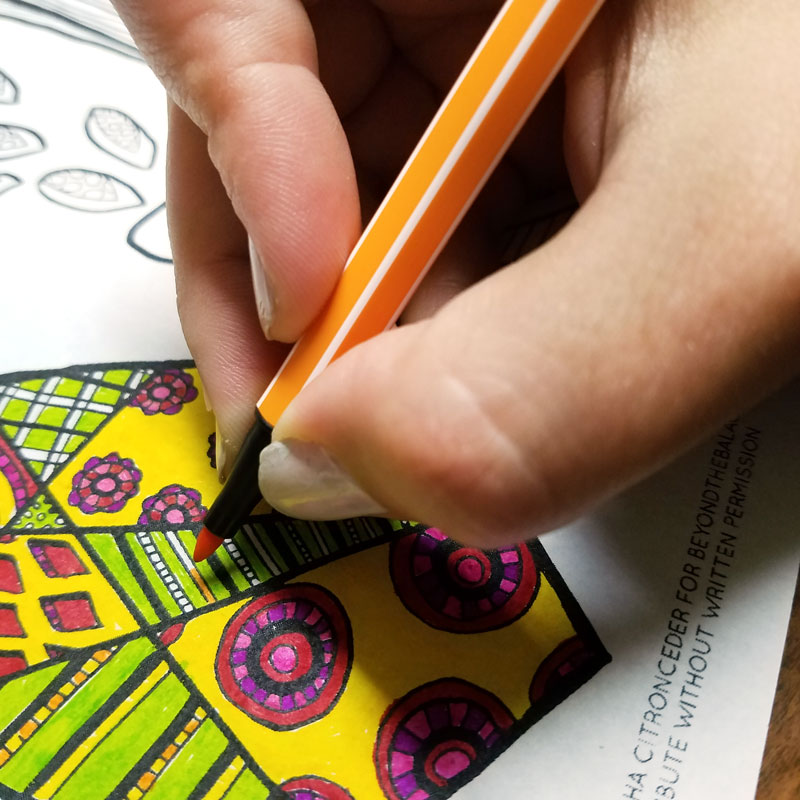 Yes, I filled in every last detail – but if you don't have the time you don't need to.
When I design my adult coloring pages, I try to introduce a multi-level aspect to it: you can make it as complex as you want. Even if you choose to color each part as a whole, shade around the edges, etc. the pattern gives it a fun texture.
I even gave it to M (4 years old) to color too!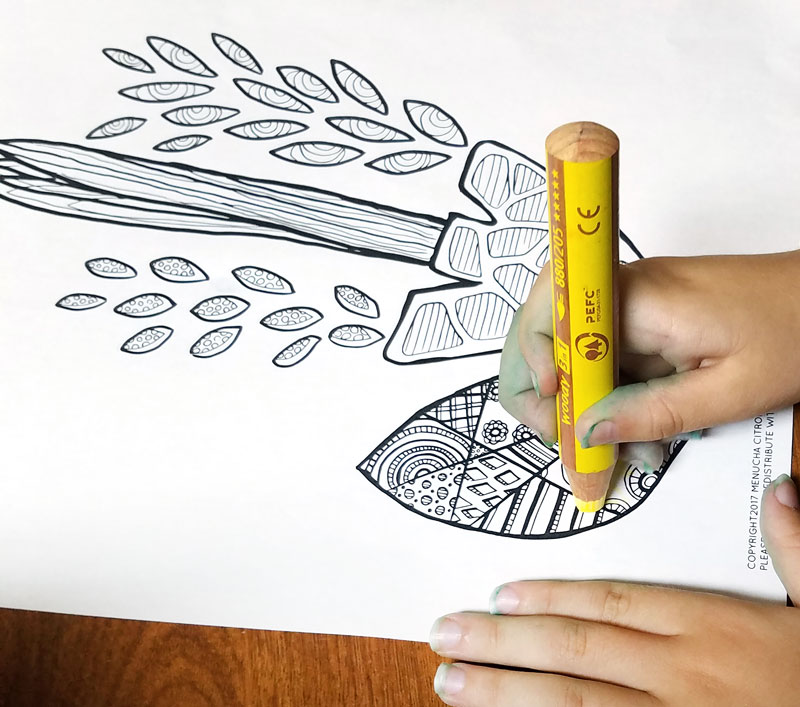 Download your free printable color-in Sukkah poster:
To download, enter your email address below. Check your inbox (and your spam folder if you don't see it right away) for your files! You'll be able to choose from two download options: letter or tabloid (or both)!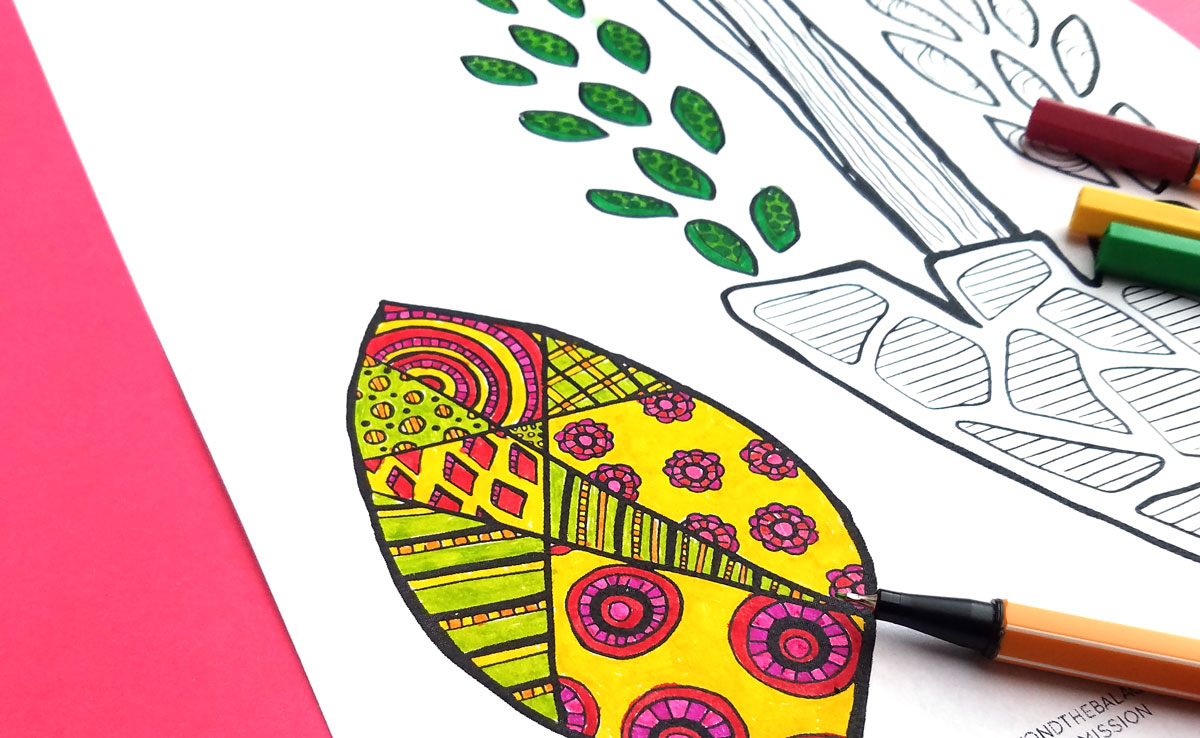 How you may use this Sukkah Poster coloring page:
Fair personal use is allowed for this. You may need to be the judge of this, but you can reach out with any questions.
You may use it for personal use only – you may not resell the original or colored version.
I DO allow classroom use for this – meaning if you are a teacher, you may print it for your class of 25-30.
Any other for-profit business that wants to use this in a group setting, please contact us for permission or a custom license.
You may gift the coloring page to a friend or two, colored or uncolored.
Tag @inspiringjewishmotherhood on Instagram with your colored photo, or post it to our Facebook page. And don't forget to share the love by letting your friends know about this Sukkah poster coloring page!