While I was creating the resources and coloring pages for our Pesach Bundle, I created this Passover coloring page for adults on a whim. Since the activities in our bundle were focused more on kids, I decided to offer this one as a free printable! Disclosure: this post contains affiliate links.
If you're looking for kids coloring pages for Passover, you'll find them in our Pesach Bundle, or right here.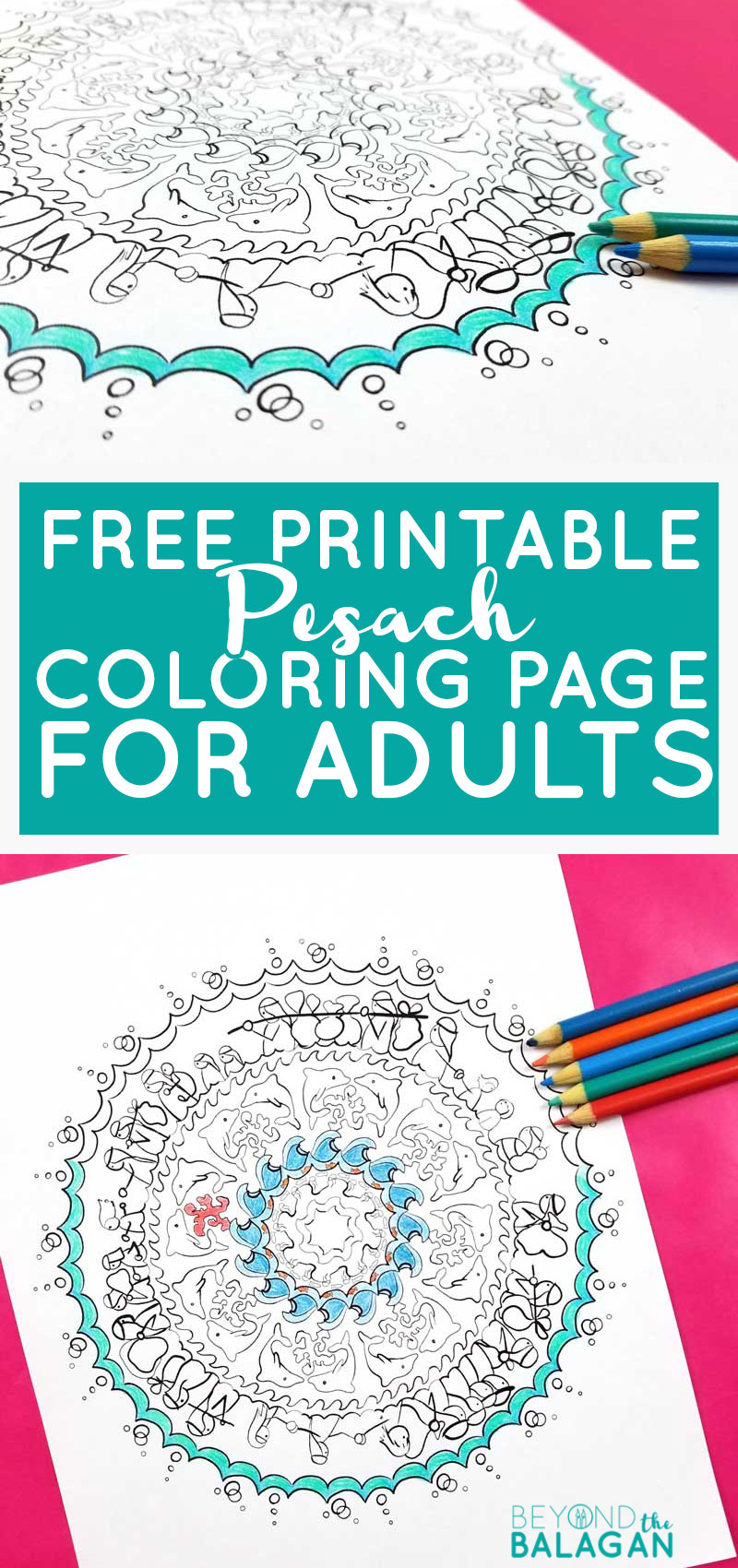 While you're frantically trying to prep for Pesach, you might be wondering why you'd even want a coloring page for yourself? I mean who has the time?
I actually tend to color during the most hectic times for a simple reason: It's an easy craft to stop.
Crafting is my down time, and when things are hectic I still need it. But I can't afford to drop everything and craft.
With adult coloring, I can simply grab my clipboard, fill it with the right coloring tools, and keep it handy while I color a little. It's mess-free, and easy to pick up and do in those little snippets of coffee-break time.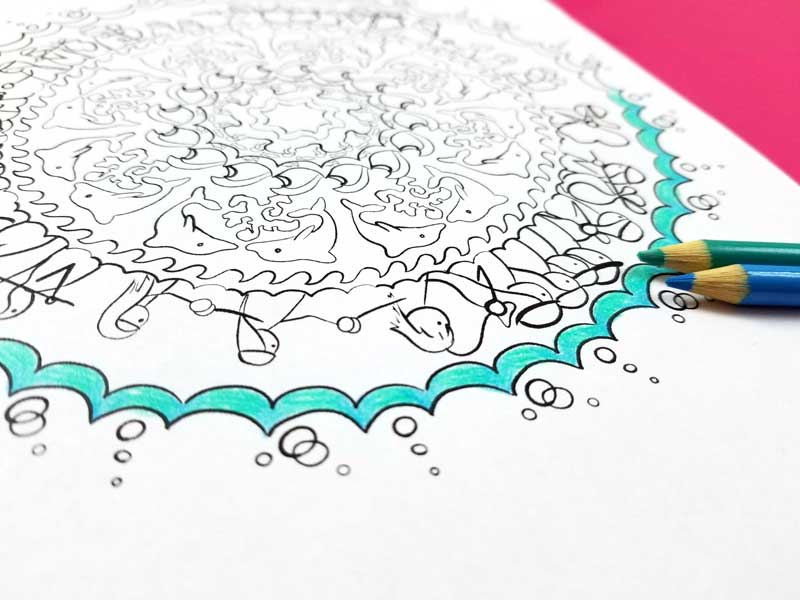 I designed this coloring page in a mandala style, and then broke from the circular pattern to illustrate some people walking through the sea. It's really a symbolic Passover coloring page, representative of the splitting of the sea.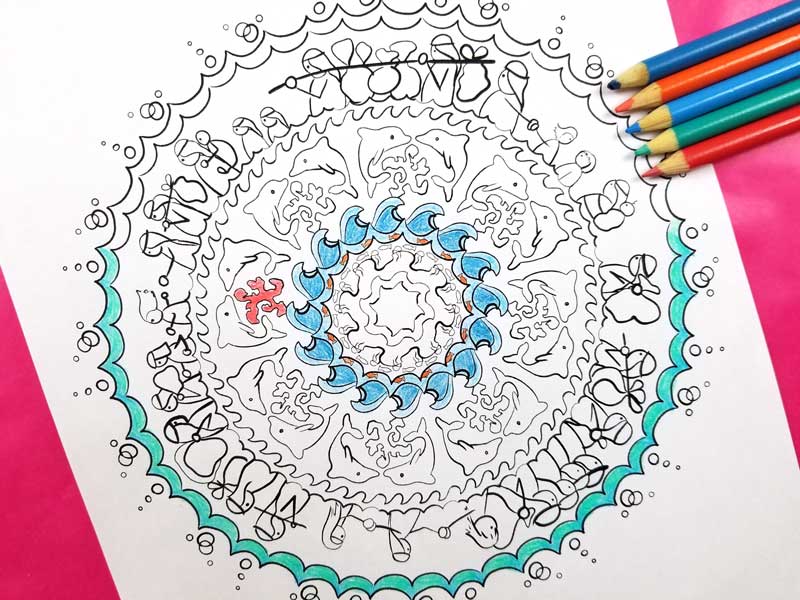 It features dolphins, fish, jellyfish and waves, coral and bubbles for a fun sea-inspired touch.
You have the people walking through – women, men, and kids.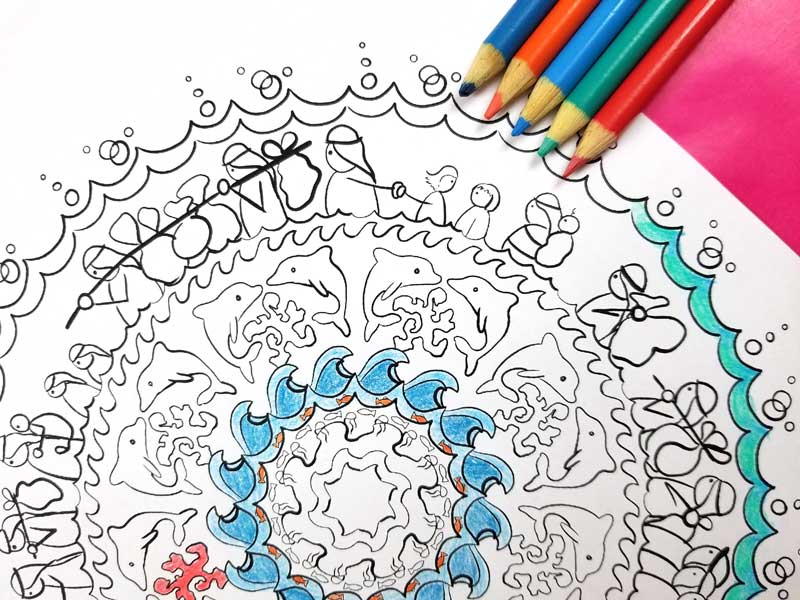 I started coloring it and haven't finished yet but figured I'd share it as I colored it so far.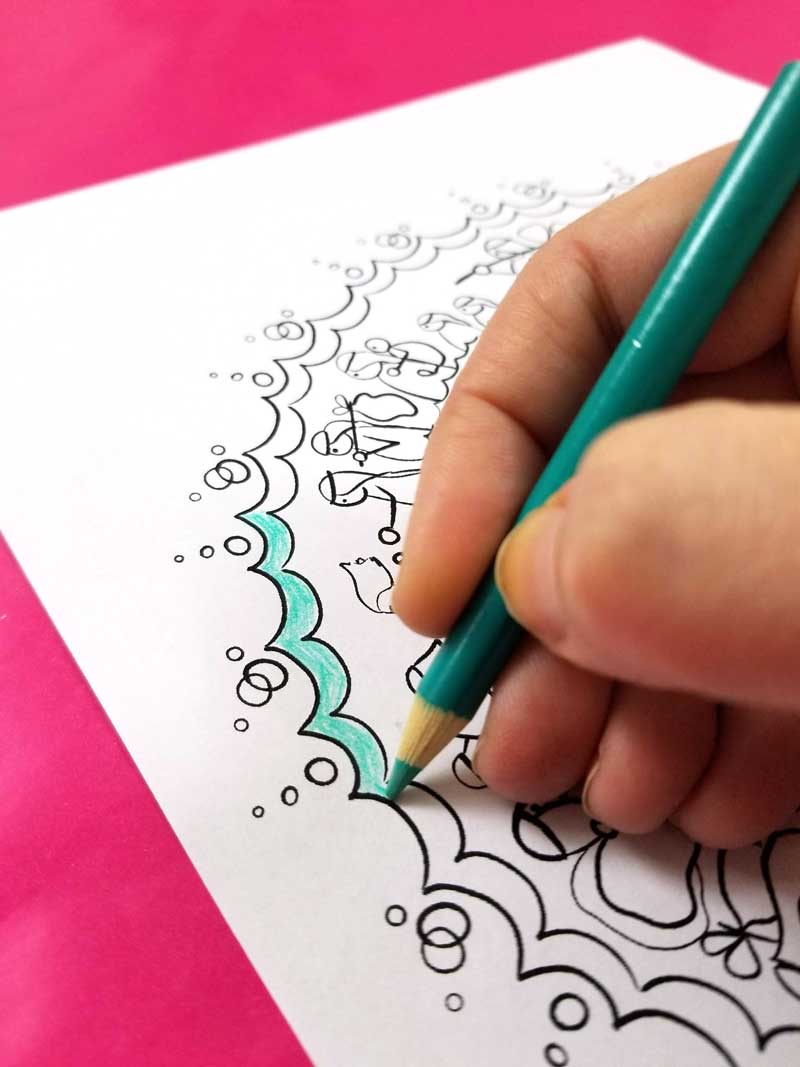 I used Prismacolor Premier colored pencils to do this. They are one of my favorites for adult coloring pages because their soft core makes them easy to layer and blend.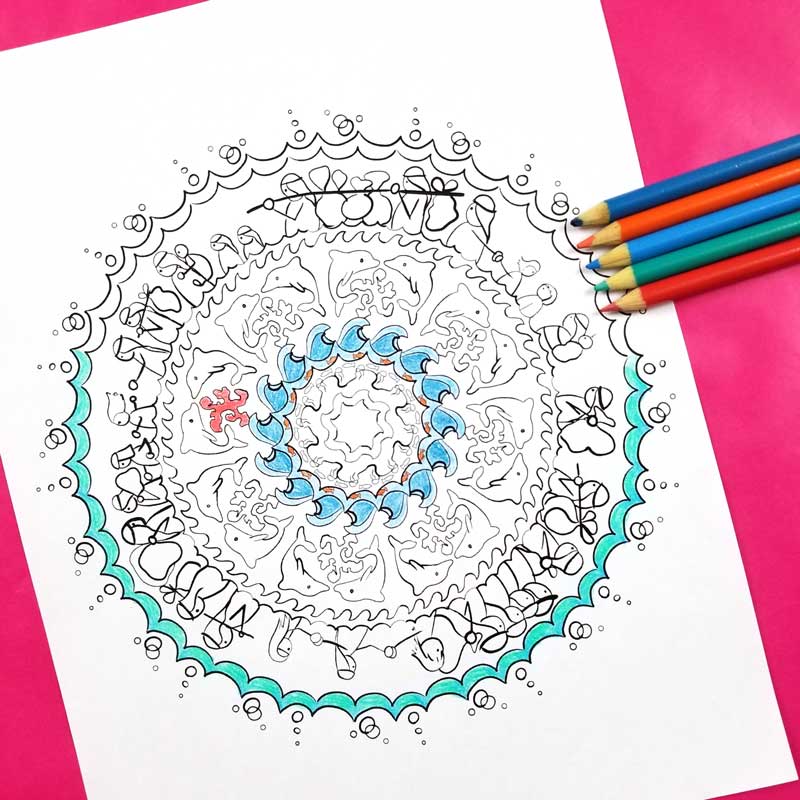 Download your free printable Passover coloring page for adults below:
Download your free coloring page! It'll arrive right in your inbox. By downloading, you're subscribing to our FREE newsletter with updates on cool printables like this, ideas to simplify Jewish life, and more. Unsubscribe at any time at the bottom my emails. I respect your privacy and the law, and won't share or sell your email address.
I hope you enjoy your Passover coloring page! Comment below: do you usually take recreation time in the days before Pesach, or are things simply too hectic?
---
Want to make your Pesach prep easier, your seder table more beautiful, and your kids' happier and busier? Get the printable Pesach bundle today for 75% off the full value! It's full of 30+ cleaning and menu planners, kids' games, coloring pages, and activities as well as cool seder table decorations!
---