It may be just a couple of days before Pesach – but the cool thing about having something that you just print out for the kids is that you don't need to wait for shipping – just print it and it's instantly there! I am so excited to present to you a guest post by Sharona, who sent us this free printable pattern blocks haggadah for kids – a brilliant way to involve young children in the Pesach Seder with some STEM! This post contains affiliate links.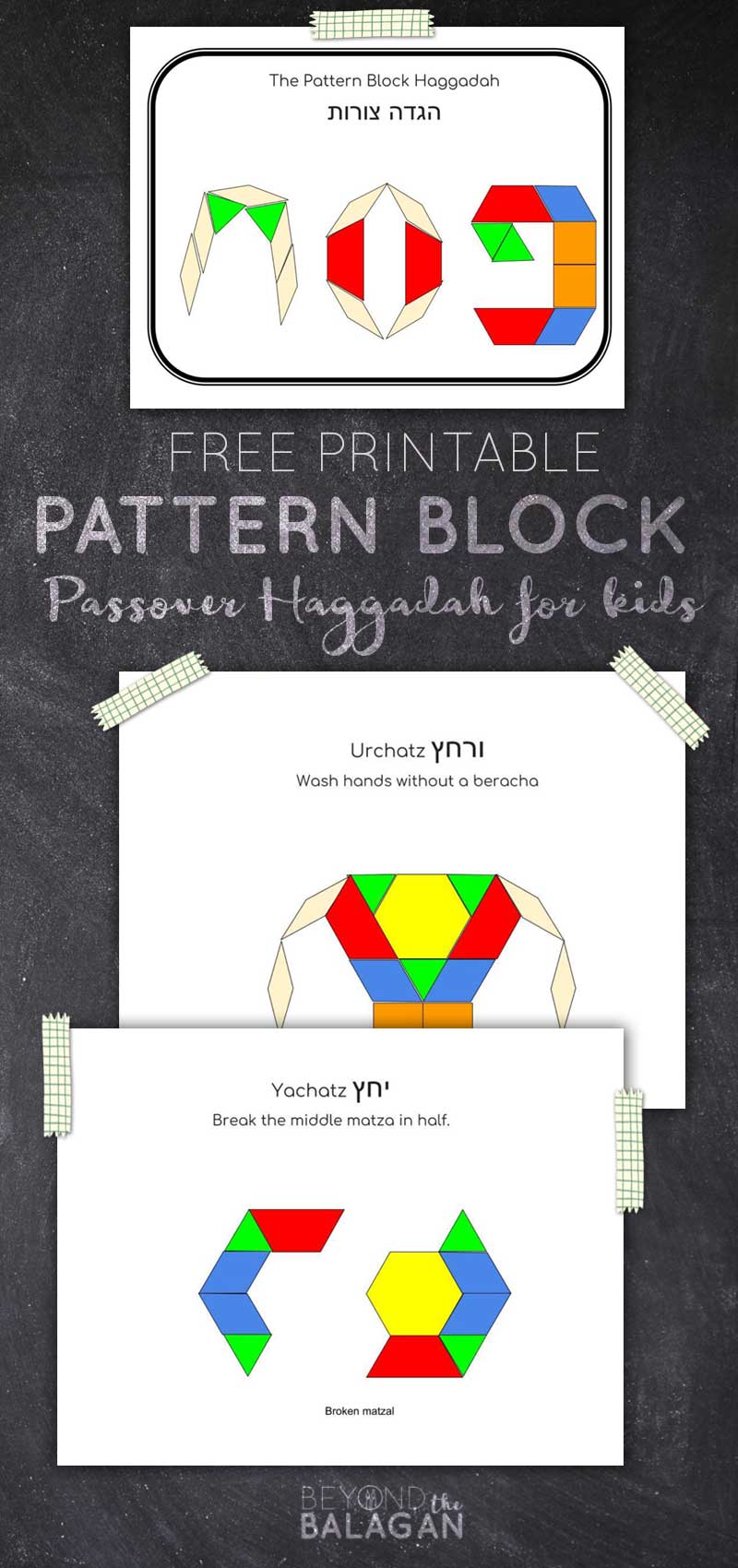 Are you all ready for Pesach? Of course not! The list of things which require attention at Pesach time seems endless. I'm not here to help you clean, menu plan or decorate. I'm here to think about the children.
Small children always require attention. And to be learning. And to actively engage in open-ended learning. And to have Torah values in all of their thoughts. And of course STEM learning. Since these priorities were all at the top of your Pesach prep list, I have helped you out with a STEM Haggadah and Pesach toy.
This Haggadah is a series of pattern block challenges. Pattern blocks were invented fifty years ago to enhance mathematical, geometric reasoning, critical assessment, and creative design.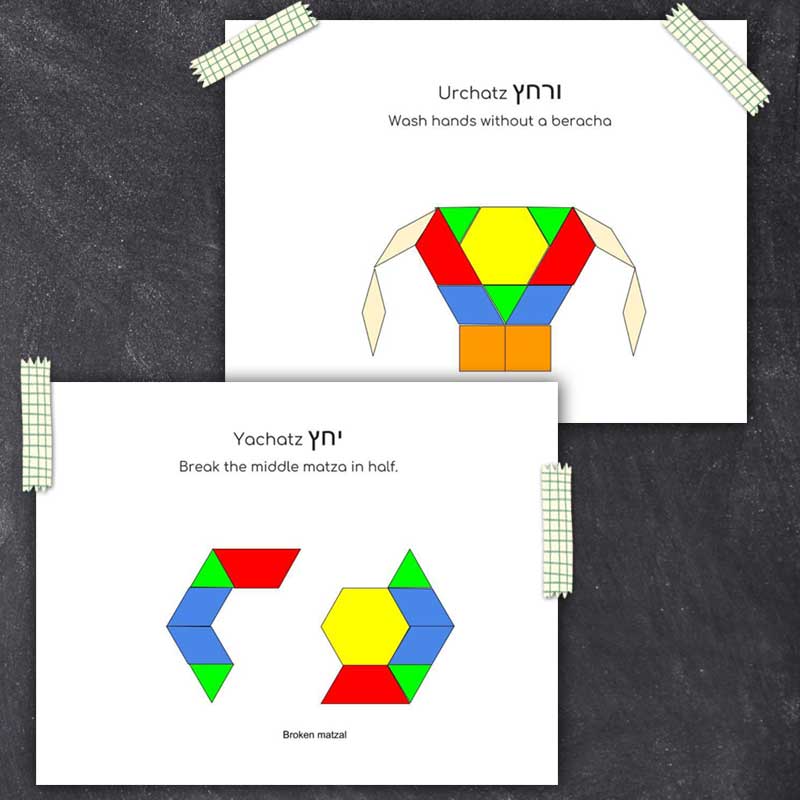 Hopefully you already own a set of pattern blocks. If not, Amazon can send them fast. I made them for my students, die-cutting the shapes out of foam. You could cut them from paper, but I am skeptical of the time and durability.
Children lay the pattern blocks inside of the image. Testing how to manipulate each of the six shapes to best create the image. They can create their own images as well.
Children can use this Haggadah, before, during, and after the Seder to enhance their learning and keep them quietly engaged. You're welcome.
Print and enjoy!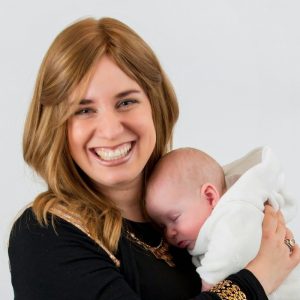 About the Author:
Sharona Hassan is the Rubissa (that is Ladino for Rebbitzen) at Sephardic Bikur Holim. She is the head of Judaics for Early Childhood at The Seattle Hebrew Academy. She is a busy mom, with four remarkable daughters. Sharona and her girls love Torah learning through creative, experiential fun. She blogs about some of the learning from home and school at
kosherkidz.blogspot.com
.

---
Want to make your Pesach prep easier, your seder table more beautiful, and your kids' happier and busier? Get the printable Pesach bundle today for 75% off the full value! It's full of 30+ cleaning and menu planners, kids' games, coloring pages, and activities as well as cool seder table decorations!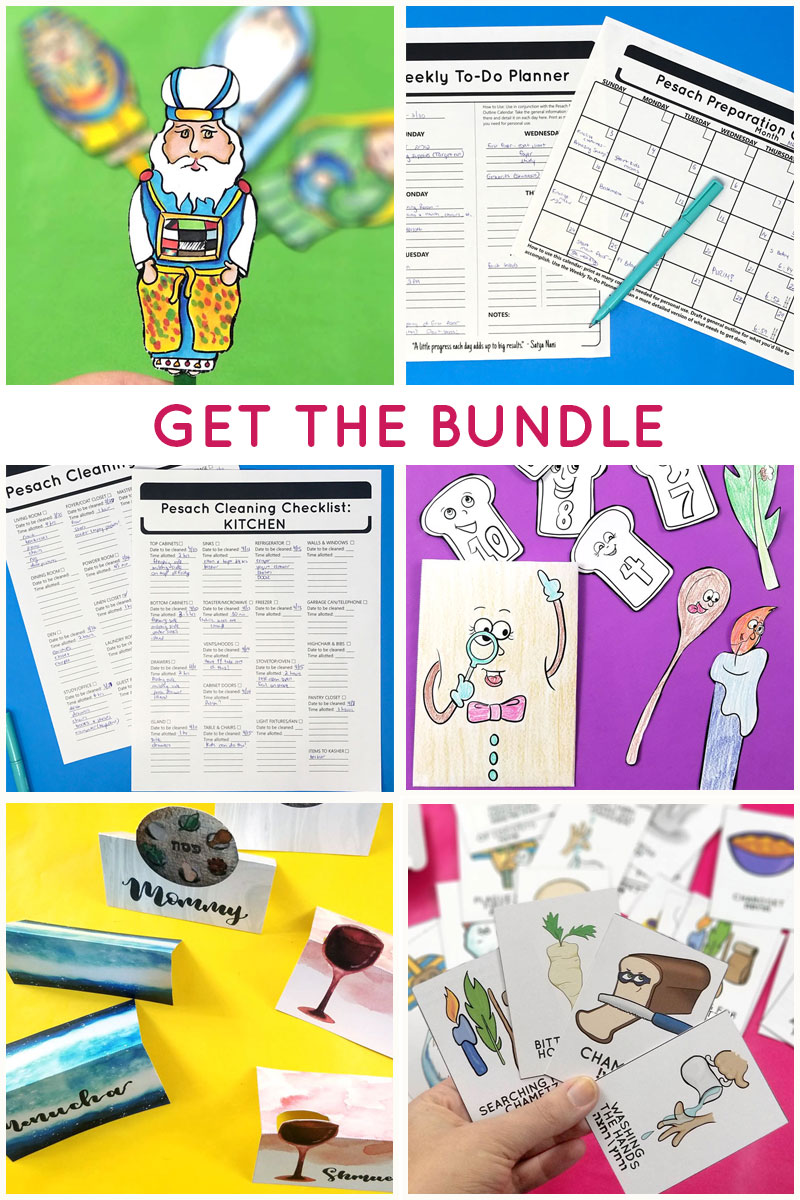 ---