Print these free Purim costume awards to hand out at your Shul event or in your class! When you're done, check out my huge list of costume ideas for Purim. This post contains affiliate links.
---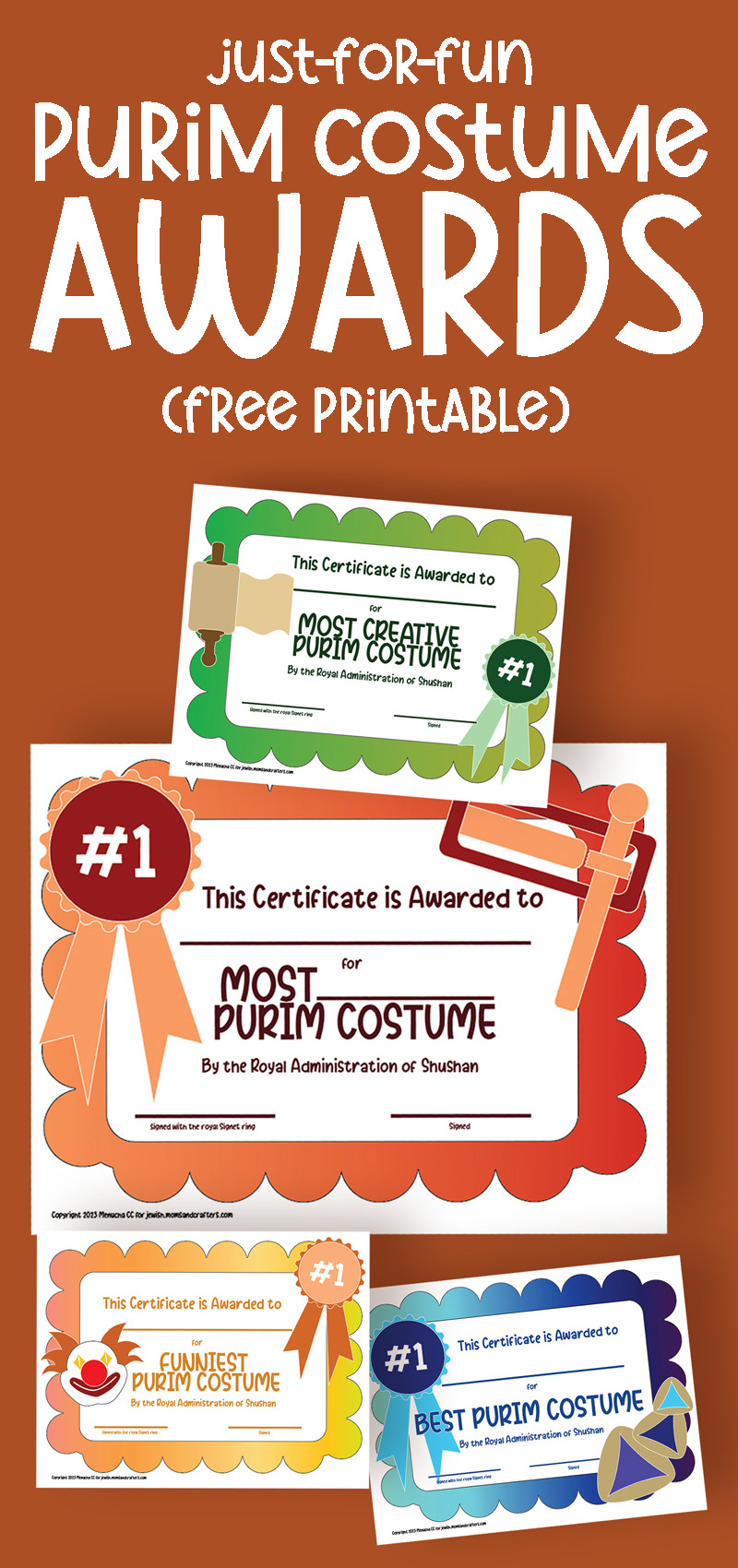 I recently asked some of my readers to share with me: what kinds of posts and ideas would you like me to share? One reader suggested costume awards to print and I thought that was a fun one!
So one day, when Y (age 6) was home sick, he directed me as I designed these. I should say, he bossed me around…
Here's what we came up with:
The free printable Purim costume certificates
We made four different designs, featuring "clipart" that I originally created for my Purim lollies. This includes a blank one so that you can give an award to everyone in the group.
They all say number one, but of course, there is the "best" Purim costume. It's got Hamantaschen on it because hamantaschen are the best…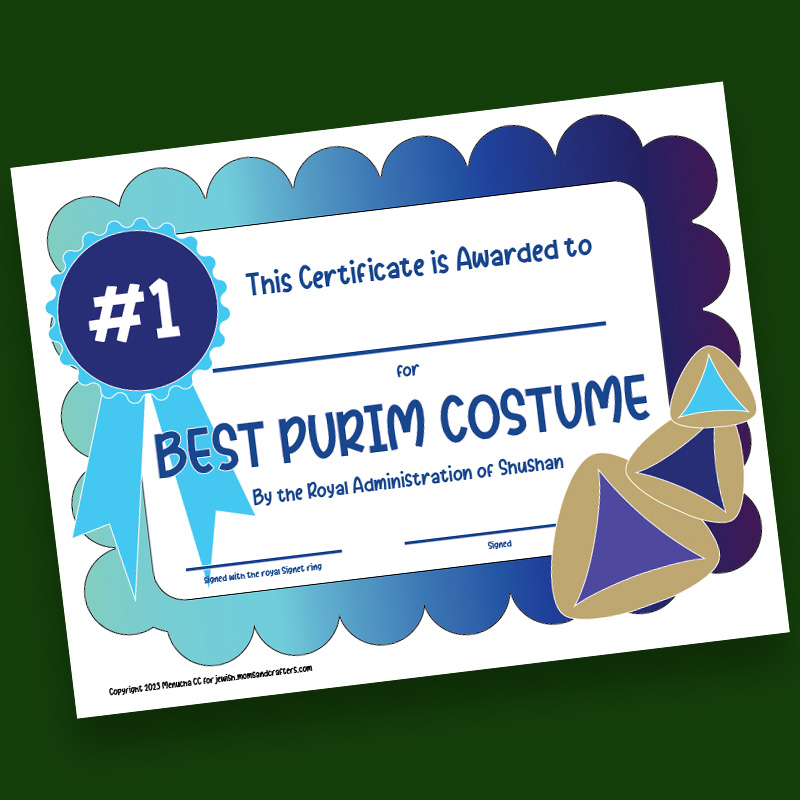 Then there's the funniest costume – with a funny clown on it of course! Give this one to the person whose costume has a silly touch!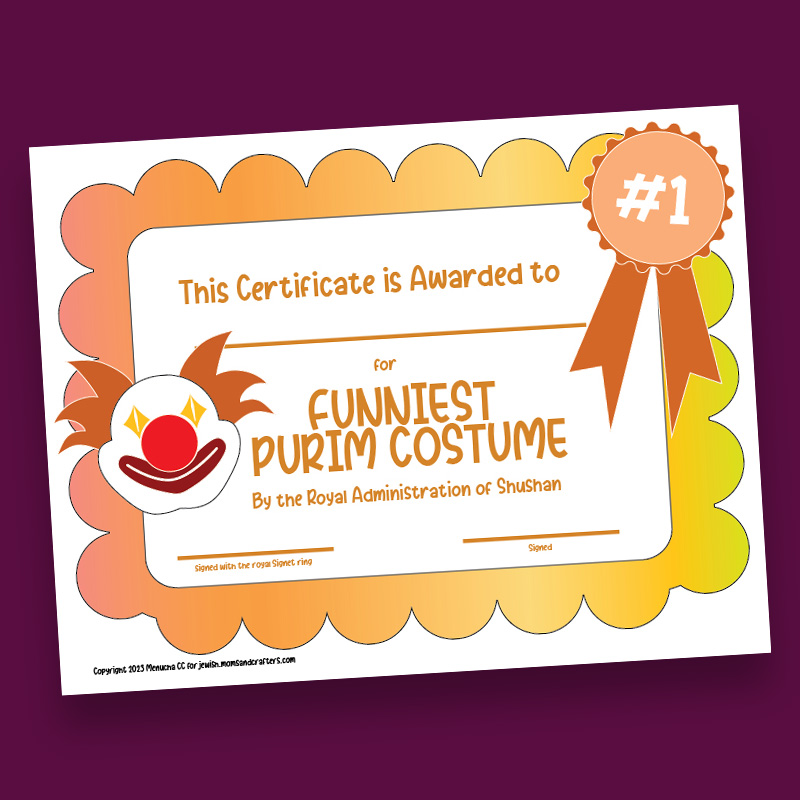 You also have the Most Creative, which features a Megillah, because a scribed megillah is a work of art! That would be for the costume that you'd NEVER have thought of!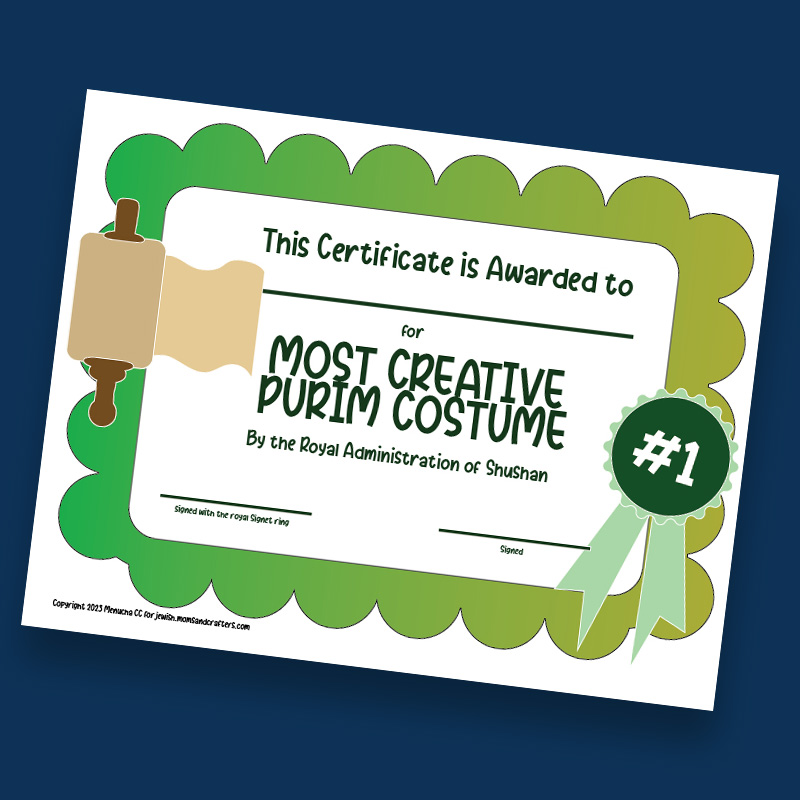 And finally, shake your Graggers for this blank fill-in-your-own award – with ideas below for what to fill in! Everyone can get rewarded for their fun and crazy ideas!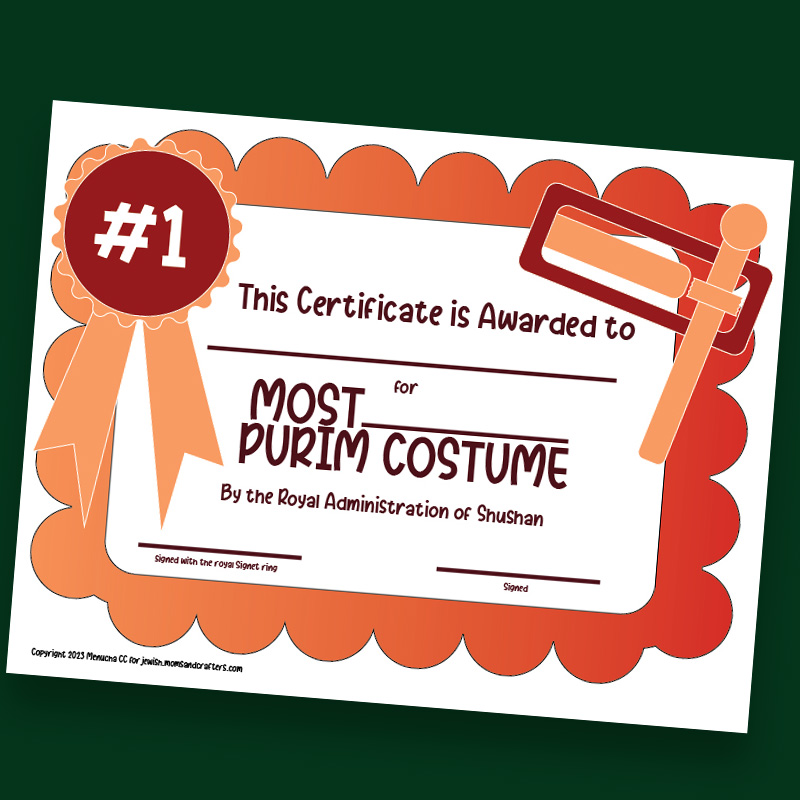 All awards say "by the Royal Administration of Shushan". One line is for the giver to sign, and one is special for a stamp with the Royal Signet Ring. You can use any stamp for that...
Ideas – besides for Best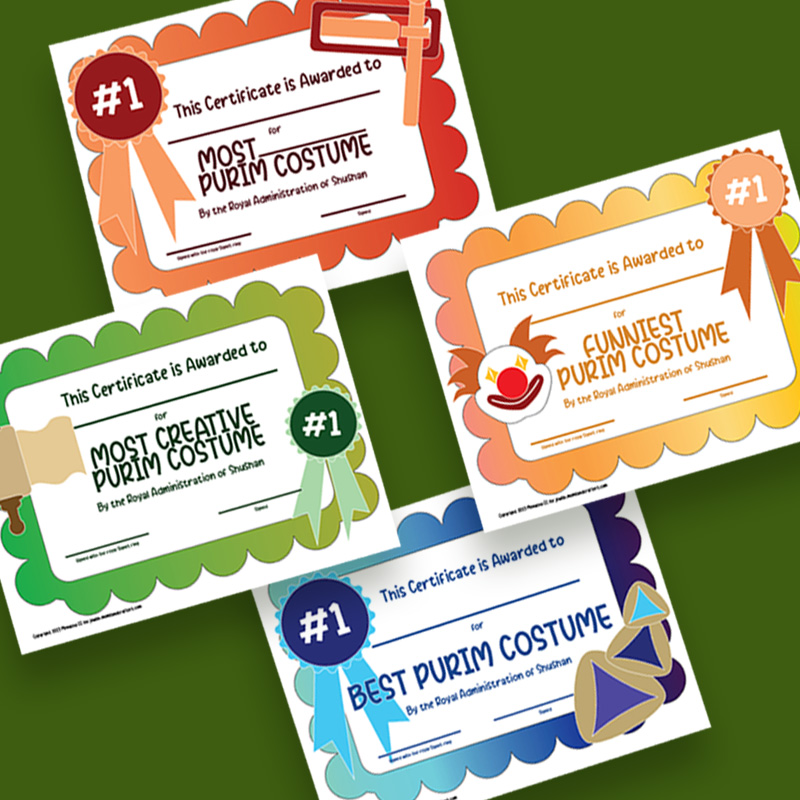 If you're working with young kids especially – or if it's an "every costume earns a prize" occasion, you may want to vary what's written on your certificates. That's why I included a blank one! Here are some ideas…
Funniest (included)
Punniest
Most creative (included)
Most eco-friendly (recycled)
Best Family
Smartest
Best Budget
Best Makeup
Trendiest
Coolest
Craziest
Fanciest
Prettiest
Most Comfortable
Friendliest
Most Evil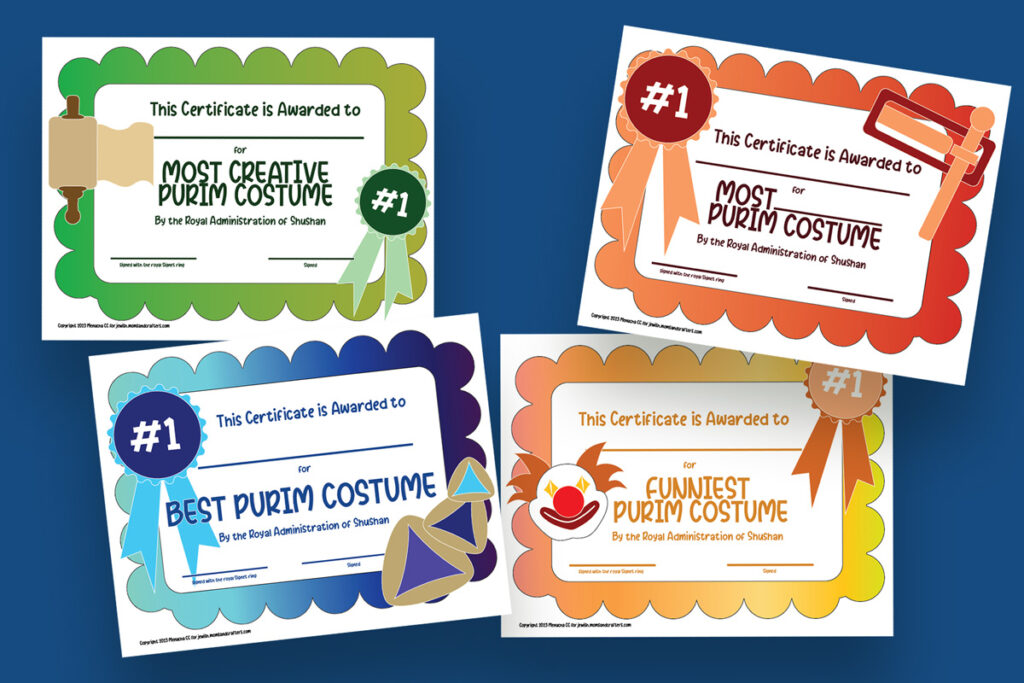 Download your free Purim costume awards
Download your free template! It'll arrive right in your inbox. By downloading, you're subscribing to our FREE newsletter with updates on cool printables like this, ideas to simplify Jewish life, and more. Unsubscribe at any time at the bottom my emails. I respect your privacy and the law, and won't share or sell your email address.
I hope you enjoyed these Purim costume awards! Got any to add to the list? Comment below!