Looking for costume ideas for Purim? I put together this list to help you navigate and get some ideas started for you and your family! Find more Purim ideas here. This post contains affiliate links.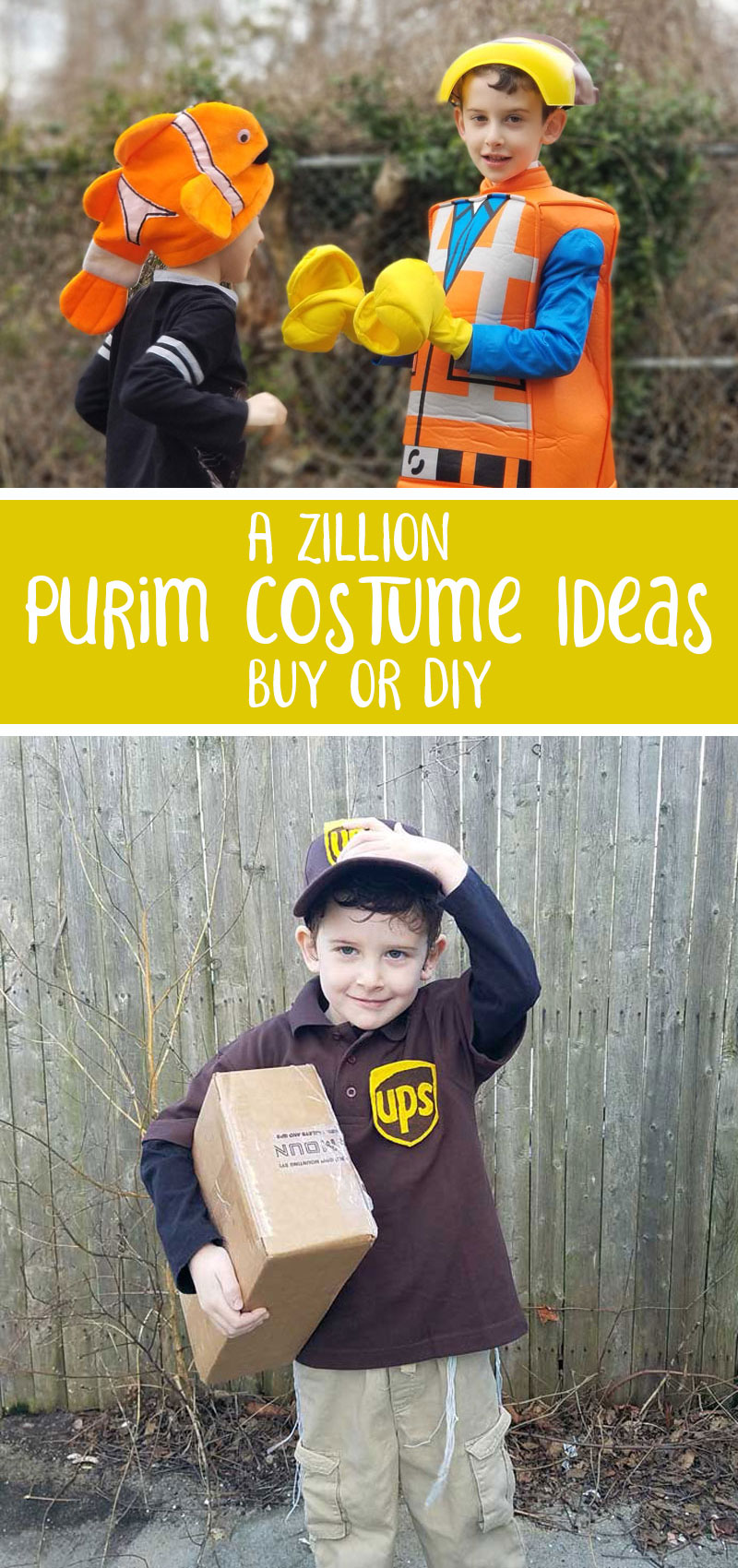 When looking for costume ideas for Purim, many people look to incorporate specific things. Some people like to dress up as a family. Some like to "keep it in the spirit". And sometimes the struggle of looking for Purim costume ideas at a time when only a small amount of people are is real.
This list of ideas for Purim costumes includes regular ones, Jewish ones, and everything in between. A lot of buy and a little bit of DIY and you have a robust selection of ideas. It includes family themes and individual costumes too (we sometimes do themes and sometimes we each do our own thing.)
One of my favorite tips for saving money on Purim costumes is to use real clothing elements you'll reuse later. Some can be assembled into costumes without crafting (think: a professor will wear a tweed jacket that can later be reused as exactly that). Some need embellishments added. When embellishing, use removable fabric tape so that you can reuse the clothing.
Don't skip over the comment section! Drop your costume ideas for Purim that you've done too so that others can enjoy.
And on that note, I highly recommend you check out my Purim planner which includes a brainstorm page and a page for planning all the elements of your costumes.
I've linked to ideas, tutorials, and products where possible but for a few of these you might just need to be creative yourself!
Jewish and Purim Ideas
Wan to dress up in the spirit of Purim? Here are some Jewish ideas that are Purim-specific.
People from the Torah
Choose your favorite Torah heros and give them a go with some imagined looks.
DIY Fake Beard – virtually any male bible character needs a beard, right? Make one with fake fur and this easy tutorial!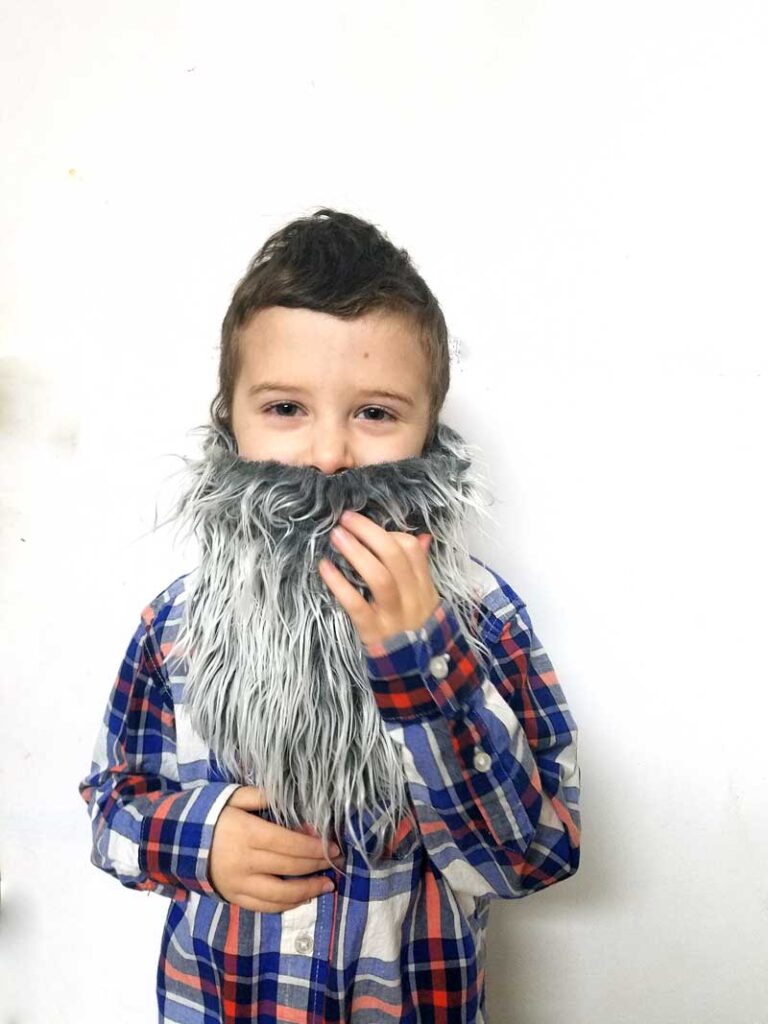 Breast Plate – Want to go all Kohen Gadol? Print a choshen mishpat – for a High Priest costume that's easy to put together!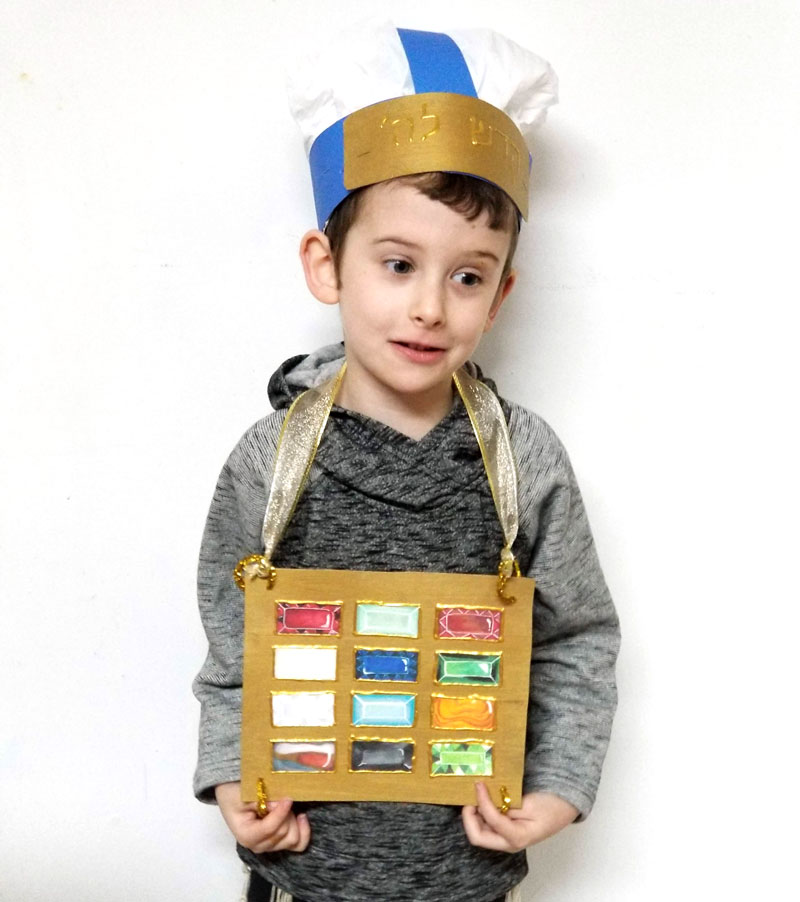 Some more specific ideas that go beyond the basics – the shoftim (judges), bnot tzelafchad (daughters of Tzelafchad) – this is great for a family with many girls! Try more obscure running themes like giants or kings. You can go for the shevatim (12 tribes) but instead of dressing up as them, dress up as their qualities and character traits. And finally, try going for a "Bible Villians" theme – think Pharaoh, Og, or whoever suits your style.
Characters of Purim
Don't forget the characters of Purim when planning your costume ideas for Purim! It might seem boring, but it has so many opportunities for creativity and drama, and infusions of color. And while they can be pricey to purchase, think outside the box with DIY, assembling elements… I linked to a tricorn hat for Haman below, but you can try to make one out of an old or thrifted fedora by tacking down three sides!
Refer to these masks to help you out.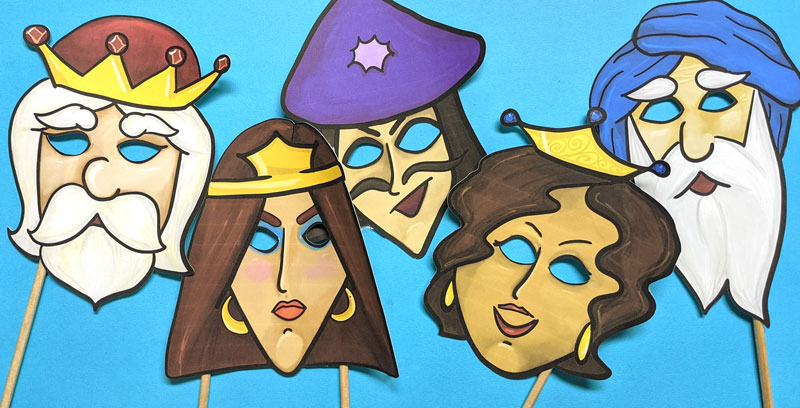 Villians of Purim
Don't forget the villians! Want to do something Purim-centric but not boring? Do a Purim Villians theme!
You can once again check out these Purim masks to help you out with this!
Achashverosh
Haman
Bigsan/Seresh
Zeresh
Vashti is a bit controversial historically. Babylonian Rabbis have traditionally viewed her as a villian (based on her abuse of Jewish women) and the Rabbis of Israel viewed her (mostly) positively. Choose if you'd like to include her as a villian or not.
Items of Purim
Go super original with your Purim theme and dress up like the different objects that are used on Purim. It might be slightly harder to dress up as these, and I recommend it if you're good at DIY.
Gragger
Megillah
Charity box (just make sure your child knows not to actually try swallowing coins!)
Kosher animals:
Want to specifically dress up as Kosher animals? Try these and add your own to the list.
Animals that are kosher but we don't (mostly) eat
Even better, go with the theme of animals that are Kosher but many Jews don't have a tradition to eat. I could only think of two but feel free to add to the list if you know of more.
Got any to add to the list?
---
Want to make your Purim prep easier, your feast table more beautiful, and your kids' happier and busier? Get the printable Purim bundle today for 75% off the full value! It's full of table decor planners, kids' crafts, coloring pages, and more as well as mishloach manot labels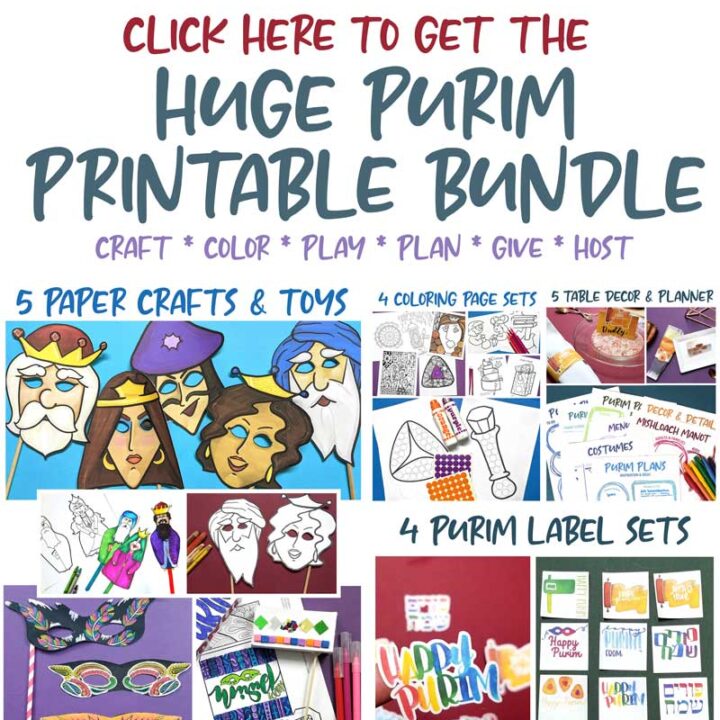 ---
Costume Ideas for Purim that aren't Purim-Specific
Here are some costume ideas for Purim that aren't Purim or Jewish specific. These are really just topic thought-starters to get your brainstorming going – add to the list if you'd like.
Careers
Whether your child has a career ambition or you just want to all dress up in a theme, careers are a popular choice for frugal costumes. Since real clothing elements can be incorporated into most of these, it's super easy and affordable to put together. Tip: Use removable fabric tape to add any elements so that you can reuse the clothing after.
UPS Truck Driver or other delivery services. I sort of regret not going along with the theme the year that M decided to be a "UPS man". We would have done UPS, Fedex, and USPS, with toddler Y dressing up as a package (tan shirt with address, stamps, postmarks added). M did hand out his Mishloach Manot packages in a bubble mailer with a "shipping label".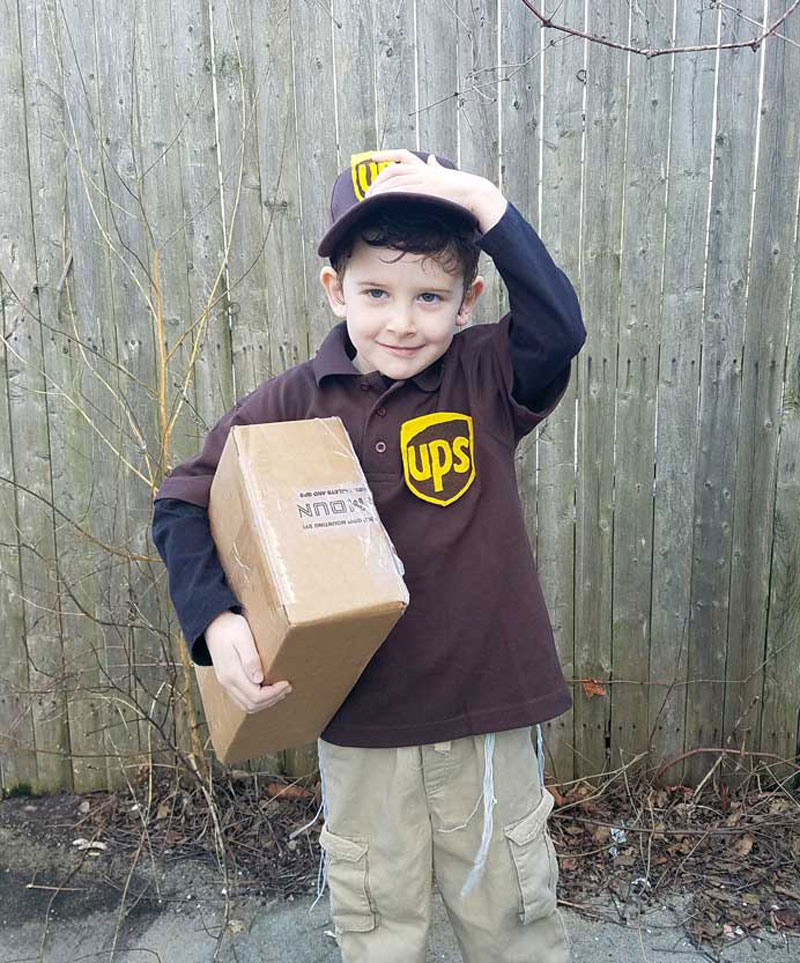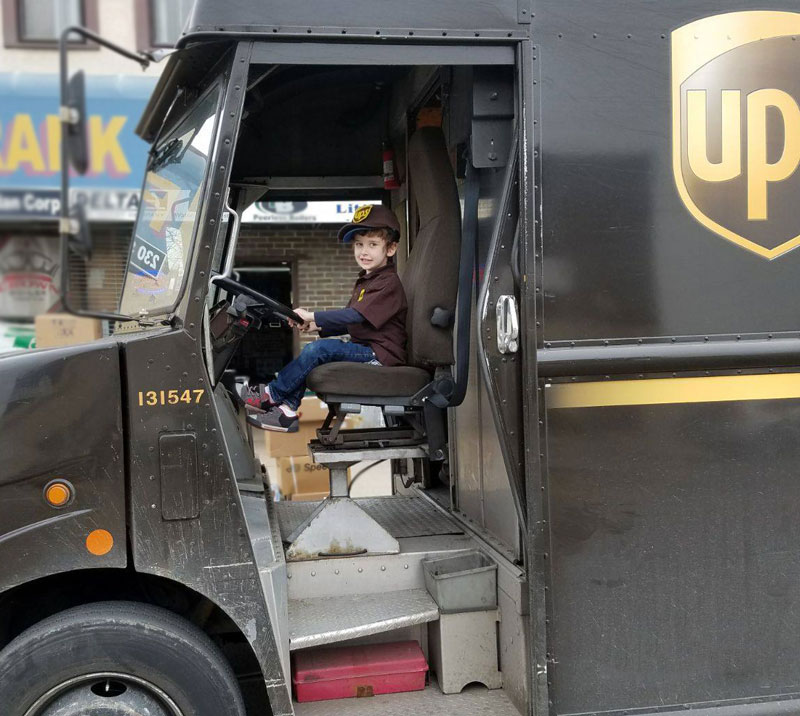 Doctors or other medical teams. You can all dress as doctors or each choose another health related costume.
Artist – just add paint splotches made from felt to any outfit, wear a very used smock or apron if you want, make a big easel out of cardboard, and a paintbrush out of a paper towel tube and some yarn. You can make straps to make the accessories easier to carry around, and if the person dressing up can handle it, add some face makeup in the form of paint smudges.
Professor, teacher
Favorite Characters
Characters are a go-to for us as the kids really enjoy dressing up like their favorite shows. I'll admit it's less in the spirit of Purim, but I'm all for allowing my kids to choose and have fun. These are also the easiest to find year round. The cool thing is, when we do buy these costumes, they tend to wear them again and again for dress up – or even year after year.
My kids are OBSESSED with anything Super Mario this year – A is even singing the Mario Kart 8 theme song all day! So when HalloweenCostumes.com reached out to provide us with costumes to share this year for Purim, we decided to go with it!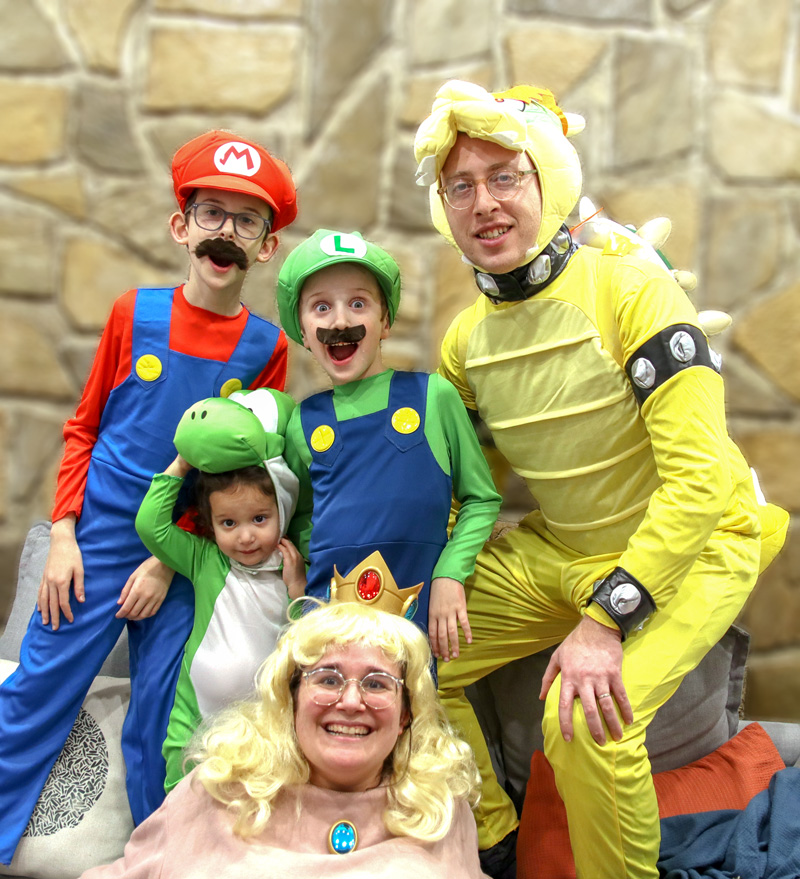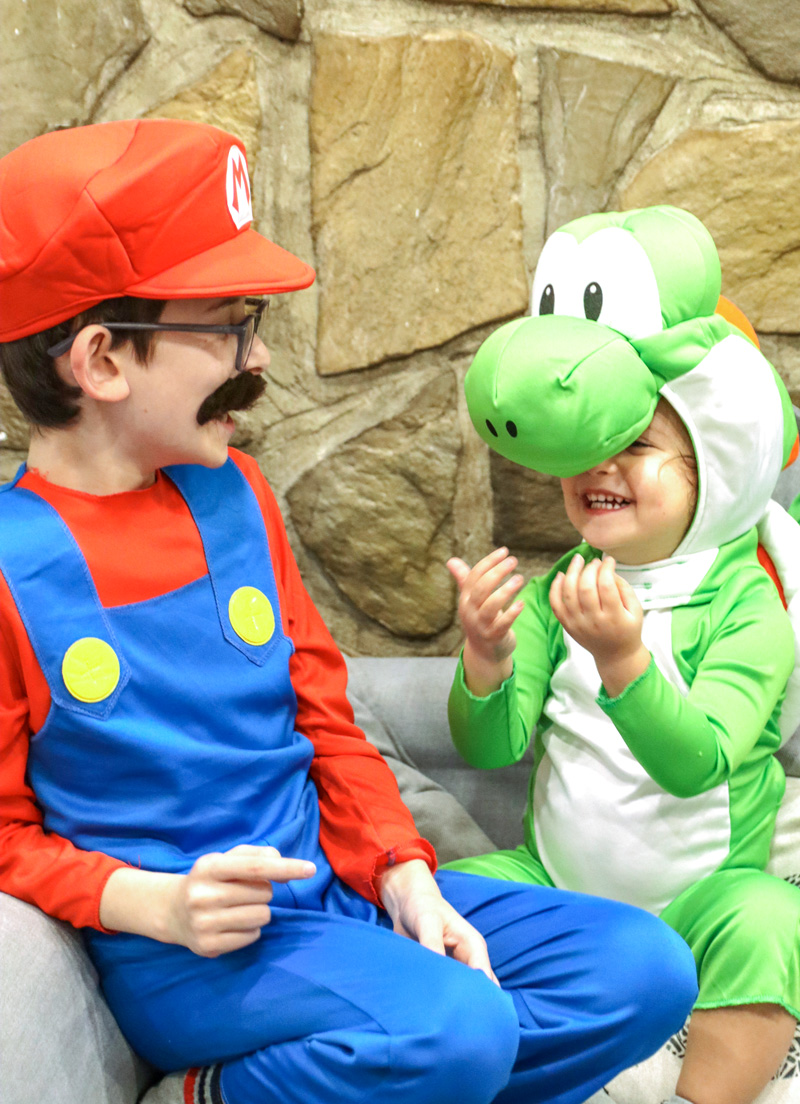 I'll be Princess Peach with a wig and crown and amulet. They have full-body costumes that are tzniut-friendly too, but not in maternity… Just add a shirt underneath if you need long sleeves.
My husband will be Bowser.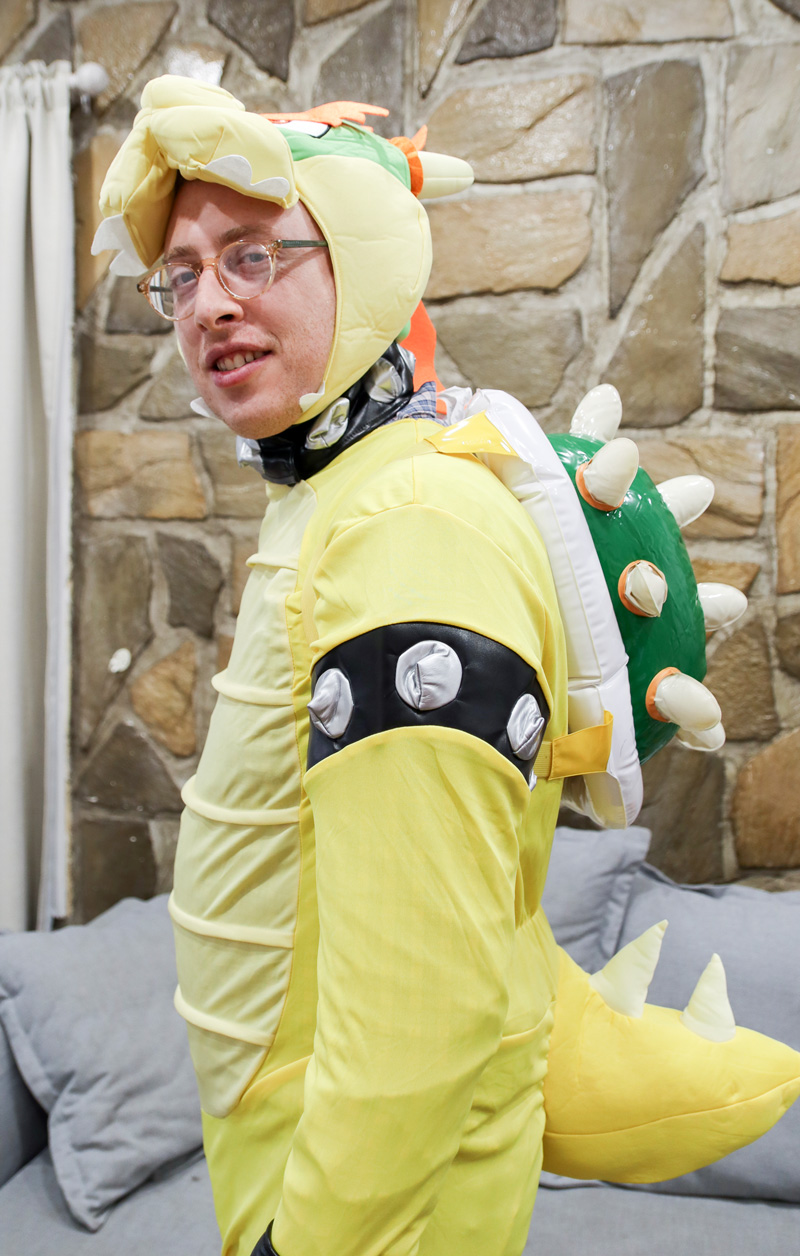 M will be Mario and Y will be Luigi.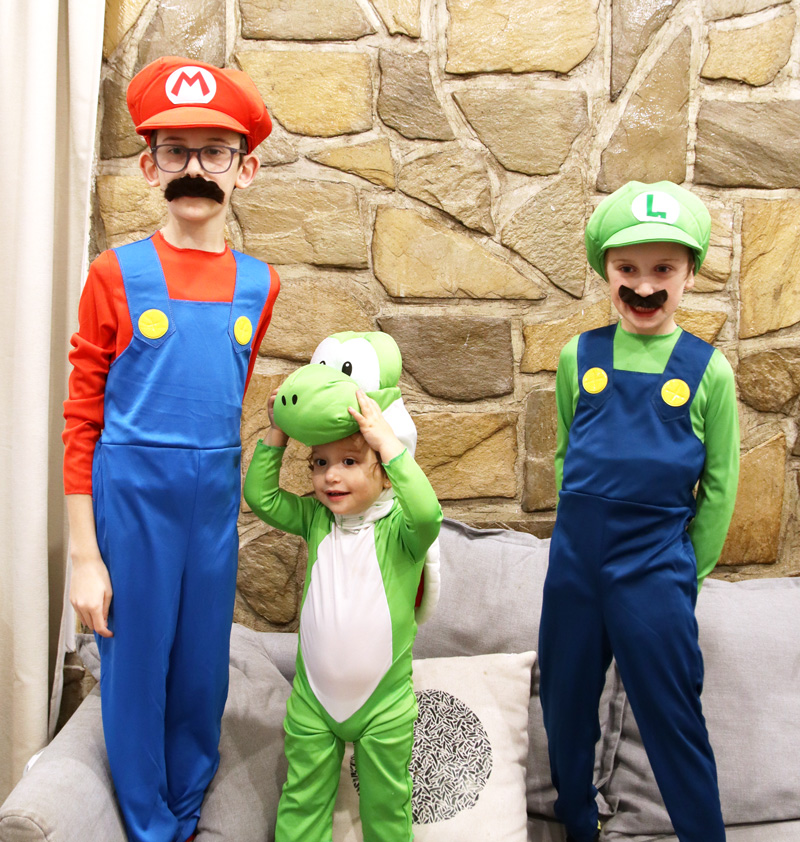 I was going to have A be Princess Peach originally (and I was going to be Yoshi) but then I saw the toddler Yoshi costume and I knew we HAD to go with that one!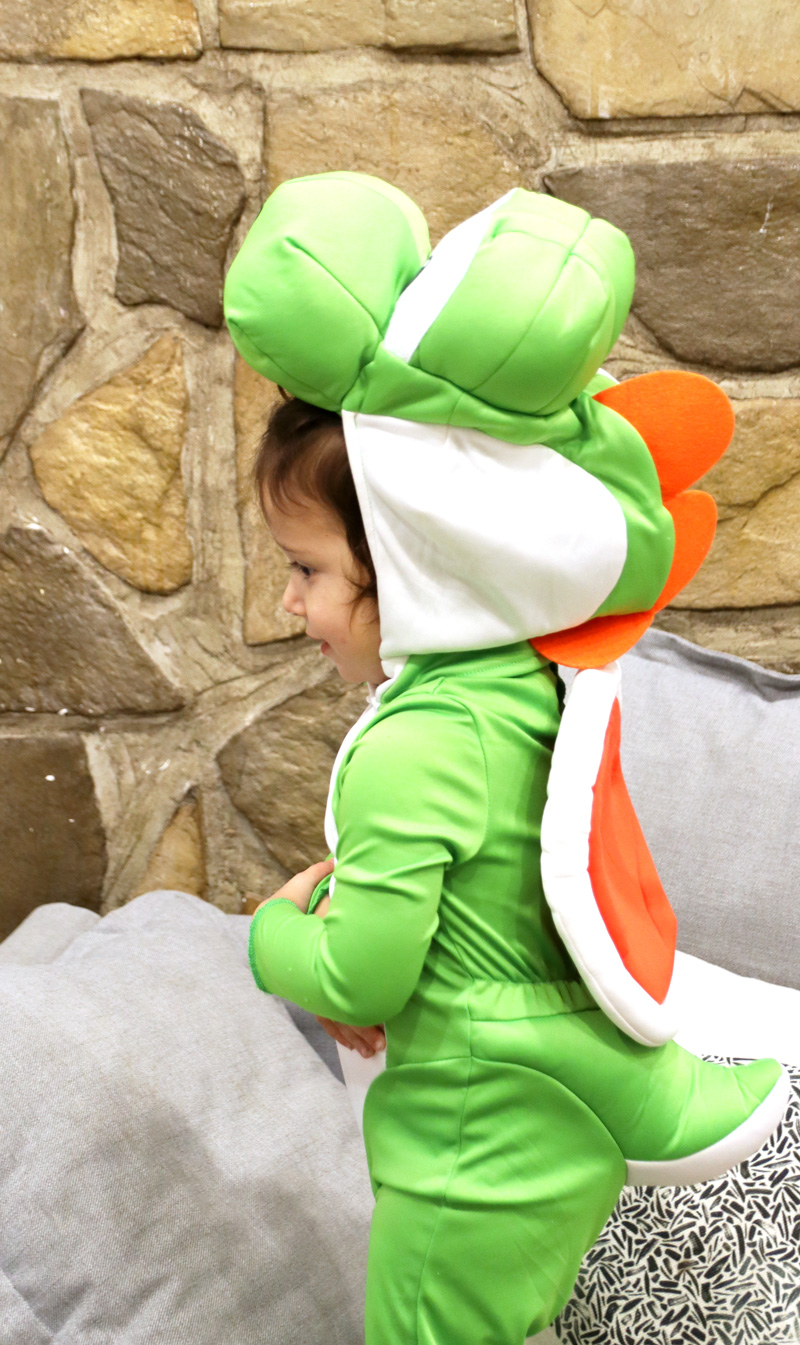 Sesame Street – I was expecting Y at the time. M had named him Cookie Monster back then, which inspired my costume.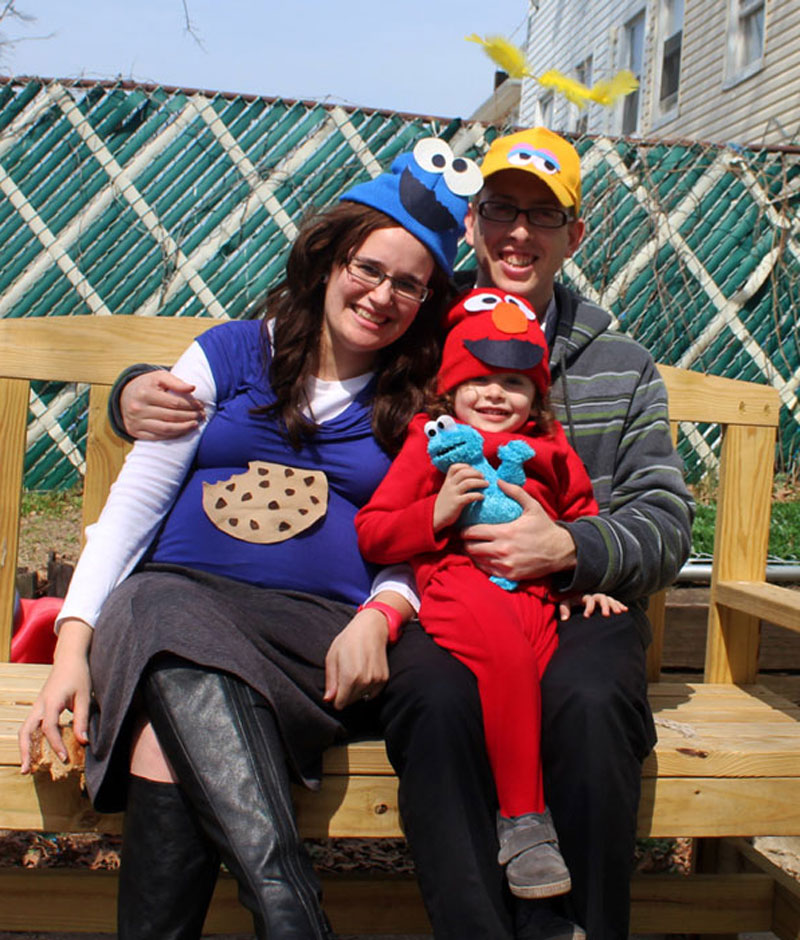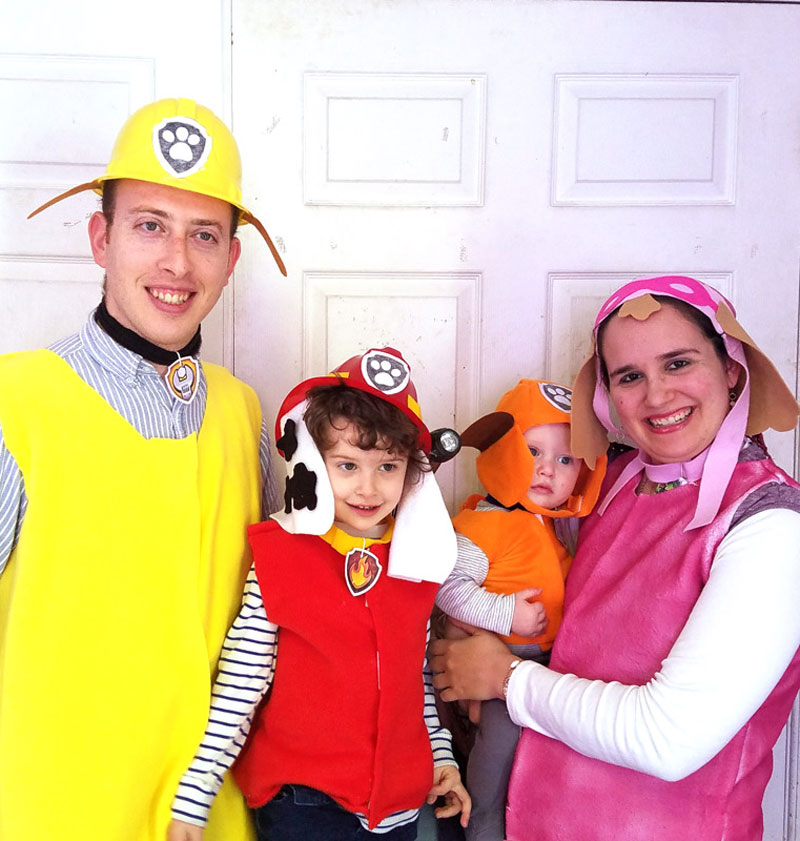 PJ Masks – M wanted to be PJ Robot which was definitely a challenge!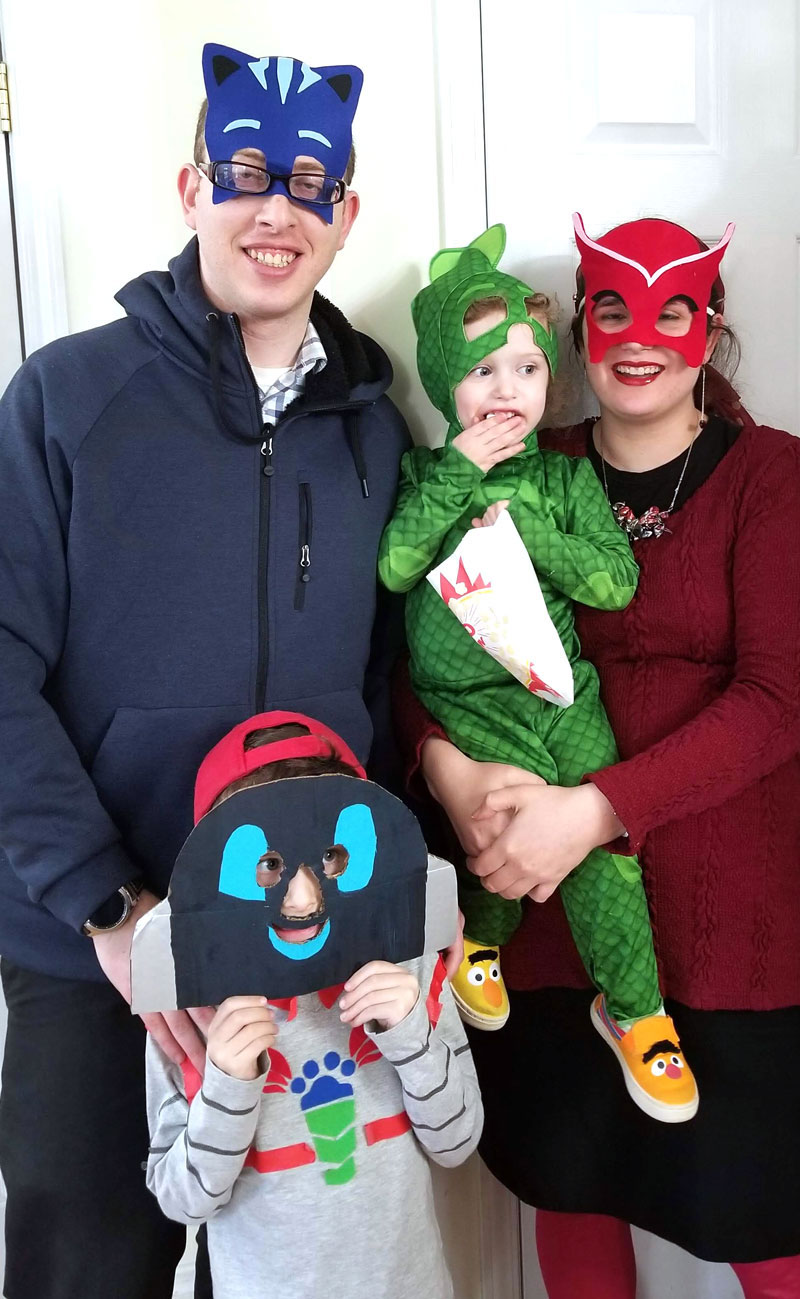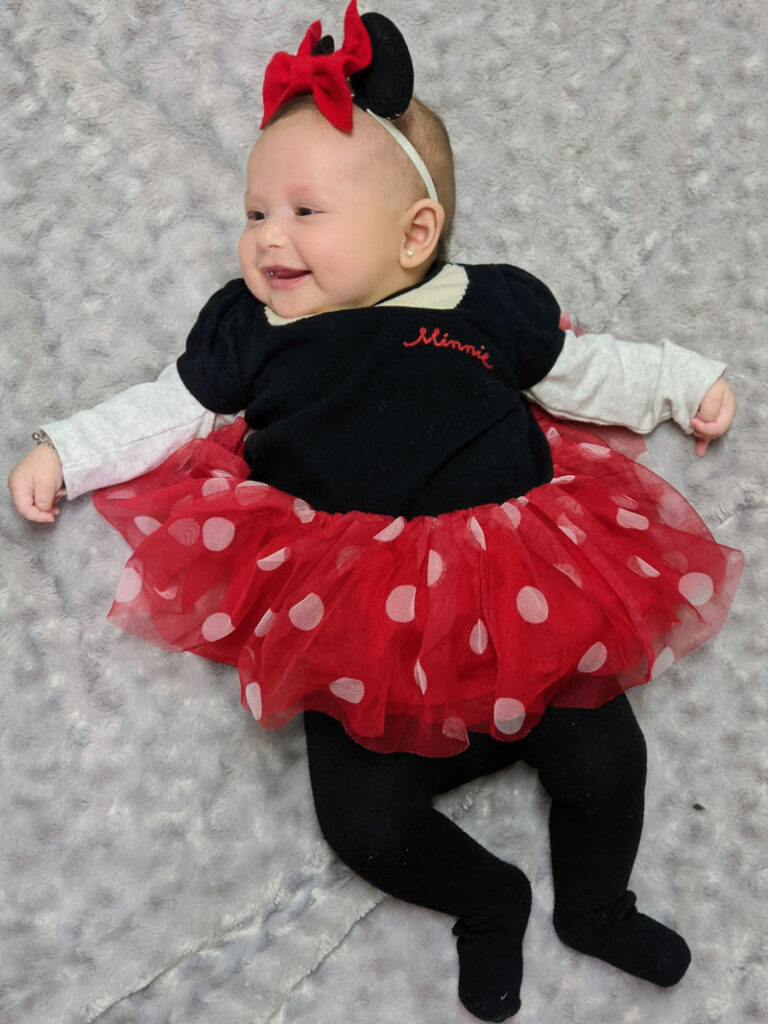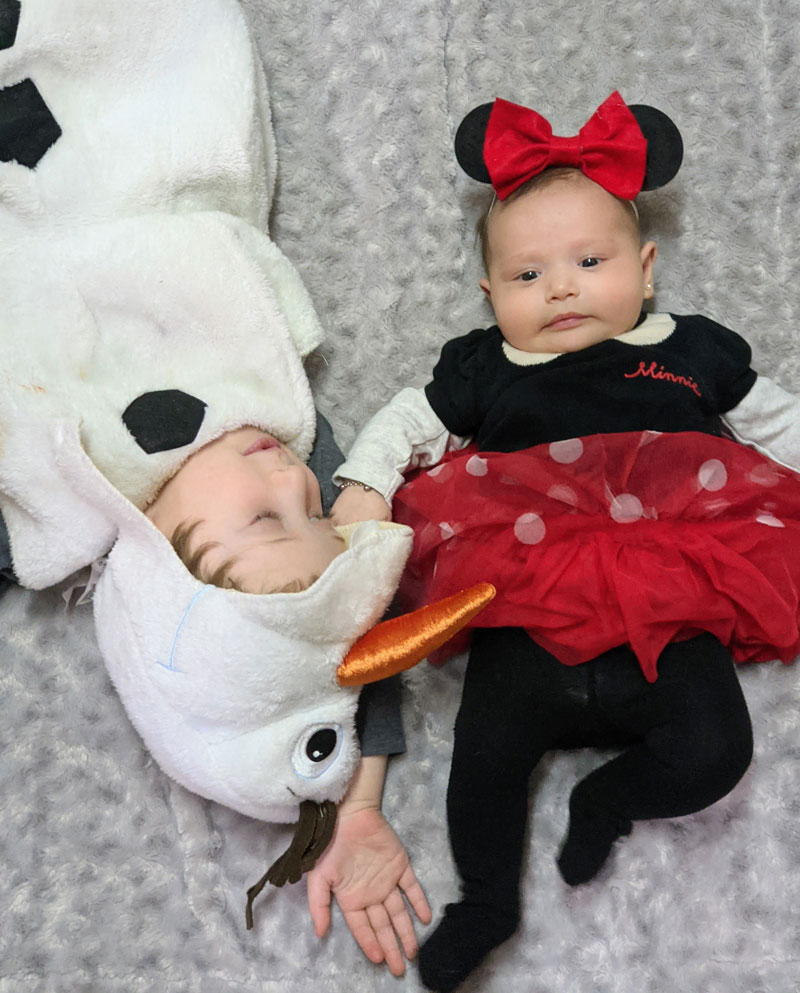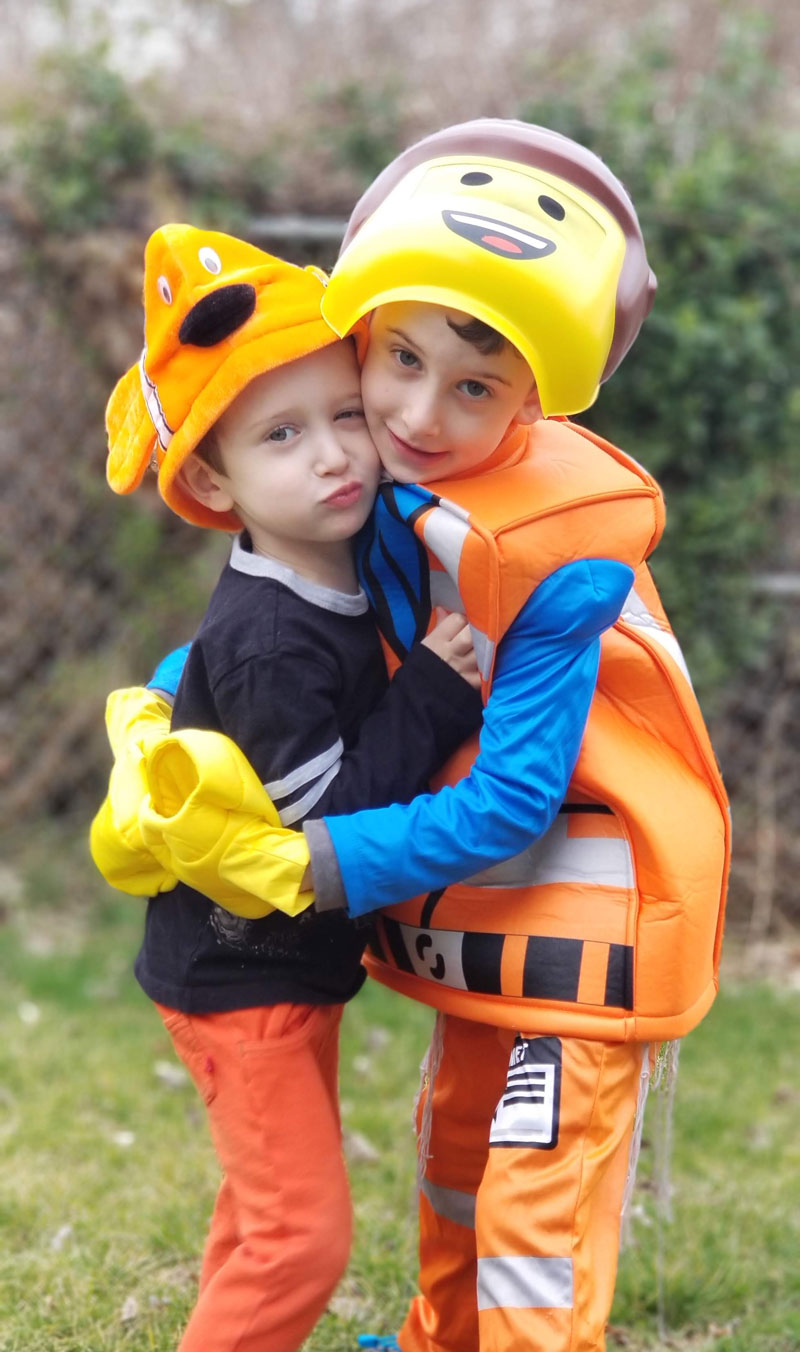 Space Theme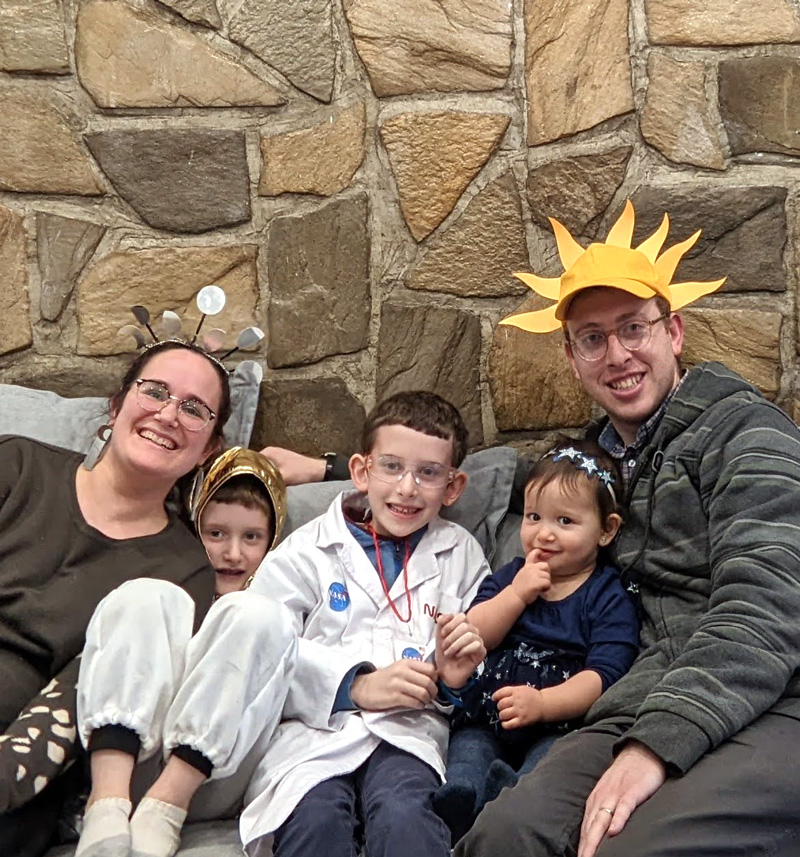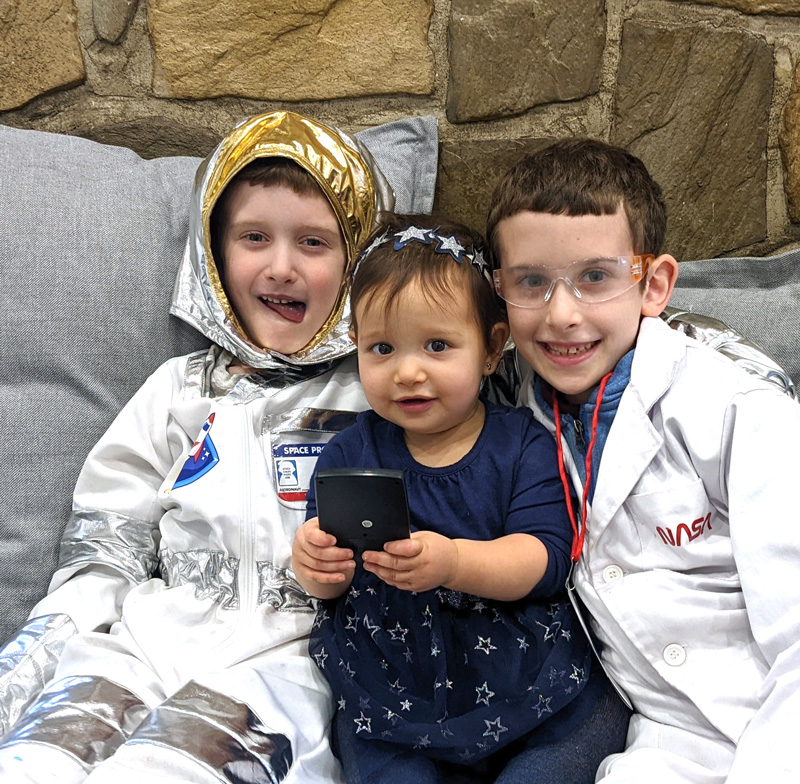 We did a space theme last year, and each family member had fun choosing their costume!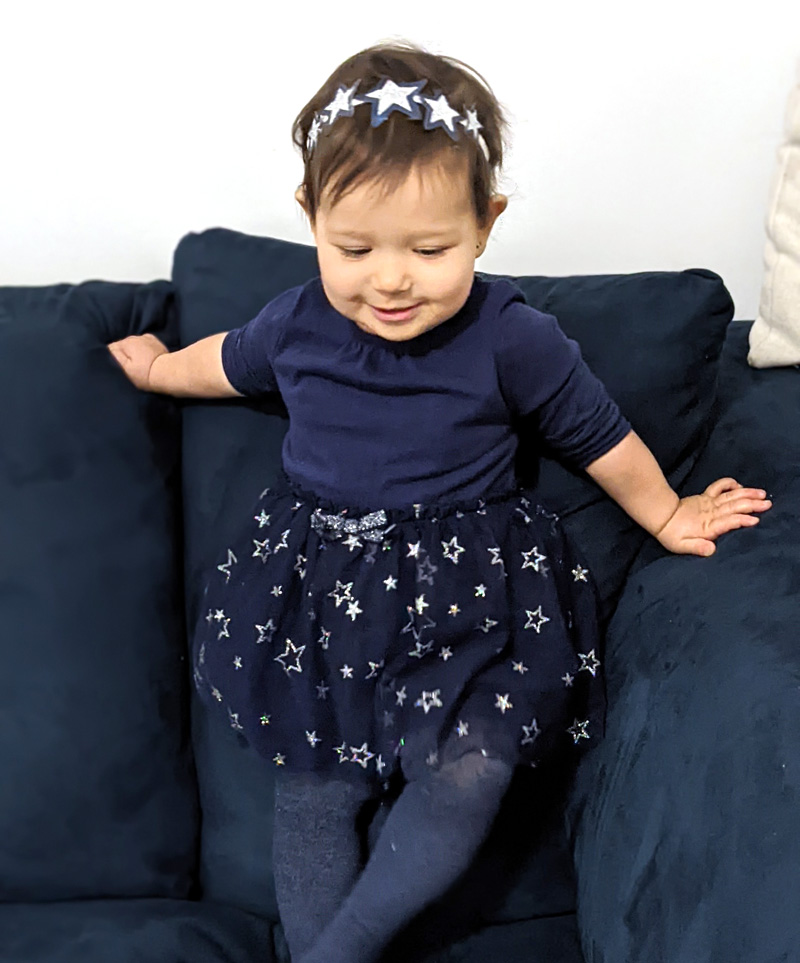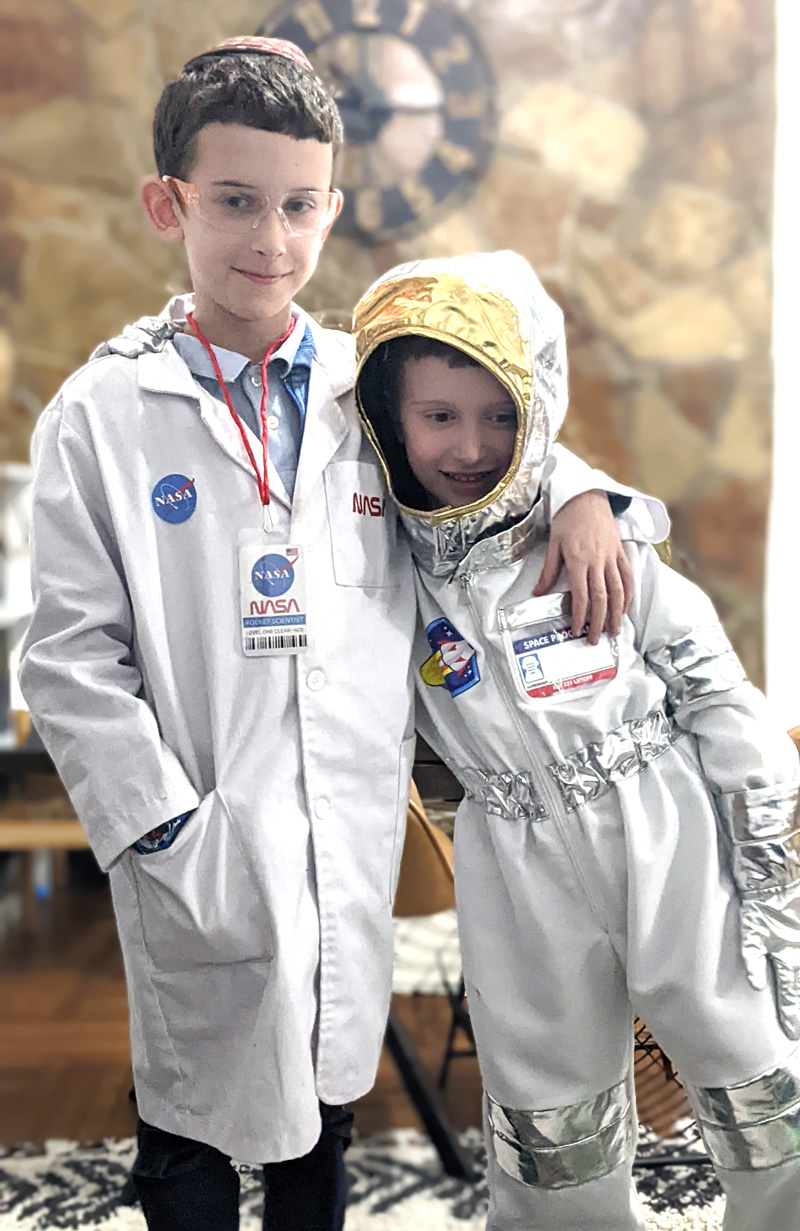 Games or Toys
People tend to skip over objects when sifting through ideas for Purim costumes. This can be somewhat harder to find pre-made but you'd be surprised at how much exists!
Animals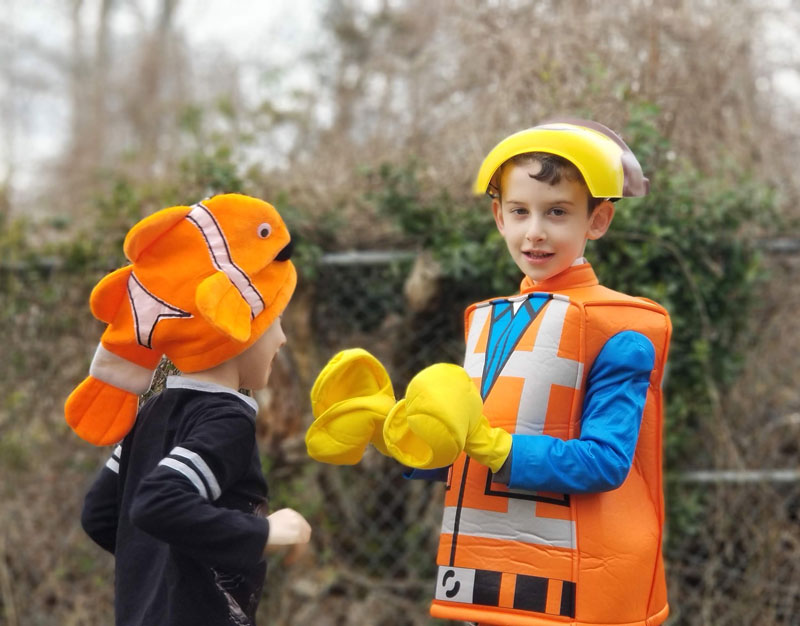 Food
We eat so much on Purim, maybe this really is a Jewish theme!
Snacks: popcorn, chocolate bars, etc. You can even dress up as a collective mishloach manot package!
Jewish food: challah, gefilte fish, matzah ball soup, kibbeh…
Israeli food: Israeli salad, hummus, falafel…
The things your kids really eat: pizza, pasta, cereal and milk. Also cupcakes.
Everything else
Last year I wanted to dress up as puns. I didn't do it because I couldn't think of anything other than Baby Ruth (dressing my baby up as Ruth Bader Ginsberg). But if you can think of some it's a cool idea that'll keep people guessing.
The world through rose colored glasses. Dress up like common items but in pink. For example, a pink person/animal, pink food – choose anything from this list and make it pink!
Making lemonade out of lemon: you can either do lemonade ingredients (lemons, sugar, water, and lemonade) or make it lemon, lemonade stand, pink lemonade, lemon candy – or just go for the lemonade theme and own it!
Punny T-shirts. My husband and I did this in 2020 with shirts that said "superhero in disguise". I also designed "this is my Purim costume" shirts and other stuff to complete the theme (you can make your own with this SVG).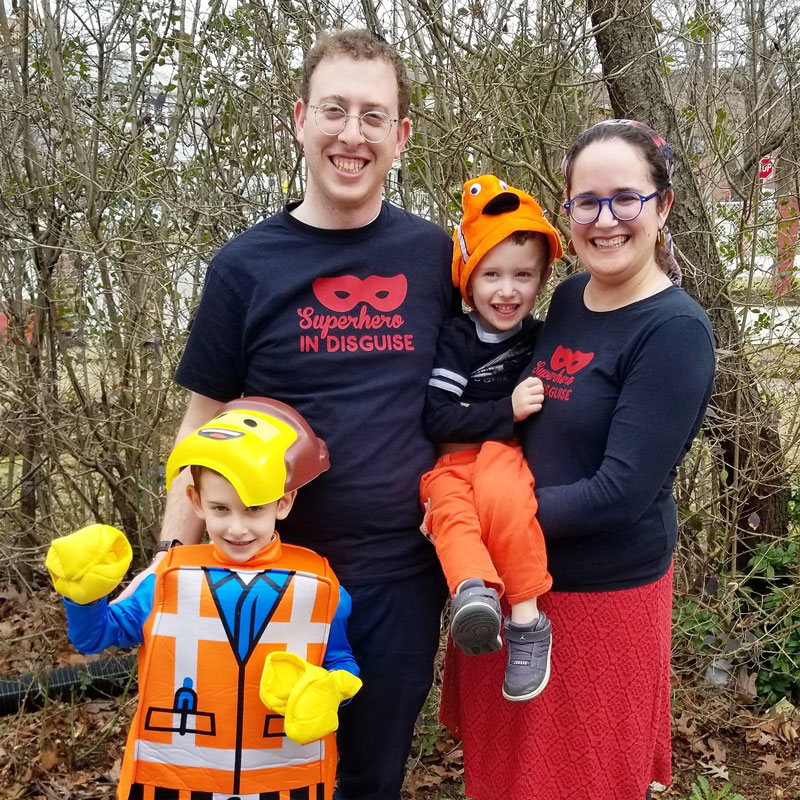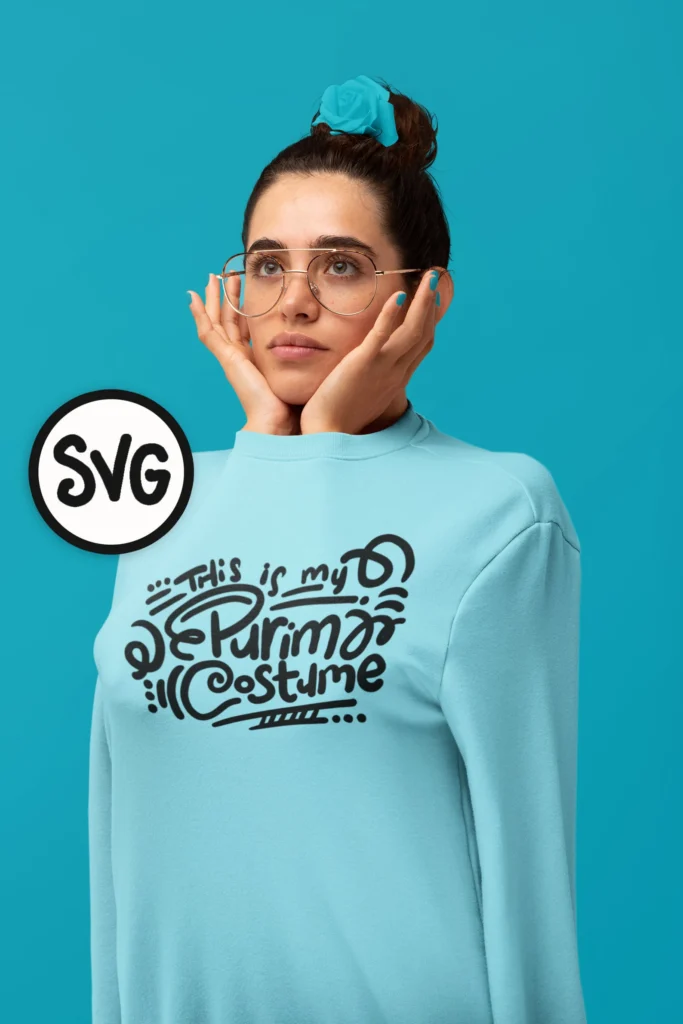 You can also read through my list of Easy costumes with Normal Clothes for more costume ideas for Purim!
I hope you found the ideas you need! Got more costume ideas for Purim to add to the list? Comment below!