Make a beautiful Kohen Gadol costume (the High Priest in the Holy Temple)! Use the printable Choshen template – the breast plate – and recycled materials to create this beautiful DIY biblical Jewish costume! This post contains affiliate links, as well as product received free of charge from Plaid Crafts.
---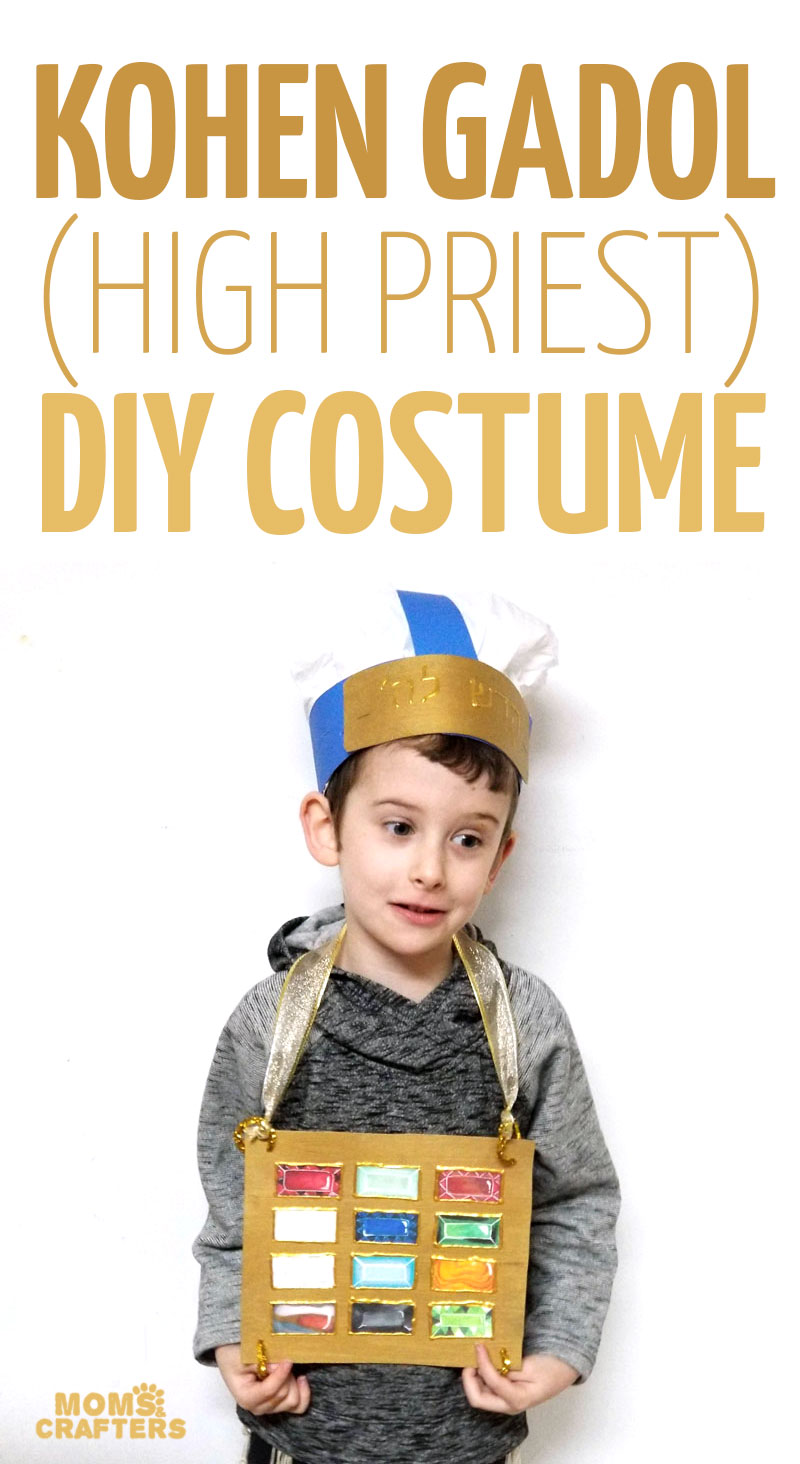 Last year, M was obsessed with the Kohen Gadol.
He found the clothing that the high priest wore to be so special, and so when his class had a "parshah party" he chose to dress up as the Kohen Gadol.
I pulled out a finished box of Cheerios, some brushed gold paint from Plaid, some OOLY puffy paints, and started making some glitz and glamor.
I'm going to share with you briefly how I made the gemstones for the breast plate – Choshen Mishpat – as well. If you're artsy and can follow along, you can feel free to replicate this on your own. Otherwise, you can purchase the printable for personal/non-profit institution use up to 30 prints here.
If you want to use it for any other purposes, for larger groups, please reach out to me at menucha at momsandcrafters dot com.
While the Kohen Gadol had a whole outfit aside from the hat and the Choshen we focused on those as a partial costume, appropriate for wearing to school.
If you're looking for a more complete costume, you may want to sew or purchase the rest. Meanwhile, you can use this printable Choshen as a teaching tool as well as a fun costume accessory.
Finally, I wanted to point out that while I did research which stones went where, there are many differences of opinion as to the exact translation of each. So you may find that some of the pieces aren't the same as what you previously heard or thought you knew. We're probably both right. I used this source for the translations.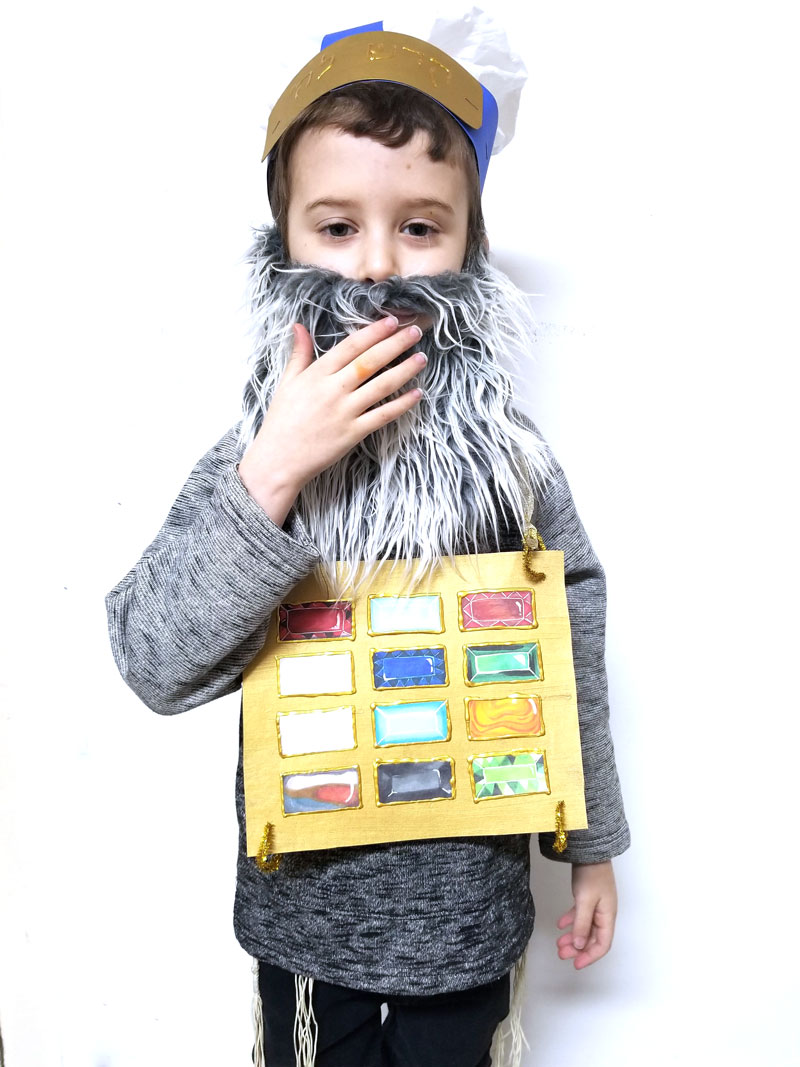 What you need to make your own DIY Kohen Gadol (High Priest) costume:
A cereal box or card stock
A paintbrush
Scissors
The Choshen/ breast plate gems template – download here!
A hole punch (I love this 1/16″ punch that goes through so many cool materials, but for this project any old punch will do)
Chenille stems – I used pretty gold ones
A ribbon
Poster board or card stock for the hat
A white garbage bag or something similar for the hat
Stapler for the hat
How I made the Choshen (Breast Plate) Template:
In case you're artsy and brave and want to give it a go:
I first outlined the shapes and sizes of each gem. I did my research, jotting down the name and translations of each one.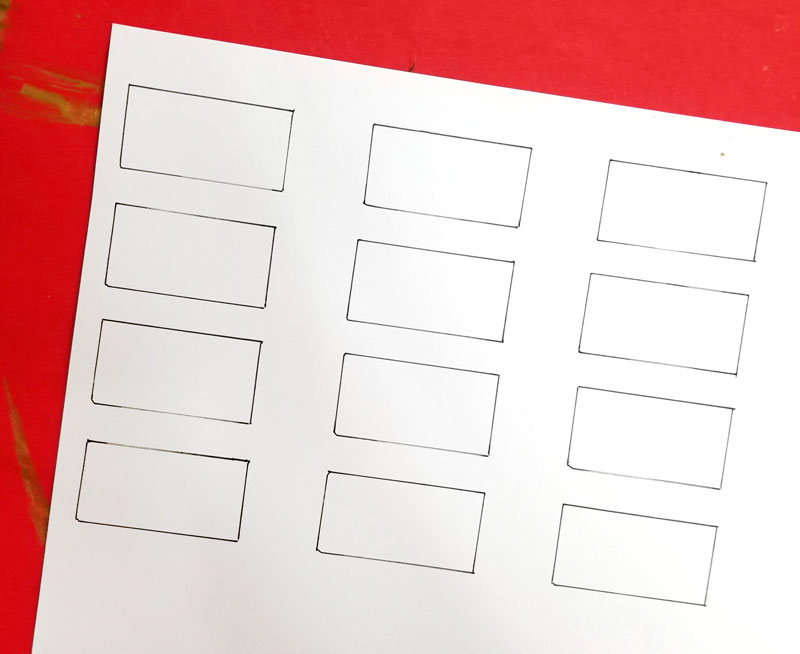 I then googled each stone, finding images for inspiration and drew it out using Prismacolor Premier alcohol markers andthis gel pen.
I drew the facets using varying shades, adding more facets to some, and leaving some unfaceted. I added highlights using the pen. The pearl was the biggest challenge – you definitely want lots of grays for that one!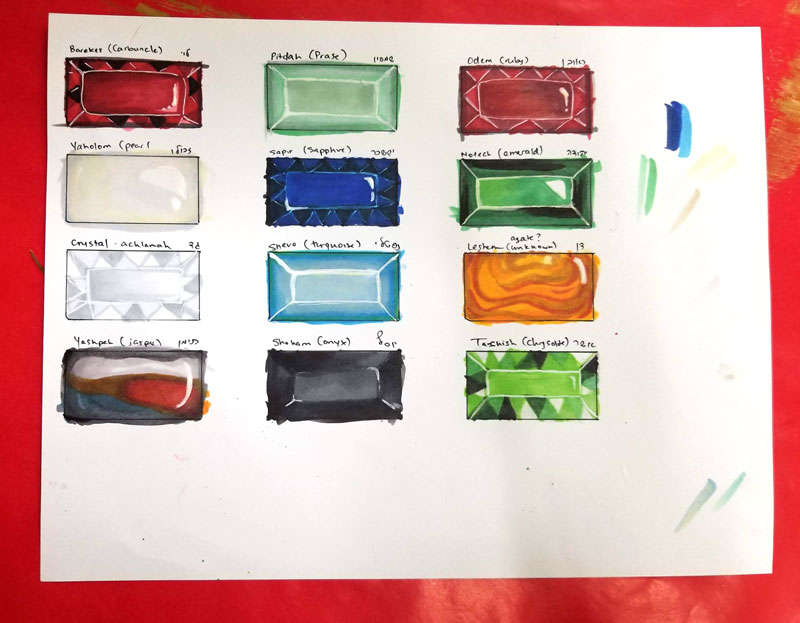 How to make the DIY Choshen Breast Plate:
1. Cut a piece of rectangular card/box to fit your child horizontally.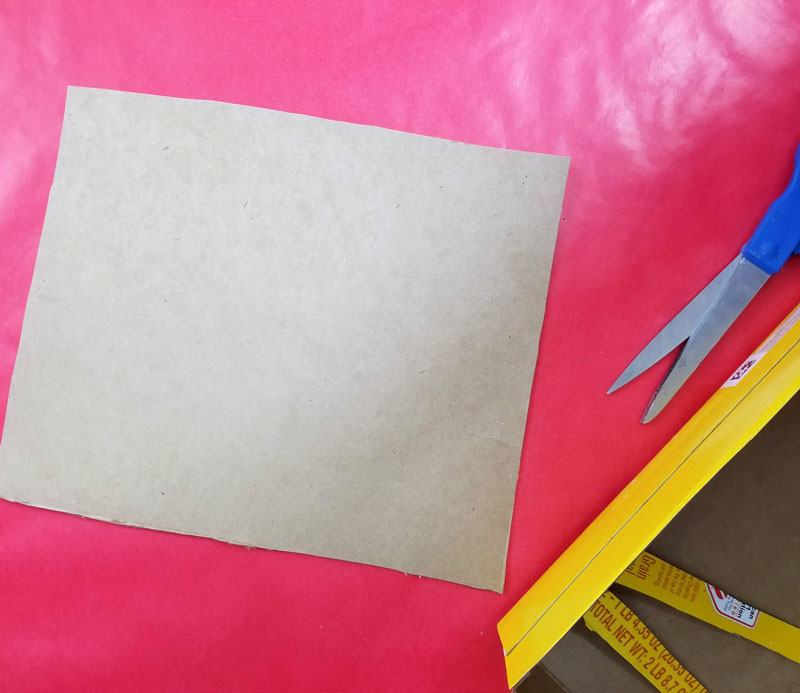 2. Paint with gold paint. Do a second coat if you need it after the first has dried. Allow it to dry.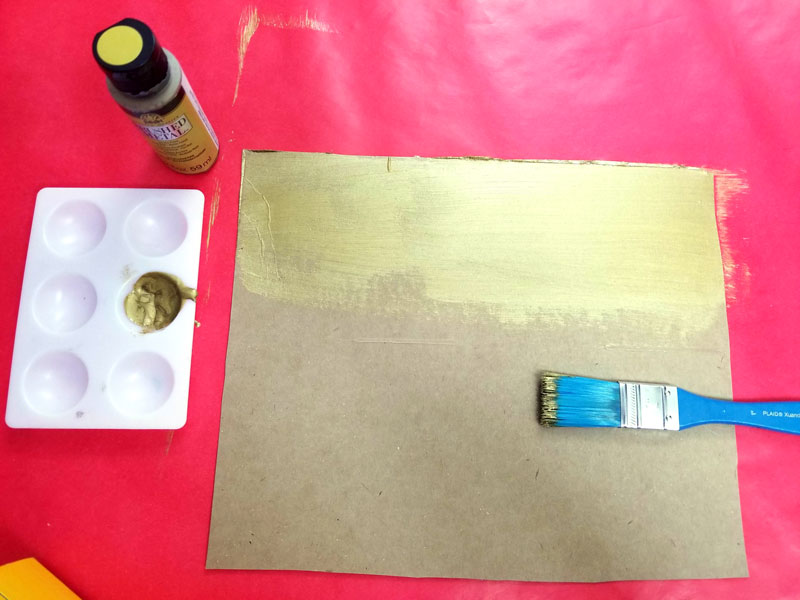 3. Cut out your gems and lay them out. Use a ruler if needed to place them evenly.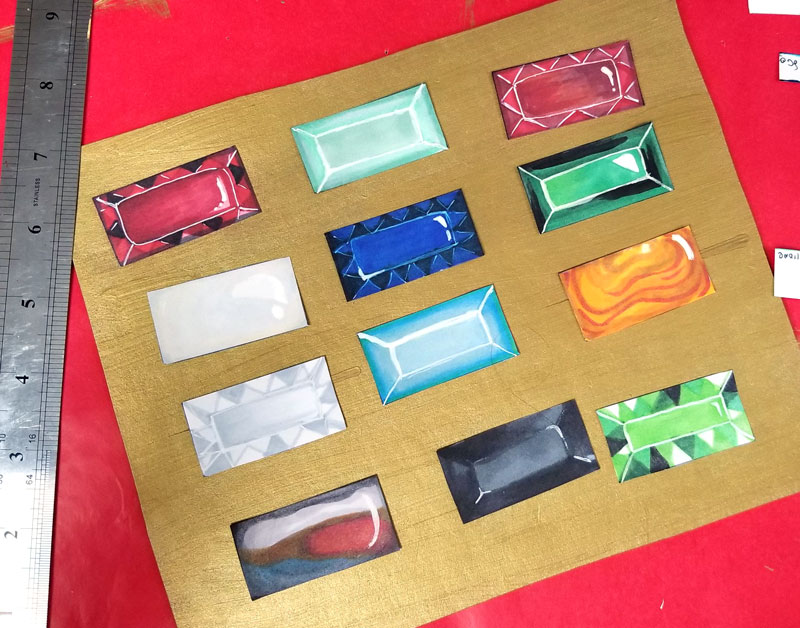 4. Glue them on one at a time, neatly.
5. If you'd like, you can use gold dimensional paint to add a "bezel" around your gems.
6. After everything is bone dry, punch a hole on each corner of your breast plate.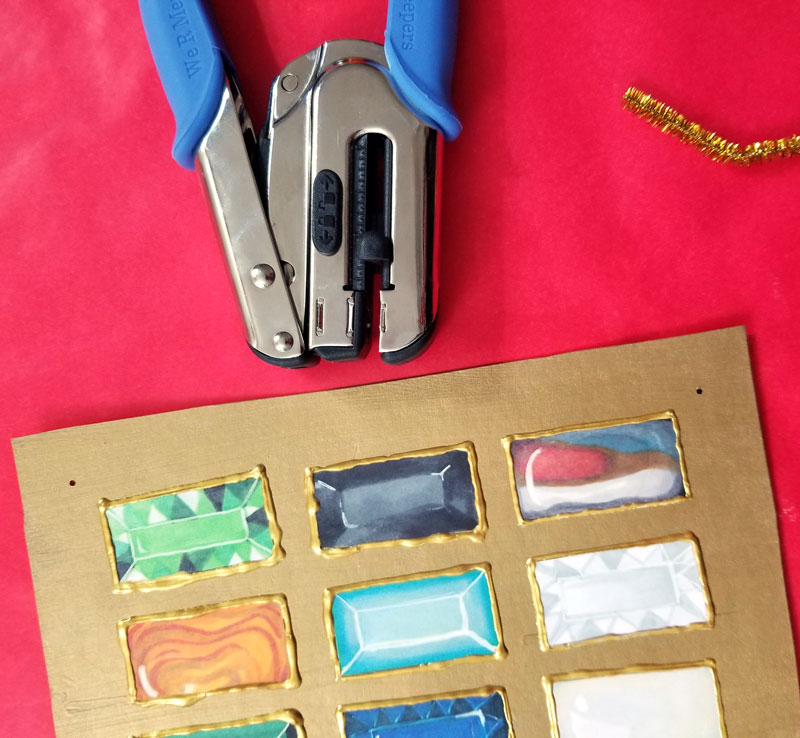 7. Add a chenille/tinsel stem to each corner and twist closed to form a ring.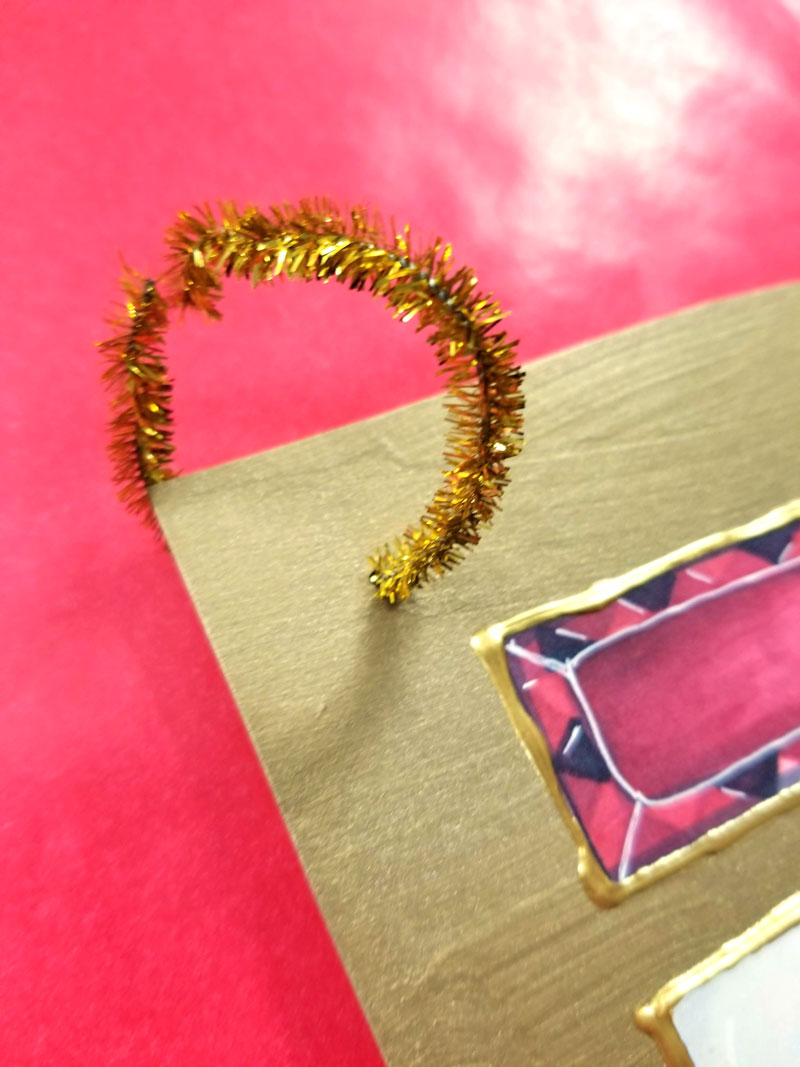 8. Thread a ribbon through the top two loops, size to fit over your child's head and to sit nicely.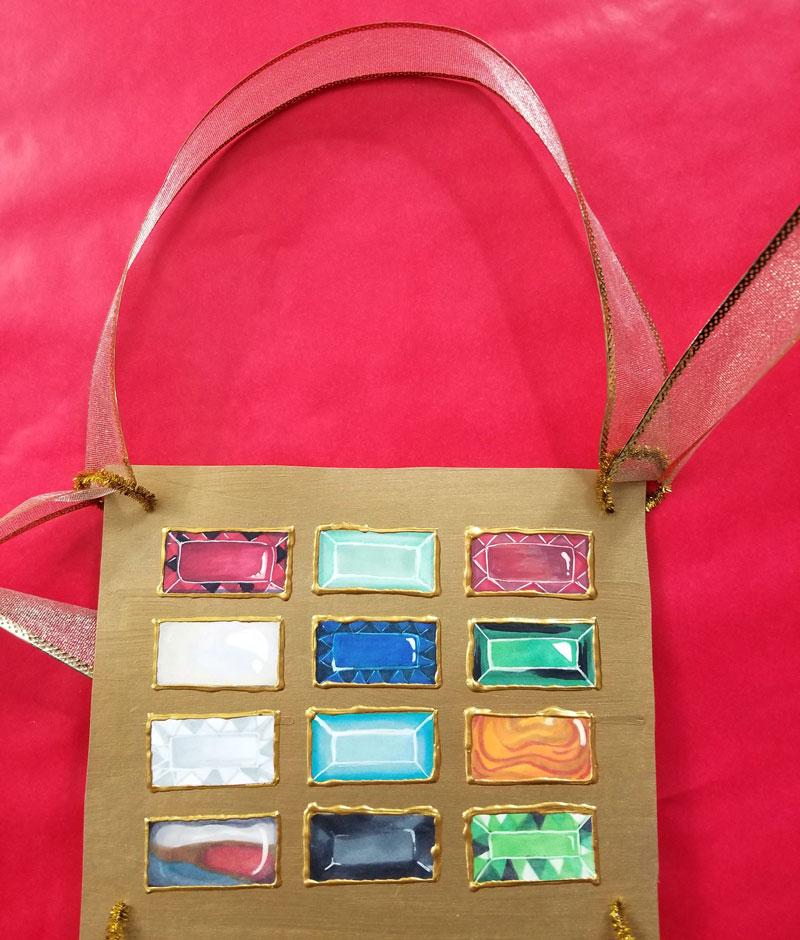 9.Tie your ribbon around the two top loops and trim to size. Your DIY Choshen is complete!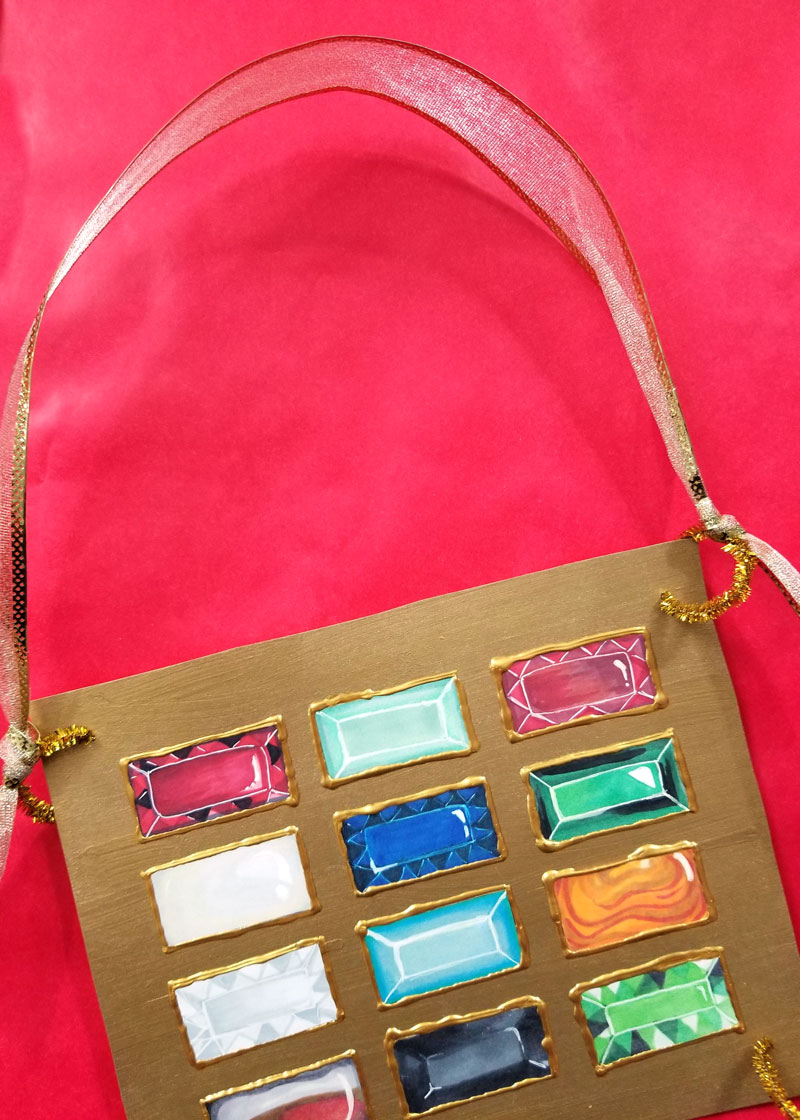 How to make the Kohen Gadol Costume hat:
1. Paint another piece of cardboard/cereal box gold.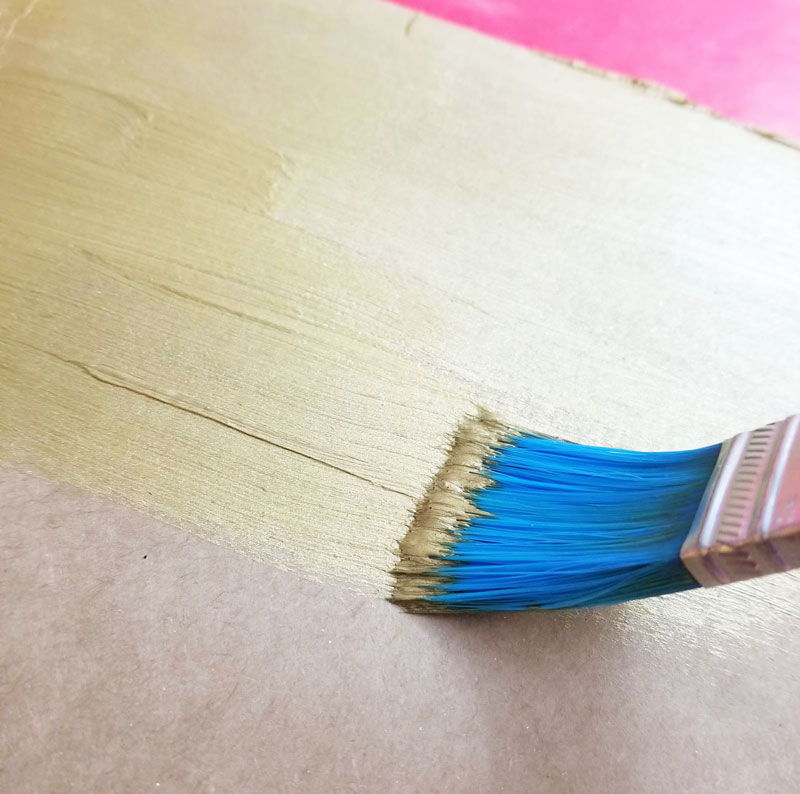 2. Cut out a rounded rectangle that'll fit 1/3 of the circumference of your child's head (approximately).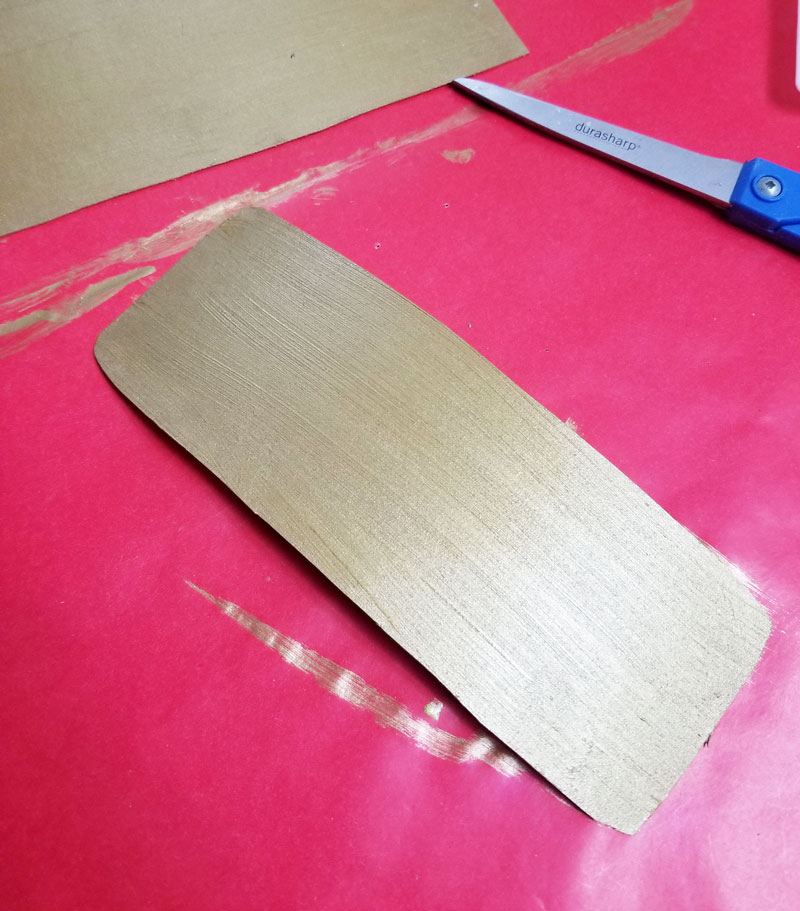 3. (Don't do like me. Do this before you assemble your hat.) Write "Kodesh La'Hashem" on the gold bit if you want. I used puffy paint. If you're not confident in your skills, you can pencil it in first.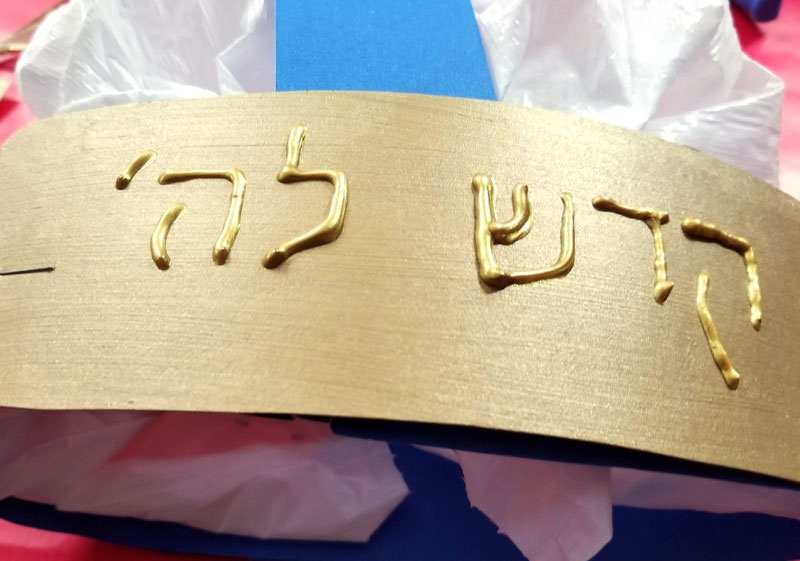 4. Build a base ring for your hat to fit your child's head – just like you would with any kids' hat craft.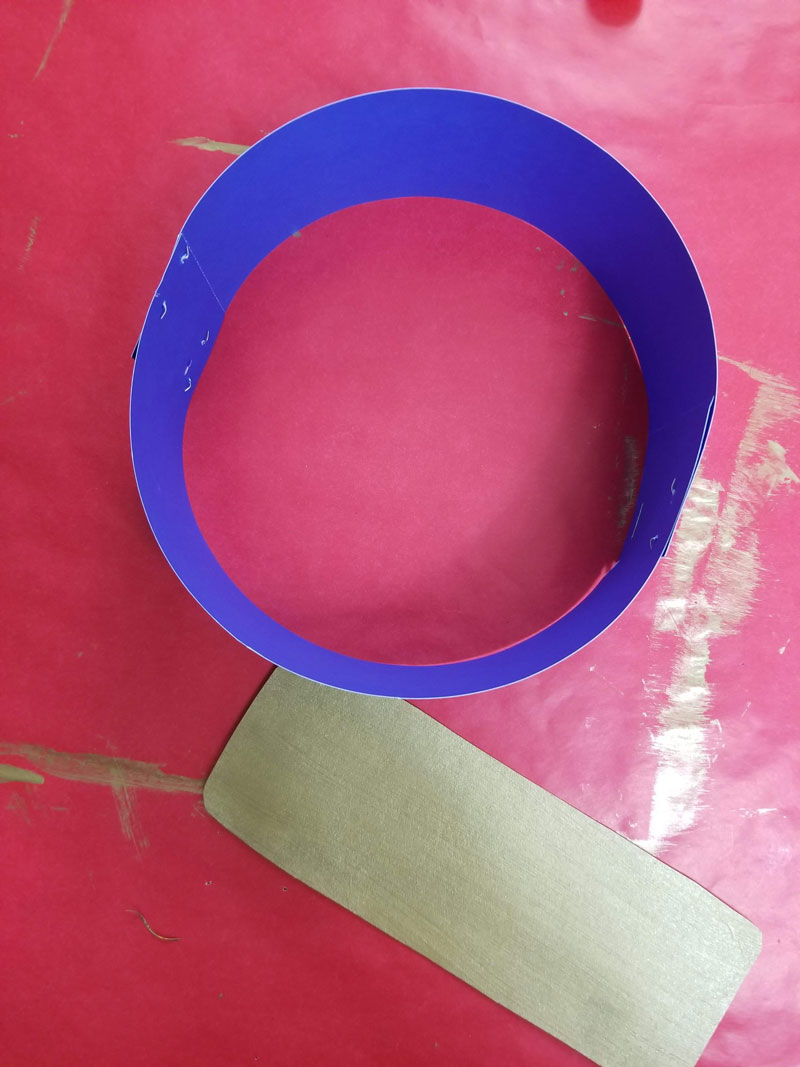 5. Staple on another ring arching over the top of your child's head. This will go from the front of his head to the back. It should sit a good few inches over the top of his/her head.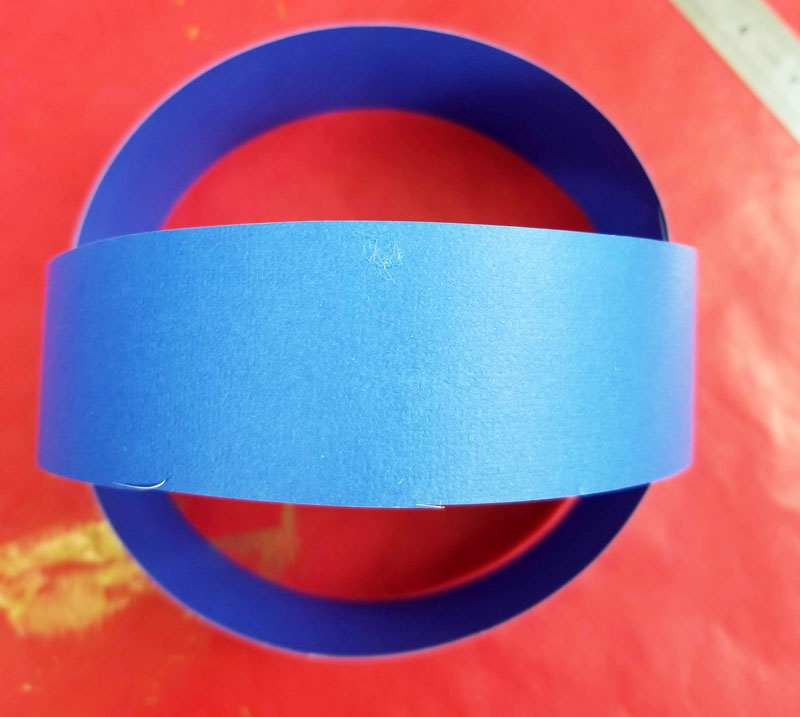 6. Add a garbage bag to the inside, stapling it down in spots to keep it shut Think baker's hat but with an arch interrupting the puffy top!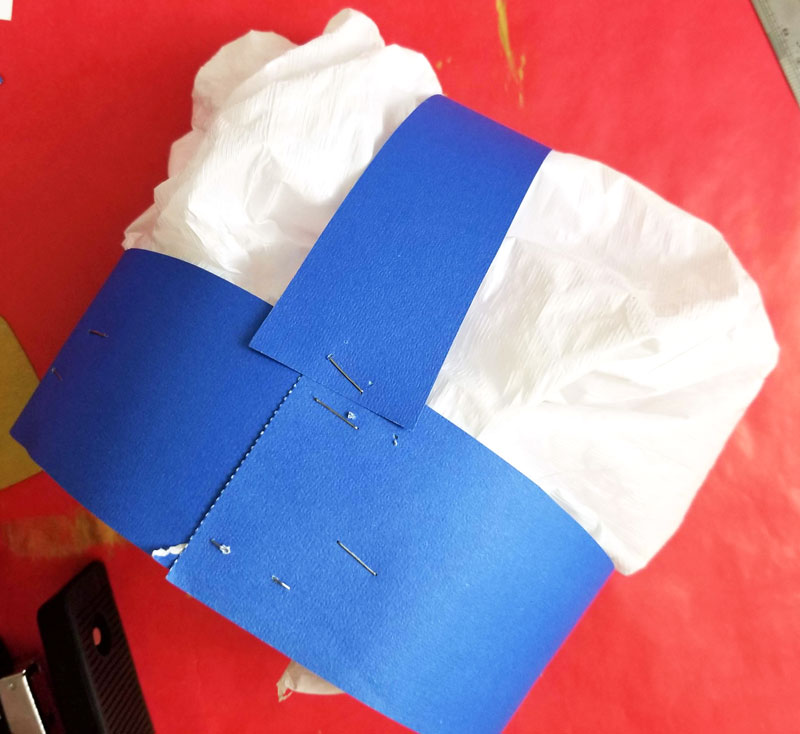 7. Glue or staple on the "gold plate" that you created in the center. Your Kohen Gadol costume is complete!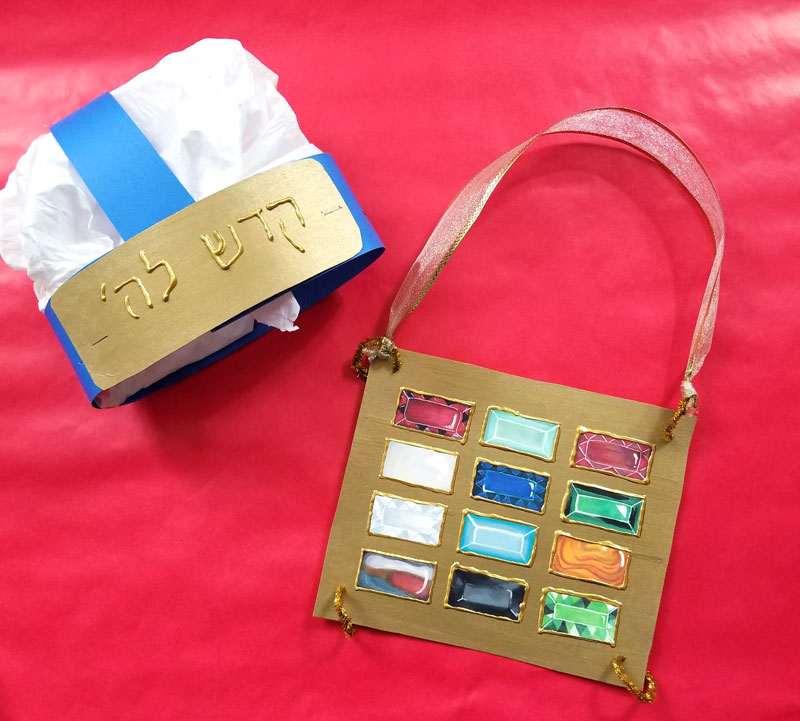 If you want a more complete costume, you can fill in with:
An apron made from colorful fabric
A strip of fabric tied around it as a belt (thread this through the two bottom loops of your Choshen too)
A royal blue tunic with bells and red pom poms sewn to the base.
A longer white dress (or a long sleeve shirt and long white skirt/pants) underneath.
I hope you enjoyed this tutorial and that your kohen gadol costume came out fantastic! If you haven't get, get the choshen breast plate stones printable here!