Today I'll be teaching you how to make a ten plagues banner with some super cool illustrated printables. Then you'll want to check out my big list of Passover crafts! This post contains affiliate links.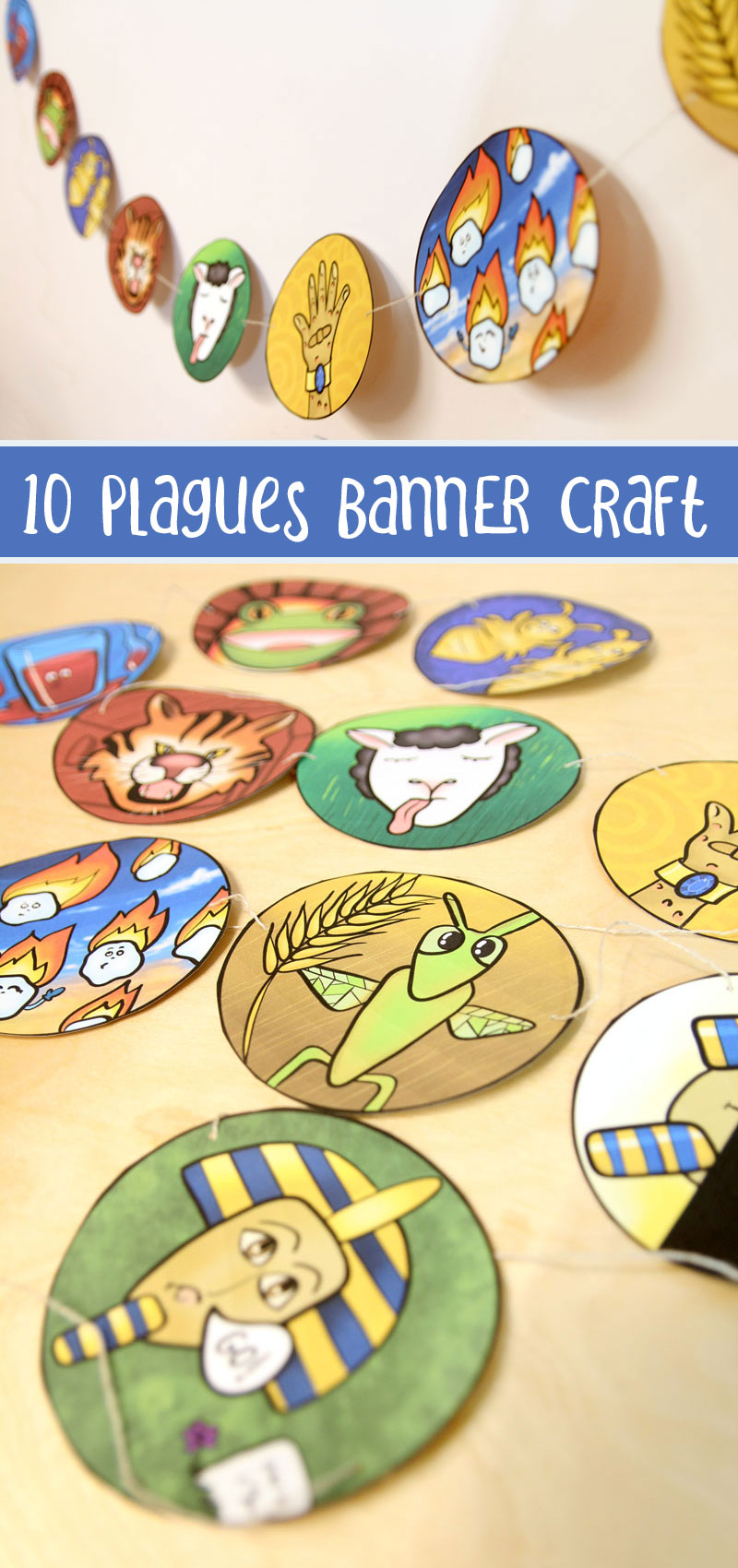 Years ago, I illustrated some pesach puppets, and since then I've been planning on turning it into a classroom bulletin board type of craft. However, I decided eventually that it would be cool to make it as a ten plagues banner.
Since I created it a while ago, I figured it's time for a refresh. So I used my original image to redraw the ten plagues into circles.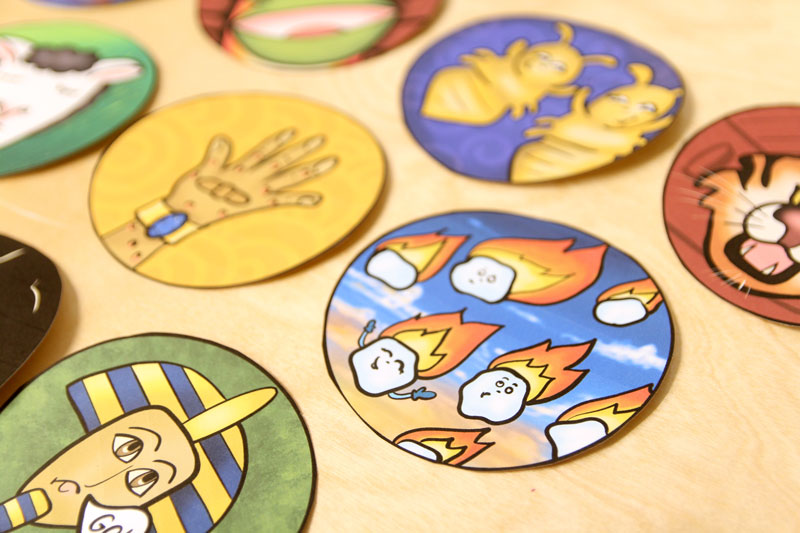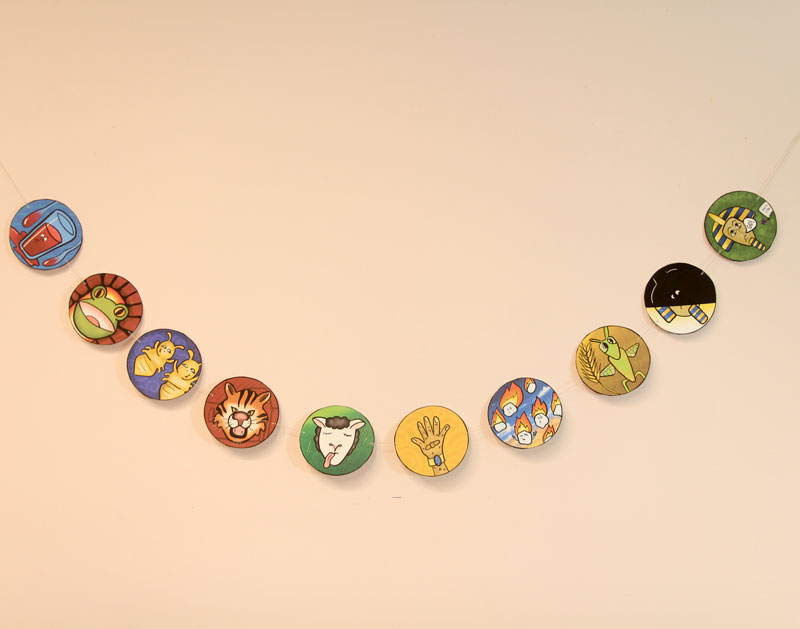 The reason I chose circles as the basis for my craft is simple. While the puppets are cut out in the shape o the plagues, circles are much easier to work with. They are also very versatile. So while I originally planned this as a ten plagues banner, as well as a bulletin board/classroom art printable, it's also fabulous for a variety of crafts.
To accommodate this, I did prepare the print files in different sizes. One of them id designed to work for coasters. Please excuse my staging with my water bottle… I didn't have a wine glass handy!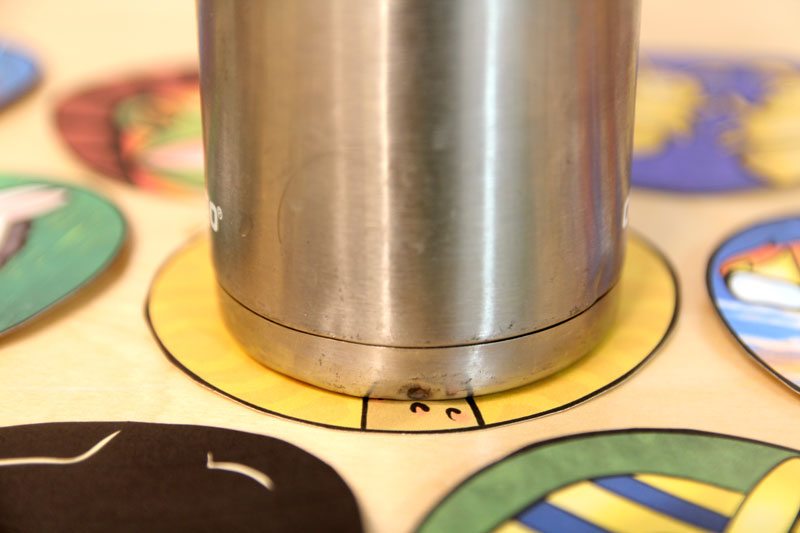 I created two versions as I often do: a color-in version and a full color one.
The color-in is perfect for family crafting, as well as class crafts!
If crafting as a family, each family member can take a couple to color for a collaborative project. You can also use these as part of a larger Haggadah project.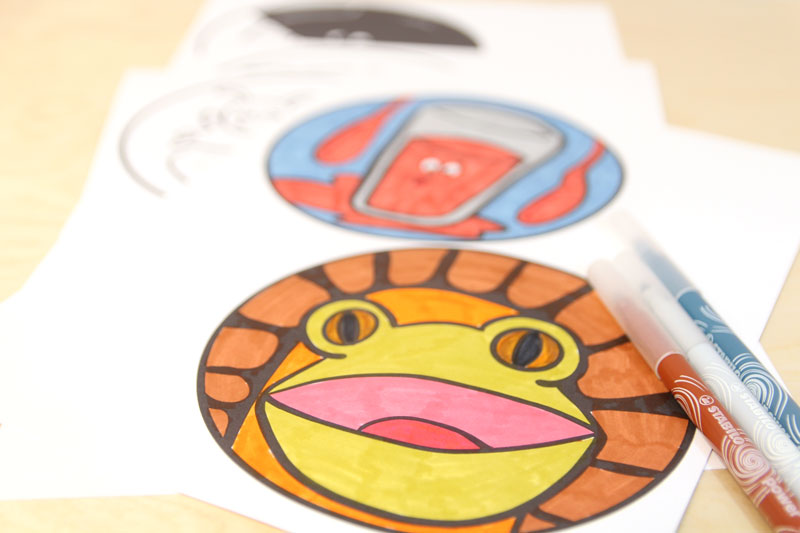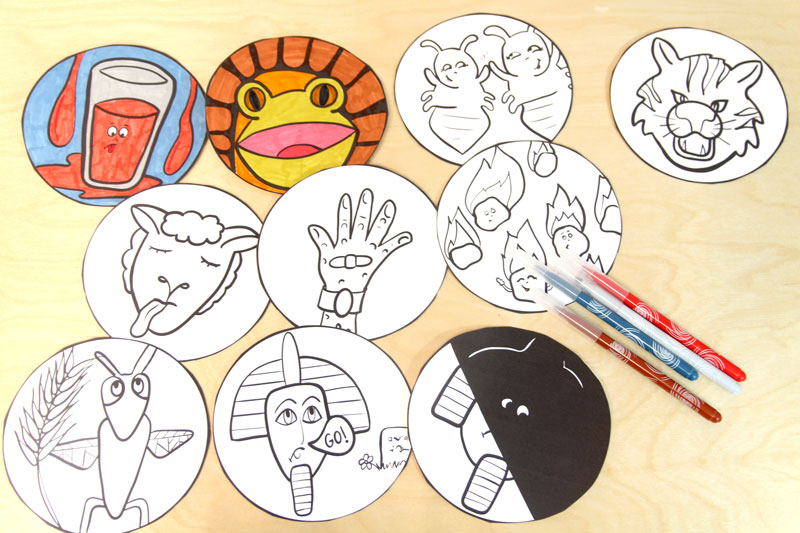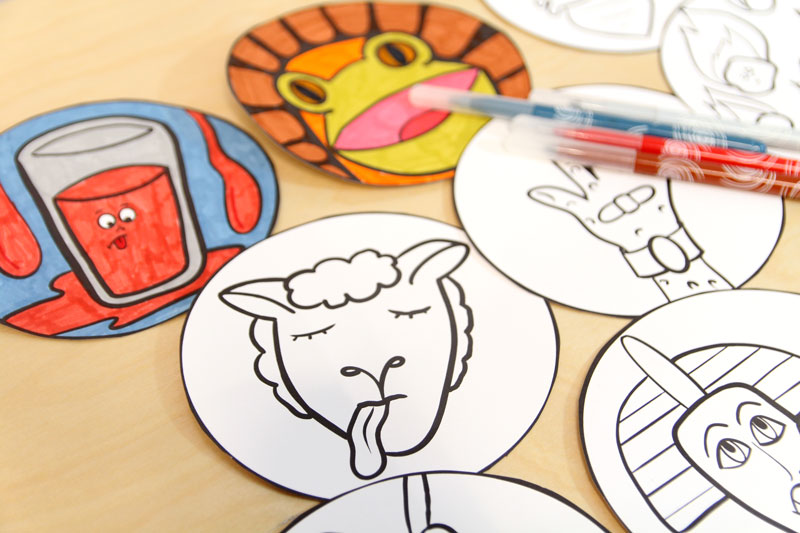 The full color version was colored digitally using the Sketchbook app on my Surface Pro. This allowed me the variation in texture that layering and digital brushes allows. I was able to experiment with detail.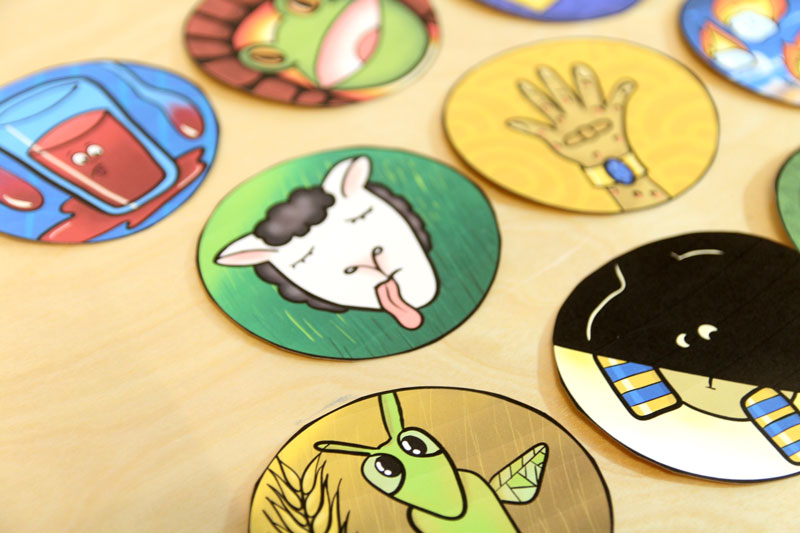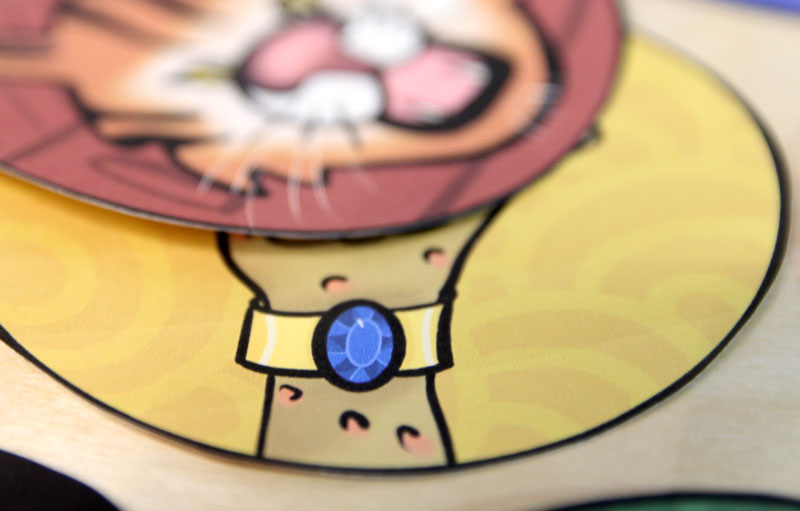 To turn it into a ten plagues banner, I simply punched holes on the sides and strung it onto twine.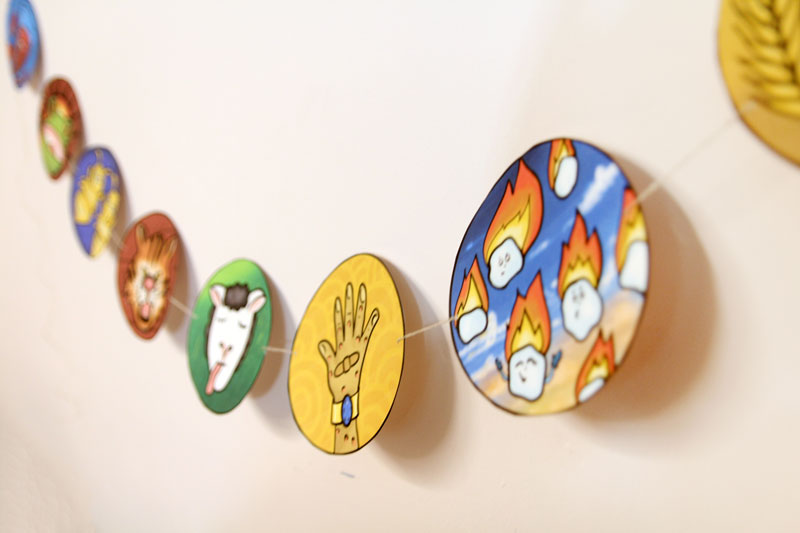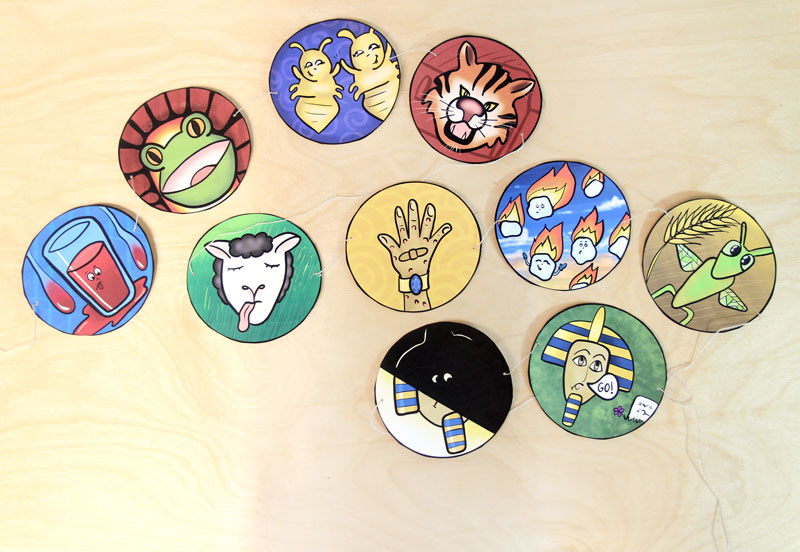 My children were watching as I illustrated this and had a heavy influence. It was their idea to draw a sky background for the clouds. And while they loved it with the clear blue sky, I couldn't resist adding a hazy fiery glow from below, as I imagine there would have been. It's our favorite one!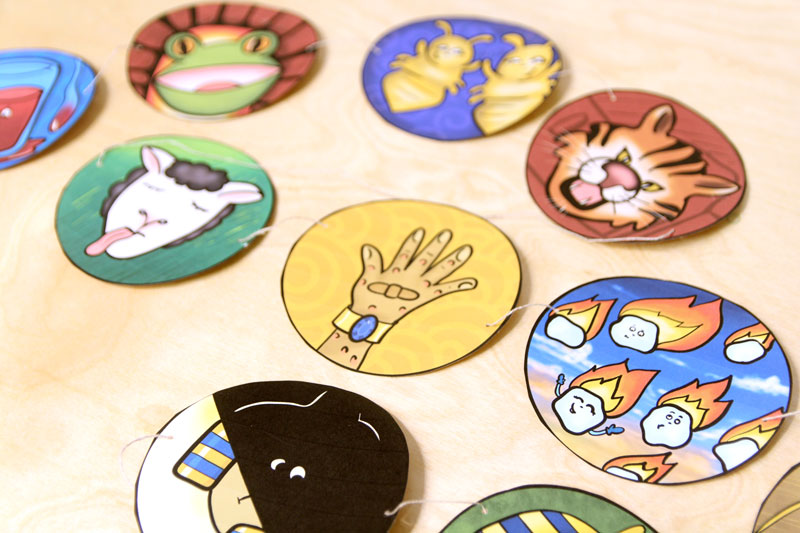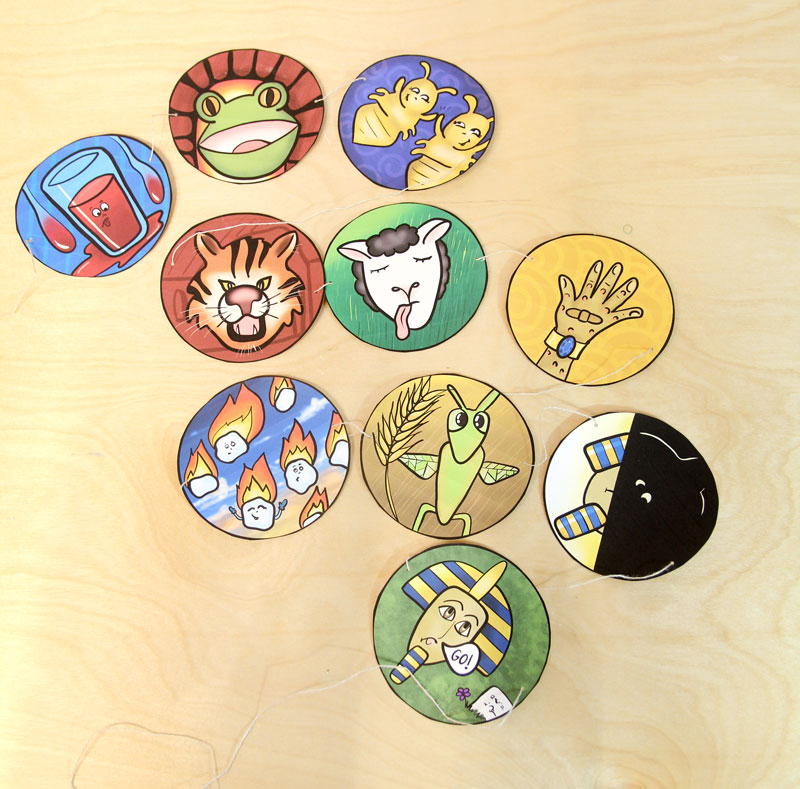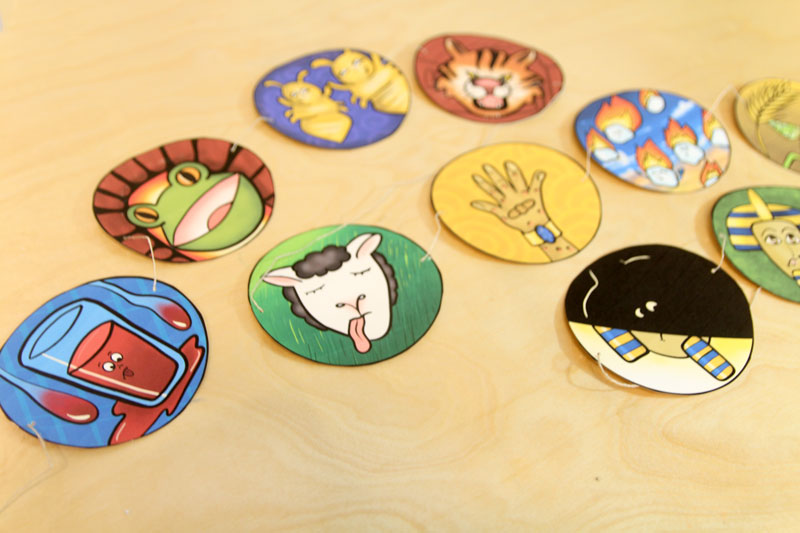 Get the Printables
This is a premium download, available in my Etsy shop.
Get the full color version: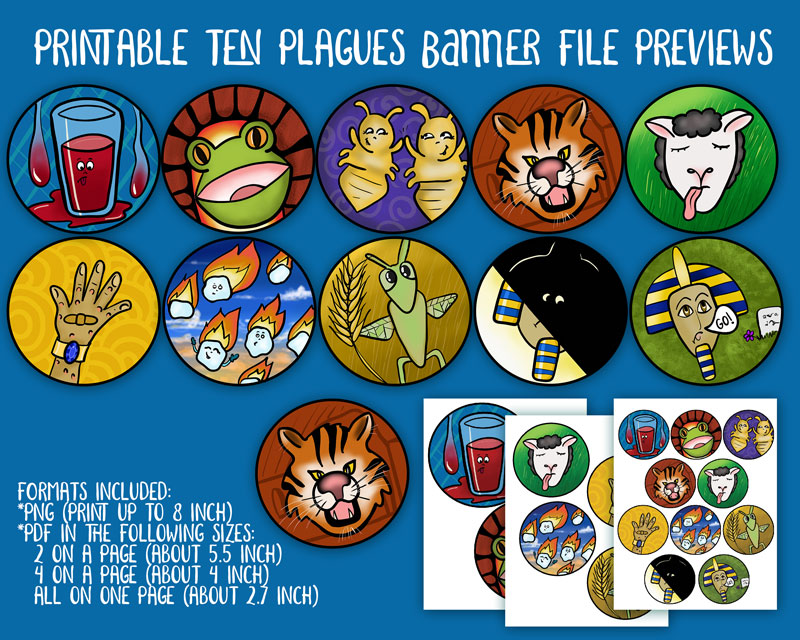 Or the color-in version: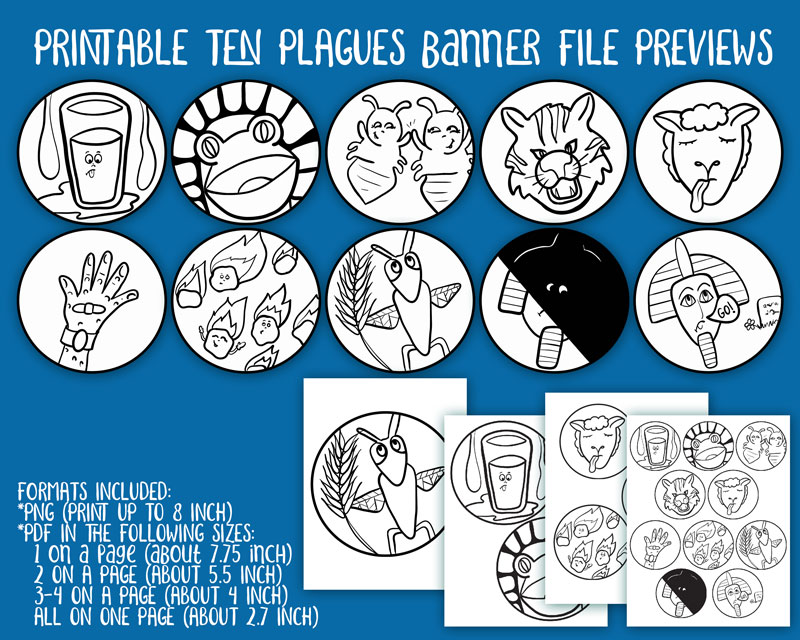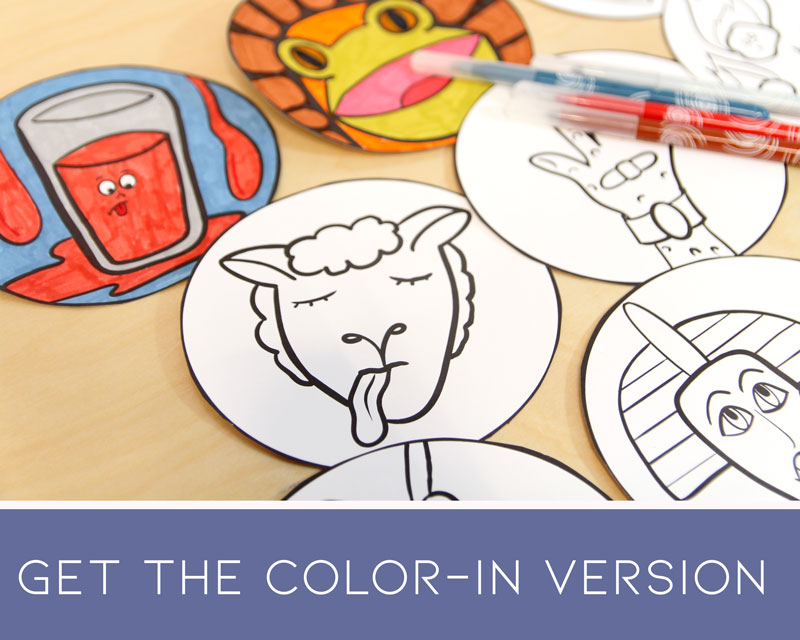 How to make a Ten plagues banner
While you can use the printable above to make anything you'd like, here's a step-by-step tutorial for turning it into a fun Passover decoration: a ten plagues banner!
What you need
Instructions
1. If using the color-in version, color it in…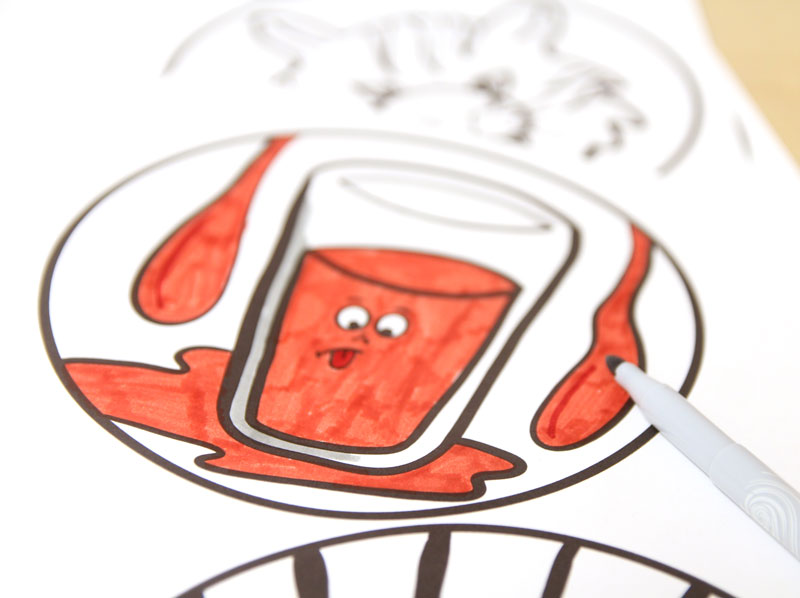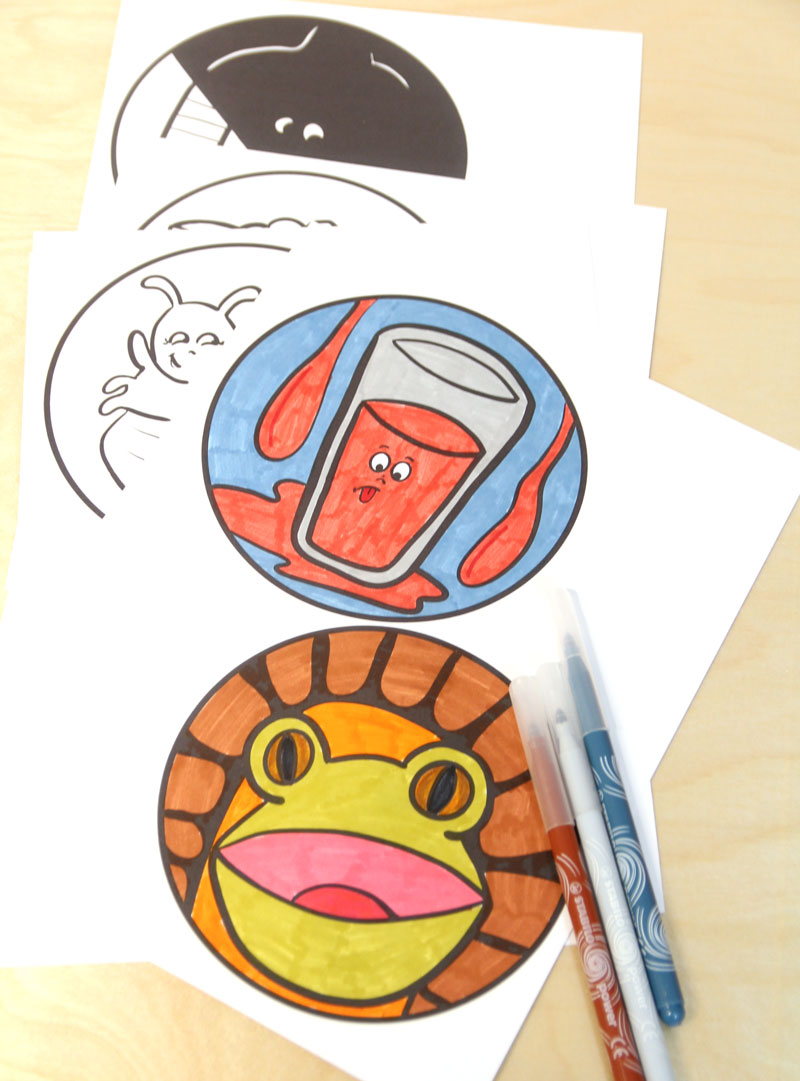 2. Cut it out.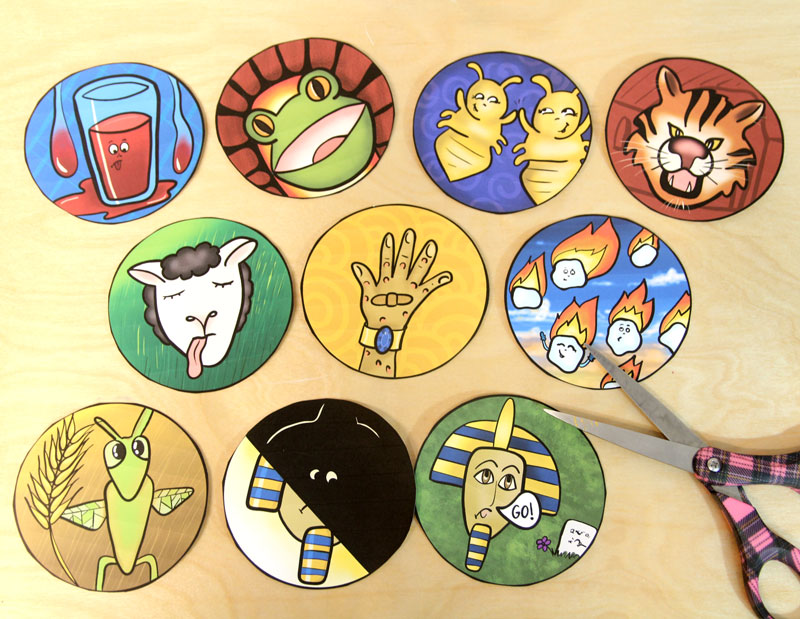 3. Punch a hole on each side.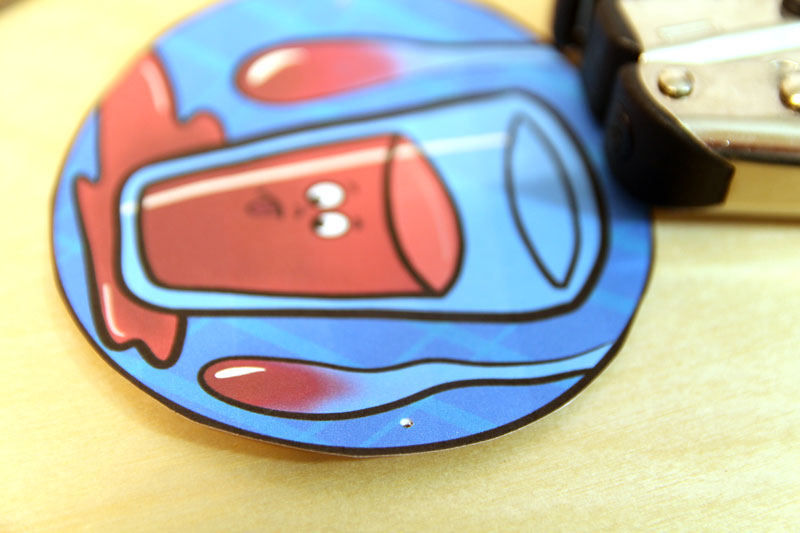 If you want to be accurate, stack a few and punch them together.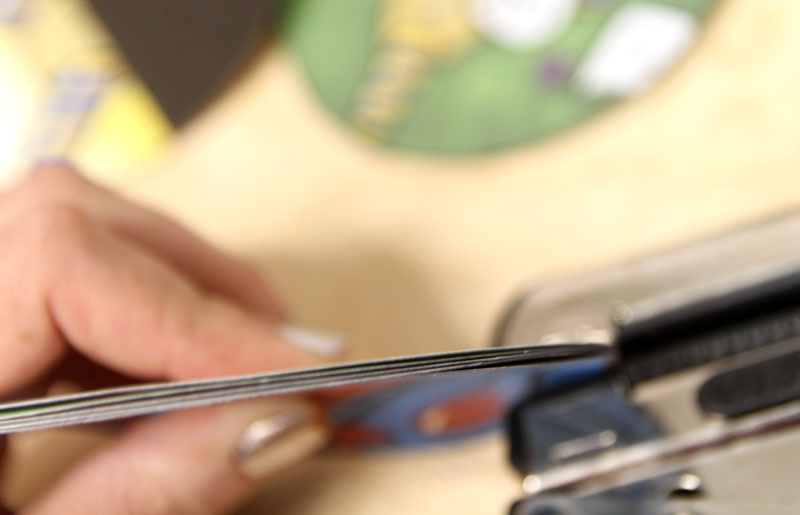 4. String your twine through, from front to back first, across the back, and then through to the front again.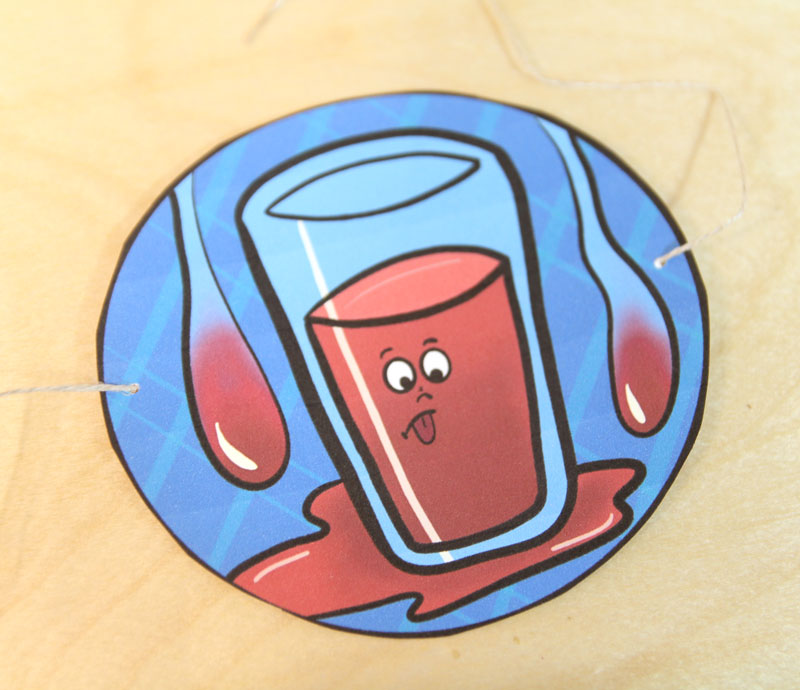 5. String the rest of your plagues, adjust the placement as needed, and hang it when you're happy with the spacing!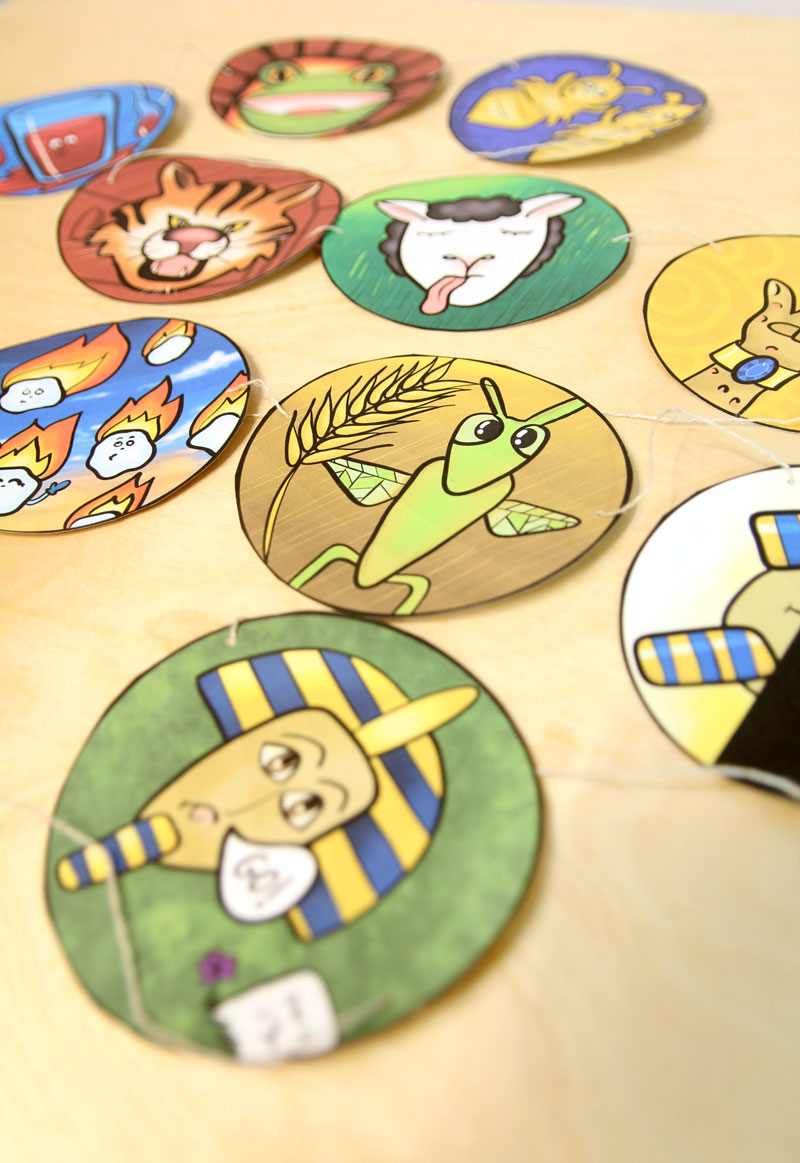 Your ten plagues banner is complete! What will you be making with this printable? Comment below!