The birthday of the trees is just about here and so is this fun Tu BeShvat coloring page! I tried something different this time – instead of doing one for adults like I did with my Chanukah coloring page, I made one that ANYONE can color. Disclosure: this post contains affiliate links.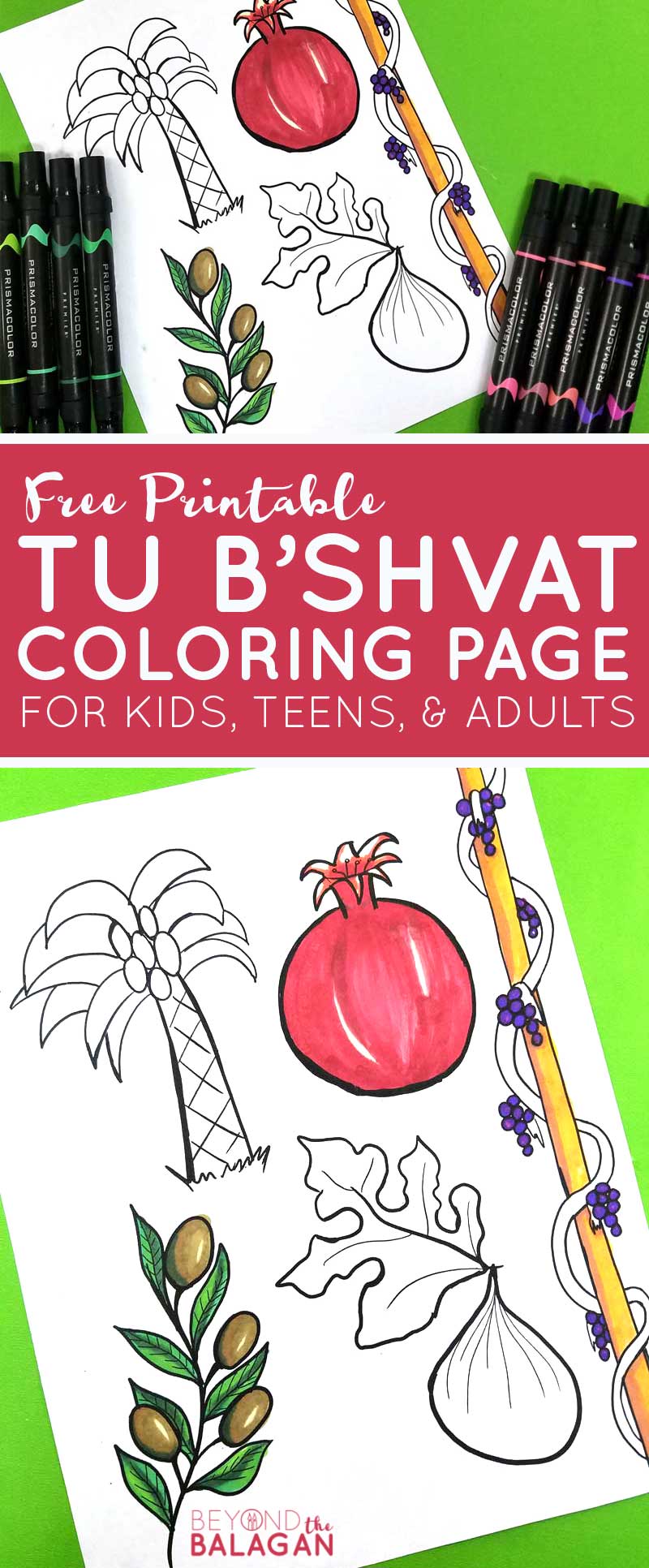 Yep, I mean anyone. The drawing is mature enough that it invites grown-ups to add shading and detail.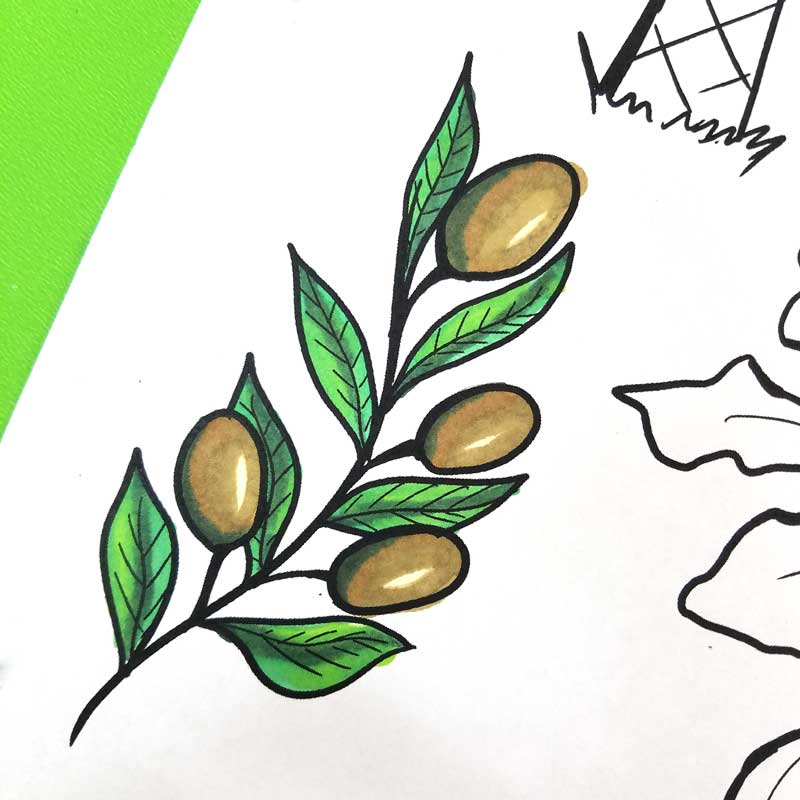 But the outline is simple enough for kids to practice coloring in the lines. Most of the spaces are large enough even for preschoolers. Only the grapes are too small for that, but you can introduce a collage element for really young kids and have them place small dot stickers on the grapes.
And of course, it's suitable for your tweens and teens too.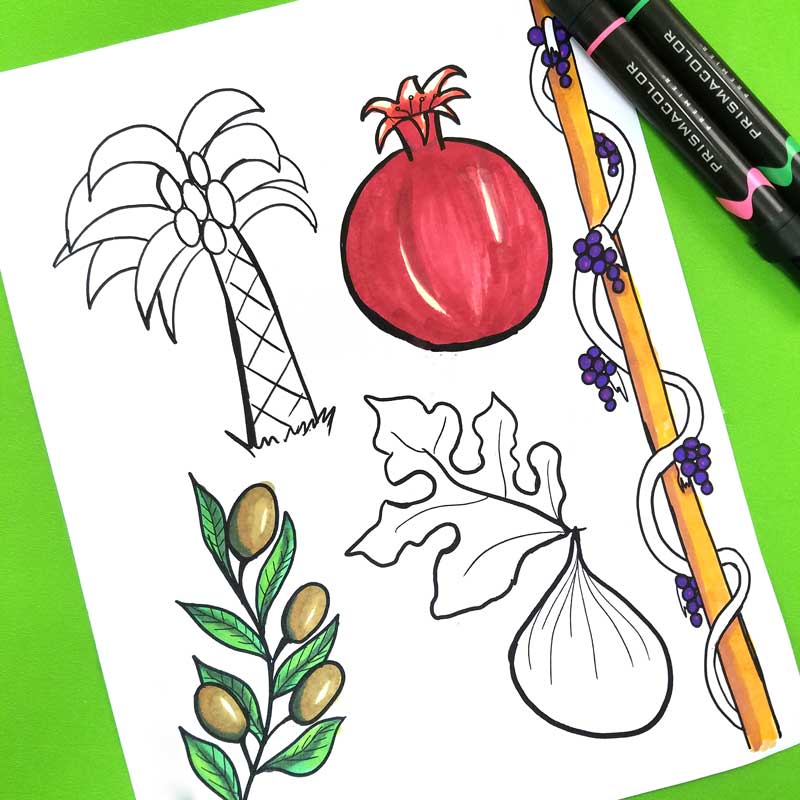 Tu B'shvat is a fun holiday – I mean, what can be better than celebrating the beautiful trees that Hashem gave us?
This Tu BeShvat coloring page for adults and kids celebrates more than that. It features the 5 fruit that are included in the Shivat Haminim that the land of Israel is blessed with: a grapevine, a fig, a pomegranate, an olive branch, and a date palm.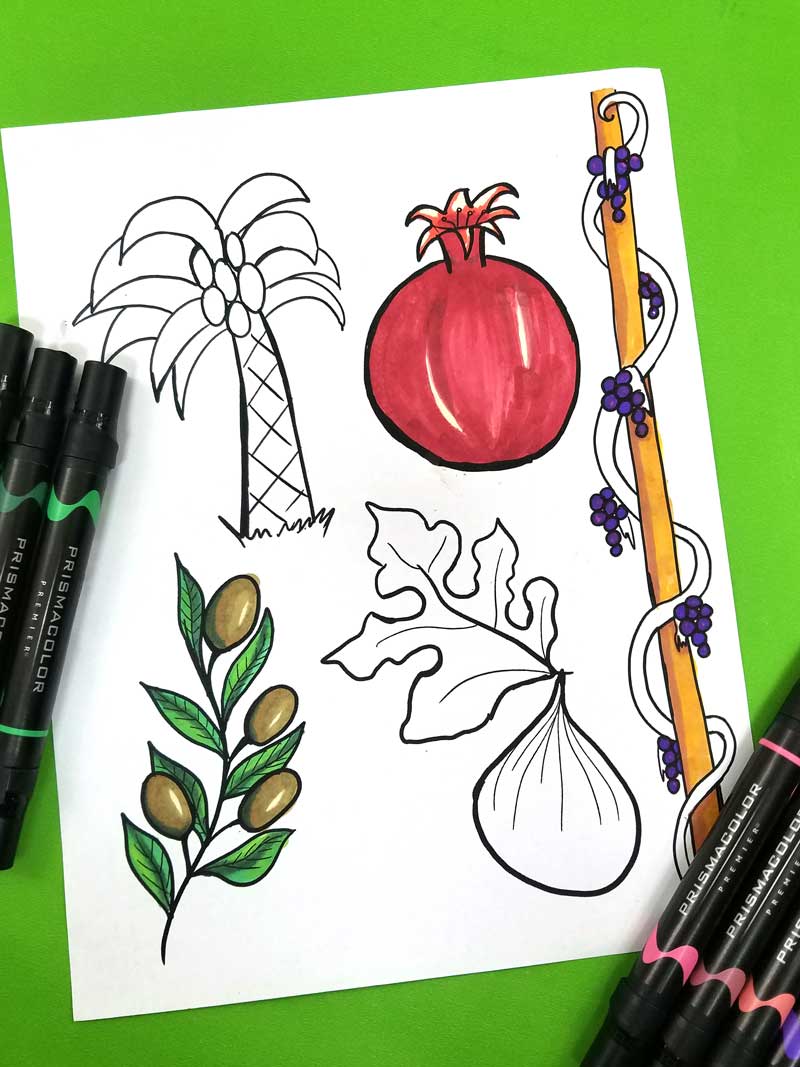 To color this beautiful Tu BeShvat coloring page I used one of my favorite tools for this type of project, where detail is needed – Prismacolor double-ended markers. I should have used more of the fine point but I used the brush tip for the most part – I like the smooth blend it gives me.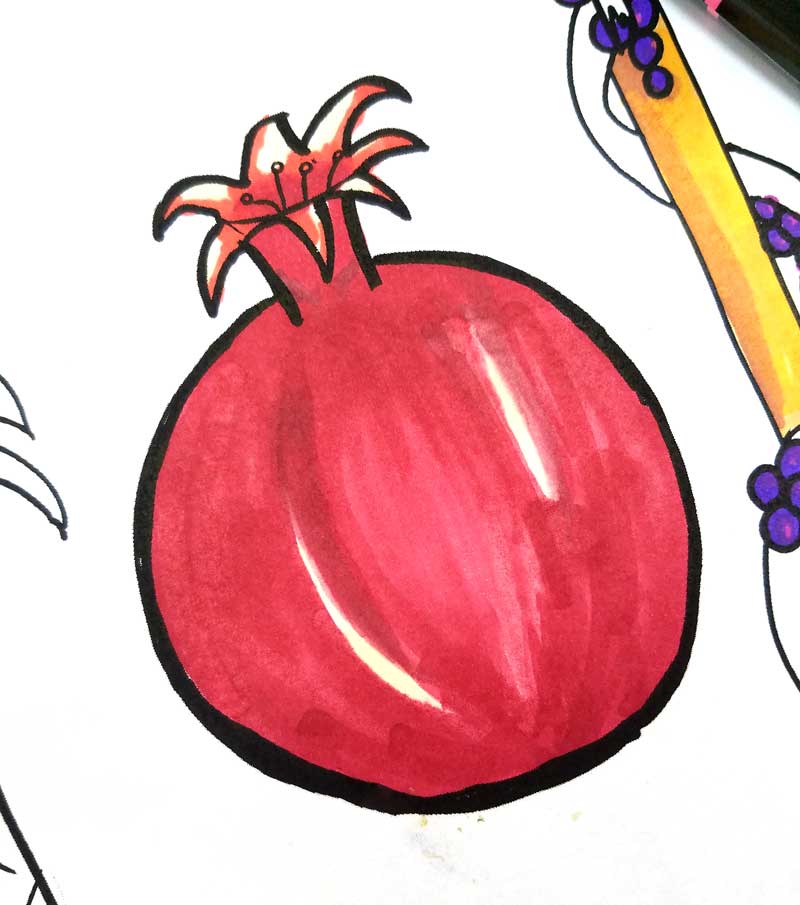 When I finish this, it's evergreen enough to hang with my pomegranate DIY sukkah decorations that hang in my home all year round too.
The details were hand-drawn, but, unlike my typical pages, I did NOT vectorize these – I wanted to keep these as natural looking as possible.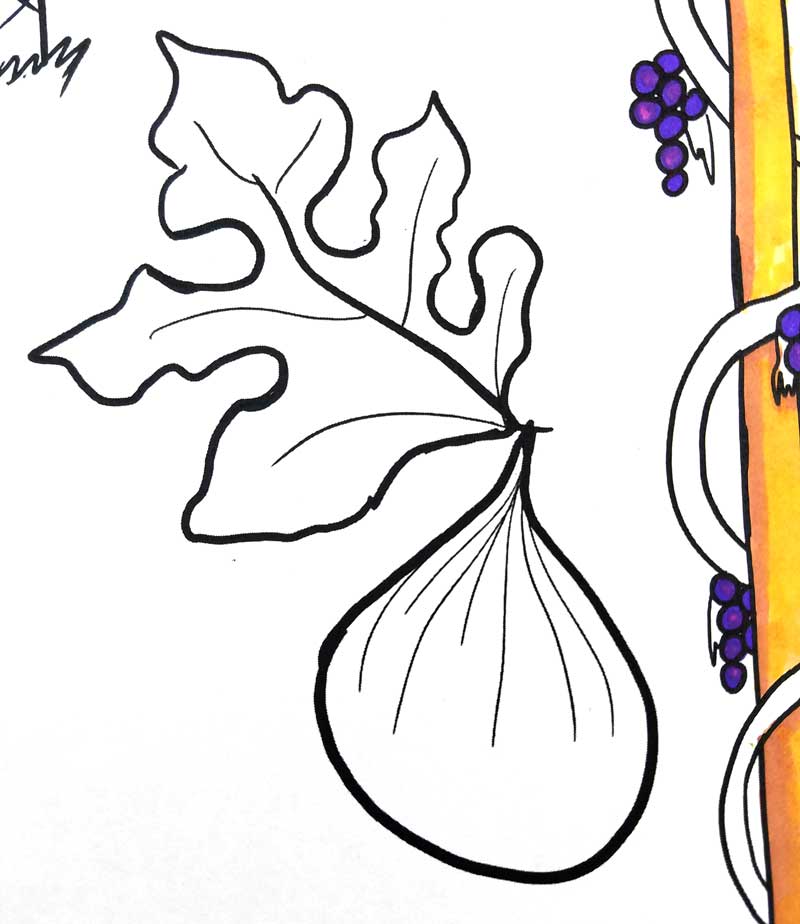 I'm embracing the imperfections in this coloring page and enjoying the fact that it won't take me forever to complete – because I don't have forever to do it…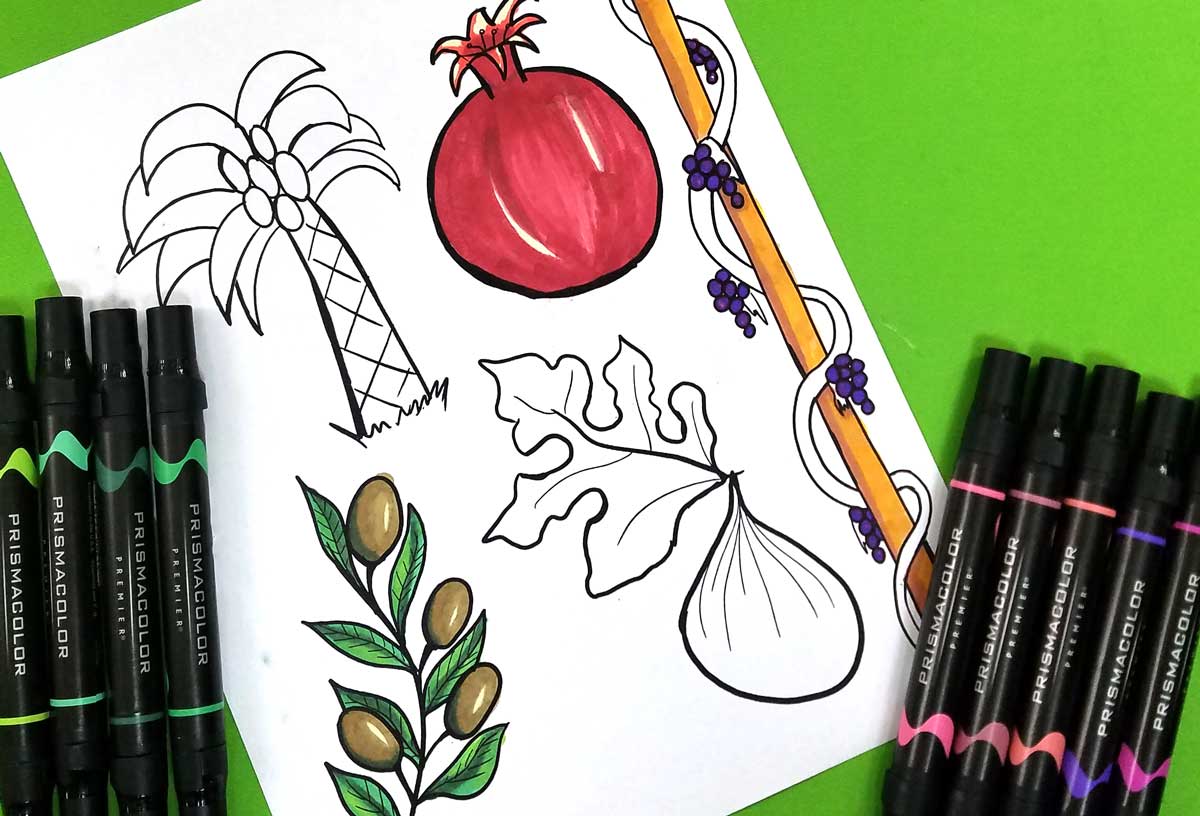 I hope you enjoy!
Download your Tu BeShvat coloring page below:
Who will be coloring this Tu BeShvat coloring page – you or the little ones? Comment below!