Enough of you enjoyed my color-in Sukkah poster that I decided to create a new free printable Chanukah coloring page for adults! Because, you know, mom deserves a break too… Disclosure: this post contains affiliate links.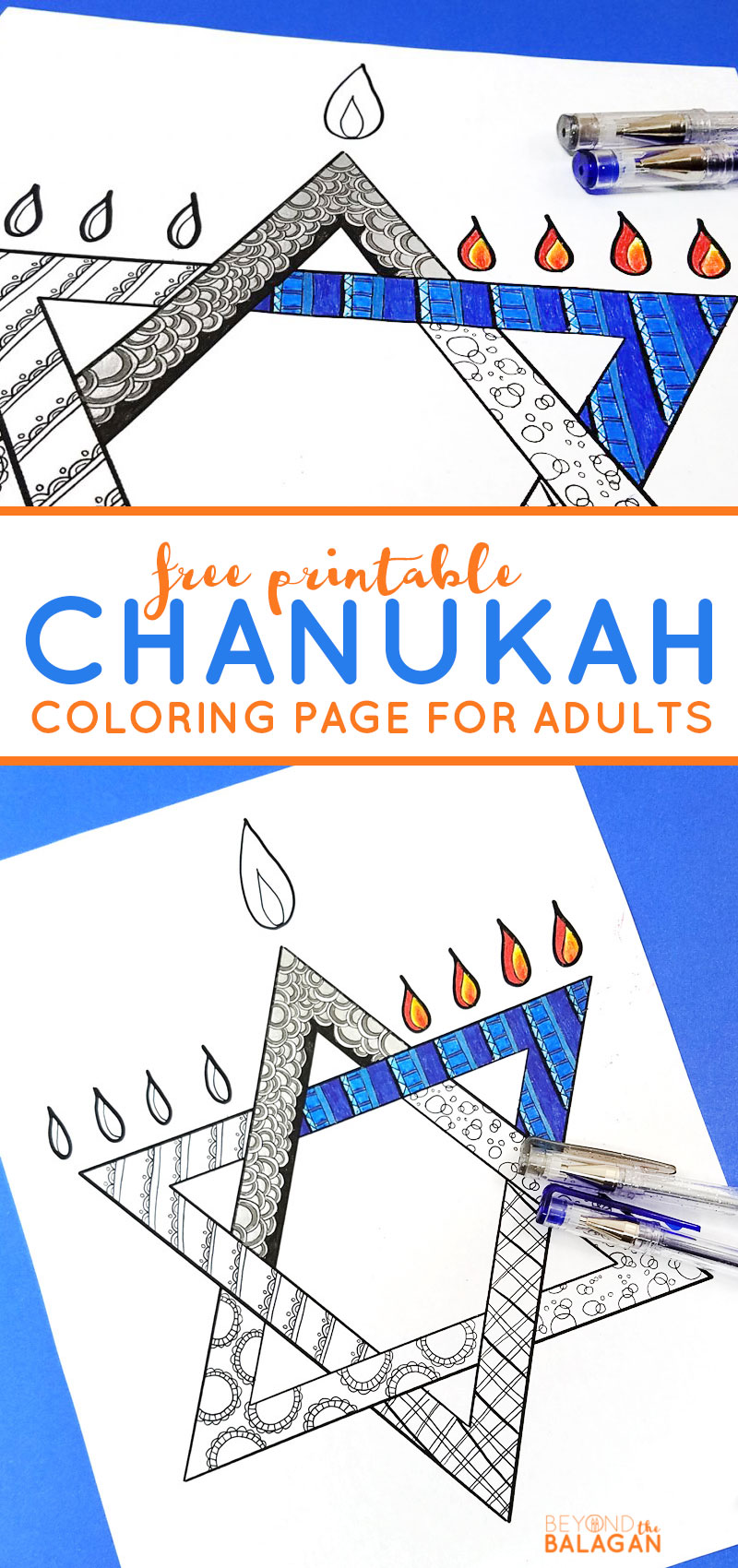 Chanukah can be hectic if you're the one throwing the parties, if you like to set up pretty dinners, or if your kids have extended vacations. But for many of us, it's easy to forget it's Chanukah most days, while we really have much to celebrate.
So why not grab this free printable Chanukah coloring page for adults, some gel pens, colored pencils, or markers, and unwind a little?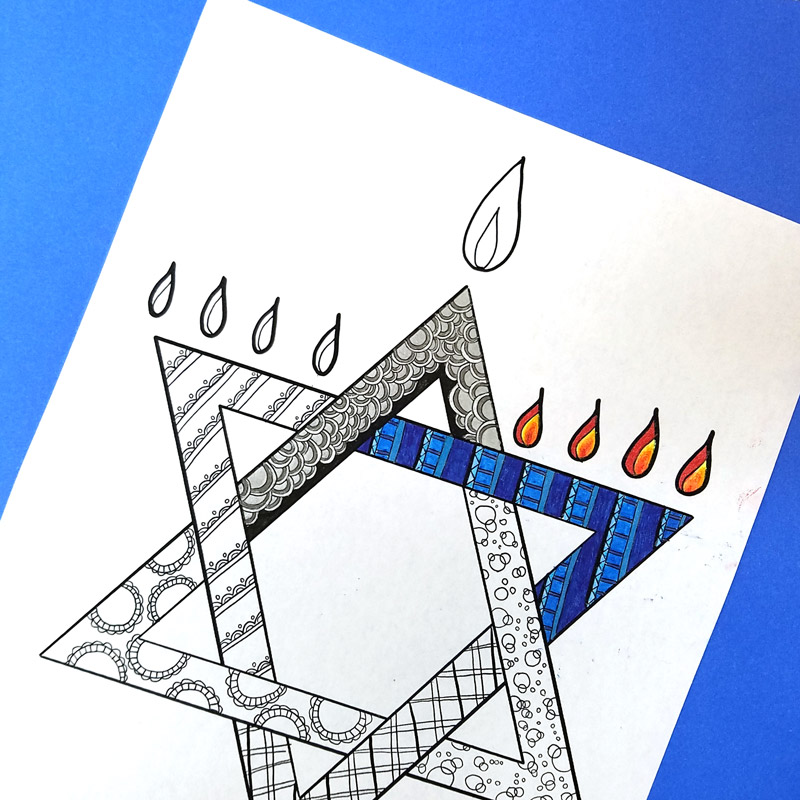 This coloring page is designed with grown-ups in mind but it's perfect for teens too. When you're done, you can frame it and hang it near your menorah, or even gift it.
I colored mine using gel pens. I love how easy it is to get the shine and sparkle of the "festival of lights" with them (and of course there's a bit of nostalgia involved in coloring with them too…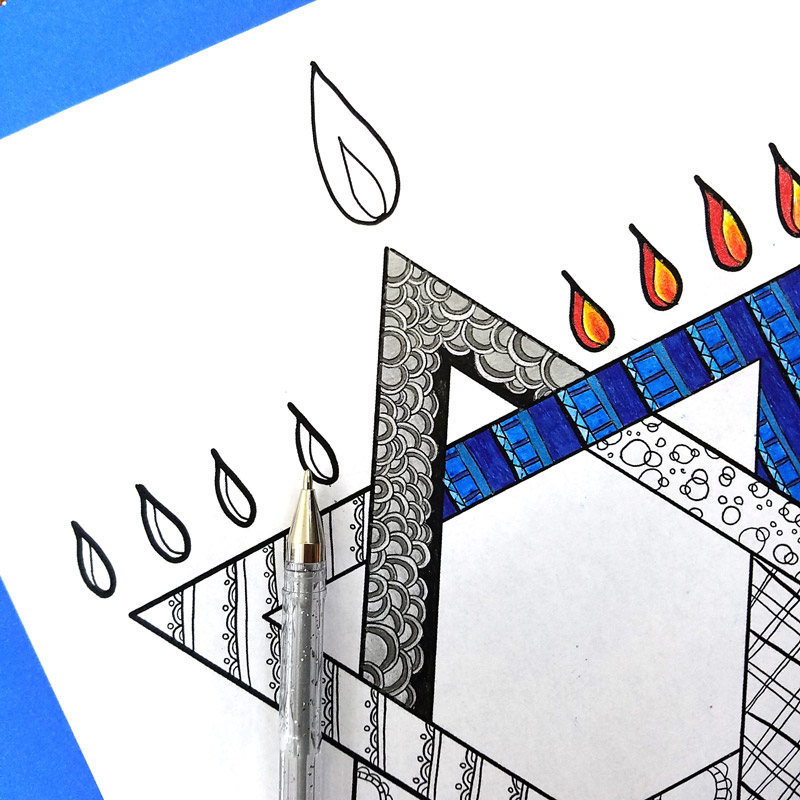 I won't deny that the "blue and silver metallic" vibe that we tend to give Chanukah is influenced just a bit by commercialization, but I still love how it feels. A gentle and soft shimmer is classy and not in the least like that tinsel look, and complimenting it with deep navies gives you plenty of class.

Download your free printable Chanukah coloring page for adults below!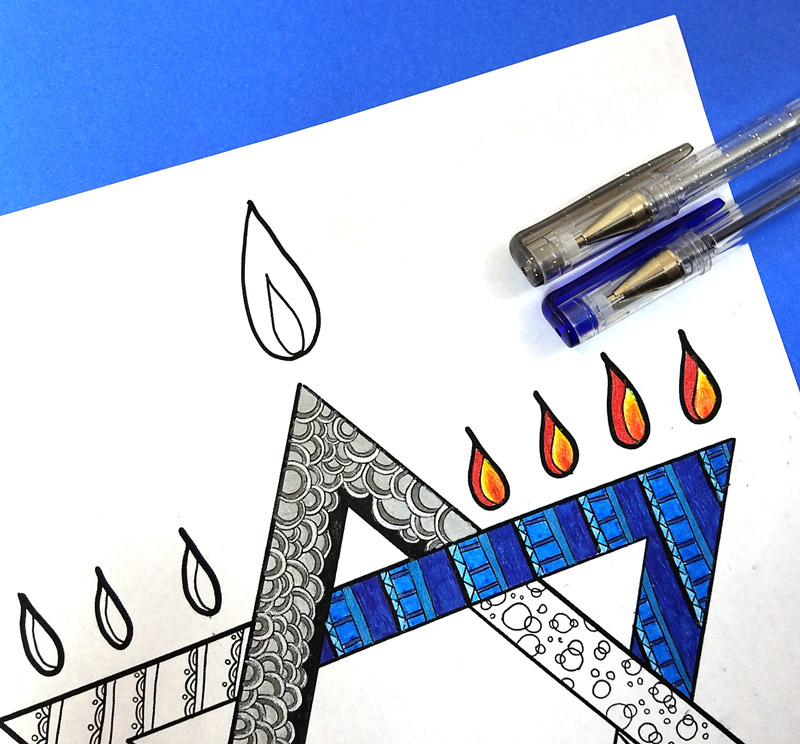 Just enter your email address into the form below and then check your inbox. You'll be subscribed for updates from Beyond the Balagan, including new posts. You can unsubscribe at any time. If you don't see your printable in your inbox, it may have ended up in your spam emails.
More Chanukah Coloring Pages for Adults:
Want more? Check out this super cool bundle, which features five beautiful, hand-drawn pages for you to color. The themes are diverse – from donuts, to a street scene, and an elaborate menorah – and it's a bundle the whole family can enjoy! Print out a few copies and put them out at your Chanukah party for a super cheap and fun activity for all ages.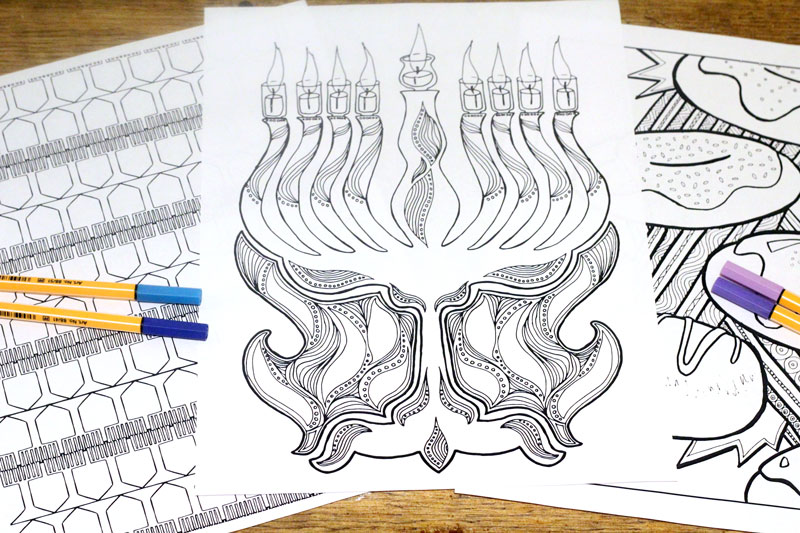 I hope you enjoy your free printable Chanukah coloring page for adults! Comment below: how does your family celebrate Chanukah?