If you're looking for some beautiful Rosh Hashanah cards on a budget, these free printable greeting cards are simple, and spot on! If you're knee-deep in prepping for Rosh Hashanah, you can find my breakdown of the best hot water urn for Shabbat here. Disclosure: this post contains commissioned links.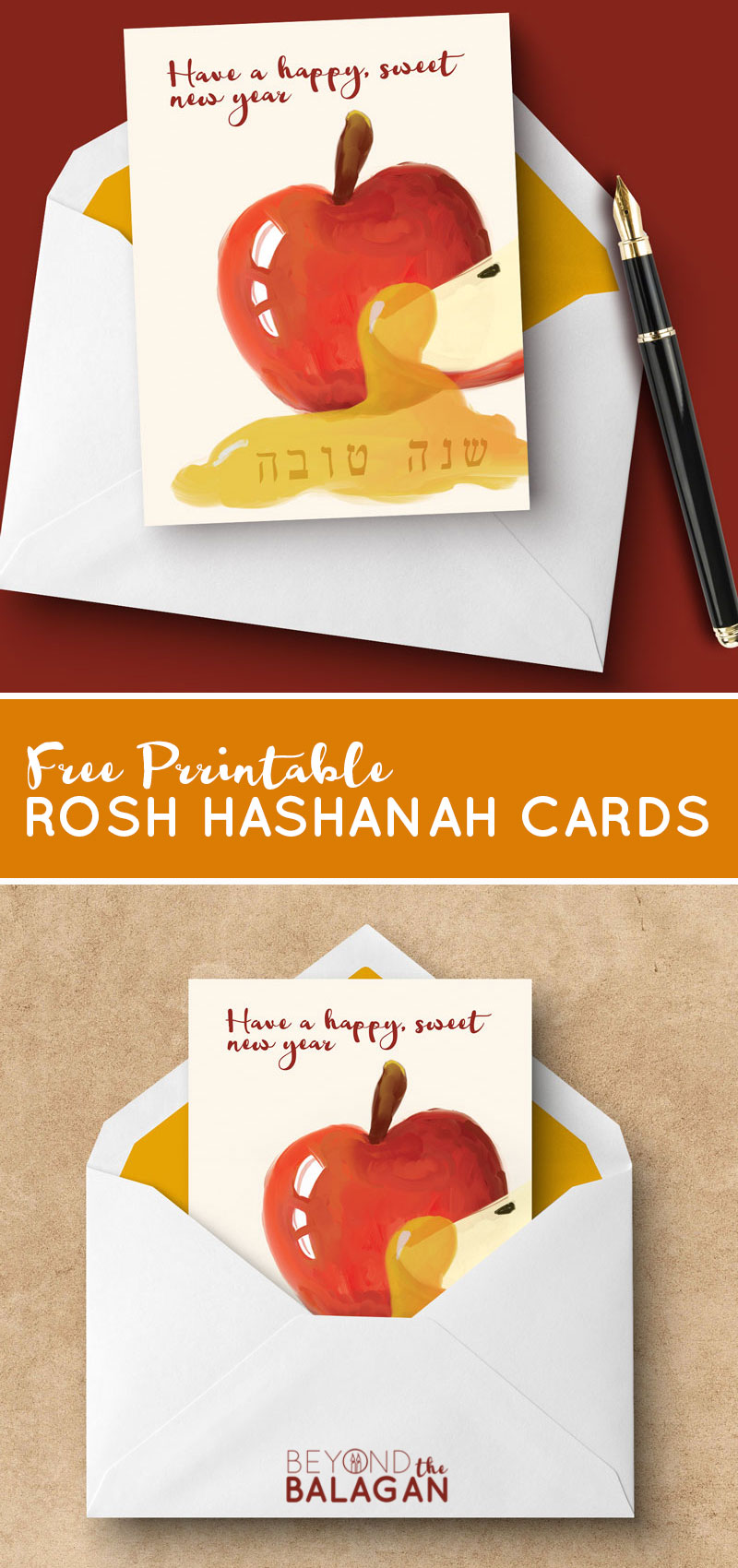 Whether you keep with the tradition of touching base with all friends, relatives, and acquaintances before Rosh Hashanah by sending out greeting cards, this free printable Rosh Hashanah card is perfect for you!
Or, if you're just looking for a couple of cards to go with your hostess gifts for the people you're eating your meals with, these are a great way to add a personal touch.
Print these Rosh Hashanah cards on card stock, in full color. If you have borderless printing, you can choose to print actual size. If you don't, you may want to "fit to page" so that the cropping remains the same.
Each page has two cards on it, with a cream-colored background. There is a faint white line going horizontally – cut along that line. Fold along the vertical line to make a bifold card.
If you want a totally professionally finished card, you can cut it out with a guillotine cutter. Score it using a scoring tool and a ruler and then fold.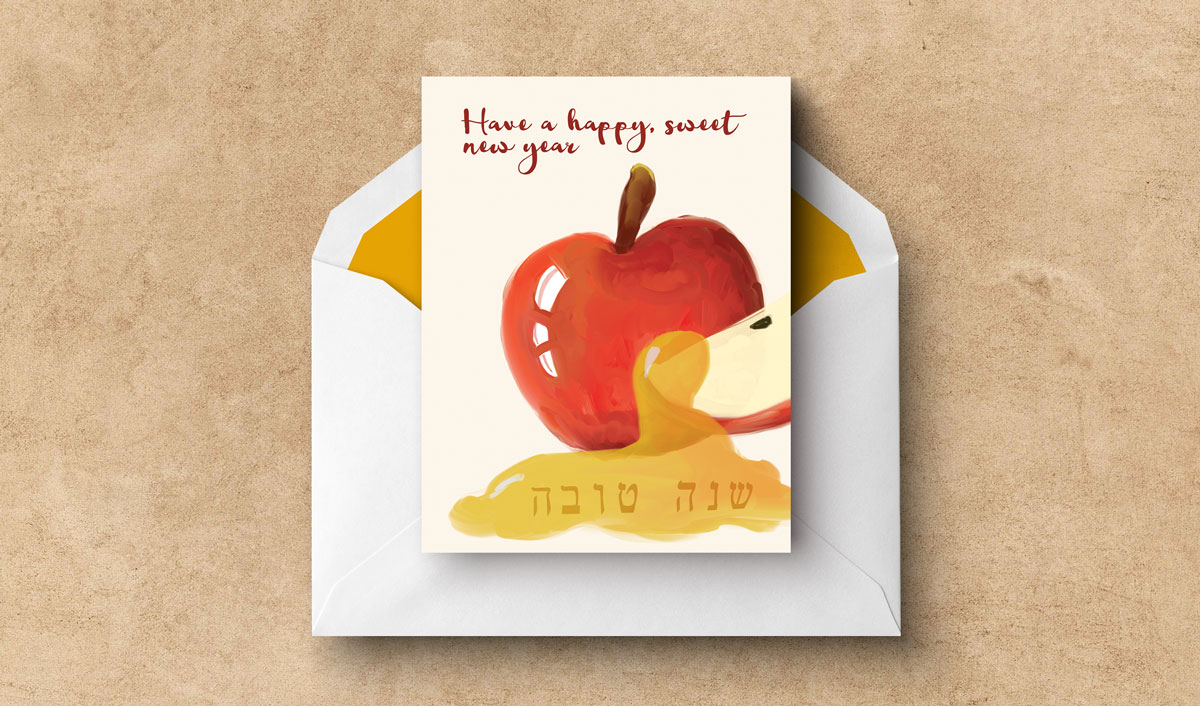 If you'd like, you can use these as postcards as well. Just cut out the front of the card, and use the back as you would a postcard.
The artwork was created digitally by me for our Tishrei bundle. If you haven't yet, check it out – you've got menu planners, coloring pages for kids and adults, placecards (including a set that matches these cards!) and more for all the Tishrei holidays – from Rosh Hashanah through Simchat Torah!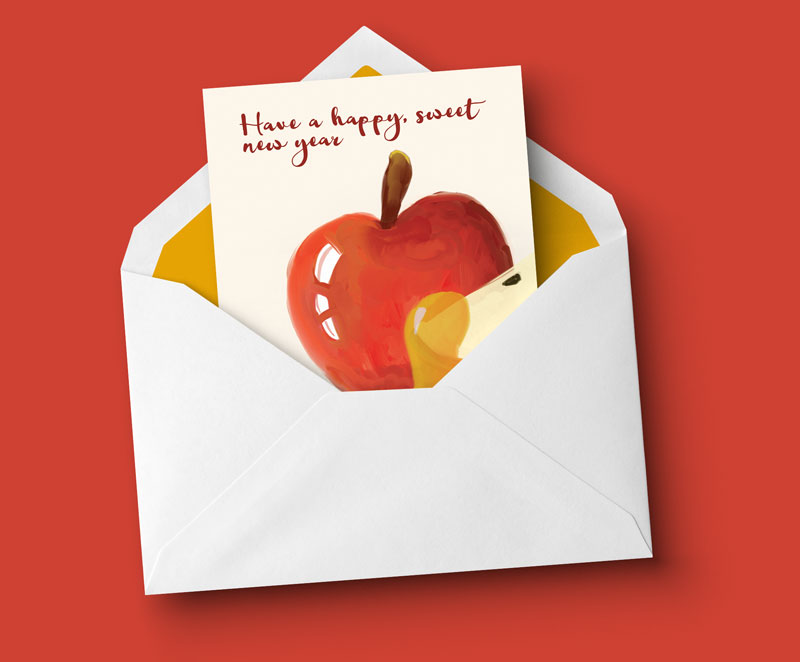 I decided to reuse the artwork to create a cool bonus printable that we're offering for free!
Download your free printable Rosh Hashanah cards here
To get it for free, just enter $0 in the price field! You are welcome to tip, but it's totally optional – we offer it as a freebie because we want everyone to be able to use it, even if you don't have wiggle room in your budget.
Once you download it, you can use it for personal use as many times as you want! You can also use it for your class if you are a teacher, or for anyone you're personally sending cards to. You may not sell it in any way or profit from it. If you have any questions pertaining to how you may use these Rosh Hashanah cards, or if you want commercial use, just email us at jewish@momsandcrafters.com
Want more gorgeous, unique Rosh Hashanah cards?
It's been a few years since I created this card, so I decided it's time to make something new!
You can find more Rosh Hashanah cards in my Etsy shop here.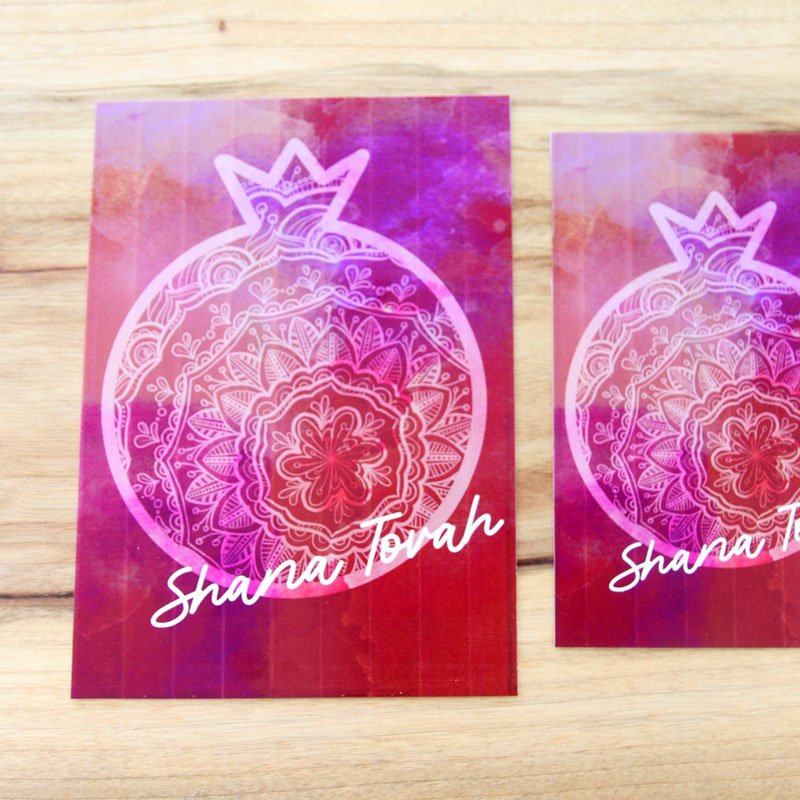 I created two sets of cards – available as single printable cards or as a bundle of three.
First, I created graphic pomegranate cards.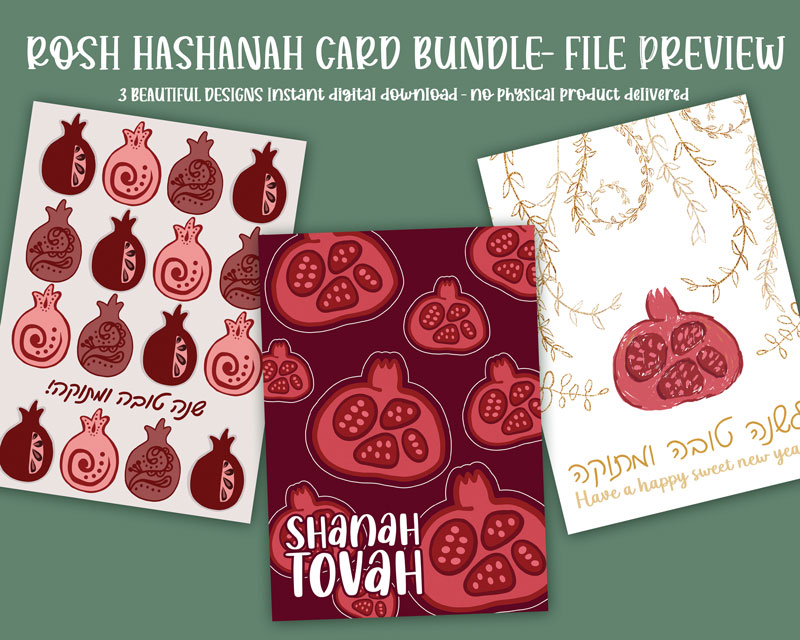 These cards come in both Hebrew and English versions and 4×6 AND 5×7 sizes. You can choose to print them flat or as a bifold.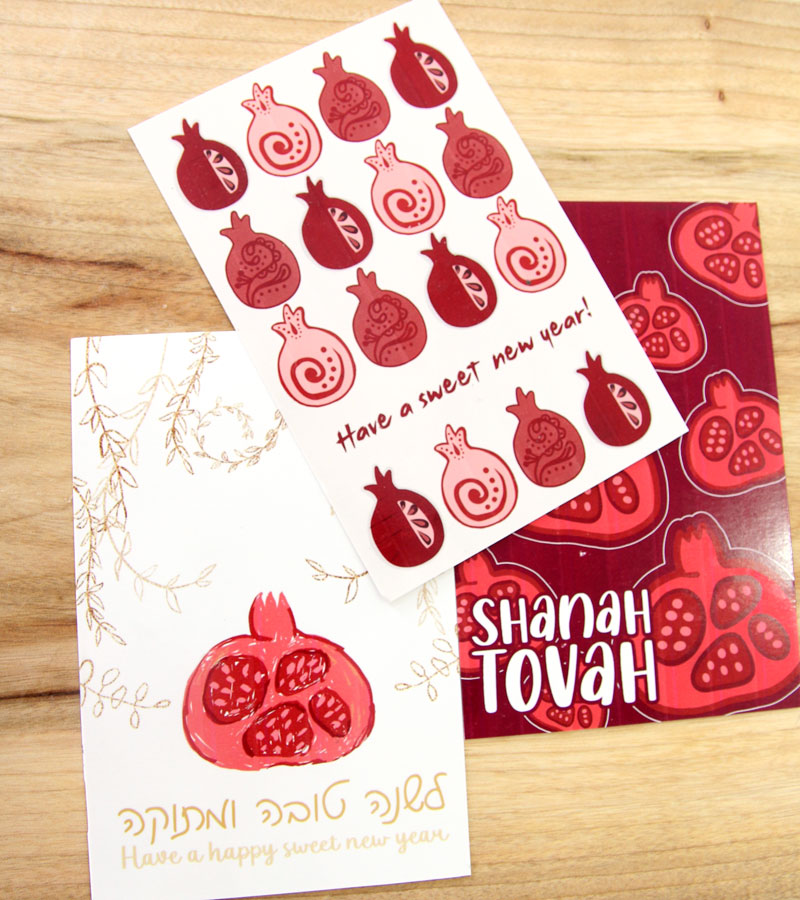 The second is an "art card" set.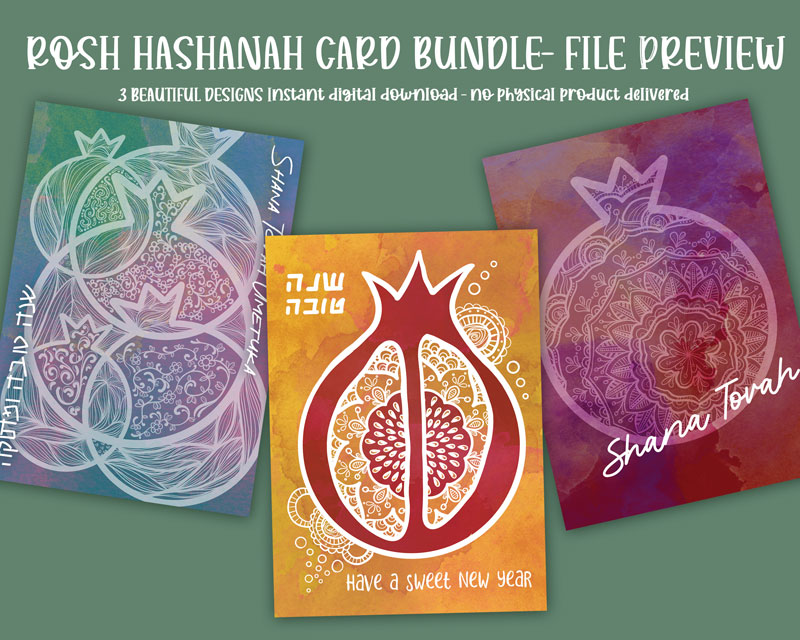 These gorgeous artistic "doodle" pomegranates were illustrated by me and then layered digitally with watercolor textured for a more upscale, "artsy" card set that's so incredibly unique.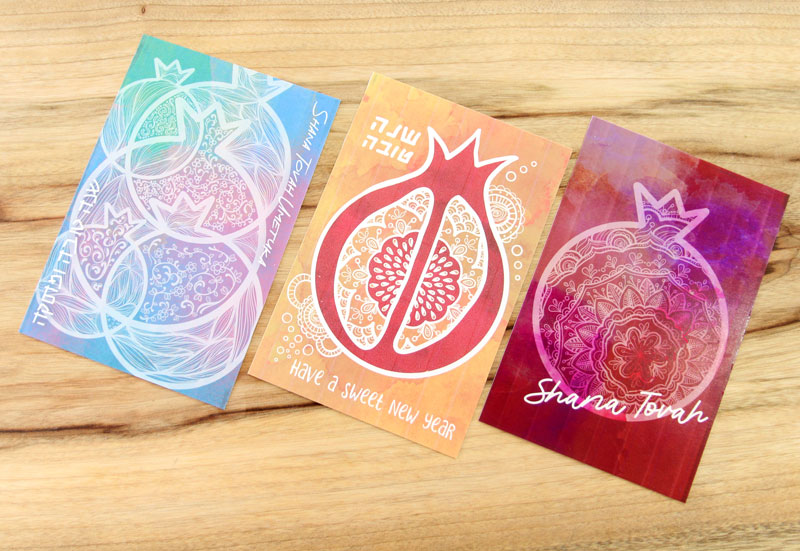 I hope you enjoyed these free printable Rosh Hashanah greeting cards! Don't forget to check out our huge Tishrei bundle for more!