Download and print this adorable Shavuot coloring page for free – featuring a beautiful Sefer Torah complete with an elaborate Torah crown! It's perfect for adults to color, or give this to your kids while you make a pretty silk flower centerpiece instead. Disclosure: this post contains commissioned links.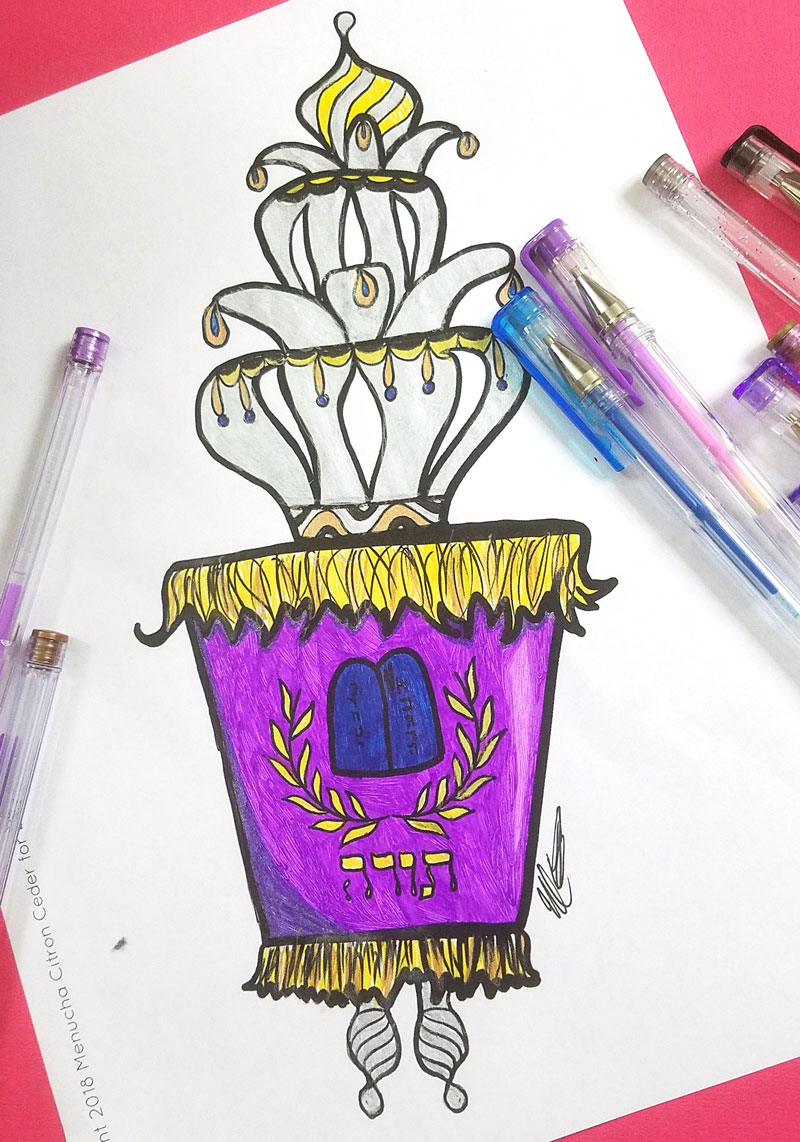 There's nothing like taking a break after a busy night prepping for the chag and this Shavuot coloring page is the perfect way to do it!
Or, use it as a tool to catch a coffee break by handing it to your kiddos to color.
Whether you are using this for yourself or your kids, doing fun things like this can add a bit of spice and joy to your holidays. It might seem superfluous (I'm busy cooking anyway, it's not like they can color it ON yom tov!) but in reality, anything enjoyable done in relation to the chag creates a memorable experience.
Download your free printable Shavuot coloring page for adults and big kids!
How I colored this Shavuot coloring page: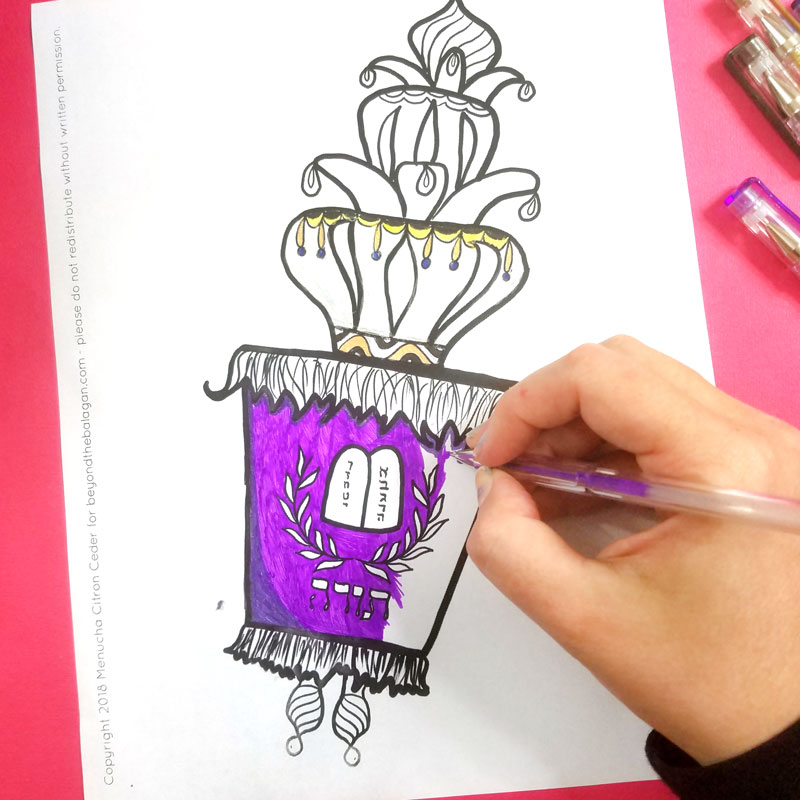 I used good old gel pens to color this! Yep, I'm talking about a cheap, basic set – nothing fancy!!
I like using gel pens for coloring pages that can use a little sparkle. It takes lots of patience to get a real smooth finish when coloring with gel pens (you need to use short strokes in even rows – I don't have that kind of patience – so my results weren't perfect.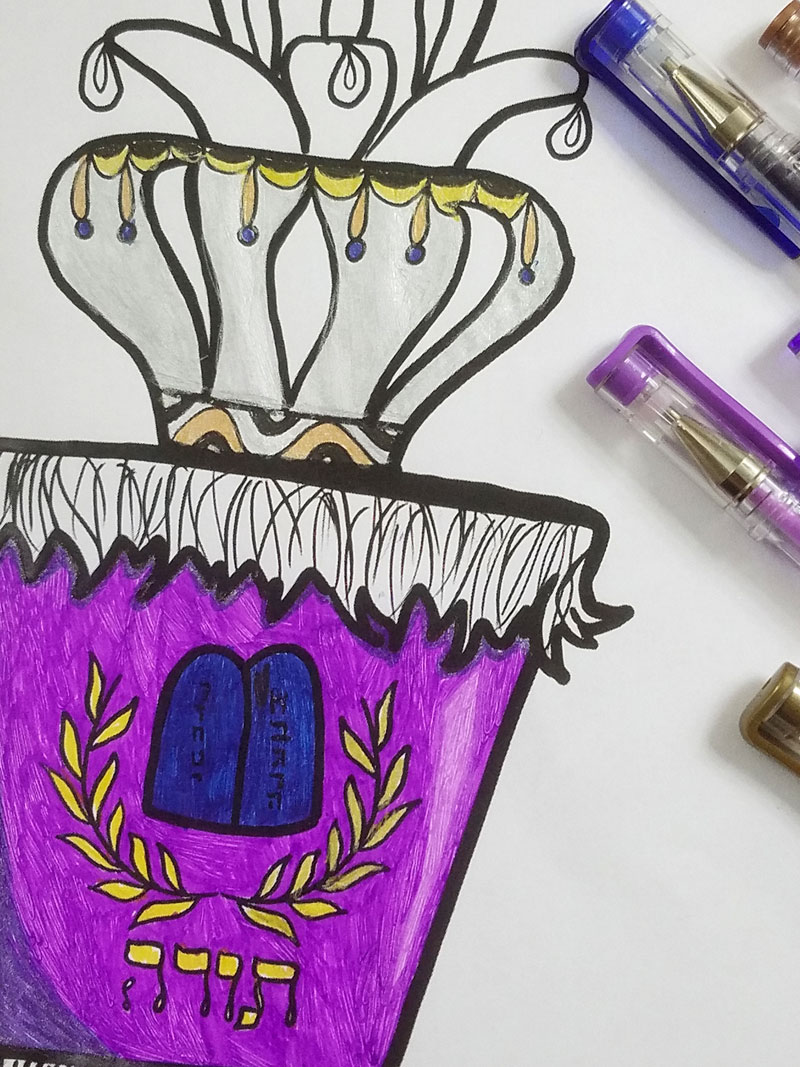 If you want a more professional result, you can go at this with alcohol markers and use metallic paint markers for the metal bits. Or, if you're really pro, try getting a metallic sheen using clever shading with soft core colored pencils.
Who will be coloring this Shavuot coloring page? Your or the kids? What's your favorite way to make the holidays special? Comment below!

If you loved this Shavuot coloring page, check out our other Jewish coloring pages for adults here!
If you're looking for cool things for the kids to color, we've got Jewish coloring pages for kids too!
Some of our favorites are: