Although this is one of our shorter holidays, a three-day Shavuot menu planner is a great way to keep organized. I cannot wait to add some great recipes to my menu plan, like this delicious side dish, my sesame snap peas. Disclosure: this post contains commissioned links and images.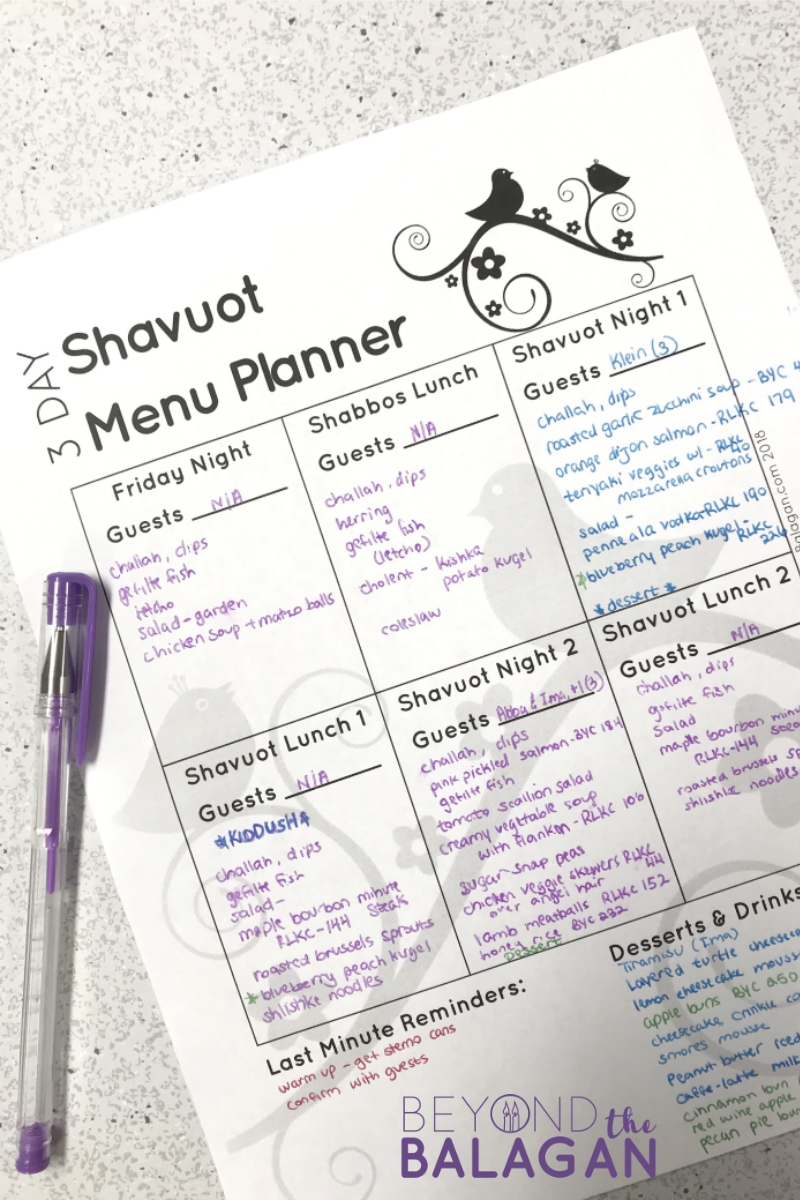 This year, Shavuos falls out immediately following Shabbos, making it a three-day holiday. Six large meals in only three days is a lot to deal with, and a lot to organize. The most efficient way to keep it calm is to plan ahead.
Scroll to the end of this post for the free download.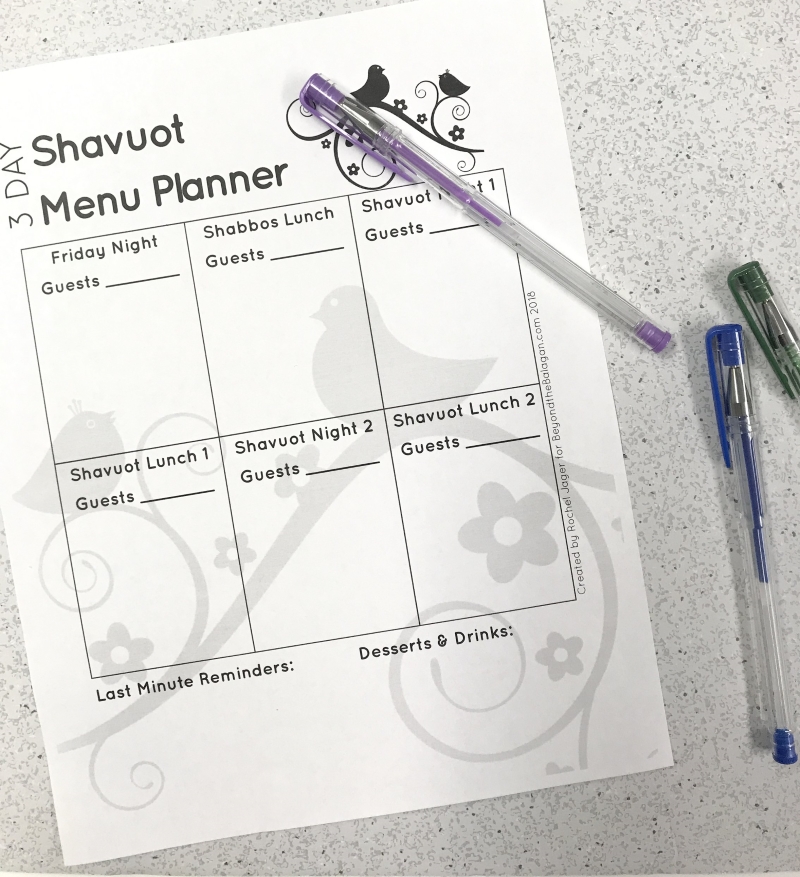 This free printable three-day Shavuot menu planner has it all. A space to write down your menu, of course, plus your guest list and a space for last minute reminders, like preparing salad dressing. I've even included a separate section for desserts and drinks, since so many people opt to make a separate Shavuos kiddush before the day meal.
I left a lot of clean, blank space for the menu options, instead of limiting you to one line each for appetizers, entrees, sides etc. This way, you can choose exactly how much space you need for each course.
Whether you'll be serving dairy or meat, this printable is the perfect thing to see it all at a glance. It's all on one, easy-to-read page so you can see what's next any time.
You'll notice that I color-coded my menu. This is not something I normally do, but because I am serving both dairy and meat meals, I wanted my menu to be very clear, even if someone else helping me serve is the one reading it. In addition, next to every dish that I will be making from a cookbook, I wrote both the cookbook name (initials) and the page number. This makes it easier to go back and check a recipe without flipping through all my cookbooks every time.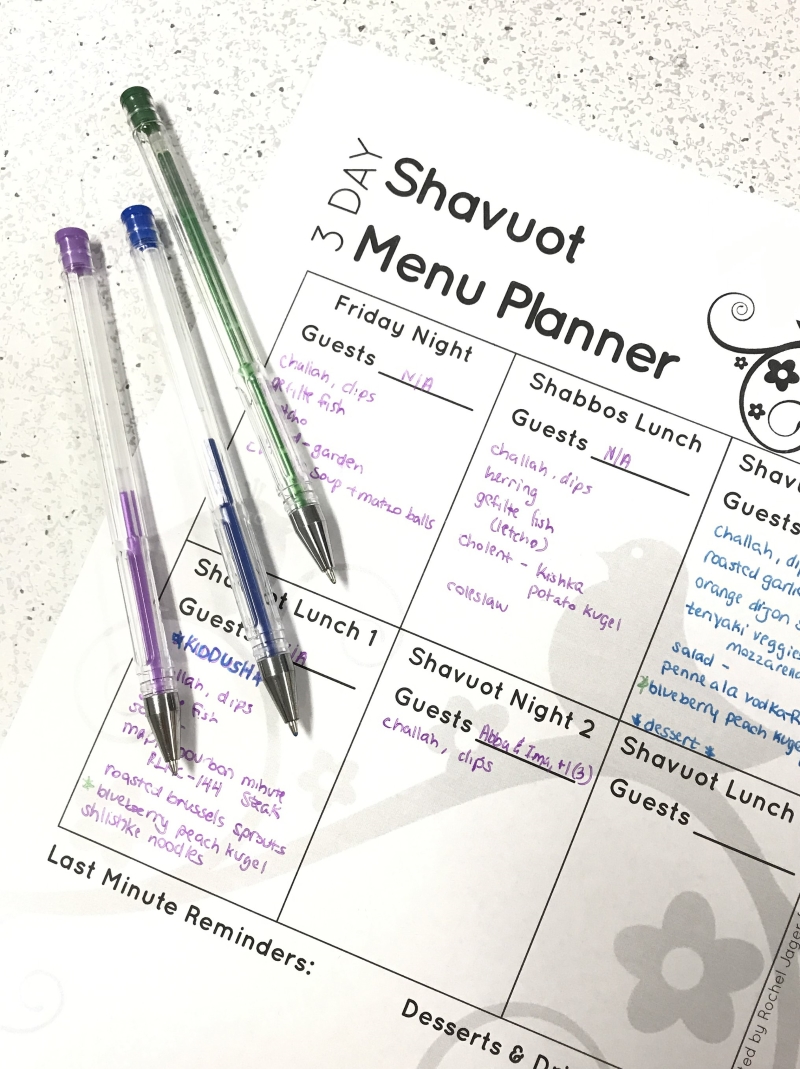 Download your free printable Three-Day Shavuot Menu Planner
To download it for free, just enter $0 into the price field.
What kinds of recipes will you be including in this Three-Day Shavuot Menu Planner? Do you generally serve meat or dairy on Shavuot? Let us know in the comments below!