Deciding what snacks to send my children to school with has always been one of the more difficult parts of my mornings. There are so many variants involved, including healthy snacks, allergies, extra snacks for the bus, and not going overboard with spending. Disclosure: this post contains affiliate links.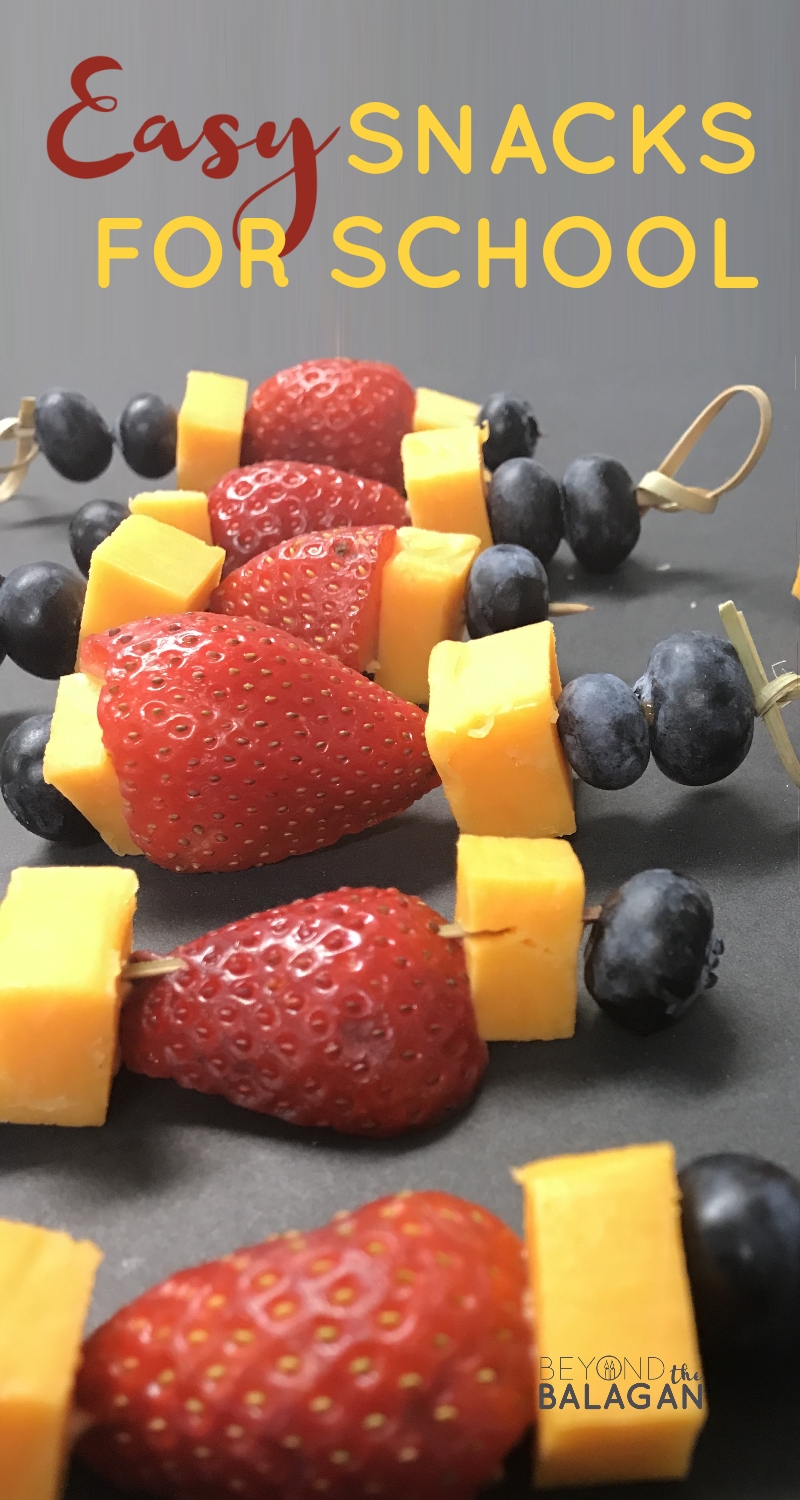 My daughter's school requires the morning snack to be a healthy one. I would prefer that both snacks for the day are to the healthier side, and at the same time, I don't want her to feel different than her peers. My son doesn't have any requirements for snacks, except for them to be nut-free, in deference to the allergic children in his classroom. He varies between telling me he needs no snacks for the day, to needing ALL THE SNACKS. Boys.
My kids' snacks differ throughout the year. Depending on my needs, I will sometimes opt to buy everything possible, including pre-sliced apples, for the convenience. This will happen around yom tov time, or any other time of the year that I know will be just too busy.
The best way to have snacks for school ready to go on busy mornings is prepping them in advance. For some, this will be the night before. The ideal is Sunday for the whole week.
Once all the snacks are ready, I like to prepare mine in bins, one for in the fridge, and one for out of the fridge. If I'm having a super-organized day, I'll put the non-perishable snacks in their knapsacks the night before.
If your kids are old enough, let them have a say on what their snacks for school will be- there is more of a chance they will actually it that way. They can also be involved in preparing their snacks, each according to his or her age level.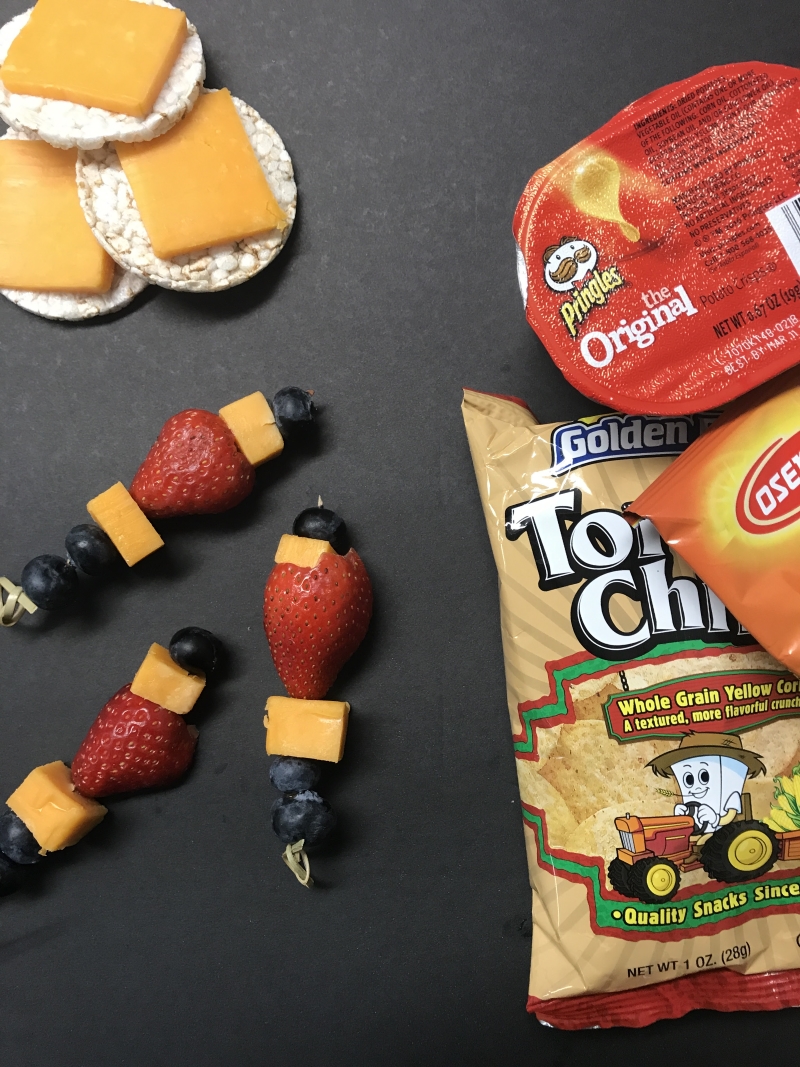 Homemade Snacks for School
Crackers with guacamole- this is pretty much self explanatory. Guac and crackers or hummus and crackers can be bought together in the store, but I find the price to be exorbitant, even if it is more convenient. I love dual containers to keep two items together without actually touching each other and potentially making a mess!
Apple chips– while these can easily be bought in any grocery, I found them so easy to make! These apple chips are easy, delicious and did I mention easy?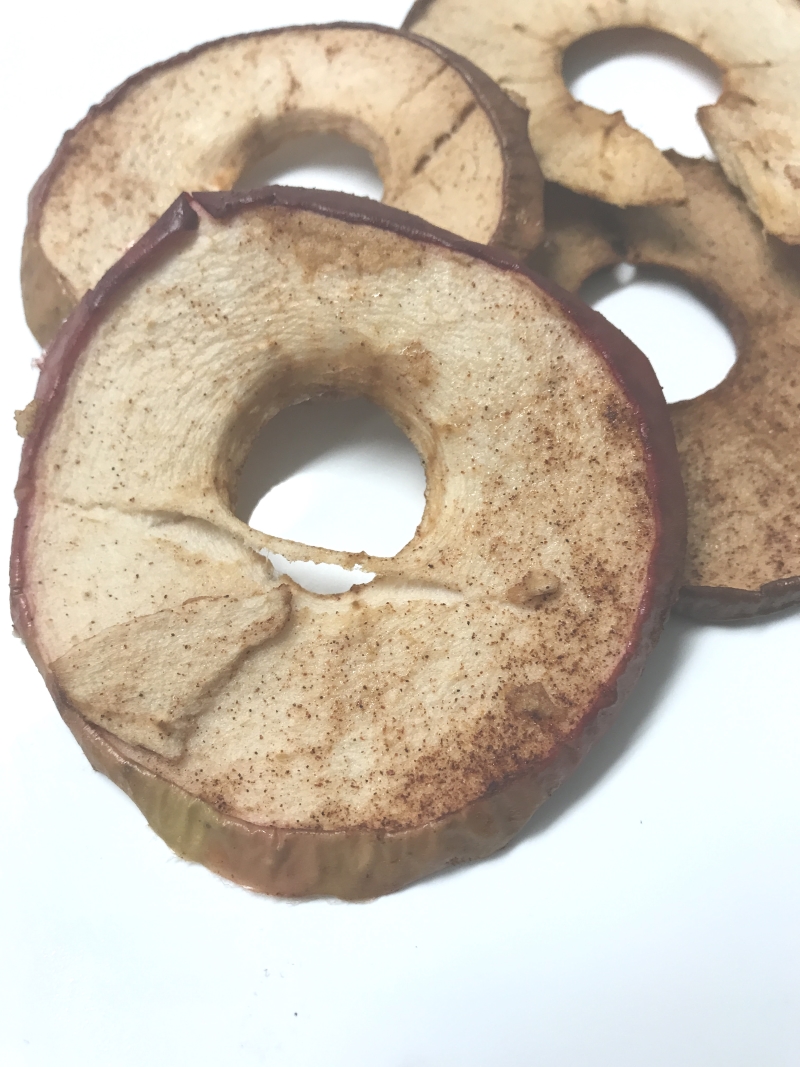 Granola bars– the store bought bars are not even close to healthy. That being said, this recipe isn't particularly healthy either. But, you do know exactly what's going into it, and the recipe is easy enough to alter with things you know your kids will like, and you can sneak some healthier stuff in, like flax seeds.
Veggie "platter"– make a small platter of assorted vegetables you know your kids like. Vegetables like sliced peppers, broccoli, celery, cucumbers, or halved cherry tomatoes. Put a little dressing in a dressing cup in the center. I like to mix equal parts mayonnaise and ketchup for an effortless veggie dip all the kids love.
Hardboiled eggs. I love this one because it's easy, healthy and something my kids will always go for. I like to make a dozen eggs in my Instant Pot on Sunday morning and it lasts all week.
Mocha muffins. This recipe in Something Sweet by Miriam Pascal is awesome! It takes just minutes to prep because there is no mixer involved! They are also on the healthy side, with whole wheat flour and some other good ingredients.
Fruit leather. To avoid all the sugar in store-bought fruit leather, make your own! I love this simple recipe from kosher.com.
Fruit cheese kebabs. This one is fun! Thread small wooden skewers with alternating fruits and cheese and let the kids enjoy their healthy, colorful snack! I like to use a brick of cheddar or mozzarella cut into bite sized pieces. For the fruit, you can use apples, halved grapes, blueberries, strawberries or any sort of melon. (Rub the exposed apple slices with a bit of lemon juice to prevent browning.) Skip the cheese and just do colorful fruit if that's easier!
Muddy buddies. Who doesn't love muddy buddies? They're so easy to make and they last very well in the freezer if you only want to send them as a snack on special occasions. Find the recipe here.

No Brainer Snacks for School
This list is just some general guidance for snacks you can easily buy in the store. My only goal in writing what may seem like an obvious list is to maybe spark an idea or two you haven't thought of.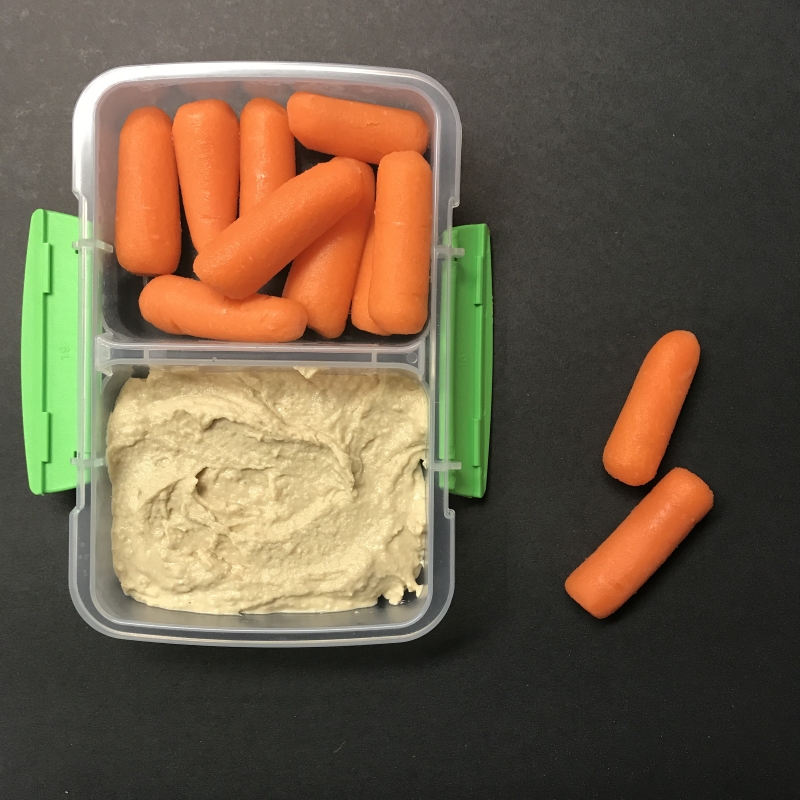 Healthy:
American cheese slices on rice cakes
applesauce cups (or fruit cups)
fruity yogurt (add in some chocolate chips to make it special!)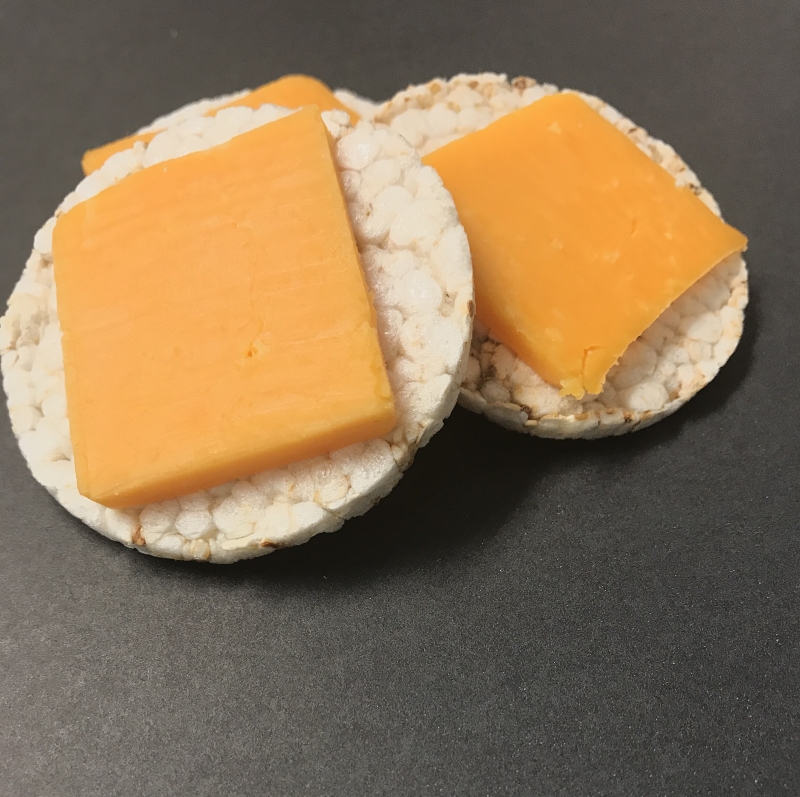 Not So Healthy:
snack bags – I like to buy large family-sized bags and split them into individual baggies.

Popcorn
Pretzels
Bissli
Potato Chips (all flavors)
Pringles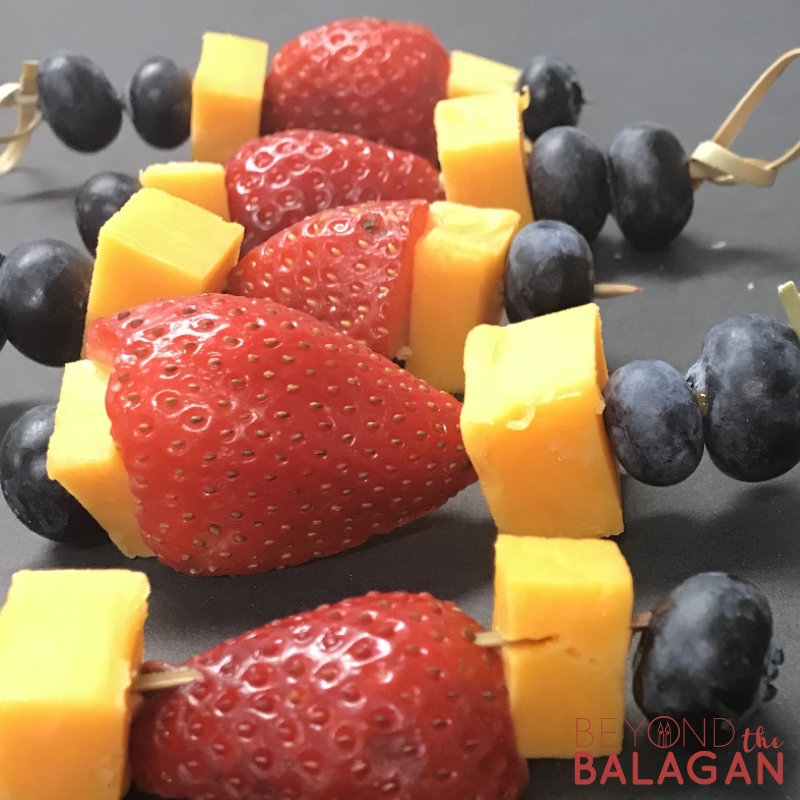 What do you send with your child as snacks for school? Comment below!