Ready for some free printable Kosher for Passover labels to make your Pesach planning easier? Enjoy these, and then try the No Chametz sign door hangers too! This post contains affiliate links.
---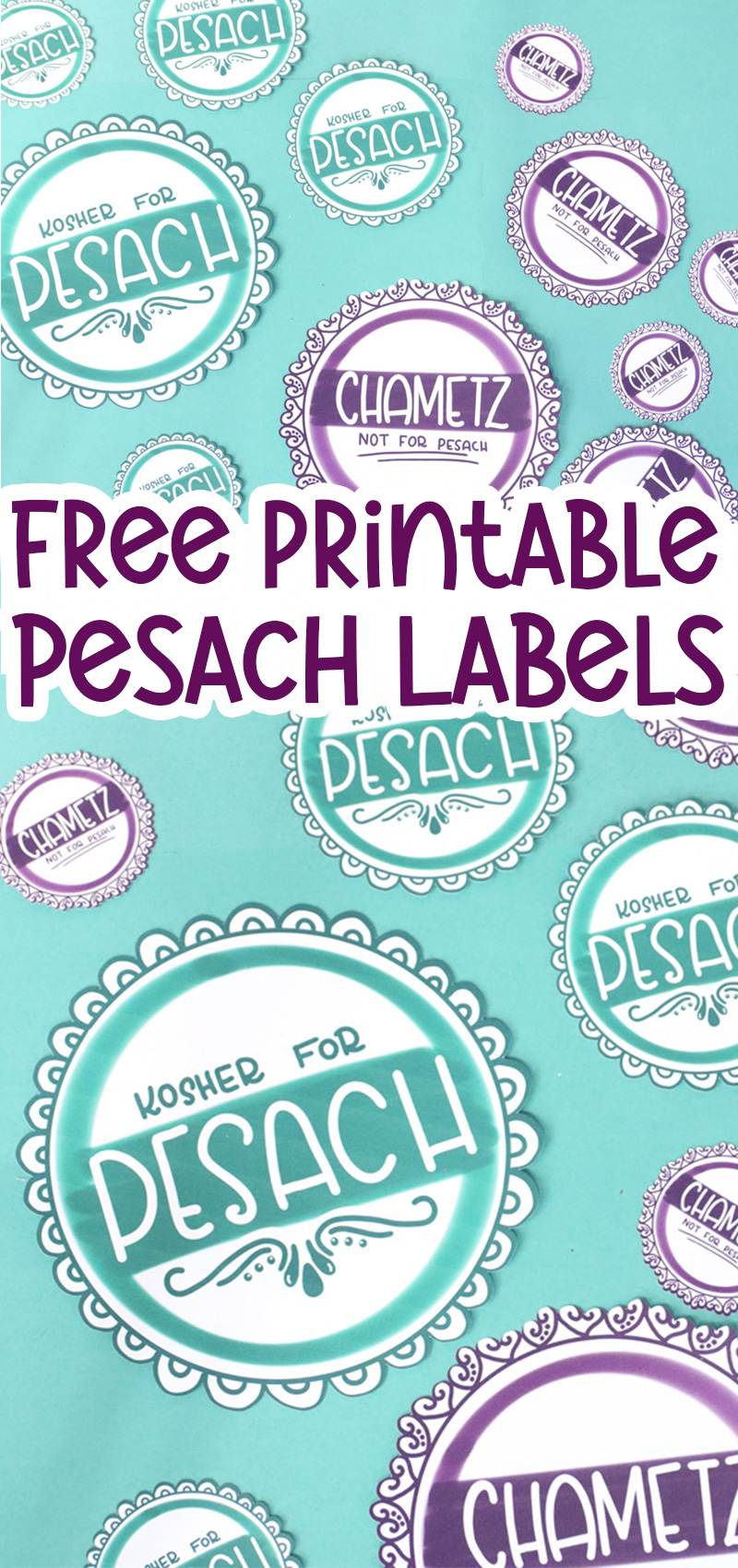 You worked really hard. And it feels really good.
But there's nothing quite as satisfying as finishing off cleaning a room by slapping a sign on the door that reads "Kosher for Pesach"!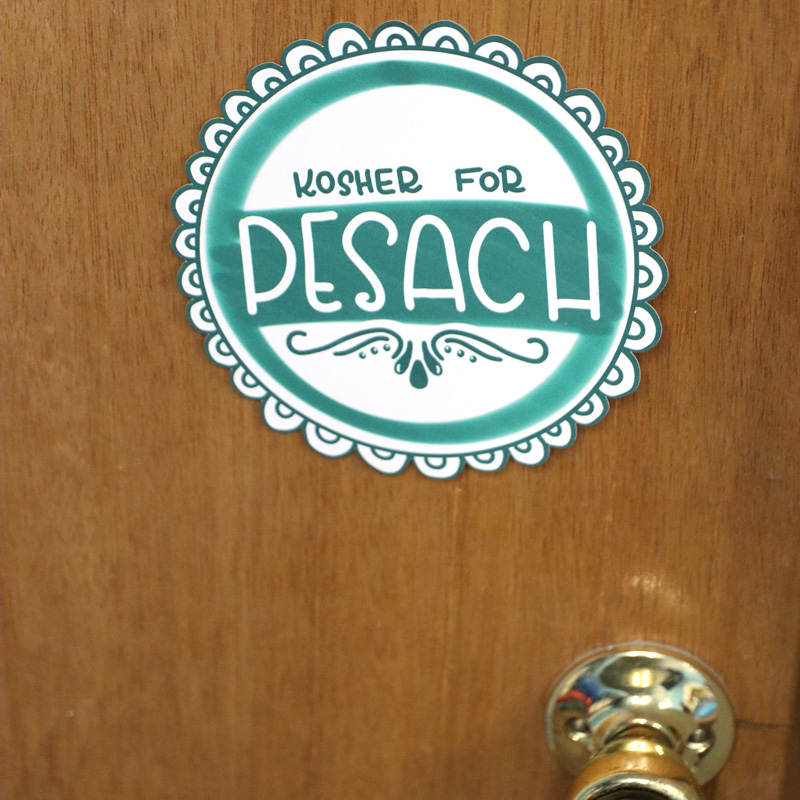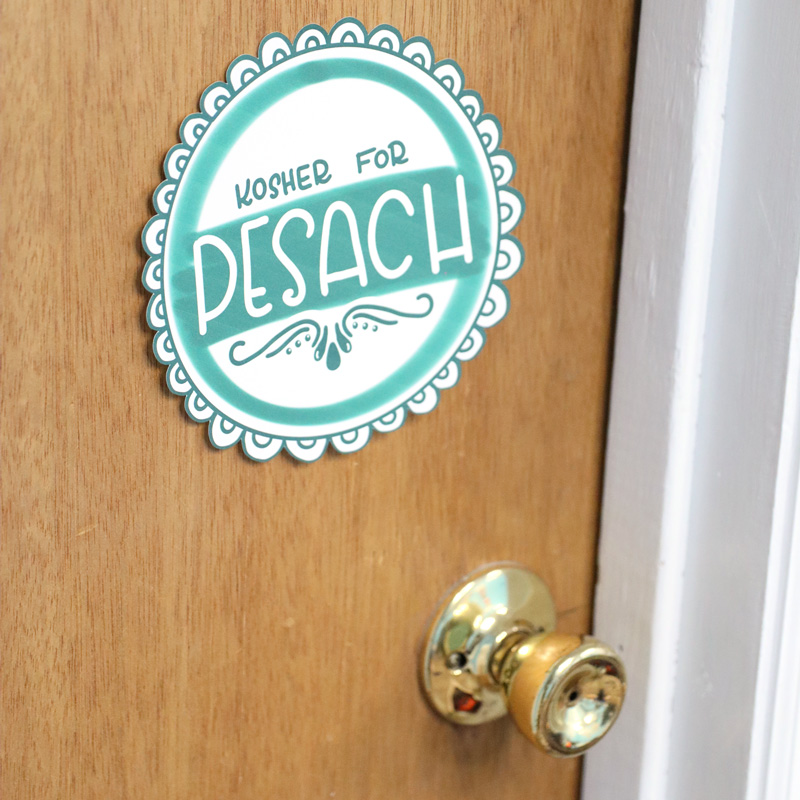 These Kosher for Passover labels are FREE for you to print and enjoy. I made them pretty rather than purely functional so that they'll look nice in your house.
And I even made a Chametz version too – to label those areas that need to stay shut over Pesach.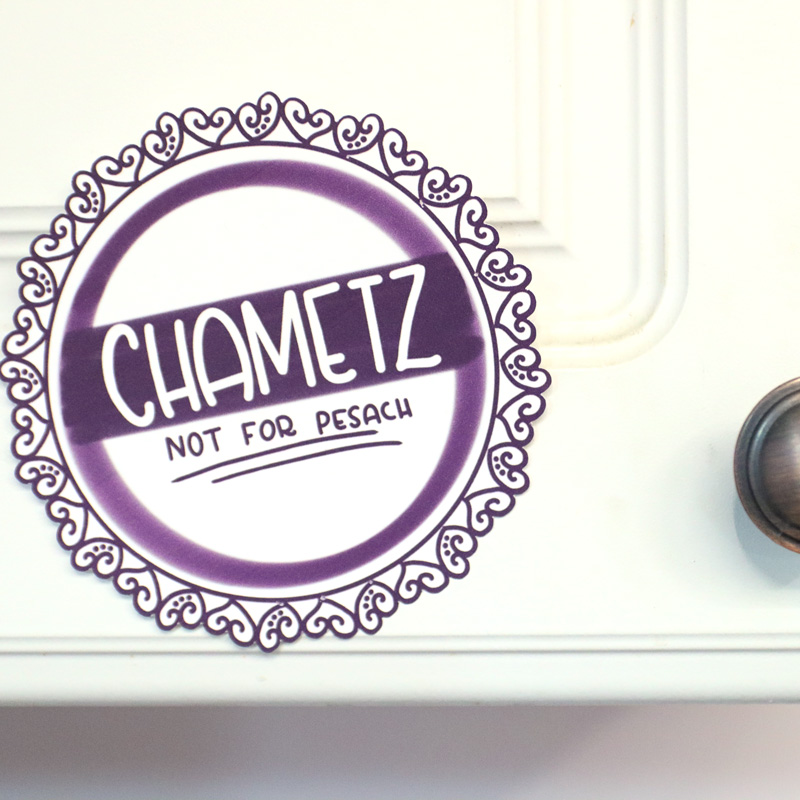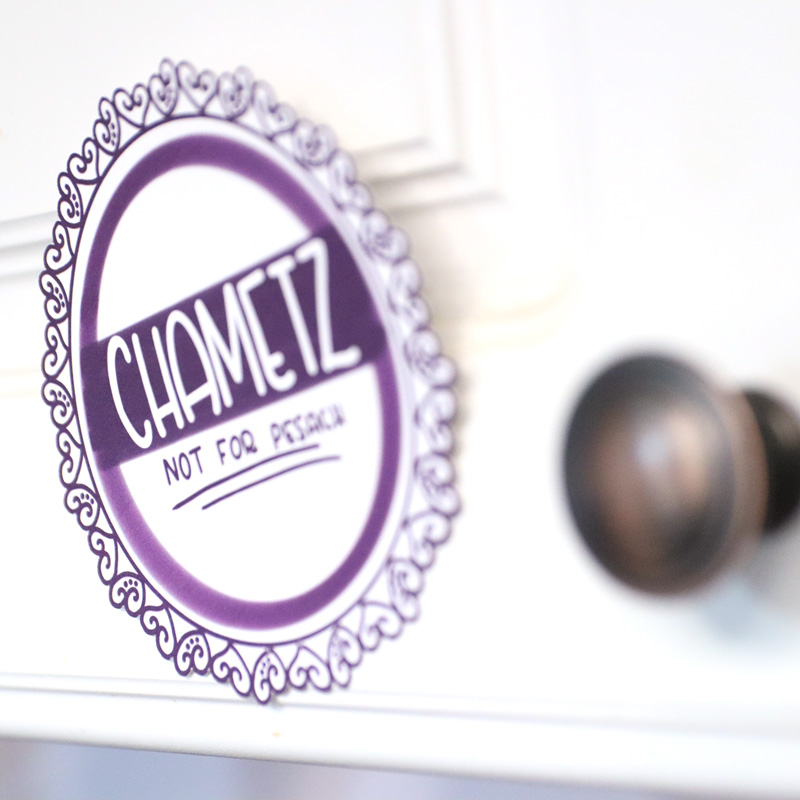 I illustrated these on a particularly challenging day, when I couldn't move or do anything else. You know how when you don't have energy to create a menu and so you create the outline for your menu (as in literally just jot down the days that need menu-making) and feel like you did something? So it's like that…
I loved how they came out and they gave me a bit of a boost. And they took quick , which means that they can be offered for free here instead of in my Etsy shop which made me happy. I like to offer free printables but I need to time cap them to an hour or two (for the designing process – the rest of the post creation takes a LONG time) so when it comes together so smoothly I am happy.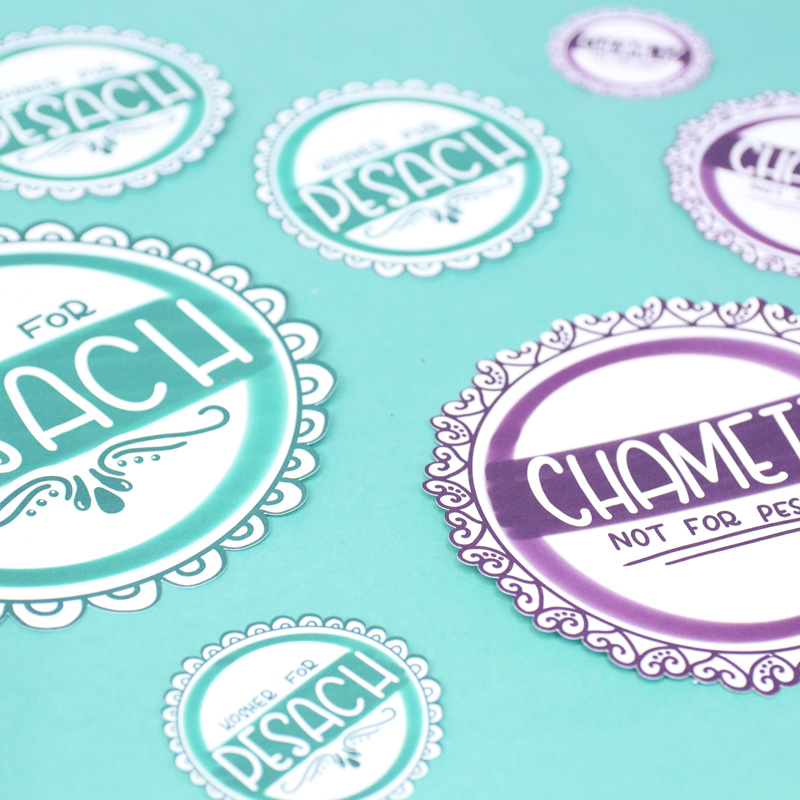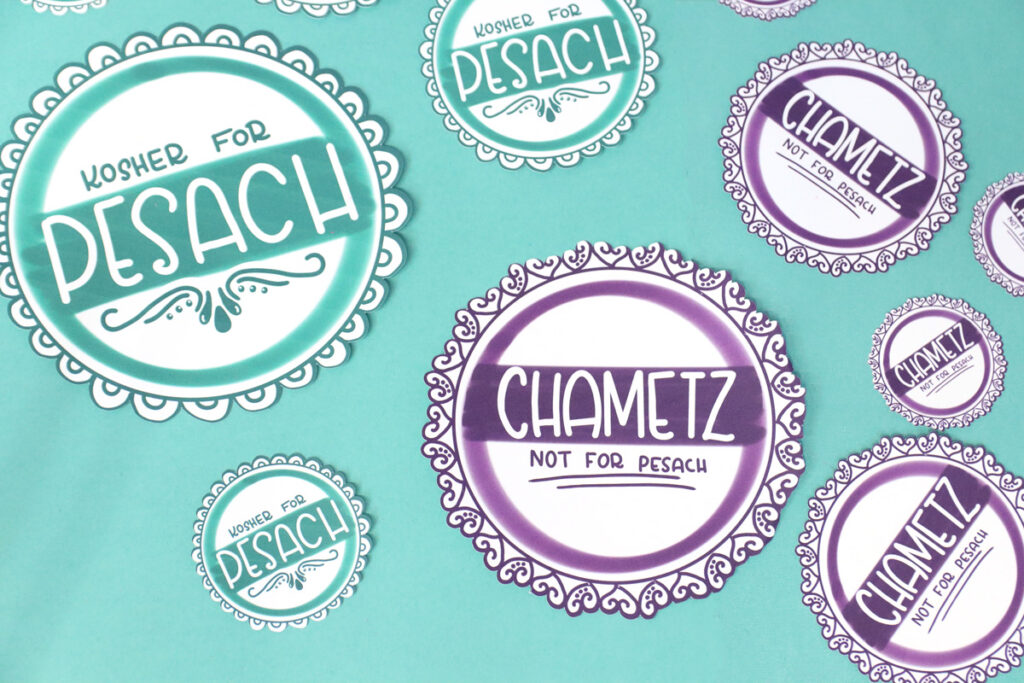 So enjoy these pretty Kosher for Passover labels – "hand" lettered digitally and turned into a fun printable for you.
How to use these Kosher for Passover Labels
The labels, available for download at the end of this post, are PNG images. That means that they are NOT formatted or sized (they were created to work up to a full size page width-wise).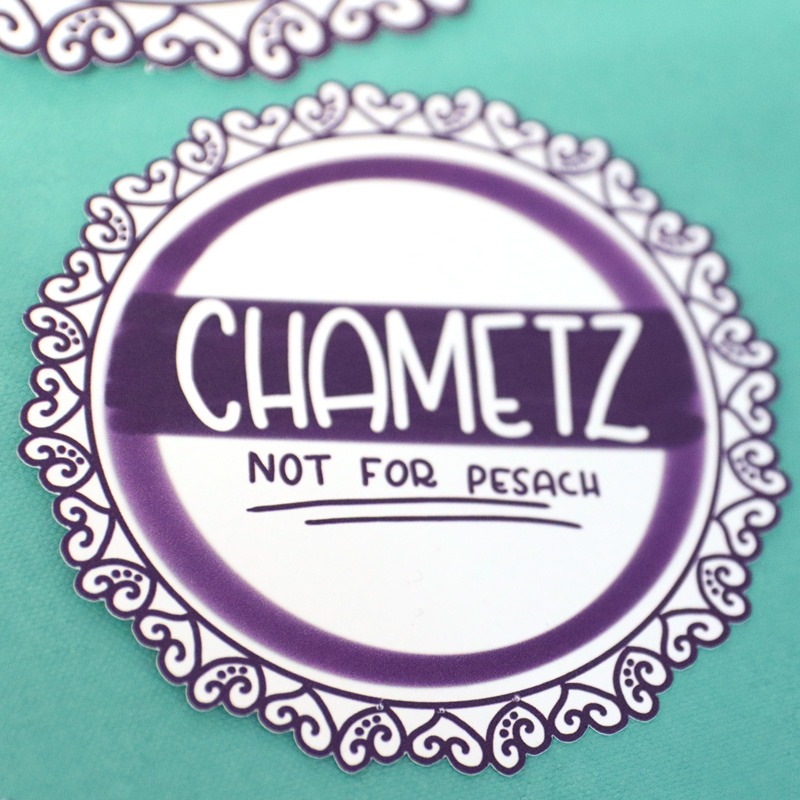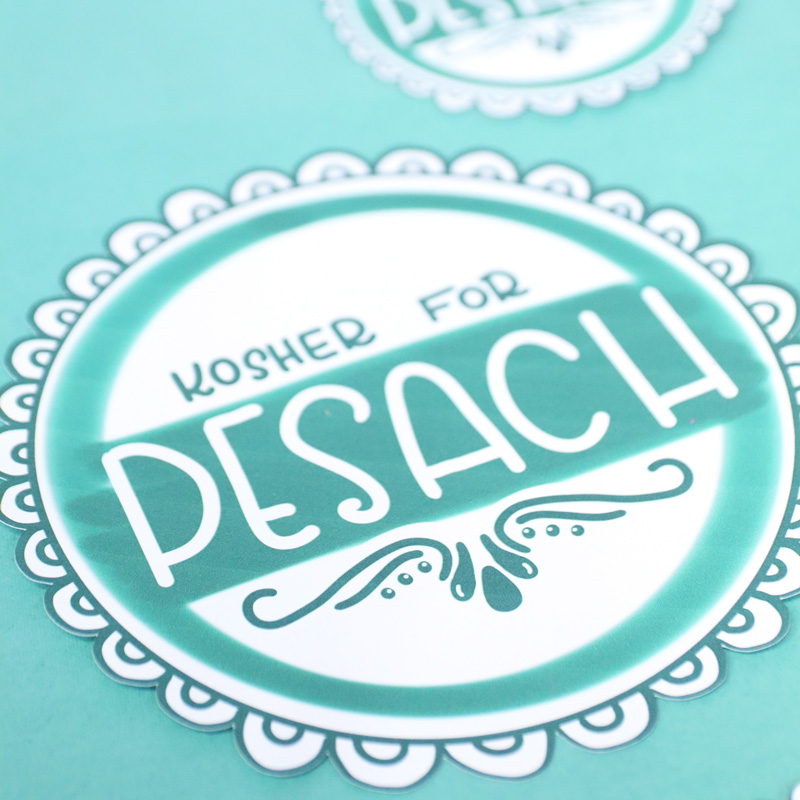 This allows you to:
Print then Cut it on a Cricut machine for a border edge (like I did)
Format it to the size of that circle punch you own to make it easier to cut out
Apply it to a circular label template of your choice
Print it as you would photos using Windows – just right click, print, and choose your size, quantity, layout.
Print multiple sizes.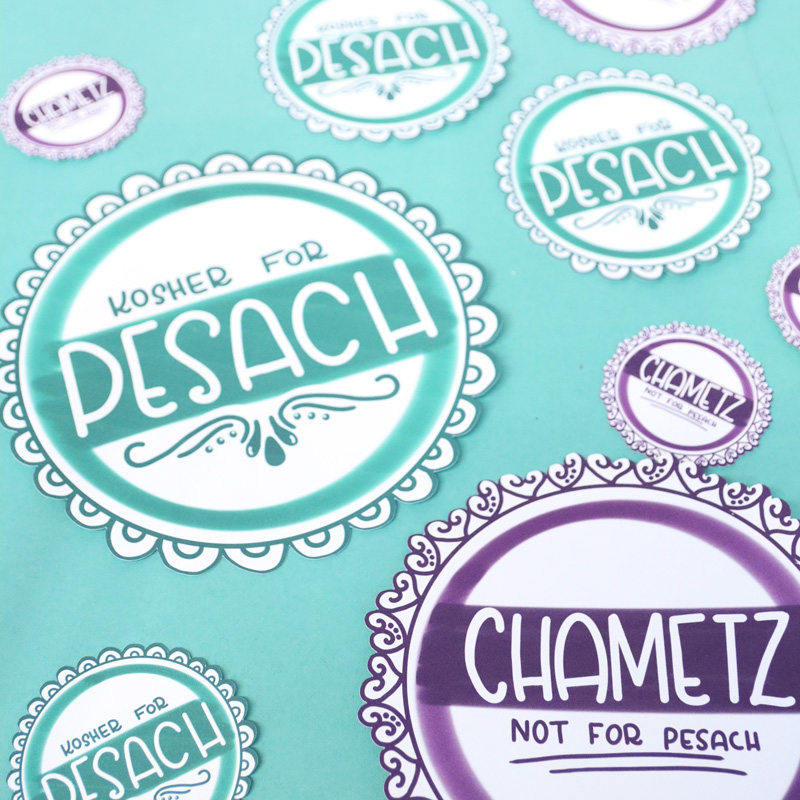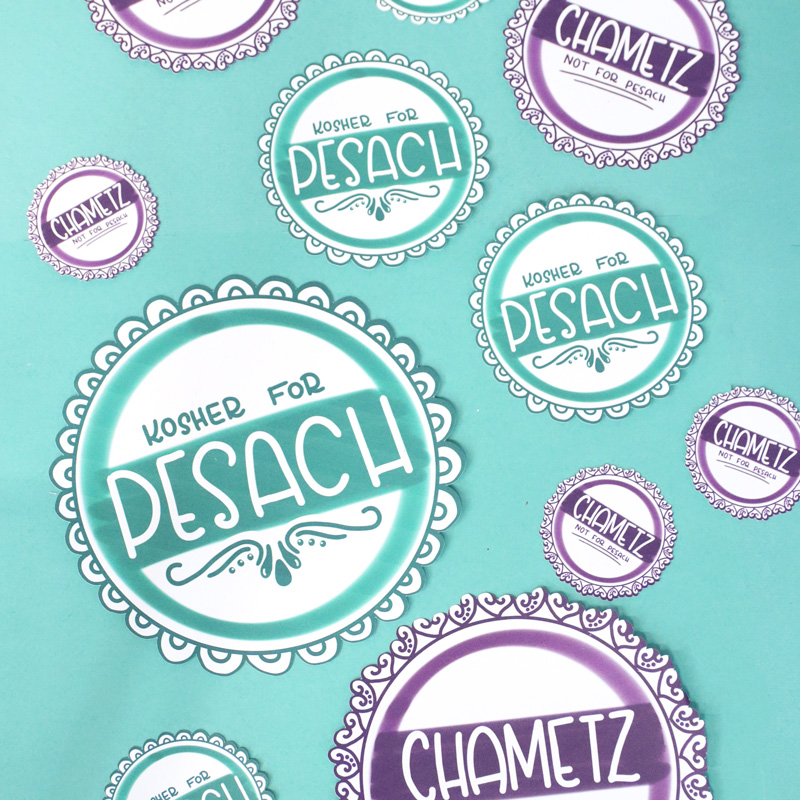 Where to use the labels
The Chametz Labels
I designed these specifically as a "not for Passover" type sign that gets put in places that you usually lock up for Pesach. Print it smaller for cabinets, and as large as you can for full rooms (such as storage rooms or guest rooms that you might not be cleaning).
You can also use them on dishes and utensils that you don't want to confuse (more advice on that below.)
I had actually hoped to print these on printable removable vinyl so that I can actually just stick it up on my cabinets, however, I did not find one that I can rely on not to remove the paint. So I'll be using a low tack tape (painters or masking) to stick this up.
The Kosher for Passover labels
These were designed both to label those drawers that you are using for Passover and to label dishes. I will be printing a few on printable waterproof vinyl to stick onto some specific dishes.
It's also a fabulous way to mark rooms that have been cleaned – the equivalent of "you'd better not bring Chametz into this room or else!!"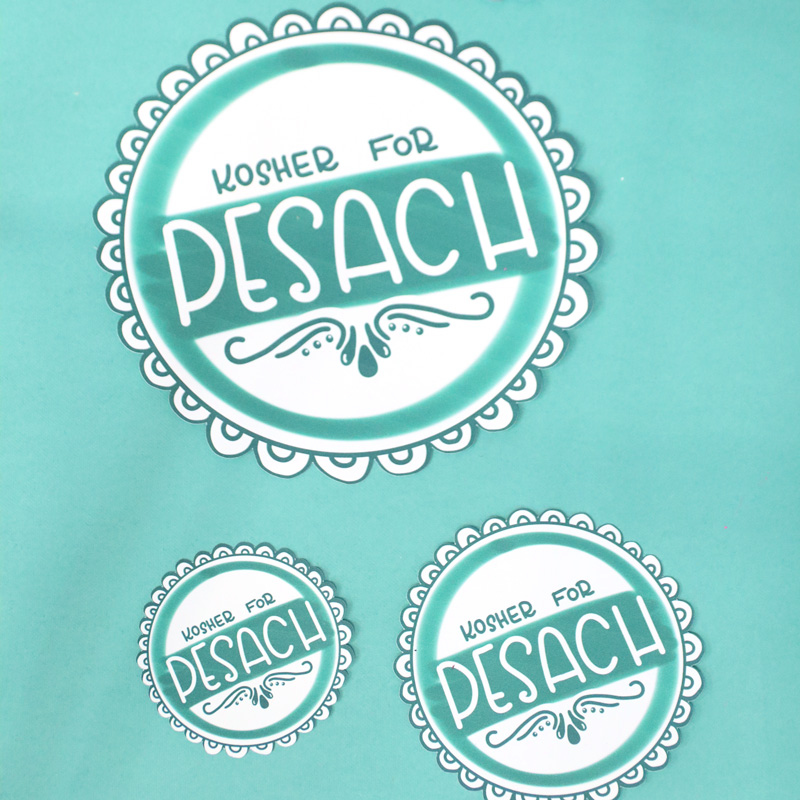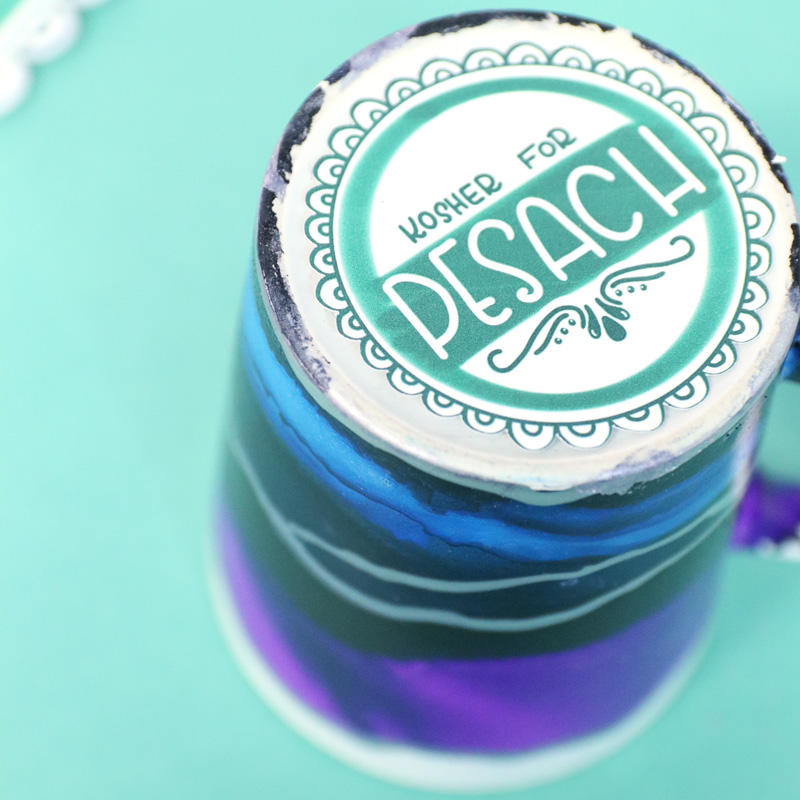 As signs, I printed them on cardstock to make them more stable. I also hang those with painters or masking tape.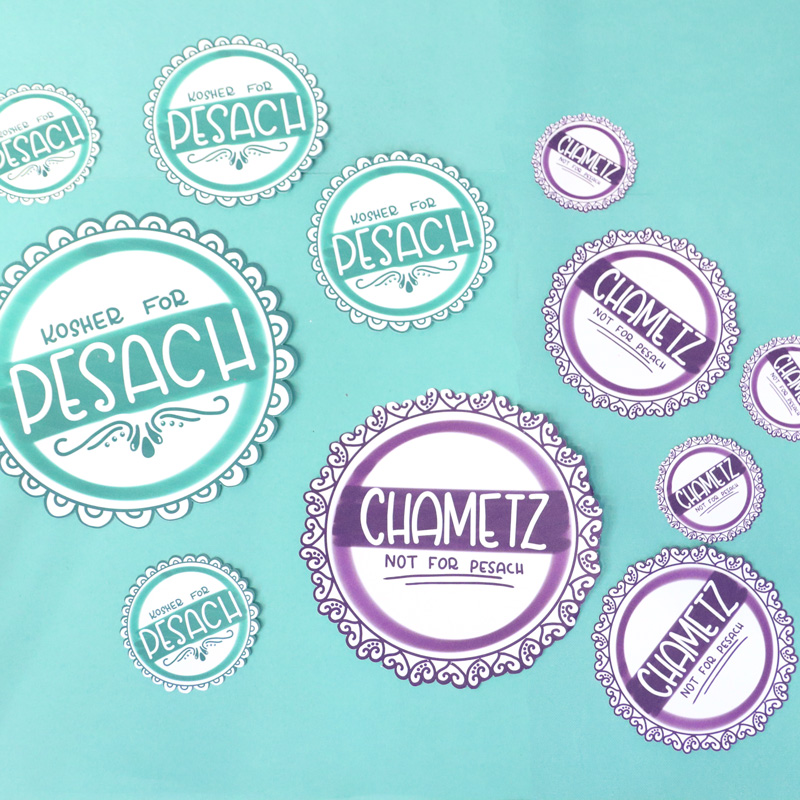 Download the free printable kosher for Passover labels
Download your free template! It'll arrive right in your inbox. By downloading, you're subscribing to our FREE newsletter with updates on cool printables like this, ideas to simplify Jewish life, and more. Unsubscribe at any time at the bottom my emails. I respect your privacy and the law, and won't share or sell your email address.
Your download will arrive in a ZIP folder. For information on how to "unzip" see this article. If you're having trouble with it, try again with a Gmail account, since some email providers block ZIP folders.