If you're looking for an easy "print 'n go" way to entertain your kids while you holiday prep, this free printable Rosh Hashanah coloring page was designed special for you. Disclosure: this post contains affiliate links. This coloring page was originally published in July 2017 and updated to provide you with a better service.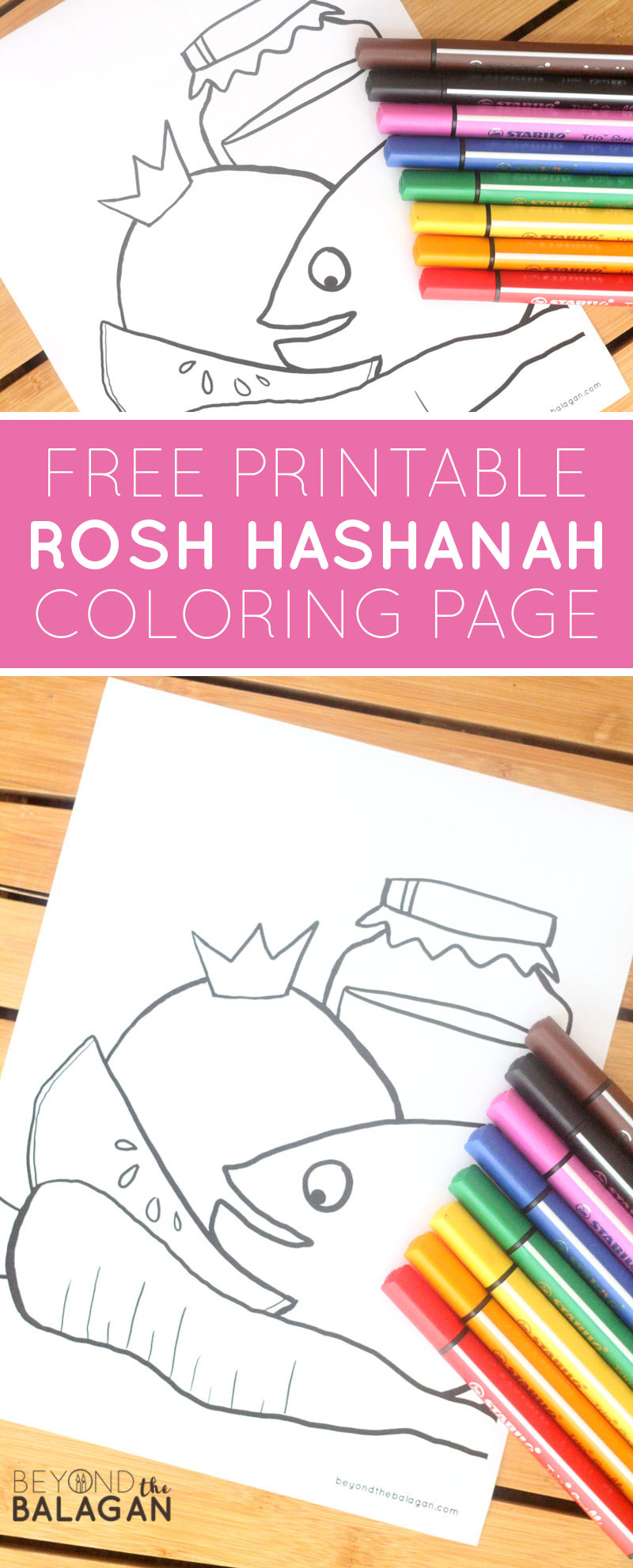 As I worked on my blog Moms & Crafters, one of the things that struck me was the lack of resources for Orthodox mothers who are just looking for something they can print and give to the kids.
That was part of the motivation for partnering up and getting Beyond the Balagan running.
This Rosh Hashanah coloring page is perfect for that. It features a few simanim (a carrot, an apple slice, pomegranate, fish/fish head, and of course a jar of honey). It's simple – perfect for little kids – but big kids can get in on the action too by adding some shading and life to the pictures.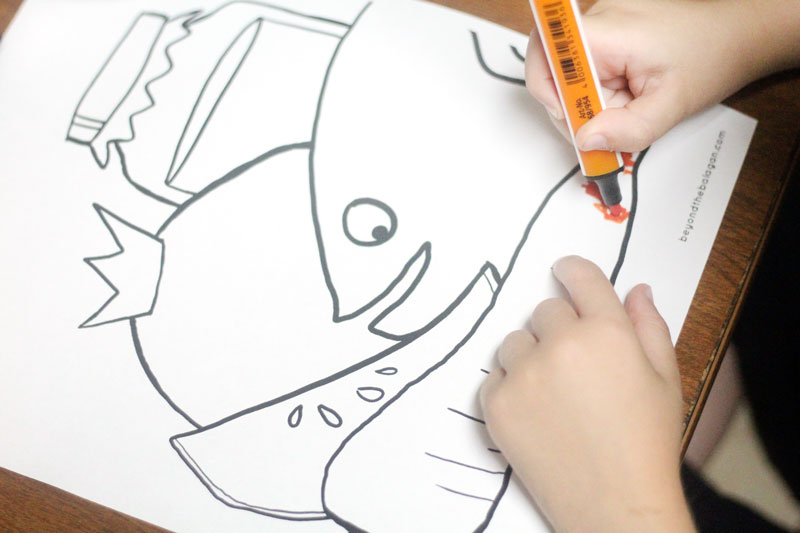 Download it by entering your email address below and then check your inbox for your Rosh Hashanah coloring page! If the form below doesn't work, click here. You'll be subscribed to relevant updates – unsubscribe at any time.
You can see a preview of the coloring page you'll be getting below: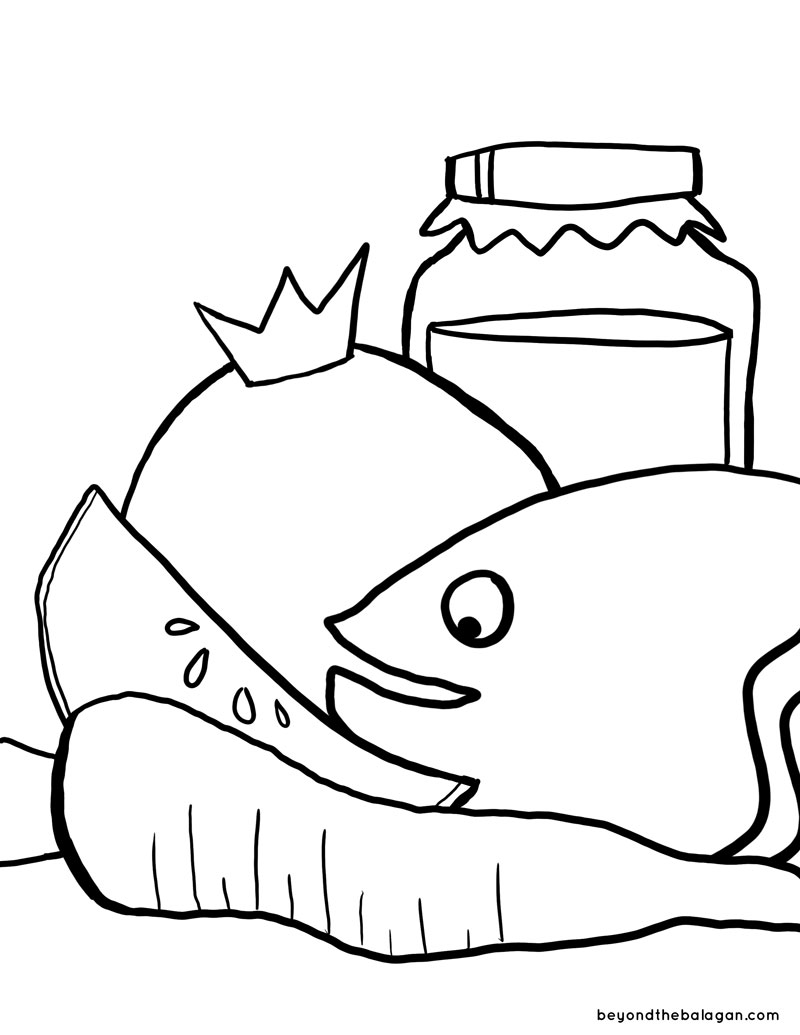 I was going to just stick to a simple apple and honey theme here… but then I realized that I had that going on with my apple honey dish, and my "Dip the apple in the honey" toy, so I diversified a little – if you want to call it that!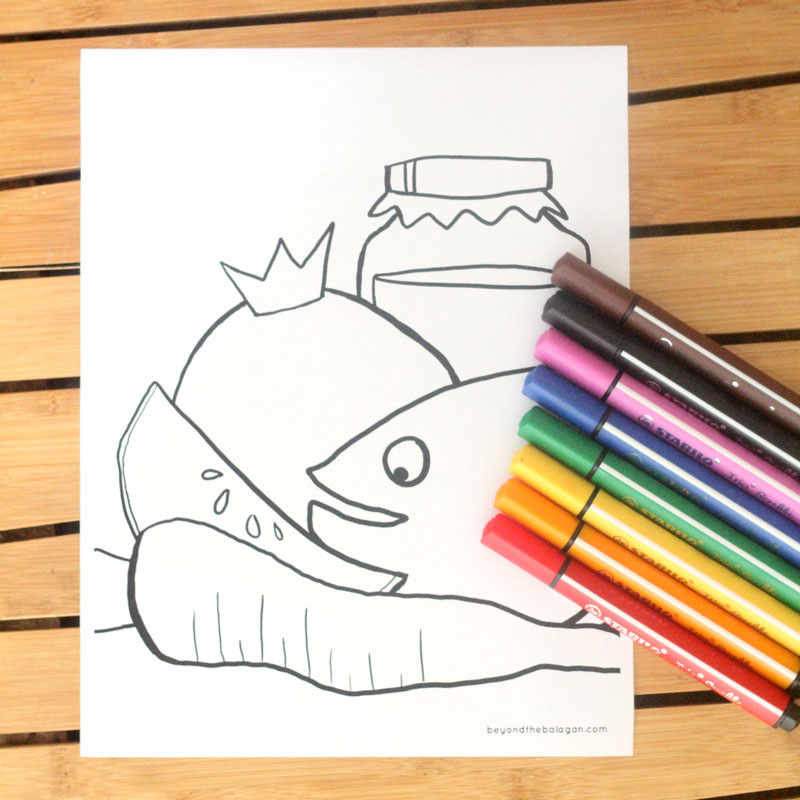 Use this coloring page as a teaching opportunity, or just pure entertainment! In case you were wondering, we used these markers to color them in.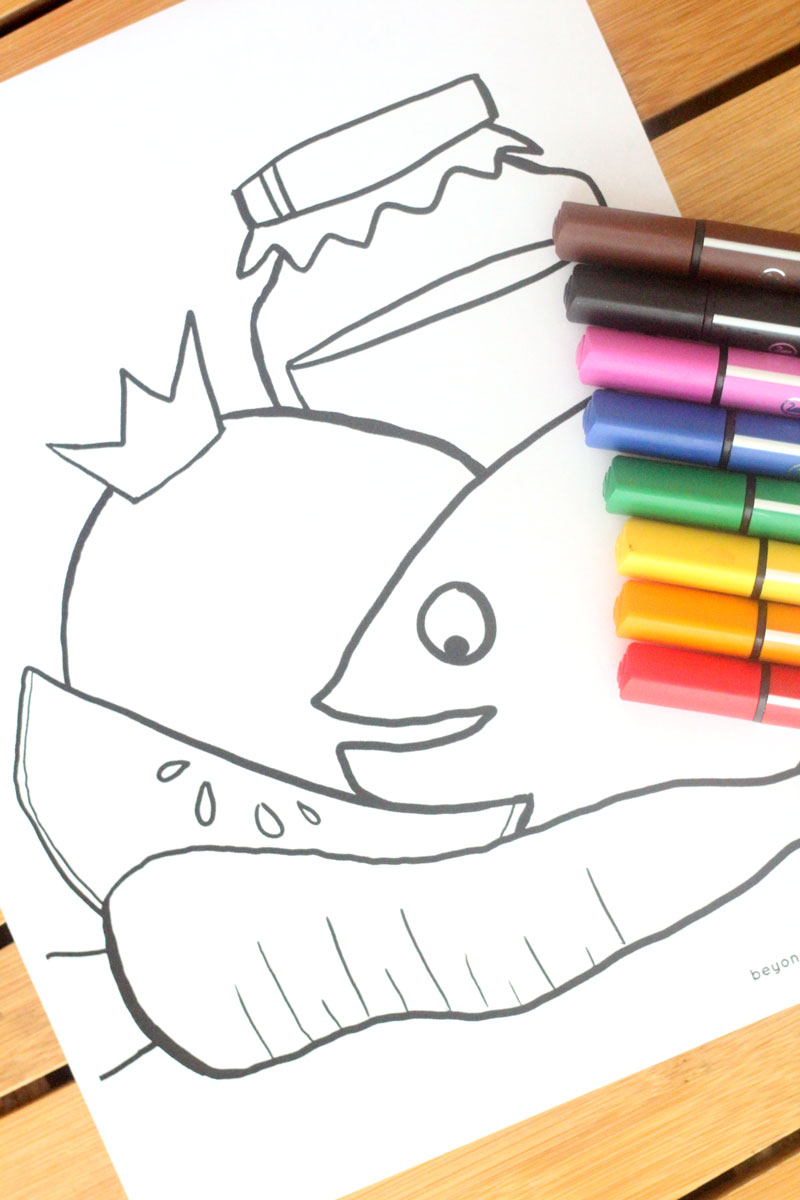 Terms of use for this Rosh Hashanah Coloring Page:
This coloring page is for personal use only and may not be redistributed.
I DO allow classroom use, however if you are a for-profit camp, after-school program, day care, etc, please contact me for commercial use pricing.
Yes, you will be subscribed to our newsletter when you download! The newsletter is totally free, and you can unsubscribe at any time. Hopefully we'll be providing you with such priceless resources, you'll be glad you joined!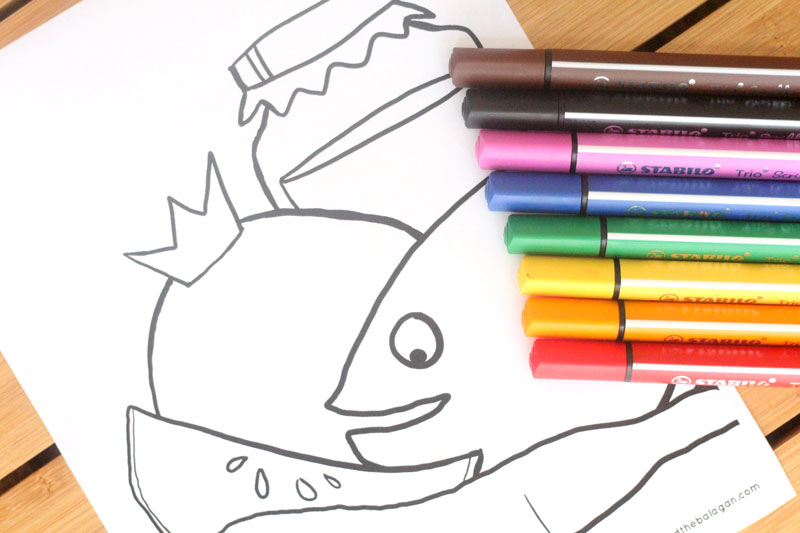 I hope you enjoy your Rosh Hashanah coloring pages! Feel free to post your photos in our group, or to our Facebook Page!