Assemble this frog finger puppet template in seconds! Have fun acting out the ten plagues, and then craft this toilet paper roll frog too. This post contains affiliate links.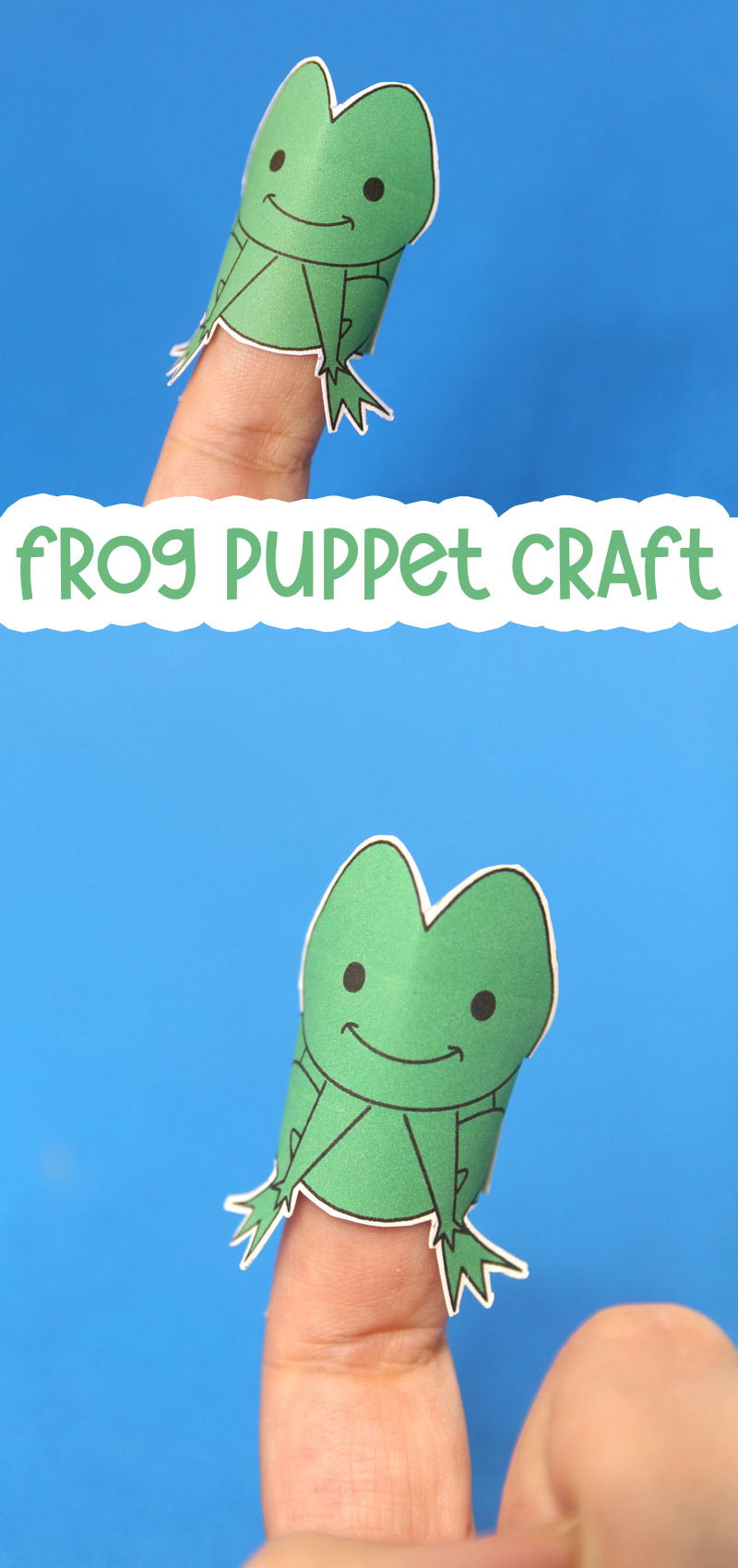 Of all the ten plauges, the one of frogs (tzefardei'a) is the most common one to act out and visualize. I'm not sure if it's because it's the least "scary" and friendliest, or just the easiest.
Regardless, today I'm sharing a fun and free printable frog finger puppet to help you act out the Makkot.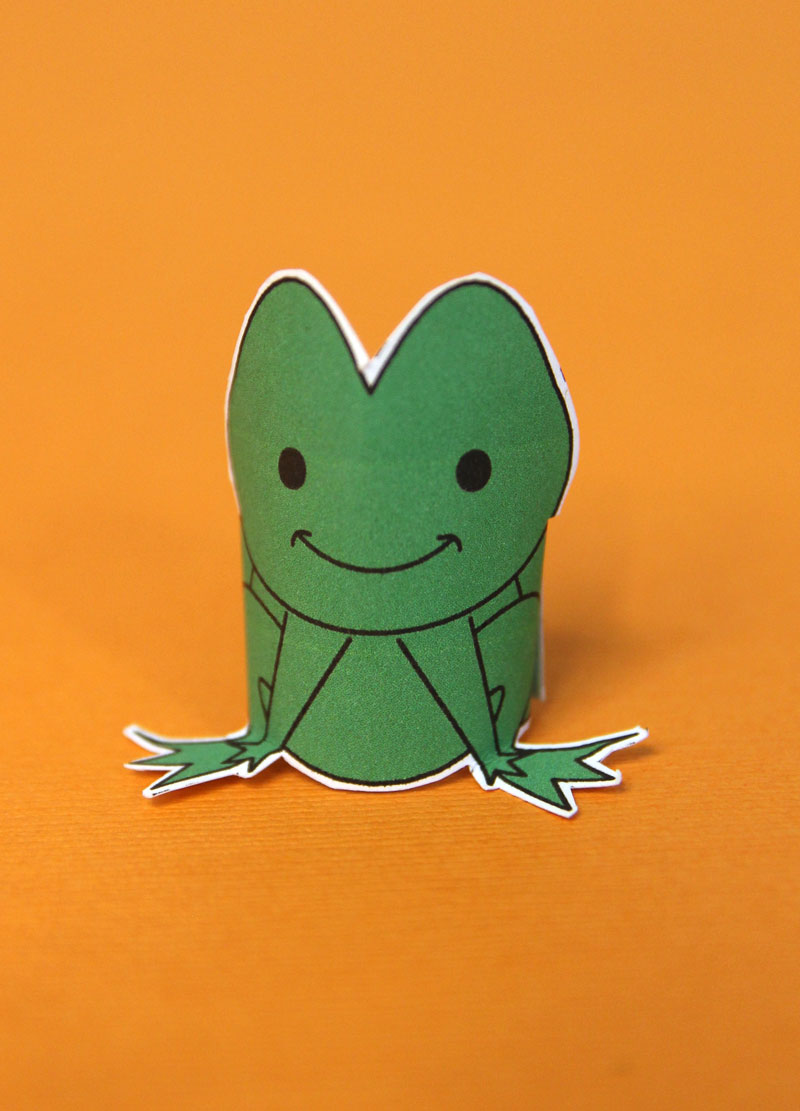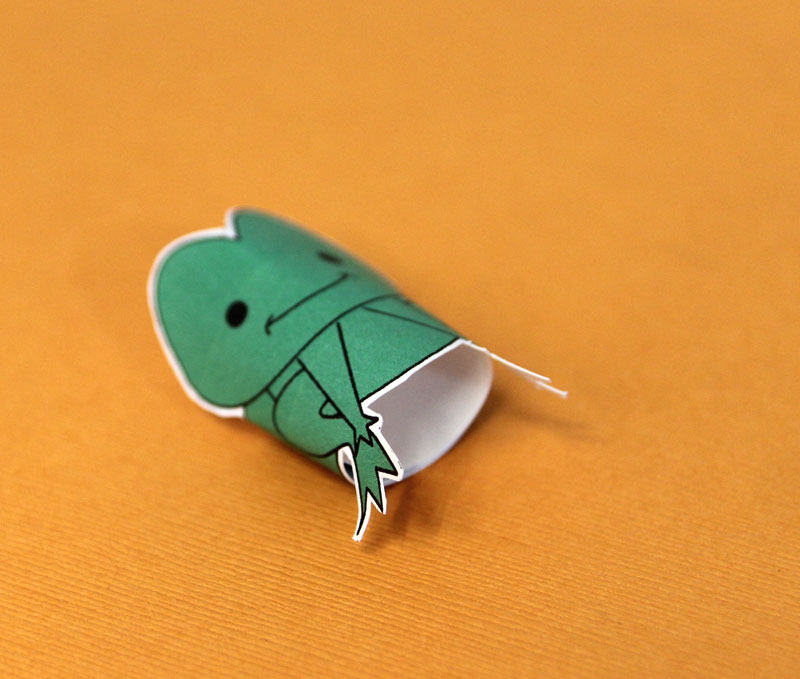 This is a finger puppet – I also have available a full set of ten plagues stick puppets to color and craft as well as a full-color version of the stick puppets.
But if you're looking for a free, full color frog puppet, this one is the one for you! And the fact that it's a finger puppet makes it easy and quick to assemble, and perfect for those little hands!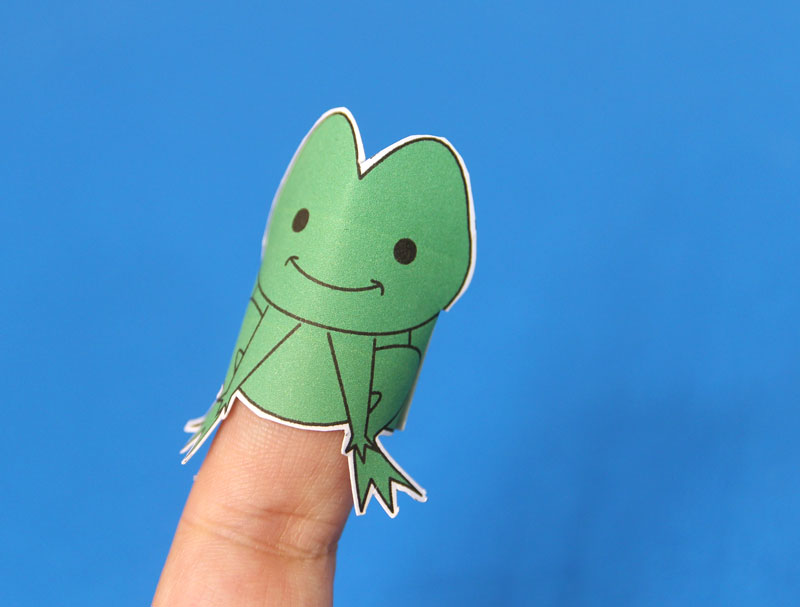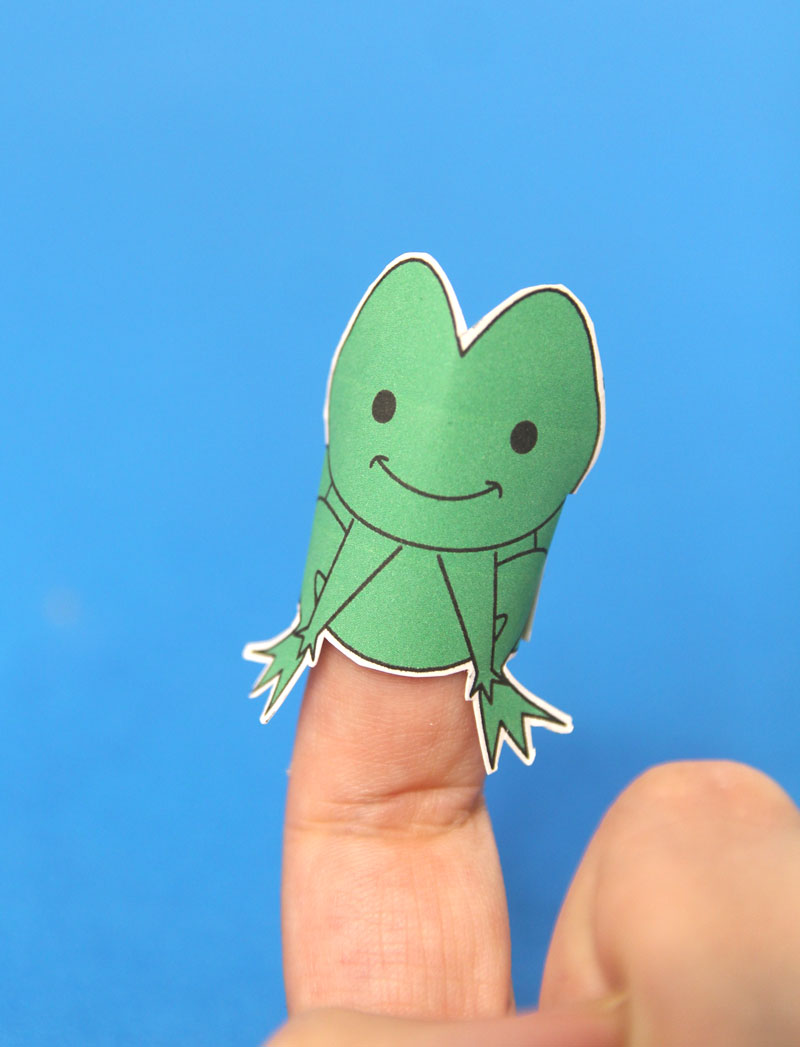 Of course, these can also be used for Parsha Learning as well as any time you want a fun frog finger puppet template! Use it to sing the song "five little speckled frogs" or any other frog themed song.
Read assembly instructions below and then download your free frog finger puppets at the end of this pot.
Supplies needed
How to Assemble the Frog Finger Puppet Template
1. Cut it around. Don't worry about getting it perfect – as long as the shape is usable, you're in good shape 🙂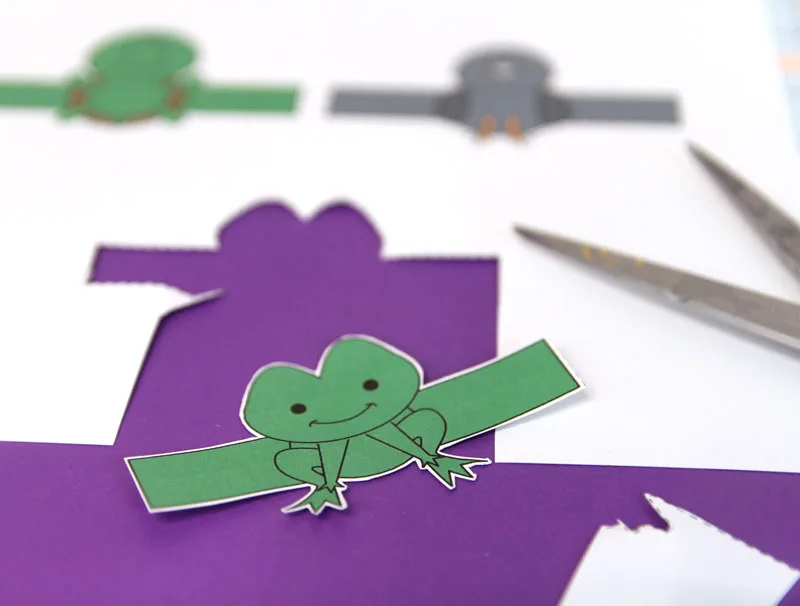 2. Form a circle with the solid rectangles surrounding the animals. Overlap one side over the other. I overlapped it all the way to the animal. Your puppet should be loose on the finger. Tape or glue it in place.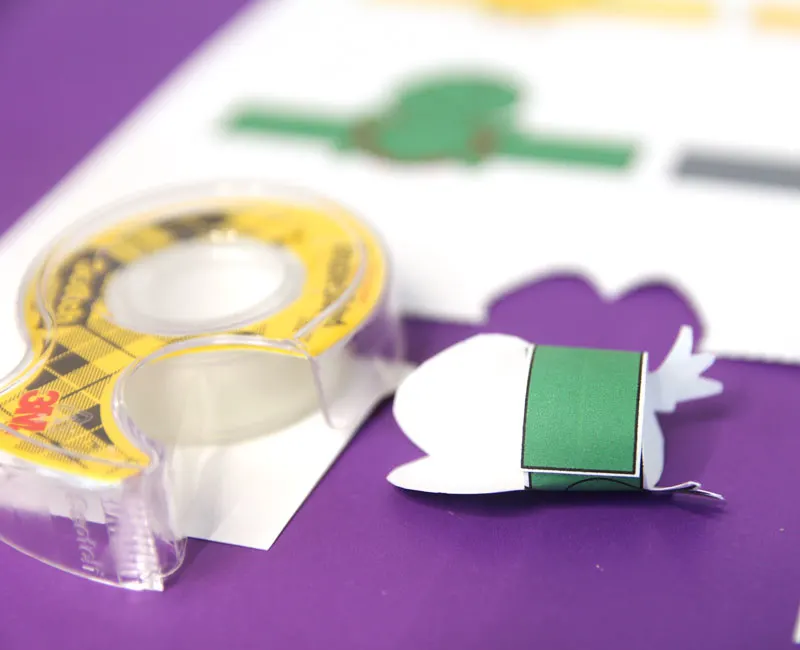 3. Now slide your frog finger puppets on and put on a show!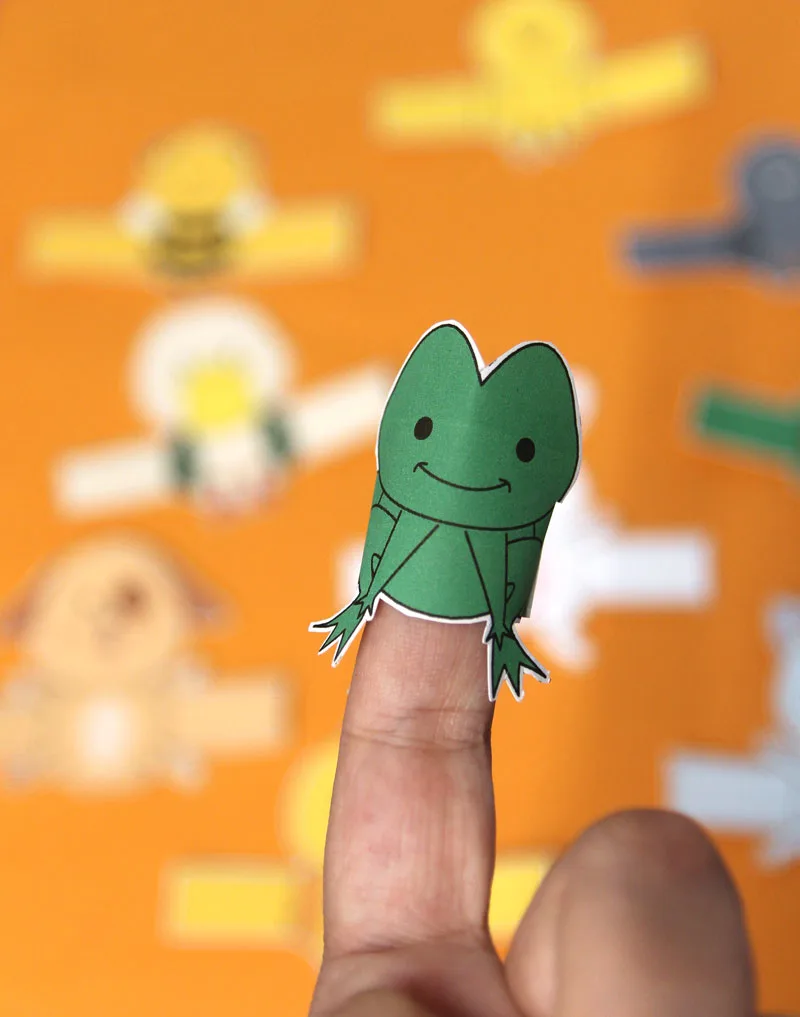 What will you be doing with your frog finger puppet template? Check out the full bundles with more farm animals and pets here. Download your free sample below!
Download your free template! It'll arrive right in your inbox. By downloading, you're subscribing to our FREE newsletter with updates on cool printables like this, ideas to simplify Jewish life, and more. Unsubscribe at any time at the bottom my emails. I respect your privacy and the law, and won't share or sell your email address.