Download, print, and color this beautiful free printable Sefirat Haomer calendar! All you need to do is color in the date as it passes to keep track of the numbers – a perfect way to get teens and tweens involved or just to follow along with it on your own. Disclosure: this post contains affiliate ads.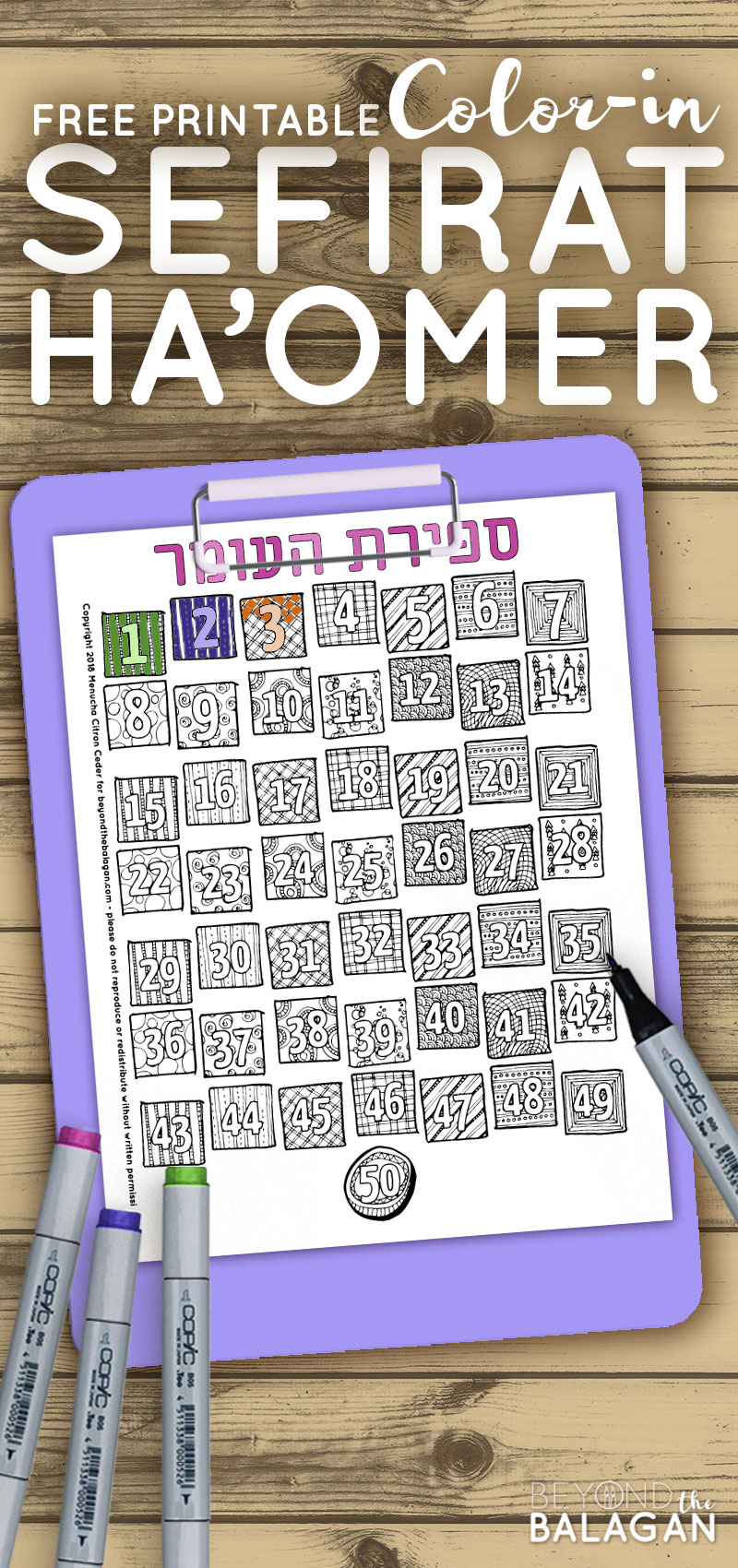 There are all sorts of ways to make mitzvos beautiful and while counting the omer is something that you won't find on many blogs, I wasn't about to miss creating a Jewish coloring page for adults on that subject!
This Sefirat Haomer calendar is very simple. It was originally designed as a generic progress tracker that could be used to count the omer – but I decided to "Jewify" it to make it special for Sefiras Ha'omer.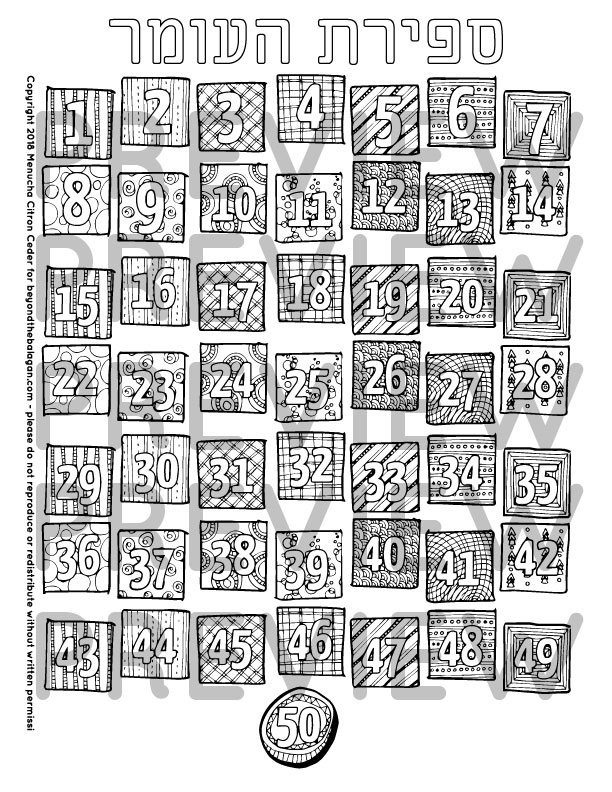 The concept is simple: each day you color in a box. You can color in just the number, the very fine delicate pattern around the number, or, of course, both. Obviously, you can't color it on actual holidays and Friday night counting, but it's still a fun way to keep track. You can frame it in a regular document frame with the glass removed (so that you can access the page) if you want it to look nice on the wall. Or, hang it on your fridge, bulletin board, etc.
It's so much fun and you can get creative with your color patterning – form a rainbow, play with the same colors again and again,or challenge yourself however you'd like!
I hope you enjoy this freebie!
Download your free printable Sefirat Haomer calendar below:
How to download it for free: Just enter $0 in the price field. You're welcome to enter more – as of now, any optional donations are going directly to help us pay hosting and other running costs.
This free printable Sefirat Haomer calendar is permitted for individual/private use and for classroom use. Any other group or commercial use, please contact me at beyondthebalagan at gmail dot com. If you're having trouble with the download, contact me as well.
---
Want to make your Pesach prep easier, your seder table more beautiful, and your kids' happier and busier? Get the printable Pesach bundle today for 75% off the full value! It's full of 30+ cleaning and menu planners, kids' games, coloring pages, and activities as well as cool seder table decorations!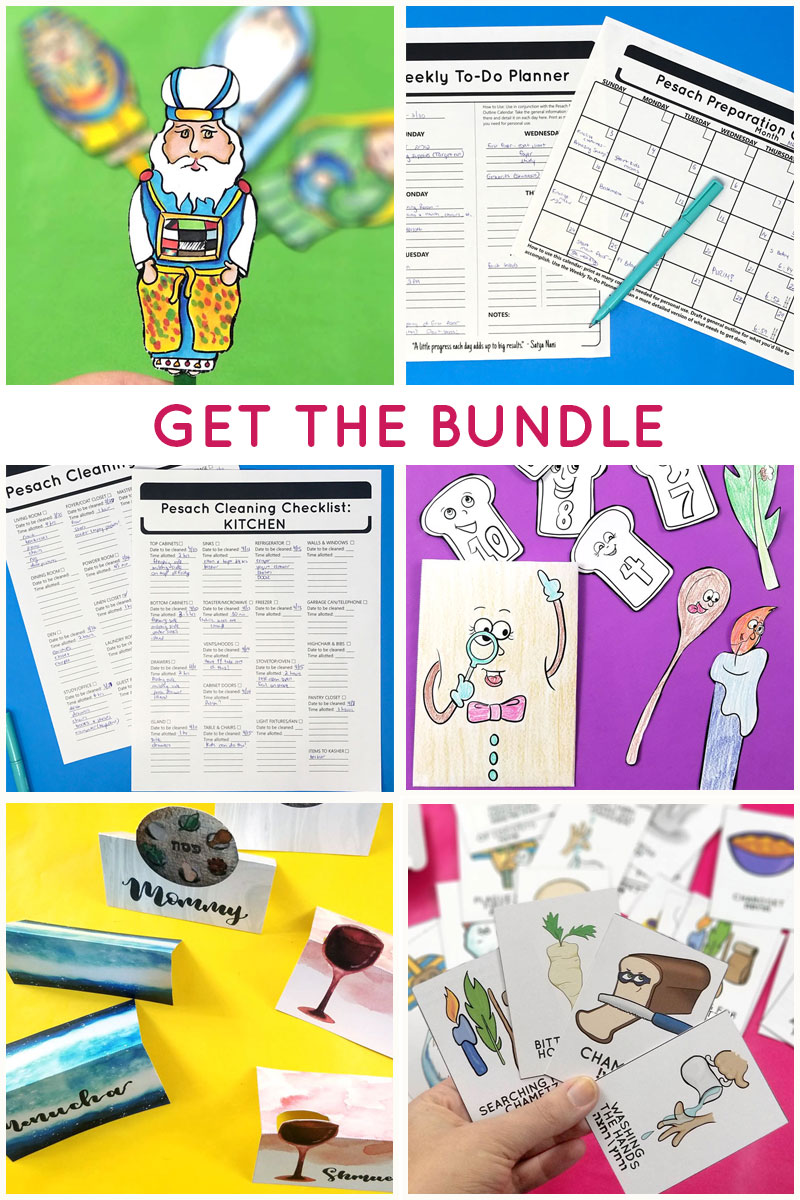 ---
Enjoy your Sefirat Haomer calendar. Do you usually remember to count the Omer? Comment below with your tips for remembering!