With Pesach behind us, it's time to think of Shavuot flowers with some adorable color-in paper flowers for kids – and their parents – to craft! This post contains affiliate links.
---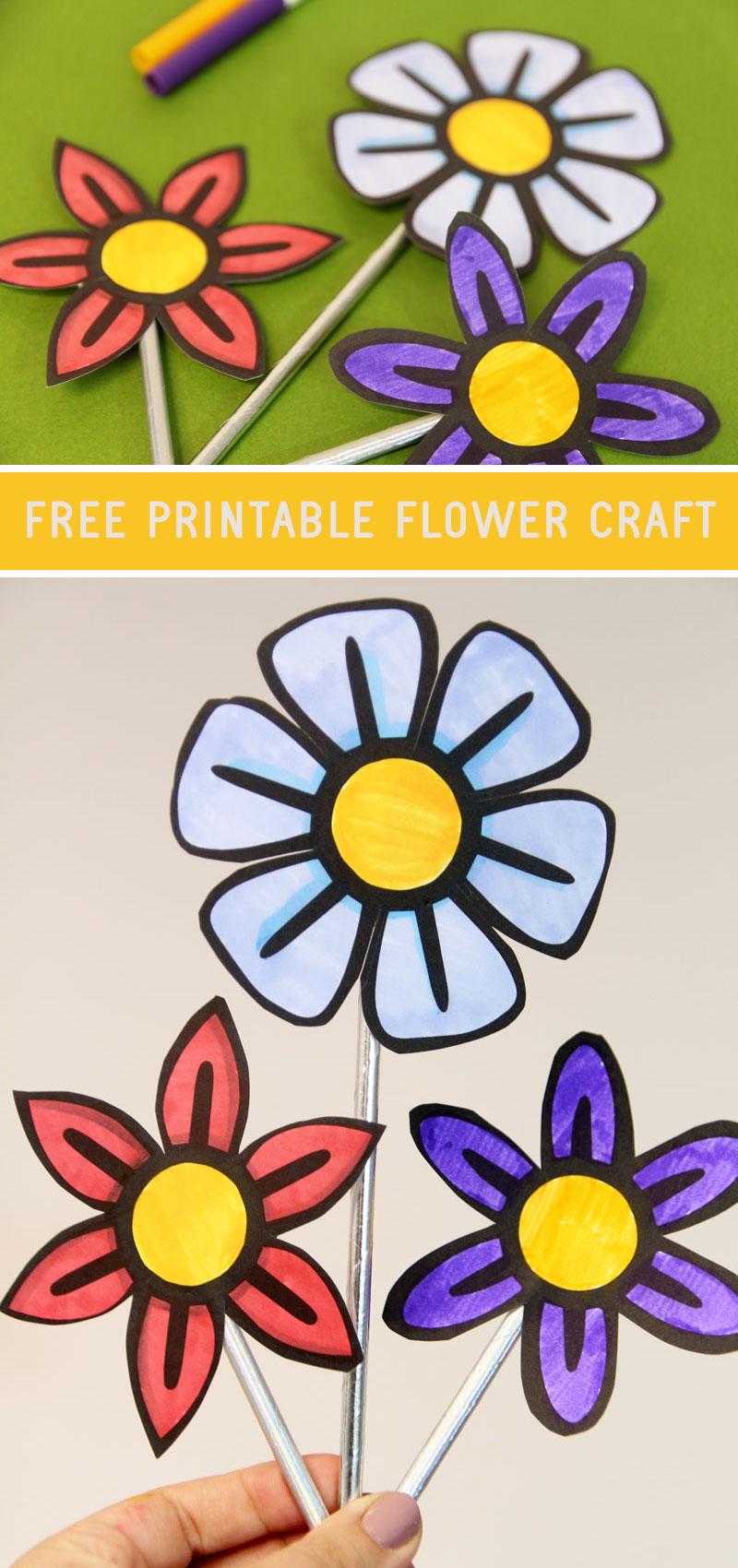 I've always loved crafting paper flowers. There's so much you can do with them! And while I've shared so many ideas for making paper flowers on my main blog, I've been wanting to do something special for Shavuot for a while.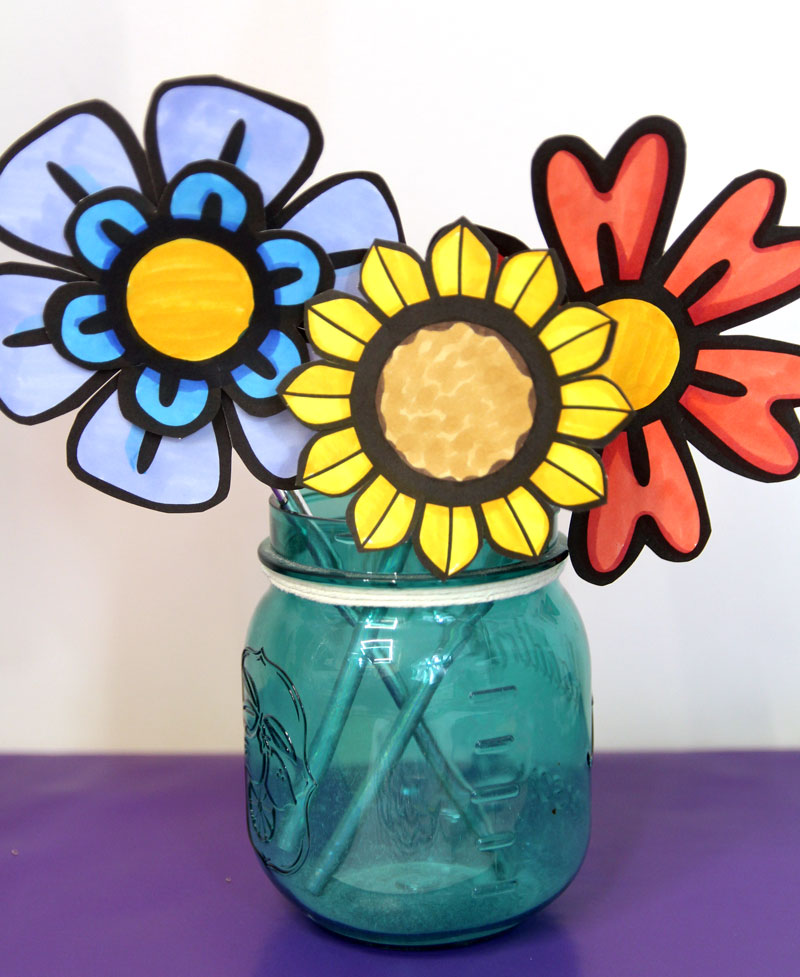 In fact, I've had this idea on my to do list for years: simple flat color-n-craft paper flowers for kids.
The truth is, there's nothing Shavuot-specific about these. They are simply an adorable paper flower craft that anyone – I mean anyone – can have fun with.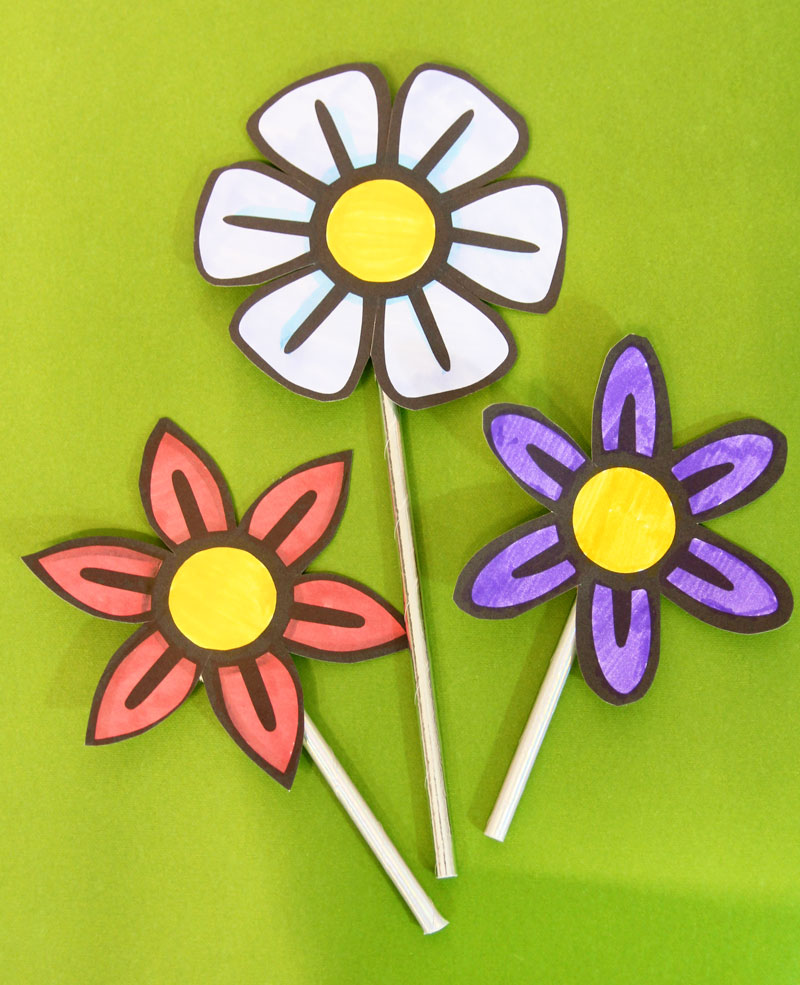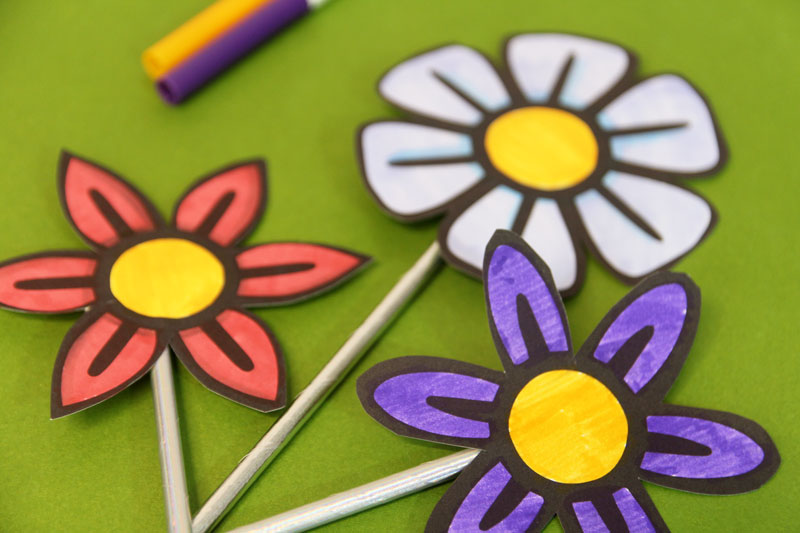 Why flowers for Shavuot
If you're unfamiliar with Jewish holidays, Shavuot is when we received the Torah at Mt. Sinai. The custom has been to celebrate by adorning the synagogue with flowers and grass, as well as the home. Growing up, I always attributed it to the story of the desert-situated Har Sinai becoming beautiful and growing flowers and trees.
There may be deeper meaning than this, but it also has a seasonal angle to it, with Shavuot typically coming in late spring.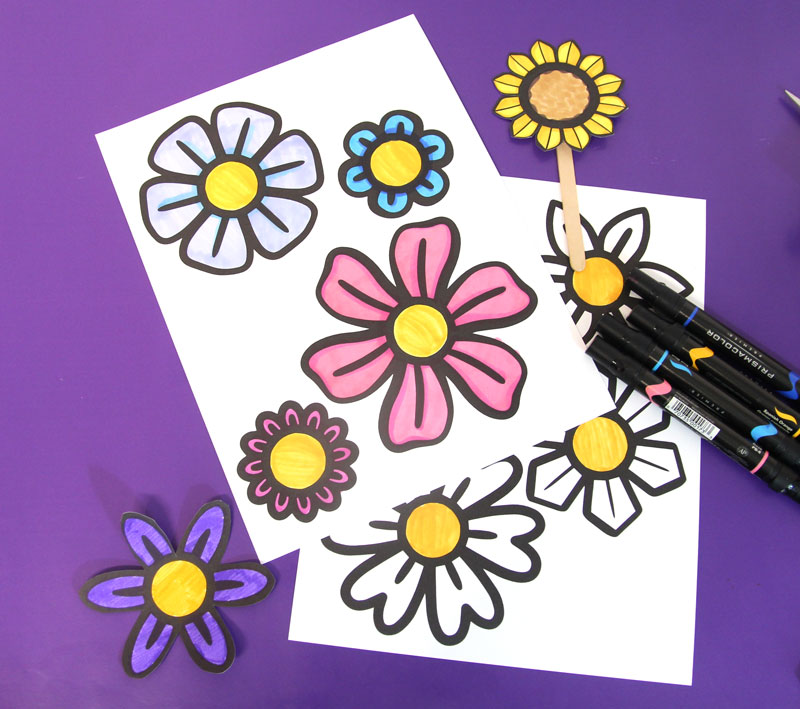 How to craft flowers for Shavuot
Shavuot flowers craft by age:
Toddlers: Because it's a flat craft, toddlers can get heavily involved, coloring it with crayons.
Preschool: I love the idea of using bingo markers for preschool, and paint sticks (such as OOLY Chunkies) are a favorite of mine too. Both of these options feel more like a project for preschoolers and are small-hand-friendly.
Kids: Once kids are past preschool, they can get a bit more creative, stacking flowers and adding elements like buttons and microbeads. They'll also be better at completing the assembly on their own from start to finish
Teens through Adult: If you enjoy a little arts and craft challenge, these can even be fun for adults! Just take it up a notch with your coloring tools. You can also make this craft in a mandala version with these printable Shavuot flowers.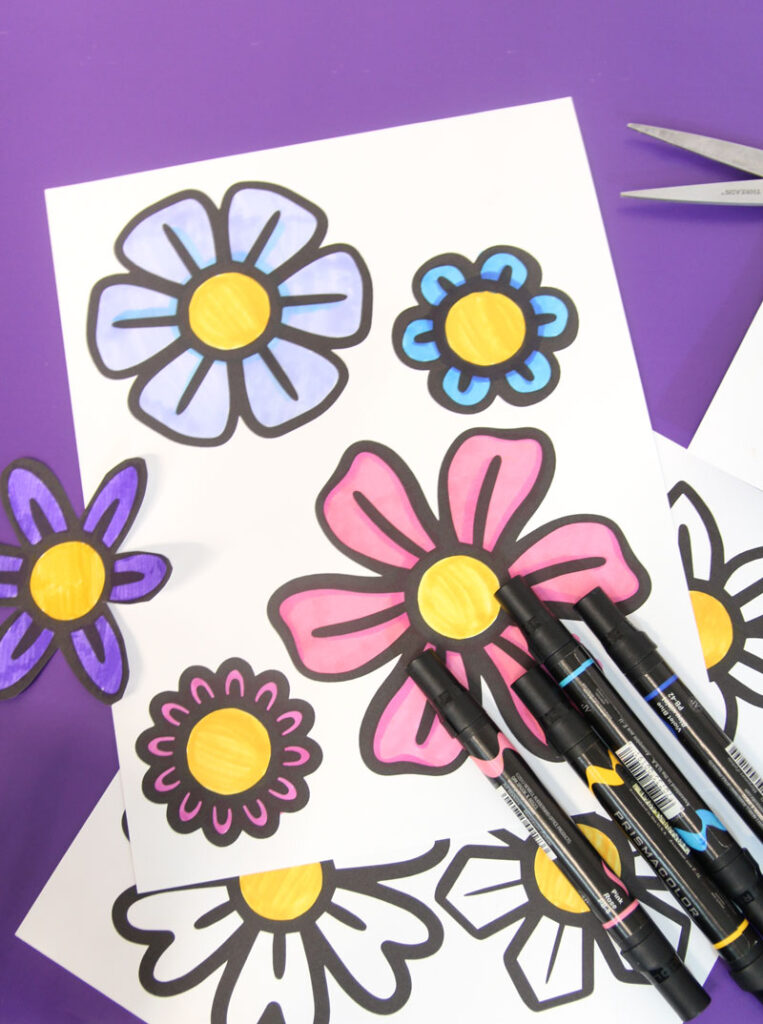 I got a little carried away coloring these with Prismacolor Preimer alcohol markers. I recommend providing teens (especially while in the home setting) with more advanced coloring supplies to keep them interested at home. A cheaper option that is high rated (but I haven't personally tried) is Ohuhu markers.
Simple shading around the edges give these Shavuot flowers so much dimension!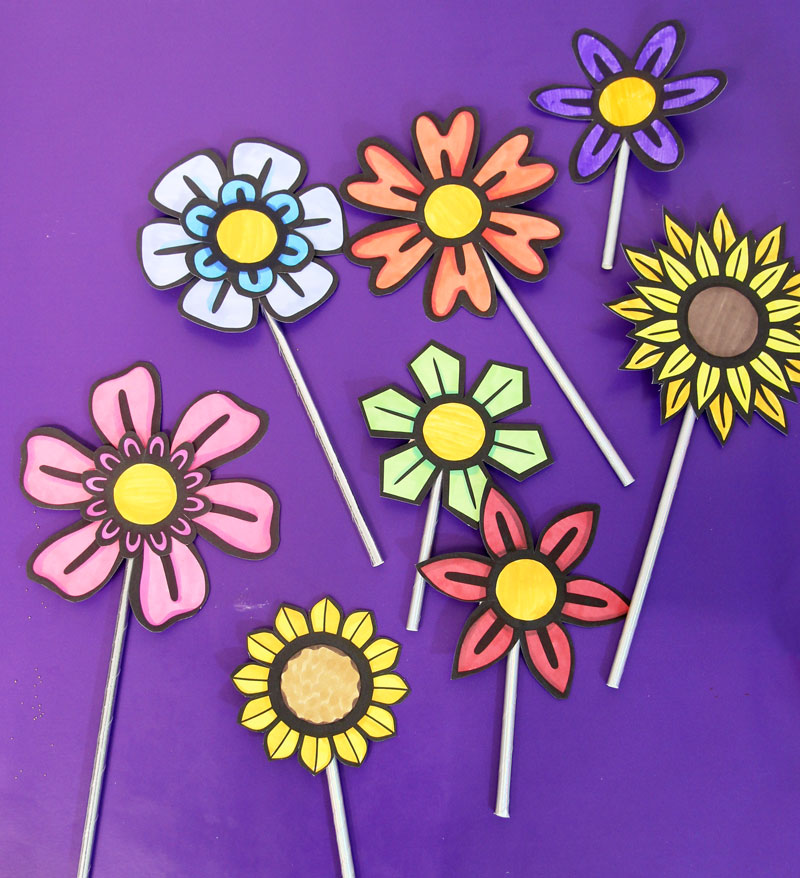 On one, I added microbeads (like glitter, but not as glittery) to the center. I added buttons to a couple of others.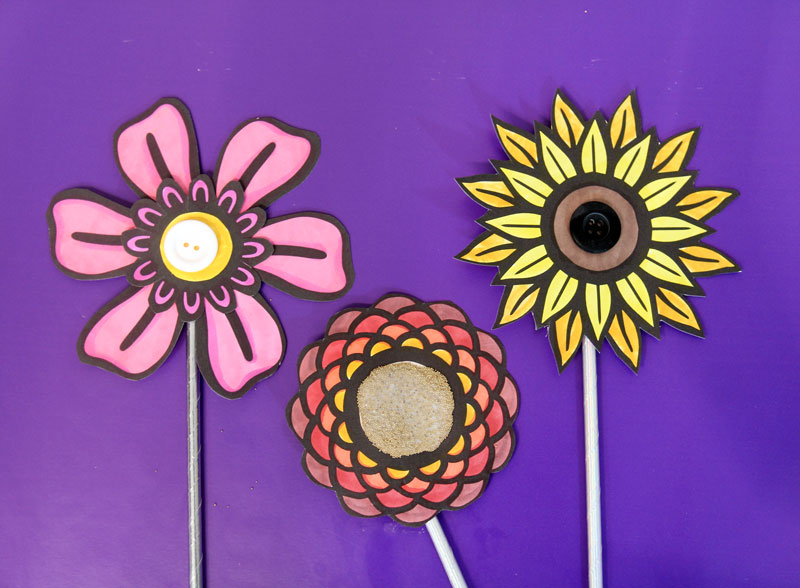 On another, I created a texture effect in the center by simply making a wavy border in a darker color and adding dots in the same color: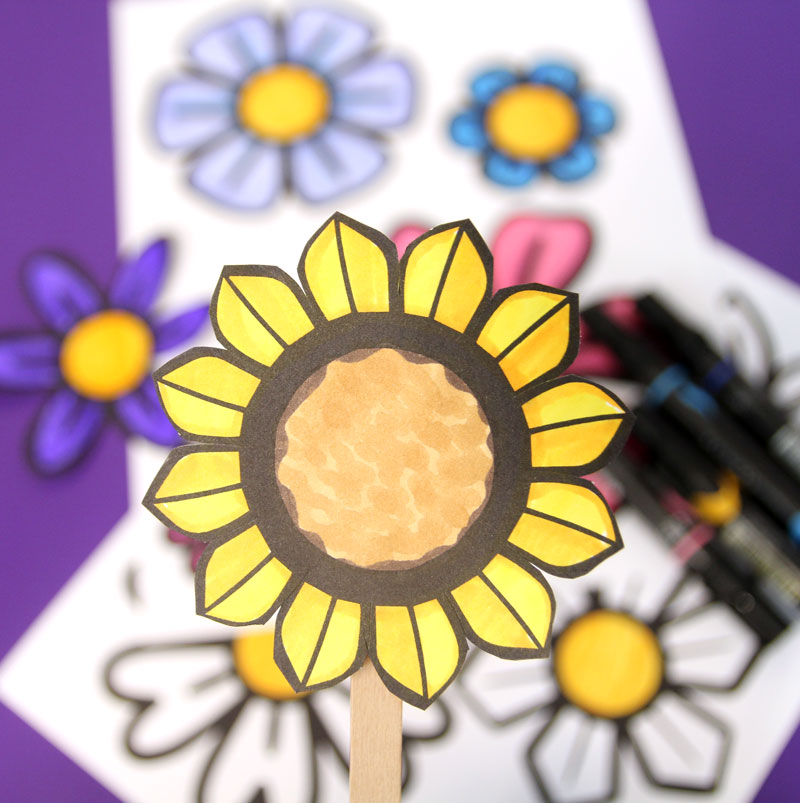 I had these in mind as an open-ended craft. I wanted the flowers to be able to be layered.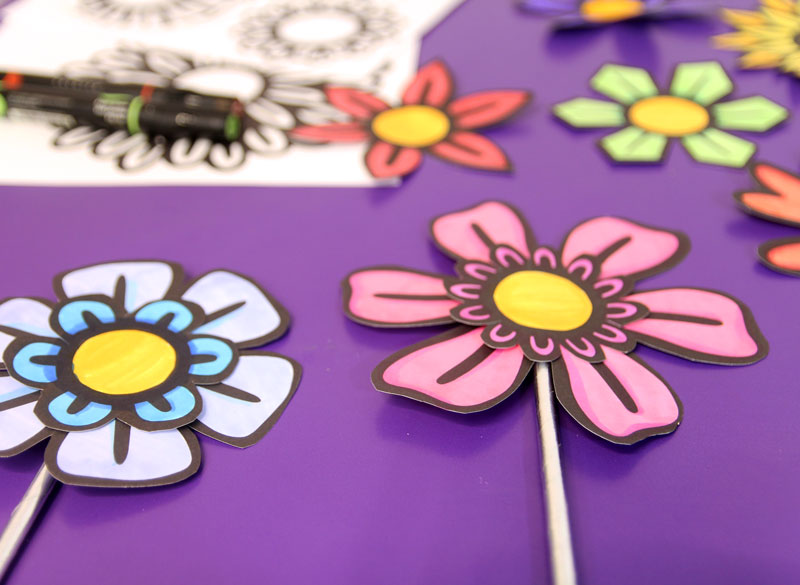 But you can also leave them unlayered.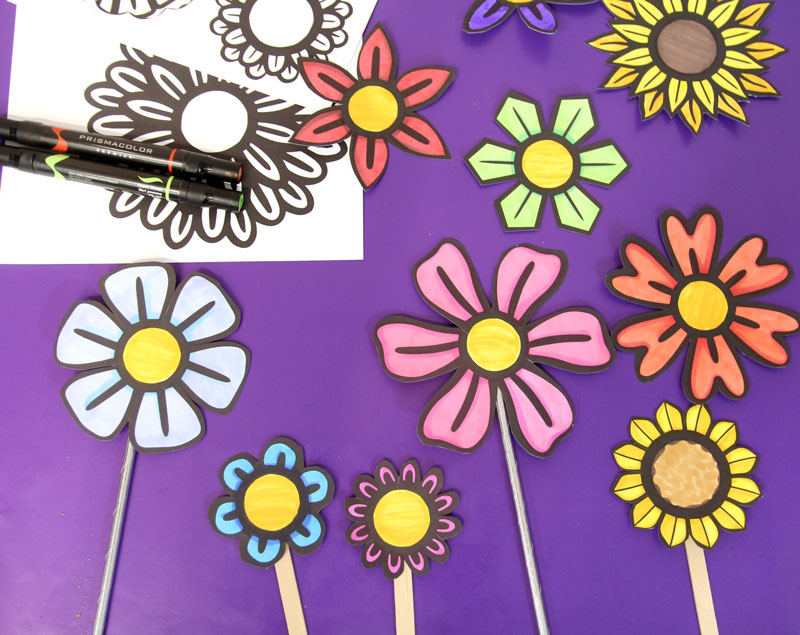 Once again, I got carried away in the design process as well. I made loads of flowers in various levels of complexity. I am offering three basic flowers as a free printable for subscribers. That's plenty for classroom crafting or to make at home.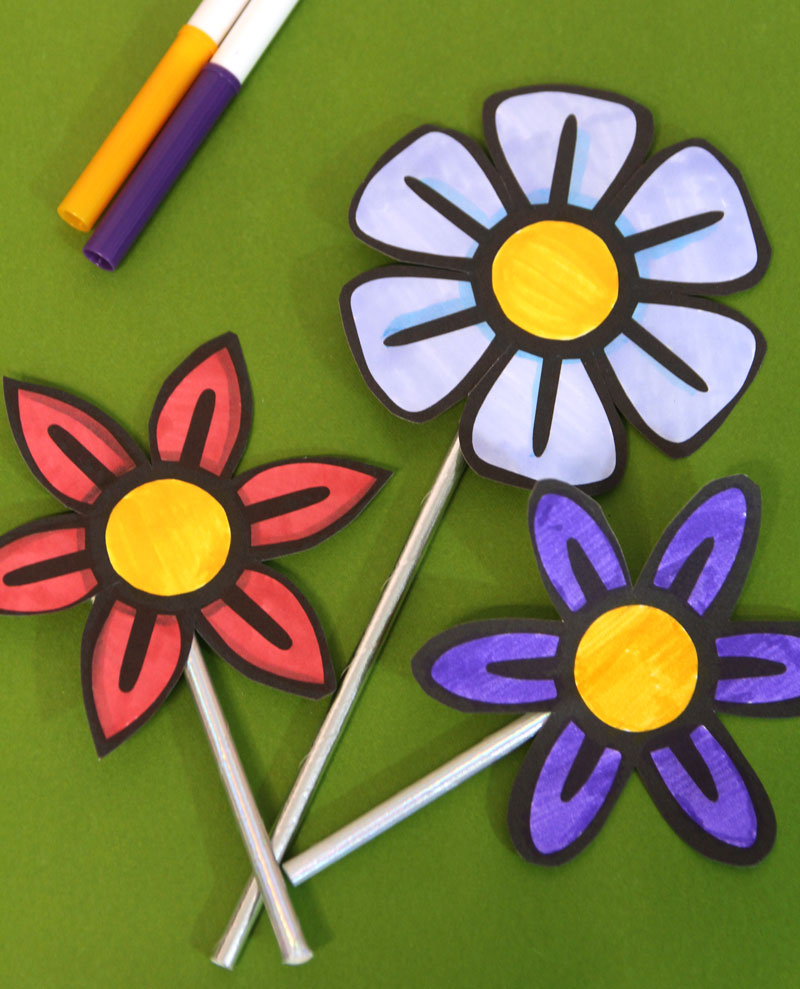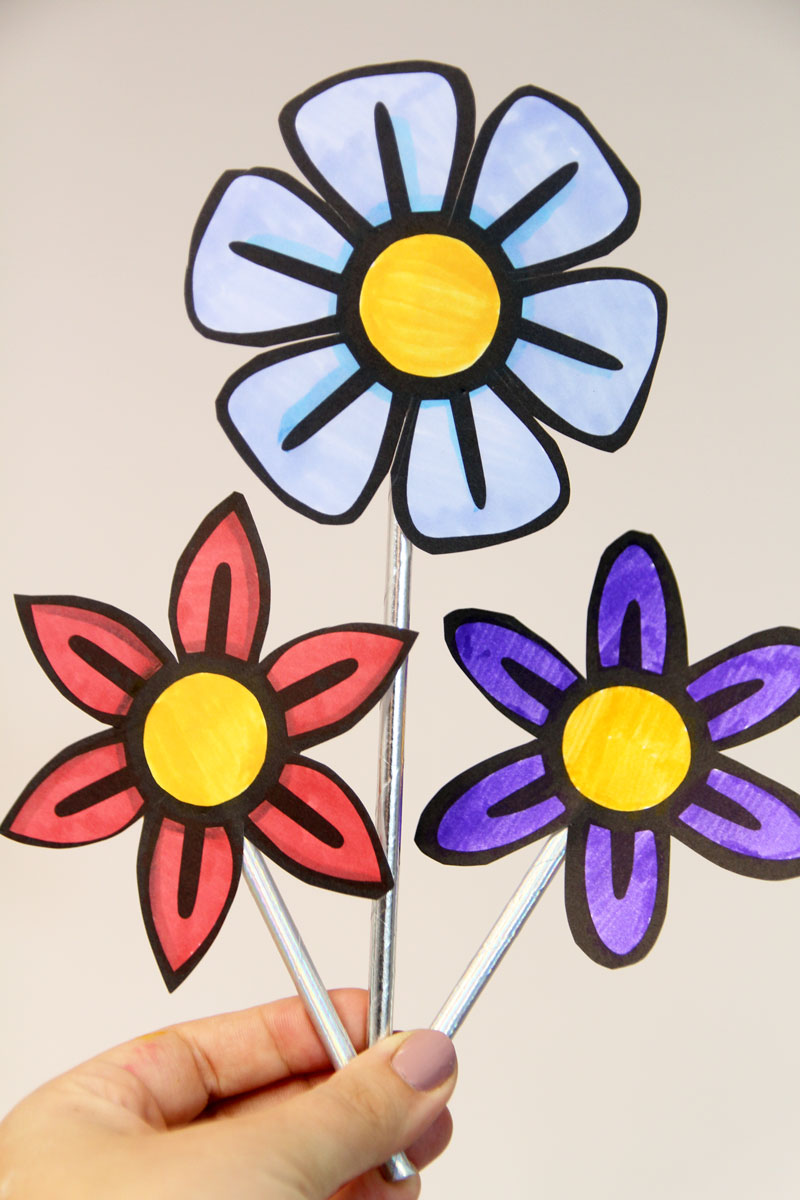 Since I like you to have more options, I created a premium bundle that features eight simple designs and seven less simple designs – spread across four pages.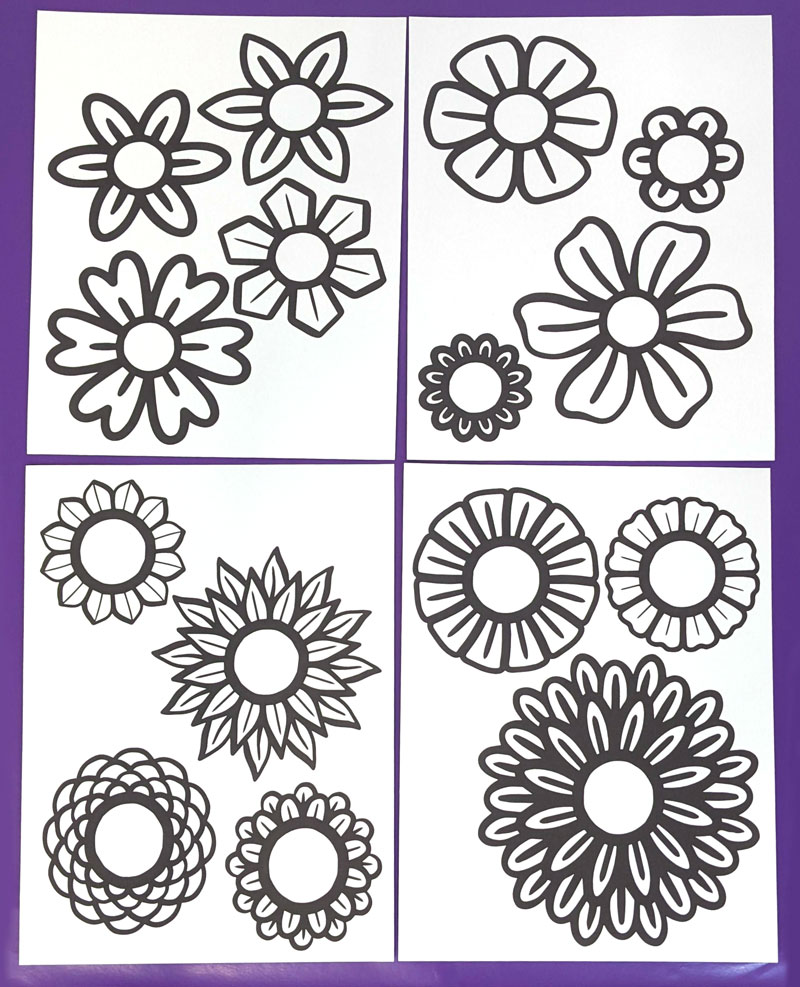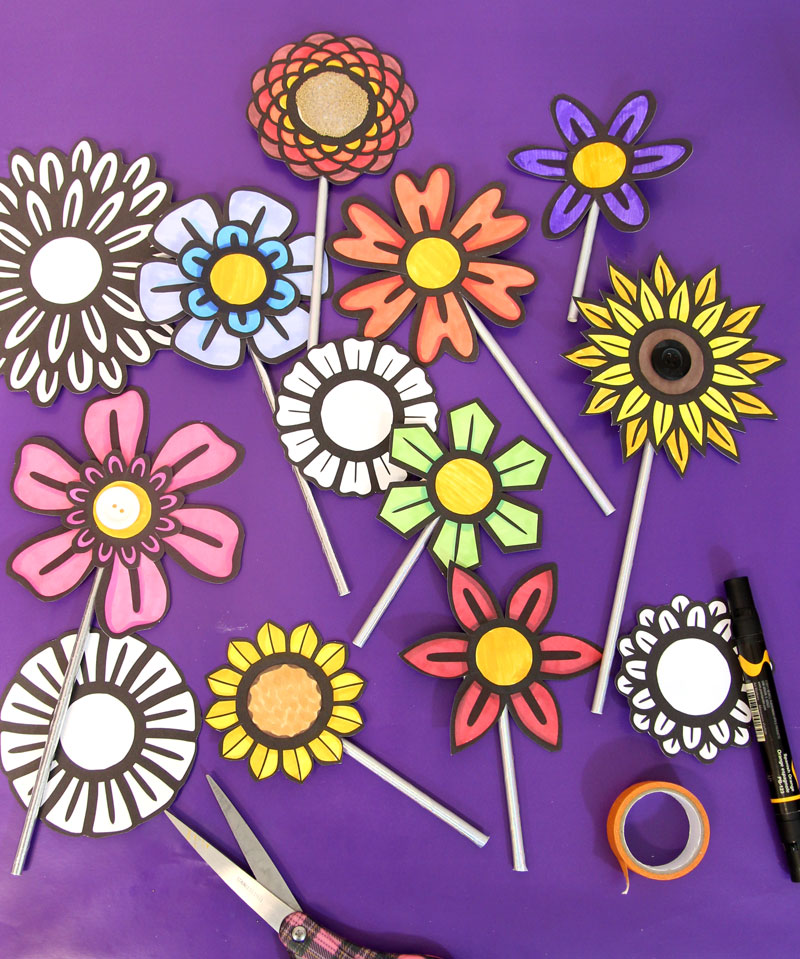 If you're spreading these out as a workshop, or making enough that you want more variety, the full bundle is for you! And of course, if you're crafting with older children, they may appreciate the more complex flowers.
Download the Shavuot flowers templates
Download your free template! It'll arrive right in your inbox. By downloading, you're subscribing to our FREE newsletter with updates on cool printables like this, ideas to simplify Jewish life, and more. Unsubscribe at any time at the bottom my emails. I respect your privacy and the law, and won't share or sell your email address.
Want even more?
What you need to make Shavuot flowers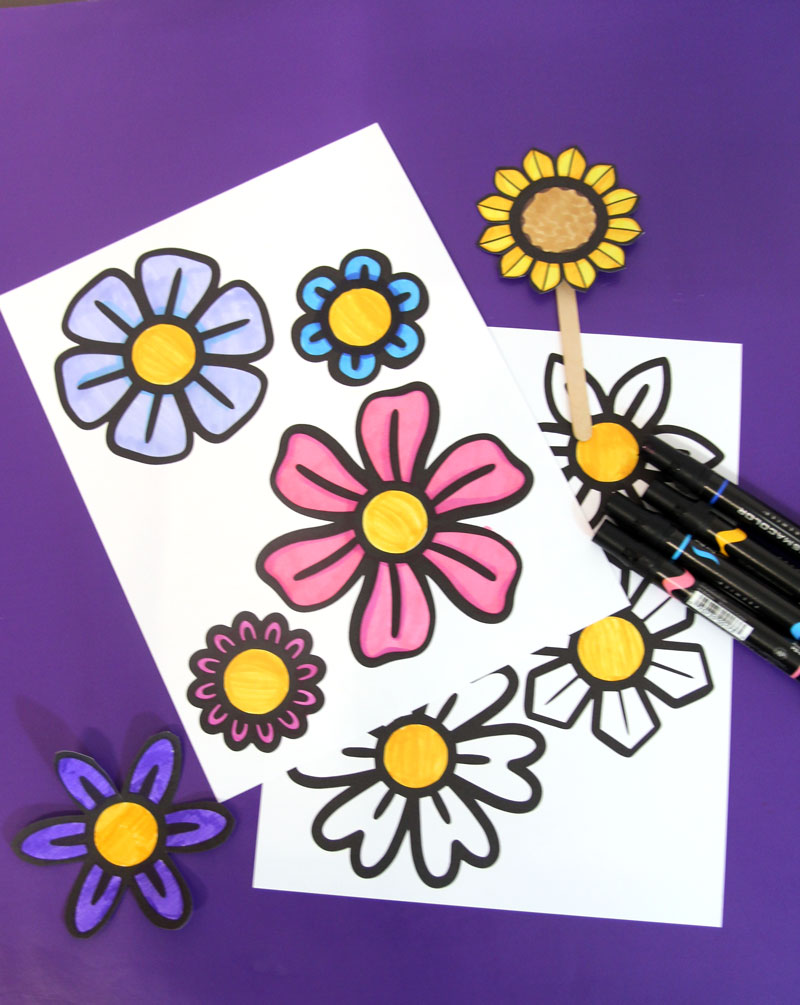 How to make paper flowers with kids
1. Color in the Shavuot flowers that you choose and cut them out.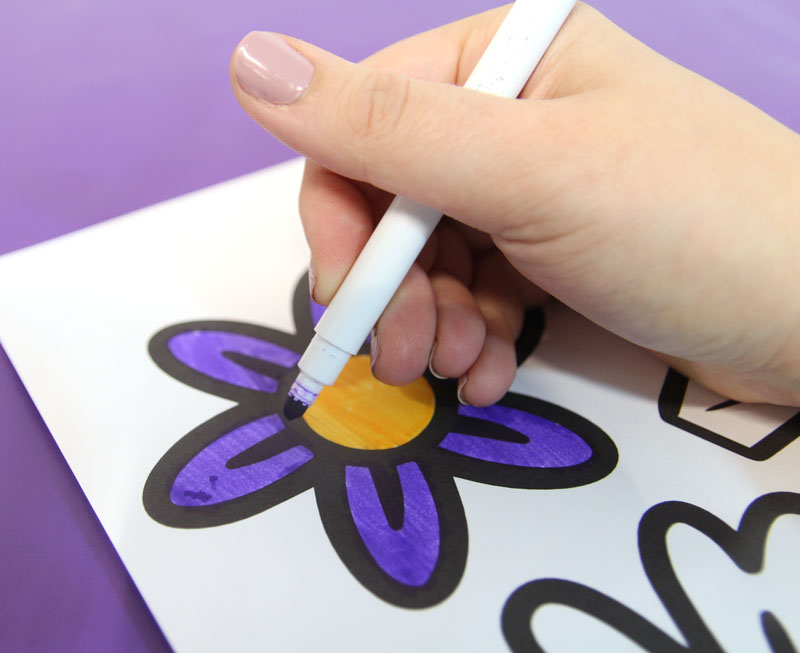 2. If you'd like you can embellish with microbeads or other fun stuff – but this will require dry time.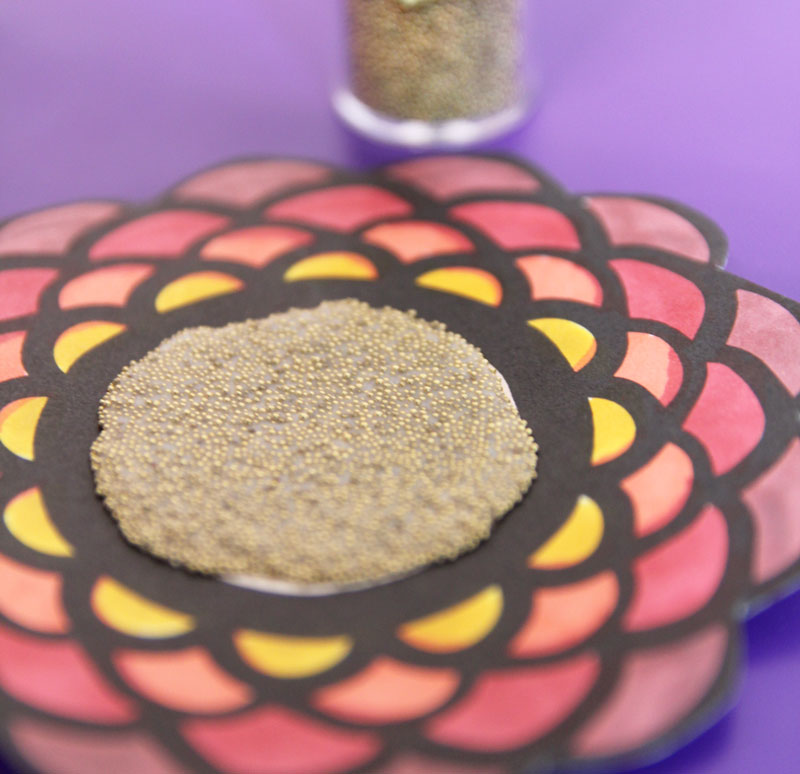 3. Glue or tape (or glue and tape temporarily to hold in place) a dowel or paper straw to the back as a stem.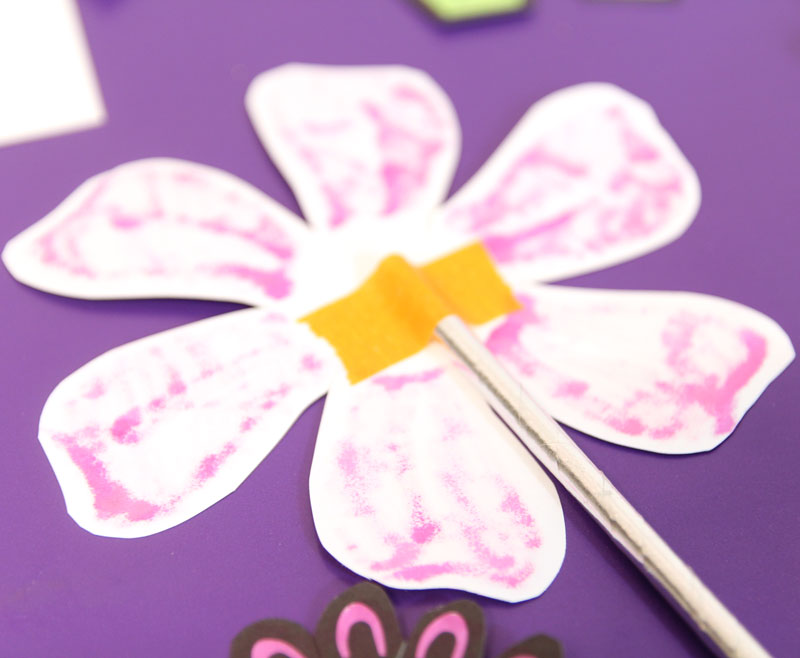 You can layer smaller designs over larger designs but otherwise your paper flowers are complete! Tip: want to make these two sided? Just print another copy and glue it to the other side of the dowel or straw. It won't line up perfectly but it'll still look great, with more depth.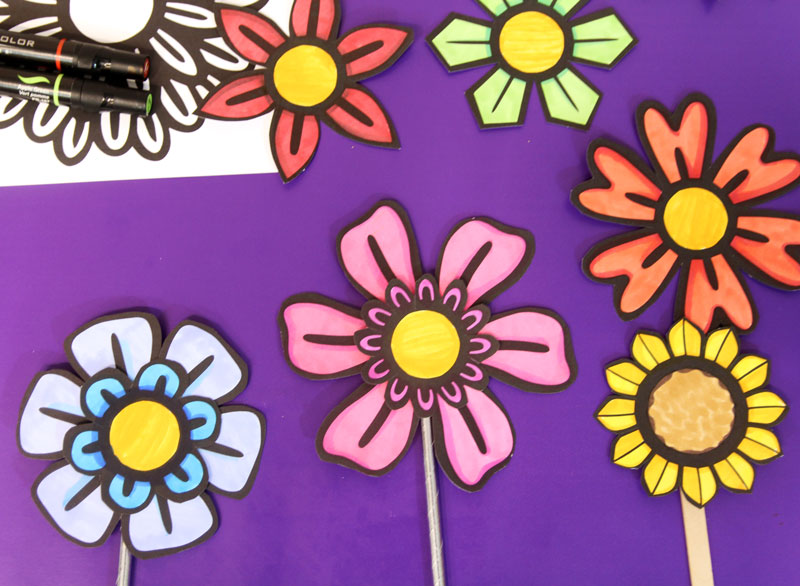 I hope you enjoyed making Shavuot flowers! Which are you making and how are you coloring it? Comment below!