If you're looking for an easy Shavuot craft for preschoolers, these Torah glasses are a quick "just for fun" craft that'll delight them! If you want something more educational, check out my Book of Ruth puppets instead. This post contains affiliate links.
---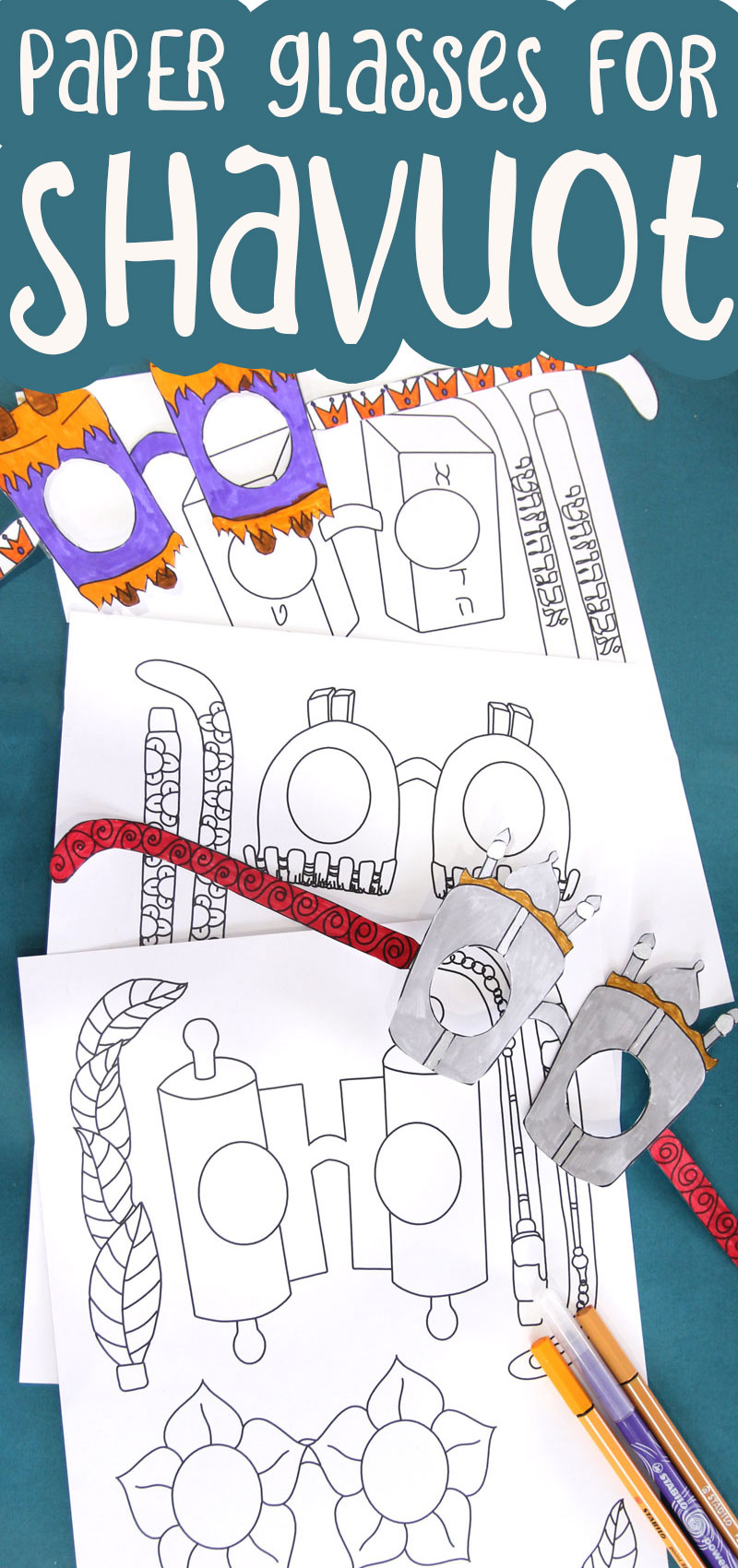 Not every holiday craft has to be super serious, and since I already have some very holiday specific ideas for Shavuot, I decided to have some fun. I illustrated six pairs of Shavuot glasses – most of them Torah themed specifically.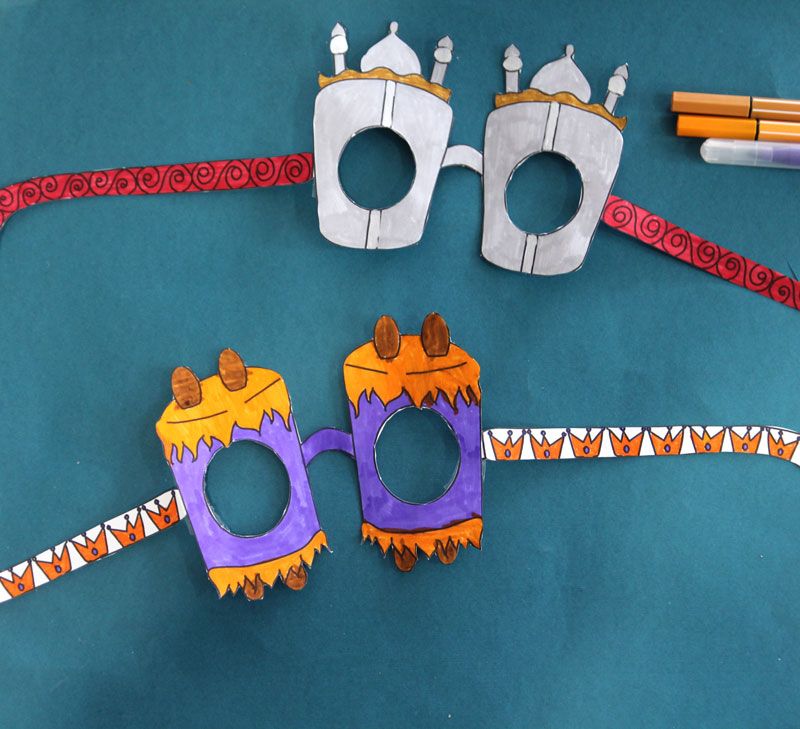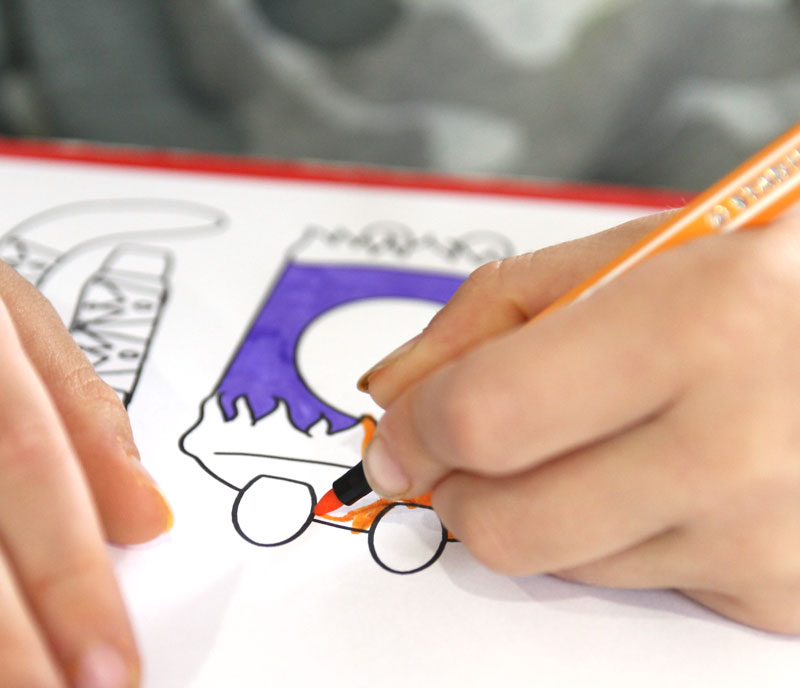 Why glasses, you ask?
Because which preschooler doesn't love dressing up with glasses?!
It's the perfect preschool craft, and while not purely educational, it's definitely a conversation starter and a fun review of themes learned in class.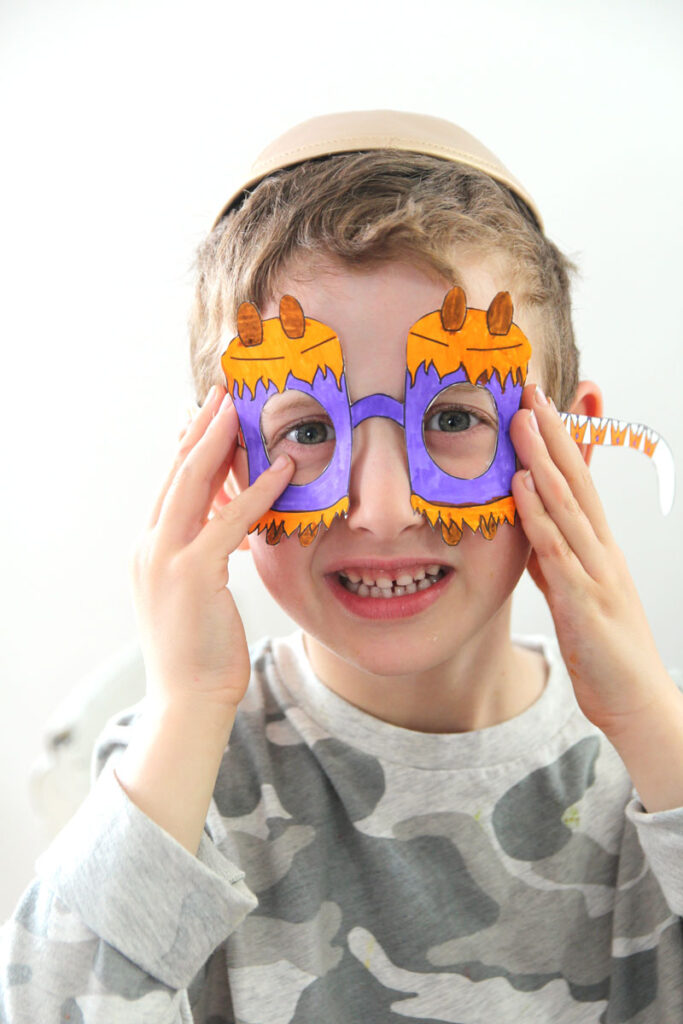 Preschoolers love to pretend and they love to dress up too. Glasses in different themes make for a fun twist on what could otherwise be just another coloring page. It's kind of like crafting hats, but just that much more fun for kids ages 3-6.
And while these aren't really wearable as-is (I offer some tips to make it stay on better), the real point is for them to have fun while learning about the holiday of Shavuot.
To make it more inclusive of various Jewish traditions, I included both Ashkenazi and Sephardi style Torahs. Ashkenazi tradition is usually to cover the Torah in an embroidered velvet cover with metallic trim. Sephardim traditionally use precious metal (such as silver) cases.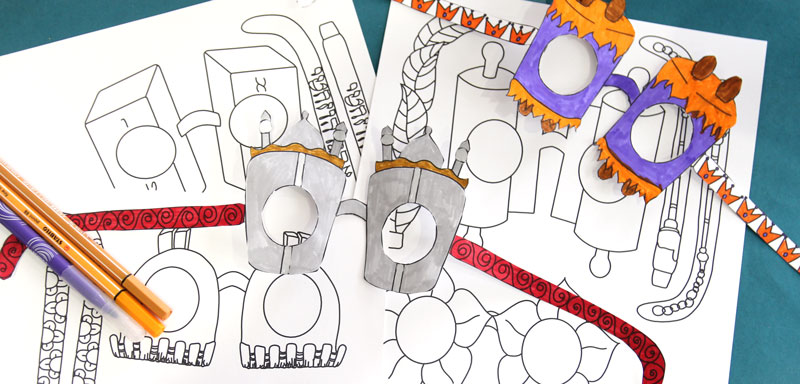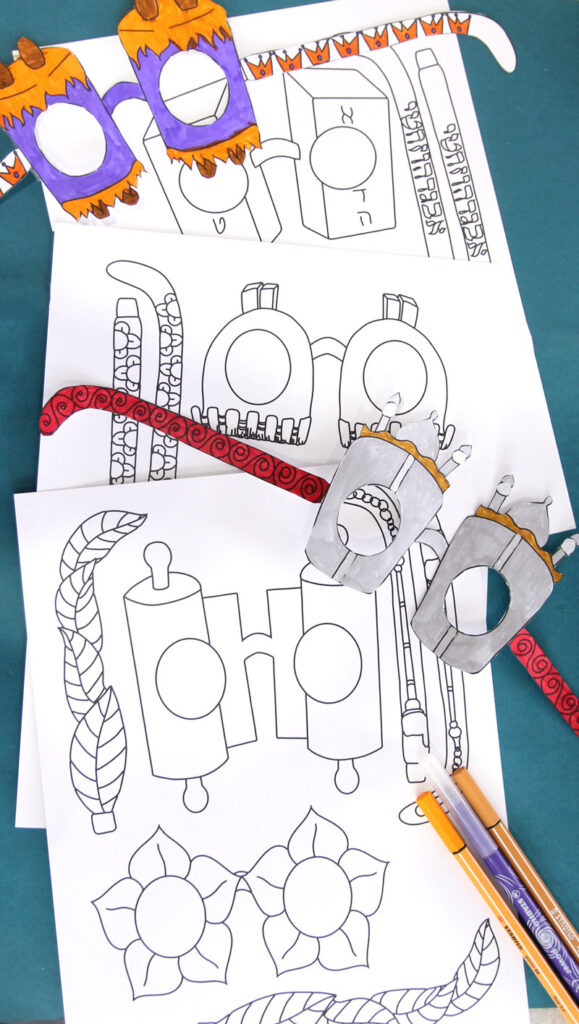 Tips for making your preschool Shavuot craft
Cardstock is not really a secure enough material to make glasses that'll stay on. With that in mind, I was debating if I should include the arms for the glasses or not. I decided to include them – and you don't have to use them.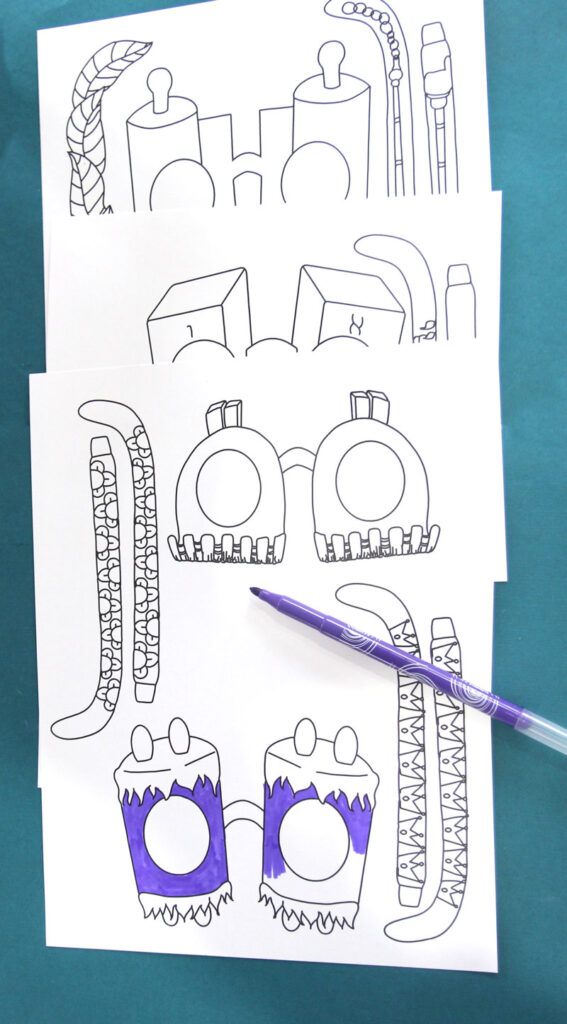 Here are some ways to make it stay on (these ideas are included in your download PDF):
Mount the parts on cardboard – or anything stiff. You can try doubling the cardstock, but that might still not be enough.
Use paper straws to finish off your glasses, as I did here. Because they are stiff, they'll lend enough support to the glasses to hold it in place. It won't be very solid, but just enough for kids to pretend with.
Treat it as a mask. Punch small holes in the sides, add an elastic, and wear.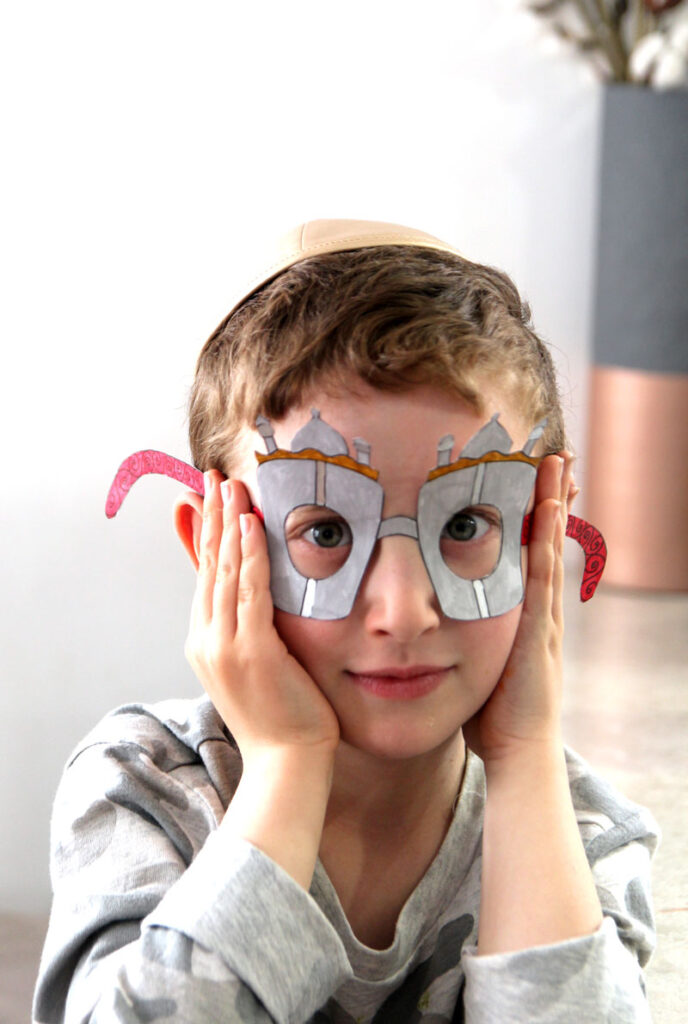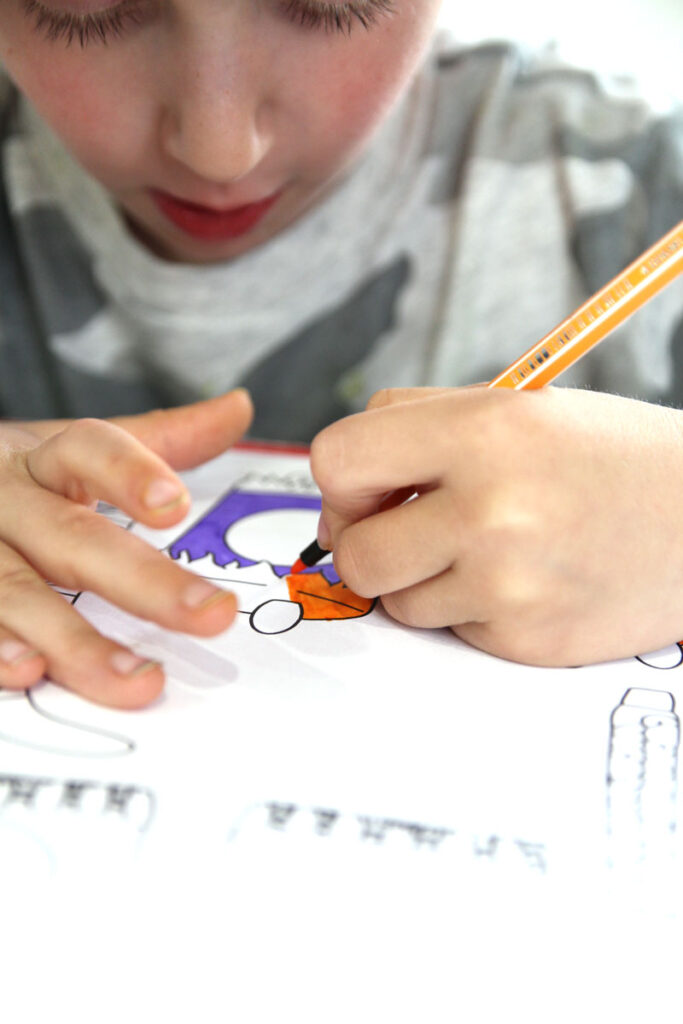 Download your Torah Glasses
This is a premium download, available in my Etsy shop. Your download includes a four page PDF. The first three include the following styles of glasses with optional arms, and the last is instructions.
Open Torah scroll
Ashkenazi tradition Torah (with a velvet cover)
Sephardic tradition Torah (with a silver case)
Mt. Sinai with the Luchot – tablets – on them
Luchot – tablets
Flowers for Shavuot
What you need to make this
How to make Shavuot glasses with preschoolers
1. Color in your glasses.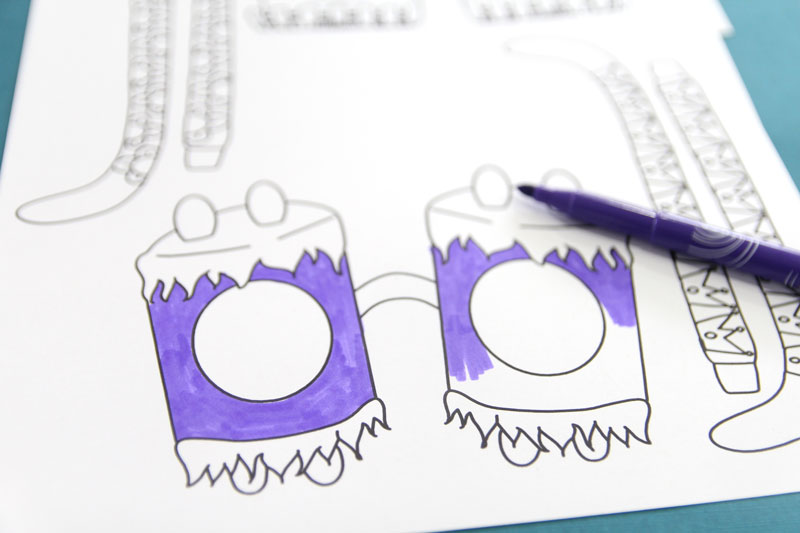 2. Cut them out.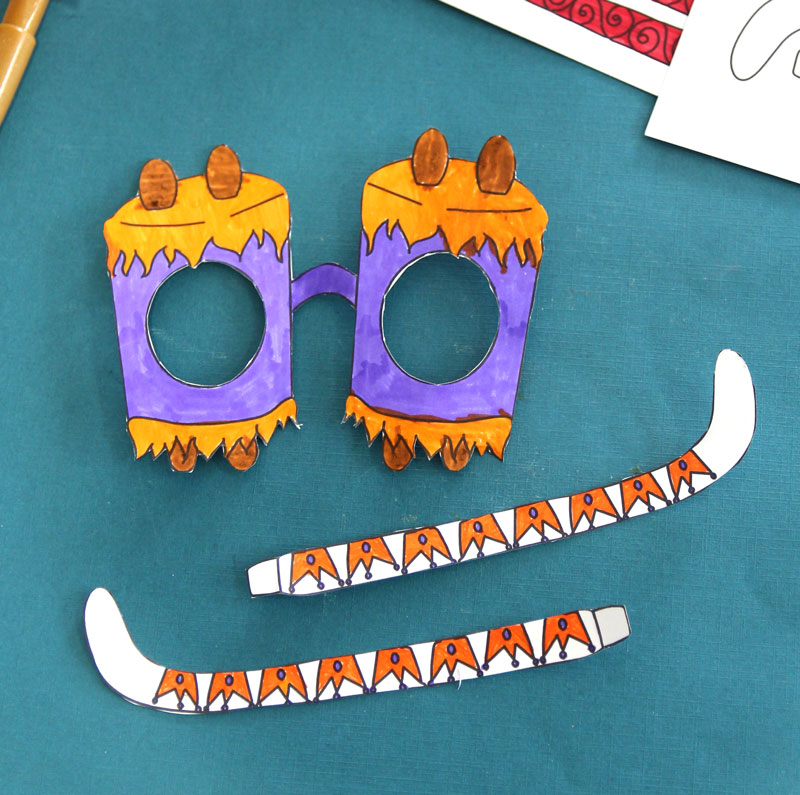 3. If using the arms I included: fold them back on the line.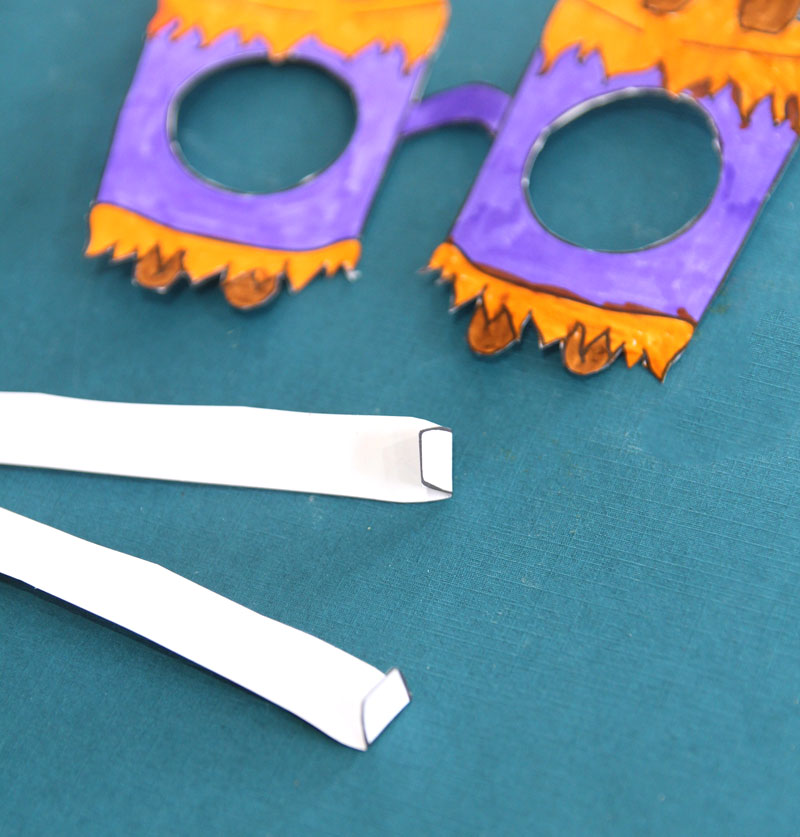 4. Tape or glue them to the back of your glasses. Alternatively, glue on a paper straw or punch holes and tie on an elastic.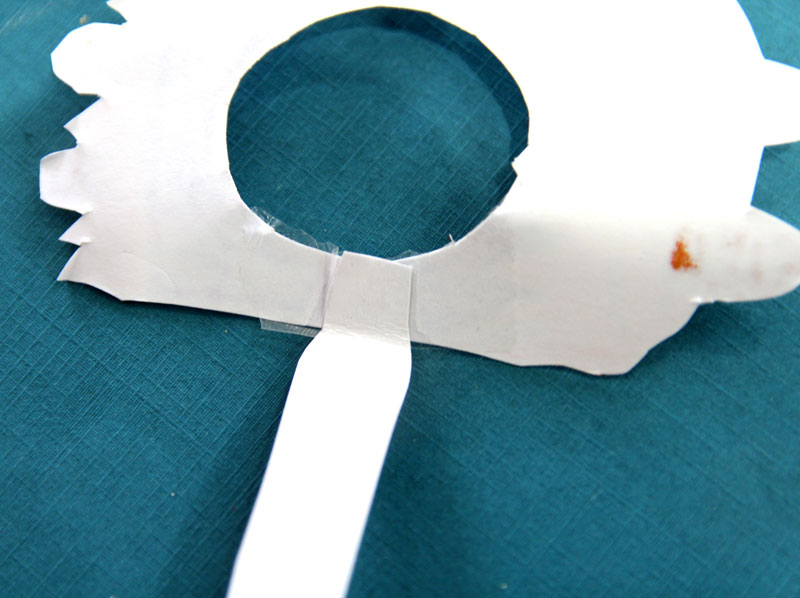 That's it! Your Shavuot glasses craft for preschoolers is complete!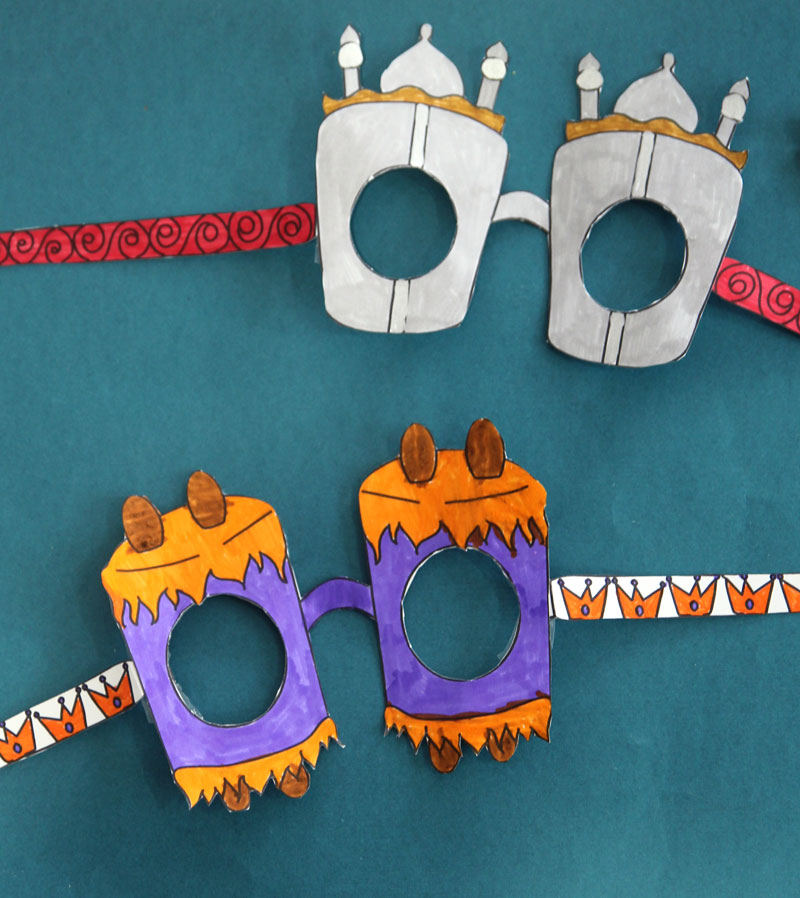 Which is your favorite design? Comment below! And if you didn't yet, you can get it right here:
And if you loved this, you might want to check out my Shavuot flowers or my Torah centerpiece crafts!