This roundup of beautiful and easy-to-make DIY Flower Napkin Rings is sure to invite that Spring warmth into your home. It's still pretty cold here in Brooklyn, NY but with Pesach behind us, Shavuot is just around the corner! Hopefully, you're taking it easy now after a busy and beautiful Yom Tov, and just starting to get inspired for what's next. Disclosure: this post contains commissioned links.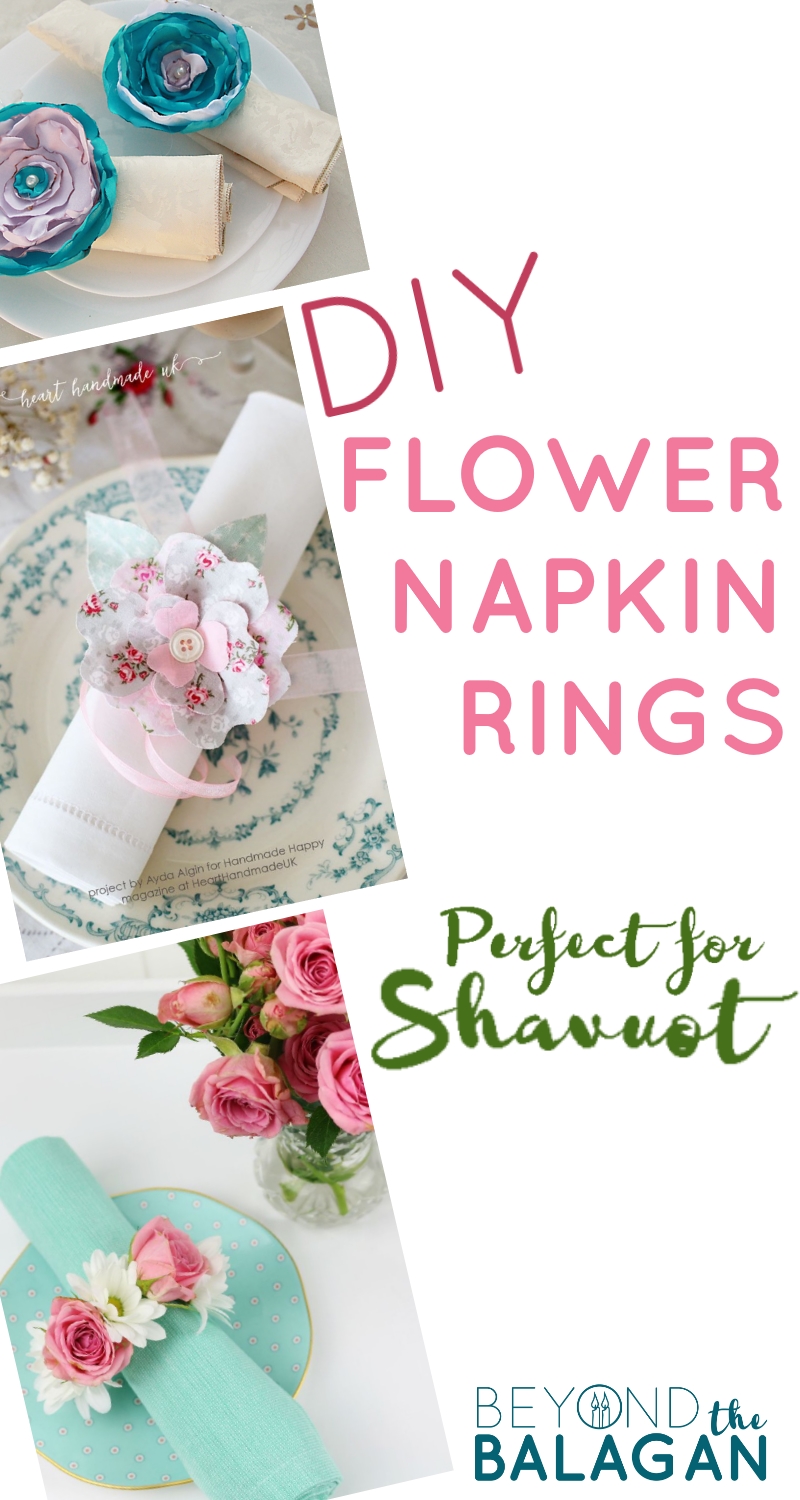 Shavuot is a beautiful time of year, during my favorite season (even with the allergies!). It's the perfect time to beautify your homes with flowers and nature.
Fresh flowers in my home are a treat on any occasion, but Shavuot is when I go all out. I am not a huge crafter, but I always make a faux flower arrangement every year in honor of Shavuot, in addition to the fresh bouquets and branches I place around.
I also like to give special attention to my table; the centerpieces, the table settings, the napkins, and of course, the napkin rings.
Making DIY Flower Napkin Rings on your own is a great way to bring something personal to the table. All the examples listed below are fairly easy to make, even if you're new to crafting.
Copyright: All of the images for these DIY Flower Napkin Rings were used with the permissions of the respective bloggers for the purpose of this post. Click on the title link or image for the full tutorial.
I have created a square and vertical image for your convenience for sharing these DIY Flower Napkin Rings. Please use the first or last image in this post when sharing and not one of the individual photos below, out of respect for the creators' copyrights.
6 DIY Flower Napkin Rings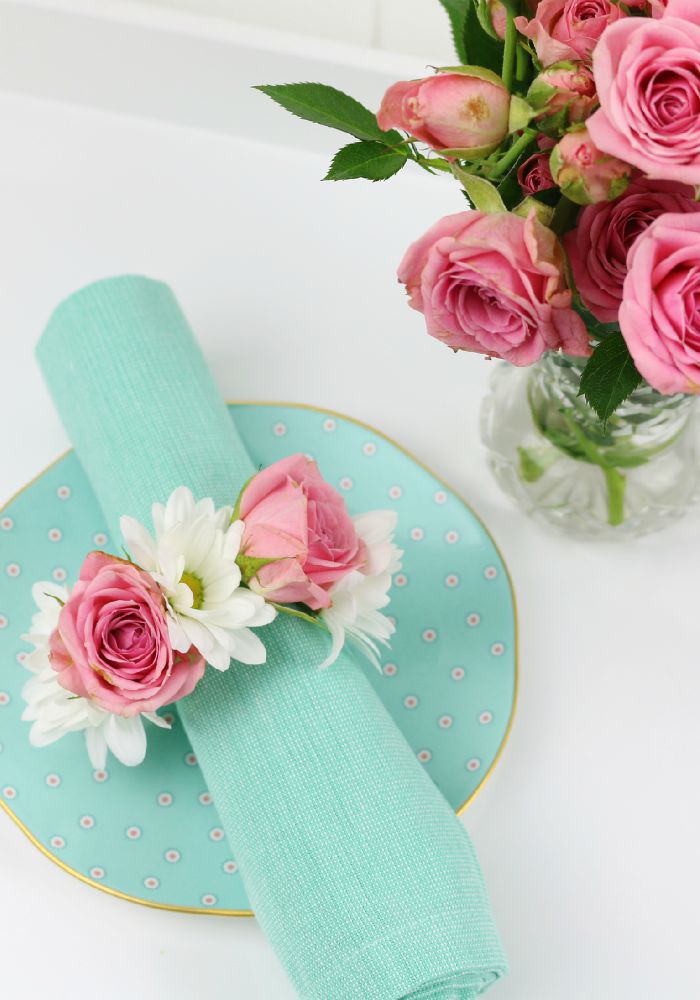 These gorgeous flower napkin rings use real flowers and just scream "Spring". They're simple, bright and will add a beautiful touch to your table settings. You can make them for different seasons, using whatever greenery and flowers are available.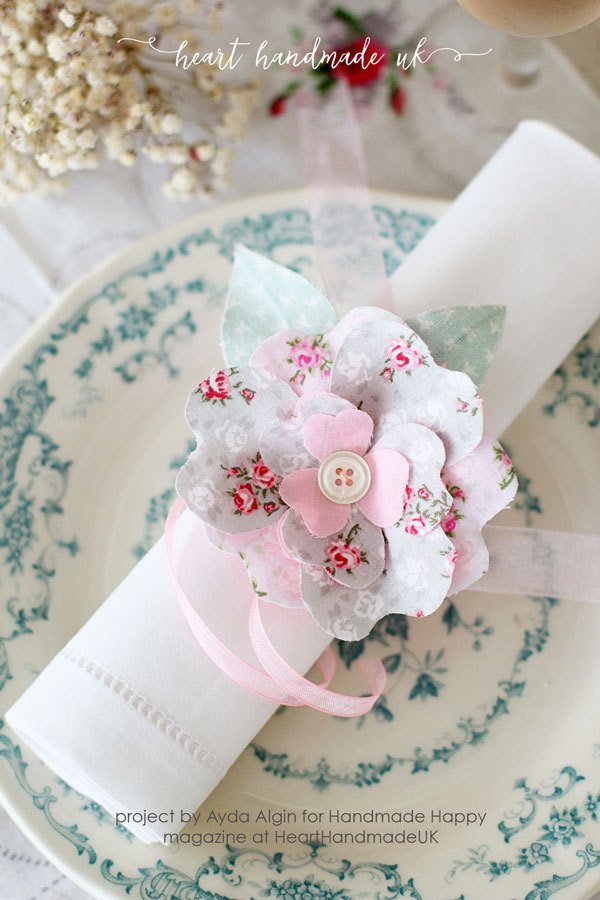 These cute DIY Flower Napkin Rings use various fabric scraps, buttons and lace to create a one-of-a-kind project. These flower napkin rings are so versatile and fun to make. Use different fabrics to get different effects, and to match your color scheme.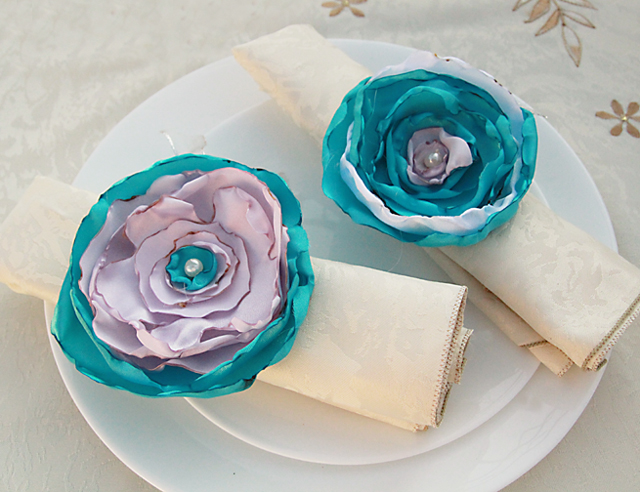 These gorgeous flower napkin rings really have that craft element if you want to go all out. They are fairly simple to make, and they will really brighten up your table. It's also a fast craft, once you get the hang up cutting the organza, so you can easily make a lot a time.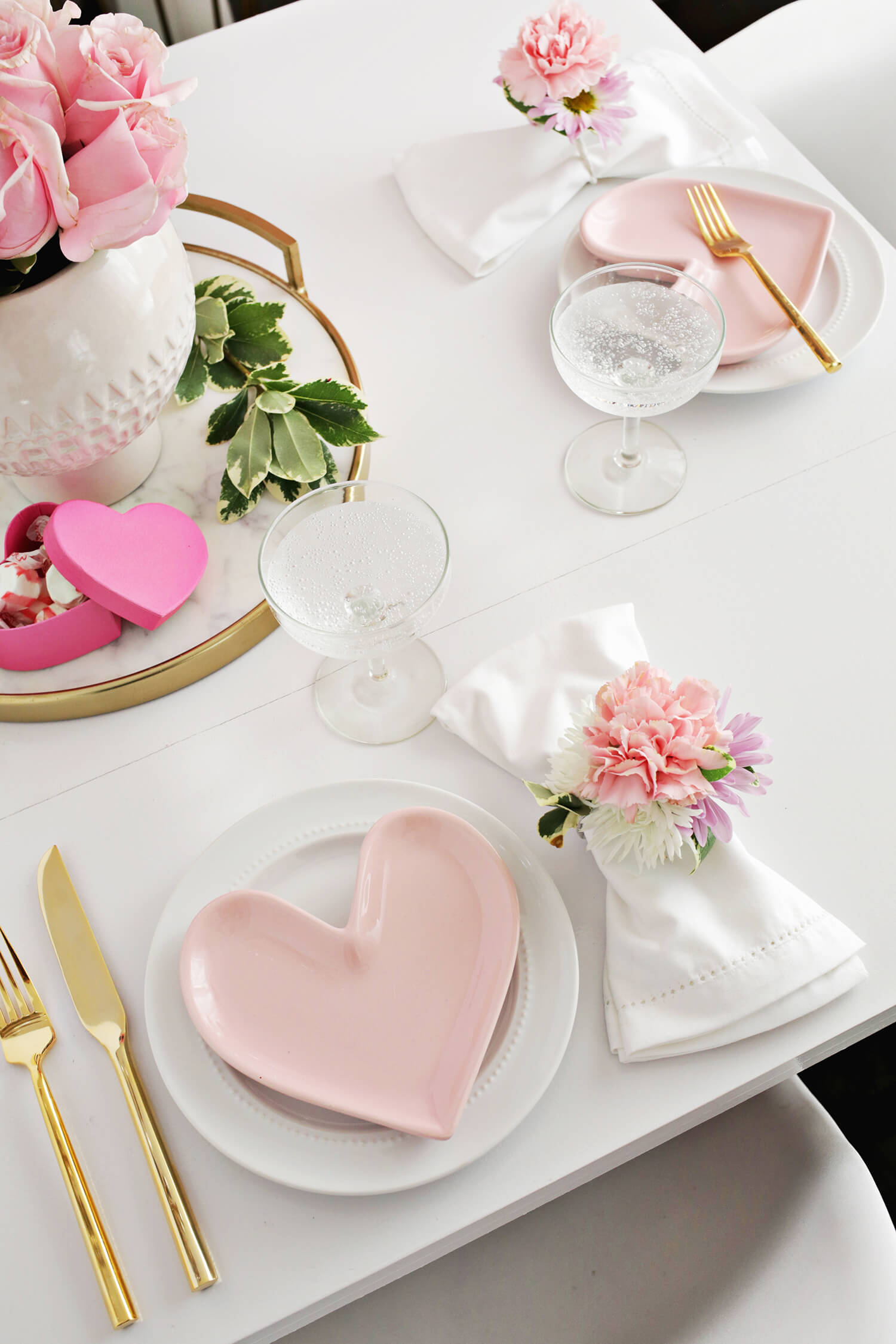 Aren't these DIY flower napkin rings just so fresh and gorgeous? They can be made with either fresh or faux flowers, whichever you prefer. You can work with classic Spring colors, as pictured, or go monochrome, or with colors that match your table scheme. They are just that perfect thing to bring your whole table together.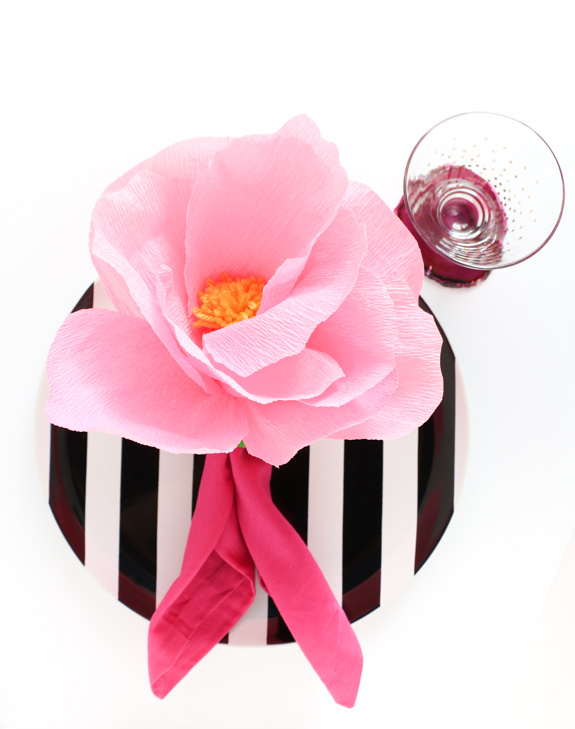 You're never too old to make a good looking tissue paper flower. This craft takes it to a whole other level, with lovely looking flower napkin rings that don't look like a kindergartner made them! I love the added touch of the yellow yarn in the center of the flower that makes it look even more realistic. Small details like that always make a difference!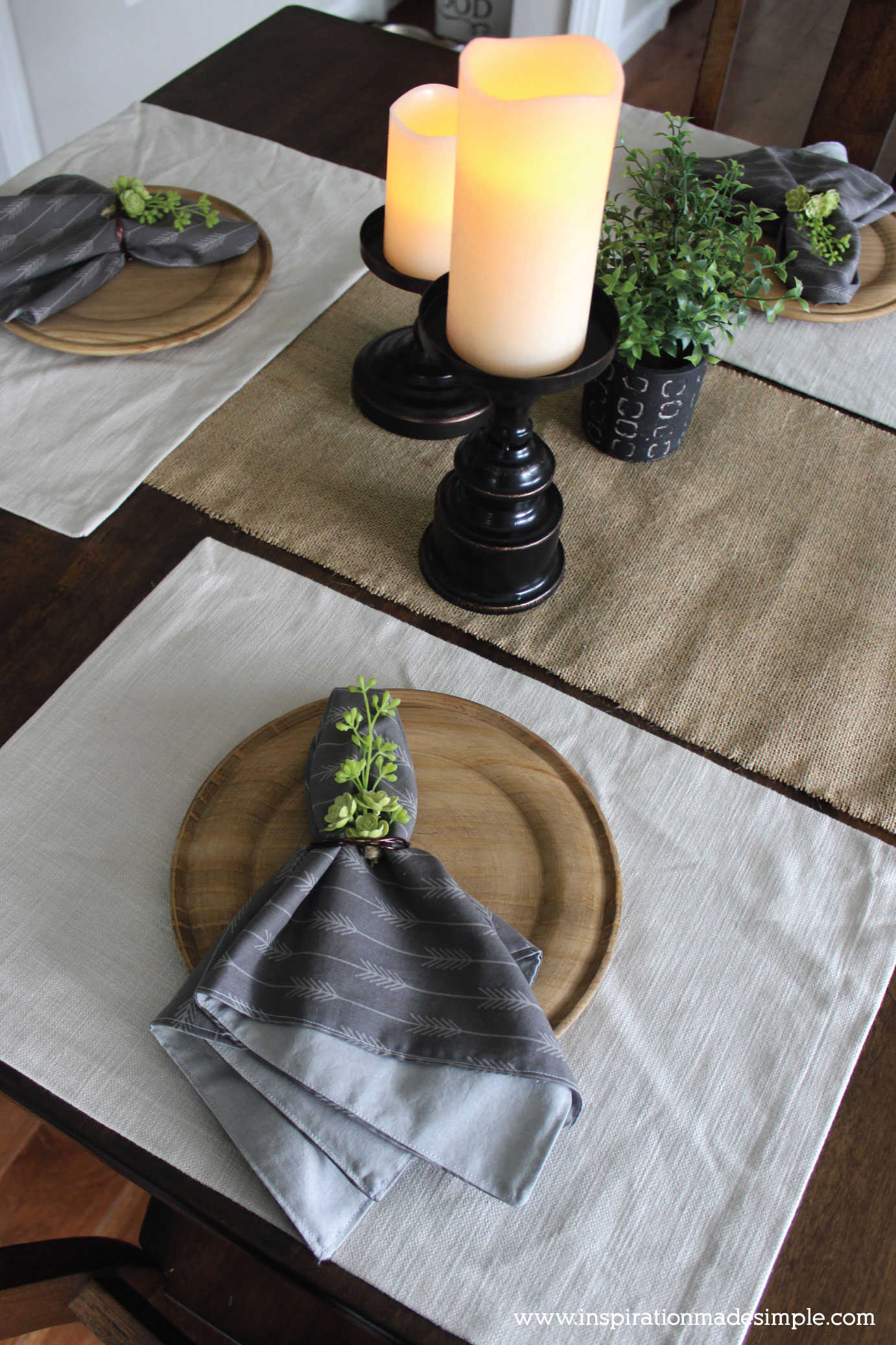 If you're looking for rustic and chic, this is the way to go. Succulents are a beautiful part of nature, and can last a long time if cared for properly. These napkin rings add such a natural and simple, yet perfect touch to a set table. To take them to the next level, add a small piece of burlap, either under the succulent, or wrapped around the wire into a bow.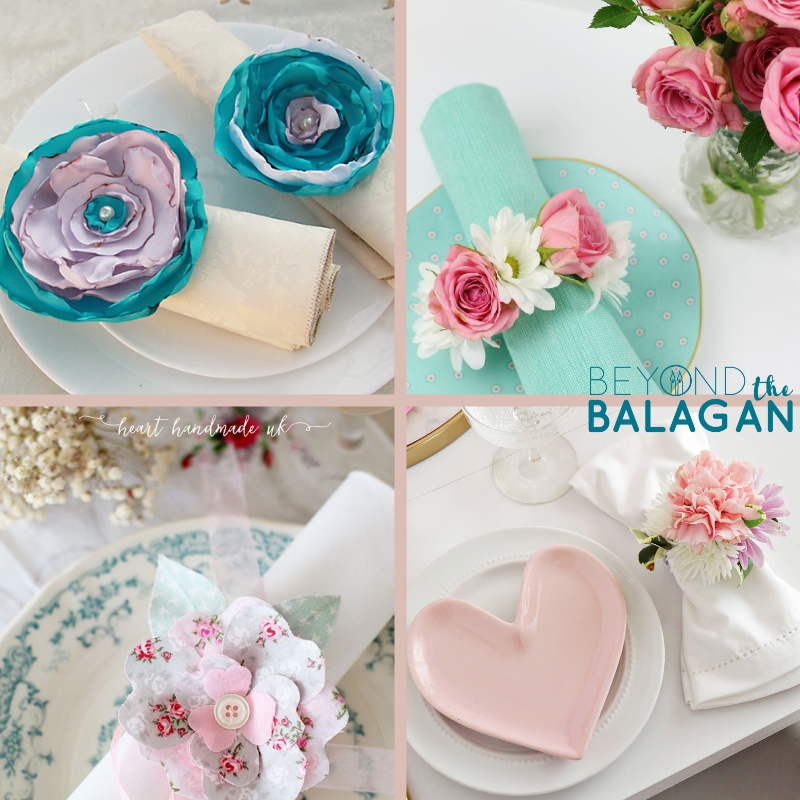 Note: Some of the crafts above use real flowers. Please consult with your own Rabbi or halachic authority as to using them on Shabbos or Yom Tov. Consider substituting silk flowers in place of real.
What special thing do you do to beautify your home for Shavuot? Will you be making any of these DIY Flower Napkin Rings? Comment below!