A Passover sensory bin is a great activity for preschoolers – minus the Chametz! You can also check out my no chametz signs. This post contains affiliate links.
---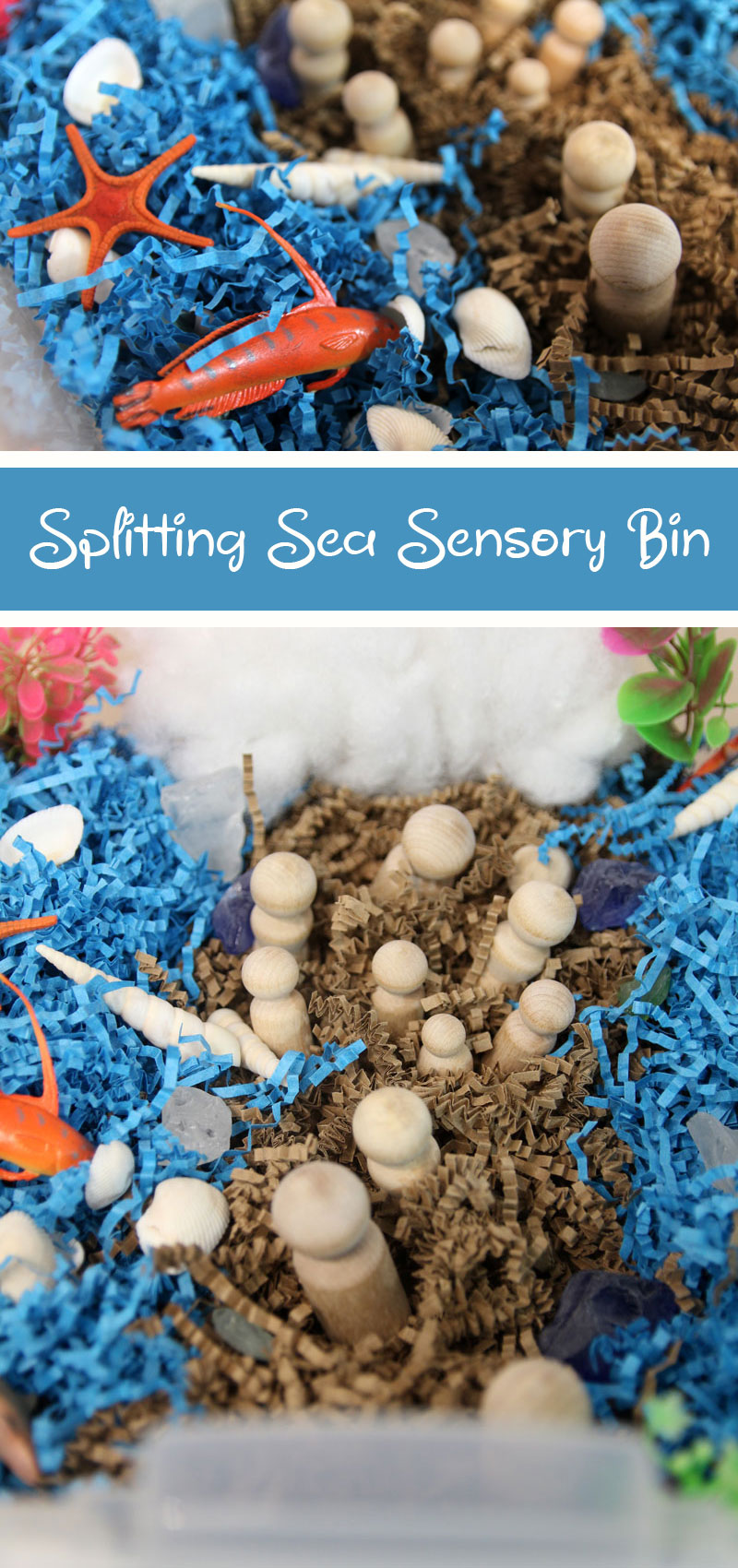 My kids love the freshness of a good sensory bin – it's like a new toy every time! And I love how for just a few extra dollars, I can mix and match supplies I already have to create something new.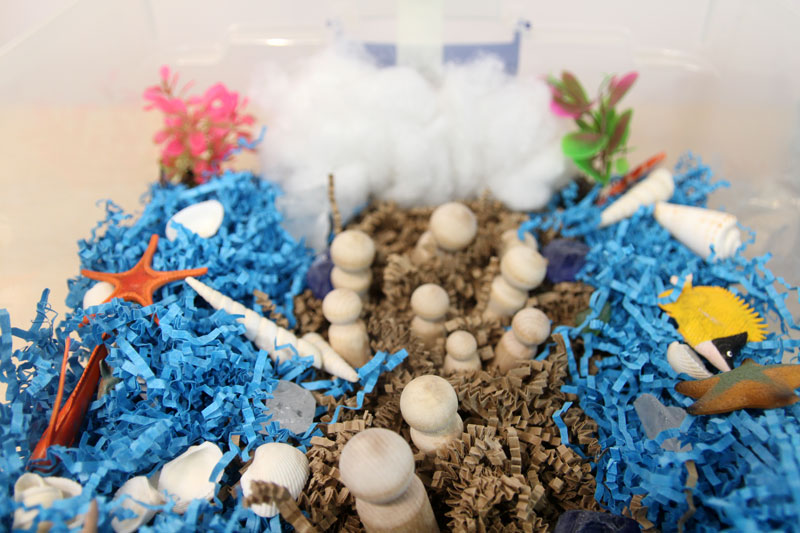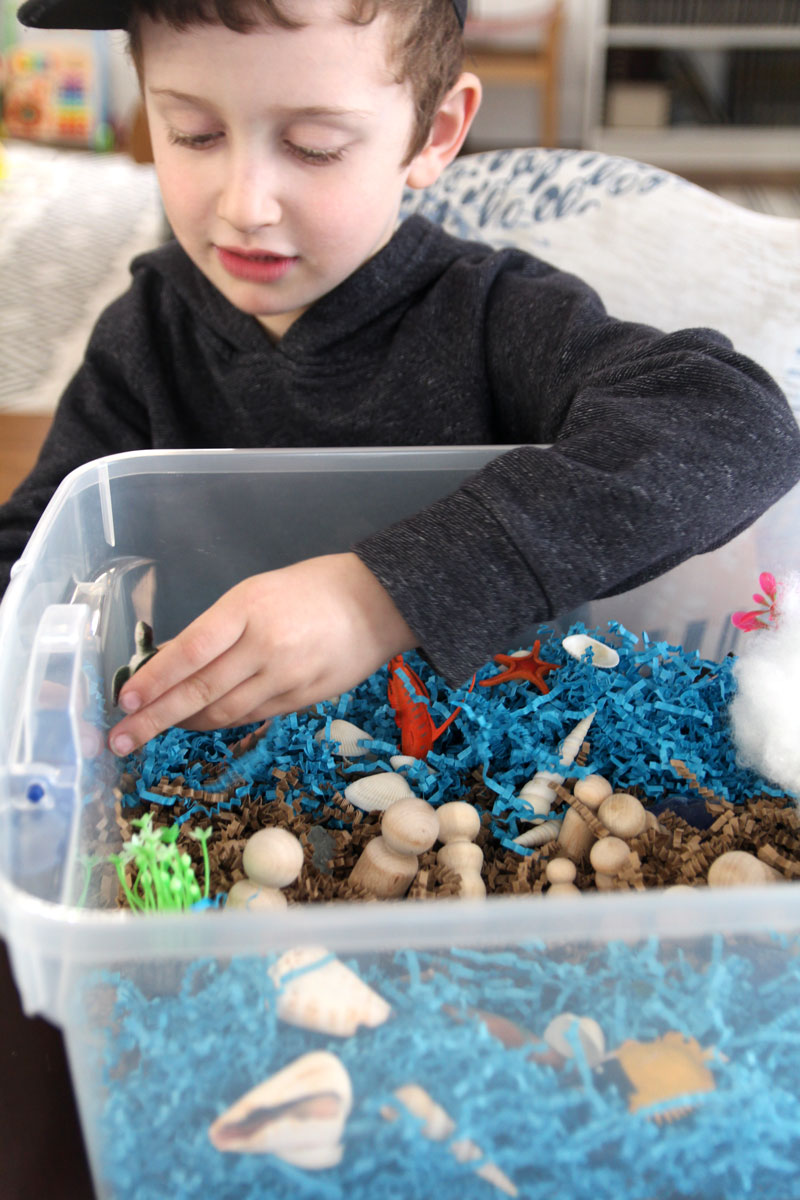 Today, I'm sharing a fun Passover sensory bin in a Splitting the Sea theme. This is half sensory bin, half small world, and so versatile! I'll even share some more ideas for what you can do with this theme!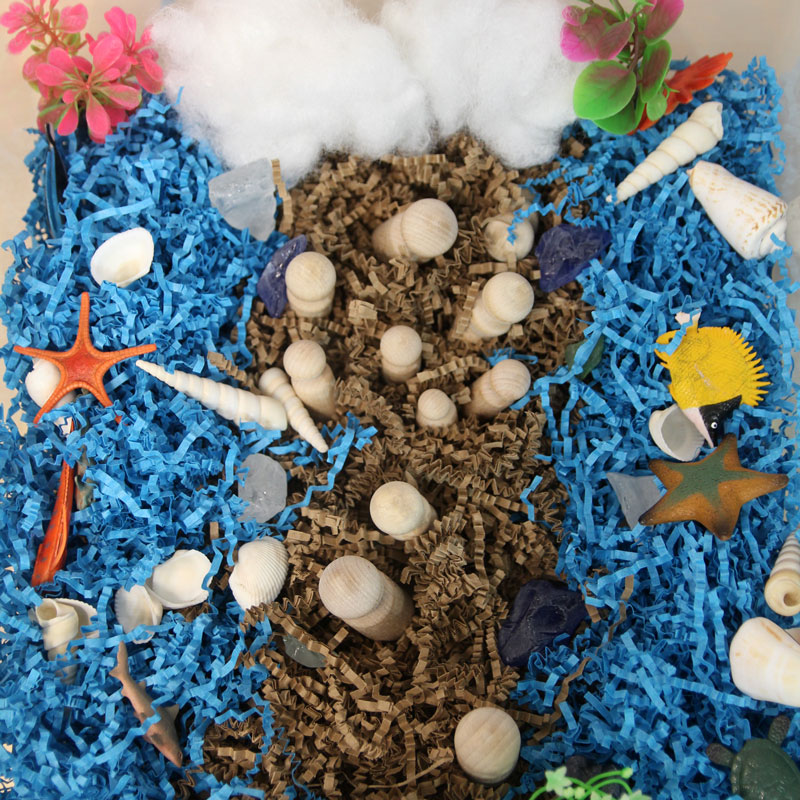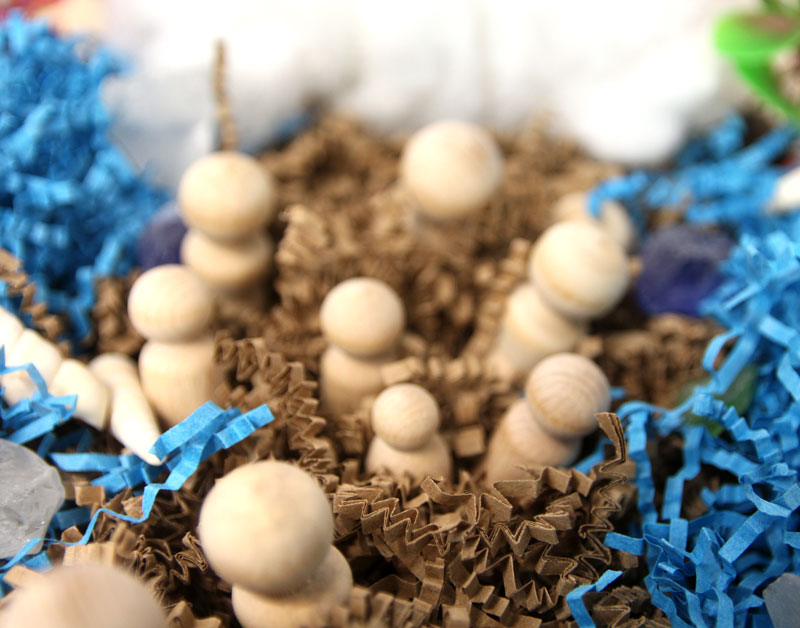 The quick list of what I used
The Passover Sensory bin base
The base of your bin will hold everything within. I used a flat 15 quart storage container for a medium sized bin.
You can use a larger underbed box for a big bin. And if you want something smaller, just use a shoebox sized storage container! You can also create sensory bins in sensory play tables such as this one, or even in kiddie pools!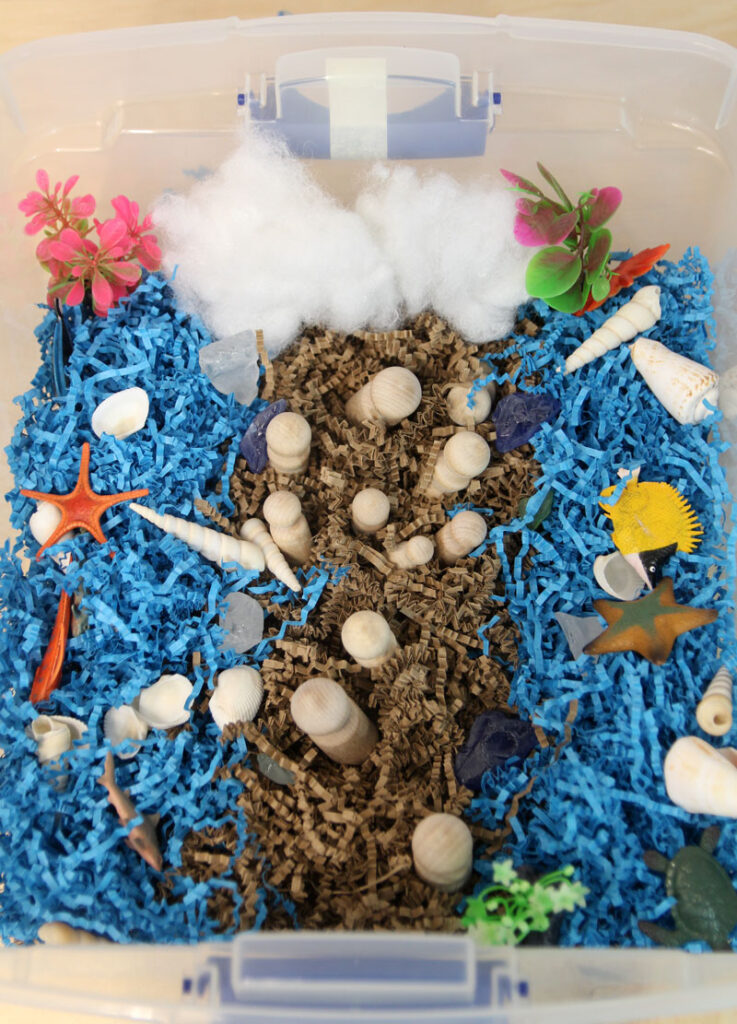 Setting the scene for splitting the sea with filler
Sensory bin filler can be a bit of a challenge for Passover -as you want to steer clear of chametz, such as dyed pasta!
What I used to fill my Passover sensory bin
I chose shredded paper basket filler for my sensory bin filler as it doesn't even so much as look like chametz or anything mysteriously similar, doesn't dirty the kids, and is somewhat eco friendly (depending on which you choose).
I set the stage with natural colored shredded paper for a sandy center.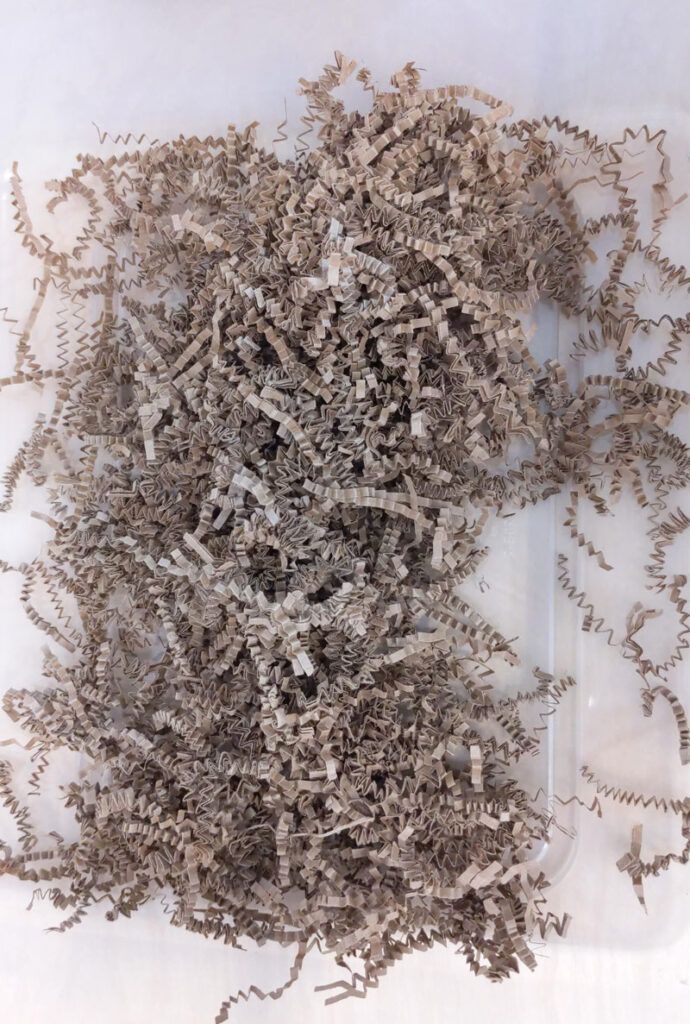 I piled blue on each side for the water. I tried to pile it a bit higher than the sand but didn't put too much effort into it. The kids get the idea!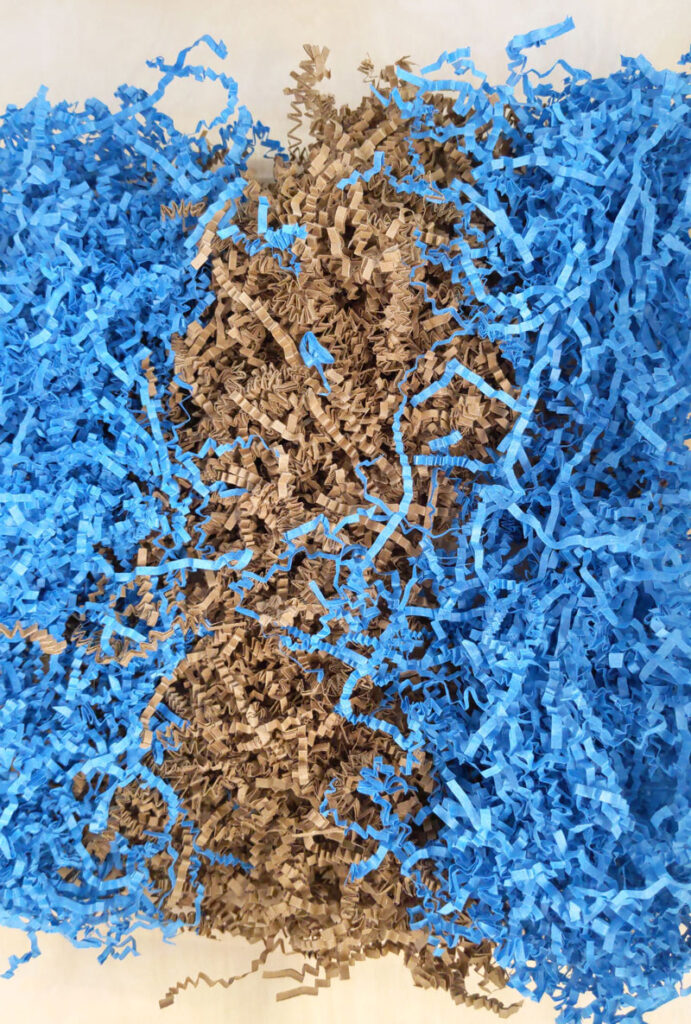 I added poly fill clouds to the front of the box as the "leading cloud by day". This adds another texture element, and is quite a unique option for a sensory bin filler, but preschoolers will love the tactile diversity as well as the "cozy" element!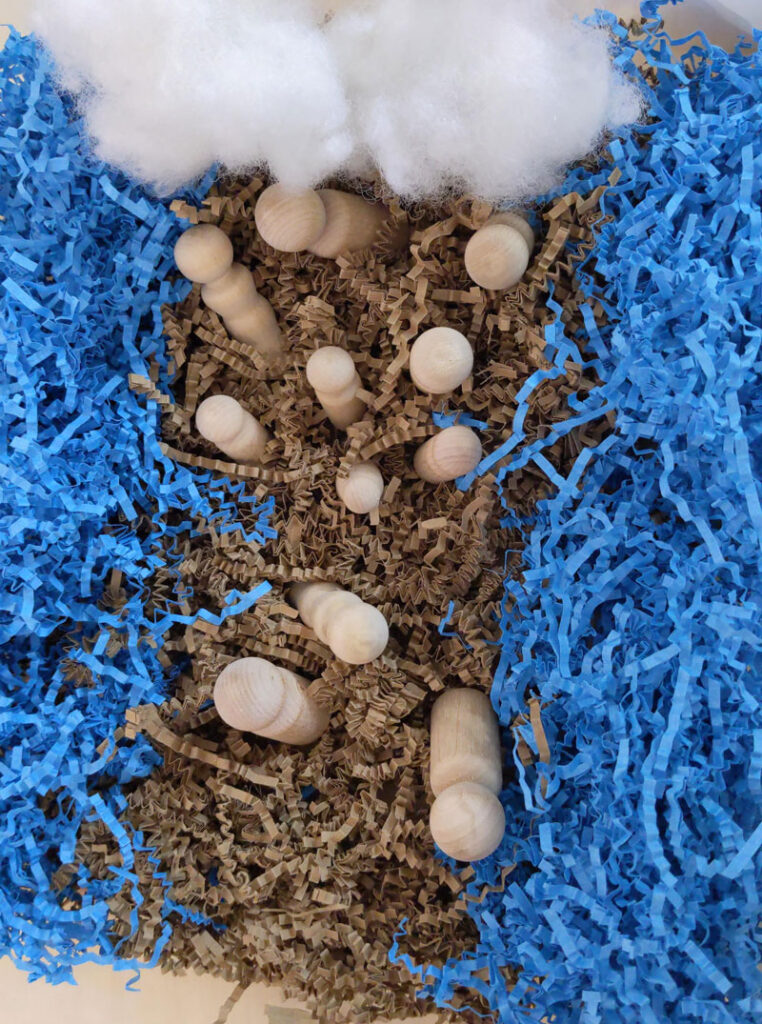 More ideas for you to use
I thought of many ideas for this, and while I ultimately chose shredded paper, here are a few more options
The toys and details of our Passover sensory bin
A cool element of a good Passover sensory bin is the discovery angle. Kids love to sift through and discover. The dramatic play aspect of a themed bin like this is just a bonus.
While I staged the elements as it was, you can also hide things.
I started mine with the obvious – the people. I used wooden peg dolls. Of course, you can paint them, but for me it's enough that it resembles people. You can also use Lego minifigures, Playmobil people, or even steal your child's favorite character figurines for the exodus!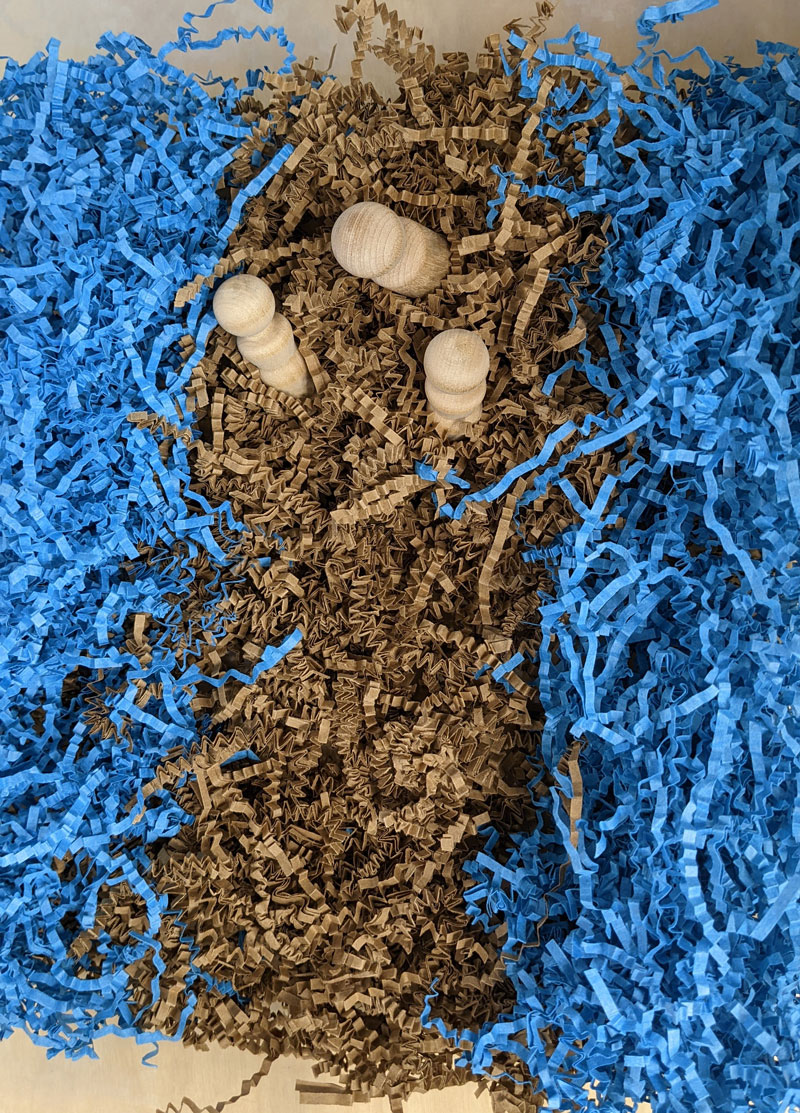 I tossed some sea shells and sea glass into the water.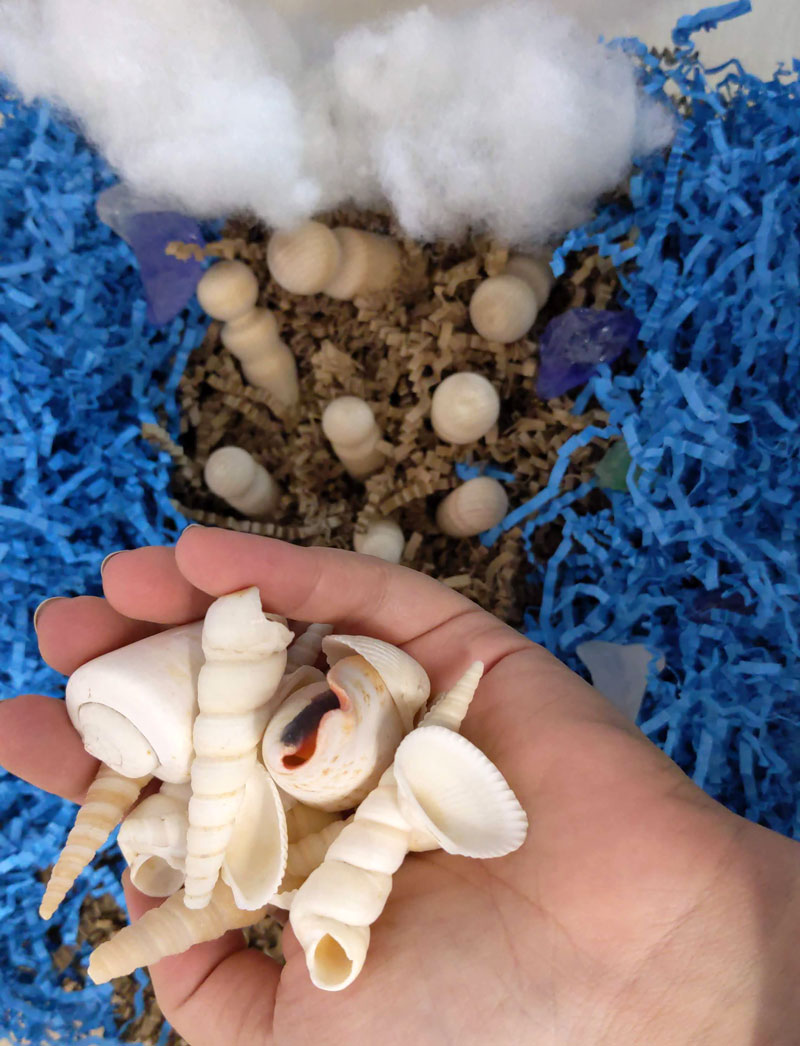 As well as some toy fish and sea plants. If you want to reference that it was a source of food, you can add food miniatures too.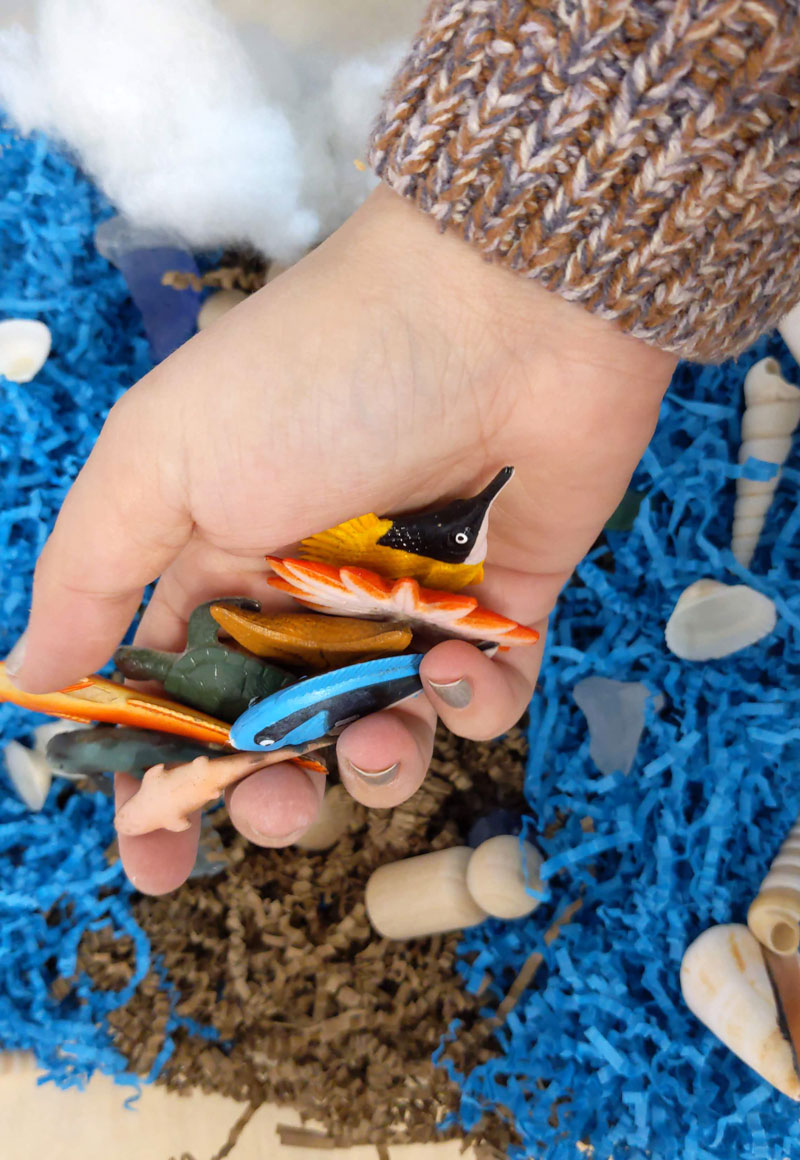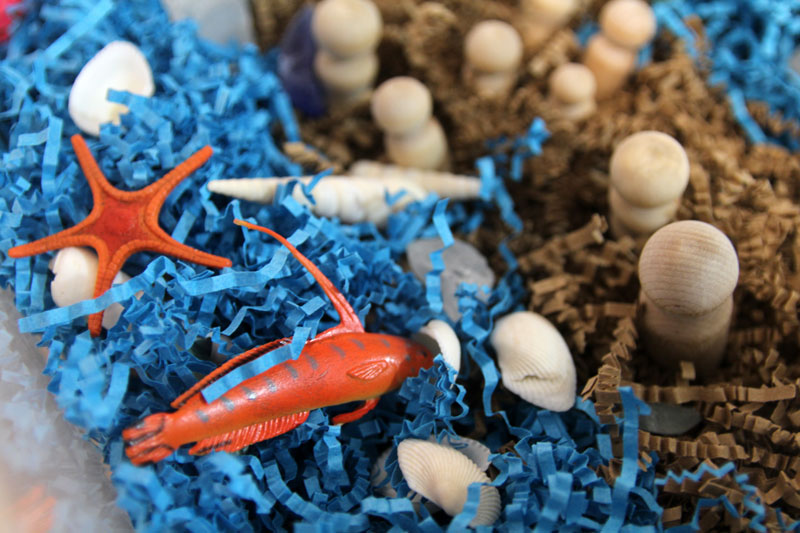 Now it's time to play! kids can simply mess everything up, mix it, dramatize it, or whatever they want. The point is, you set the scene for their free play.
A typical sensory bin will include some play tools – tongs, scoops, or whatever. You can include this but it's not required! It adds a fine motor element, but even without, kids will enjoy immersing themselves into the different textures.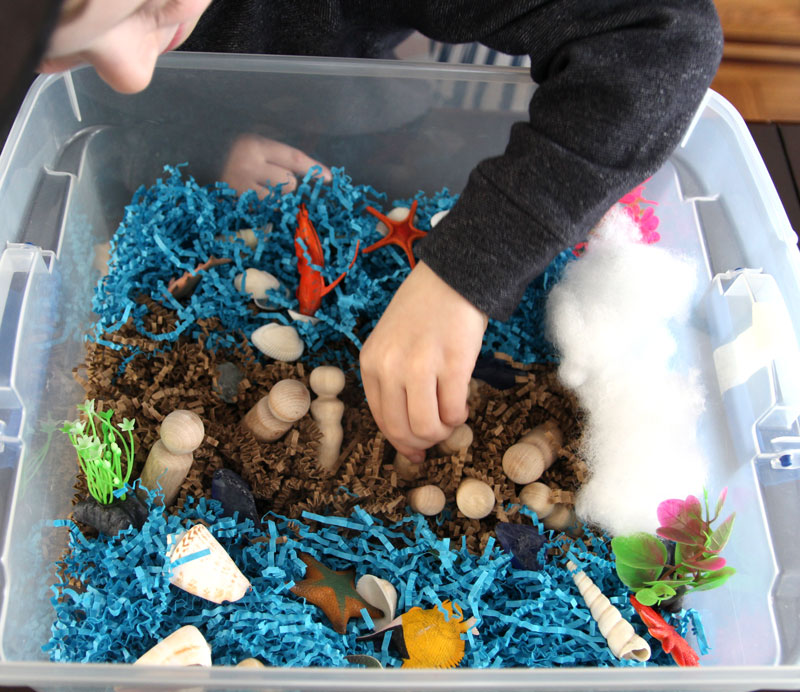 Got anything to add to this splitting the sea Passover sensory bin? Comment below!