Download and print these free printable Purim labels for your Mishloach Manot. If you enjoyed the Purim Puppets that I created, I've got another, more practical Purim printable for you to enjoy! Disclosure: this post contains affiliate links.

A while ago, I created a set of Purim labels for my main blog Moms & Crafters. But when I say "a while ago" I mean a really long while ago. They're a bit embarrassing but I keep them available because people are still enjoying them. I decided to create an updated set to offer you here on Jewish Moms & Crafters.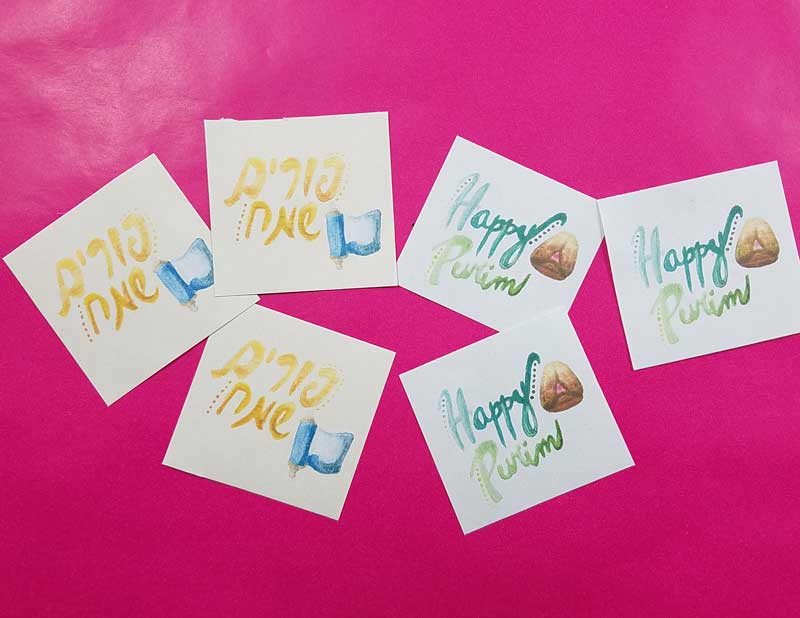 I designed these Purim labels during my nightly "chill time". I love relaxing with watercolors, so I sketched out a few elements and combined them together in these Purim labels. Watercolors are very big now, and they have a classy feel – without taking away from the cheerful aspect of Purim.
I designed these according to a template for these labels by Avery. I think that square labels are very classy and elegant – and easier to fit onto smaller packages too, without taking over the whole thing. There is a bit of "white space" (not actually white – it's the light color of the background) where you can write your family name (it'll have to be small – but a doable size..)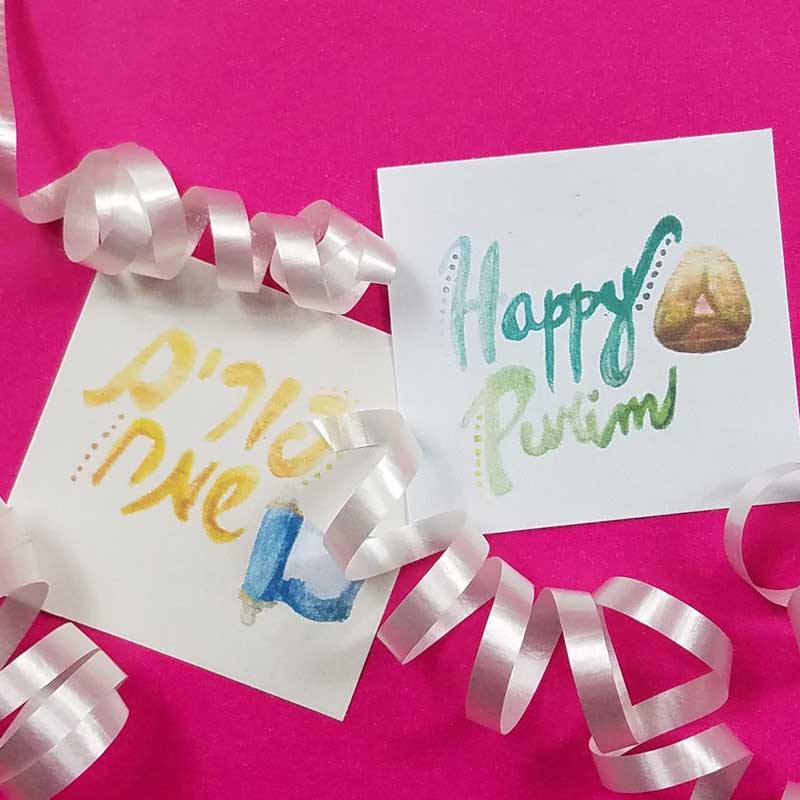 Download your free printable Purim labels below:
These Purim labels are permitted for free use by individuals and families giving Mishloach Manot to their own family and friends. If you are earning money off it in any way – whether you're a business giving this to your employees, a company or organization selling the Mishloach Manot packages, or anything along those lines – contact us directly for specific pricing inquiries or purchase these labels instead.
Tips for printing your Mishloach Manot Purim labels:
Print it on this exact label or on sticker paper.
If you print on sticker paper, use a paper trimmer or something similar to get nice, straight edges.
Make sure when printing that you have "original size" selected and not "fit".

Most printers require the paper to be face down – it prints on the side that's facing down. Verify with your printer and make sure you insert the labels properly.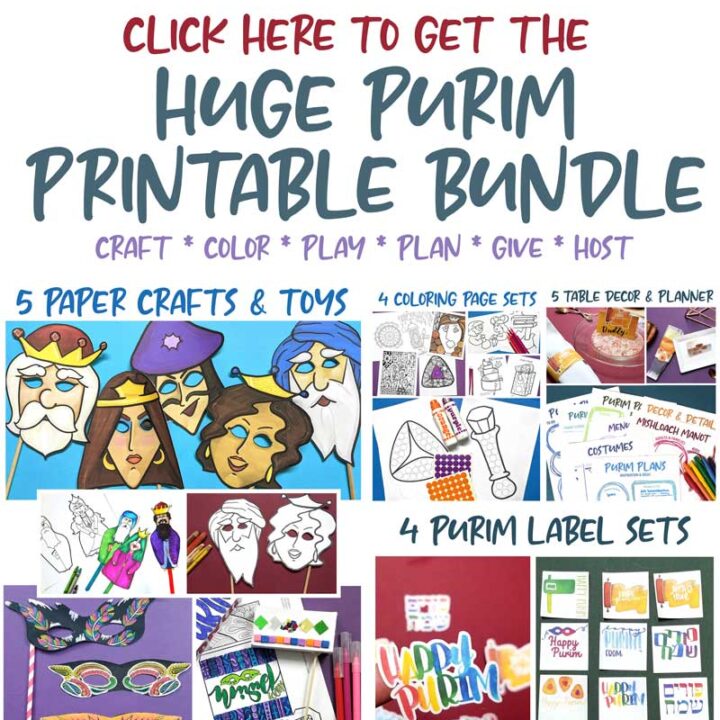 Are you doing a themed Mishloach Manot? What will you be using these Purim labels for? Comment below!
Happy Purim and Enjoy!