This paper seder plate craft for kids is easy to print and craft and is great for a variety of age groups. It's one of my favorite Pesach ideas for kids because it's open-ended and easy to adjust for your needs! This post contains affiliate links.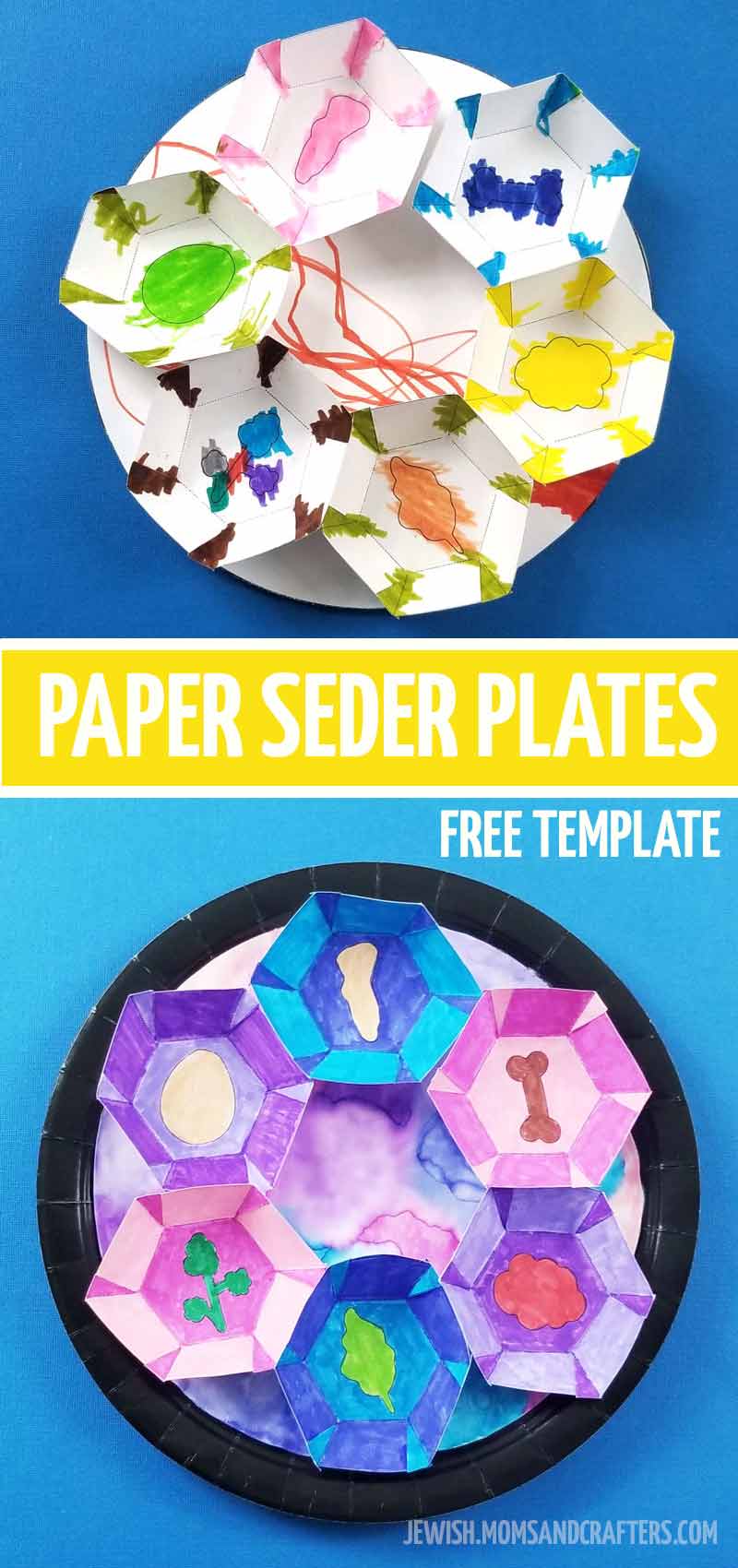 Kids love to have their own seder plate. I designed this seder plate craft for kids to be a pretend one. However, you can actually use it by putting little plastic condiment cups into the paper bowls.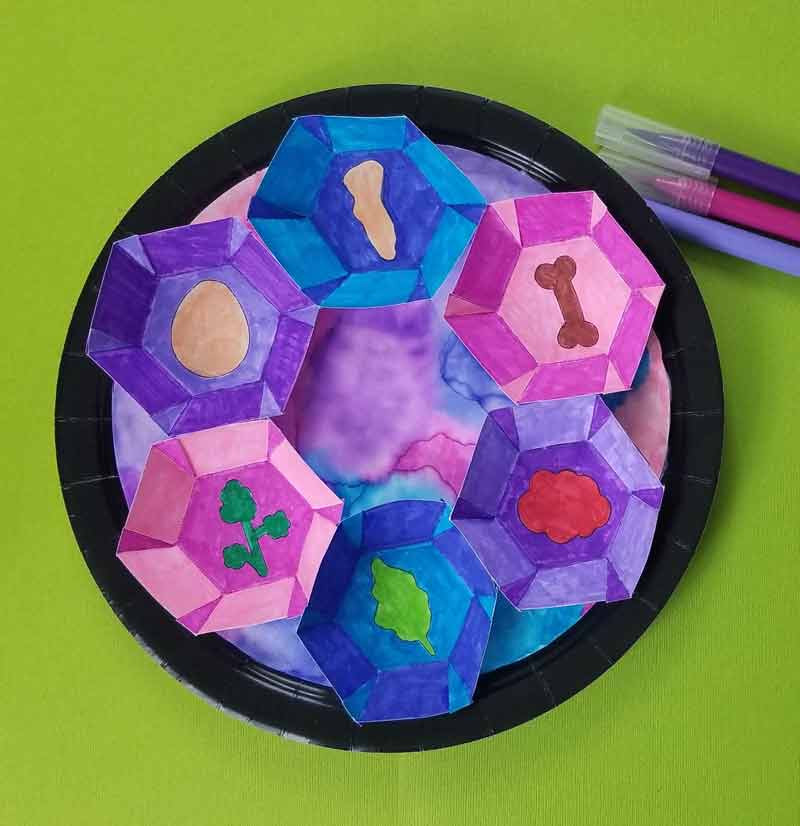 Even Y loved making these and he's three! Younger kids will need parents or teachers to do the assembly, but since this is a coloring craft, they'll have still played a strong part in the final results.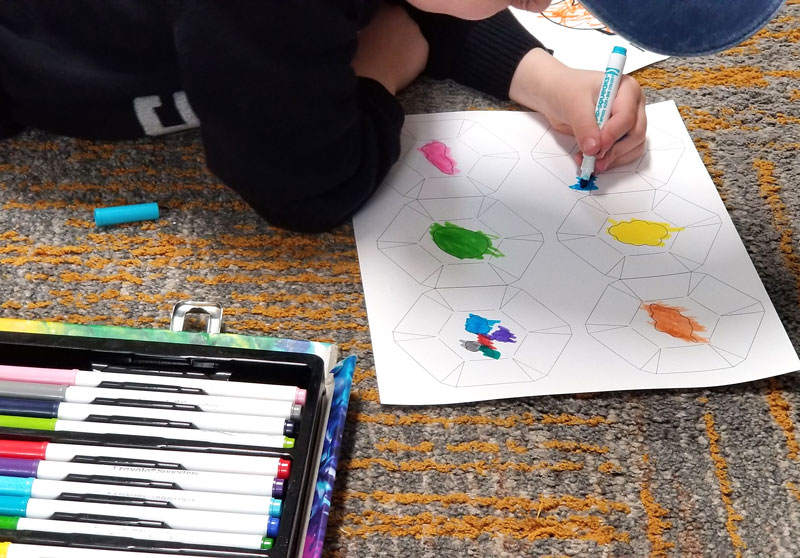 Seder Plate Craft variations:
There are many ways that you can adapt this.
Younger kids can use do-a-dot markers to color it.
Paint it.
Color with regular crayons and markers (like Y did)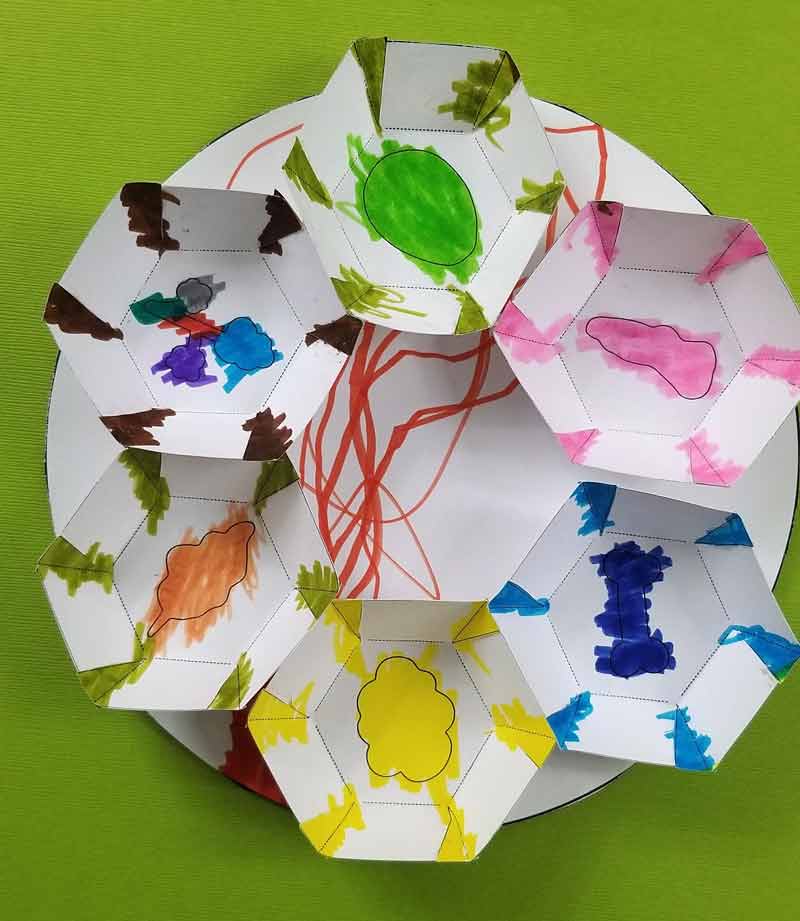 Older children can color with watercolor markers (like I did).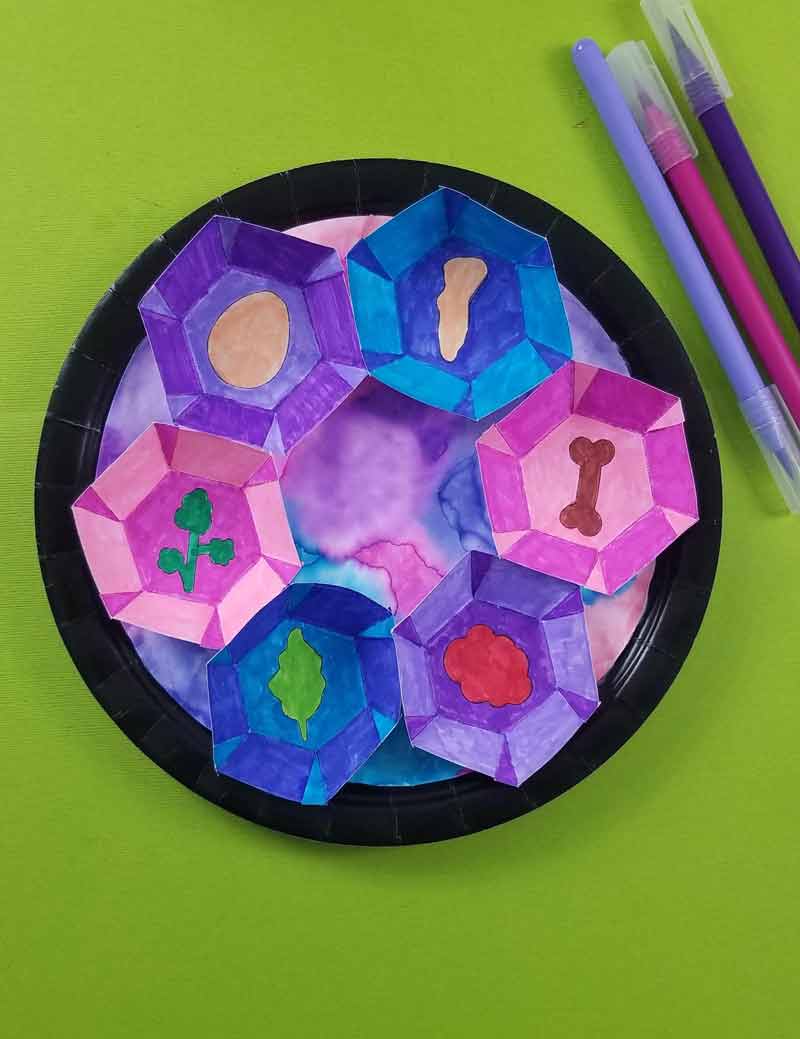 Add decorations such as sequins, fake gems, and even trim if you want it to be more of a project.
You can even add hook and loop closure to the bottoms of the bowls and their places on the plate for the kids to be able to match the items with their spot.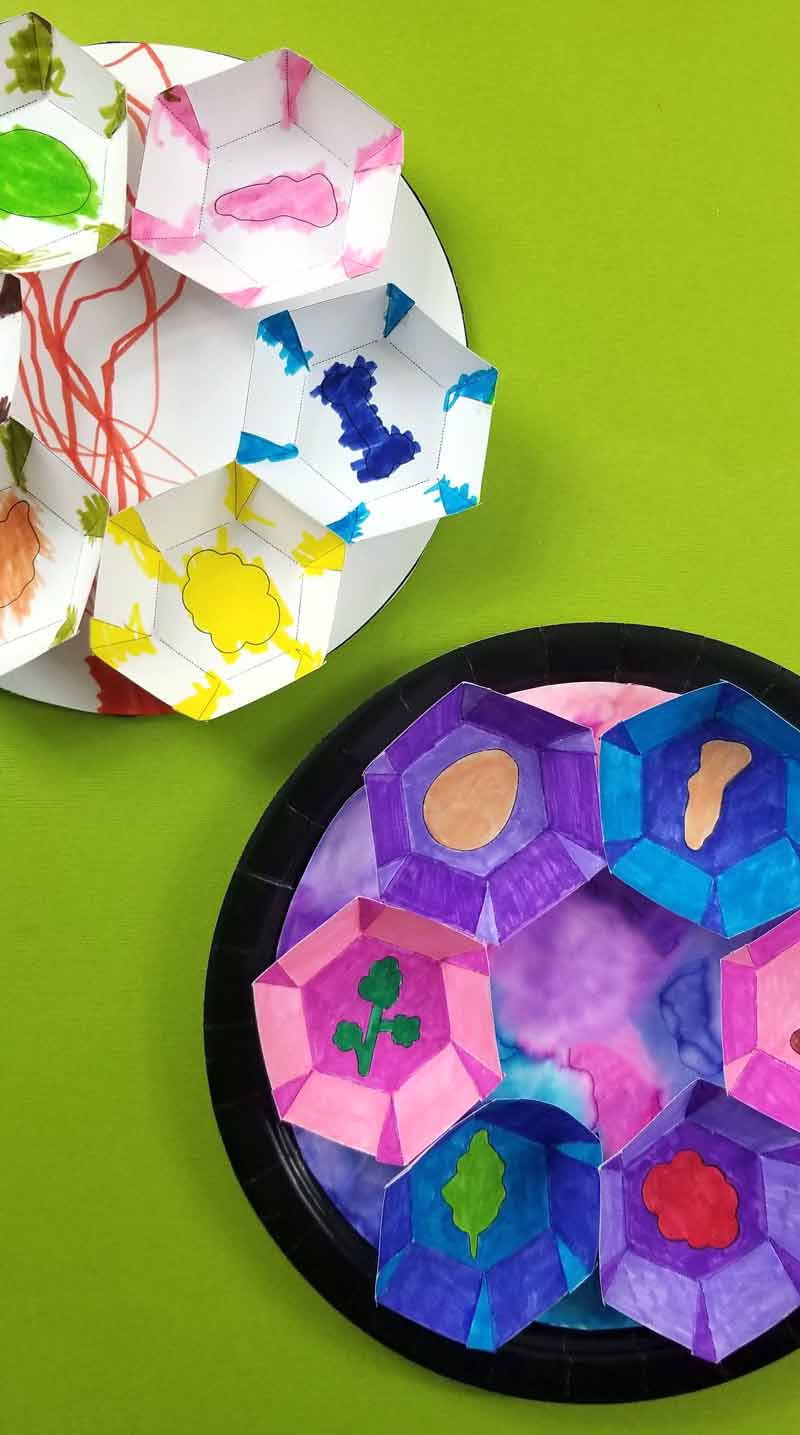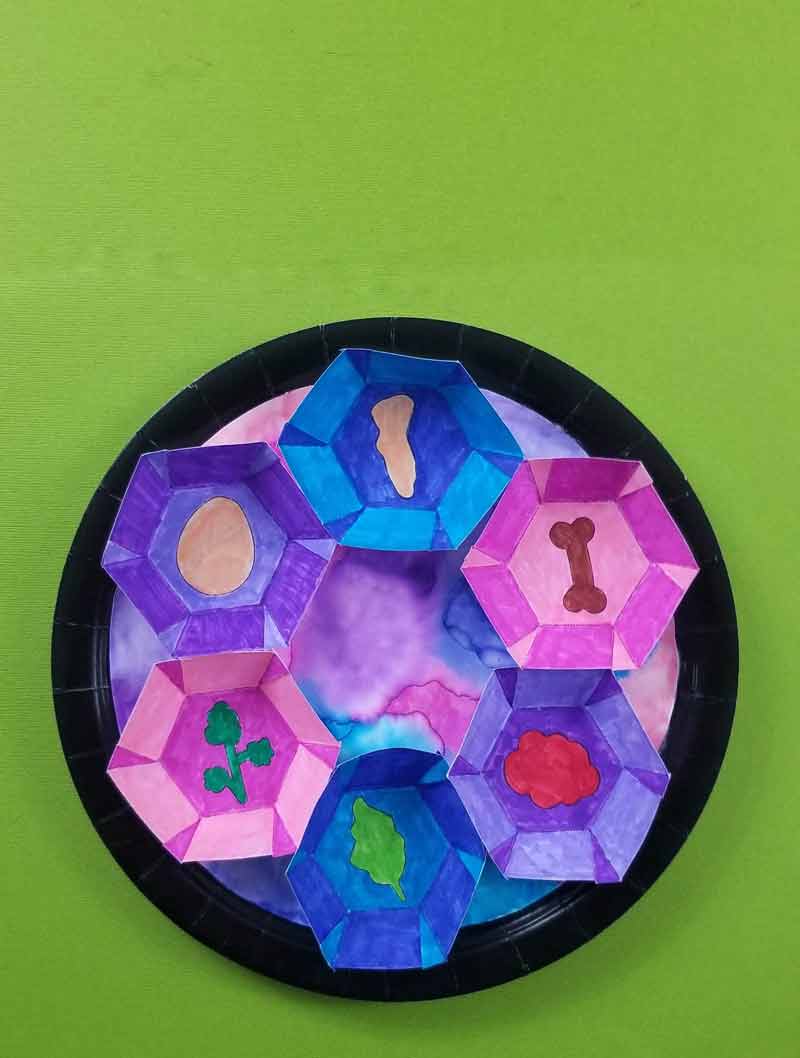 The base is a simple round circle that can be used as is or glued on a paper plate. If you're gluing it on a plate, I recommend printing the base on regular paper.
The size of the base is a bit smaller than I'd have liked it to be but I needed it to print on one piece of paper. Gluing it on a plate adds that nice border.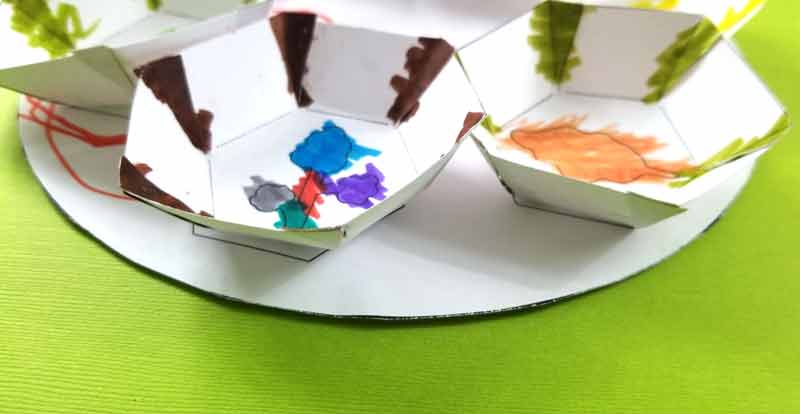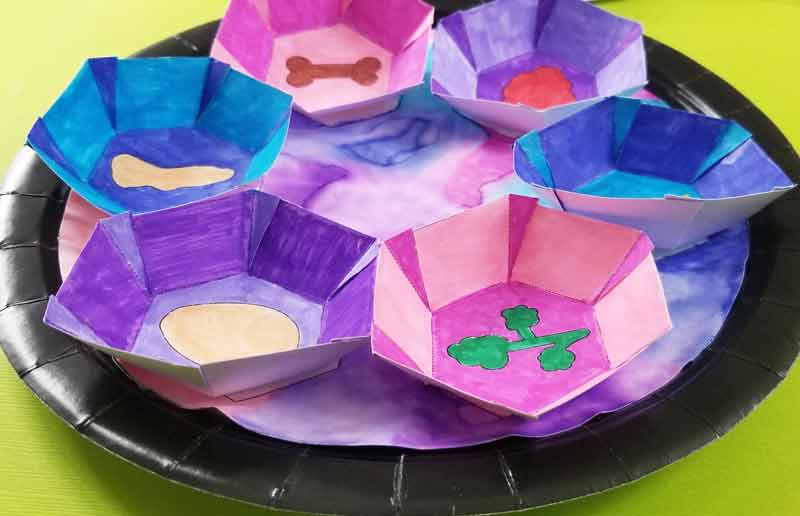 The bowls should be printed on card stock.
If you're not normally a crafter and trying to work with what you have, you can print the bowls on regular paper and back it with something to stiffen it – whatever you have handy. I'd normally give a shout out to cereal boxes, but matzah boxes may be more appropriate here…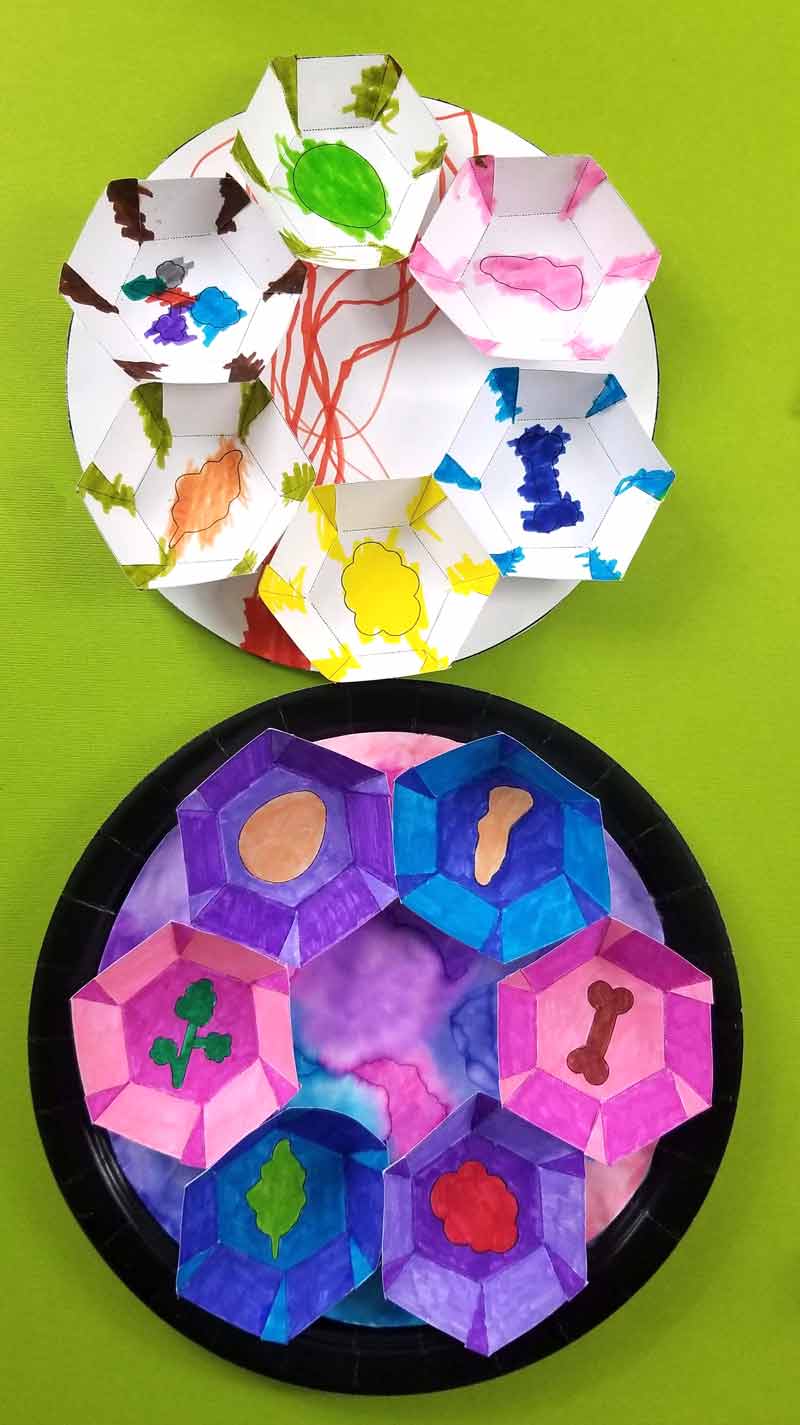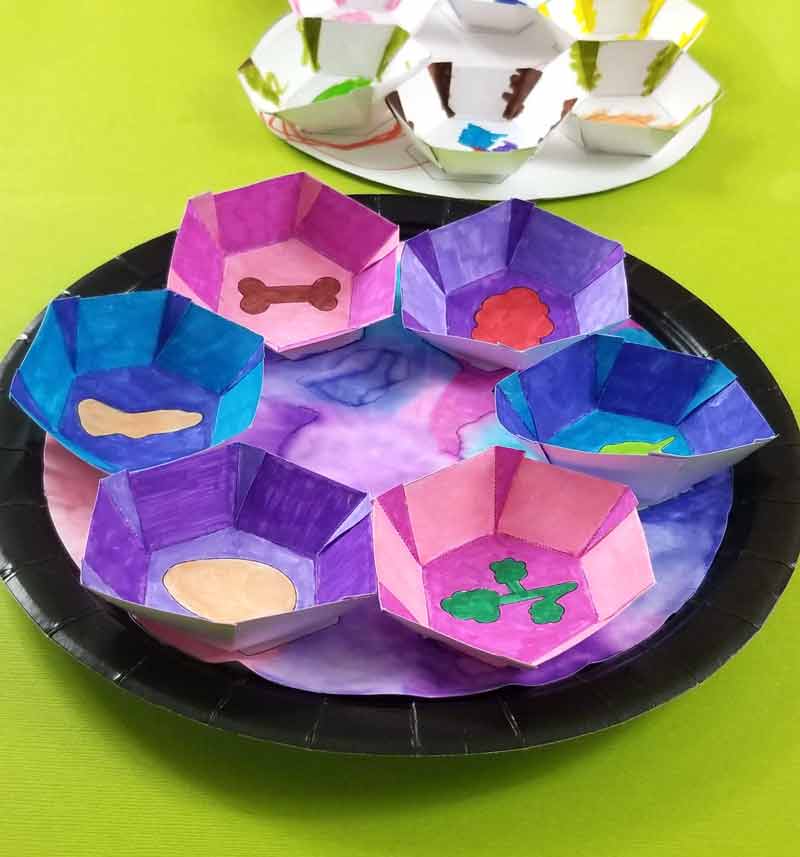 Print the Pesach Color + Craft Template:
Note: I did adjust the template a bit after I crafted and photographed to make the bowls smaller.
Download your free template! It'll arrive right in your inbox. By downloading, you're subscribing to our FREE newsletter with updates on cool printables like this, ideas to simplify Jewish life, and more. Unsubscribe at any time at the bottom my emails. I respect your privacy and the law, and won't share or sell your email address.
Supplies needed for this Passover craft for kids:
Scissors
Something to score such as a scoring tool. You can improvise with something pointy but blunt like a non-working pen, an earring, etc
Coloring supplies
Tacky glue (or glue lines work too. You can also use school glue but it'll need to be held in place for longer to set. You can use stronger glue sticks, or even tape it together if you need to)
Optional: paper plate
How to make a seder plate craft for kids:
1. Color your base and bowls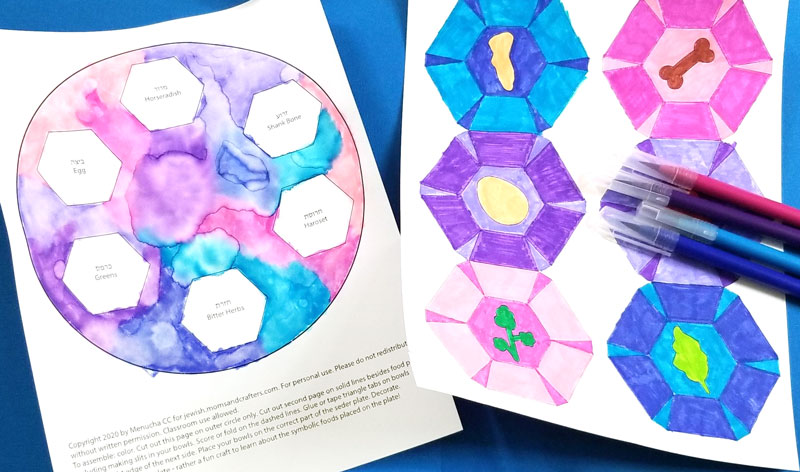 2. Cut out each part as pictured.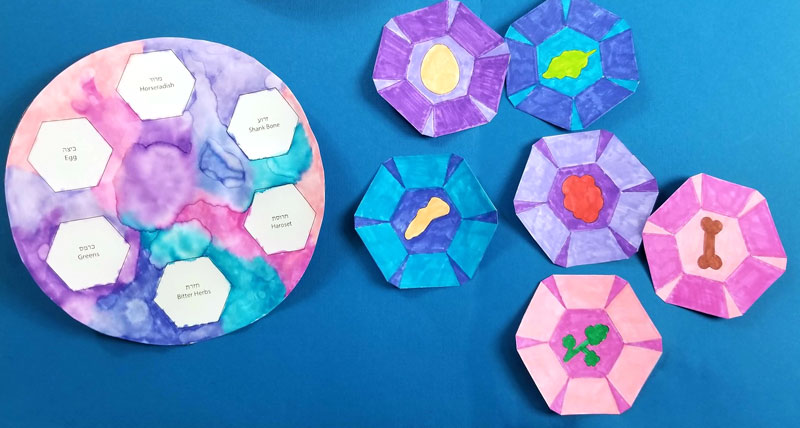 3. Cut slits in the solid lines around the edge of the bowls.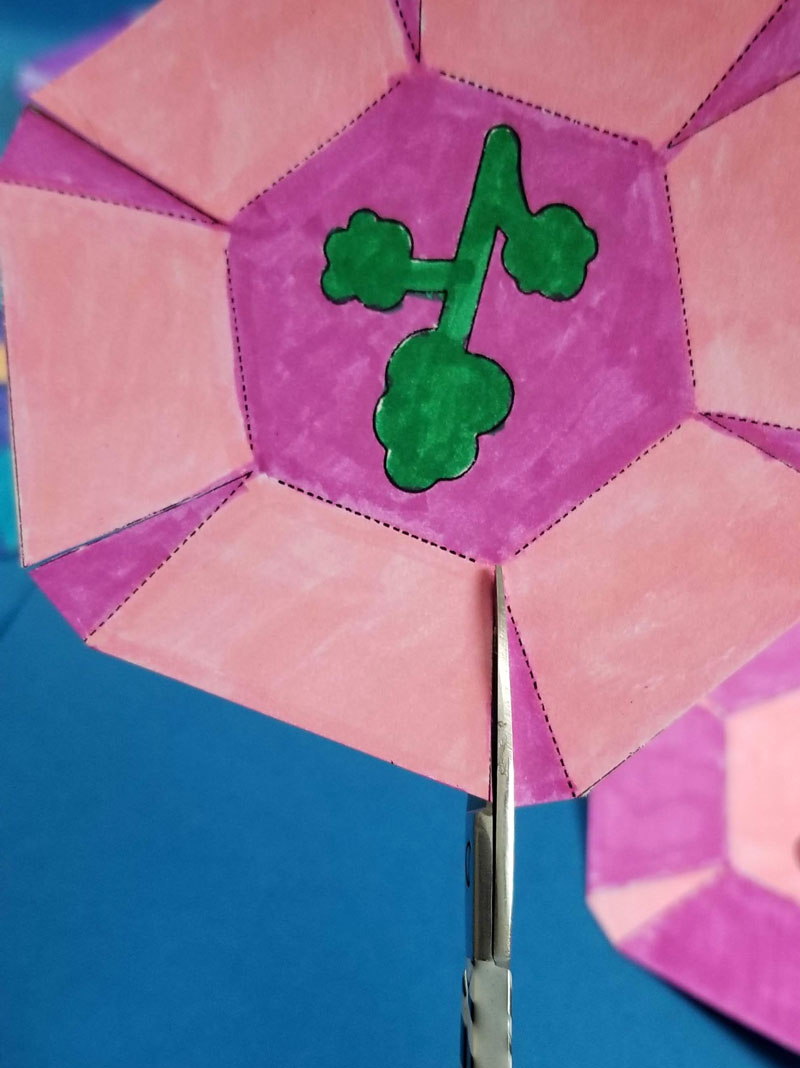 4. Score the dashed lines (scoring isn't essential but makes the folding much more accurate and easy).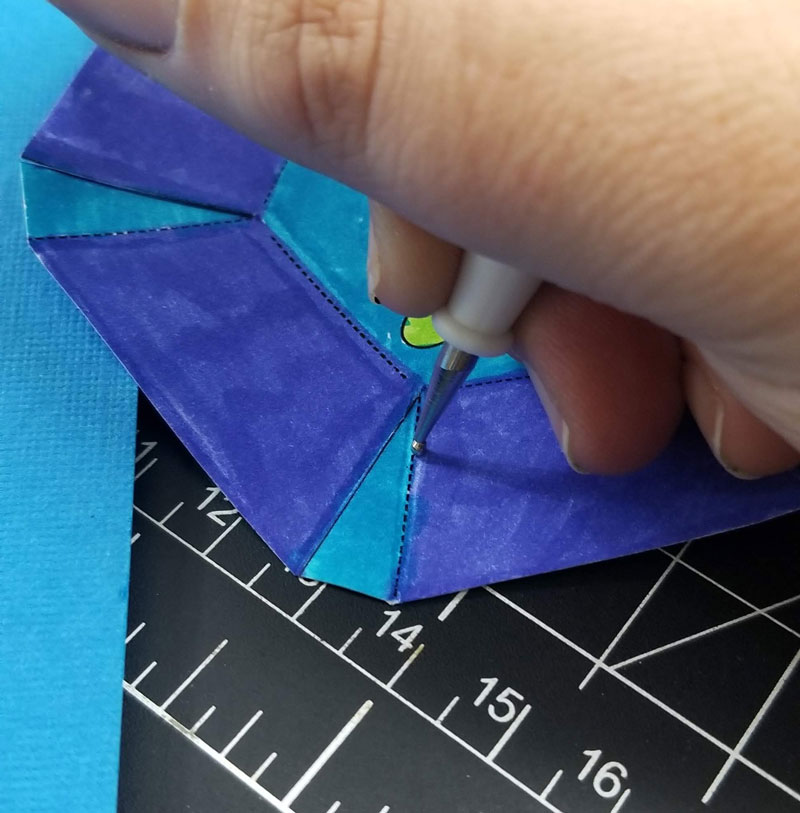 5. Fold up on the score lines (valley folds).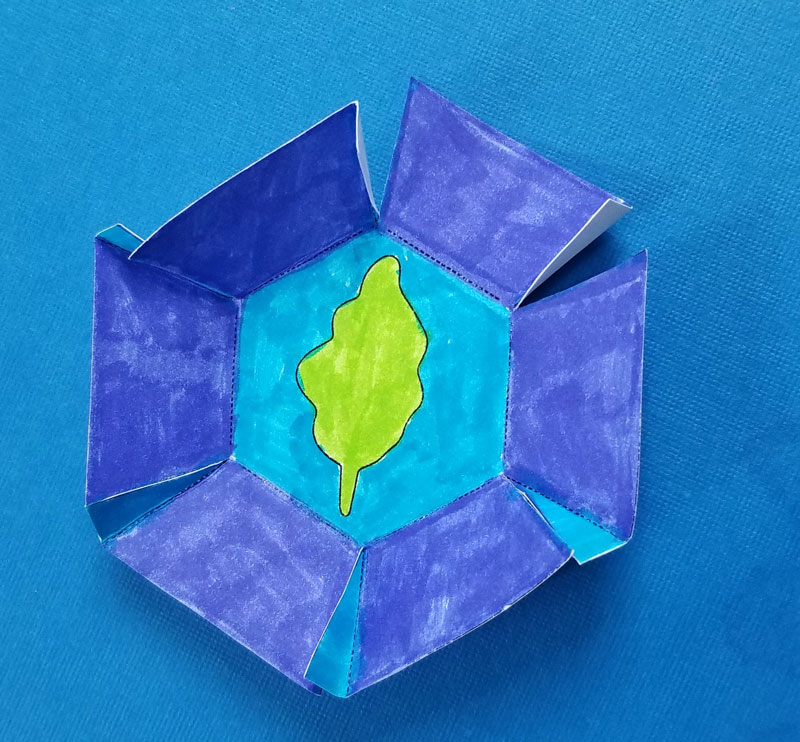 6. Glue your tabs that you just folded to the larger solid side. It can be glued to the outside or inside of the bowl but if your child decorated the tabs, you might want to let it show. Hold it in place for a few seconds until it sets.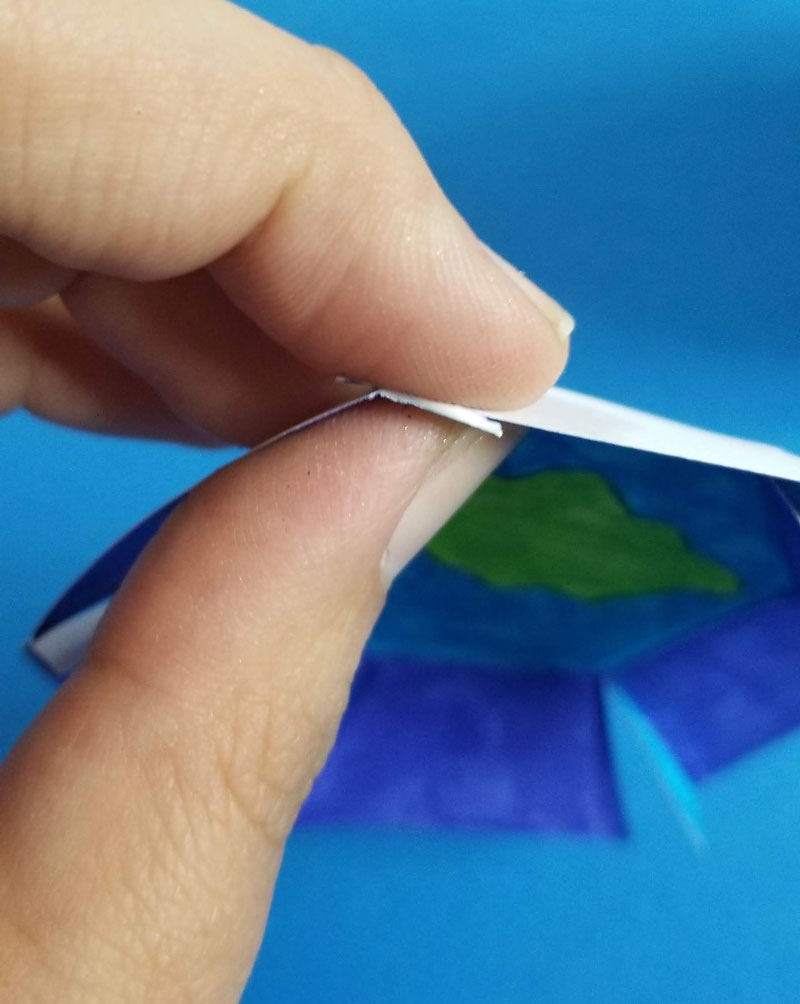 7. Continue gluing all your tabs on all your bowls.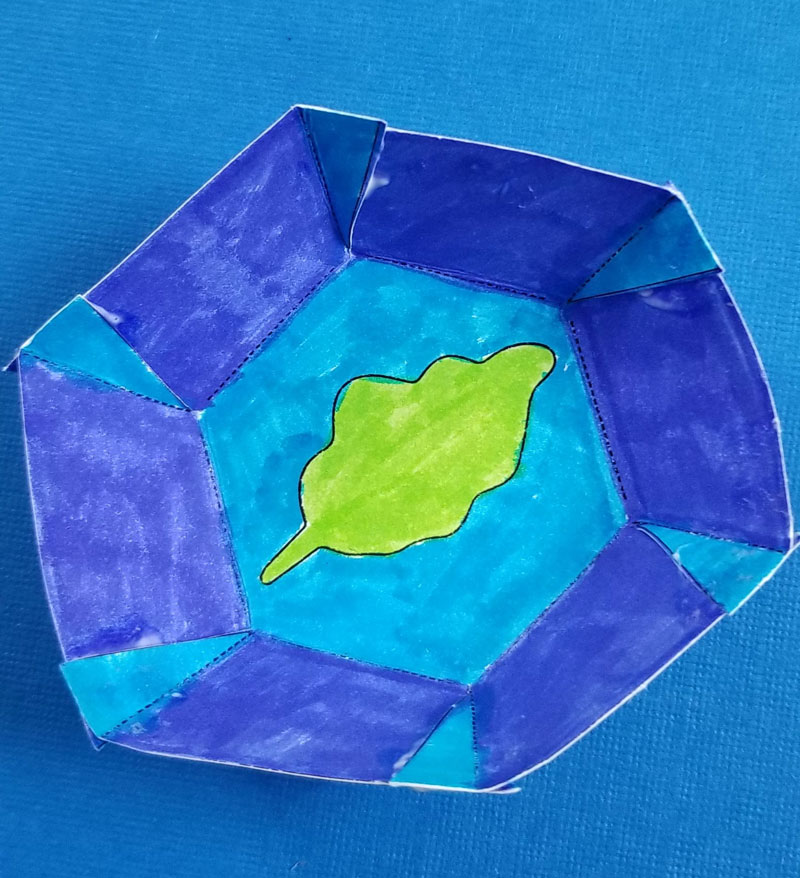 8. If you want, glue your base to a paper plate.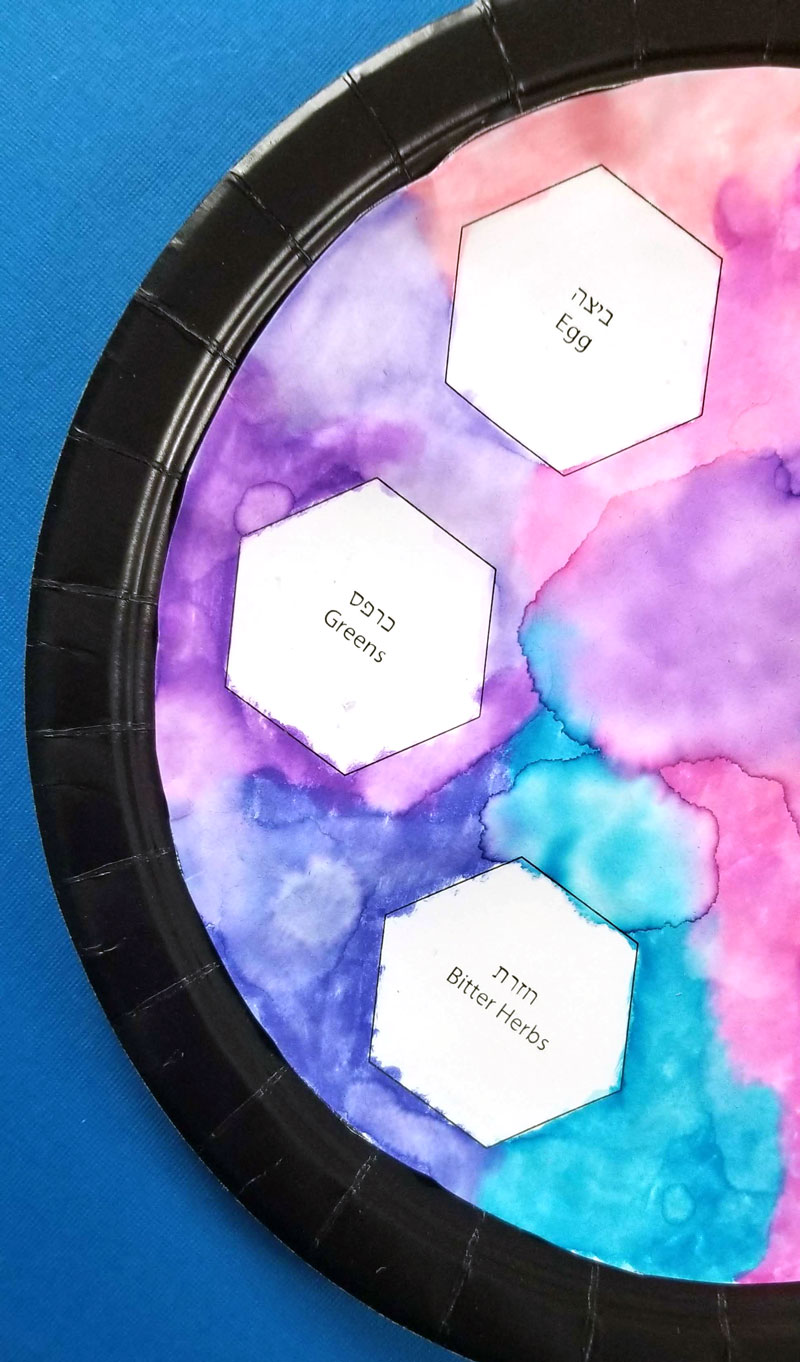 9. Glue your bowls to the right spots on the seder plate/ ke'arah!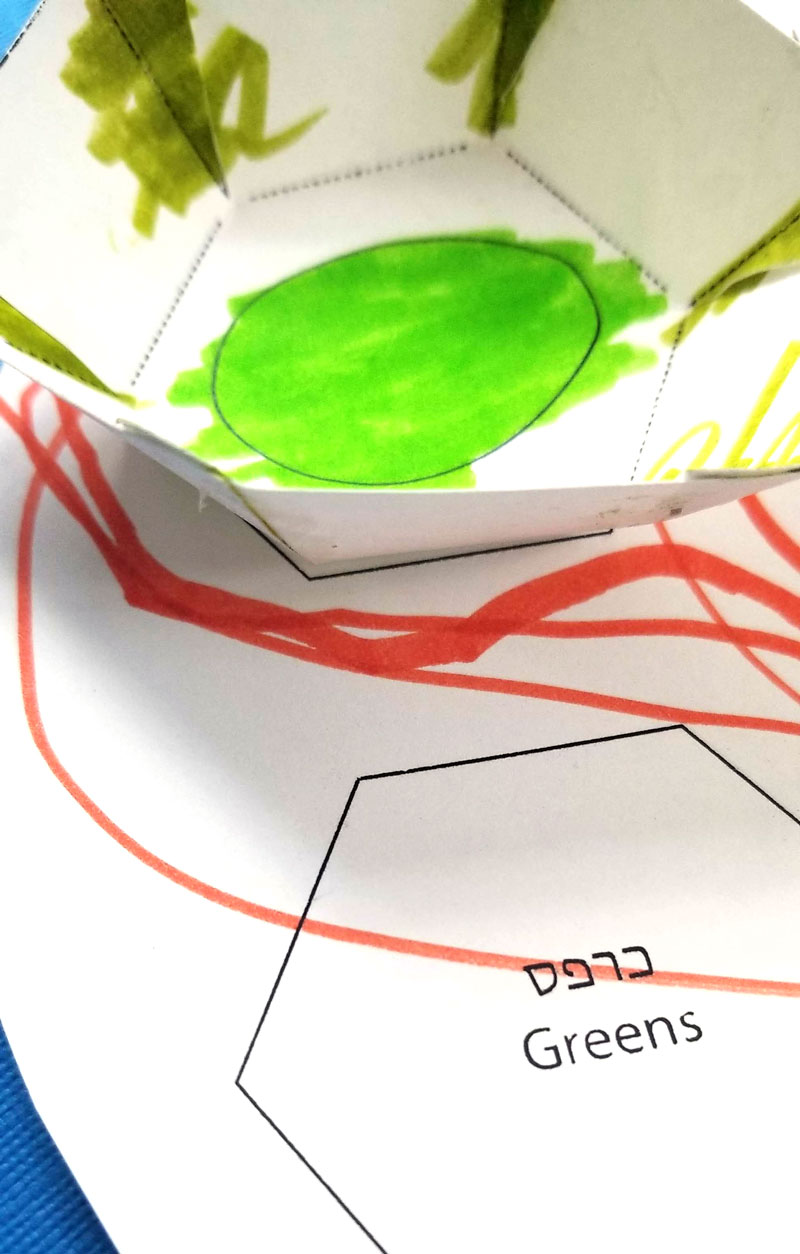 If you'd like to, you can decorate it more at this point – or just leave it as is!
I hope you enjoyed this Pesach/Passover Seder Plate craft for kids (ke'arah) and your free printable! Are you making Pesach for the first time this year? Are you trying to teach it at home while schools are cancelled? Which other resources can we help you with? Comment below!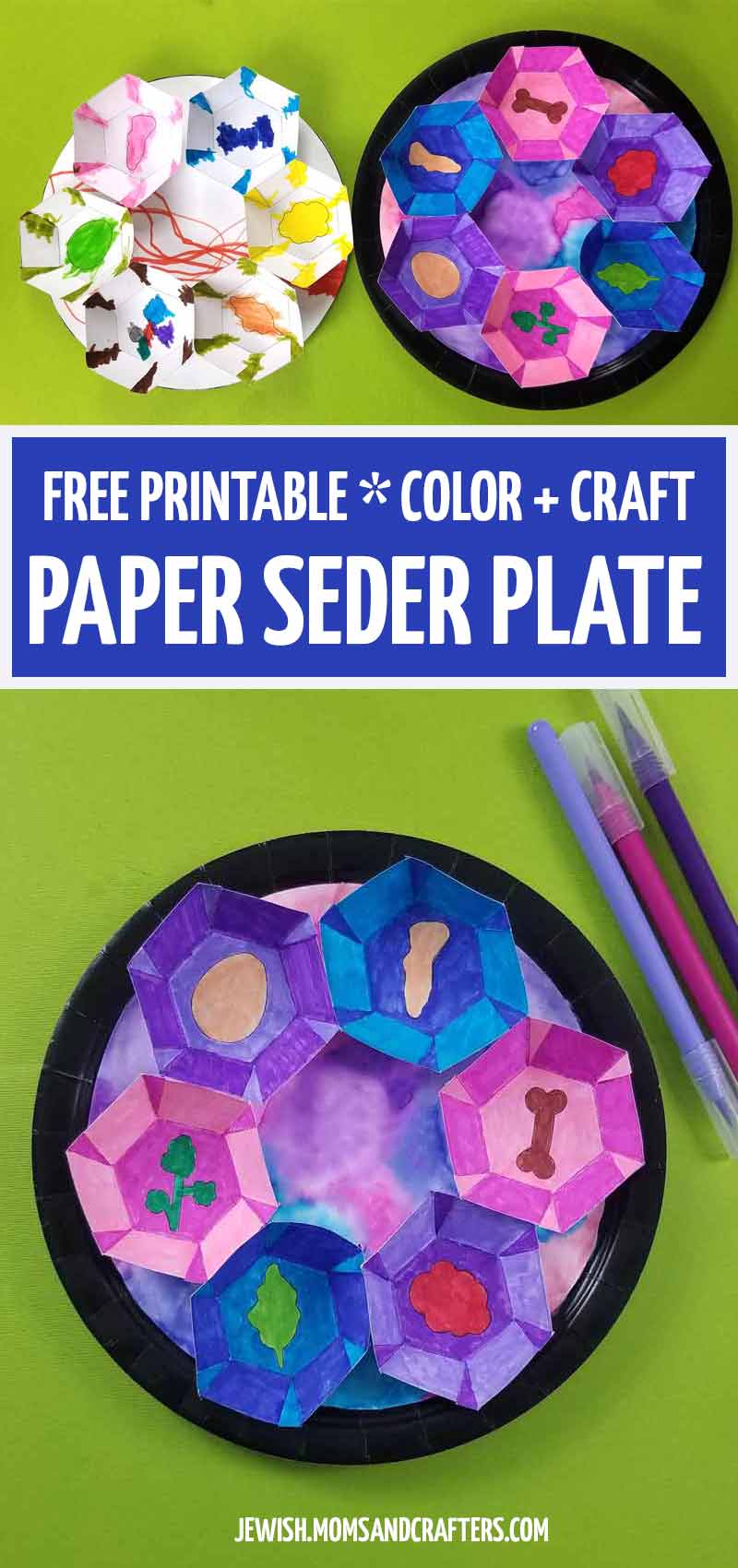 ---
Want to make your Pesach prep easier, your seder table more beautiful, and your kids' happier and busier? Get the printable Pesach bundle today for 75% off the full value! It's full of 30+ cleaning and menu planners, kids' games, coloring pages, and activities as well as cool seder table decorations!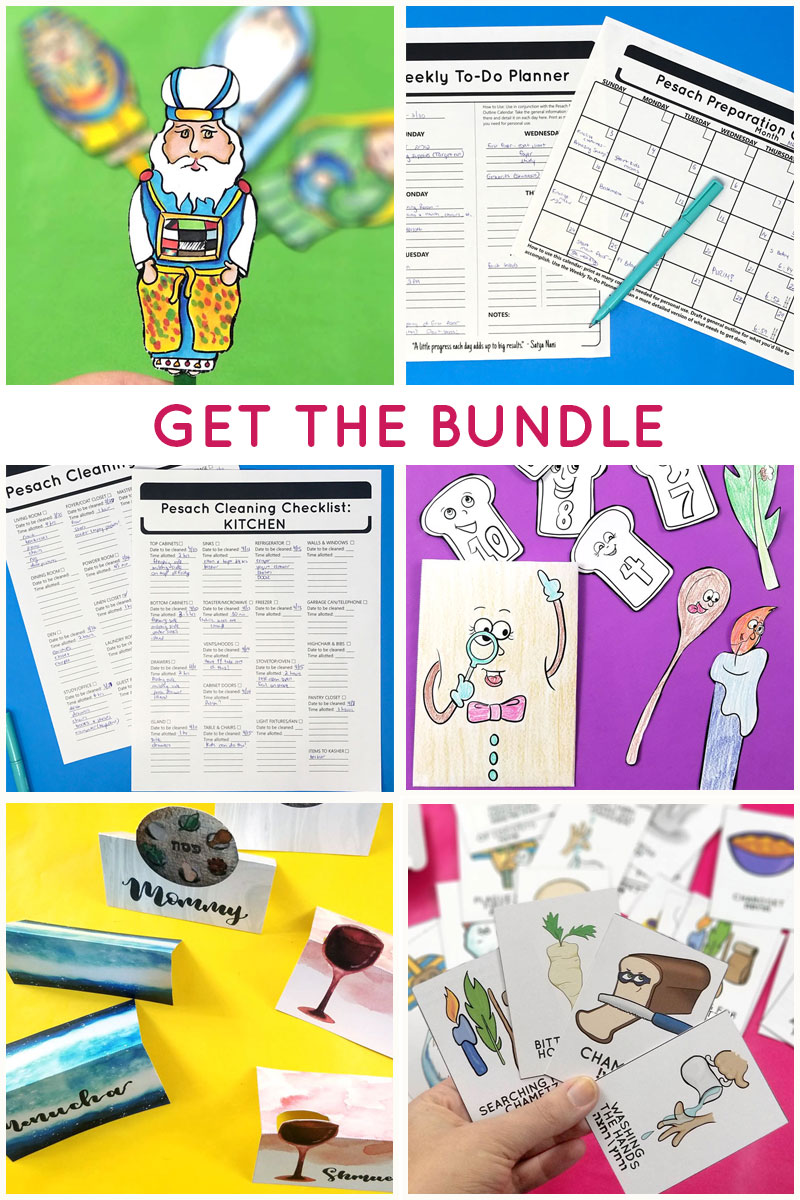 ---