Print this Do a Dot or color 'n craft Haggadah for kids to make for Passover! You get two versions in one shot: a dot art one and a simple color-in one that you can embellish as you'd like. This post contains affiliate links.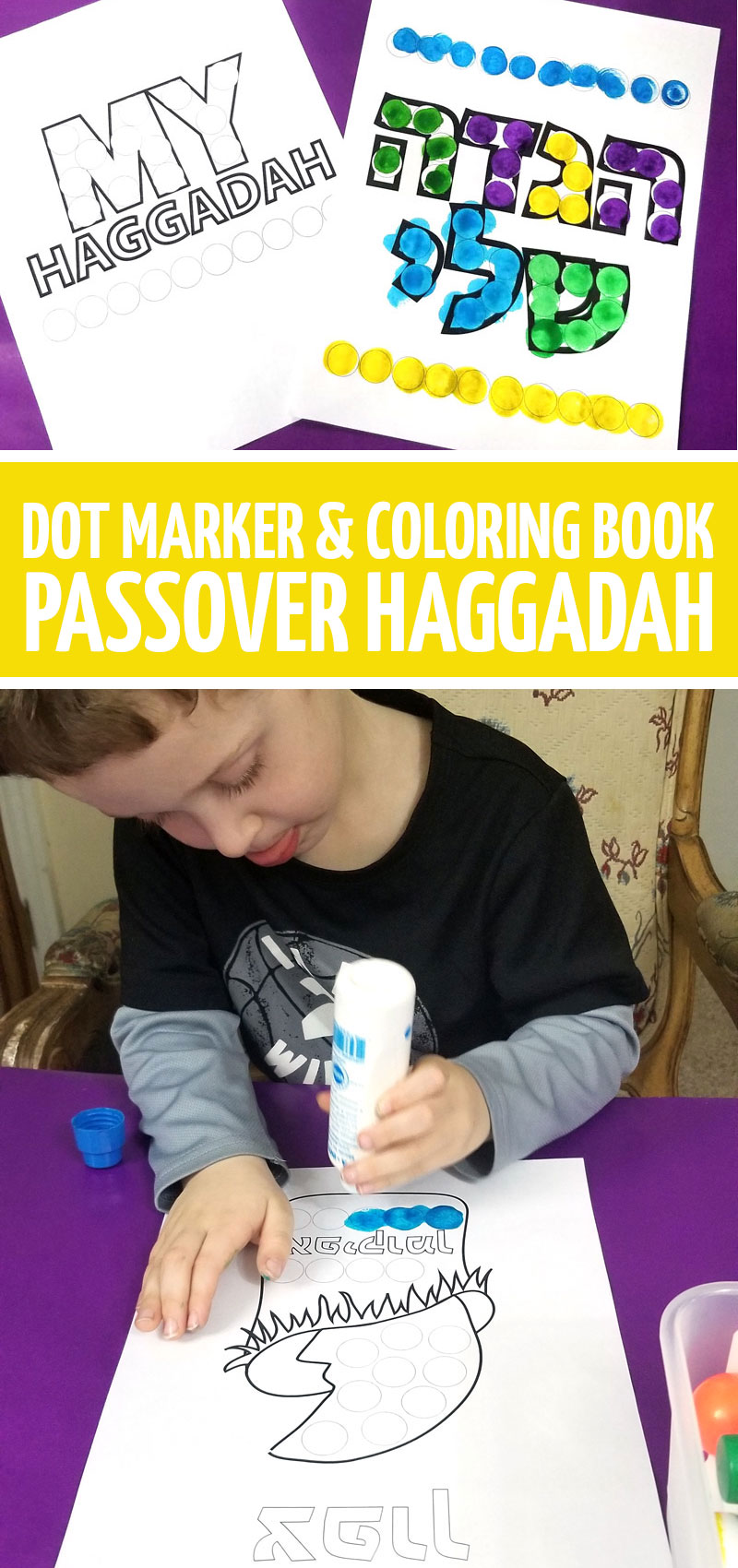 Y loves using Do a Dot markers to make art, so I decided to turn some of the illustrations I made for my Pesach Old Maid game into a Do a Dot Haggadah for him and to share it.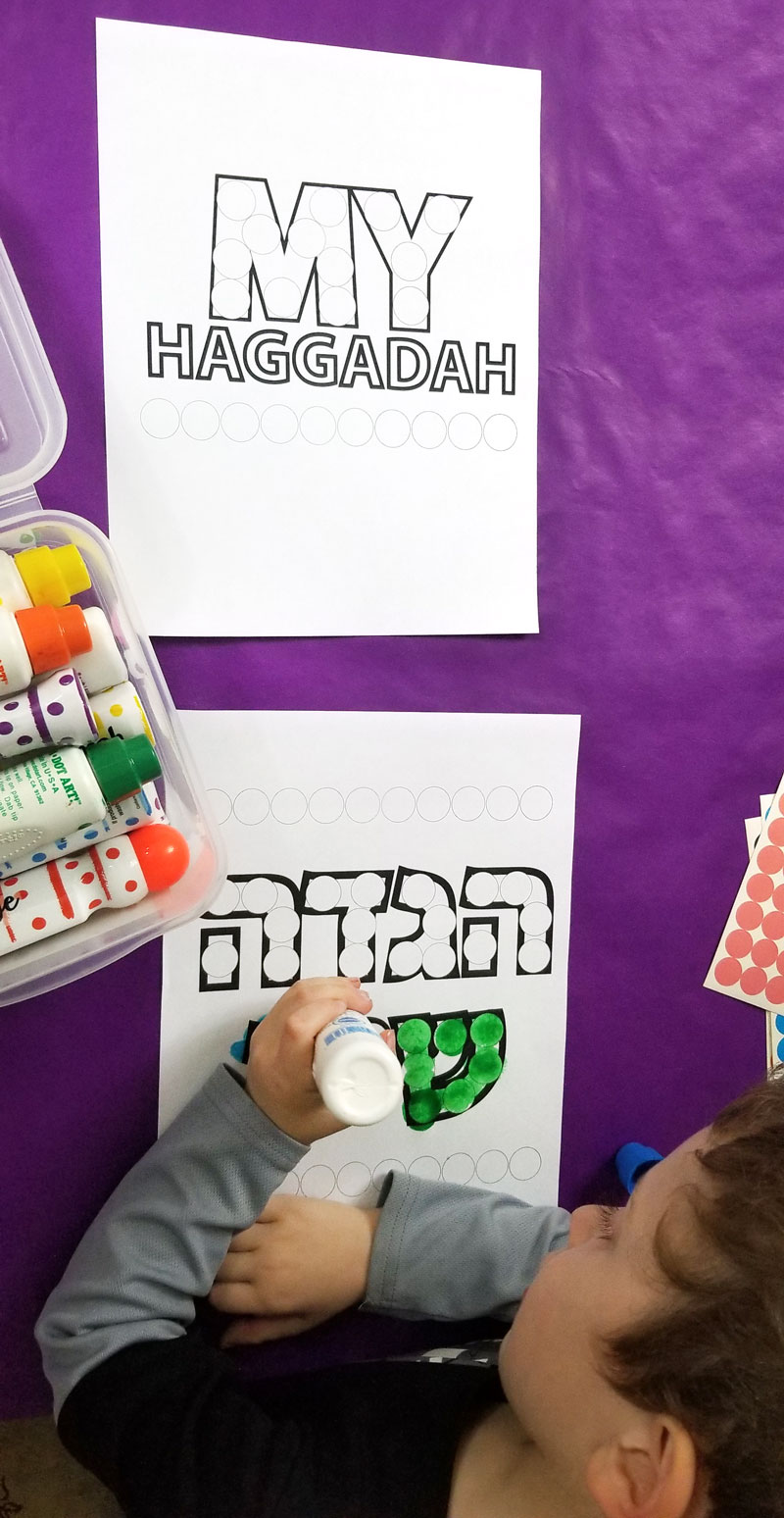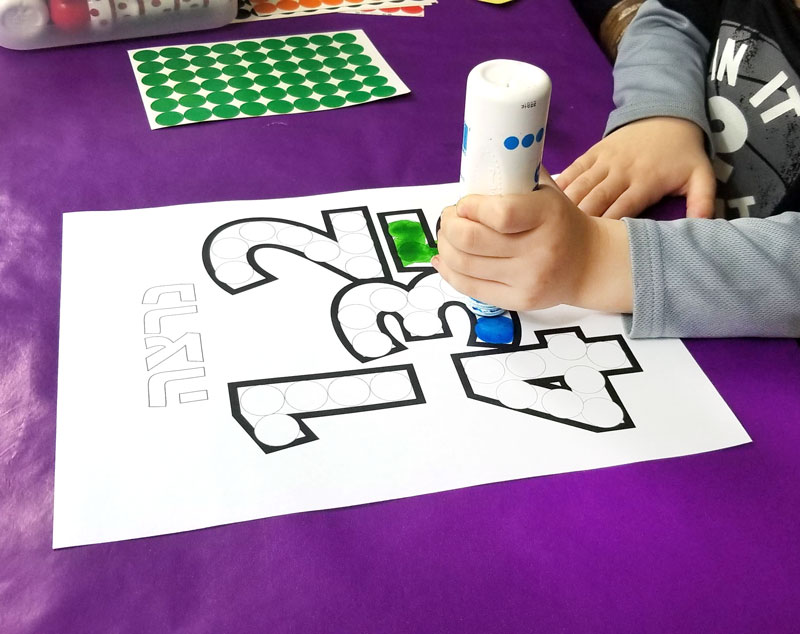 I also wanted others who don't have dot art equipment to enjoy it, so I created a simple color-in version, perfect for toddlers (just color), preschoolers (go for glitter glue and other embellishments) and younger elementary kids (let them glue on sequins and use it as a template for a scrapbook Haggadah.) Because the illustrations are simpler, it makes it easier to add crafty details. Aluminum foil for the kiddush cups, clear plastic bag for water…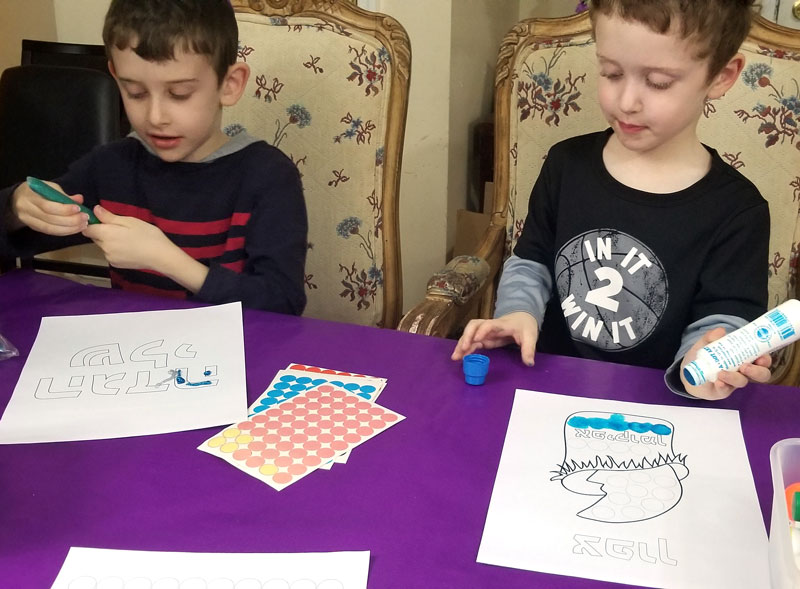 M wanted to do a dot the plain version!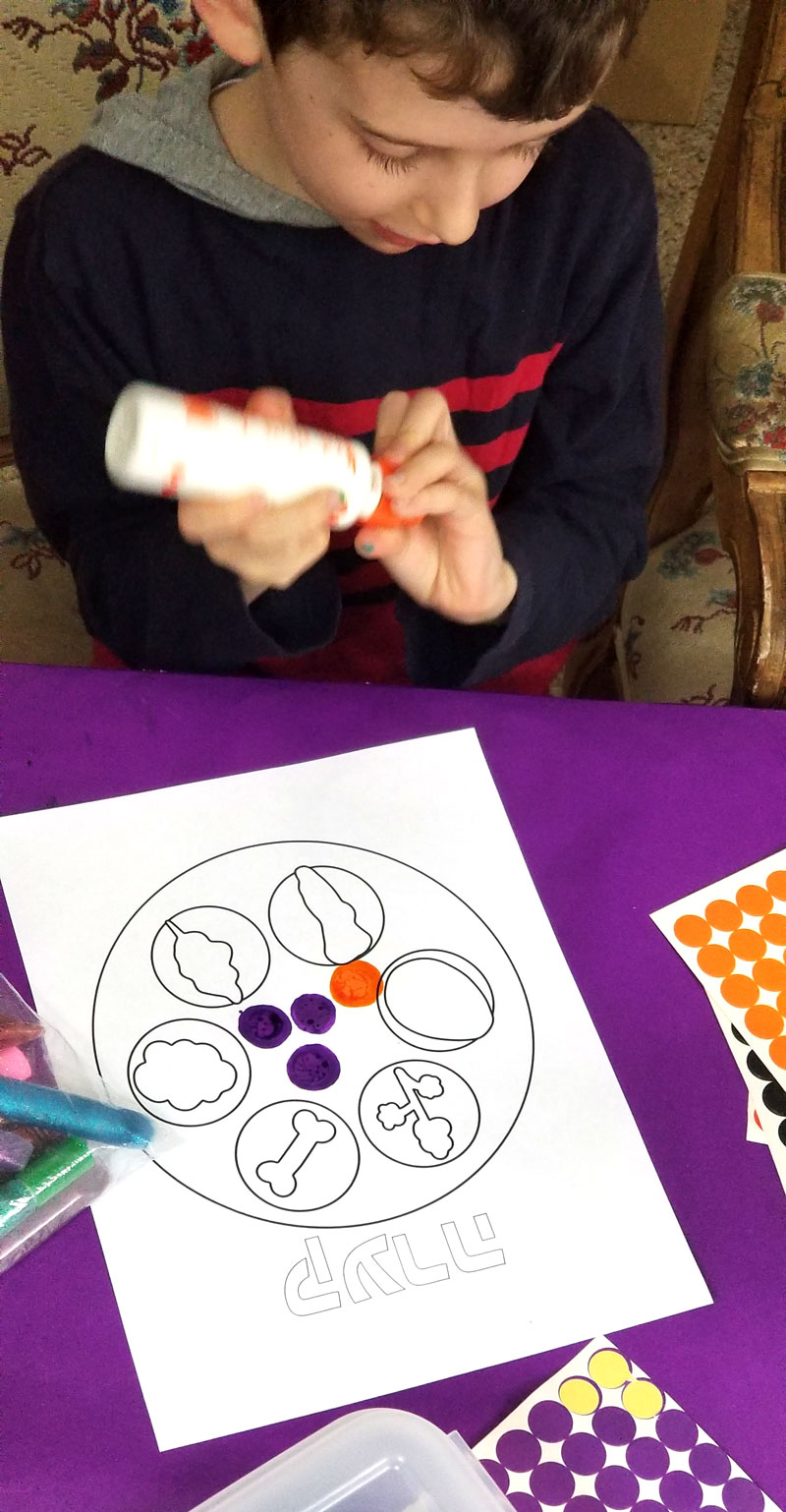 If you like the dot art version, you can still do it without dot markers – just scroll past the download for some ideas!
I confess, I wasn't sure if I should go forth with this Haggadah for kids since it was spontaneous and I knew that it won't be perfect. But I wanted people to have another easy option that can be assembled however you'd like, with what you have. It ended up being extremely popular with parents needing a super simple idea to entertain and to teach.
If you want more Pesach crafts for kids, try these makkos/ten plagues puppets that kids can color and craft, or go for a seder plate craft, also a "color and craft" project!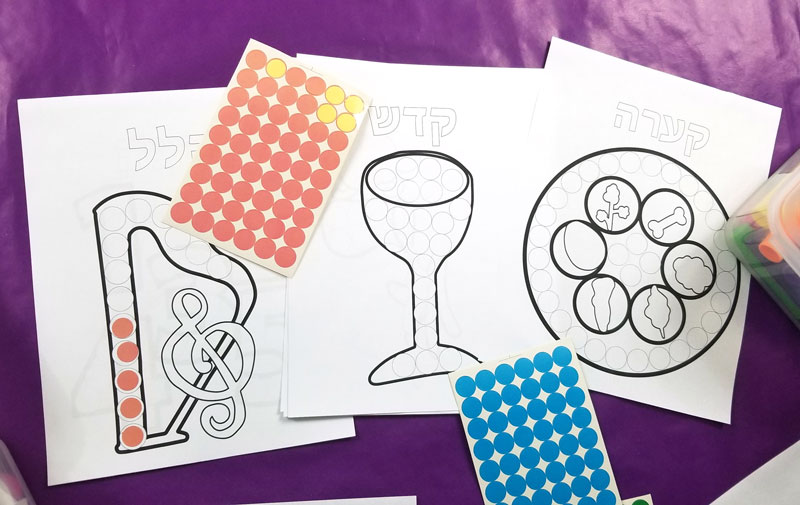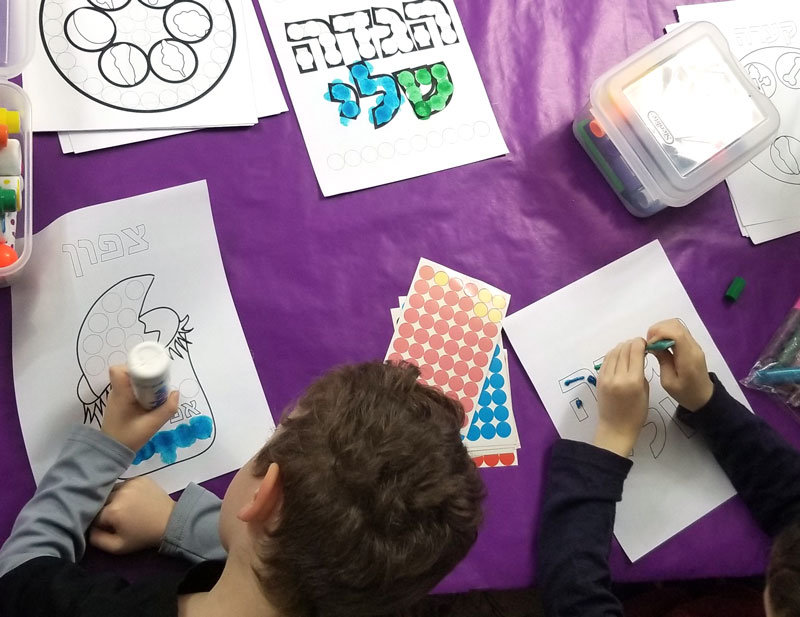 What you can use for the Do a Dot Haggadah for kids if you don't have bingo markers: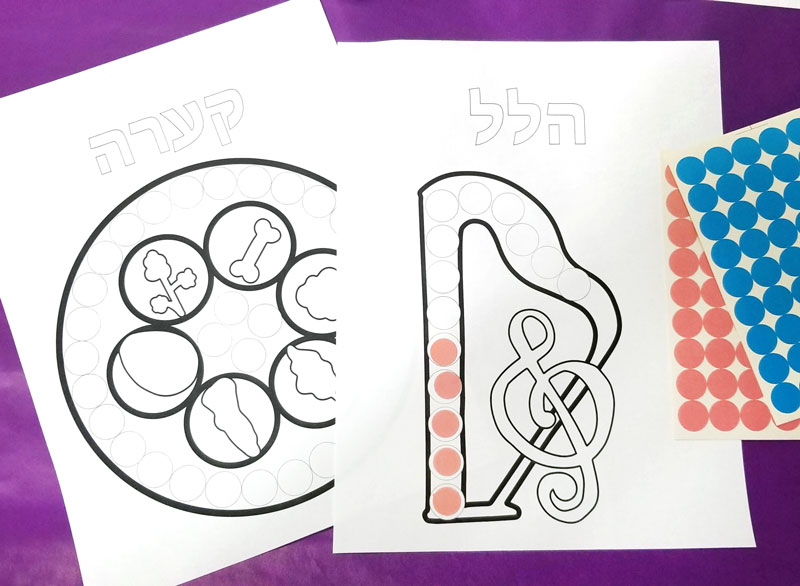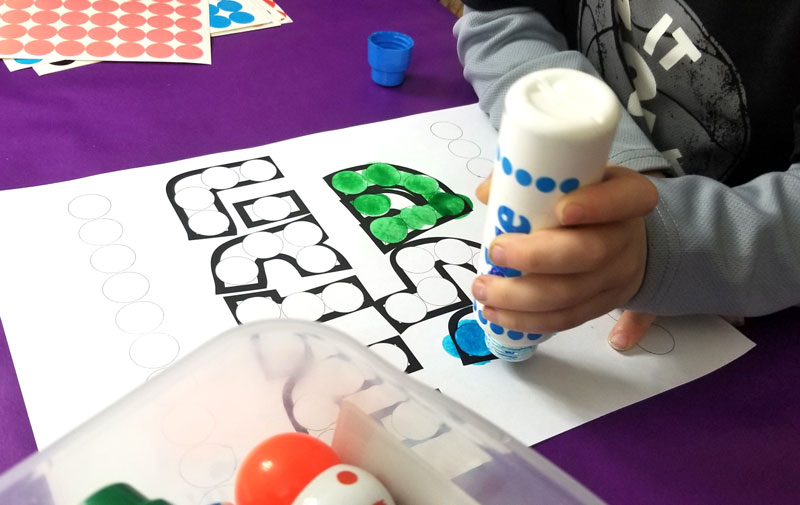 Whether you're budgeting and don't want to buy, or if you're having trouble getting them online, you can use other things with the do a dot version too!
Here are some ideas:
Dot stickers – Y loves stickers, so I switched it up by giving him dot stickers. 3/4 inch ones are ideal (that's the size of a dot marker tip, and the size I made the circles) however, we had only half-inch ones handy and they worked fine!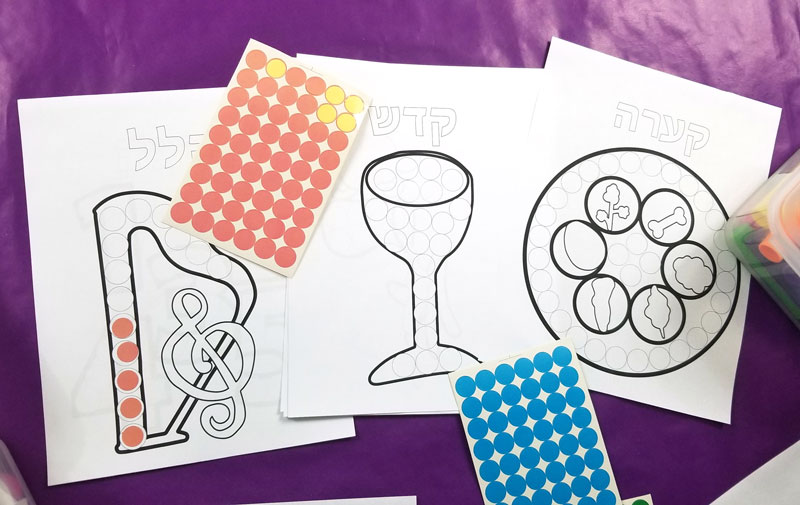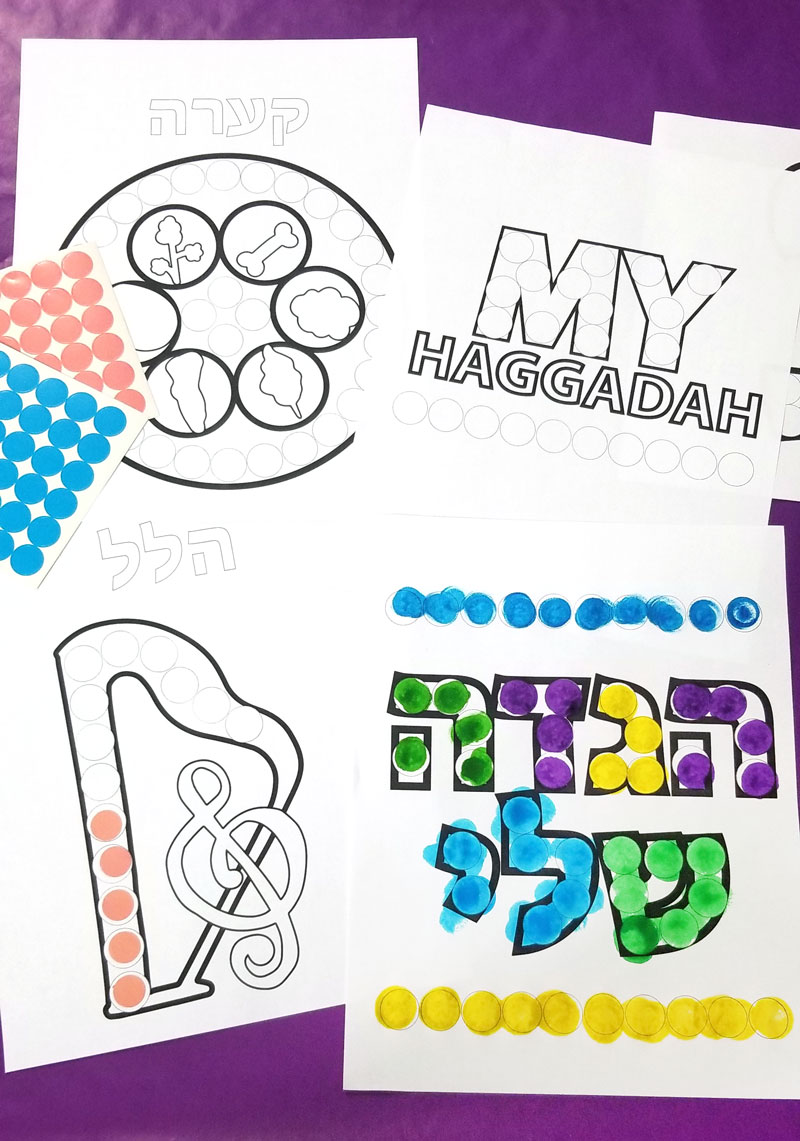 Binder reinforcements – especially if you have an older child doing this (or if you happen to have a full color spectrum of reinforcements) you can have them color them with gel pens and use those. More doing means they're busy for longer!
Cotton Swabs and paint – these are a bit small for the circle size but still fun!
Pouncer brushes and paint – use 3/4 inch ones to fit exactly!
Cotton balls and paint – use these ideally with a clothespin or clip as a brush holder, however, if you don't have one, you can still hold it with a hand. Since you can cut these, put different amounts of pressure these definitely work for the size.
Enjoy your Passover Haggadah for kids! If you have any other ideas for how to make this cool, just comment below!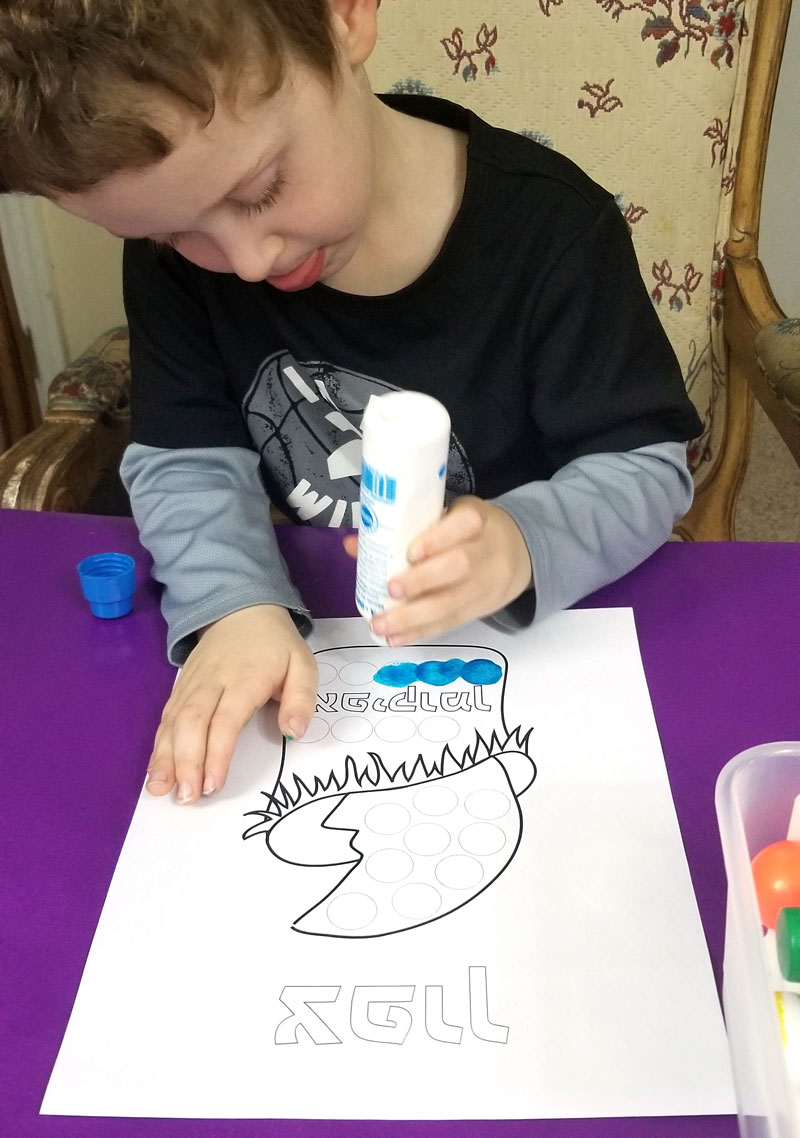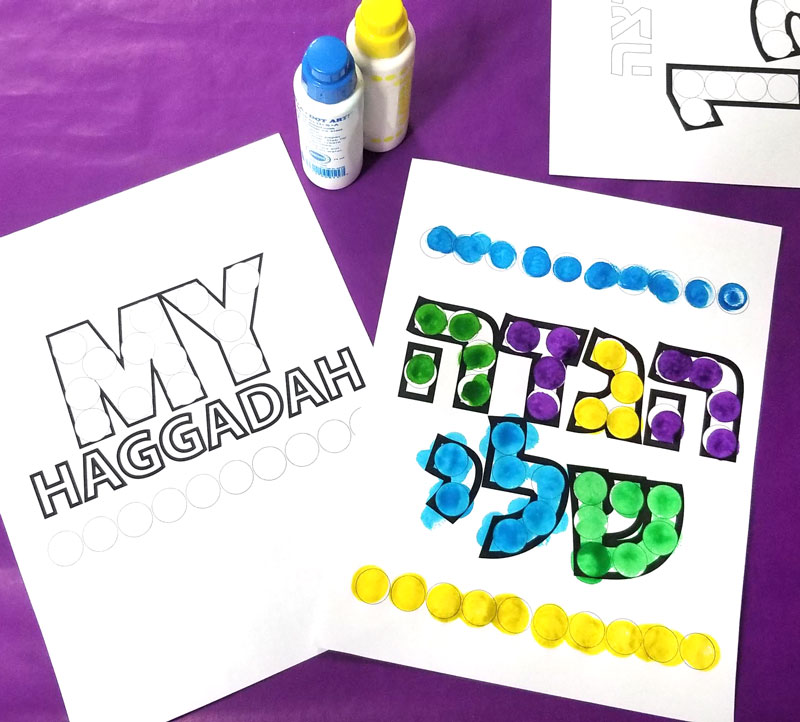 ---
Want to make your Pesach prep easier, your seder table more beautiful, and your kids' happier and busier? Get the printable Pesach bundle today for 75% off the full value! It's full of 30+ cleaning and menu planners, kids' games, coloring pages, and activities as well as cool seder table decorations!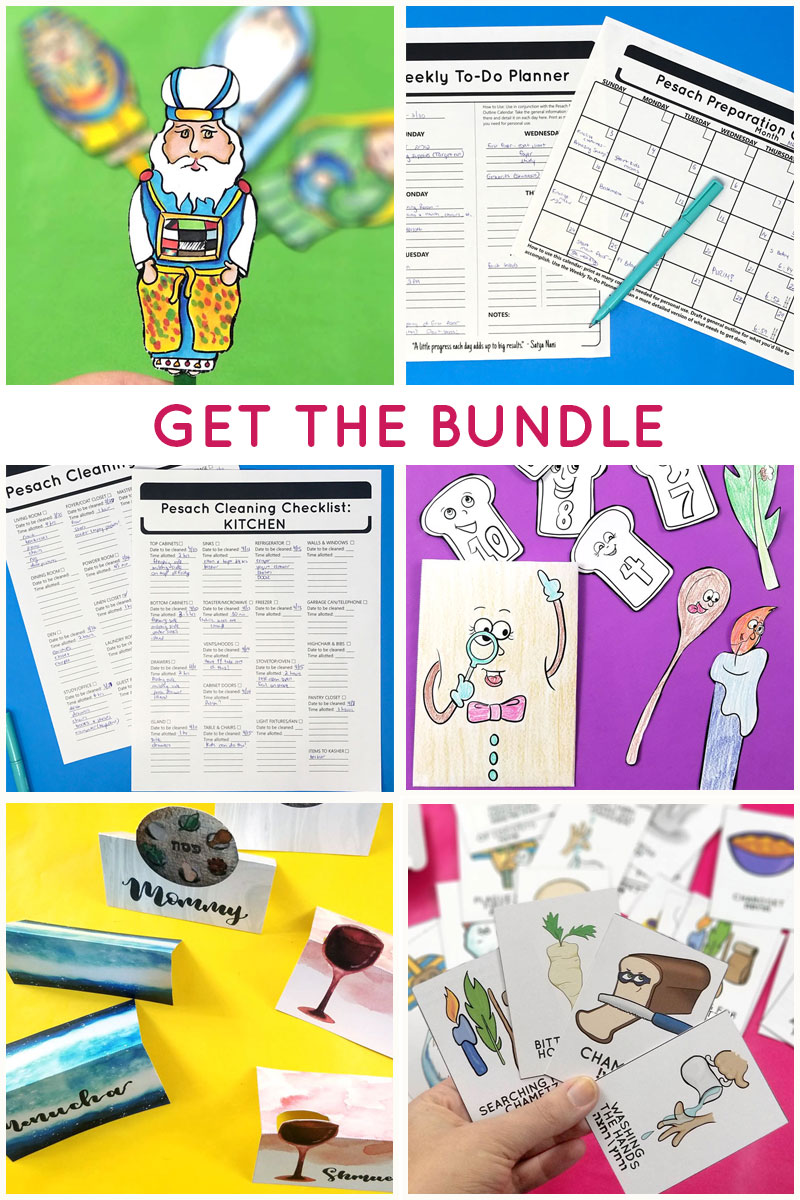 ---