I've been wanting to purchase a cheap wig from China for a while, and I finally allowed myself to indulge. I decided to share my Amazon wigs review and show you what I bought, what I loved about it, and what wasn't so cool… I also shared here how to tone a wig and how I got rid of the brassiness. Disclosure: this post contains commissioned links and images.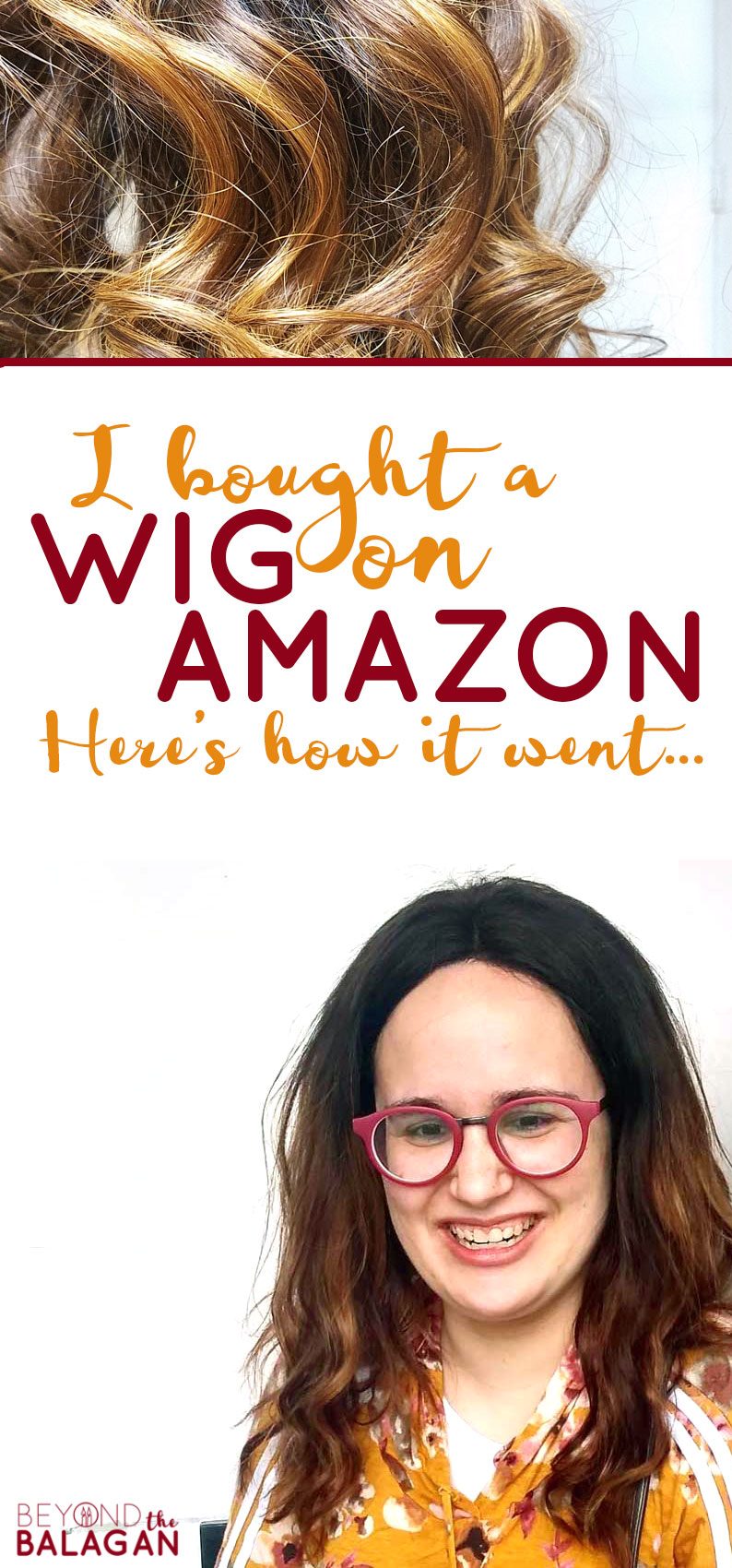 When I first got married, I was not happy with my wigs. I did not know how to purchase a wig and I ended up choosing poorly. I only wore wigs when I had to.
I finally recently upgraded my wig, and purchased a lightly used wig from a local seller for a nice chunk of change.
I wanted a more casual, comfortable option as well.
I'm going to share with you here my Amazon wigs review and how I love the wig that I chose in the end as my second, cheaper option.
To clarify from the start: no, I did not get a sample, or a discount. I purchased this after scouring the market and deciding that this would work best for me.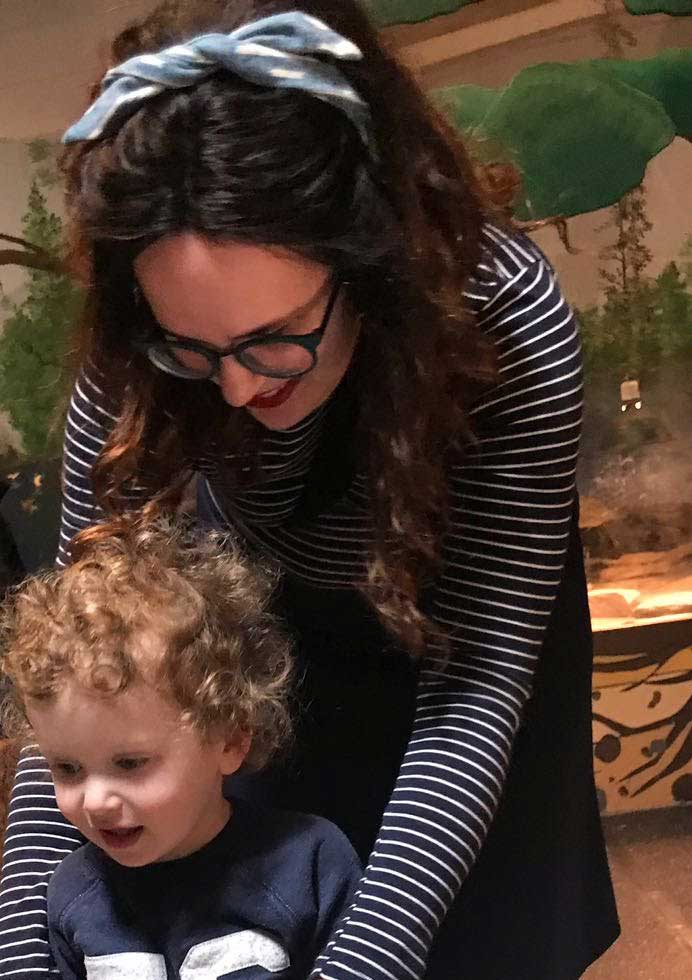 First of all, why Amazon?
Most people I know head to AliExpress to buy their wigs. The Amazon wig that I purchased was comparable in price (and even competitive), had all the features I wanted, and had the Amazon perks: a good review system in place as well as a good return policy. The return policy as the final straw for me. While it did NOT come with free returns, having the option to return even if I need to pay shipping was a huge advantage, since the risk was reduced to only a few dollars.
When I got my main wig, I was a bit disappointed at the lack of personality. While it's great for weddings, for shul, and for special occasions, I wanted something with more energy to it and that was easier to wear.
I found this stunning wig and loved everything about it: the short length, the fact that it's thinner than usual (something that's necessary on a shorter wig) and the beautiful honey blonde ombre. I also loved the natural curls that it came with, and of course the lace front.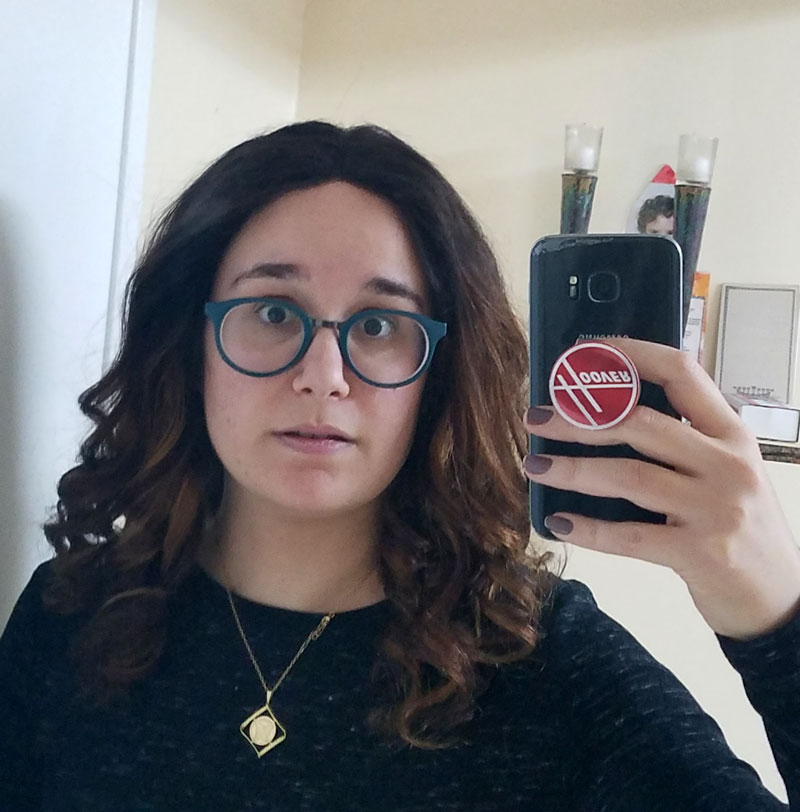 I'm going to go through each feature and pick it apart below, to tell you how I was satisfied with the end result on the actual product. On some points, my Amazon wig scored really high. On others it was lacking. I'll be offering tips that you should know when purchasing such a wig, so even if you're not looking at exactly the same wig, or if the seller is different, you may want to read through.
And I want to share with you so that you know off the bat, despite its drawbacks (and there ARE drawbacks) I absolutely LOVE my Amazon wig. I sometimes wear it instead of my fancy European hair one even to shul. Just this morning I was exclaiming to my husband how happy I am that I took the leap and bought it.
And now for the details:
My Amazon wigs review – the hair quality:
The hair itself is not top quality hair. It's definitely good for the price. Actually, it's amazing for the price, and even better than the hair on the first "full price" wig I got when I got married. But it's not thick, lush, expensive feeling hair.
It has a slightly frizzy tendency, although not overly so. Since it's not thick the bit of frizz feels natural.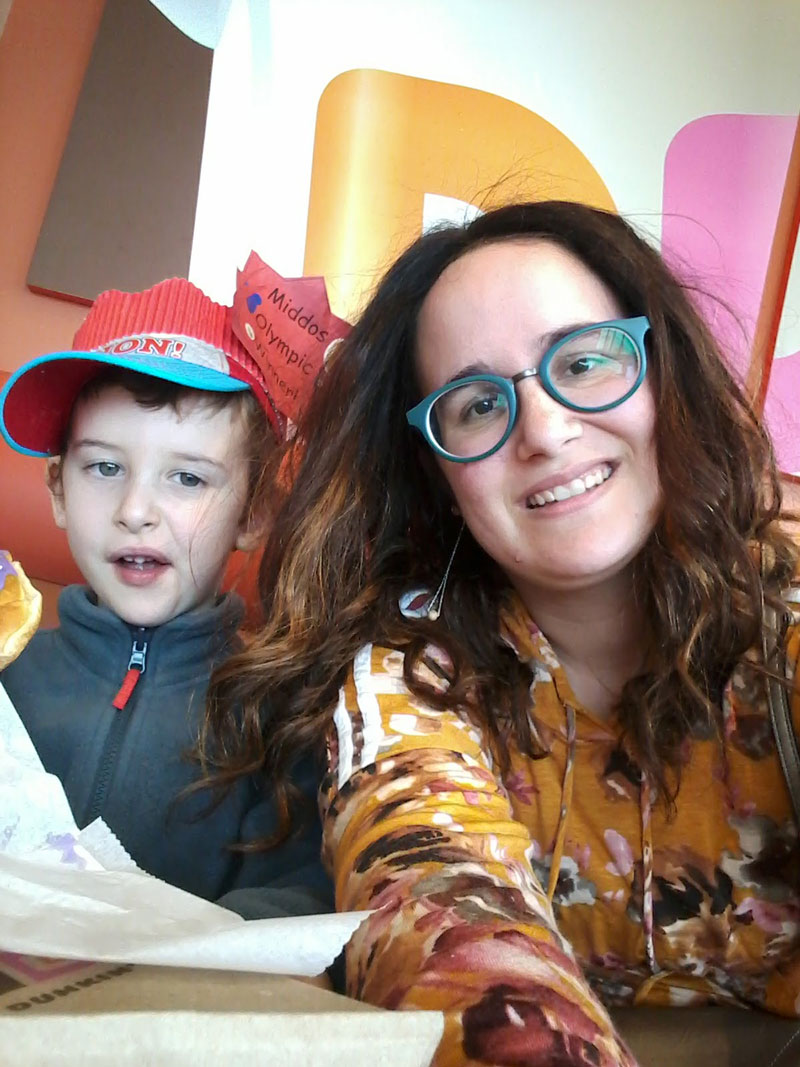 As far as the thickness is concerned: it's quite a thin wig (130% density), but it works very well for a short wig with texture. I don't like when short hair puffs out too much, and I felt like this was the right thickness for such a style wig. That being said, I did experience some hair loss when heat styling it. That was the only hair loss I experienced so far.
I've worn it a few times for full days (6-8 hours or more) and it hasn't been getting matted or tangled. A quick brush and sometimes a touch up of hair cream is all it needs to be worn again.
The hair source is Brazilian, so make sure that's okay for you before buying.
I know people have questions about whether or not the hair is truly human when buying cheap wigs. I am convinced that it is – as it would have completely melted had I tried to heat style a synthetic wig. While there was a bit of hair loss, that's normal, and it didn't smell while styling.
The curls on my Amazon wig:
In the product listing, you'll see a photo on a model and then photos on a wig head. The one on the model is more on par with the actual natural wave. It does not have the curl that you see on the head, and it does not hold such a curl if you put it in.
After wearing my wig a number of times – active, full days – it settled into curls much like on the model – and the cool thing is that it stays that way for many wears!
When you wash it and let it air dry naturally, it's actually very frizzy. You WILL want to style it. I haven't yet tried styling it with cold curlers – I intend to give that a go the next time around.
My Amazon wigs review – how I felt about the color and ombre:
The color was the biggest drawback of this wig, and something you should be aware of when purchasing any dark wig, whether it's already been lightened or you plan to bleach it. When a very dark color is lightened, it first takes on orange tones. When you're dealing with a cheap bleaching, they likely didn't take it to the next level and correct the color.
When I first received my Amazon wig, much of the ombre was much brassier and brighter than I liked, while the scalp was a very, very deep inky black.
I went ahead, researched, and toned it myself. Toning it basically means dying it subtly in a complementary color (the color opposite on the color wheel). So if you're dealing with orange tones, dying it blues (or even purples) helps to dull the color.
If you want to do this on your own, I shared here how to tone a wig yourself! The supplies to tone cost me an additional $30 give or take, as well as an afternoon. I invested a bit more in additional styling tools, since I save a lot on doing all this on my own. And if you're not comfortable doing it on your own, you may want to speak to a local salon and ask how much they'd charge for something like that. Factor that into the cost of your wig. Keep in mind that other than toning, I did not need to have any other work done on it!
The cap size on my Amazon wig:
One of the things that scared me the most when purchasing was the "medium/average/one-size-fits-most" cap size. I never fall into the 'Most' category on one-size-fits-most items. So I was so happy that the cap size was spot on. My regular wig is a size L – this one totally fits well, but is much more comfortable.
It's adjustable – I'm wearing it on the largest setting.
My Amazon wigs review of the length:
One place where I wish I'd have done things differently was the length. I purchased the 14 inch wig because I was afraid to go too short. With the curl in place, it was just the length I want it, but now that it's fallen to a more natural state, it's longer and that "in-between" length that I don't love.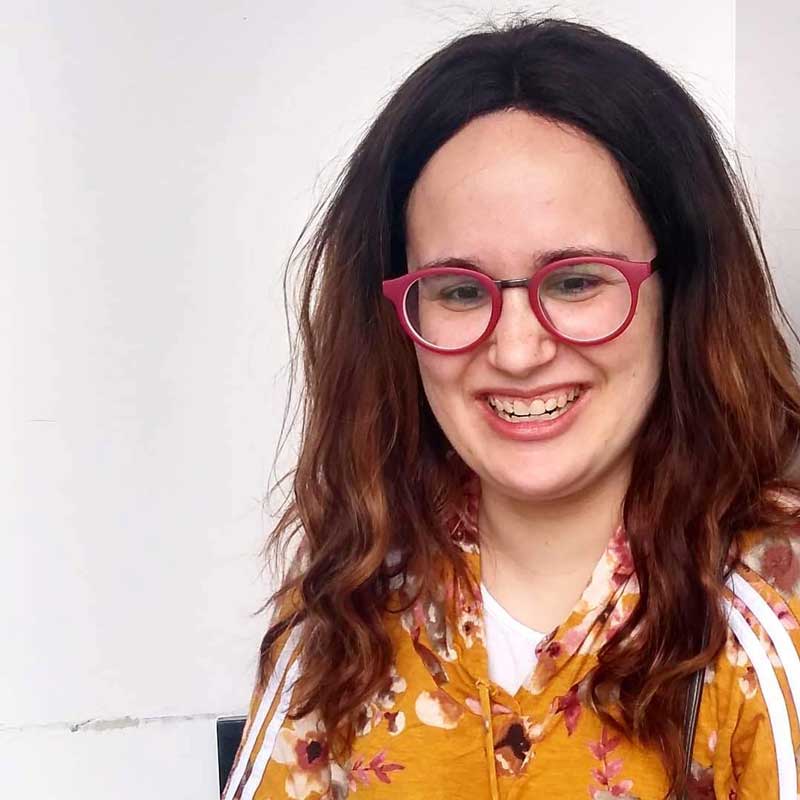 If I'd do it again, I'd go for the ten inch one, which is a lot cheaper too!
I figured that technically it can be cut shorter, but at the same time, I don't want to spend that kind of money on this wig!
That being said, I'm happy with the final result, at this length, even if I'd have preferred it shorter.
My Amazon Wigs Review of the hairline:
I'm totally new to lace front wigs, so I was excited to try it! One thing I found was that the lace looked most natural when I parted my hair beneath the natural wig part, so that my scalp showed through. Ain't got time for that! So I just don't and it still looks great – though not as good as it can.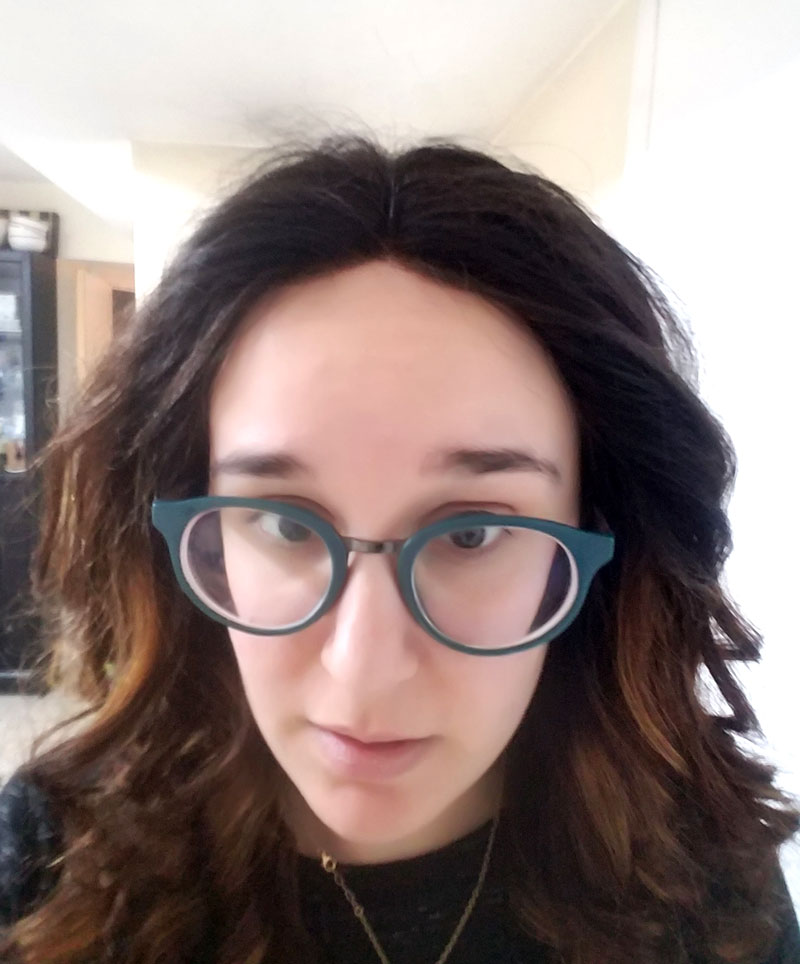 This wig features "gluless lace" meaning you don't need to glue it down. It has combs sewn in a few places to hold it in place – one past the lace, at the top of the head, as well as two over the ears, and one at the neck. I DO think that it would look more natural if you'd use the glue to secure it better, mess up your baby hairs a bit, but I haven't even tried it and it's fine with the combs only. The lace will lift if you push your hair back from the top, but not from the sides. And it won't come off – it'll just lift a bit and give away that you're wearing a wig.
It comes with baby hair as well that you may want to play with, but it really helps the wig look more natural.
There is a large piece of lace hanging down the front when you get it, which you need to cut. When I cut mine, I did a bit too much and cut off some of the baby hairs I'd have preferred to keep. It's still great.
The bottom line of my Amazon wigs review:
If I had to give my Amazon wigs review a star rating it would be four stars, taking off a star for the slightly misleading length and the brassy color.
When purchasing an Amazon wig, the risk is low, as long as it's fulfilled by Amazon and you can use their general return policy.
You can see how natural it looks and I can attest that it's really easy to wear.
The price is very competitive with those you'd find on AliExpress, and the fact that it already has the ombre in place is a huge perk.
The fact that I had to tone it doesn't bother me – I'm a DIYer and it cost me a little more.
While it's riskier to go shorter, especially since you can't really gauge the length before you wash it (and you can't return it after you wash it) Take a look at how it fit me before choosing your length.
And finally, keep in mind that wearing your "good" wig less in the sun, on long days, and saving it for special occasions will help it last longer.
So bottom line: I am so happy with my purchase, I'd recommend it in a blink.
[btn text="Get the wig here!" tcolor=#FFF thovercolor=#FFF link="https://rstyle.me/+0mU9ij66YnTek6wUxUYlhg" target="_blank" rel="nofollow"]
Got any questions on my Amazon wigs review? Comment below!

Update: 1.5 years later, I'm still loving it! It's so comfortable, and I figured out the right way to air dry it.
https://www.instagram.com/p/By0vUTDBy2w/