Ready for an absolutely gorgeous Sukkah decoration craft to make with your dried Etrog Slices? This is one of my favorite Sukkah decorations of all time. This post contains affiliate links.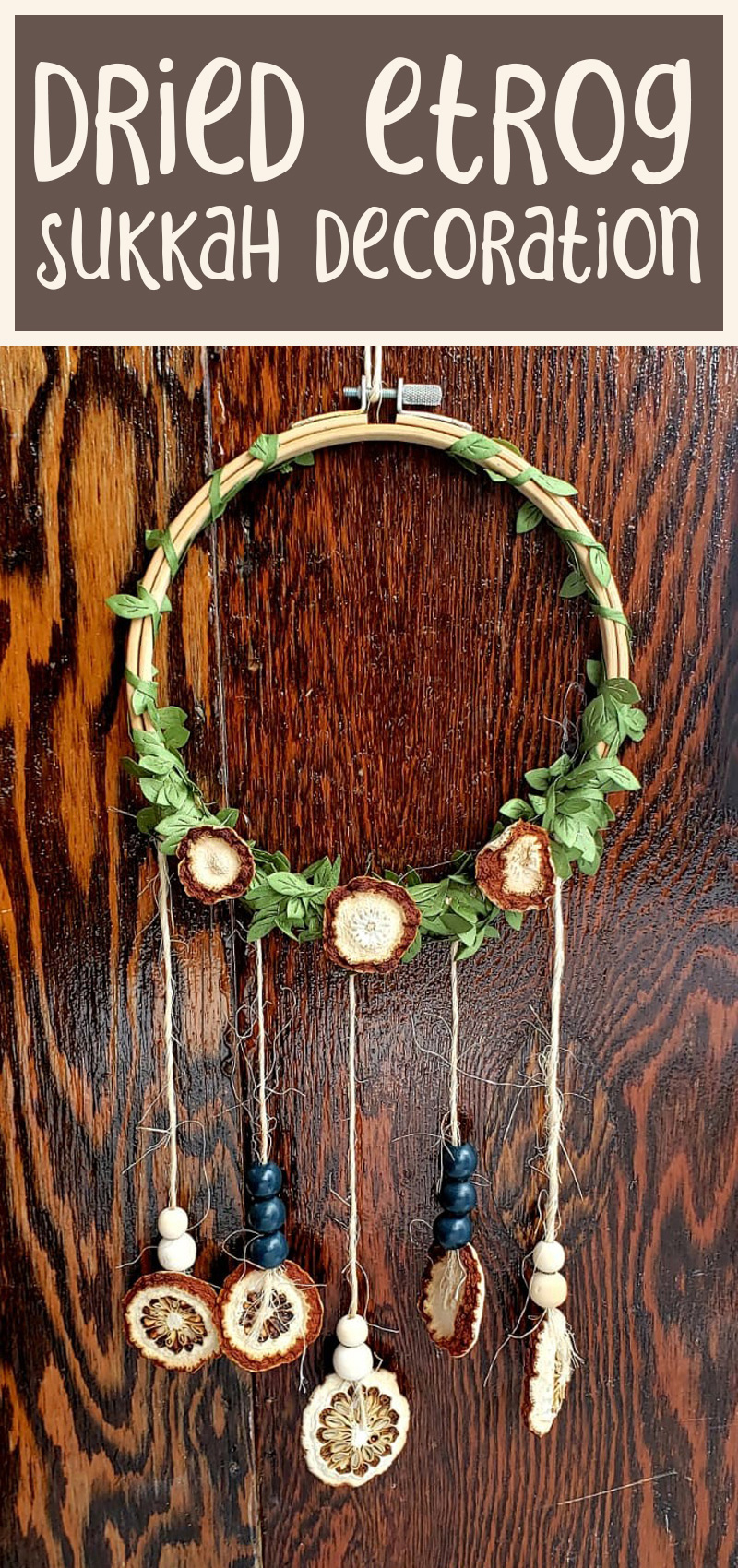 There's nothing like some natural decor to spruce up your sukkah. But what better way to spruce up your Sukkah than with an actual Sukkot themed item?
First, you'll want to learn how to dry Etrog slices. When you're done and you have dried Etrog slices to use, come back here and follow the tutorial for these really cool DIY Sukkah decorations.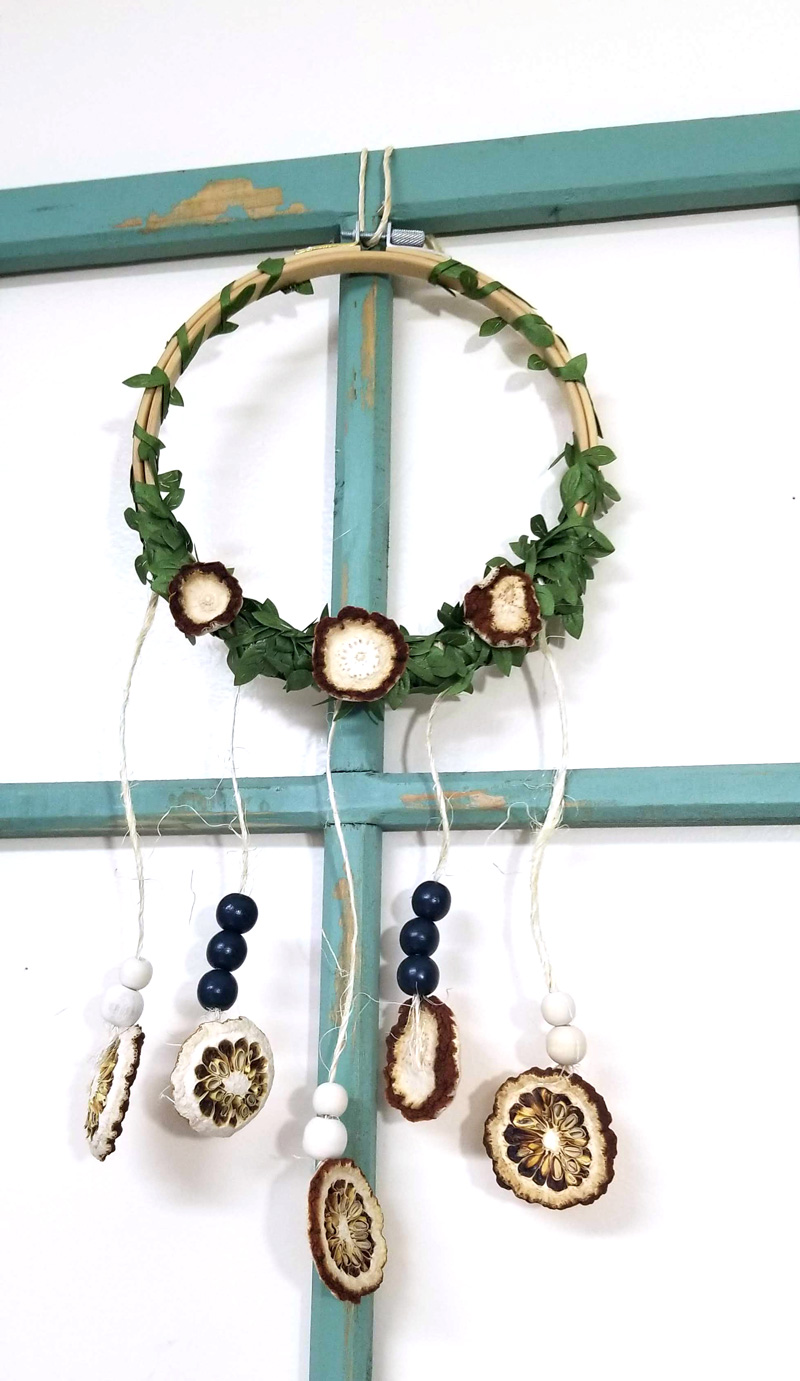 What to do with your Etrog after Sukkot
Many people will pierce cloves into the Etrog to make a fragrant fruit to smell at Havdalah. Others use them to make infused scented oils.
We always grew up with Etrog jam for Tu B'shvat. That was the classic go-to thing to do with an Esrog once the holiday of Sukkos was finished.
Today, that is a controversial thing to do. Many people say that these are NOT grown for eating and have excessive amounts of pesticides. Others day that the amount you eat is negligible.
I don't really have an opinion on this. But I figured that it's worth offering another option for those who want to know what to do with the Etrog after Sukkot. And I simply couldn't think of a more appropriate thing to do than to make DIY Sukkah Decorations. Because I also can't think of more appropriate Sukkah decor.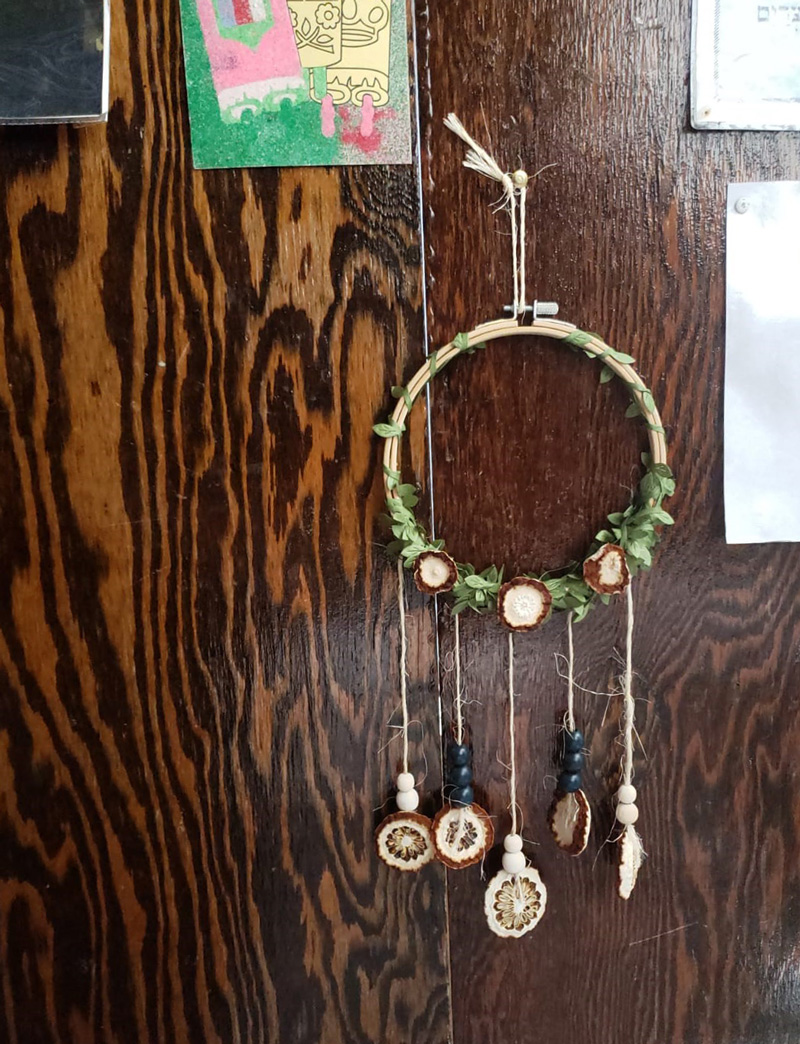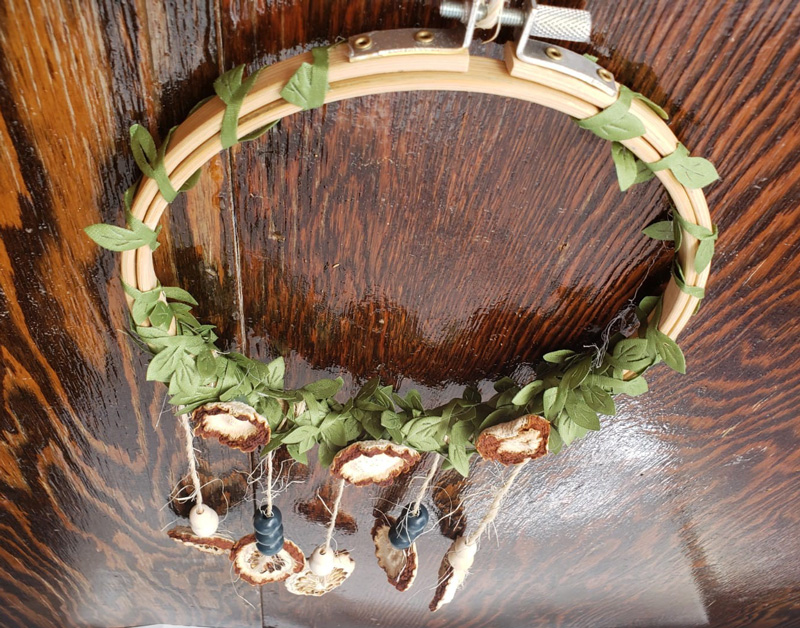 I did dry last year's slices too so that I can share another idea, hopefully next year. This is from Etrogim from two years ago, and the decoration was made last year.
Making Sukkah Decorations from your Post- Sukkot Etrog
I started with an embroidery hoop to make a classic wall hanging.
The full slices were used as the main pieces hanging from the threads. The smaller slices were also fantastic for embellishing it further.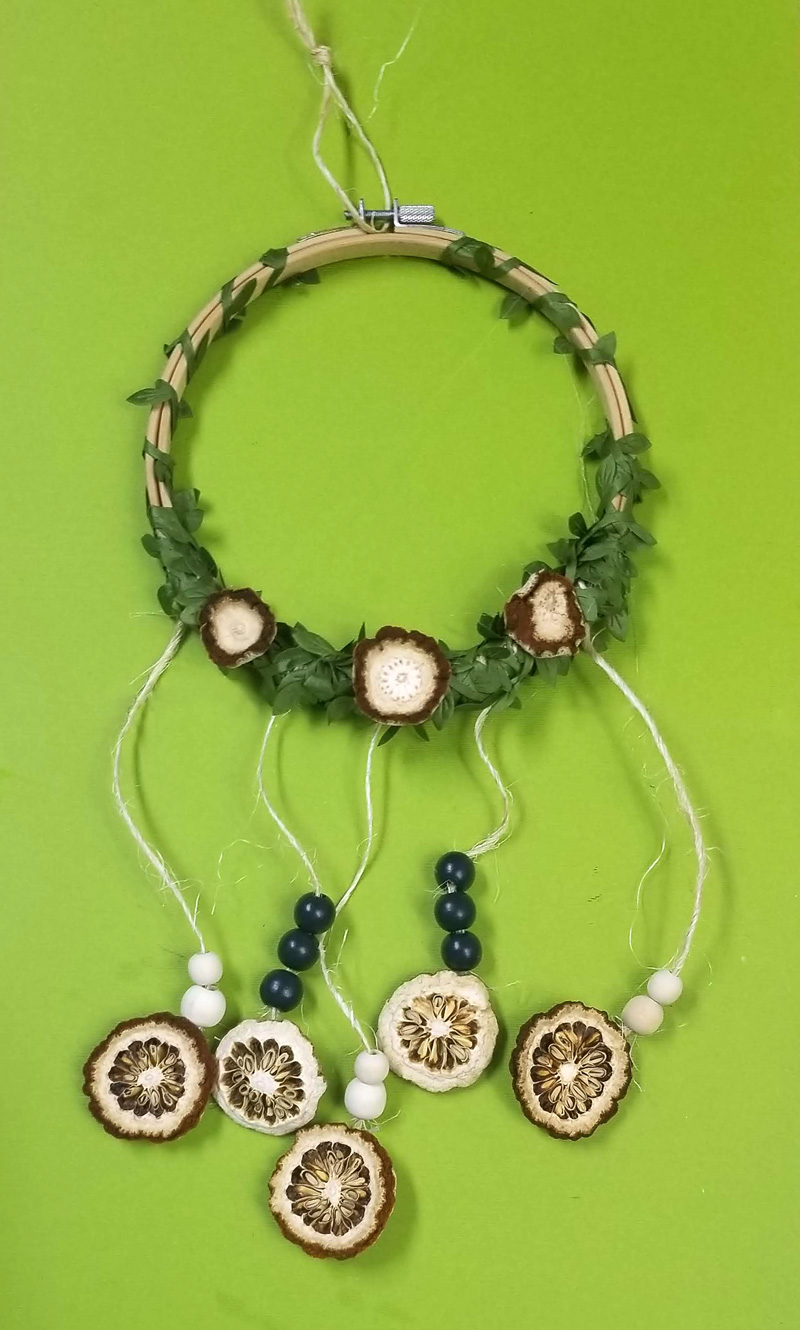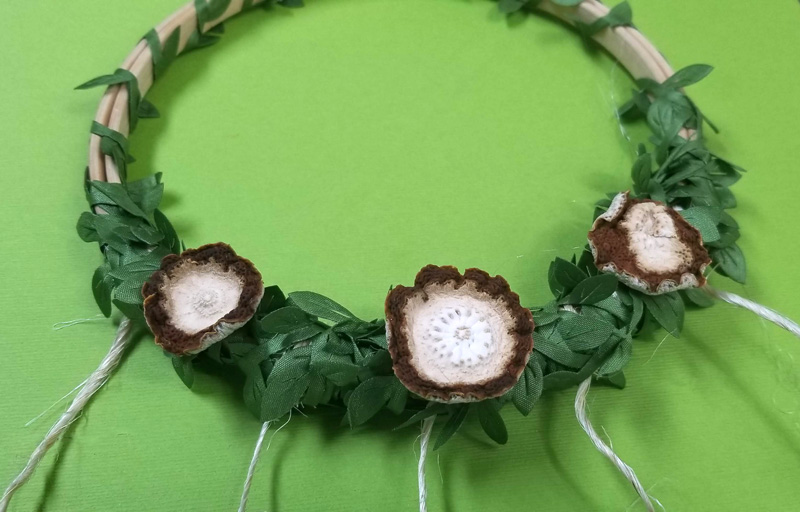 Unfortunately, this is not the best idea for classrooms, unless you fake it with dried lemon slices. If you're a teacher, you'll need to think in advance, and collect as many Etrogim as you can when people are done with them. I'd say you need an average of an Etrog per Sukkah decoration.
The original plan was to thread the slices, but I decided to hot glue it instead as I was afraid of ruining my precious slices. You can definitely give it a try if you're willing to risk it.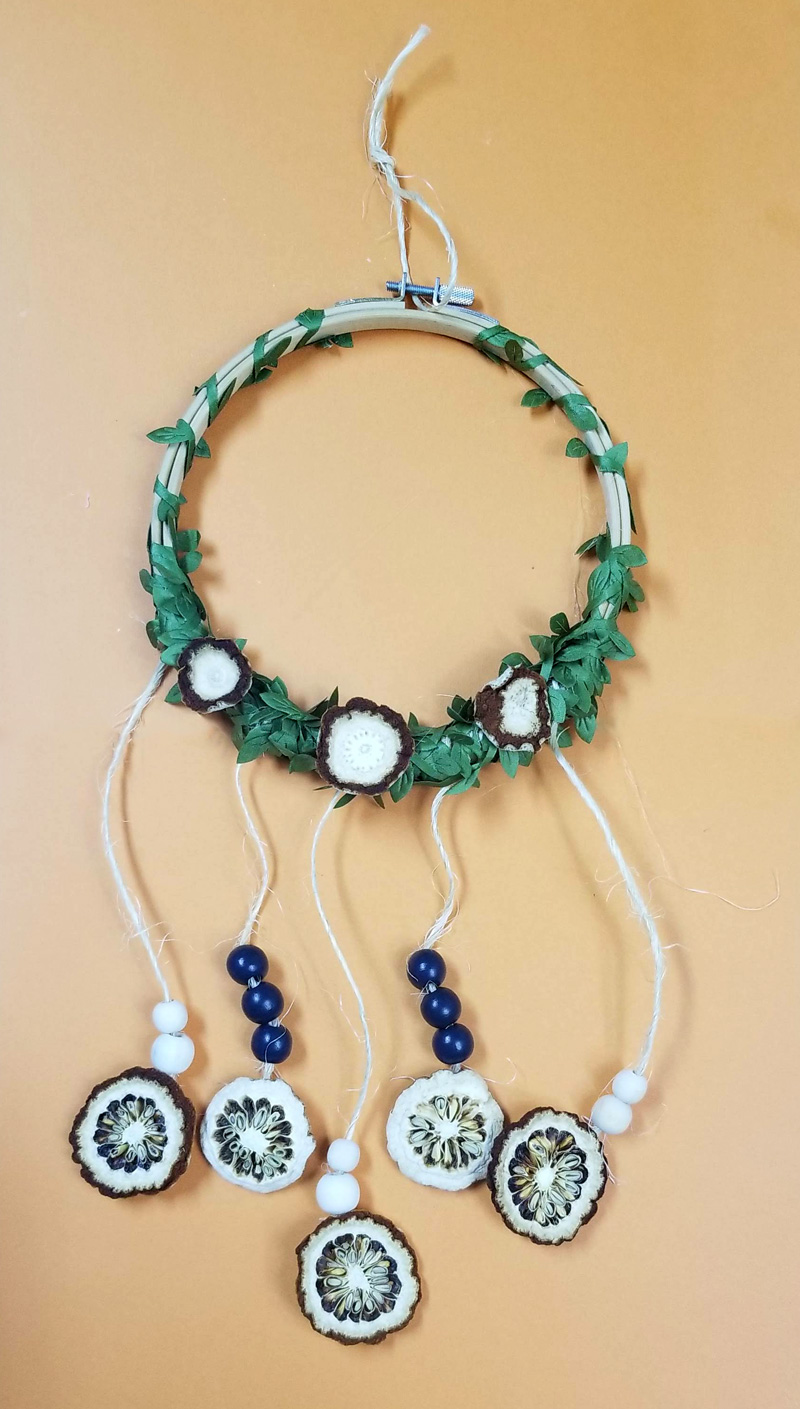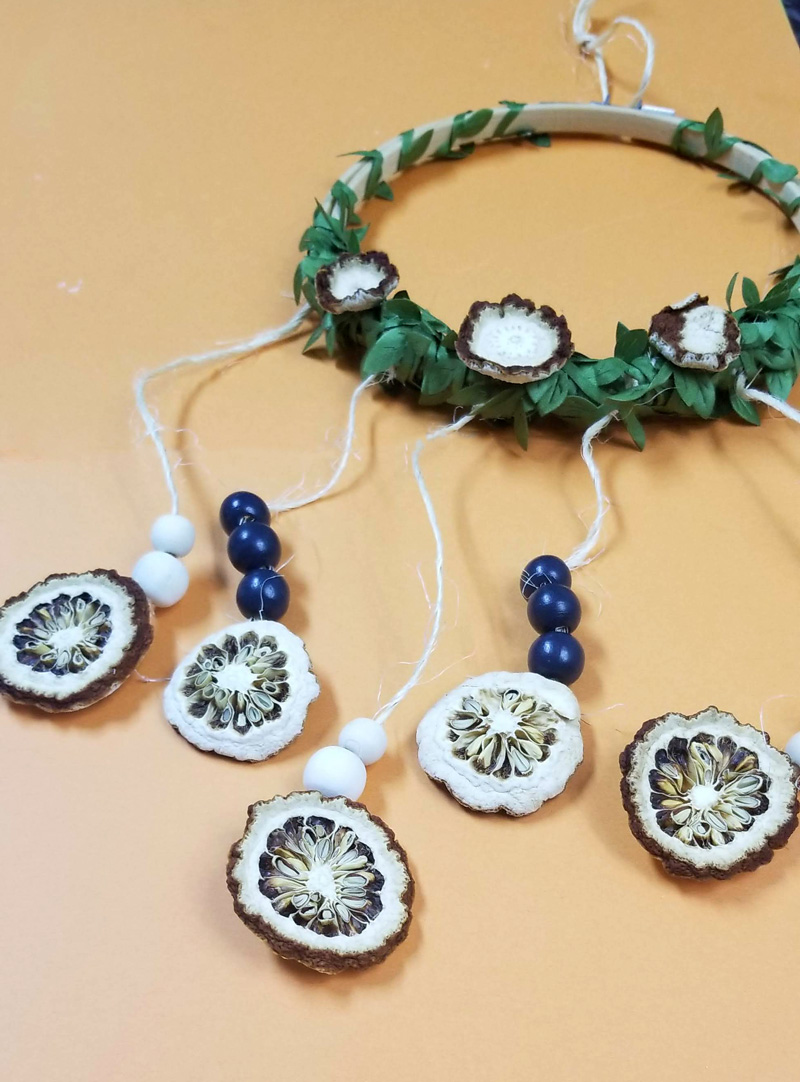 Materials for Etrog Slice Sukkah Decorations

How to Make a Dried Etrog Wall Hanging
1. Separate your slices and choose the most beautiful ones to hang.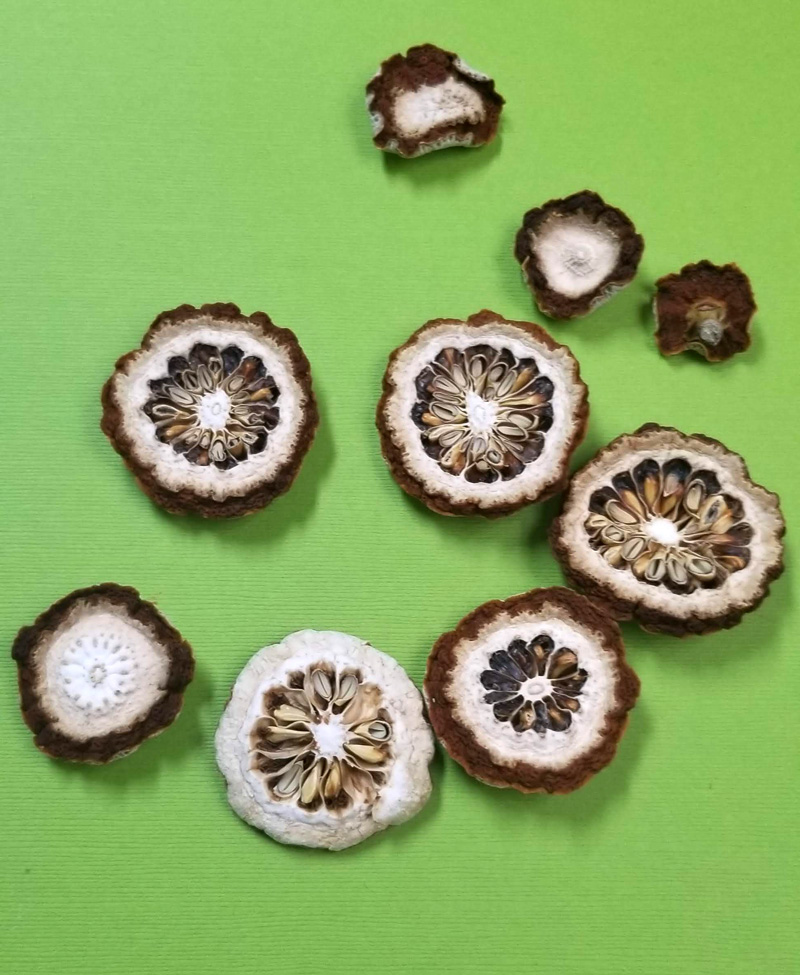 2. Place a little bit of glue on the back of your slice and stick on a piece of twine.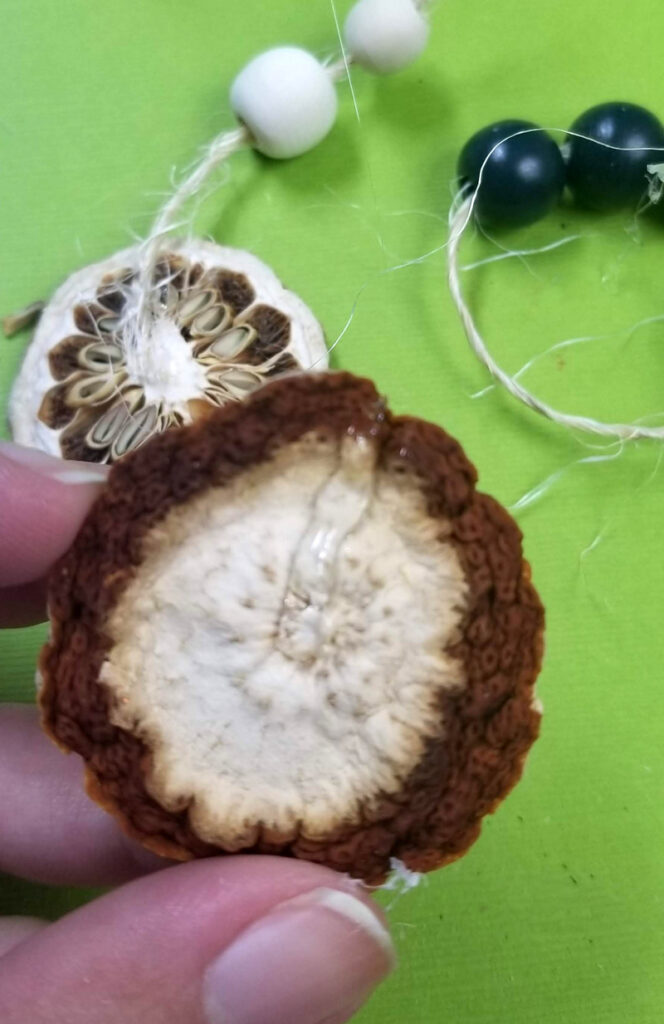 3. Plan your layout. String your beads on as you'd like.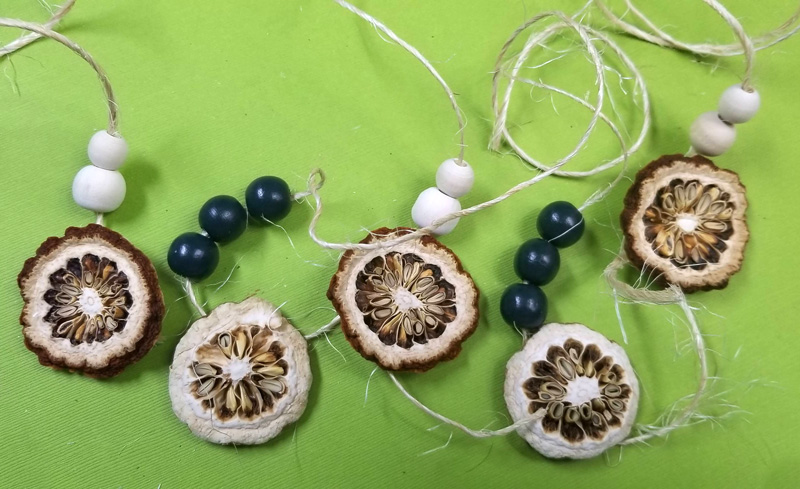 4. Start by tying your center string on the external hoop of your embroidery hoop ring, at the height you want it to hang.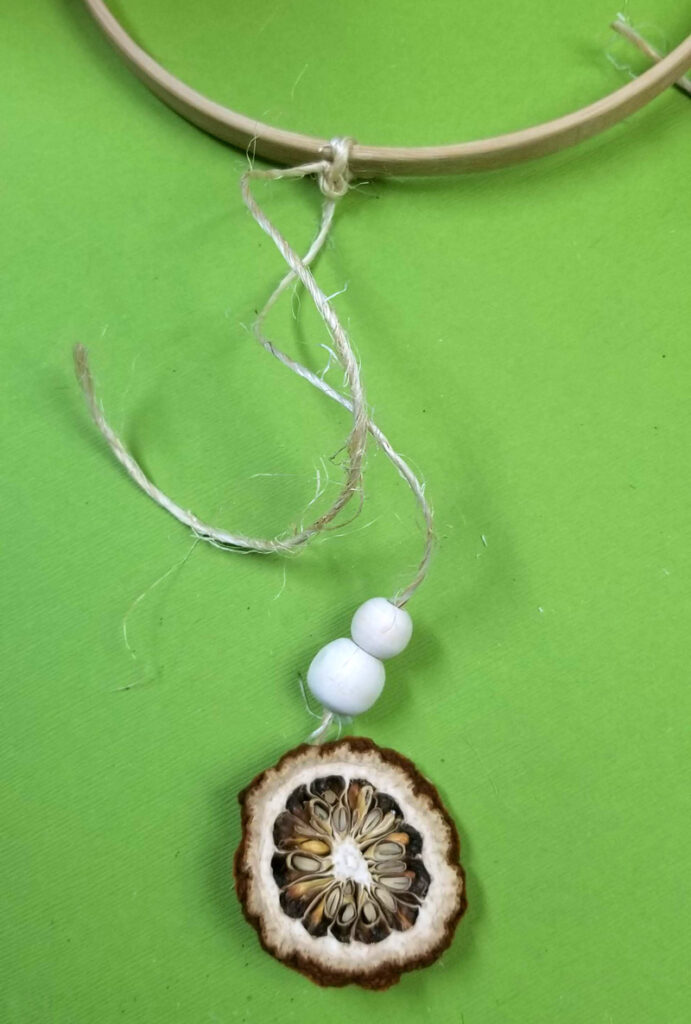 5. Continue tying your strings at the height you want them to hang. Don't worry about excess string. Insert the inside ring of your embroidery hoop. You may need to force it a little – that's okay.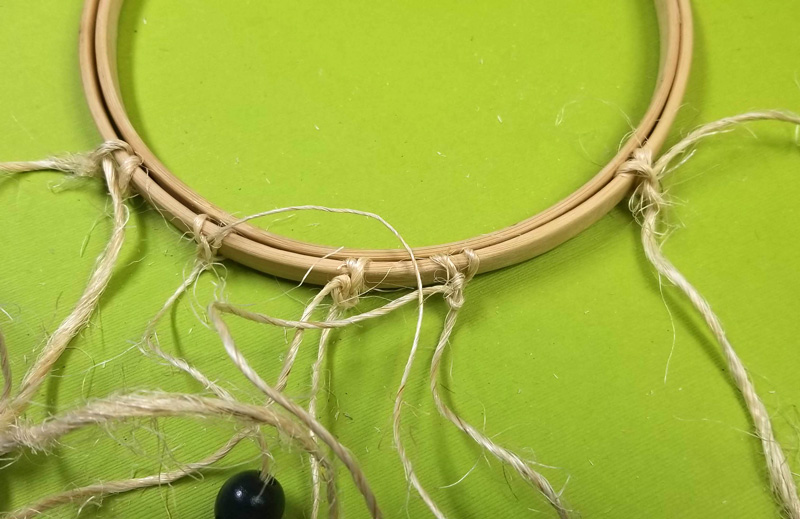 6. Take the extra/overhang twine from each one and wrap it around both rings of the hoop. Glue to secure.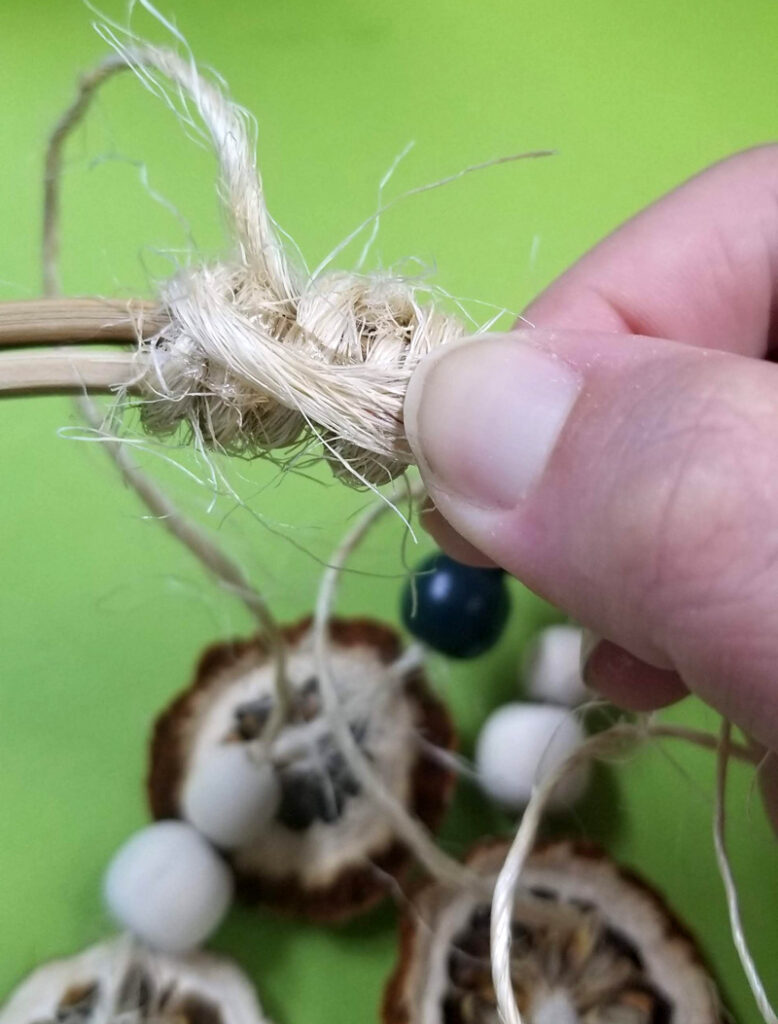 7. Starting at the base, start wrapping your leaf cut ribbon around the hoop, gluing in place at the ends when you're finished. I recommend wrapping more at the base, and doing it more vine-style sparse on the top half.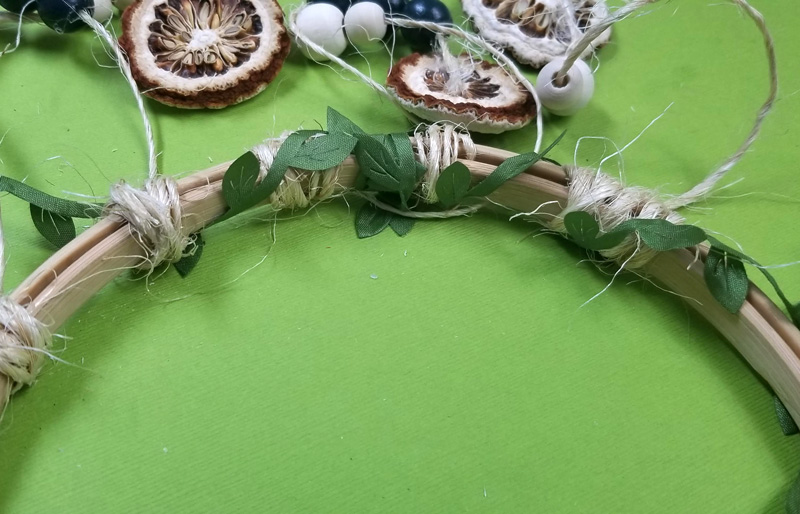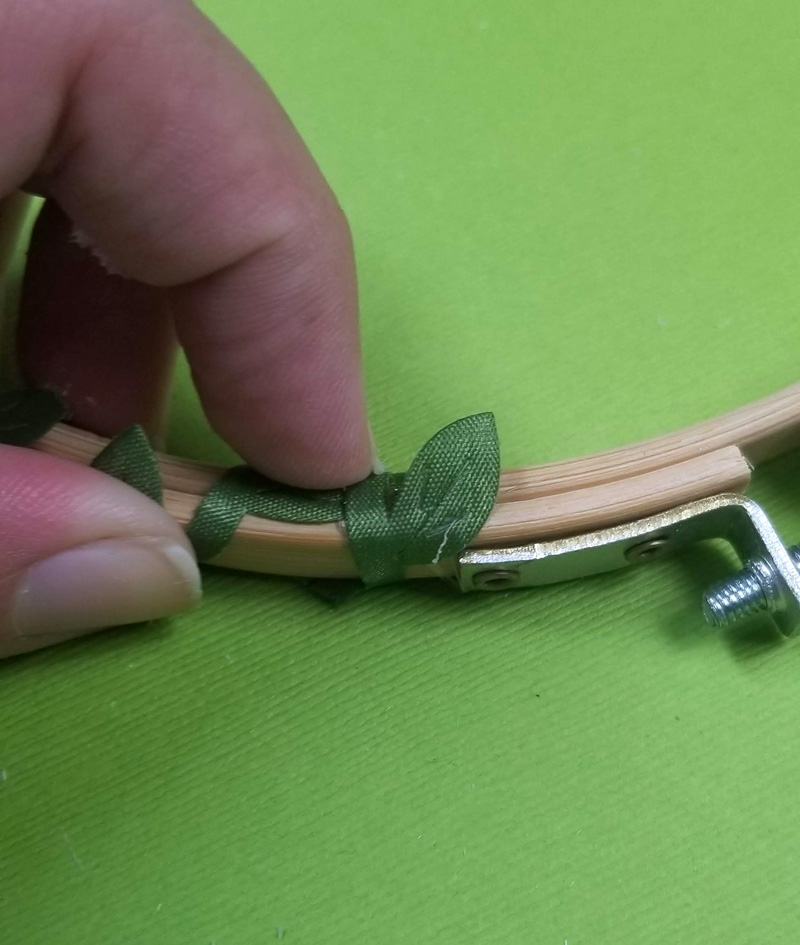 8. Take your smaller slices and glue them in place at intervals on the bottom portion of your hoop.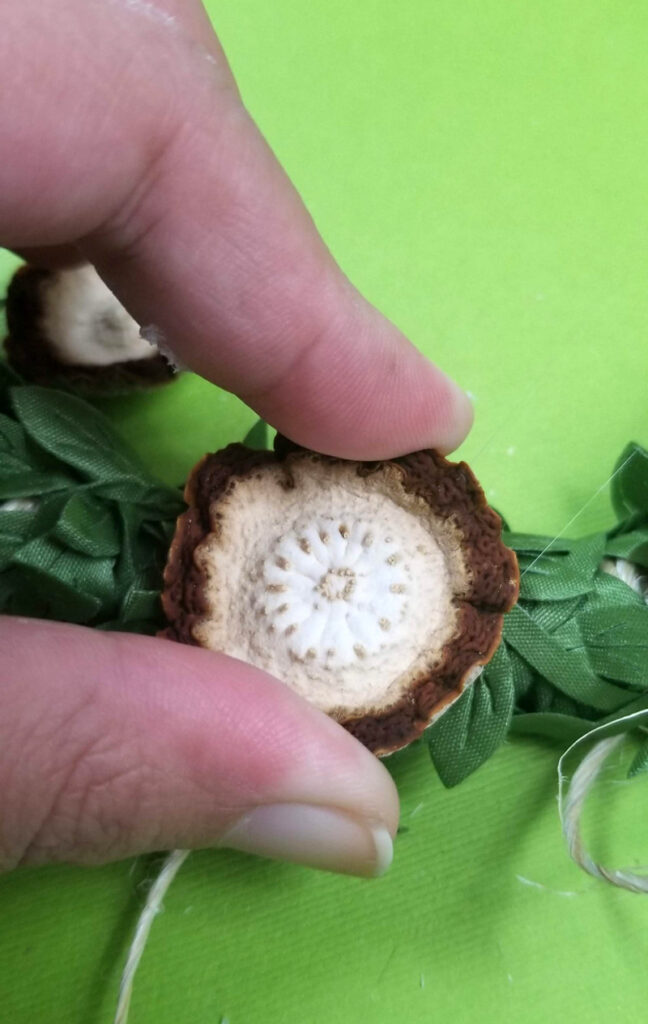 9. Attach a hanger to the screw of your embroidery hoop. Your dried Etrog Sukkah decorations are complete! Now hang them in your sukkah to enjoy and celebrate beautifully!