Craft your own Yonah – or Jonah & The Whale puppets with this adorable craft for kids! If you love these, check out our Pesach Plagues puppets too. This post contains affiliate links.
---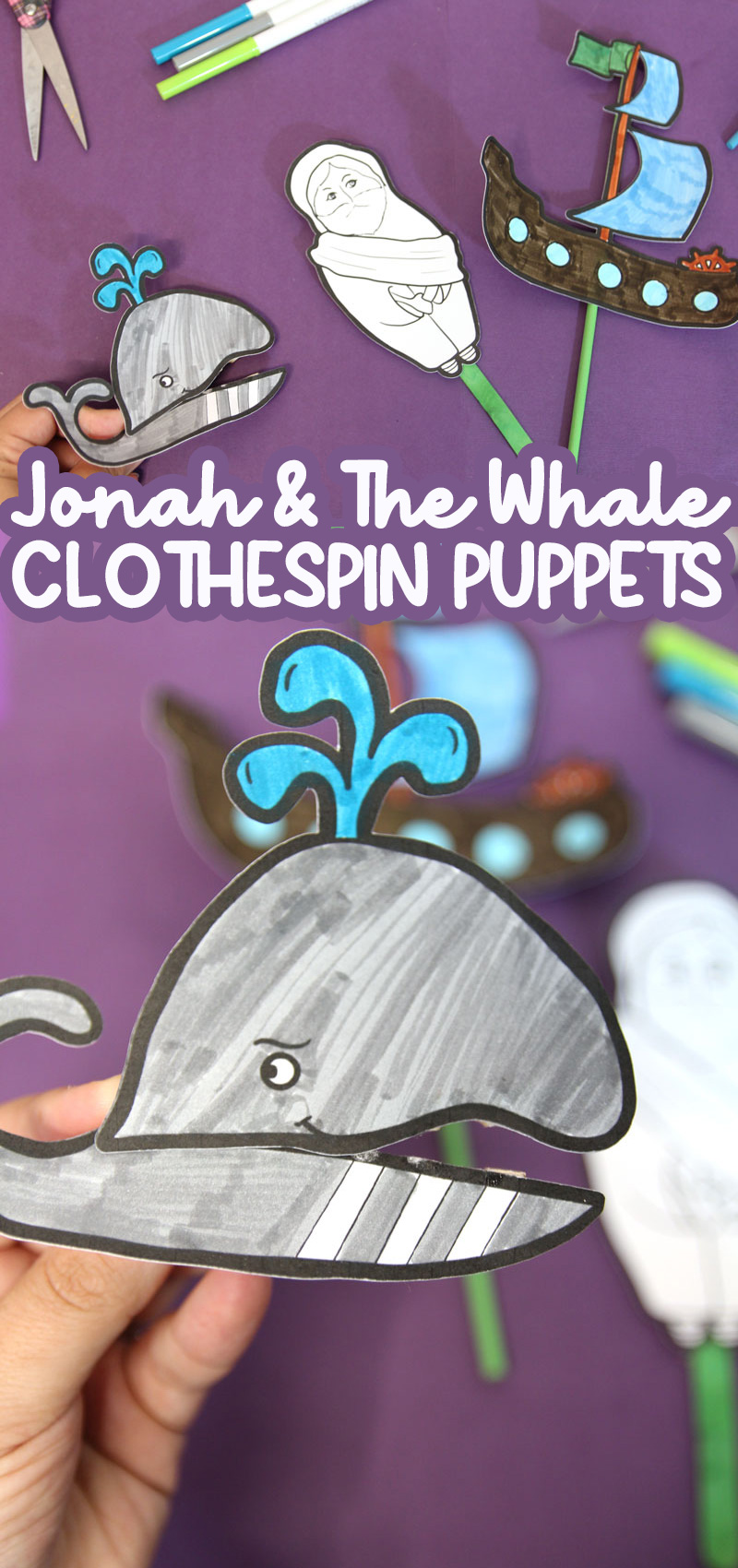 The holiday of Yom Kippur – the holiest day in the Jewish calendar – is all about repentance and forgiveness. To highlight this, the story of Jonah & the Whale is read.
Today I'm sharing an adorable Jonah & The Whale puppets craft for kids to learn these important messages. This can be crafted in anticipation of Yom Kippur, and enjoyed by the kids on Yom Kippur.
To animate the whale, I made it as a clothespin puppet – a fabulous fine motor skill-builder as well!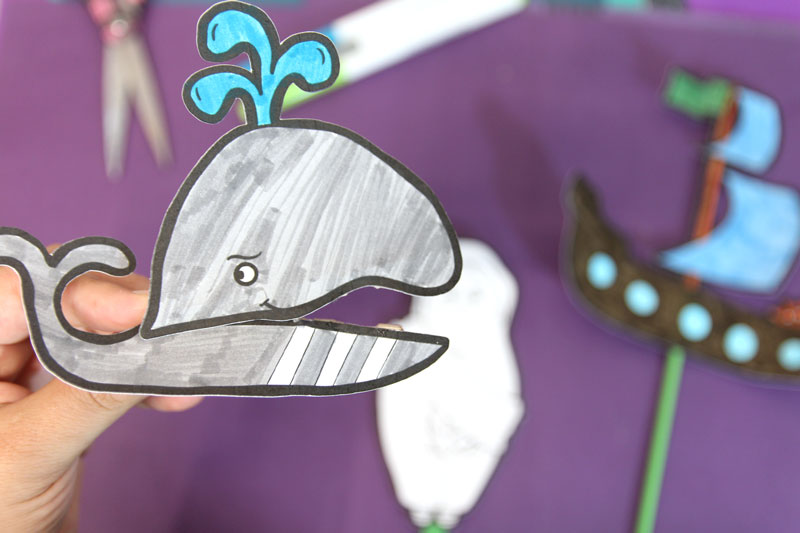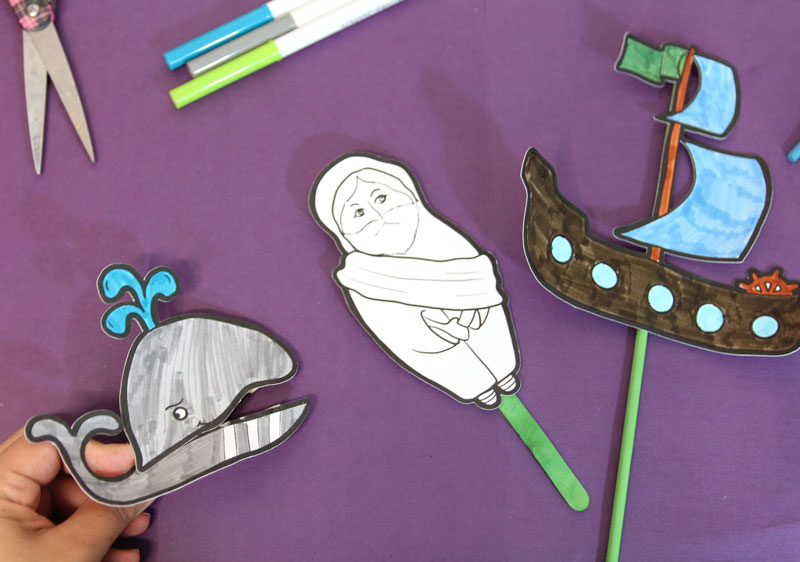 About Jonah & The Whale Story
Yonah (Jonah) is sent on a mission by G-d to tell the people of Nineveh to repent – or they'll be destroyed.
He tries to "run away" by getting on a ship and escaping, but can one really run away from G-d? A terrible storm nearly destroys the ship, but then Jonah is tossed to the mercy of the waters.
A huge fish or whale swallows him, but miraculously he remains alive. He repents and is spit out to go and complete the mission.
Lo and behold, the people of Nineveh repent and are saved.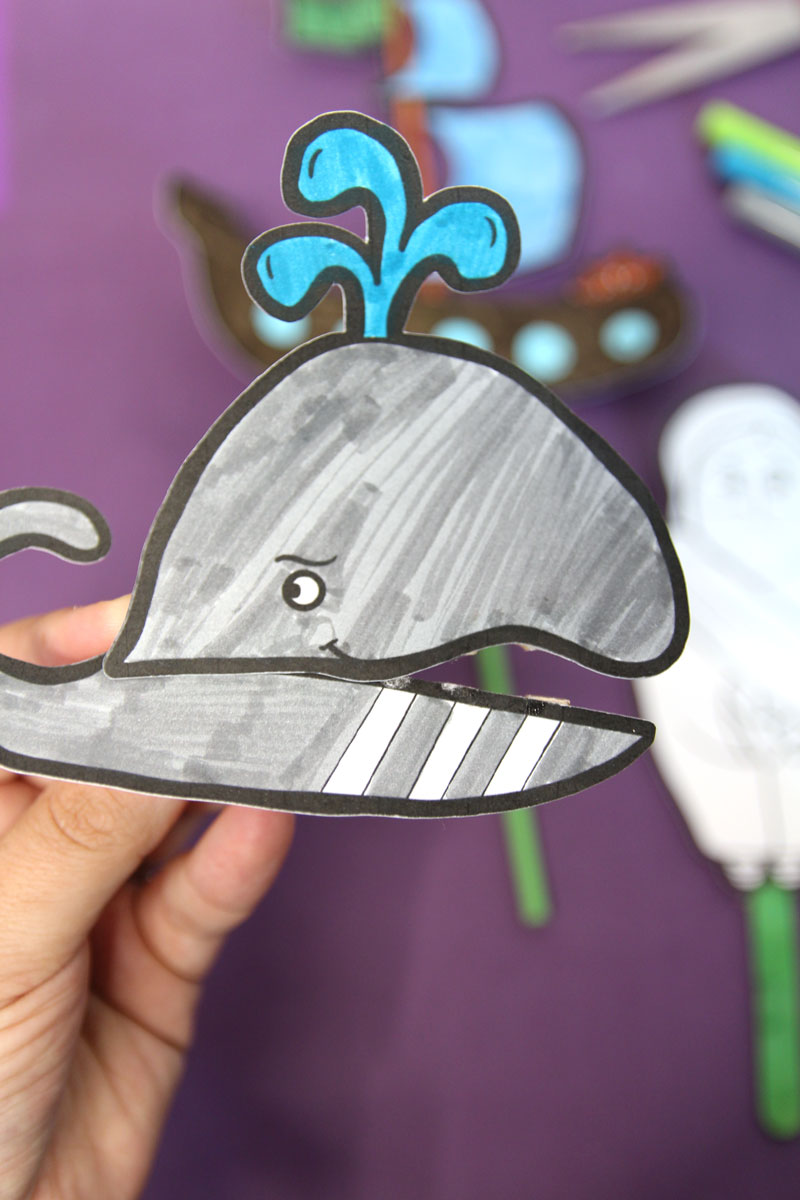 The lessons of this story is strong. You can't run away from responsibility – or G-d. Even the most evil can repent – and G-d will forgive. Shouldn't we forgive those who have wronged us too?
To capture the gist of the story, I illustrated this Jonah & the Whale puppets craft for kids to color (optional), craft, and play out.
Making your Jonah & the Whale puppets
The template includes the ship, Jonah, and the whale. The whale is split in half so that you can turn it into a clothespin puppet. If you don't want to do the clothespin part, simply glue them both in place on a stick.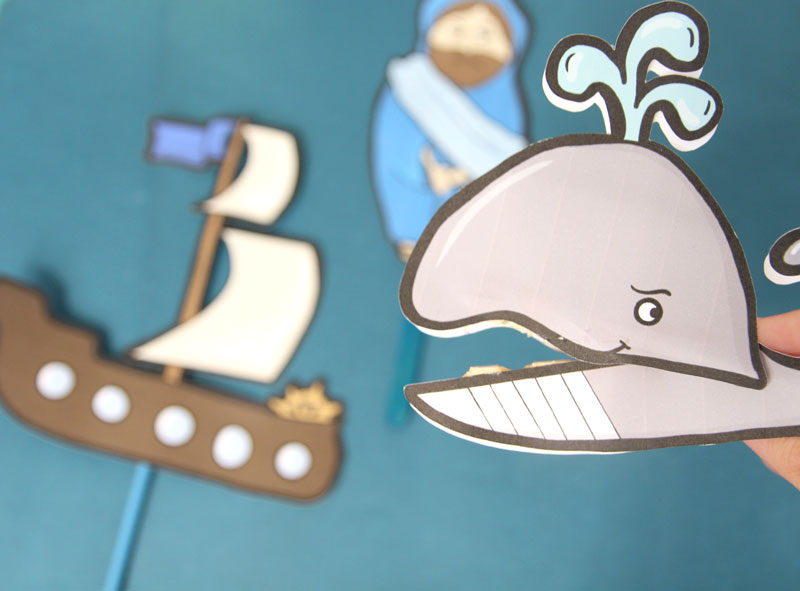 The whale is quite large (it does have to swallow Jonah, doesn't it?!) If you want it to fit a clothespin with more wiggle room, you can print the project at a proportion of the final size. The size that I designed it in is the maximum (it's always easier to make it smaller than larger).
It's also two-sided, again, to give you that option, but I don't necessarily recommend making the whale that way. One side works, and it's easier for kids to use.
And finally, I offer two styles of templates for you to choose from:
Full color – great for quick-assembled DIY toys for the kids or as a teaching tool to visualize the story in the classroom
Color-in – This is designed for when you want to engage the children more and have them create a strong element of the project. I recommend this version for young kids.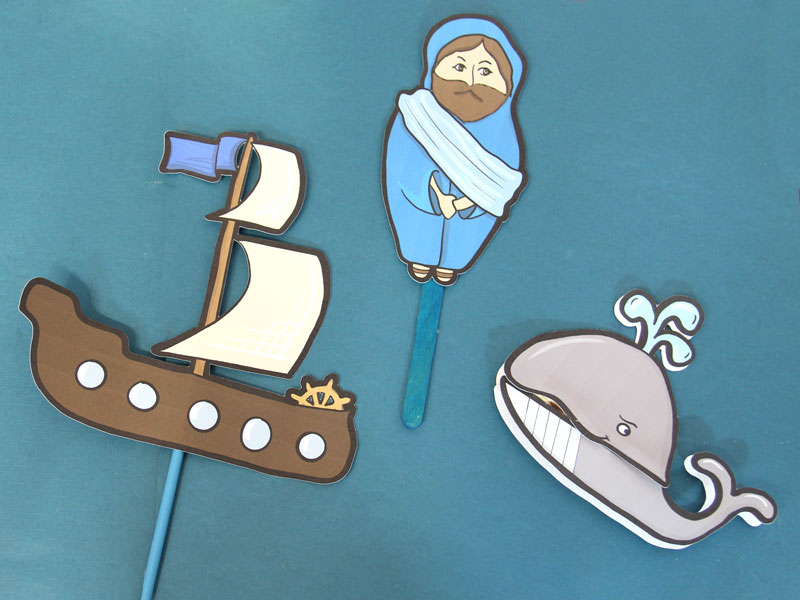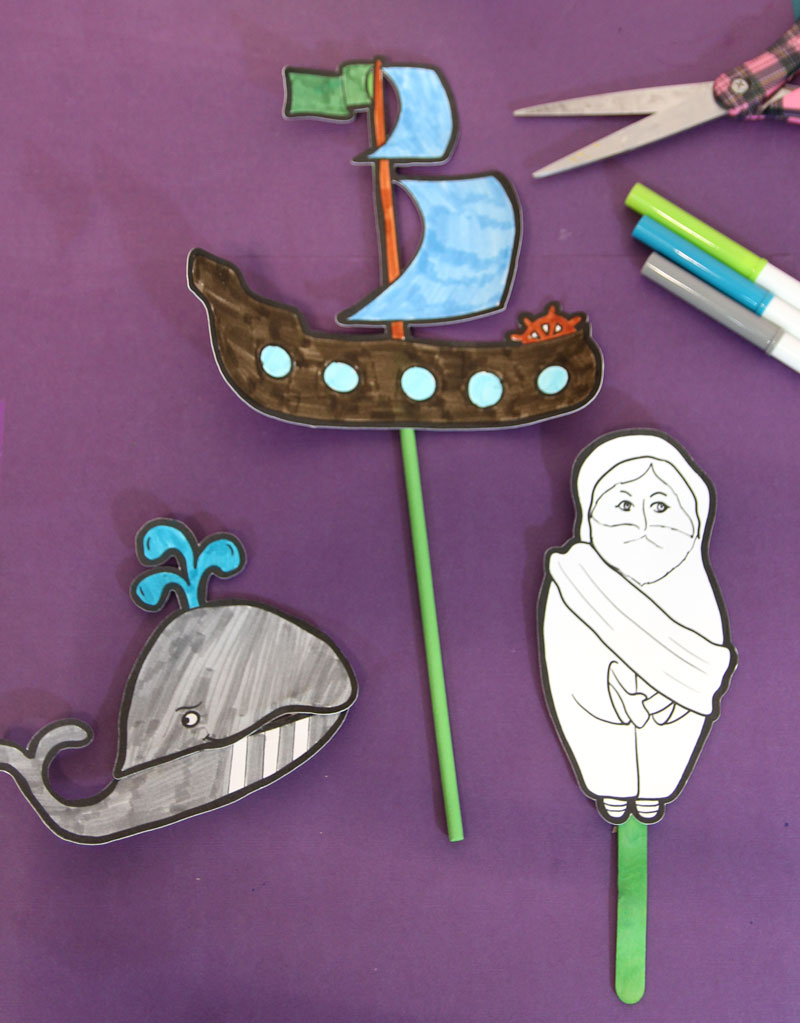 Download the Templates
This is a premium template, available in my Etsy shop. Your purchase gives you a personal and classroom use license. Yes, you can even use it for your shul too, or in a free library event (up to 30 copies). For large institutions or other uses, reach out to me at jewish@momsandcrafters.com.
Your purchase includes both a PDF (to print on a home printer and cut out by hand) and a pre-formatted PNG for Cricut users to Print then Cut.
How to craft Jonah & the Whale puppets
Materials needed
Instructions
1. Cut out your puppets, by hand or using a cutting machine.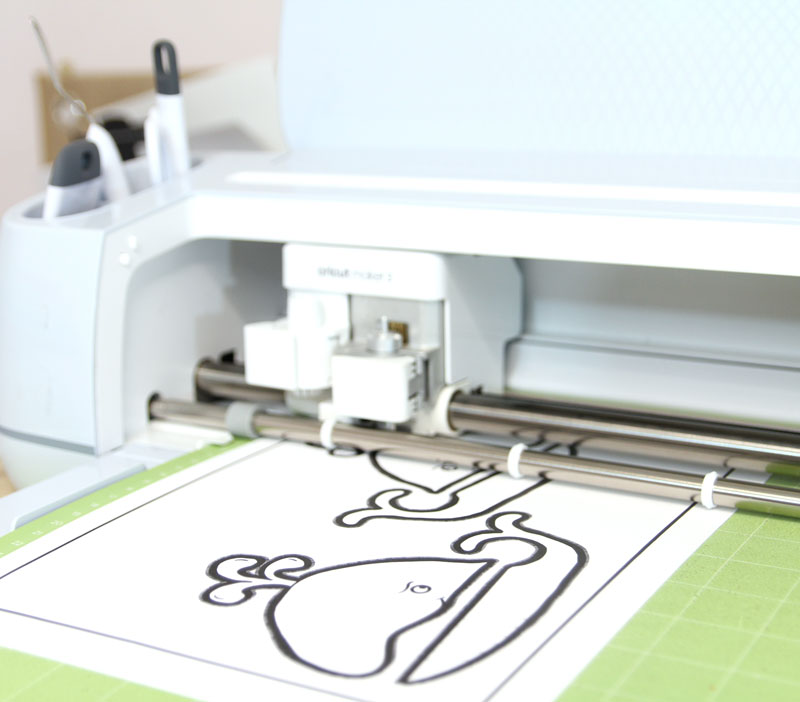 2. Color in each part.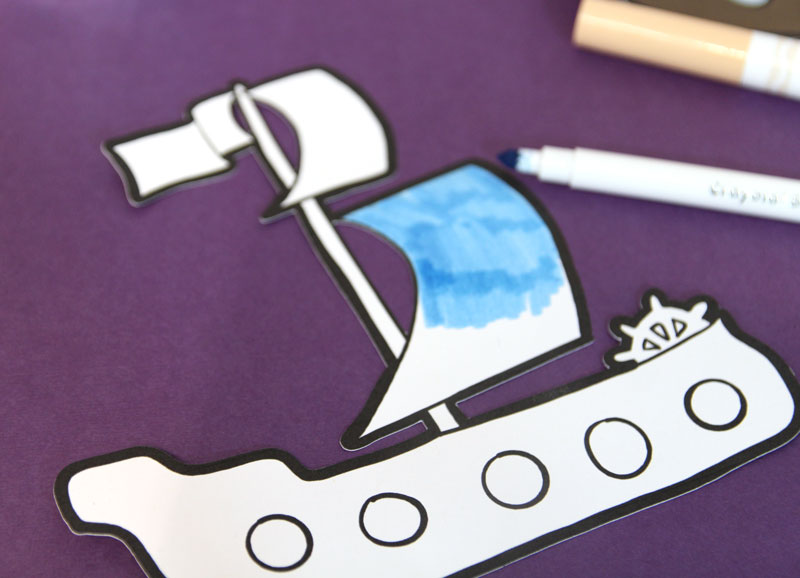 The whale is in two parts.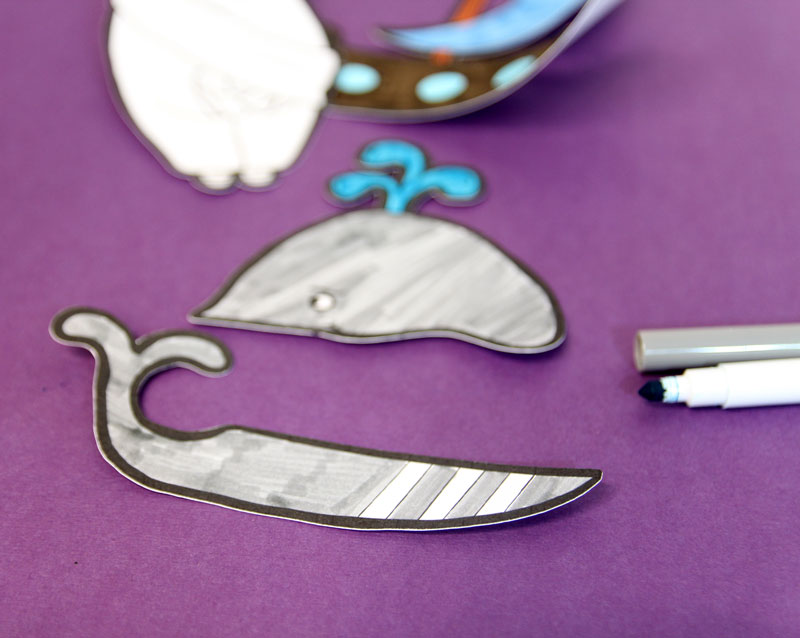 3. Apply glue to each part of the clothespin. Try to avoid getting any on gap where the top and bottom connect.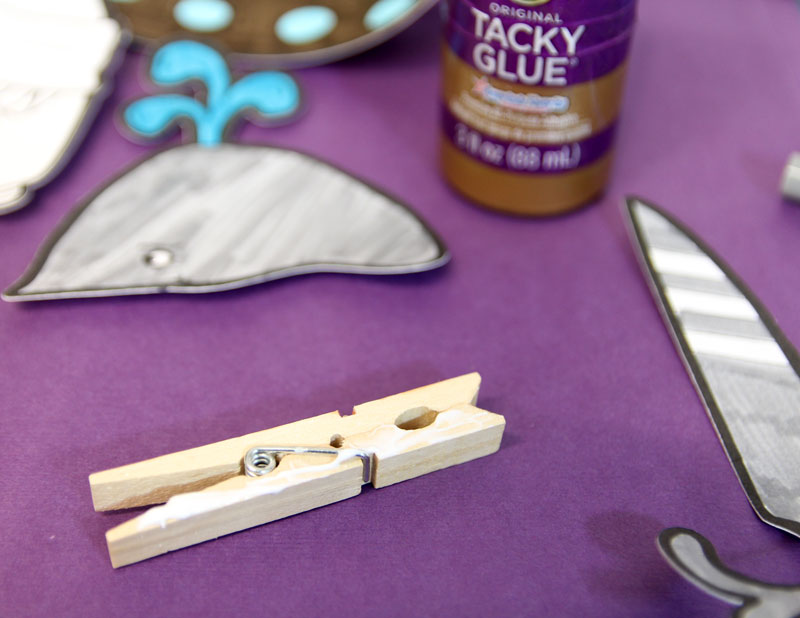 Glue them so that they line up properly. Again, make sure that you don't by mistake glue the whale or the clothespin shut.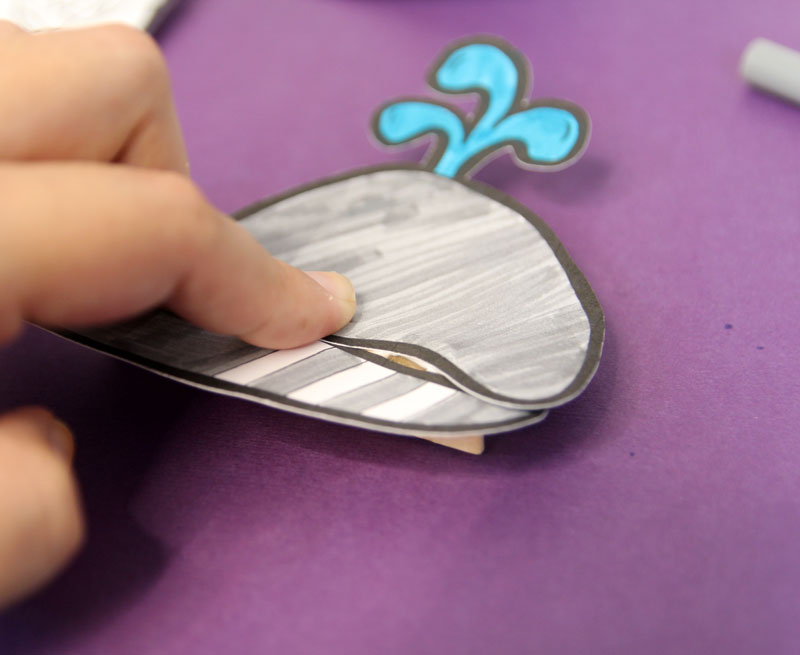 4. Glue sticks on the backs of the ship and Jonah. I used a dowel to fully support the ship.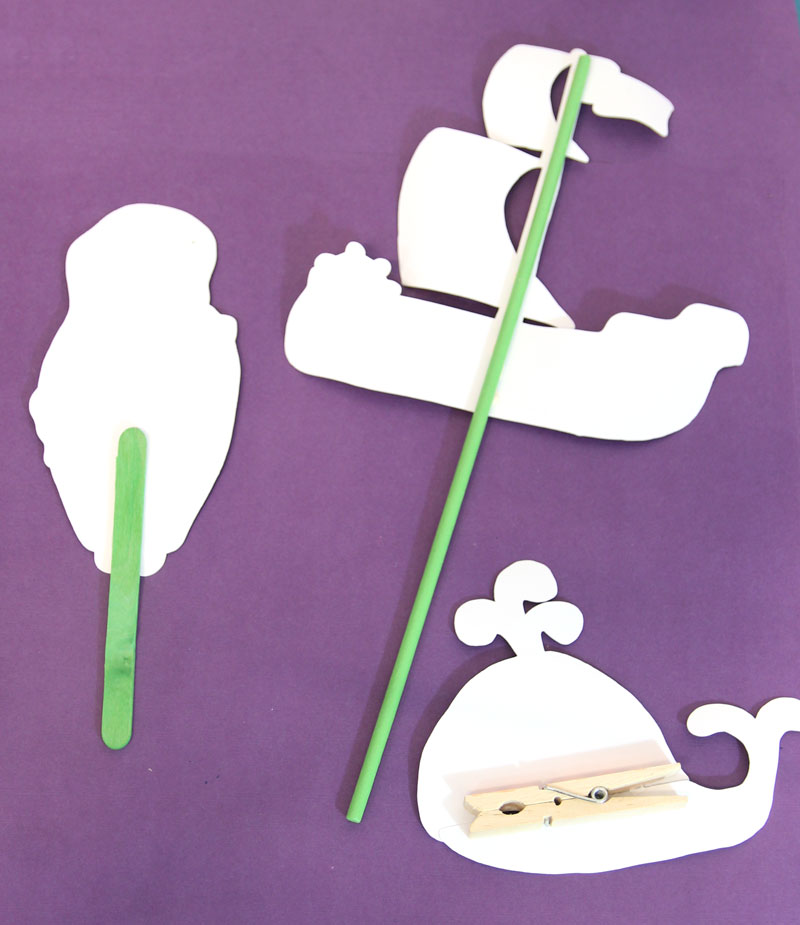 5. If you'd like to, you can glue a second side onto the whale. Little hands will still be able to operate the clothespin between the layers, but it'll be harder. Make sure to line it up with the other side.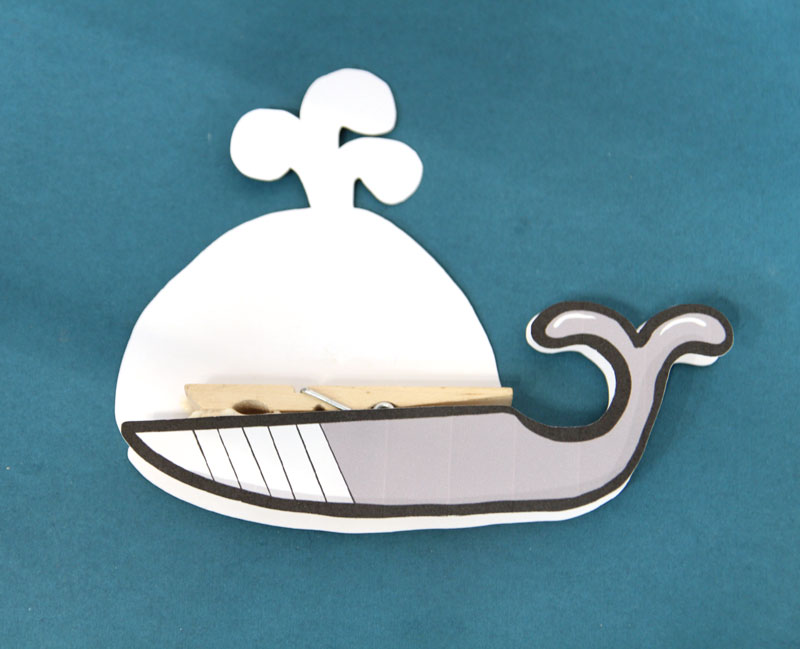 Your Jonah & the Whale puppets craft is complete and ready for you to put on a show!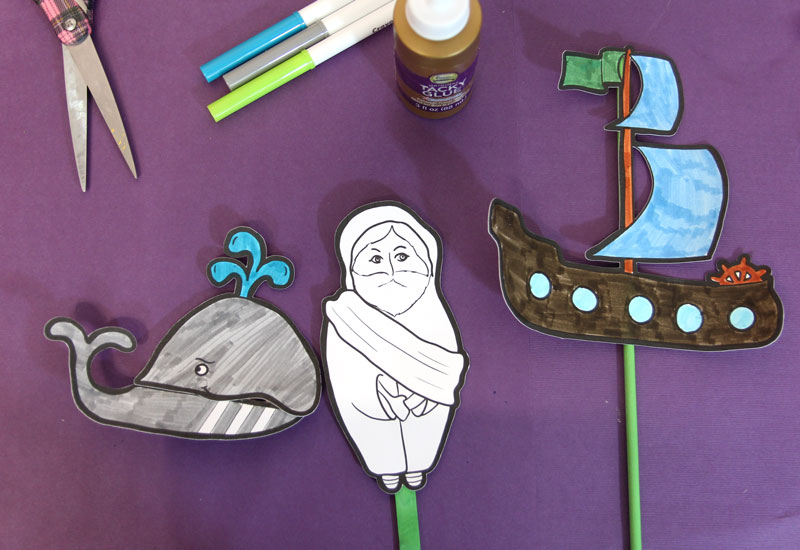 If you haven't yet, you can get the printables here: