Use these Hanukkah stained glass pattern to make some fun faux stained glass Chanukah decorations! When you're done, try this easy Hanukkah pillow craft. This post contains affiliate links.
---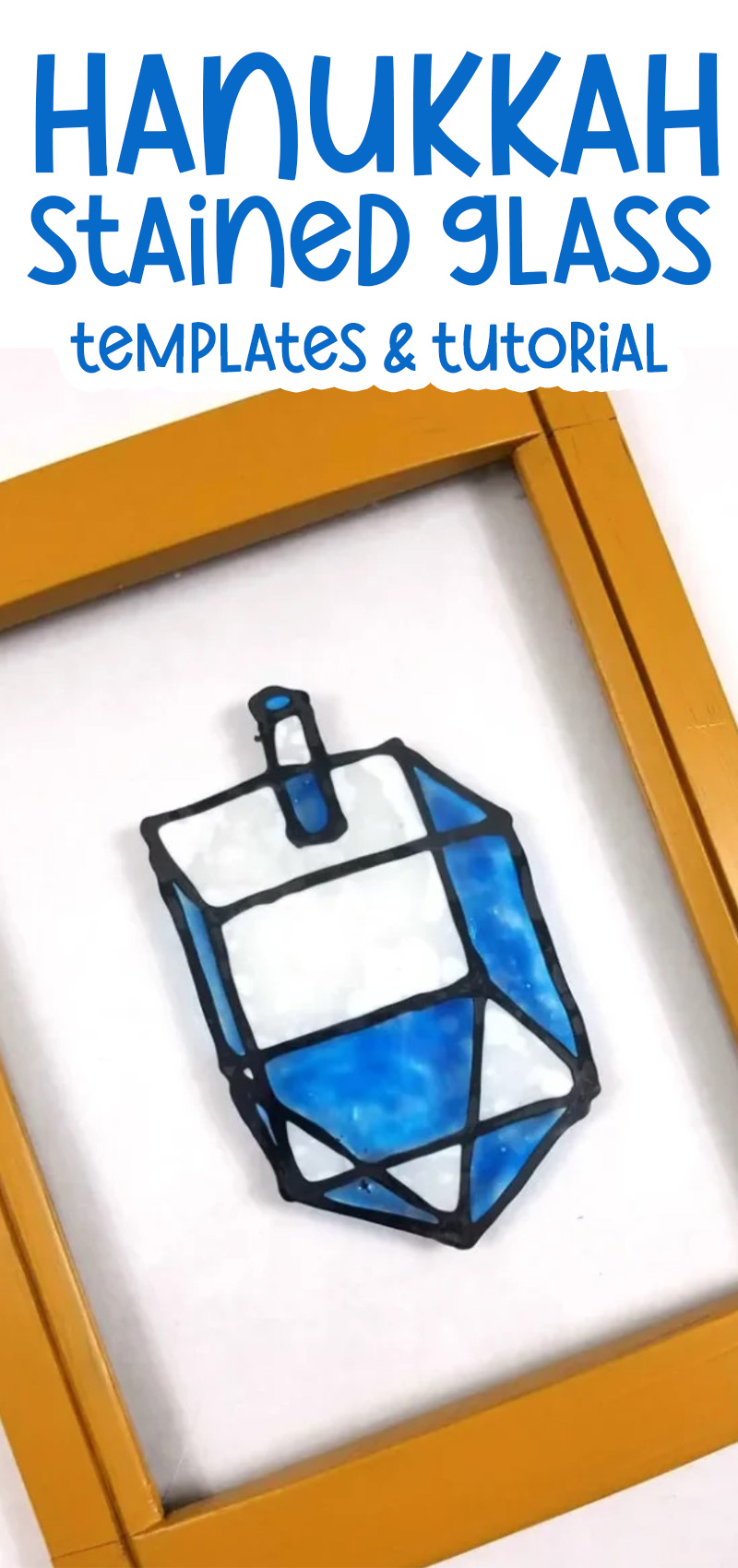 Ready to make a super fun Chanukah craft that doesn't require advanced skills on your part? Craft some really fun faux stained glass art using these Hanukkah stained glass patterns!
These can be crafted right onto glass frames, or created as window (or mirror) clings to take on and off.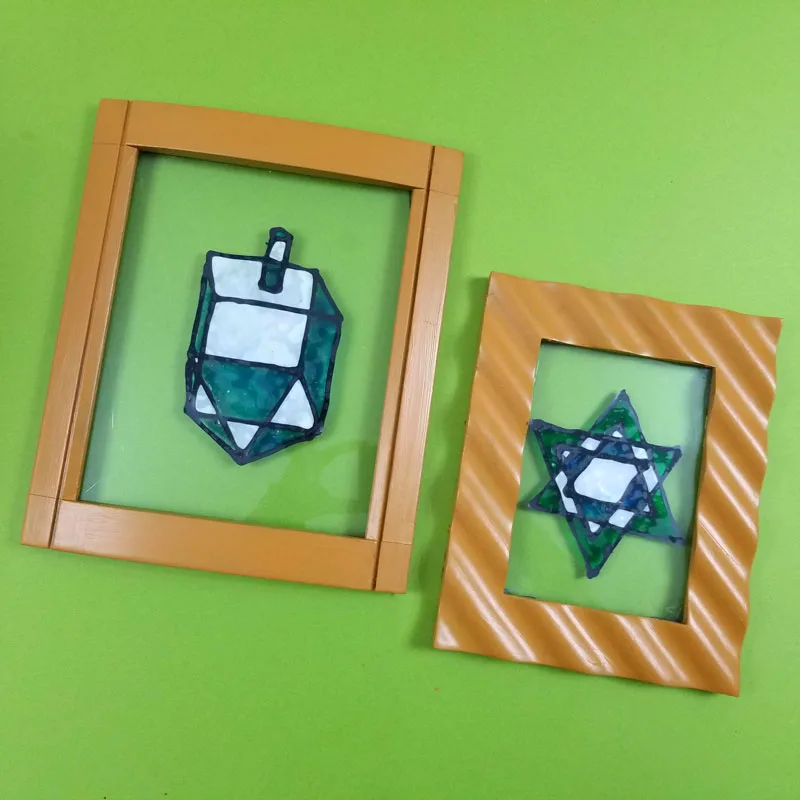 Originally created for my main blog Moms & Crafters before I started this one, I needed to reshare it here so that it reaches all the right people.
It's the kind of craft that makes such a pretty statement but can be relaxing to create.
I love these as window clings to dress up a mirror or window in the house.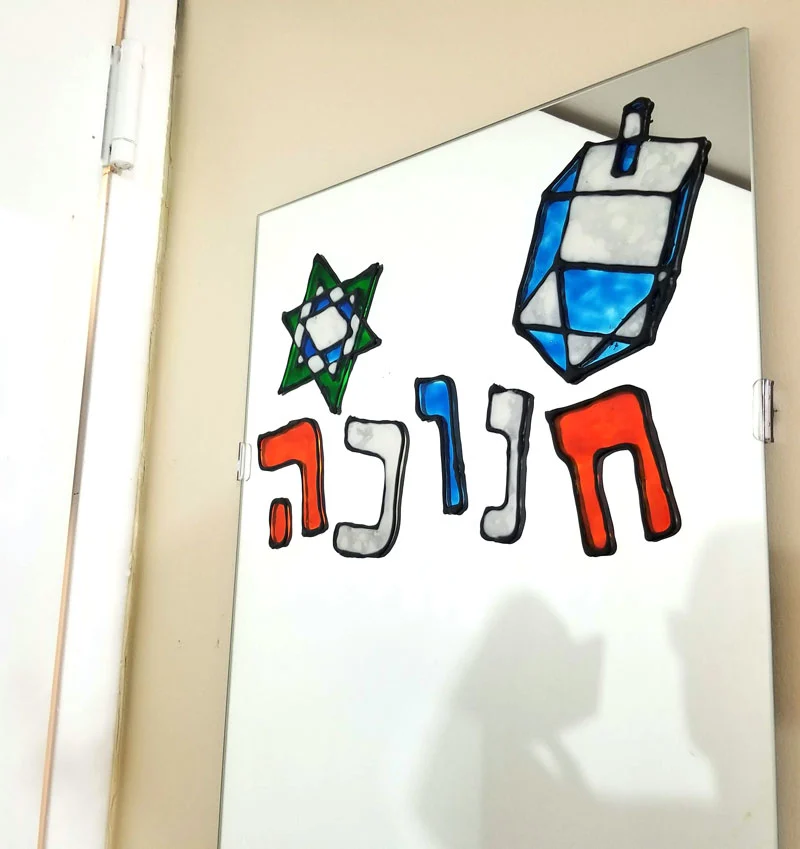 They're also fabulous as faux stained glass artwork, such as in the DIY gallery wall we had in our old home. Or, turn them into actual faux stained glass art!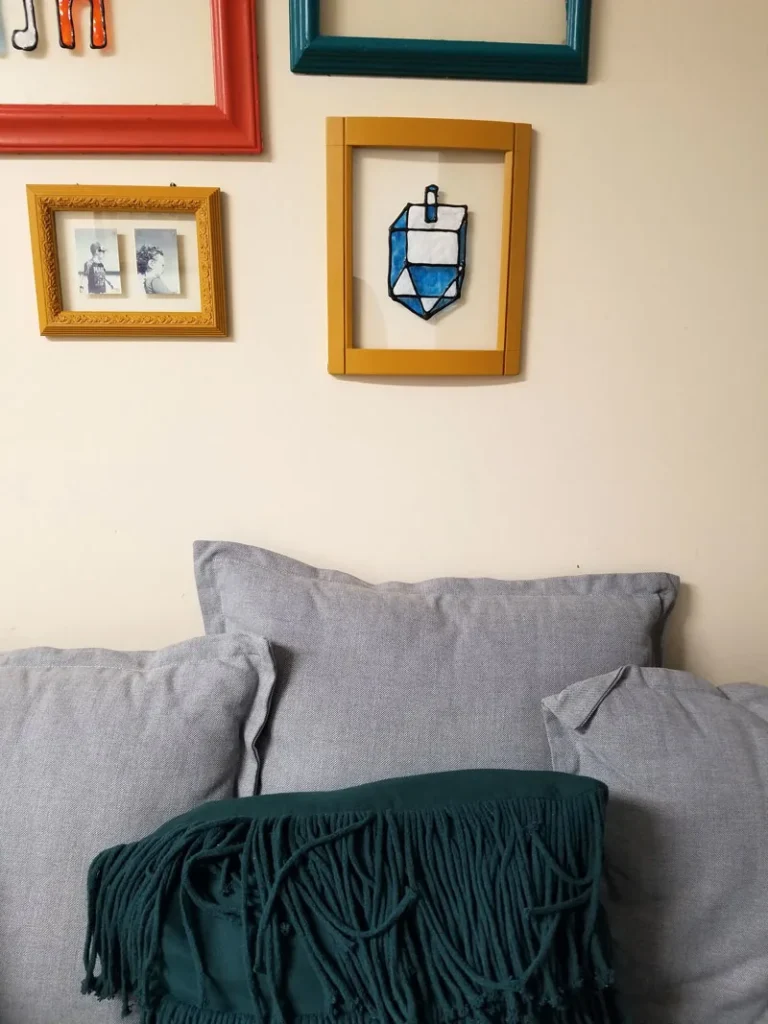 To make it easier to create this gorgeous Hanukkah decor, I created some Hanukkah stained glass patterns that you can download for free directly within this post and place under the glass to trace.
You can use this as a permanent seasonal gallery wall, replacing your window clings seasonally, or just make a single frame or two for the holidays.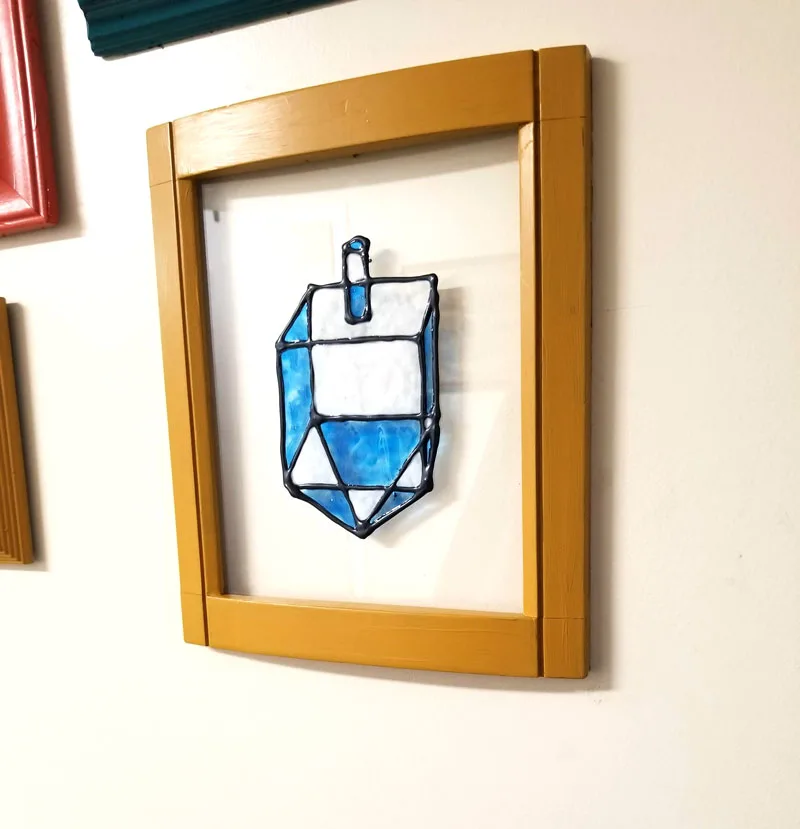 If you're framing them, you can layer them on a mantel as well. The Hanukkah stained glass patterns include modern imagery for a dreidel, a menorah, a star of David, as well as the word Chanukah written out in Hebrew.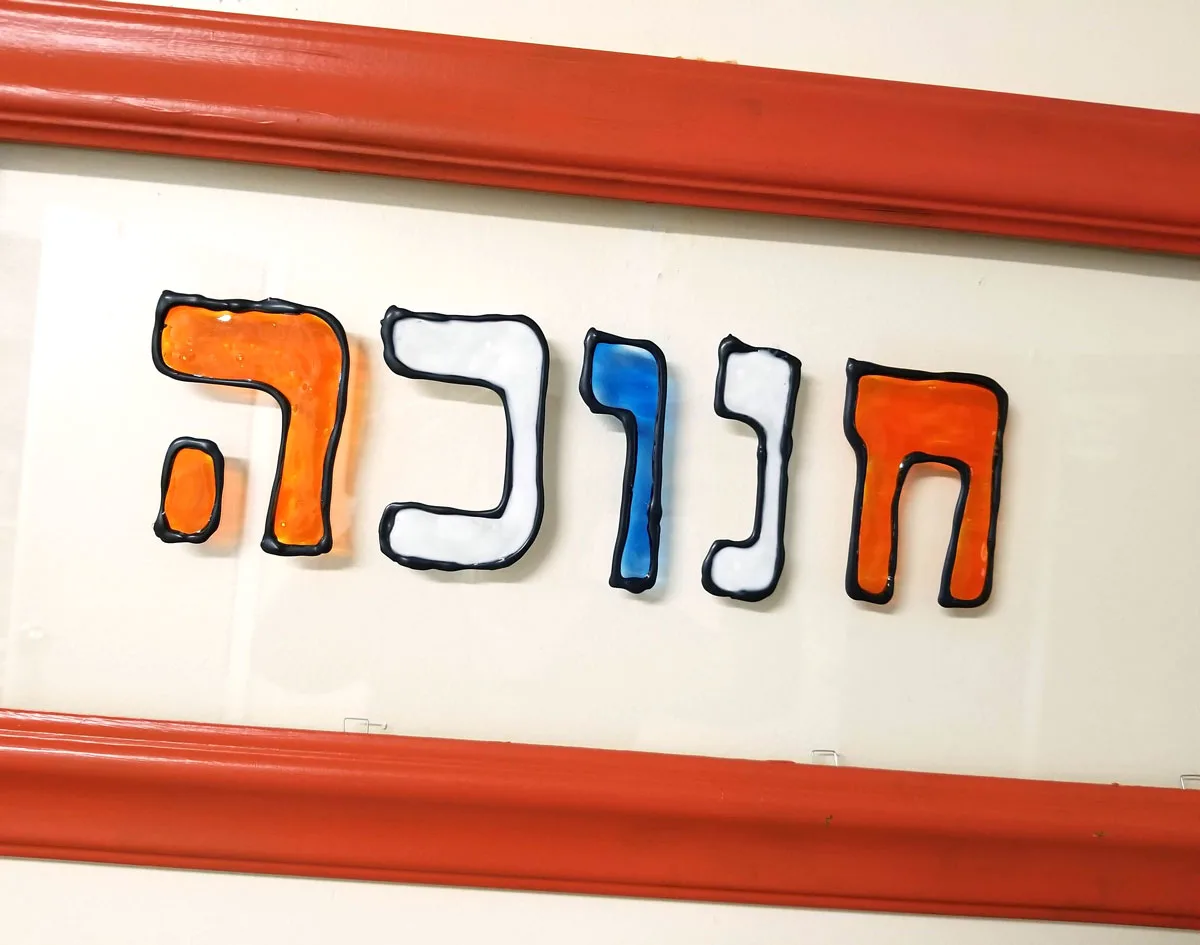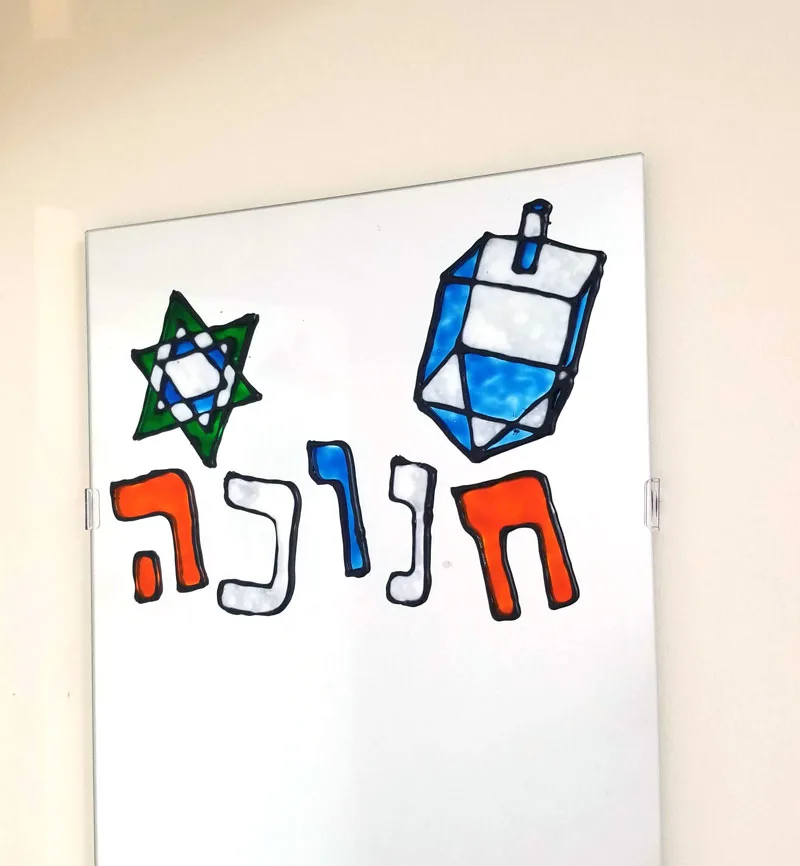 To make this Hanukkah stained glass, I used PLAID Gallery Glass paints and Simulated Liquid Leading. You can, of course, try these with Sharpies and standard glass paints as well. I loved the idea of flooding the simulated leading with paint, though.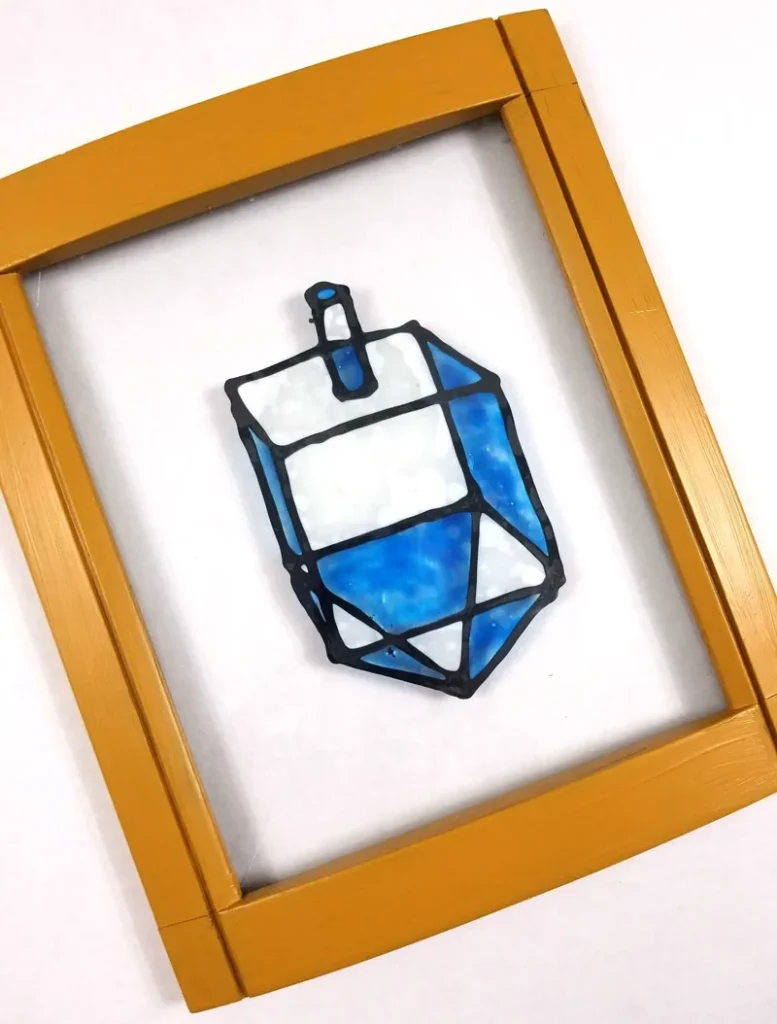 The window clings are translucent when finished, so be aware of that if you plan to place them on a wall painted a darker color. They'll also show through if you use them as mantel or book case decor.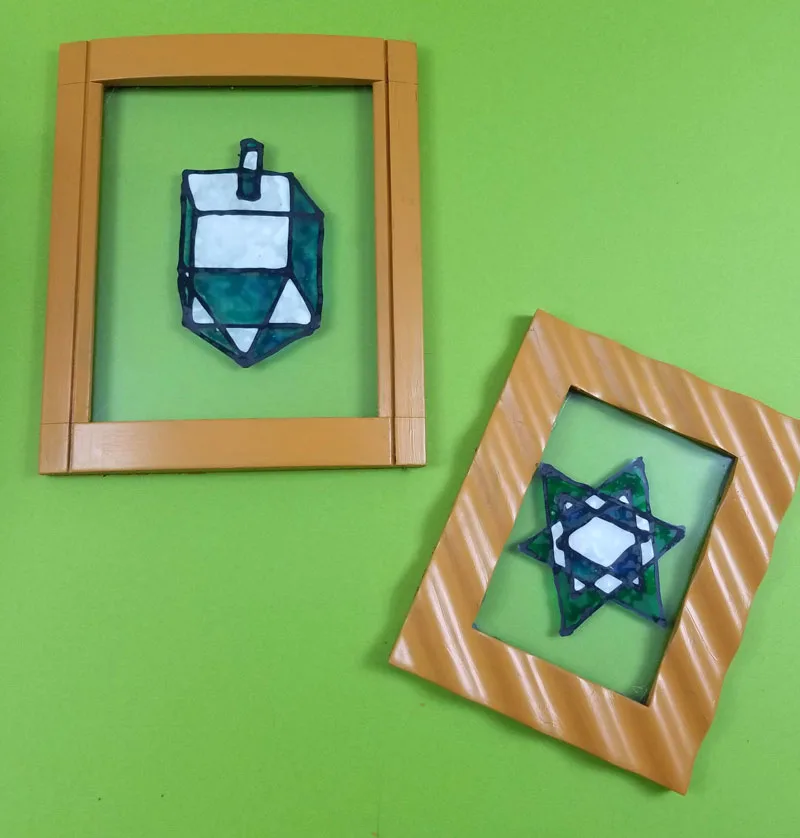 Ready to get your Chanukah craft art with these free Hanukkah stained glass patterns? Let's go!
And when you're done, make the pomegranate stained glass art too!
Download your free Hanukkah stained glass patterns
Download your free template! It'll arrive right in your inbox. By downloading, you're subscribing to our FREE newsletter with updates on cool printables like this, ideas to simplify Jewish life, and more. Unsubscribe at any time at the bottom my emails. I respect your privacy and the law, and won't share or sell your email address.
What you need to make Hanukkah stained glass
The template, printed from the form above.
Gallery Glass paints in your choice of colors
A smooth non-stick surface to work on (or work directly on your glass.)
Toothpick
Optional: Frames, painted in your choice of color, with the backs removed and the glass intact
How to use these Hanukkah stained glass patterns
1. Place your blank over the template you plan to trace. This can be the glass itself, or a smooth surface to work on. It can also be a stencil blank.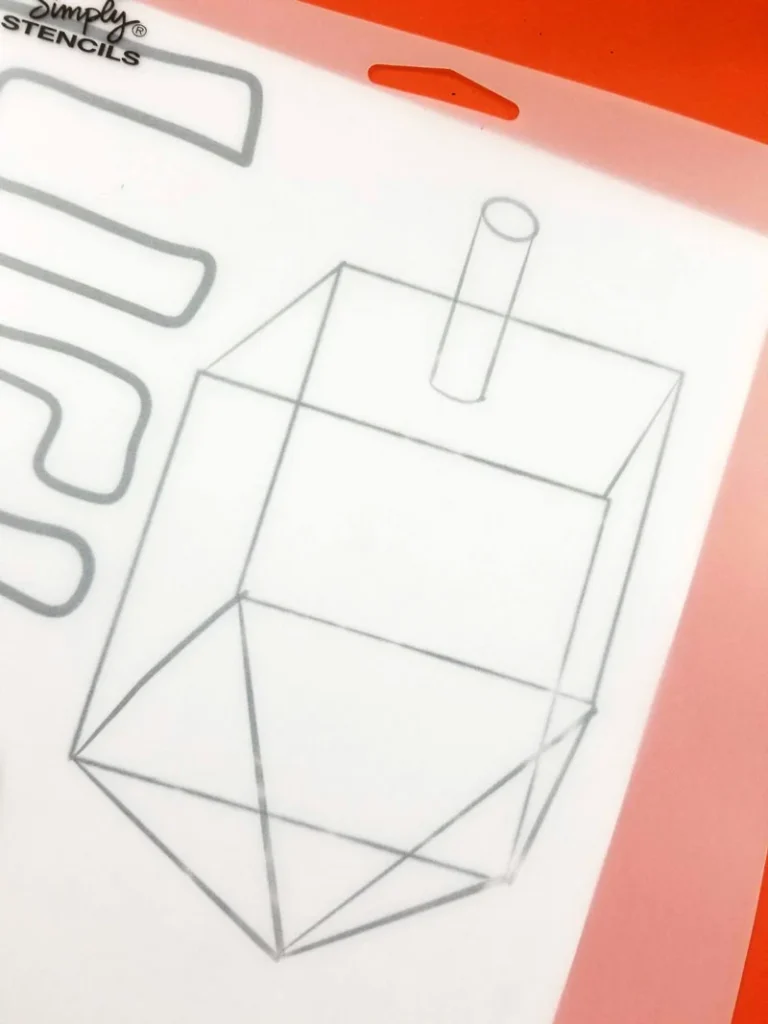 2. Trace your stencil outline with the liquid leading. Allow it to dry overnight. Tip: the more complex the design, the harder this stage will be.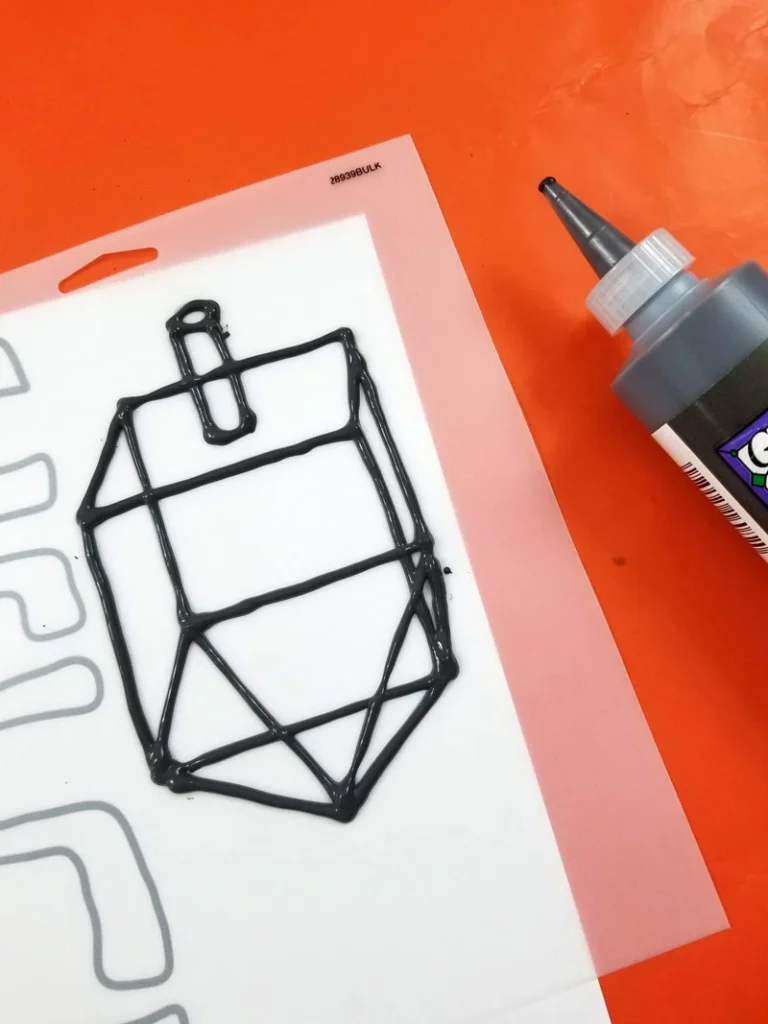 3. Fill your spaces with an even layer of window color.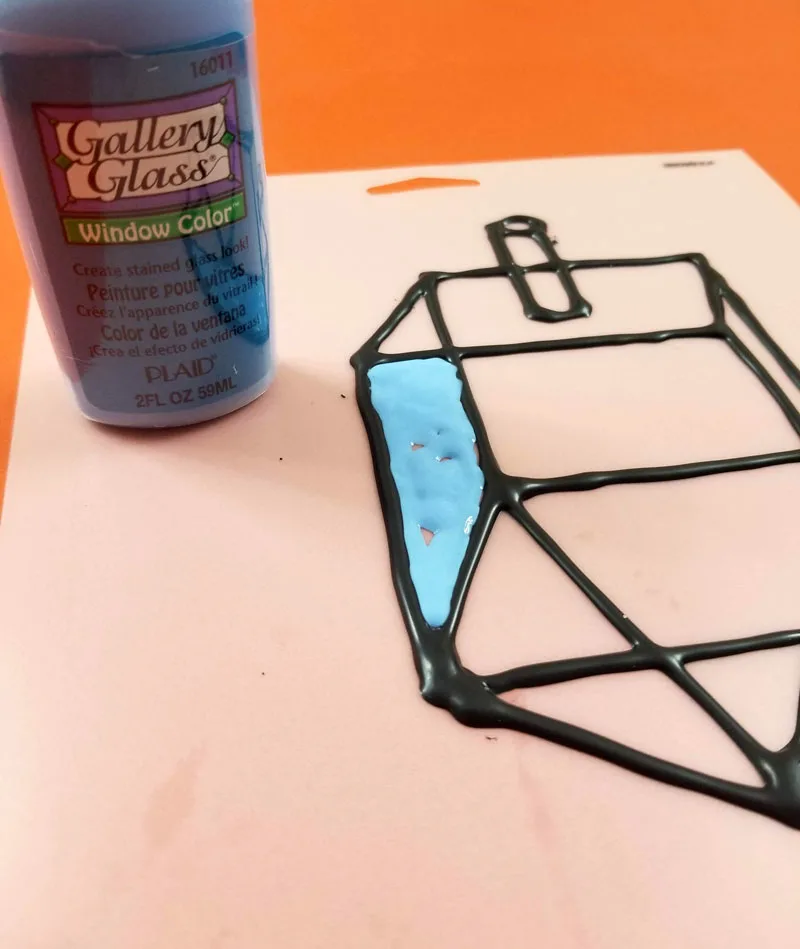 Use a toothpick to make sure your color goes all the way to the simulated leading. Any holes can weaken your project and make it tear when you pull it off. If you're working directly on glass, this just helps give it a more polished, professional look.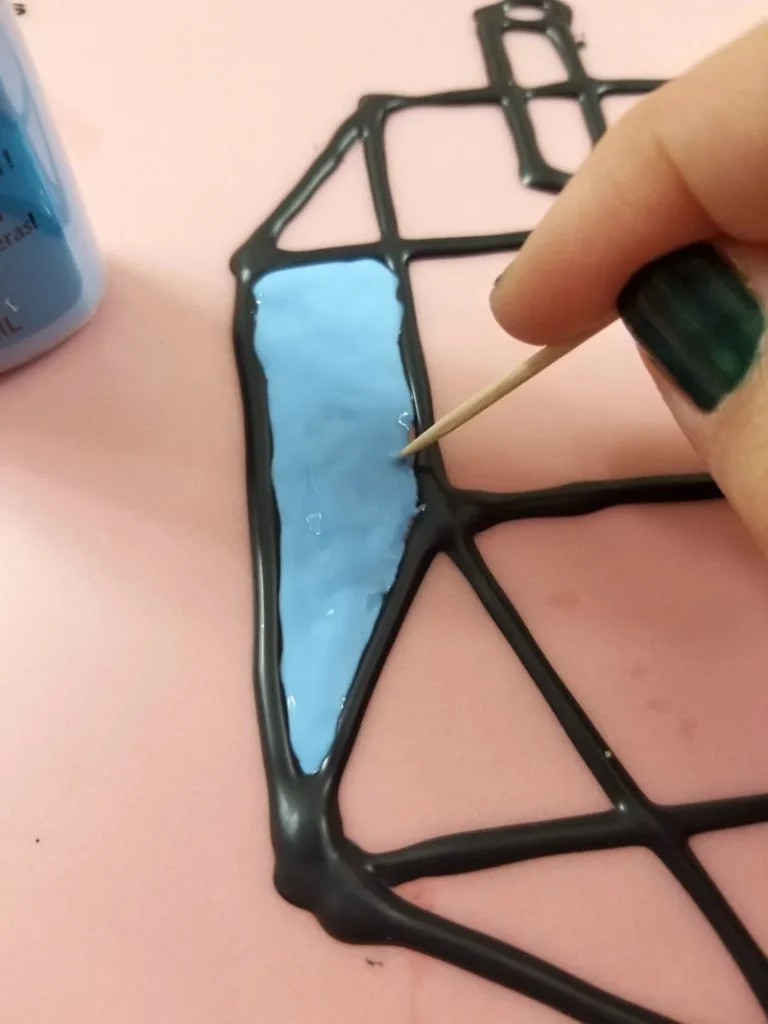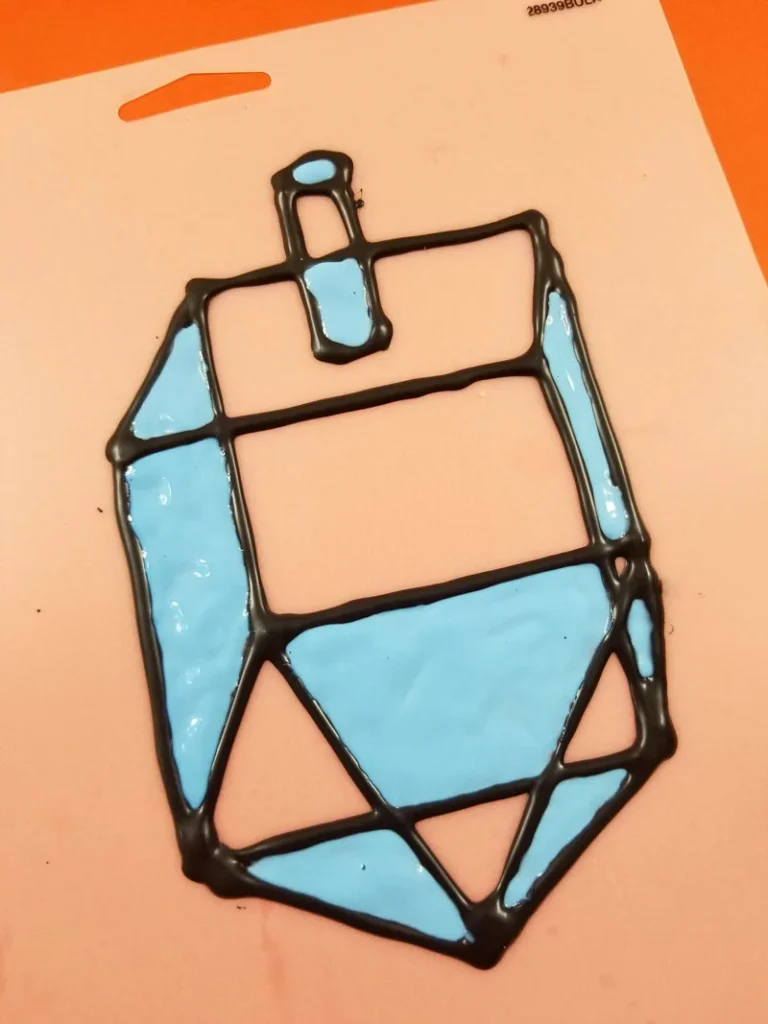 Fill in all the holes on your artwork. Keep in mind that the color turns translucent and looks darker when it dries.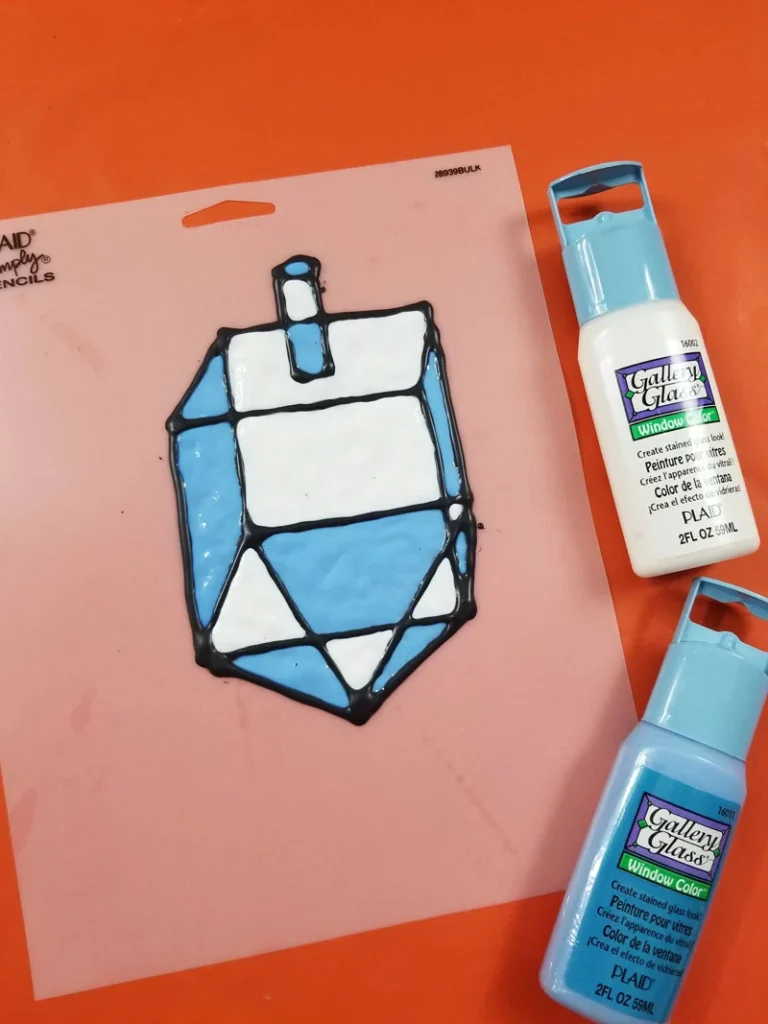 4. Allow your stained glass art to dry completely before removing them from the blank. Dry time will depend on your environment, so test it and remove it slowly, waiting longer if needed.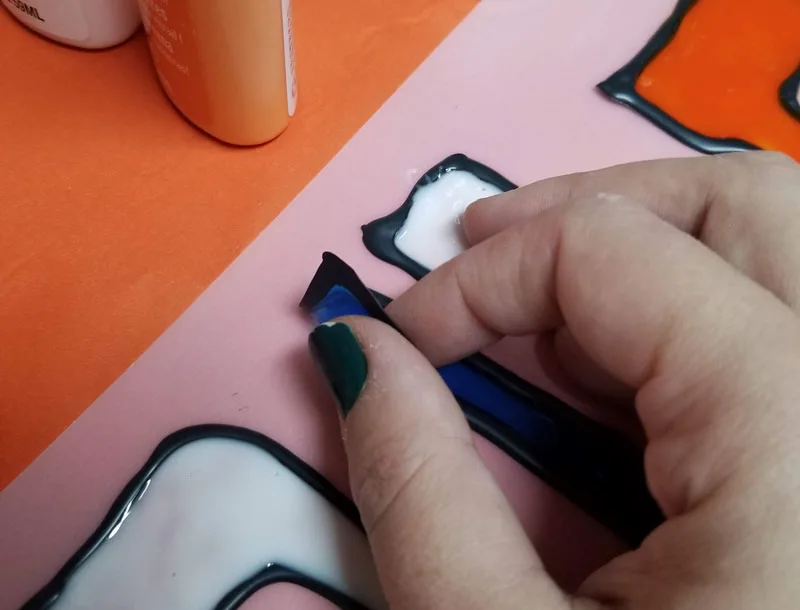 Place your Hanukkah stained glass wherever you'd like them to be, and enjoy seeing them all Hanukkah long!