Looking for cool modern seder plates that fit your budget – big or small? This list includes over thirty options, mostly from artisans, that will truly enhance your seder table. This post contains affiliate links.
---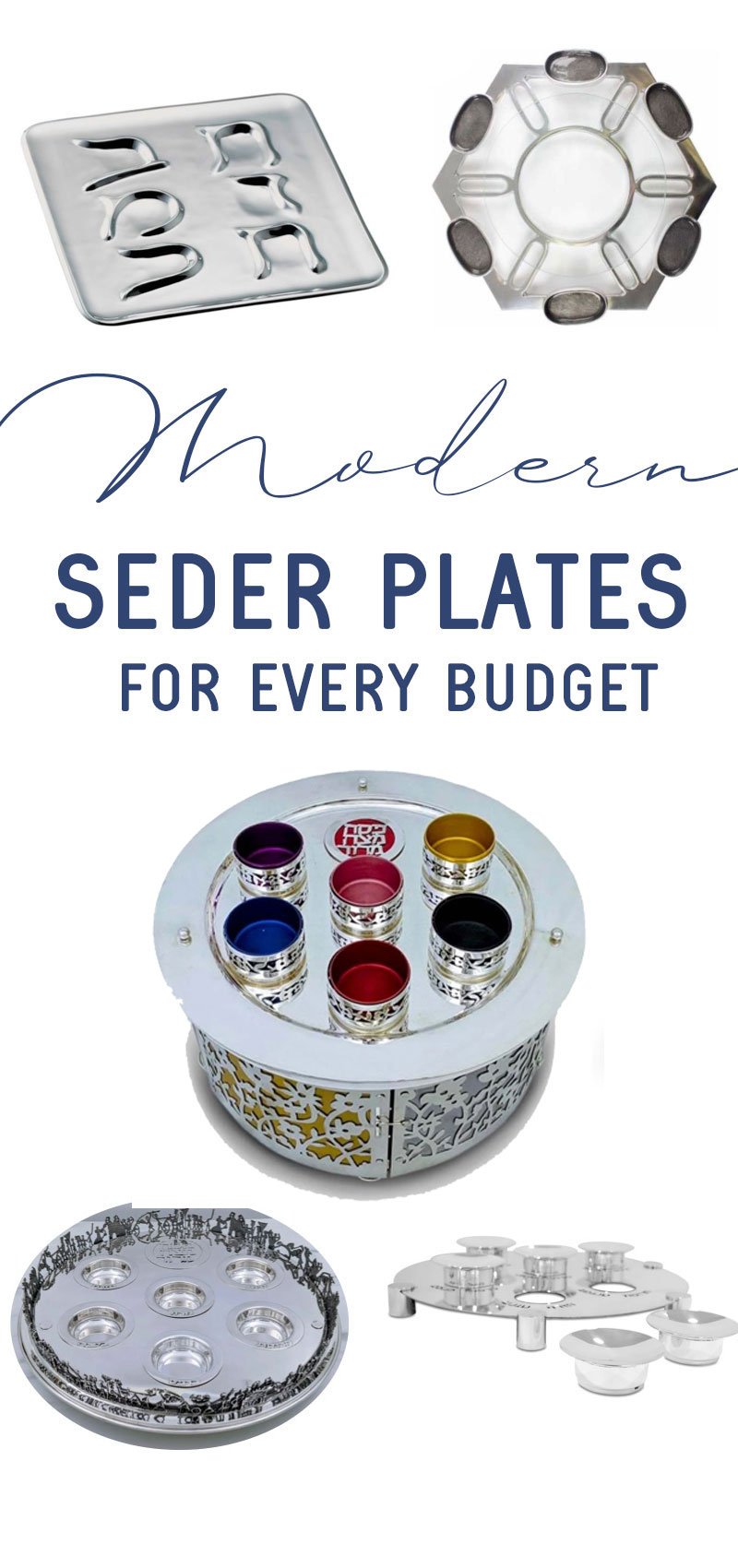 When we made our first Passover in 2020, we simply used a plate from the simple white set we managed to order from Walmart. However, there's nothing like having the centerpiece of your seder be just that – a showstopping centerpiece. And since you'll be using it year after yearas a functional focal pioint of the holiday, it's worth choosing one deserving of that status.
Modern seder plates also make fantastic hostess gifts and a great present for your spouse to celebrate the holiday as we are commanded to: with joy.
The modern seder plates listed below were gathered from various artisans and incorporate different materials. They include higher end and lower end options, with the last section – the precious metal one – being the most upscale. I love modern seder plates that are minimalist and geometric, but some of these also have cool design aspects to them. My main goal here was to collect those that are a break from the purely traditional or at least are less fussy.

And while some have mixed materials, I tried putting them in the most prevalent section or in the one where the material is the bowl portion.
I hope I've helped you find a modern seder plate and that at the very least you enjoy browsing this list!
Ceramic, Porcelain, and Natural Materials
While ceramic can sometimes lean more rustic, you can still get a beautiful modern, and most of all, unique look with natural materials.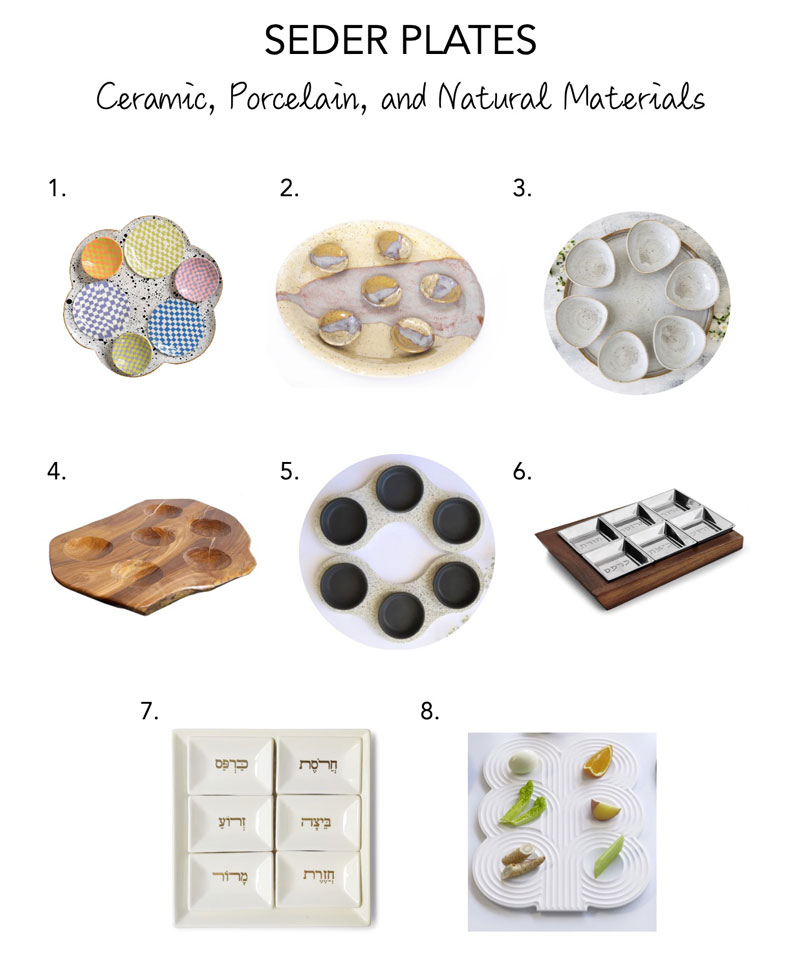 Flower Seder Plate by West Elm – Passover is also called Chag Ha'aviv – the Festival of Spring. This floral seder plate brings that to life with beautiful patterns in spring colors and a floral shape.
Ceramic Passover Seder Plate by Adriana Fallas – The warm tones and textures of this ceramic seder plate fuse natural textures with a minimalist modern silhouette. It's charming but still unfussy, allowing it to retain that modern touch.
Teardrop Pottery Seder Plate by Nora Pottery Art – Crisp colors and "asymmetrical symmetry" combine for a minimalist look that's full of character.
Natural Olivewood Seder Plate – Pay homage to one of the seven species of Israel with a live edge olive wood seder plate that's brimming with charm
Two Piece Mineral Seder Plate by Graciela Noemi – Play around with the shape and rearrange this two-piece seder plate that will definitely be a conversation starter! Textured white complete with black bowls give sharp contrast that's undeniably modern.
Geo Wood and Alloy Seder Plate by Nambe – Richa acacia wood contrasts with polished metal alloy for a contrast that's sharp. The silhouette is geometric for a bit of a mid-century modern touch.
Hand Painted Ceramic Seder Plate – Clean white ceramic is hand-painted with traditional letters, which retains its modernity with its minimalism. It's a low-risk piece that can be matched with any tablescape.
Modern Minimalist Elegant Seder Plate by Studio Armadillo – This incredible seder plate is actually made of corian, which is a synthetic marble. Its incredibly unique design is still understated and simply stunning.
Modern Seder Plates made from Aluminum
Aluminum is a lightweight material that allows for a sturdier, more determined piece without the weight – or the price. It's a more recent favorite among Israeli Judaica designers and so there were endless options for modern seder plates made from aluminum. I chose some of my favorites to include here.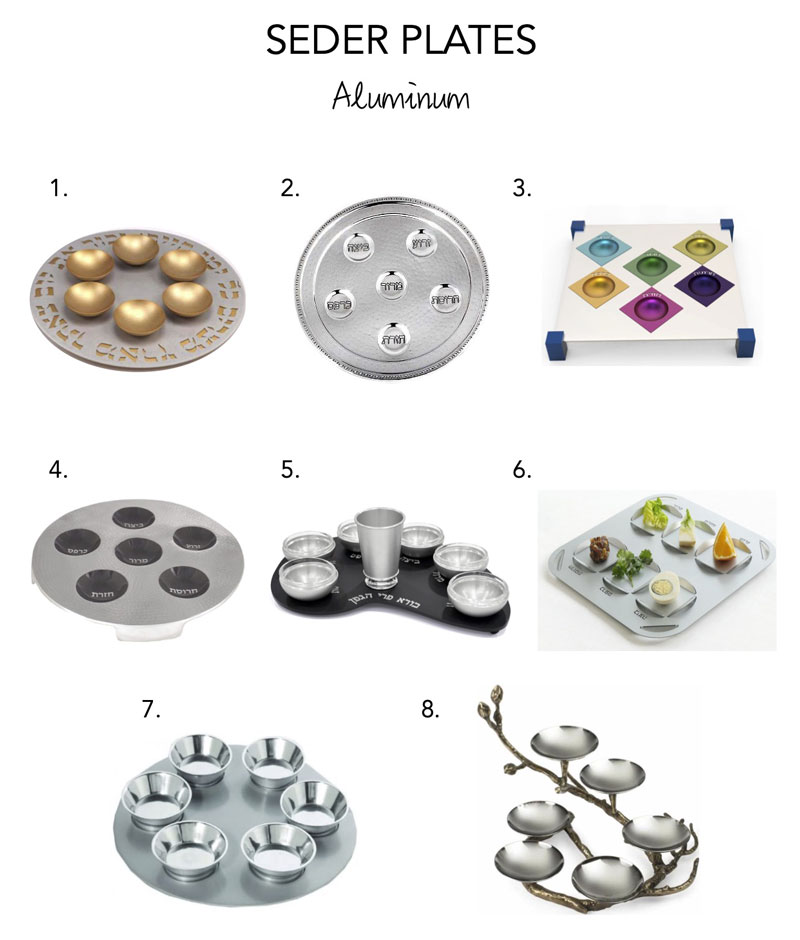 Stainless and Brass Seder Plates
You're used to using stainless steel in your tableware, so it's a natural option for quality but affordable seder plates! These modern seder plates include some by famous designers – but all of them will truly adorn the seder table. Add brass to the mix and you have an upscale option at a variety of price points.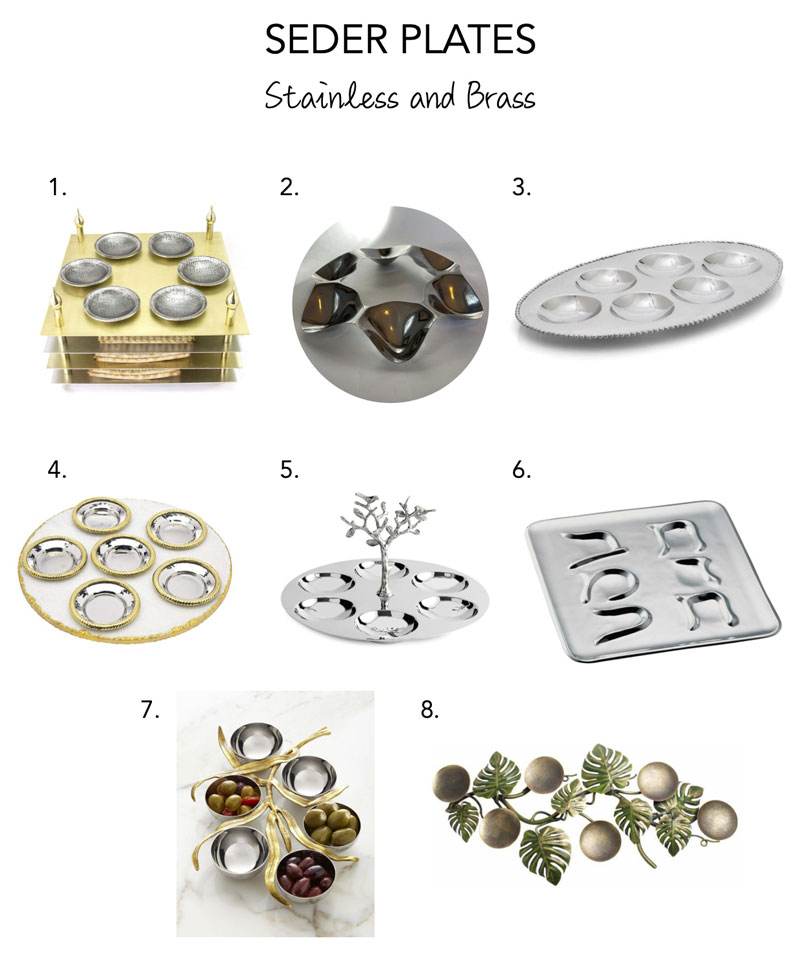 Modern Seder Plates from Glass and Acrylic
Glass is easy to clean and maintain and can take on a beautiful modern look. Add an extra twist and you have something truly spectacular that is far from boring yet clean and current.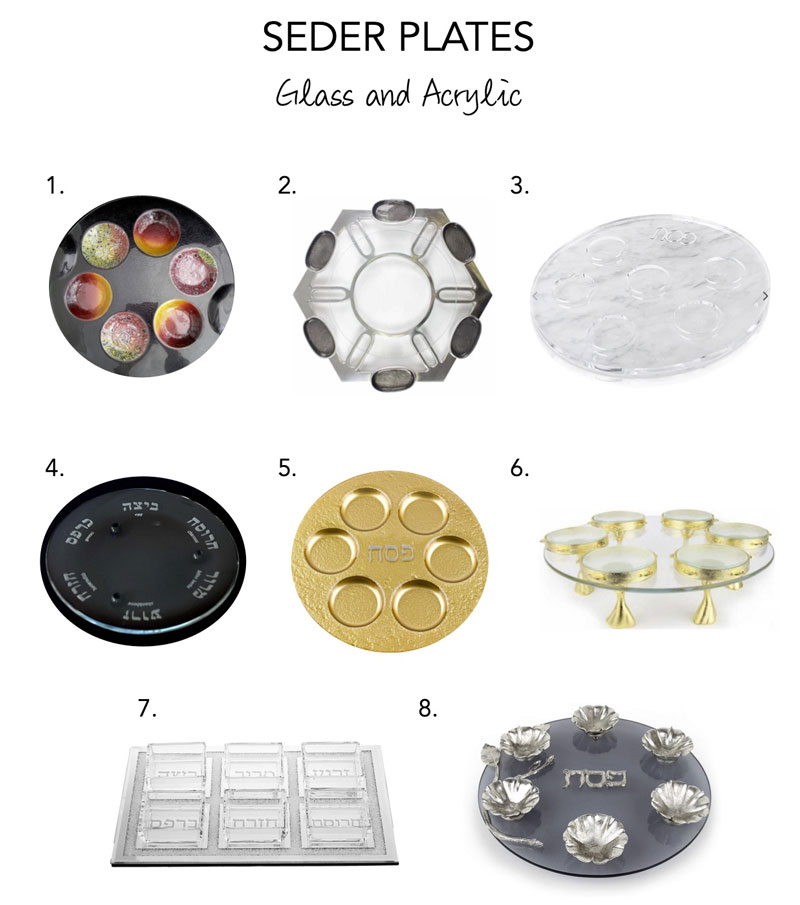 Sterling Silver and other Precious Metals
Looking for a lifelong investment in your holiday table? It's surprisingly difficult to find modern designs in precious metals – many of them are very fussy and traditional. But I looked and found a few great options for you to select from!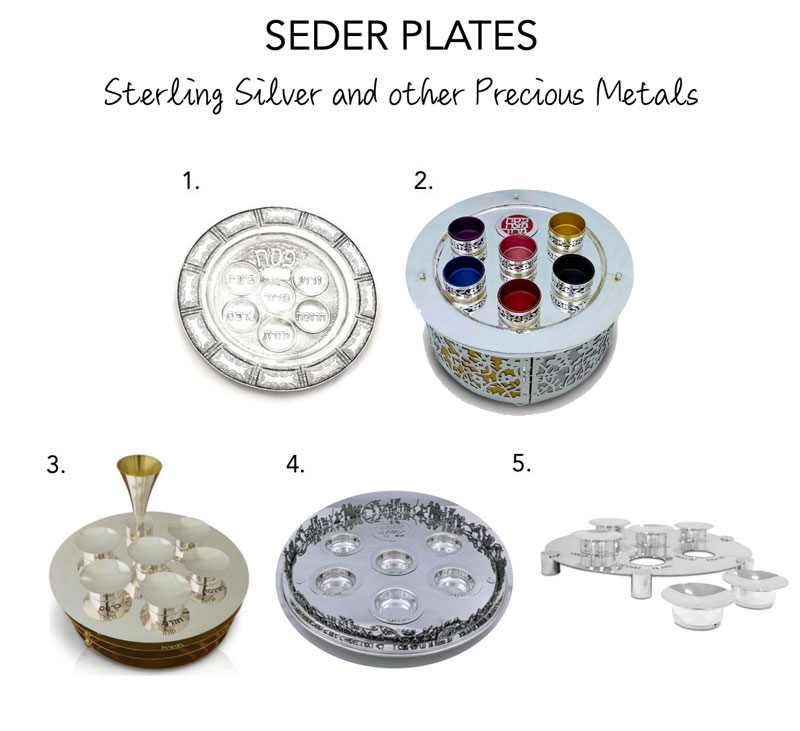 Got any favorite modern seder plates to add to the list? Comment below!