I hope you enjoy these fun Pesach treats: 12 recipes for Passover cookies that will have your family begging for more! This post contains affiliate links.
---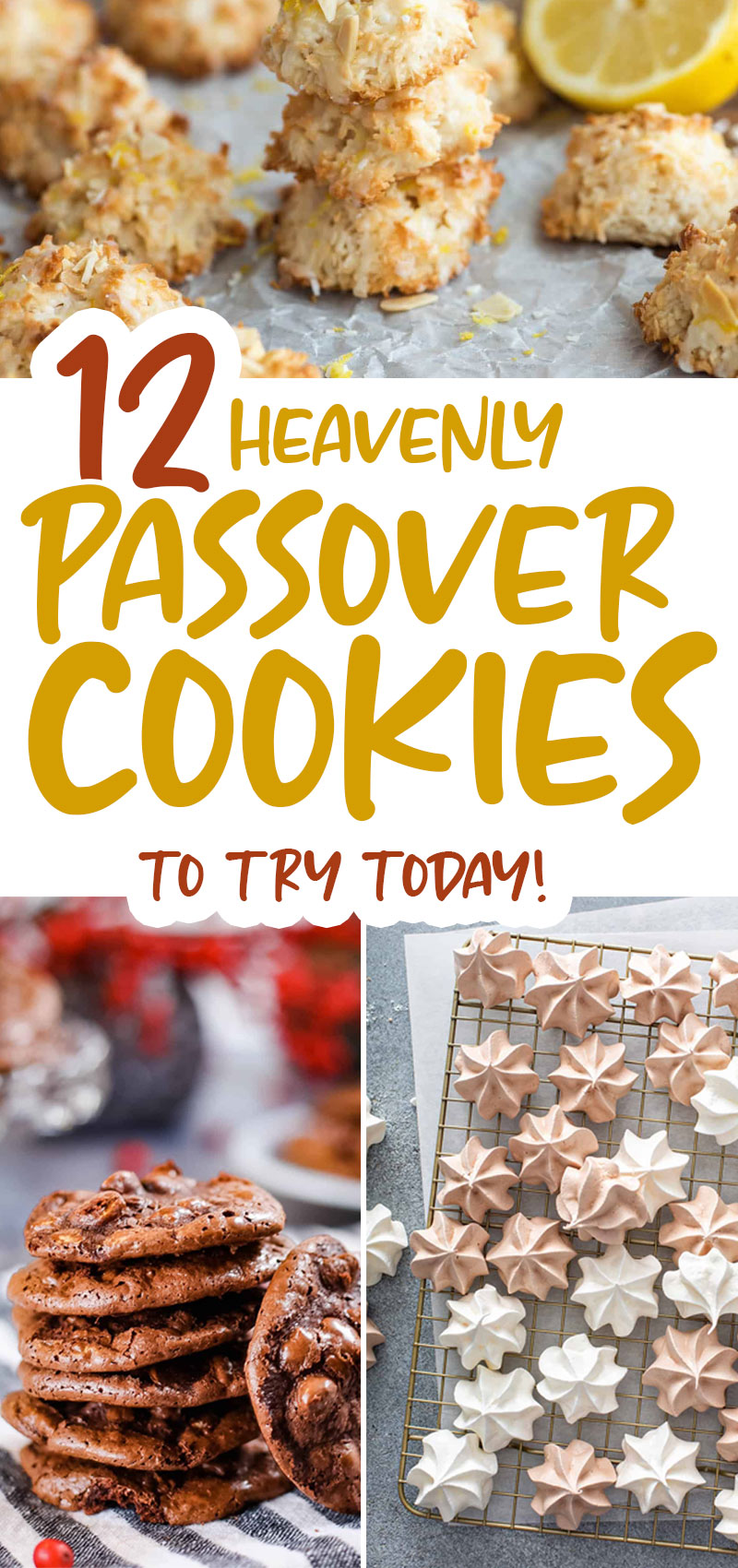 Passover prep and menu planning is at the forefront of every Jewish person's mind before Purim even passes. How can we not think about about Passover when it is just a mere four weeks after? And if you are like me, you will begin your mental Passover preparations by collecting recipes so you are ready to whip up batches of no-fail cookies and macaroons when the time comes.
What better way is there to bring a smile to a child's face if not with a decadent choc chip cookie? (Flourless, but delicious!) Or how about a 'grown-up' batch of almond cookies to enjoy during a much needed coffee break? Here you will find recipes for these treats and so much more, to guarantee that when the time comes to pull out the mixer, you are ready with your recipes on hand.
For more Passover recipes including classic main dishes, healthy side dishes and timeless desserts, check out a favorite Passover cookbook, Passover by Design by Susie Fishbein. Perfect for Pesach by Naomi Nachman also features delicious recipes that you can also make year round.
Macaroon Recipes for Passover
These delicious recipes for Passover cookies focus on an old classic: Macaroons. Not to be confused with macarons (French macaroons), which are more of a "patchke", they are typically made with shredded coconut as a base. Give these four varieties a try this Passover instead of buying piles of cans from the grocery!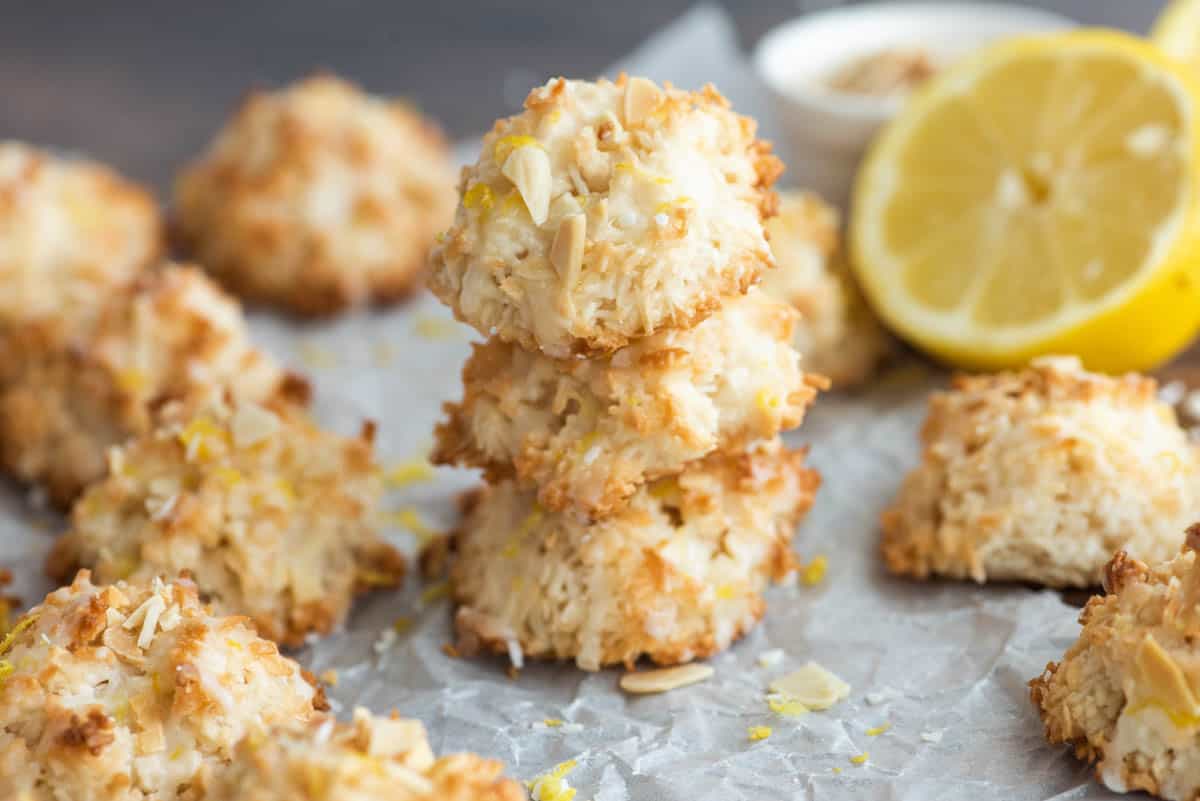 Mixing coconut and lemon makes for a unique and zesty flavor combo. These macaroons are moist and chewy. The lemon sugar glaze adds something new to that classic delicious coconut flavor.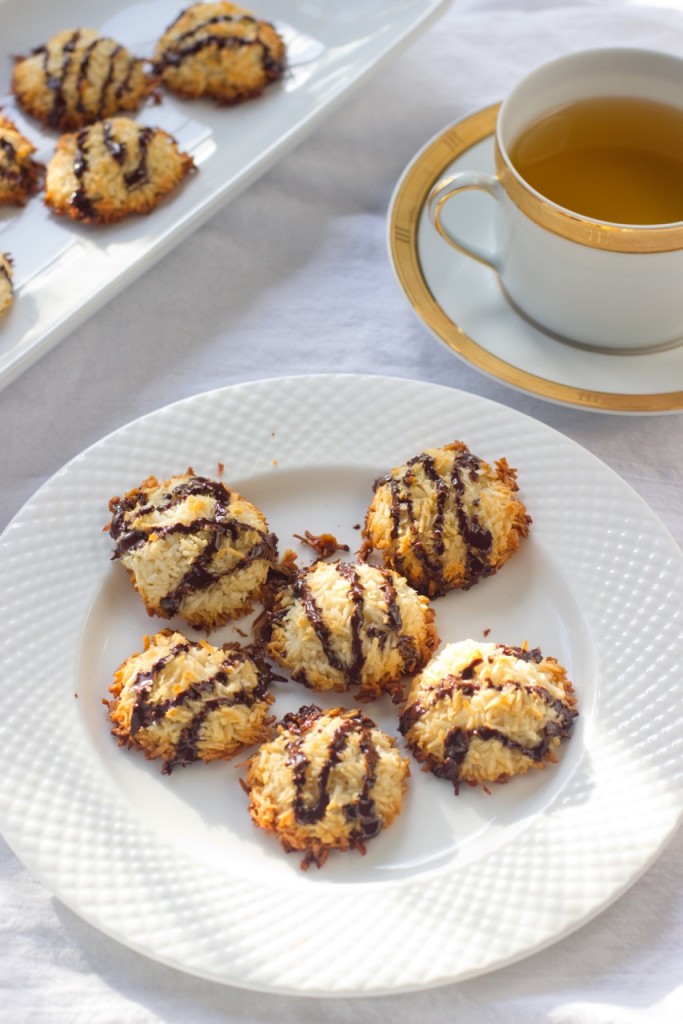 Why not give your coconut macaroon a boost by drizzling decadent dark chocolate on the top? It's a nice easy not-too-junky twist for added taste!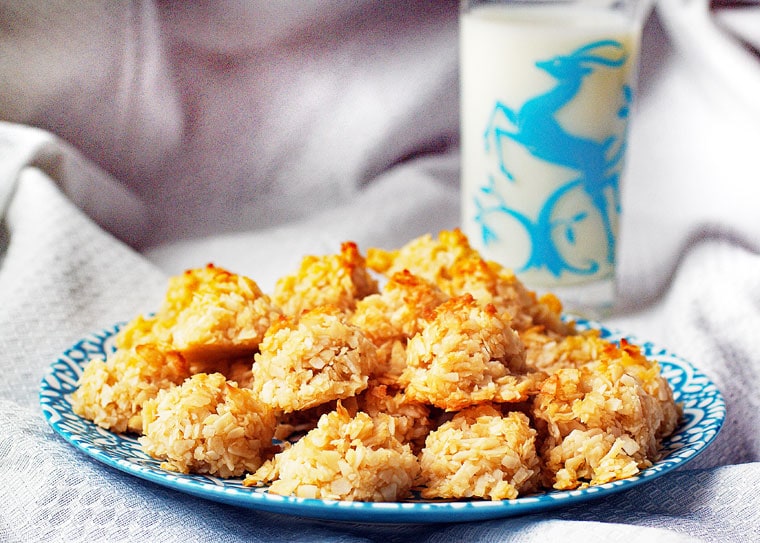 Need a sugar free option? Try out these coconut macaroons, delicately sweetened with a hint of agave nectar and monk fruit.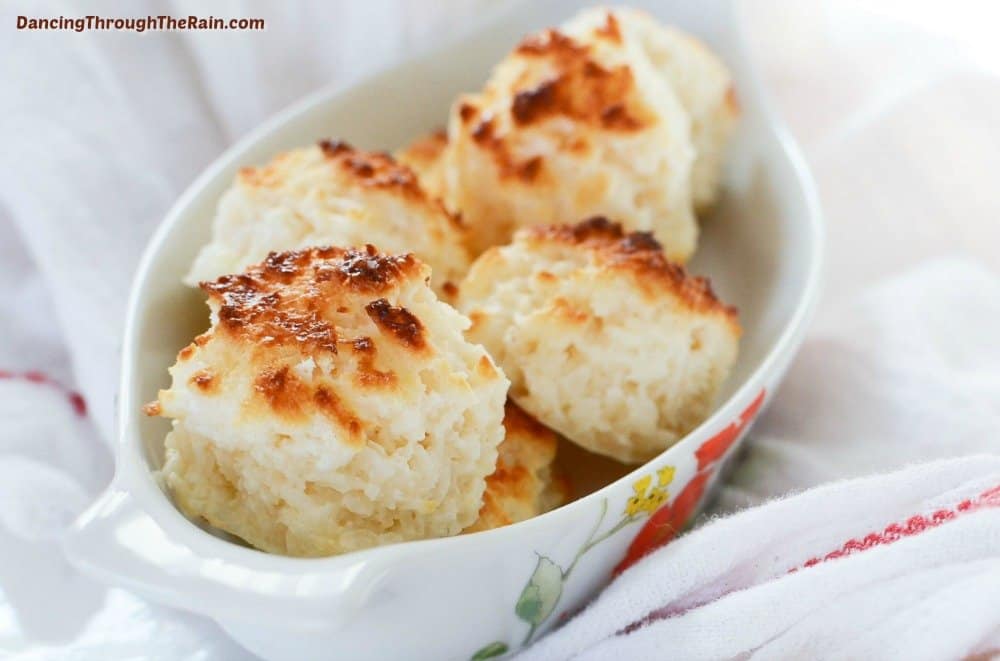 If you're looking for a super easy macaroon option with no eggs, no dairy and not nuts, then check out this super simple 2 ingredient macaroon recipe. And since Passover often requires stocking the kitchen, it's so convenient to have to buy less!
Flourless Recipes for Passover Cookies
While many recipes for Passover cookies call for flour alternatives, all of these require almond flour at the most, or no flour at all. These are fantastic options for gluten free cookies as well for year round.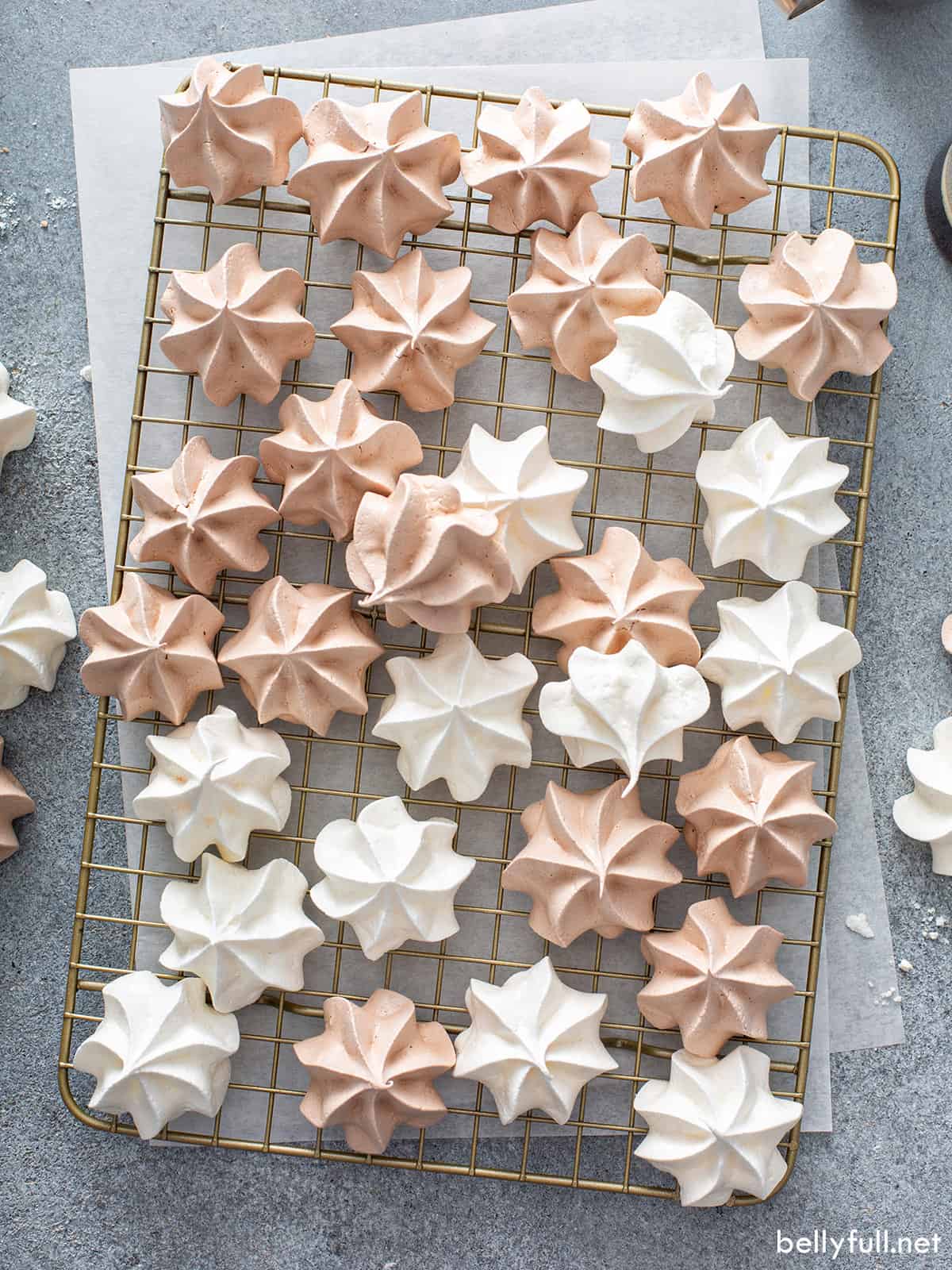 They're sweet, light, easy to make and easy on the eye. What's not to love about these delightful meringue cookies? These delicious treats are easier to make than they look and require only a handful of ingredients.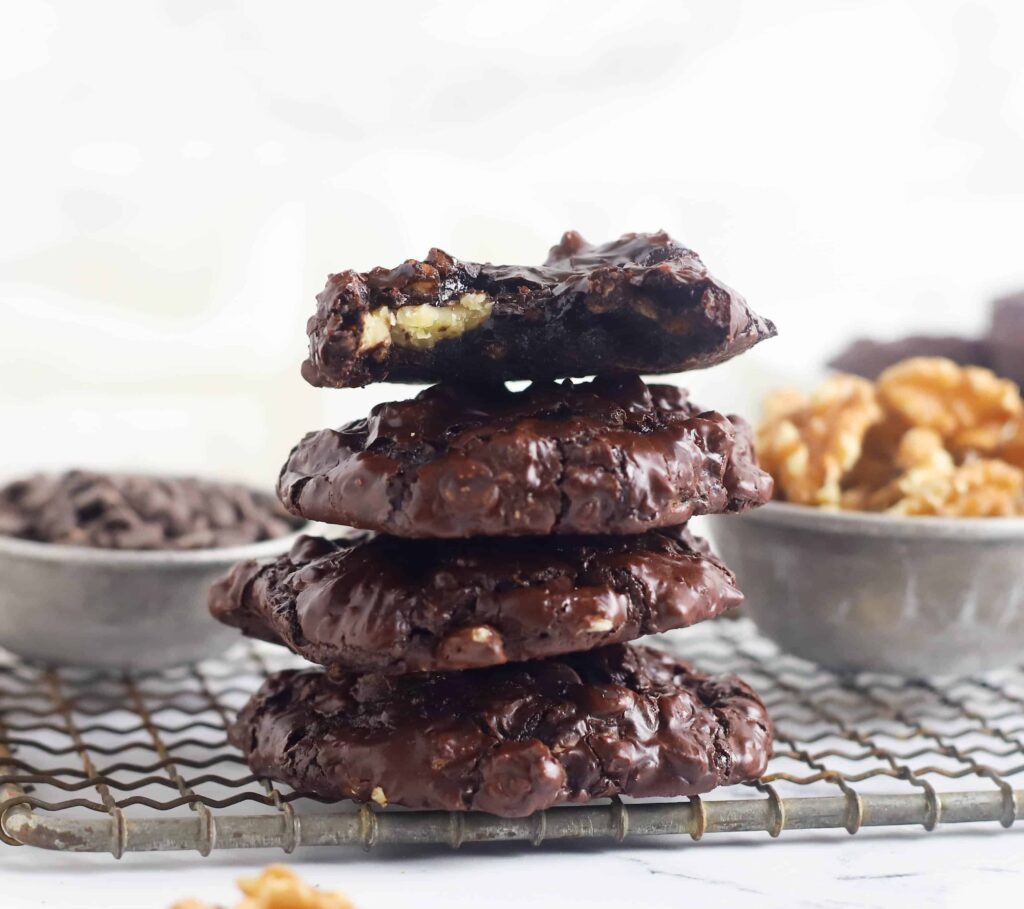 If you've always wanted a flourless chunk of heaven, this cookie is for you! These chocolate infused flourless cookies are a dream, and the walnut chunks give them a crunch that is amazing!
Top these thumbprint cookies with an almond and enjoy the sweet nutty flavor made with only three ingredients! They present beautifully too so you'll take great pride in placing these in the center of the table come dessert time. These are also fantastic for serving coffee to company!
For all those serious chocolate fans out there, this is your perfect cookie. It ticks all the boxes. It's flourless, chewy with a crunch, and loaded with chocolate flavor! When you're practically replacing any need for flour with endless chocolate, how can you possibly go wrong?
Nut free recipes for Passover cookies
Until Y outgrew his almond and hazelnut allergies, finding nut free recipes for Passover cookies was so difficult. Even when compiling this list it was difficult. But knowing how challenging Passover can be for those with nut allergies, I had to find at least a few.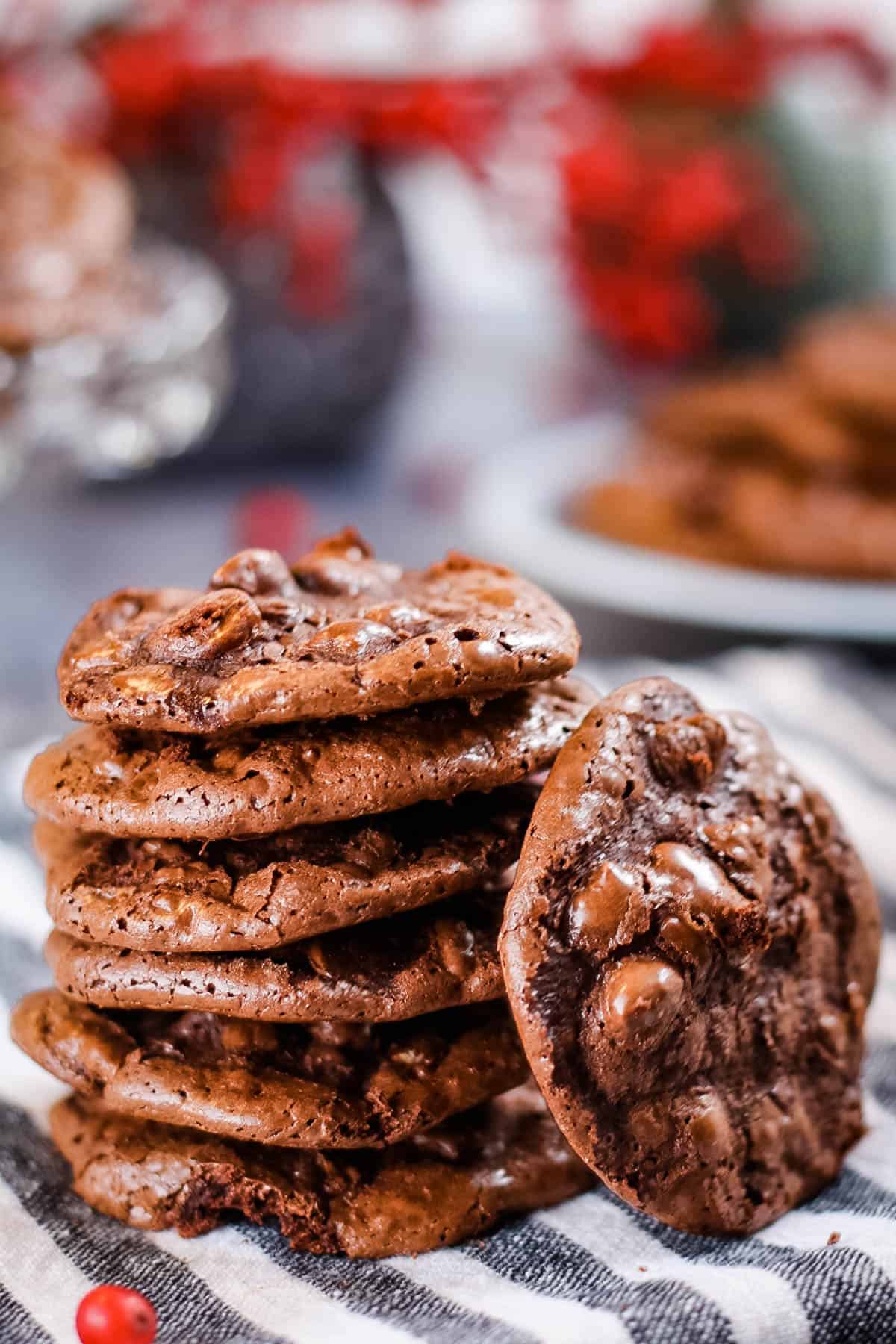 With only five ingredients, these flourless chocolate cookies are super easy to make. The cocoa powder gives them a rich chocolate flavor. They're gooey on the inside and crispy on the outside – just how we like them. The nuts in this recipe are totally optional.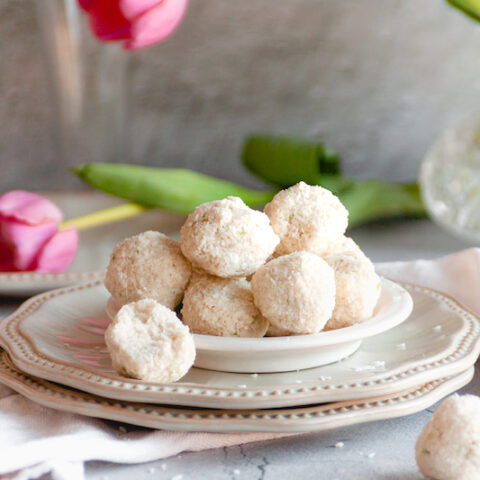 Prepare these no-bake coconut cookies in advance and keep in the freezer to have on hand for the Mimouna celebrations when Pesach ends. Or eat them on Passover. Keep in mind that some with nut allergies are sensitive to coconut and you'll want to omit the almond extract and substitute vanilla or imitation extract.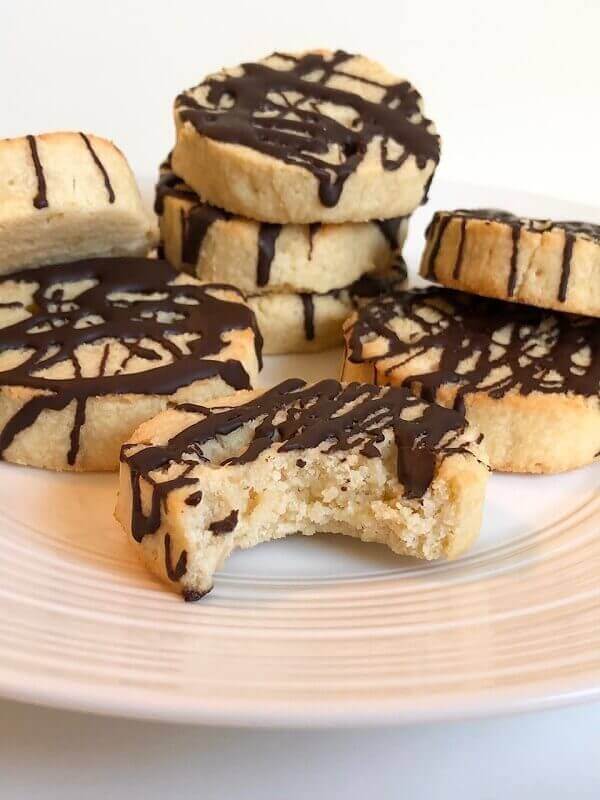 Try these cookies made with coconut oil and coconut flour for a melt-in-your-mouth treat! Again, if baking for someone with a nut allergy, do make sure that coconut isn't an issue.
Rounding out this list with a classic chocolate chip cookie recipe so good you won't mind not having wheat flour for a week. This cookie is every bit as rich and decadent as its name claims! It's the only one here that uses matzah meal and is therefore not gluten free. But as a five star recipe that's a twist on a classic, it's worth a try if that's not a problem for you!
Got any recipes for Passover cookies that you're obsessed with? Comment below!