You hardly even need to know how to frost a cake to make this easy peasy Purim cake in the shape of a hamantasch! Find all our Purim ideas here and then check out this cool food craft! This post contains affiliate links.
---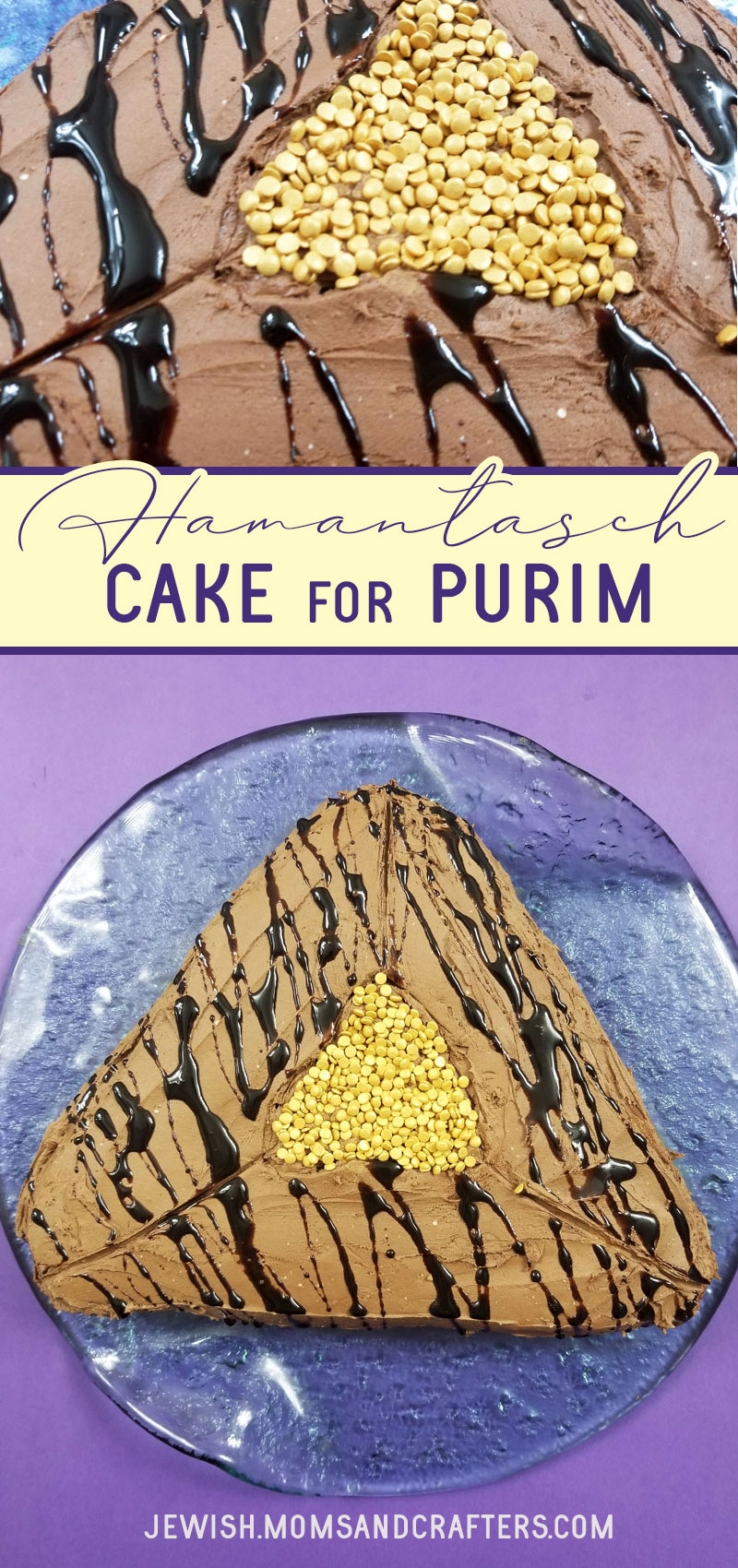 People tend to meet a crafter and assume that they can get creative with food too… and it may be true but there are loads of hurdles we need to bypass first!
First of all, food isn't crafts.
It has to taste good, it gets messy, the textures are different, and the whole dynamic is just different.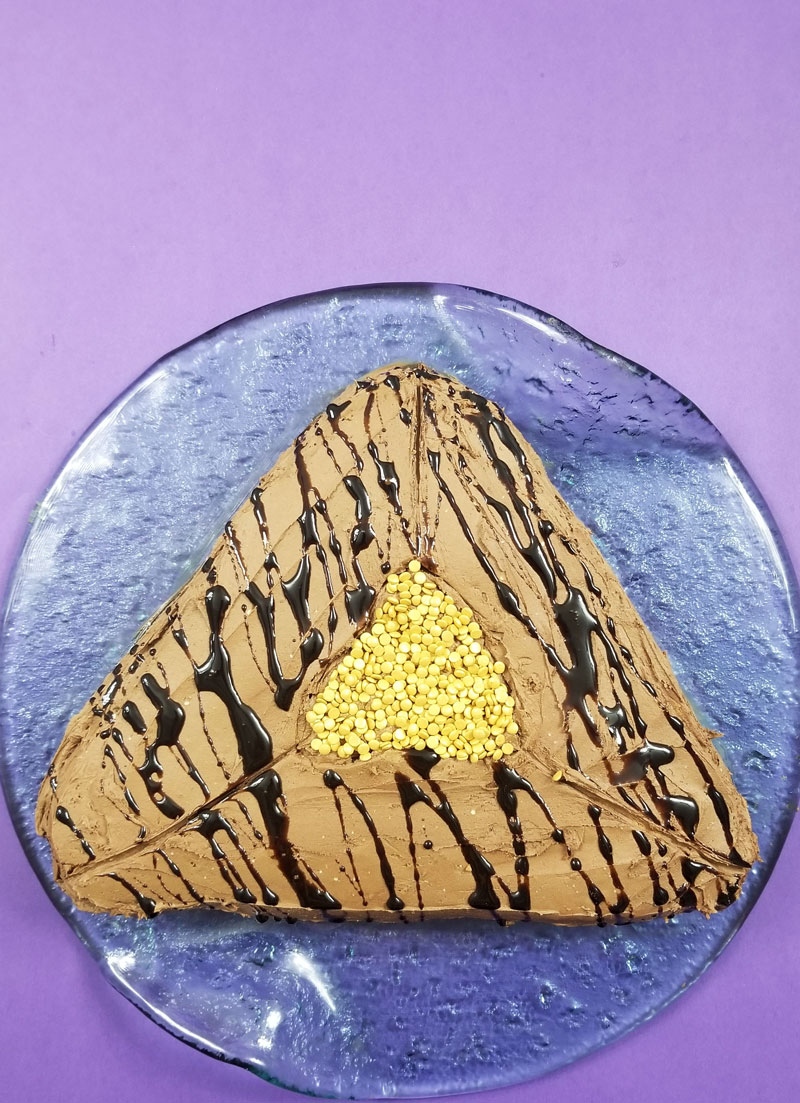 I've been crafting for many, many years but I only recently learned how to frost a cake.
And even that I only learned because I realized that I need to either:
Make my own icing (I mean who does that?!)
Or buy pastry frosting instead of the cartons of icing because it's much easier to use.
So no, this is not a recipe, rather a cake decorating idea.
The truth is, the cake itself is a Duncan Hines yellow cake….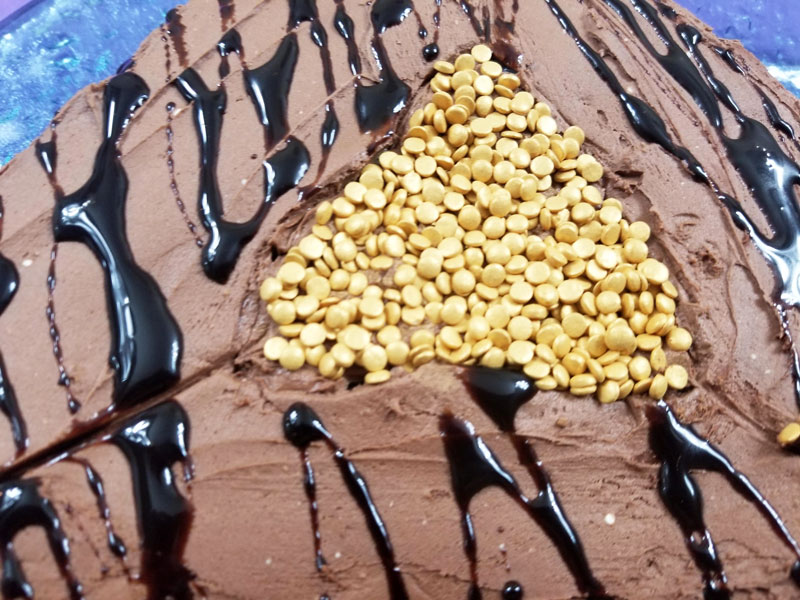 I did drizzle it with chocolate syrup because my kids wanted me to and we pick and choose our battles, but I think it was prettier before.
To fill my Purim cake's center – the "filling" of my hamantasch, I used gold confetti sprinkles by Wilton because they're so pretty. Wilton makes so many different styles of sprinkles that you can buy in smaller packets for when you really want it to be the centerpiece of your food craft.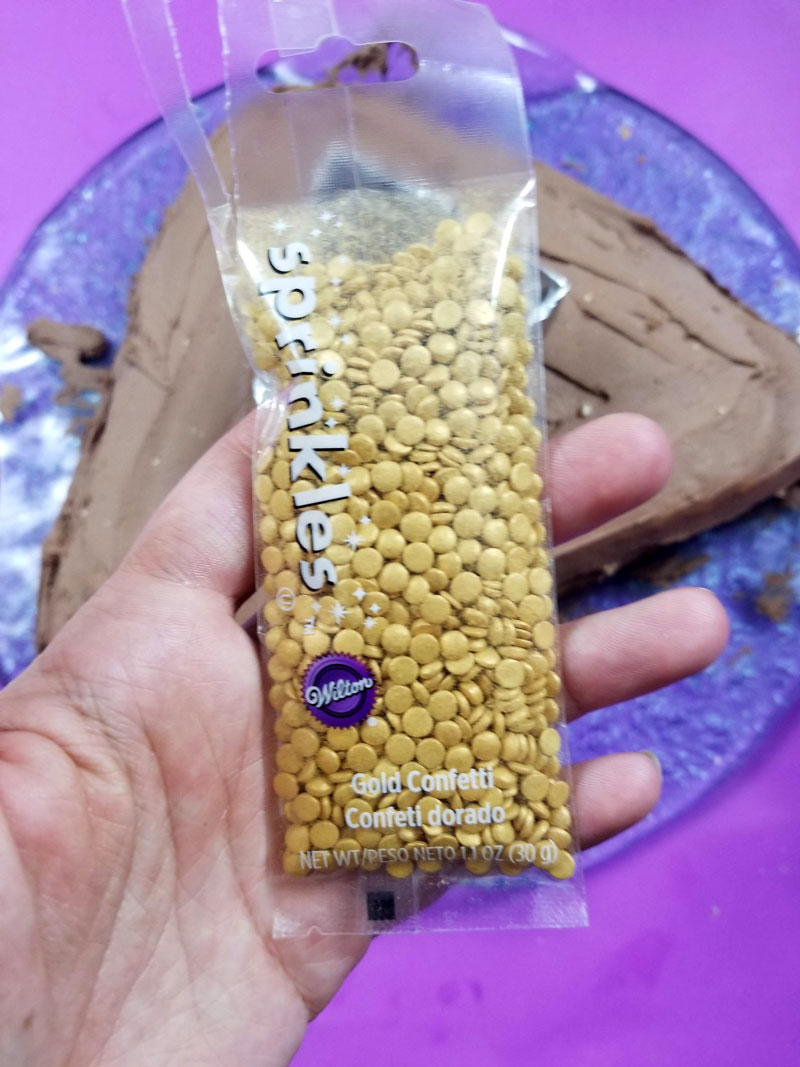 Only in this case, I was told the gold confetti kind of look like lentils… so you might want to choose a different style of filling but the idea is the same!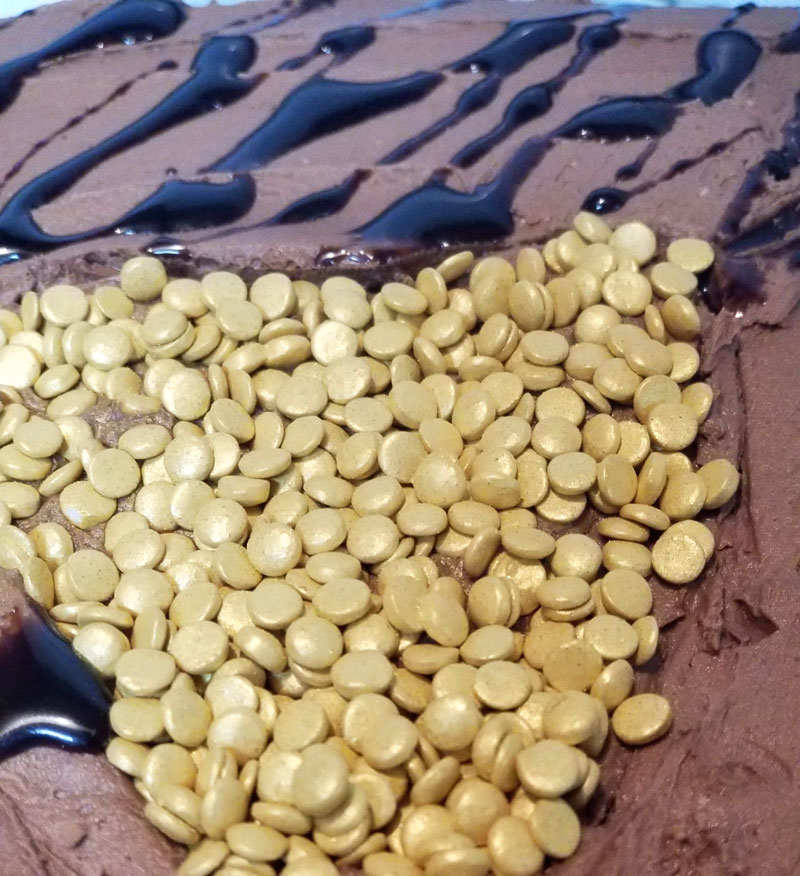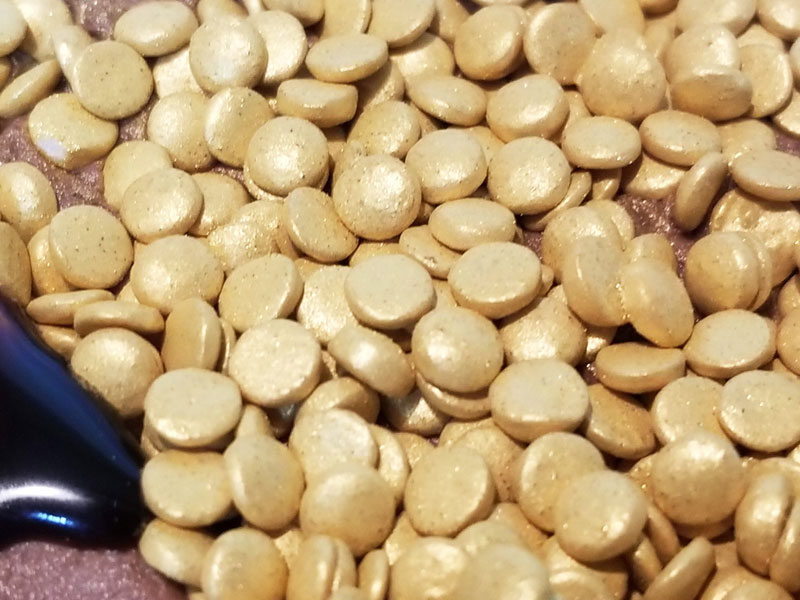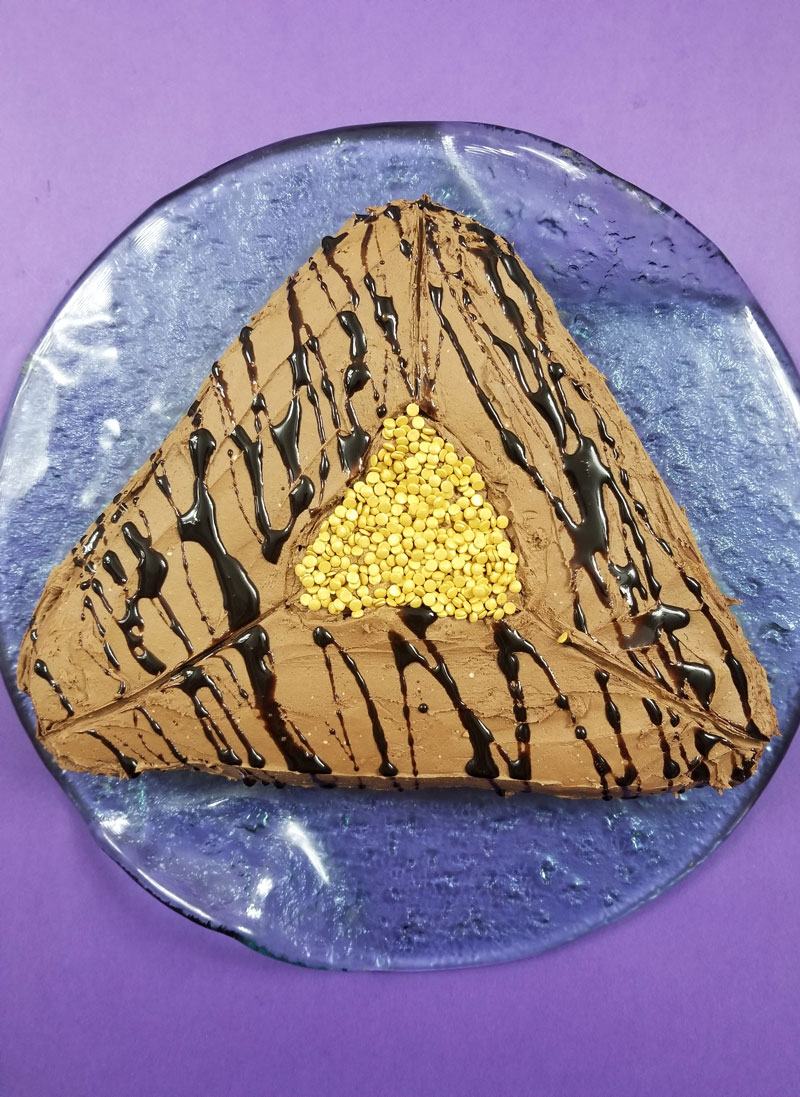 How to make a Hamantasch cake for Purim:
To make this Purim cake you'll need the following:
A cake baked in a rectangular pan (such as a 9×13 inch)
A tray to work on
Frosting
Aluminum foil, or a triangle shape that fits the size of your cake.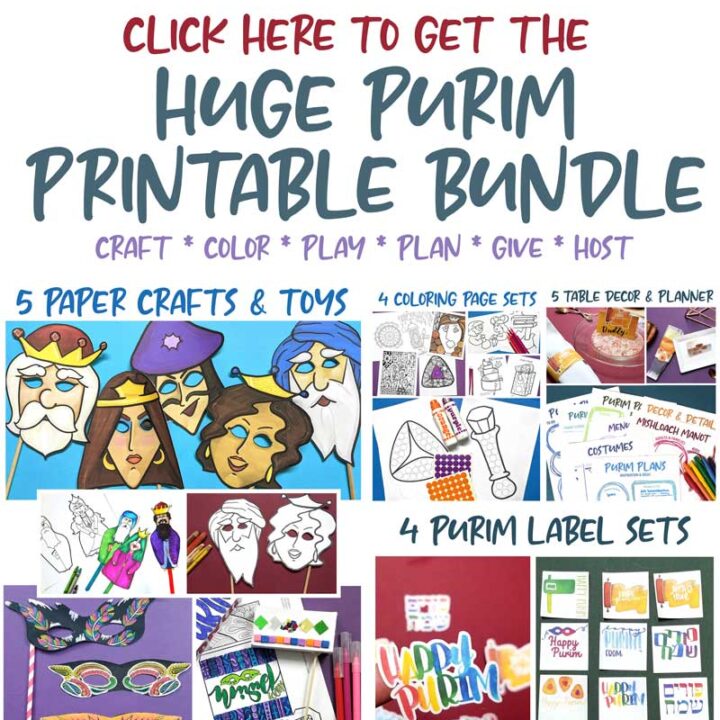 How to decorate a Purim cake:
Bake your cake in a rectangular pan.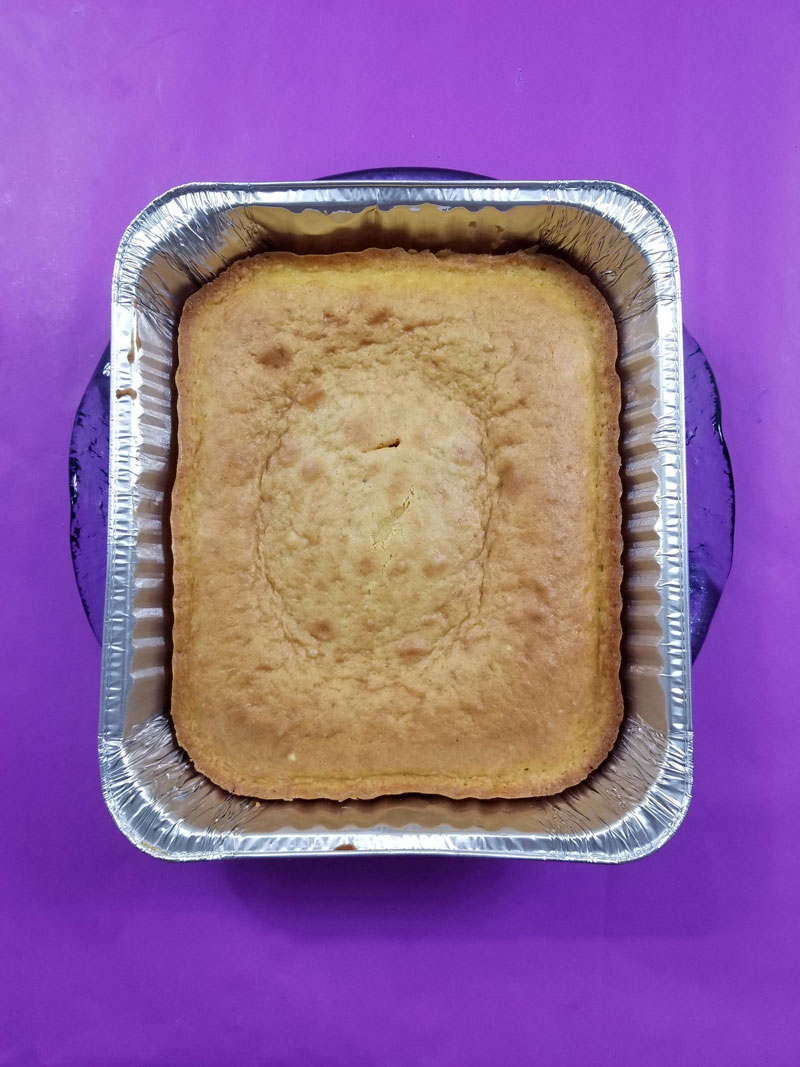 2. Remove it from the pan. Cut it in half on the diagonal.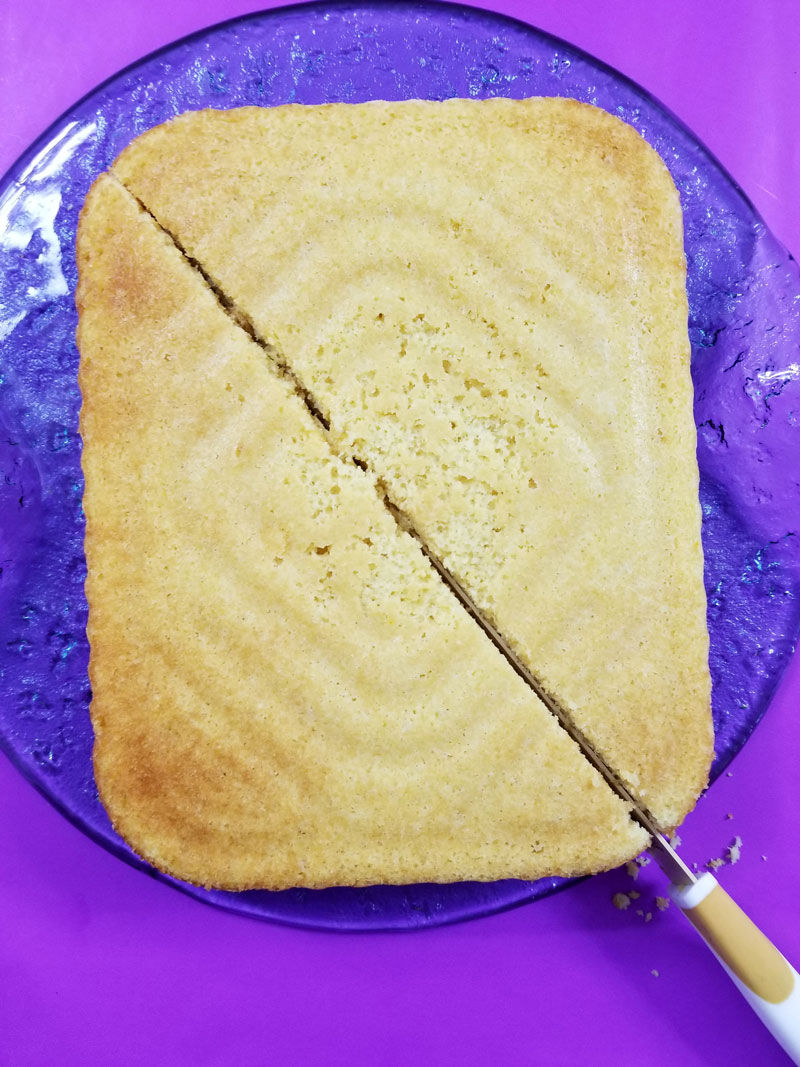 3. Arrange it with the cut sides together, but with the short sides both on top to form a kite shape. You're going to be flipping one of your halves up side down.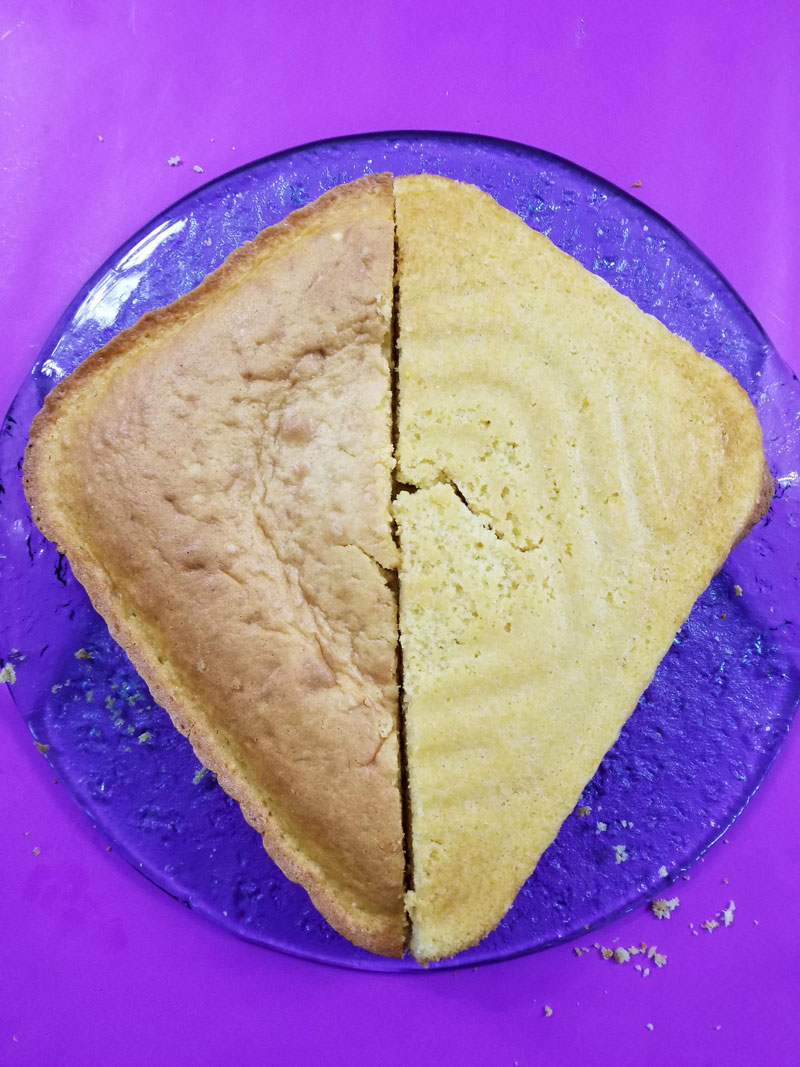 4. Now trim the section with the two short sides off (I did rotate the here – just to confuse you 😉 You're cutting the part that was on top in the previous sides.) Cut it keeping the two rounded corners on your main cake. Eat the trimmings…. Or make cake balls.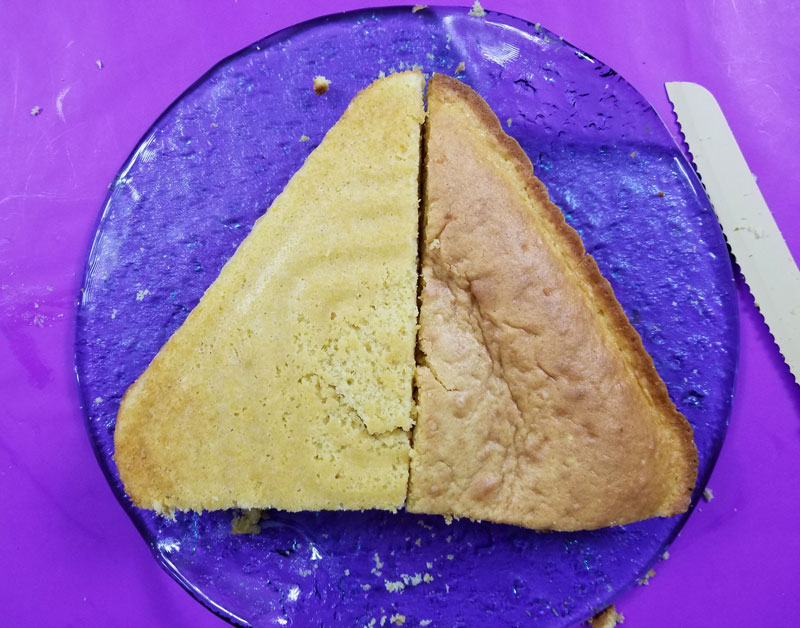 5. Smear a bit of frosting between the halves to stick them together.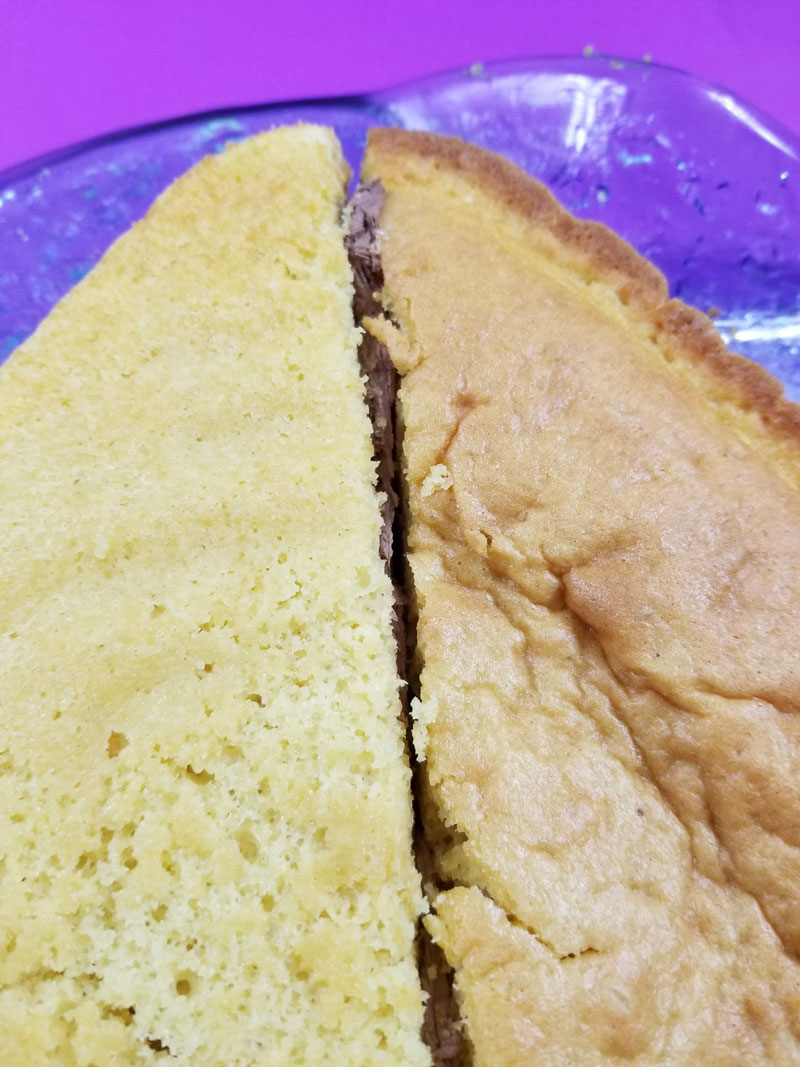 6. Frost your cake – don't worry about getting it perfectly smooth, unless you like to worry.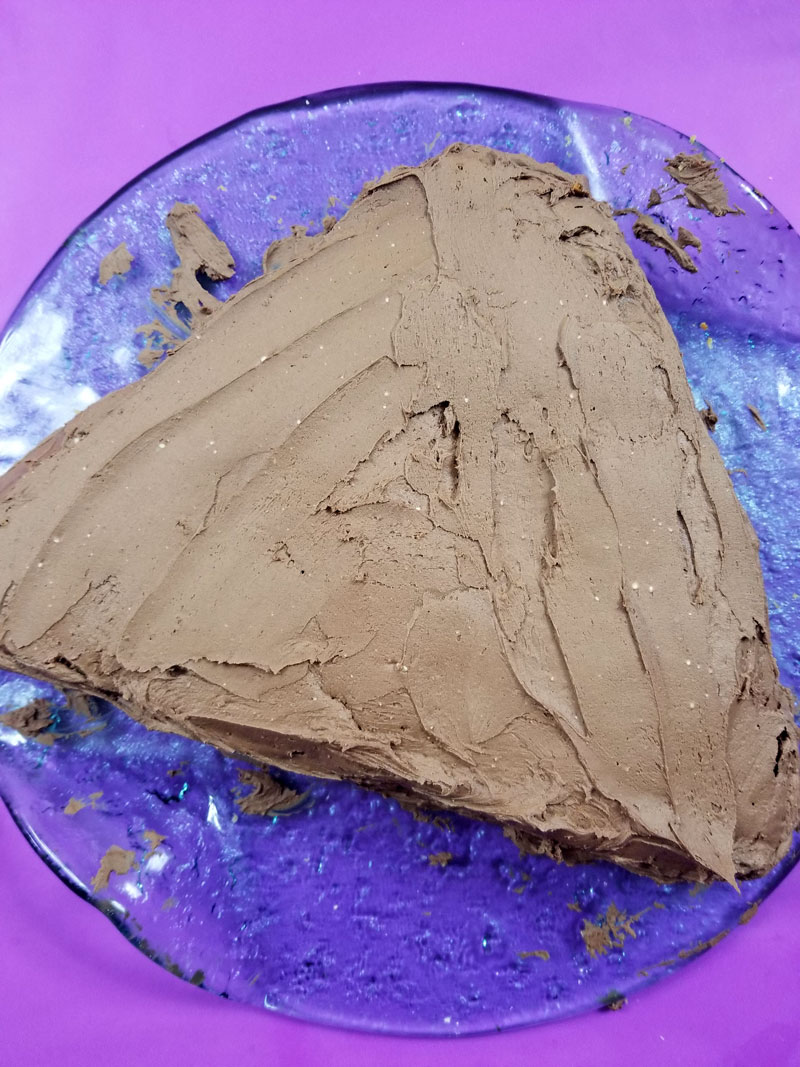 7. If you don't have a large triangle cutter, make your own. Fold a long strip of aluminum foil over a few times to strengthen it and connect the two ends.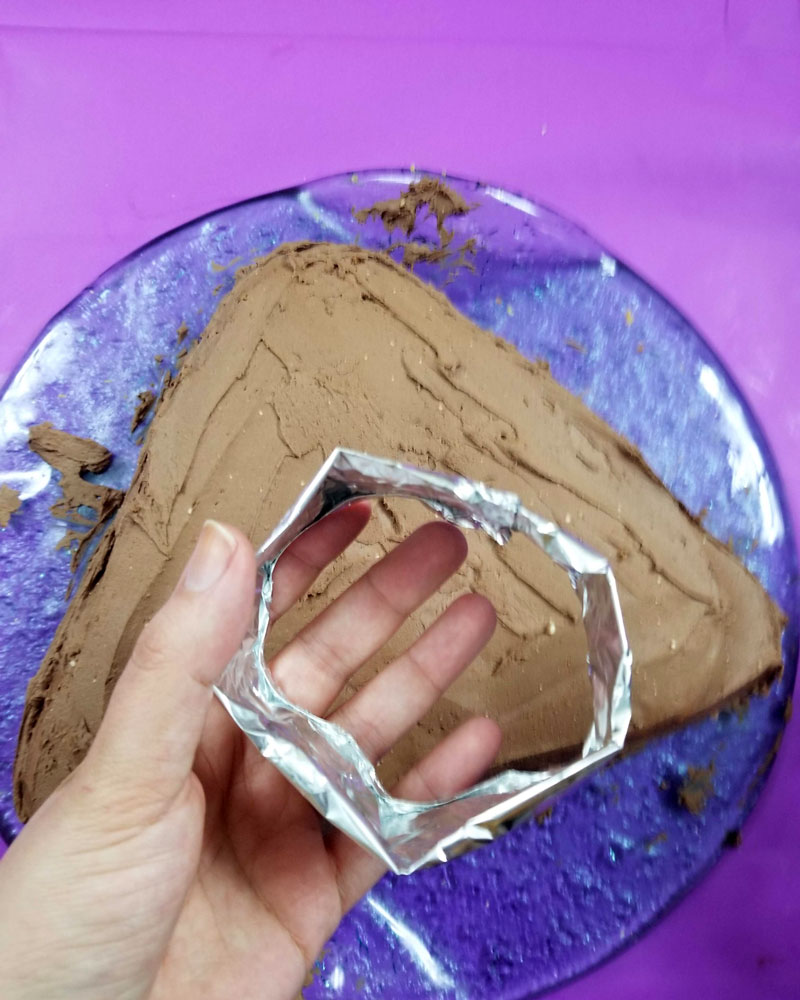 8. Bend it into a triangle.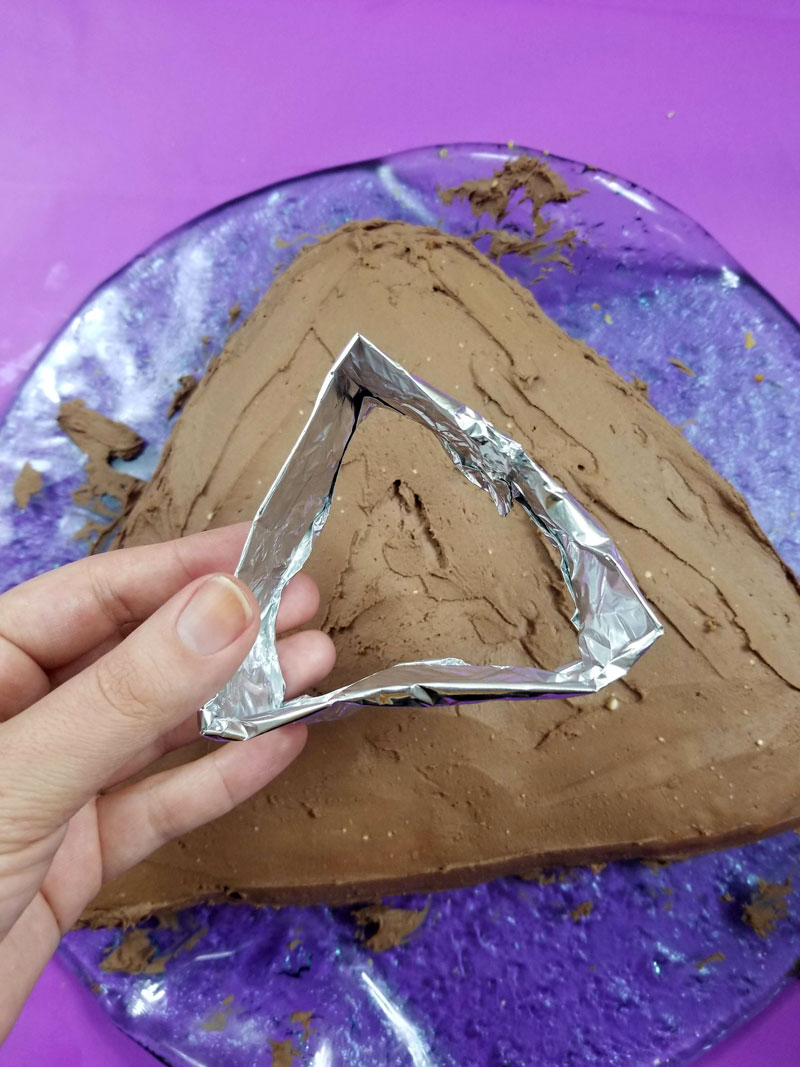 9. And center it on your cake, pressing very gently to hold it in place.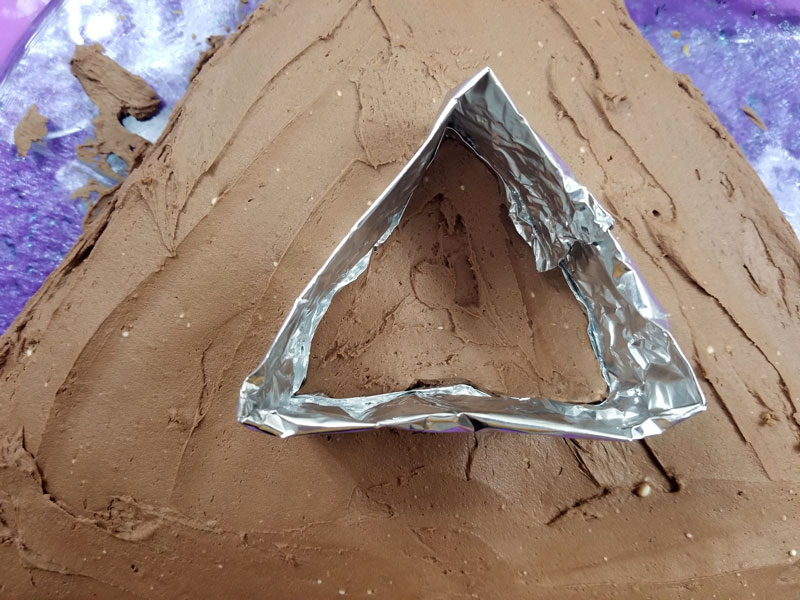 10. Pour your sprinkles and press in gently so that it covers the triangle center generously in a single layer.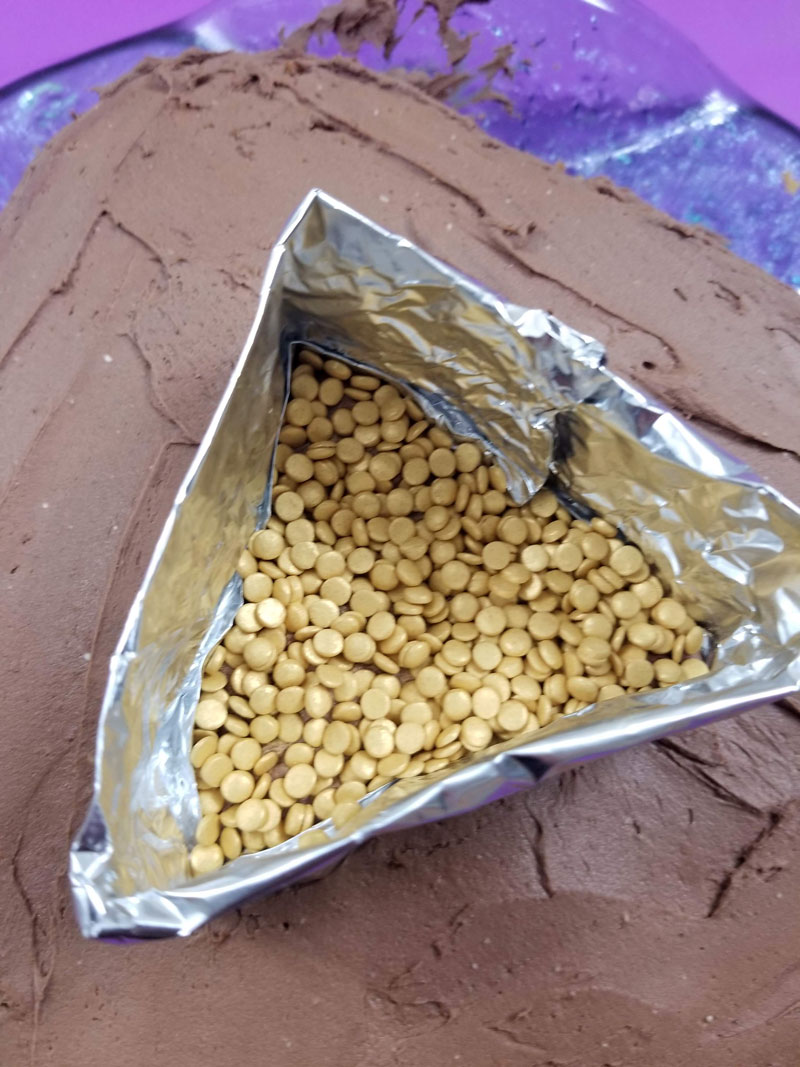 11. If you're drizzling your cake, do so with the triangle form in place so you don't mess with your filling.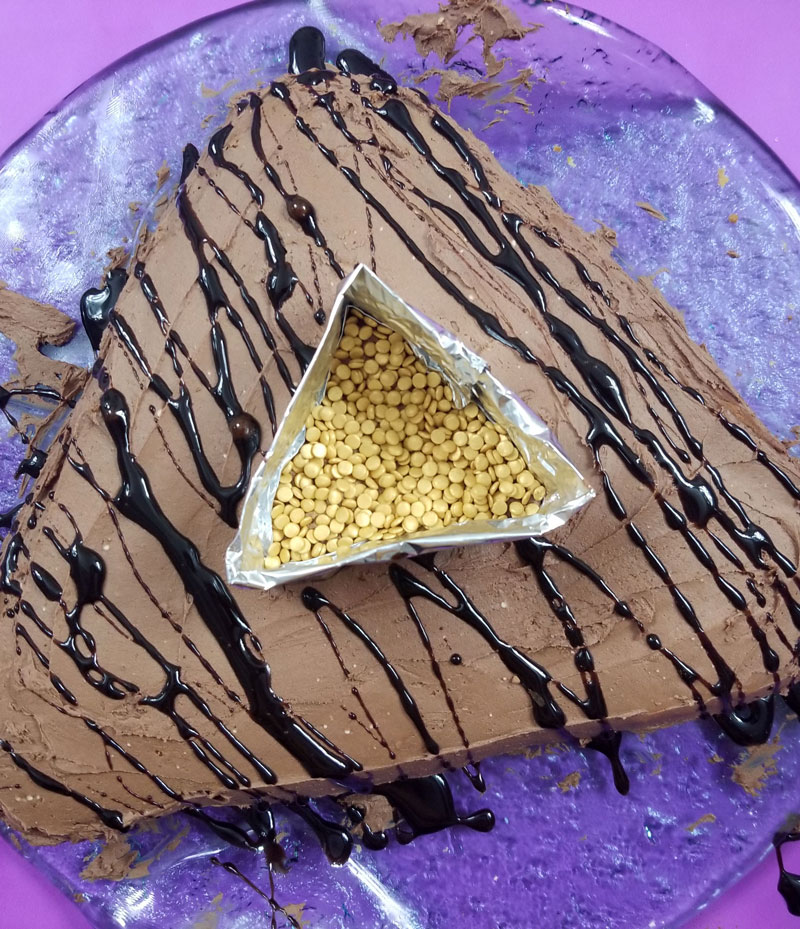 12. Finally, if you want, you can drag a knife or toothpick at the corners to make the fold marks of the hamantasch.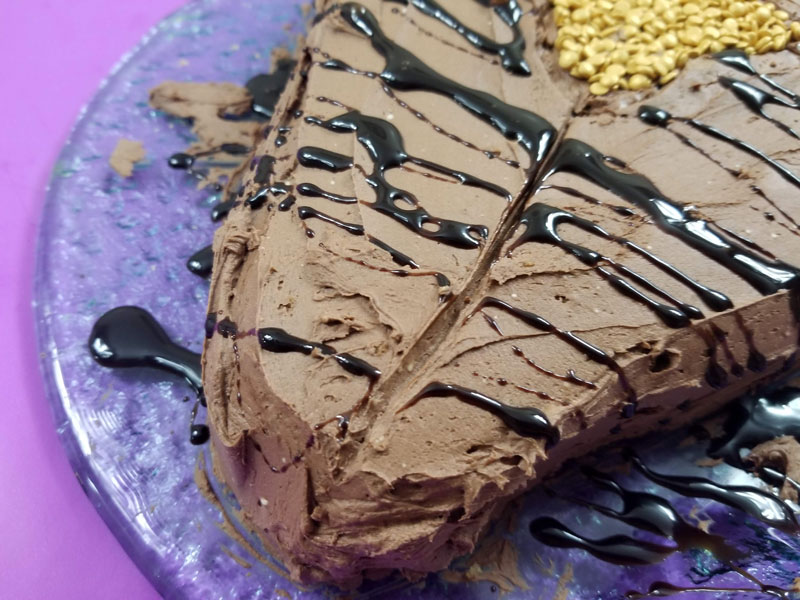 Your Purim cake is complete and ready to devour! I hope you enjoyed this really easy cake decorating idea and that inspires you to embrace more food crafts!!