I made this Purim toy, complete with pretend Hamantashen for M a few years ago and it's finally time to share it with you here. Disclosure: this post contains commissioned links.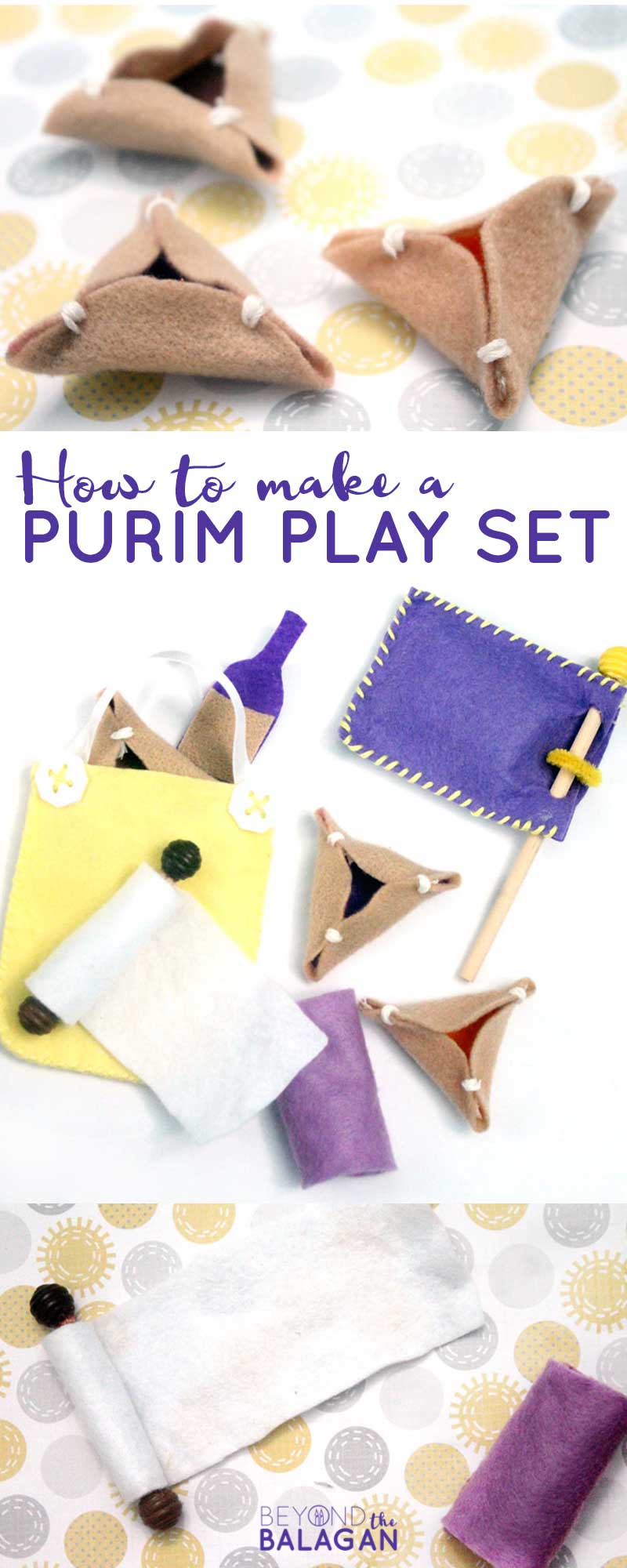 I recently presented my career to M's class – yep, I told them I'm a craft inventor!
The boys colored Tu BeShvat coloring pages, M and I made them a cool gifts, and I shared some previous crafts that I had made.
When I presented to them the play hamantashen from this Purim toy, the teacher loved it so much, so I gave them to her as a gift.
Giving kids a part of the holiday to incorporate into their everyday pretend play is such an amazing way to help them feel it.
Kids can help make this Purim toy (with adult help) but it's also a great toy for parents to make for kids. It is a bit of work, but if you enjoy crafting, it's all fun!!
And it's so much cheaper than buying a dedicated Purim toy. Plus, I personally haven't seen anything like this out there so it's totally unique!
These are the parts of the DIY Purim toy: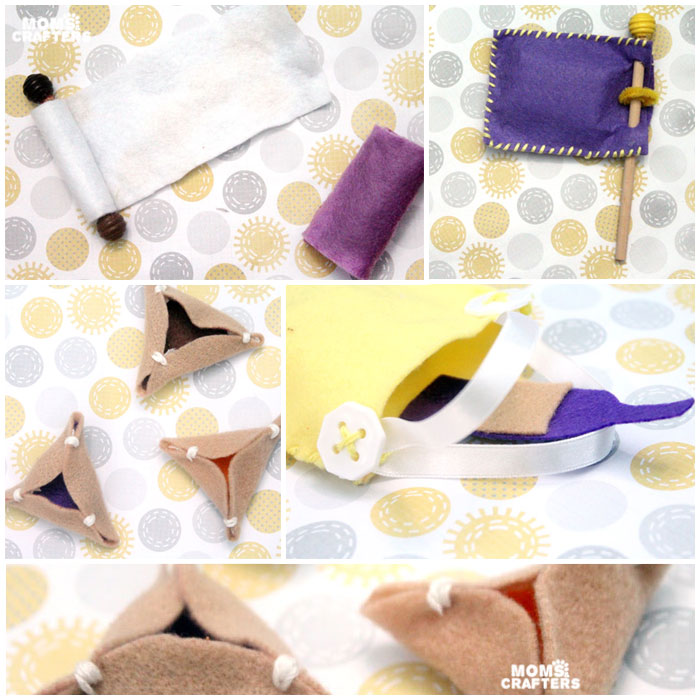 A (blank) megillah with a cover to slip it into – kids can pretend to read the megillah on their own!
A pretend gragger/noisemaker. Well, it actually does rattle a bit! But it's designed to mimic the style of the classic ratchet that's used on Purim, while implementing a filler with beads to make the noise…
Hamantashen – created much like regular ones are made! Only, they're made of felt…
A Mishloach Manos bag and a bottle of grape juice. The Hamantashen can be made to fit inside.
M has played with this for years. I've had to fix it along the way, do some patchwork (the megillah is the least durable part of it) but it's been enjoyed and well worth the effort.
If you want to go simpler, just make a few felt hamantashen and add it to the play food stash for a fun Purim twist.
Want to make your Purim prep easier, your feast table more beautiful, and your kids' happier and busier? Get the printable Purim bundle today for 75% off the full value! It's full of table decor planners, kids' crafts, coloring pages, and more as well as mishloach manot labels