If you're looking into a Shabbat hot plate, you're probably finding so many options, it can be confusing. Here's a breakdown of the best warming trays for Shabbos for every individual need. You can see my comparison of the best hot water urns for Shabbos here. Disclosure: this post contains affiliate links.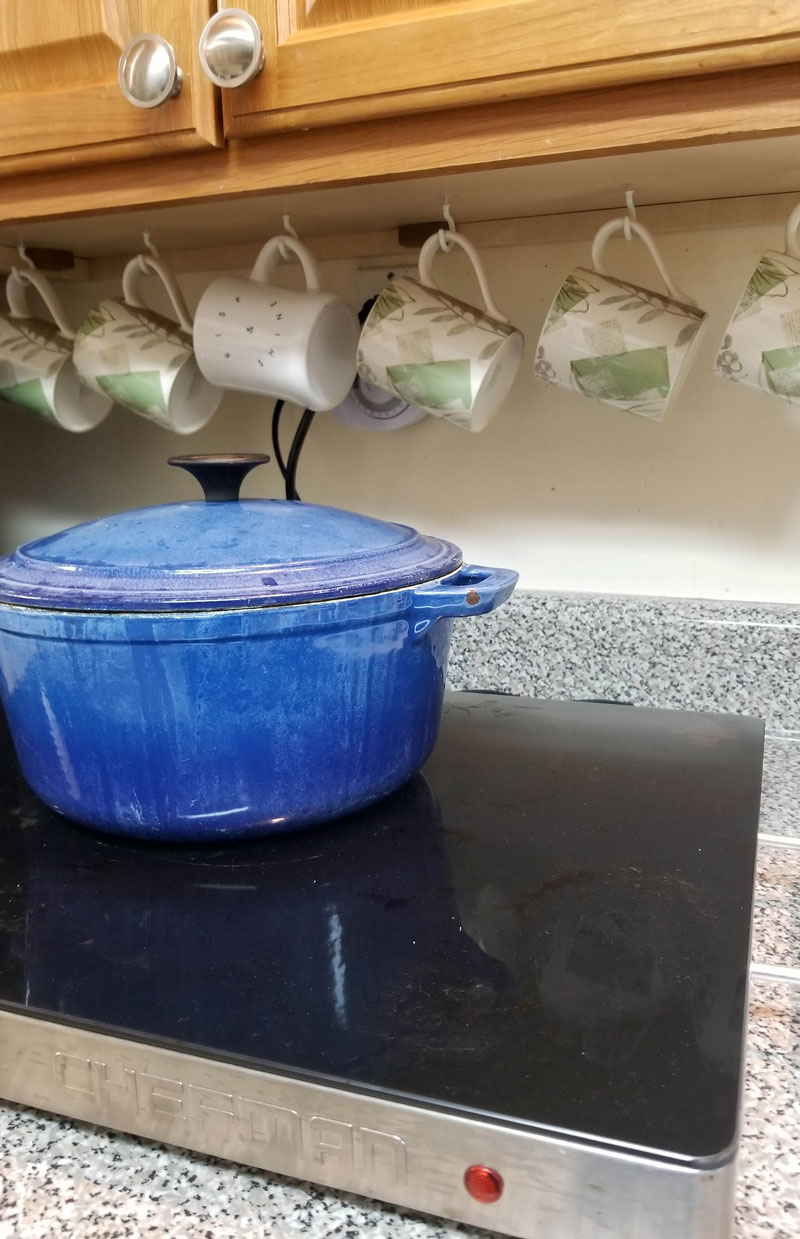 Since everyone's requirements are different, I compared a few options in three different categories so that I can find the best shabbat hot plate for YOUR needs. I read reviews on different websites, ditched those with overly negative feedback, whittled down the list by price as well, and shared my findings below.
While searching for the best Shabbat hot plate, there was one non-negotiable: it must be UL listed for safety. I also ALWAYS use mine with an appliance timer, as even the safe ones aren't designed to be on for 25+ hours straight. I can't guarantee safety on anything, or take responsibility for it, but I did try my best to seek out options that I'd use personally. I have my timer set to turn off for 15 minutes every hour so it doesn't overheat. It's enough to cook my cholent – you can find my best cholent recipe ever here.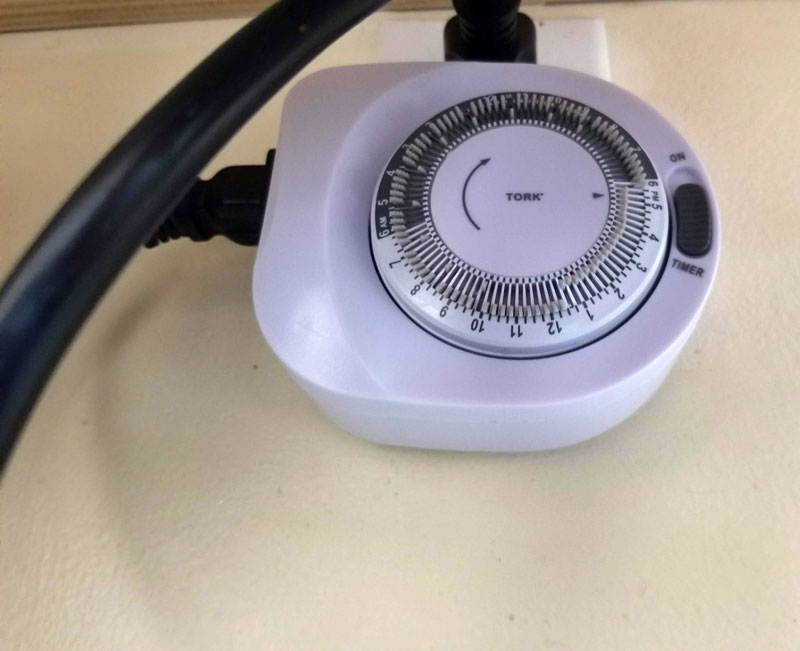 When I'm not making cholent, I simply have it on for the times that I need it on, a few hours at a time.
In addition, always read the instructions that come with your Shabbat hot plate and listen to the safety warnings. Mine can't be covered with aluminum foil (as many people like to do). Putting items fridge-to-hot-hotplate can shatter glass.
Another note: some hot plates come with tempered glass surfaces. Just like your Pyrex dishes, these can be sensitive to extreme changes in temperature. That means that you'll want to be careful not to put dishes from the fridge right onto it once it's been heated. You can put it on while off Friday and then turn it on to heat, or heat in oven before putting on. Shabbat we anyway don't put things on directly – we place it on overturned aluminum pans first – but if you do, you can place your food on before the timer turns it back on
The 3 best Shabbat hot plates in summary:
1. Chefman Electric Warming Tray – This was my personal pick, and the one that I currently use, because of its relatively affordable price, large capacity and sleek looks. It can be hard to clean.
2. Broil King Extra Large 600-Watt Warming Tray – For a more industrial strength and rugged option, that's available in multiple sizes, this is the top-reviewed option on multiple websites. This one has a much more cleanable surface.

3. Megachef Hot Plate – If you're looking for something that's decent but as cheap as possible, the Megachef is the top option.
Reviews of each of the best Shabbat hot plates: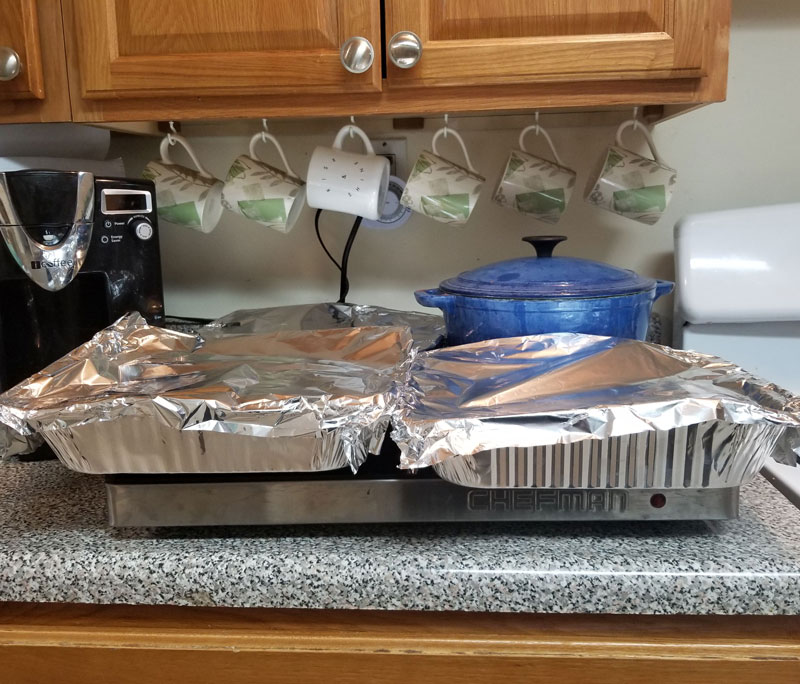 When we were looking for a Shabbat hot plate, I chose the Chefman Electric Warming Tray. We had an old version of the same that lasted just a few uses, and got a credit to upgrade to the new. The new one has been touching almost all the right notes for us. It's got a large capacity, a beautiful design, and has lasted us well over a year already.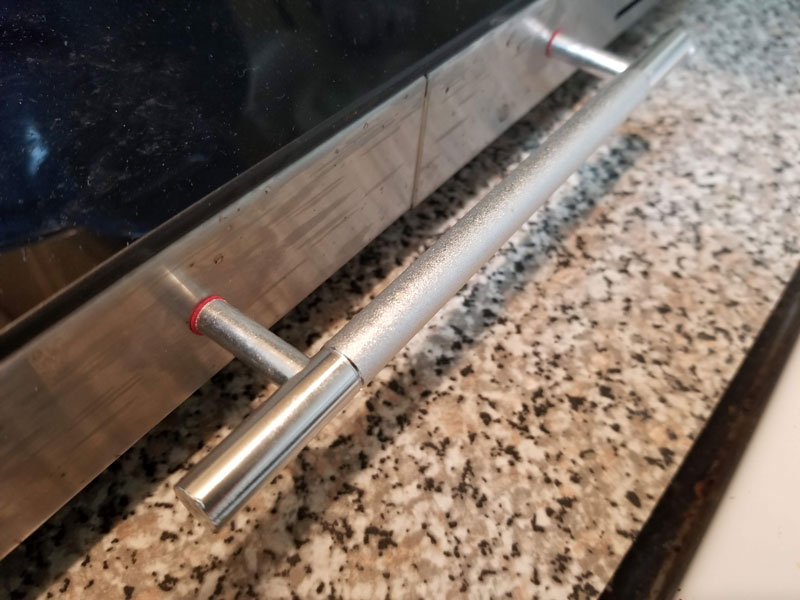 As you can see, I can squish about four 9×13 inch pans on it, or three and my dutch oven cholent.
I tend to not need to fill it, unless I have guests, in which case I stack the pans 2-3 high. I place pans that need to be piping hot at the bottom, and those that are good slightly less hot on top. I find that it heats through well. Things that are on the bottom, if left on too long can burn so I save that spot for chicken with gravy, roast potatoes, and other dishes that do well there. If I need to remove things from the base, I simply place them on top of an overturned pan and it works great.
Features:
21×16 inch surface
Tempered glass surface
Stainless steel accents
Adjustable temperature settings
Pros:
Fuse safety feature is designed to keep it from overheating when using it for extended periods of time. Manufacturer warns against keeping it on for longer than 72 hours, which is more than adequate for Shabbos, and most holiday needs. I find it a PRO that they give a time-on guideline.
It's so pretty! The glass top and stainless steel detail make it look nice on your countertop all Shabbos.
The surface is pretty large and can handle food for guests.
We've personally used this for well over four years and it's been reliable and useful.
Heats food thoroughly in an hour or two
Cons:
I have found that the surface can be hard to clean. Since it can't be covered, this means that our tempered glass is not quite as pretty and sleek as it once was…
The heating surface comes all the way to the edge of the warming tray – but the handles make it less of an issue
A wider and slightly less deep option, this Shabbat hot plate has an easy-to-clean stainless steel surface and sits higher above your counter top. I like that the bigger size is all in the width – so you can still keep it deep on a countertop, despite its large size
Features:
15-1/4 by 46

inches – with a 41×14 inch warming surface
Stainless steel surface
Two adjustable thermostats
Pros:
More rugged and strong than other options
Very big
The stainless steel surface is more cleanable than the tempered glass surface. It's also won't shatter
Sits higher above your countertop, and can be placed farther in because it's not as deep. It also has deeper plastic sides – making the edges less accessible than the Chefman.
Made in the USA
Cons:
It's pricier than other options
According to one review, it's not serviceable (because it doesn't work with a heating element)
# 3 – The Budget Conscious Shabbat Hot Plate – Megachef Warming Tray:
If you just need a Shabbat hot plate to heat those two dishes, or to keep your Cholent going, the Megachef Warming Tray is a less expensive, high quality, and more compact option.
Features:
14 x 22

inch warming surface
Stainless Steel
Overheat protection
adjustable temperature control
Pros:
Temperature control
Looks pretty with a sleek design
The price is pretty too
Cons:
Glass surface may shatter if you put very cold food directly on hot surface
In Summary: the best Shabbat hot plate:
At the end of the day, I chose the Chefman Electric Warming Tray for a few reasons. Primarily, I wanted something with as much heating space as possible, and that is listed for Shabbat and Yom Tov type use. I definitely recommend that one, unless you have specific needs for one of the others. I've compared some others as well, but most had lower than four star ratings and for good reason. The above three stand out as the most reliable, with consistent positive reviews. The Chefman remains the best bang for your buck and is definitely the most popular option out there.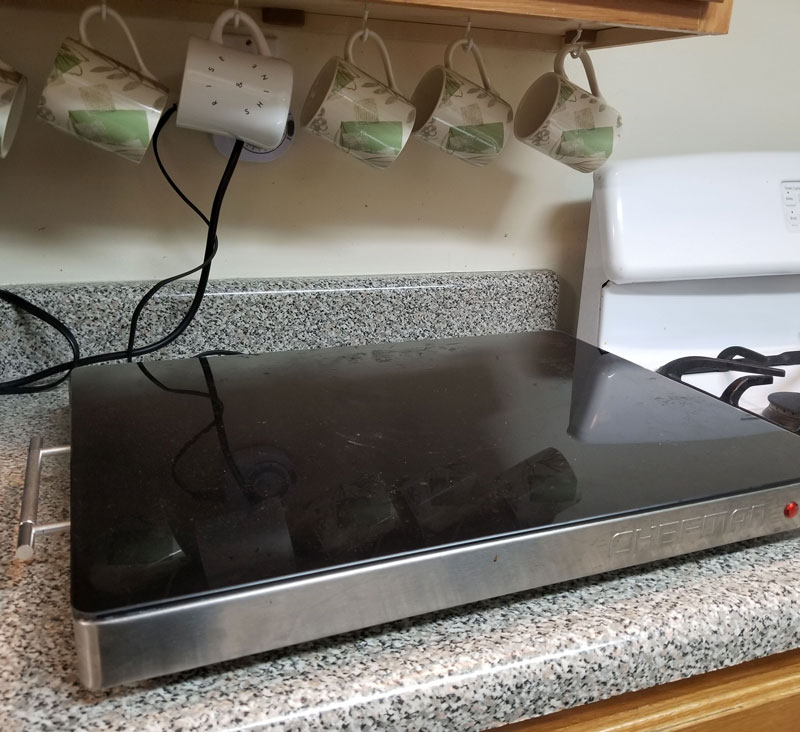 I purchased it well over four years and I'm still loving it. The surface is not quite as pretty as it used to be (as you can see above) but it's still serving us as well as it did when it was new.
Which do you think are the best Shabbat hot plates? Comment below!