Aleph bet animal puppets are a fabulous way to teach the Hebrew alphabet to kids of all ages! If you enjoyed this printable craft check out our Aleph Bet show & tell ideas too! This post contains affiliate links.
---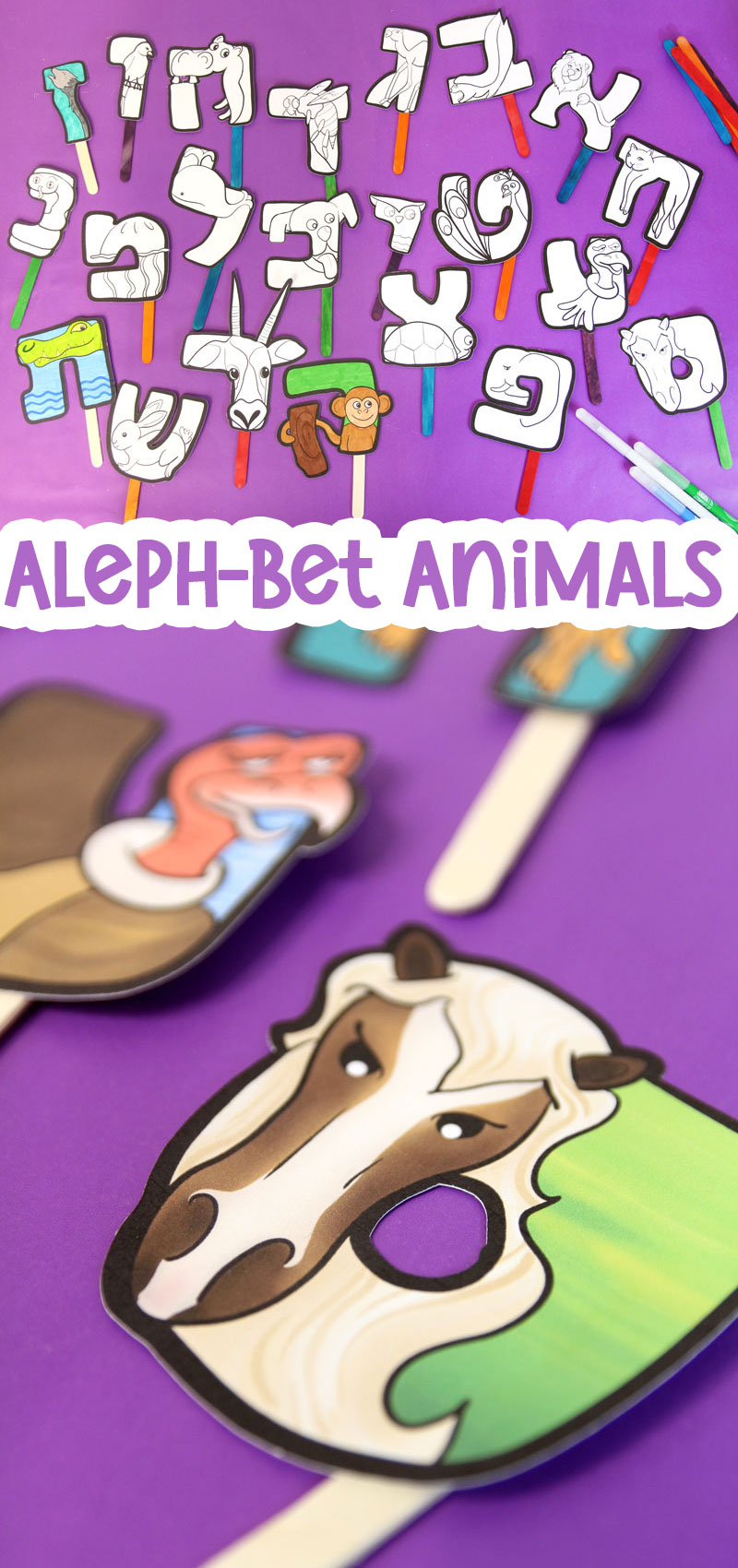 Usually, when an idea strikes, it can take years for it to come to fruition. A few years ago, I created some Alphabet animal puppets (that had also been sitting dusty on a long list for years…)
As soon as I had completed that project, I knew that I had to create an Aleph Bet version too!
And I'm so excited to finally share the launch of this project.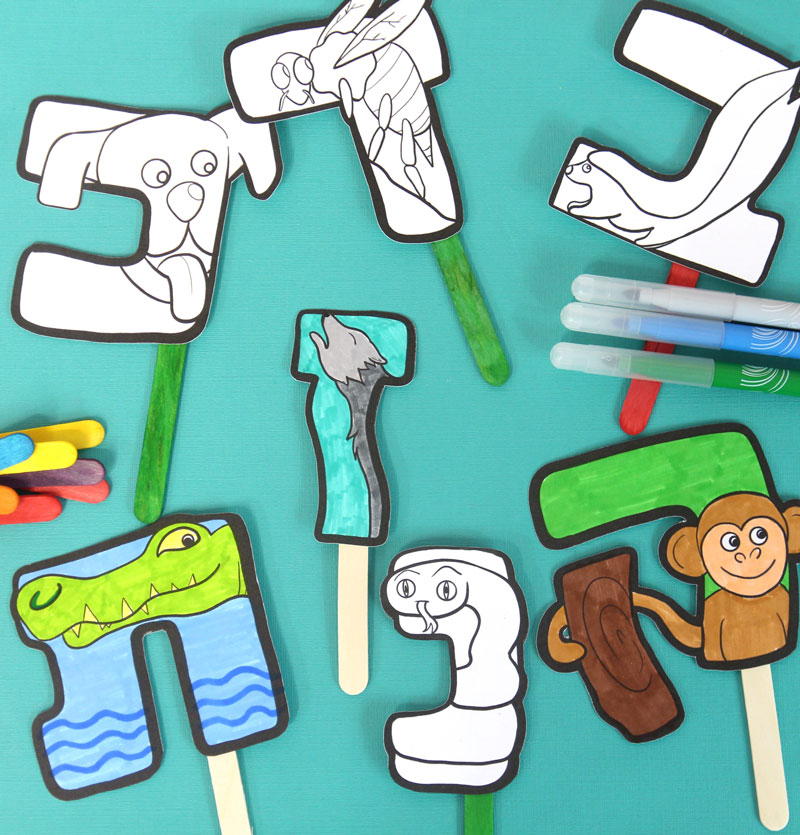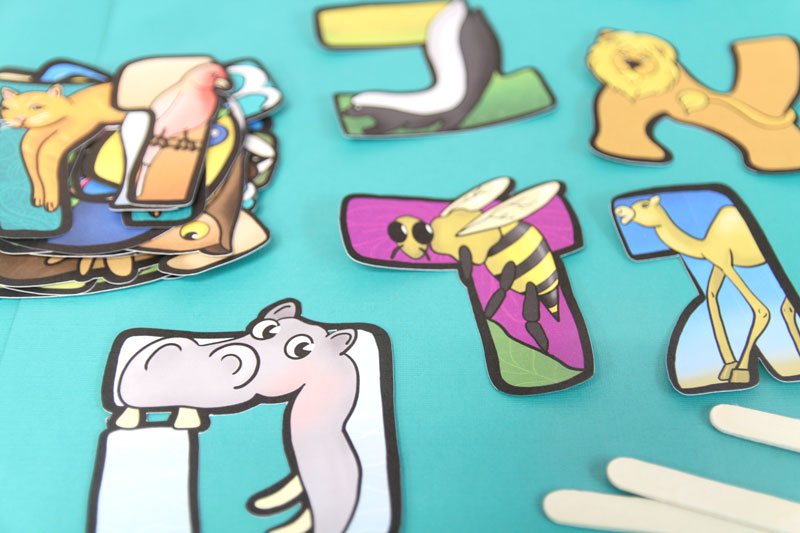 About this Aleph Bet Craft
The idea of this Aleph Bet craft is to bring the letters to life with animals that begin with that sound. It's meant to promote letter recognition in a kid-friendly way.
I created it so that it's not just for the preschool age. Some kids learn Aleph Bet a little later on in Hebrew school. I wanted them to be able to appreciate and enjoy it too.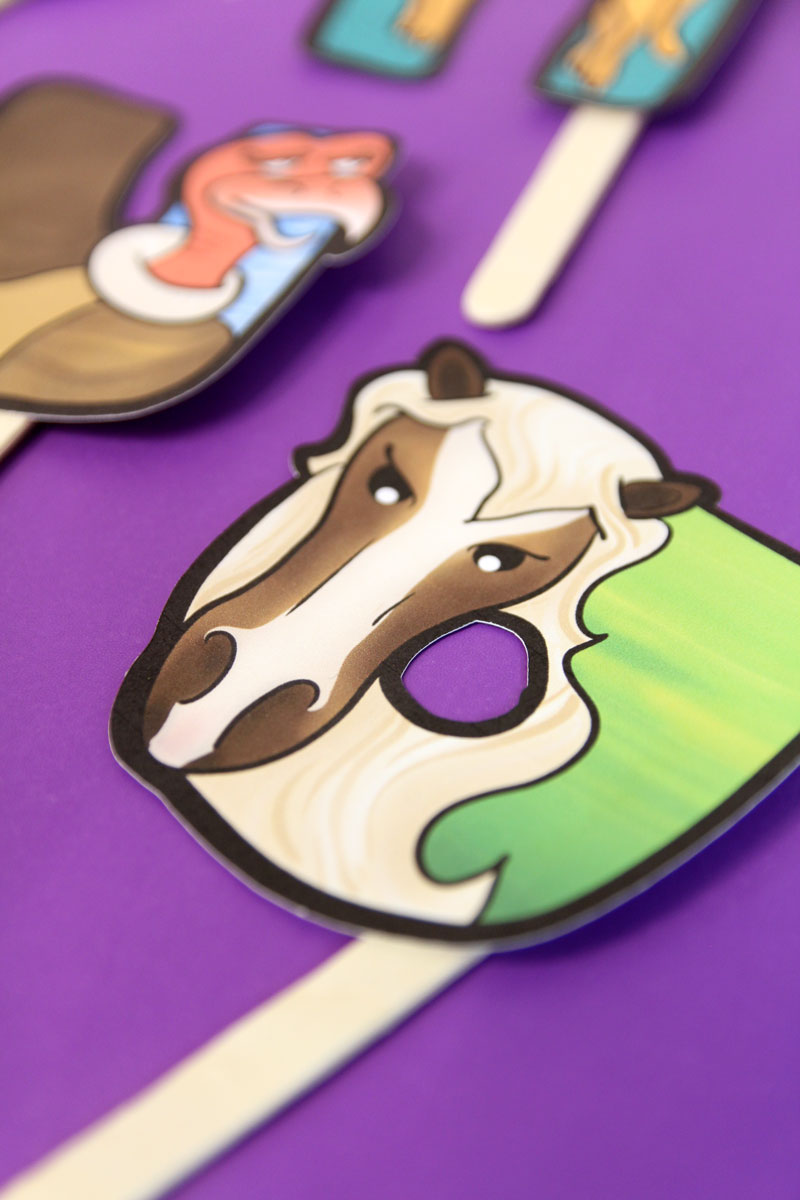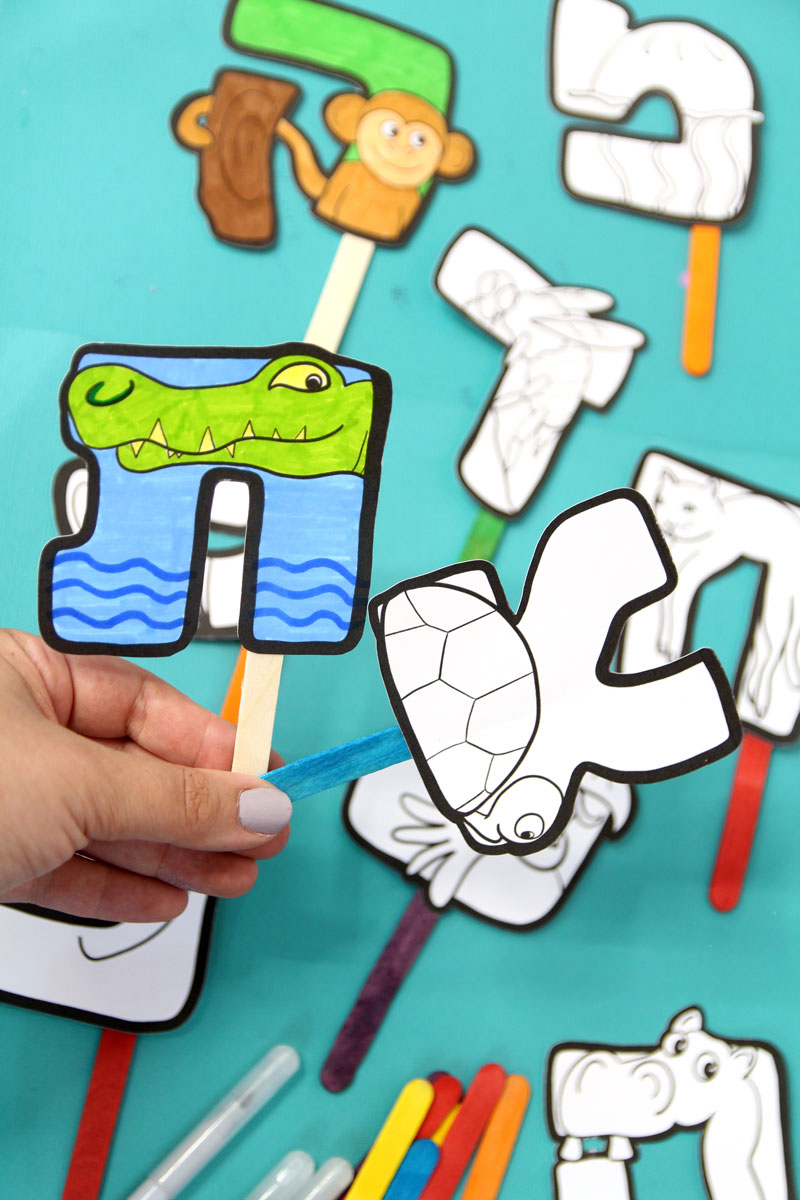 As usual, I created both a color-in and full color version. The color-in is more of a kid-involved craft and the full color is a DIY toy or teaching tool. You can incorporate the puppets one at a time as each letter is learned, or craft the set all at once.
I have more incredible ways to craft with this coming soon, including full-sized coloring pages, a game, and more! Stay tuned by subscribing for email updates.
You can cut these out by hand or use the pre-formatted PNG images (laid out on five pages) to Print then Cut using your Cricut.
To make these single pieces, I illustrated the Kuf and Hey which have a separate "leg" so that it's attached.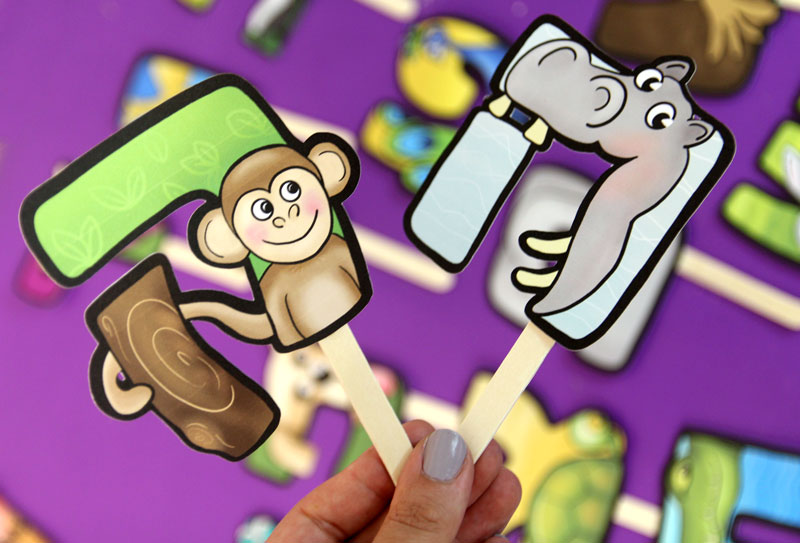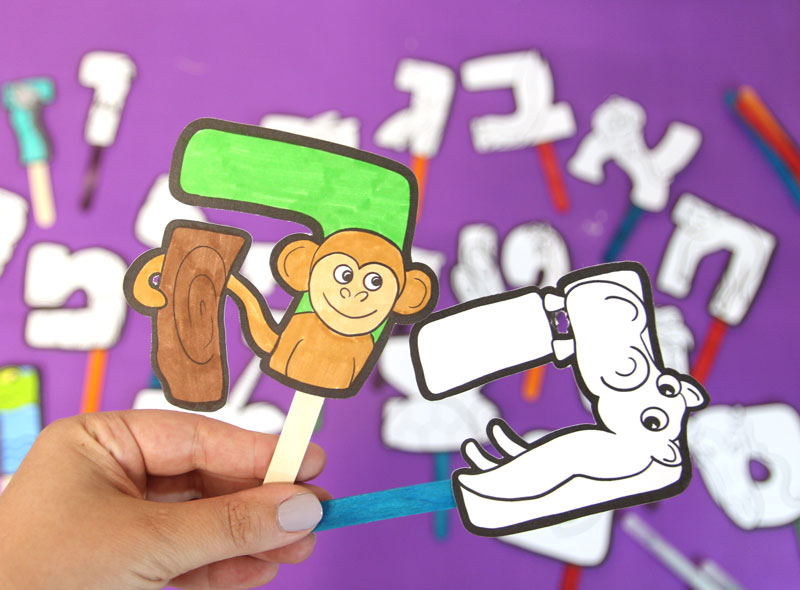 A Guide to the Aleph Bet Animals
Here's a full rundown of the Aleph Bet animals that I illustrated. My goal was to use animals that aren't just translations but are spoken Hebrew, and recognizable (as much as possible) to Hebrew speaking children. So while some letters (Hay – Hippopatam) are very similar to the English, most Israeli kids will know it.
You get a printable visual guide of the illustrations with your downloads too (as well as instructions)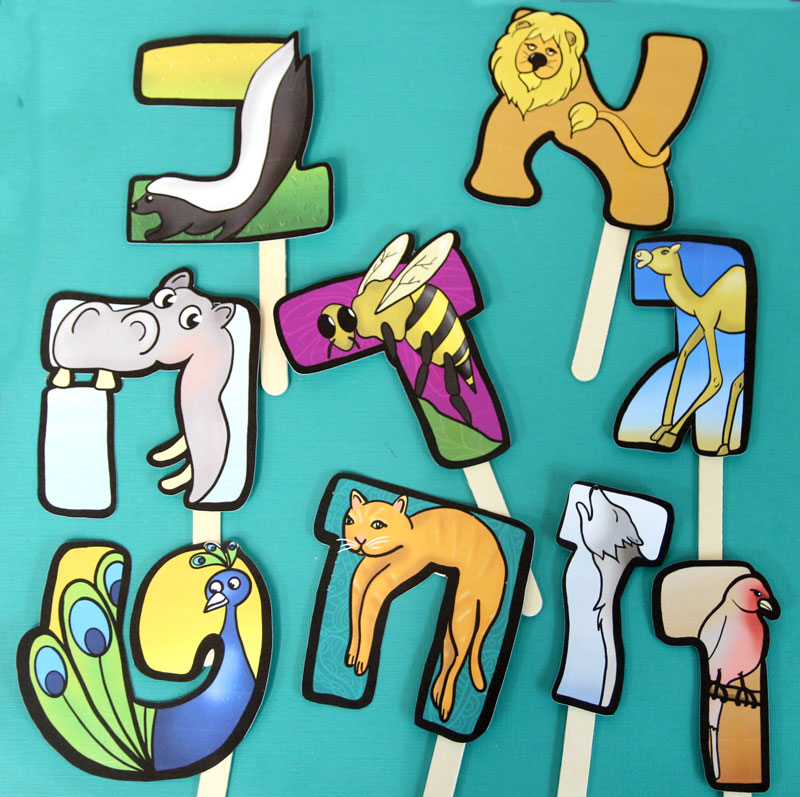 א – Aryeh Lion – אריה
ב – Boash Skunk – בואש
ג – Gamal Camel – גמל
ד – Devorah Bee – דבורה
ה – Hippopotam Hippopotamus – היפופוטם
ו – Vardit Sinai – Sinai Rose Finch – ורדית סיני
ז – Ze'ev – Wolf – זאב
ח – Chatul Cat – חתול
ט – Tavas Peacock – טווס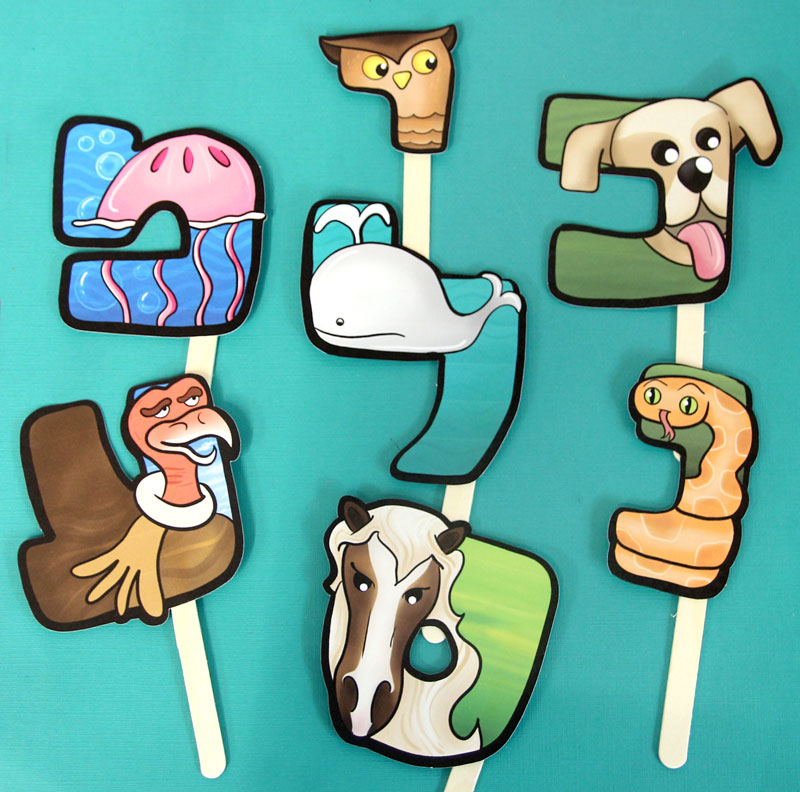 י – Yanshuf Owl – ינשוף
כ – Kelev Dog – כלב
ל – Livyatan Whale – לוויתן
מ – Meduza Jellyfish – מדוזה
נ – Nachash Snake – נחש
ס – Sus Horse – סוס
ע – Ayit Vulture – עיט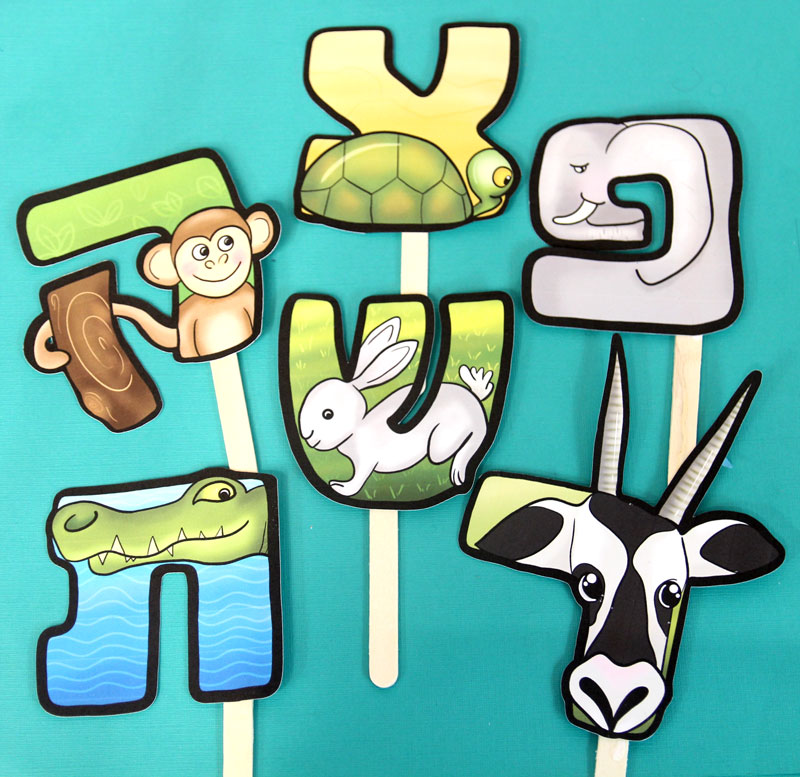 פ – Peel Elephant – פיל
צ – Tzav Turtle – צב
ק – Kof Monkey – קוף
ר – Re'em Oryx – ראם
ש – Shafan Bunny – שפן
ת – Tanin Crocodile – תנין
Get the printable Aleph Bet Animal puppets
Each set is available for purchase individually below. Each set includes instructions and a visual guide to the animals.
Get the full color printable puppets here!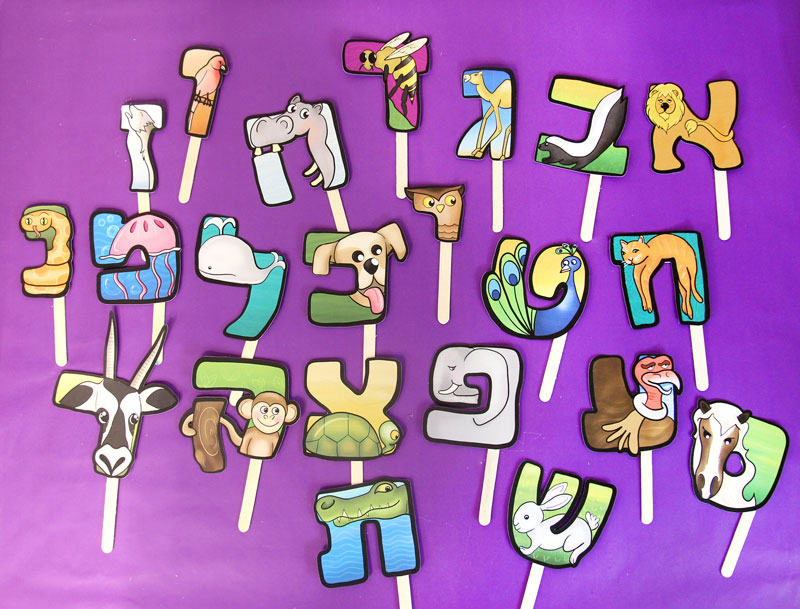 Get the color-in puppets here!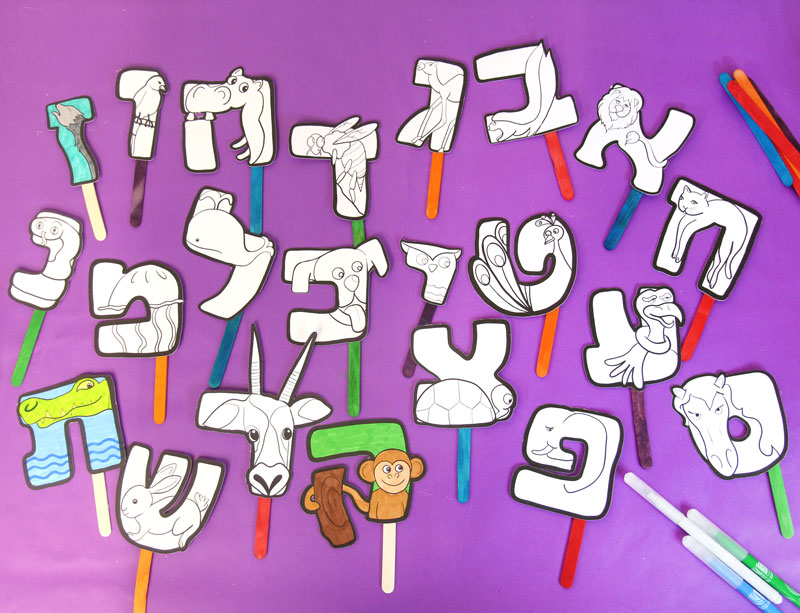 How to make Aleph Bet animal puppets with this printable
What you need to Assemble these
If using a Cricut to Print then Cut:
How to make the puppets – hand cut
1. Cut out your puppets.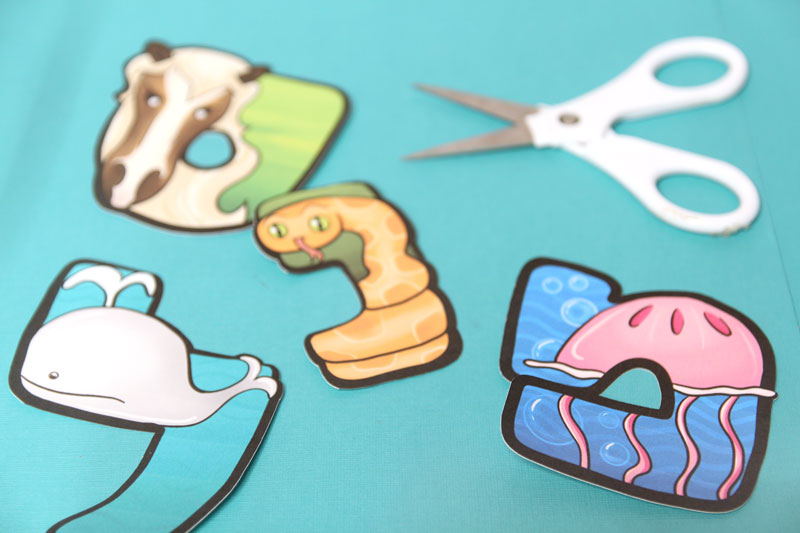 2. If assembling the color-in version, color them.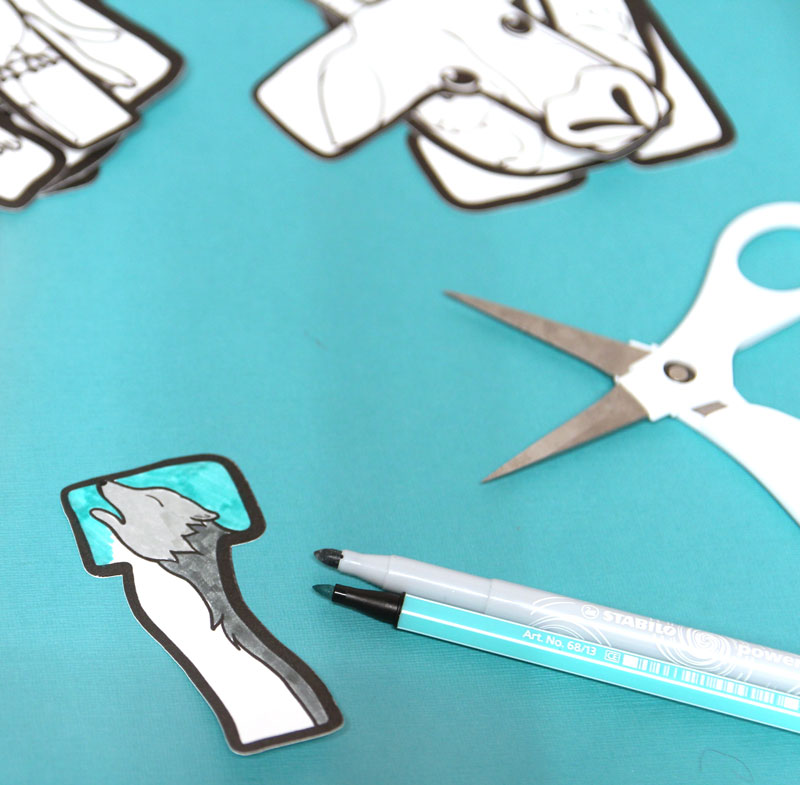 3. Glue a craft stick to the back.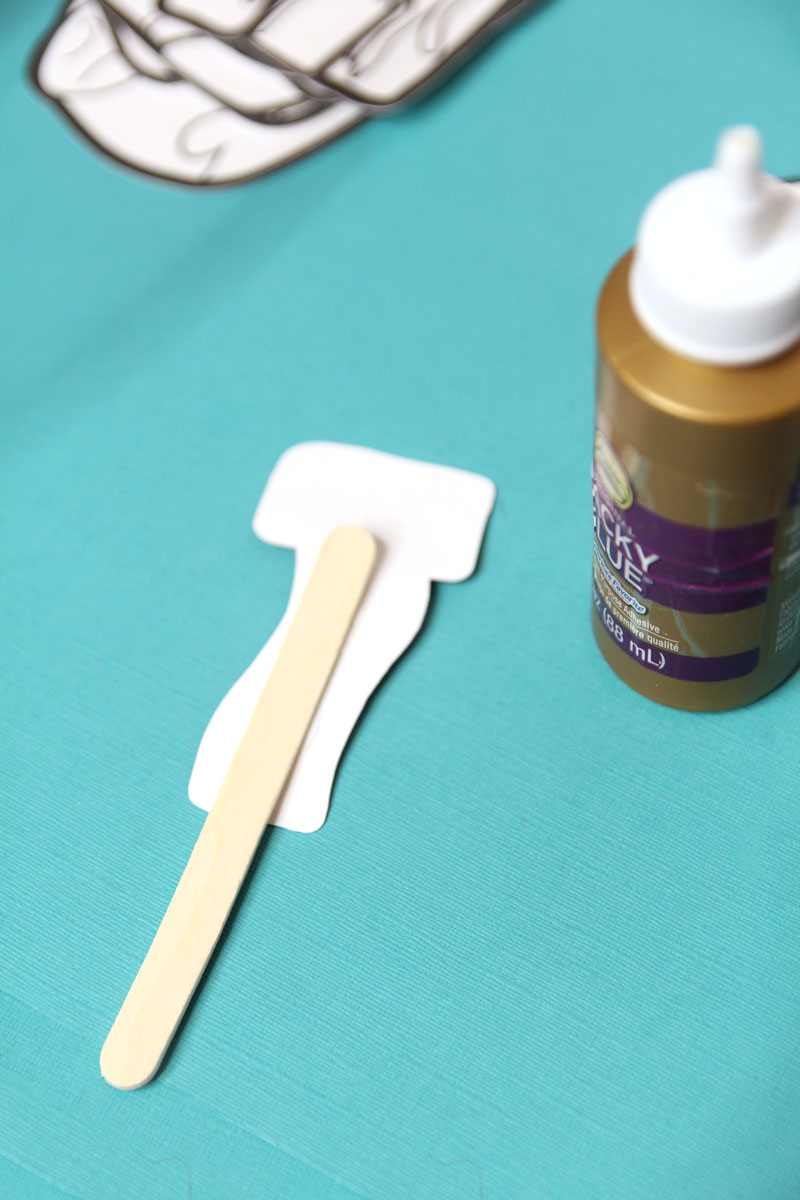 4. When it's dry, you're ready to play and learn!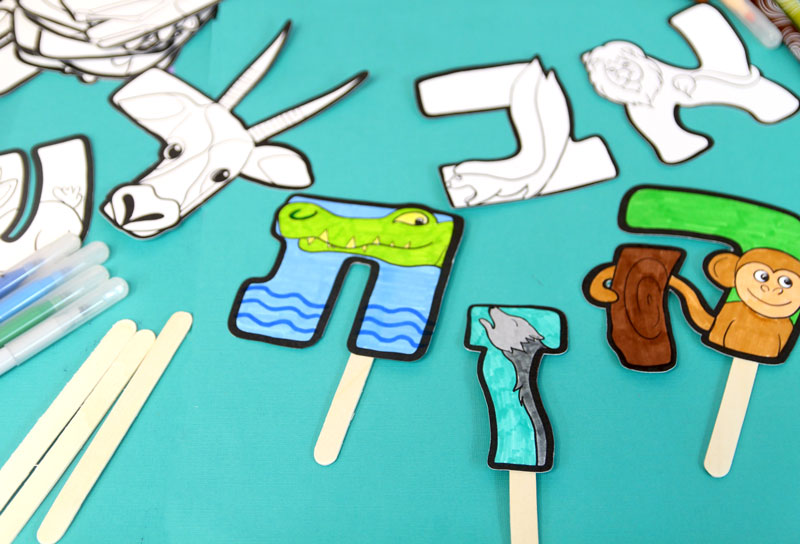 How to print then cut them with your Cricut
1. Upload the pre-formatted PNG images to Design Space. Resize proportionately to be no larger than 6.75 wide and 9.25 tall. When you're ready, hit "Make it" and you'll be prompted to send it to your printer. I recommend having "add bleed" ON. It'll add a rectangle around your print – that's the registration mark that the Cricut will scan to know where to cut.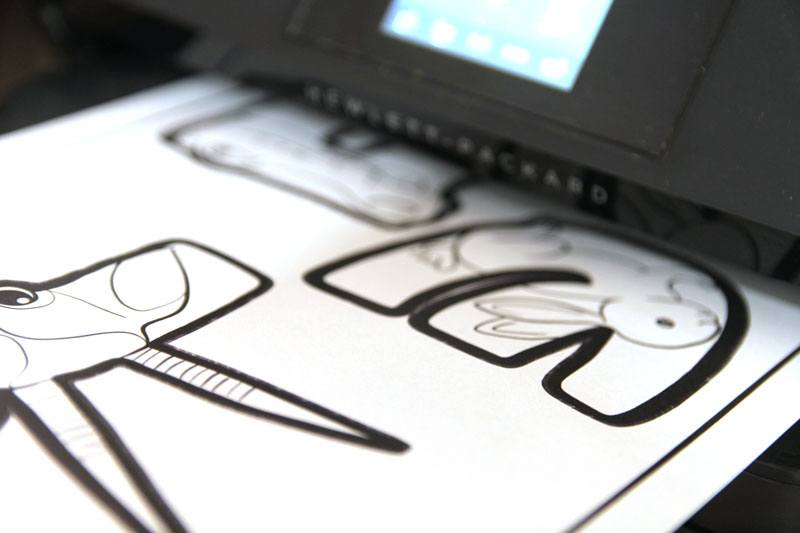 2. Place your sheet on the blue mat in the top left corner, right side up. Use a brayer to adhere well.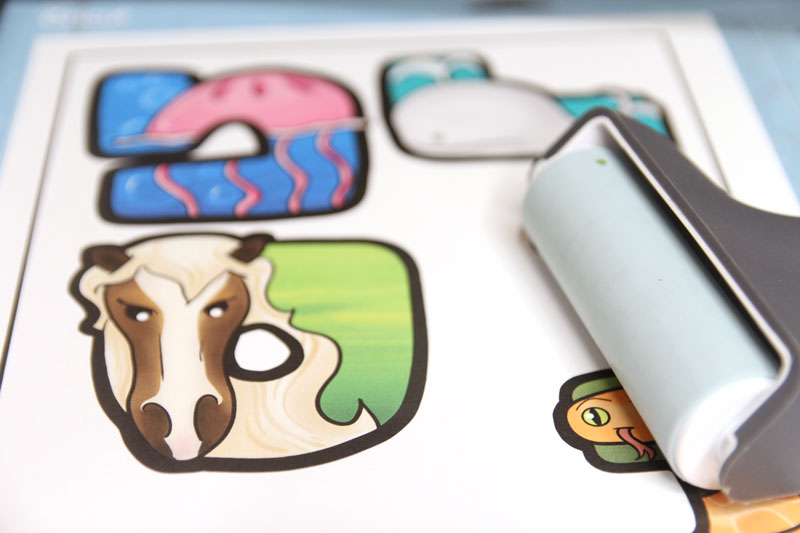 3. Load the mat and watch it cut!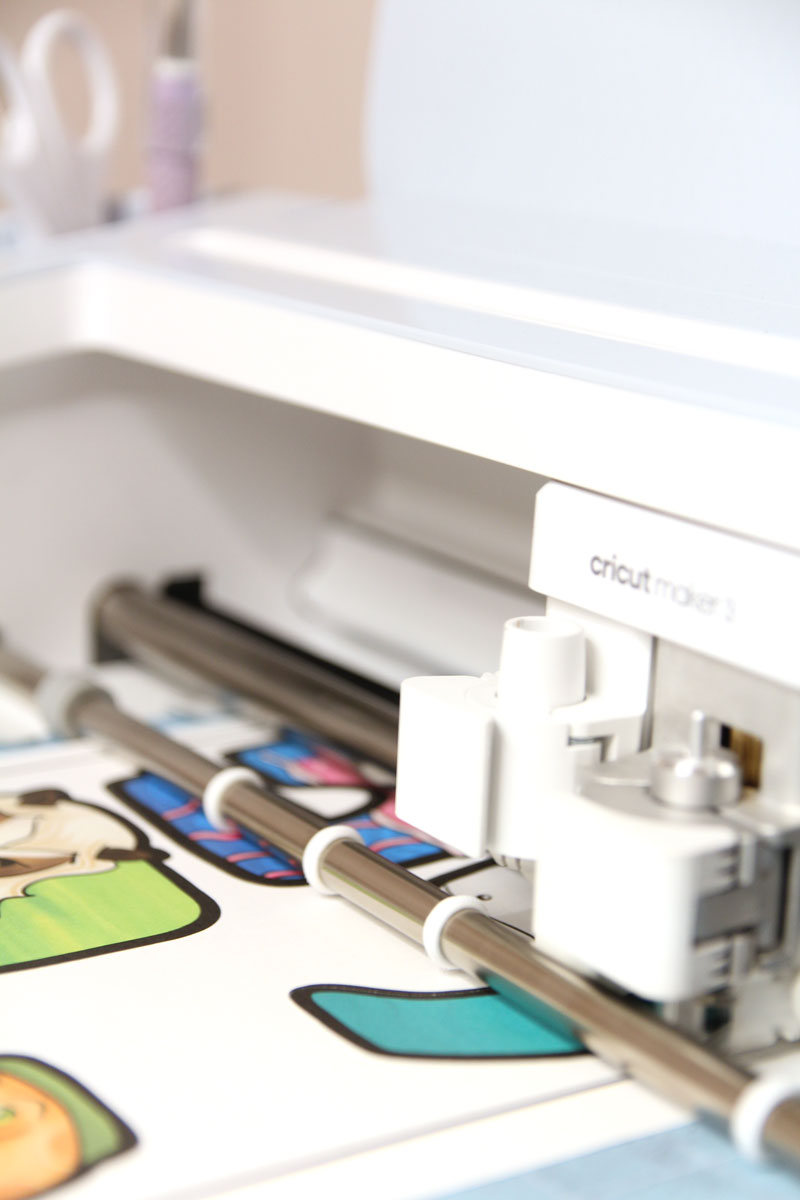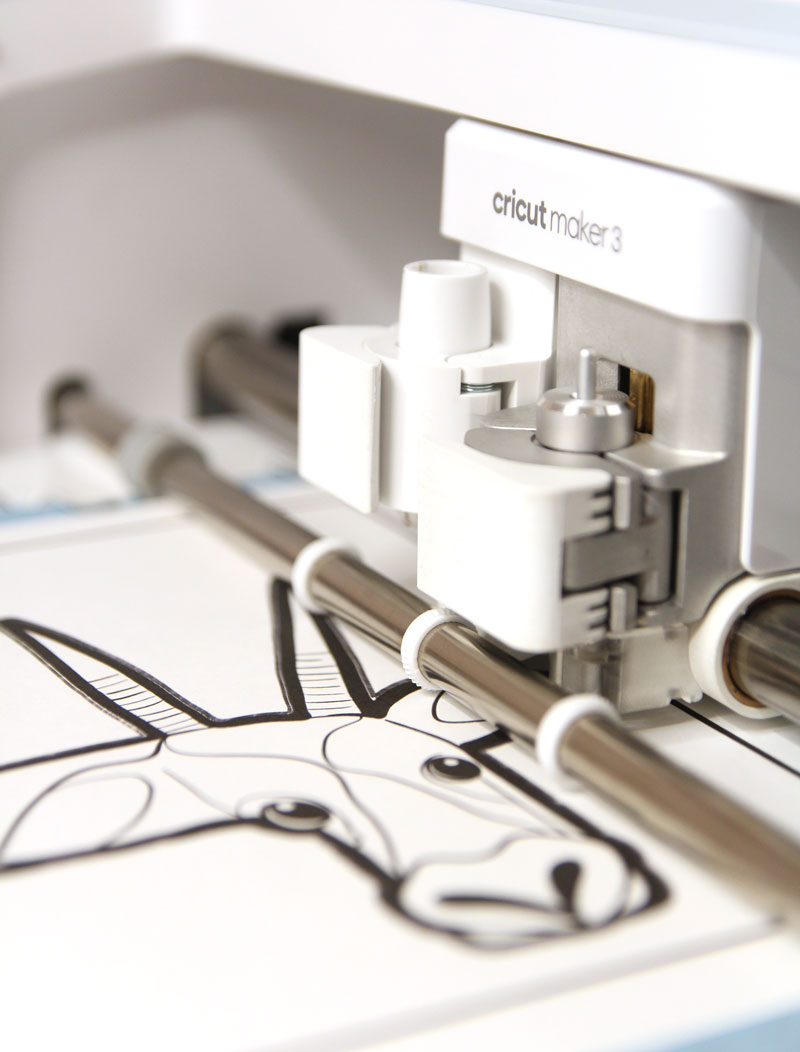 When you're done, remove carefully from the mat using a spatula tool to assist you and proceed to craft as above.
More images of these Aleph Bet Animal Printables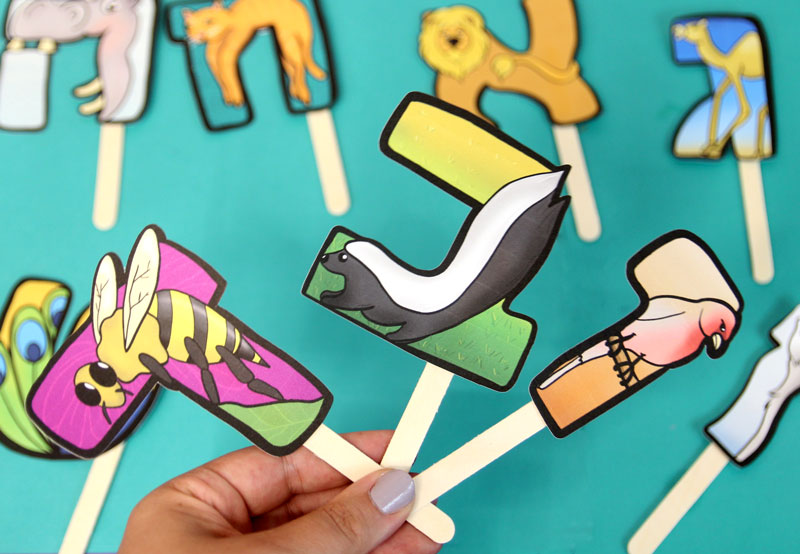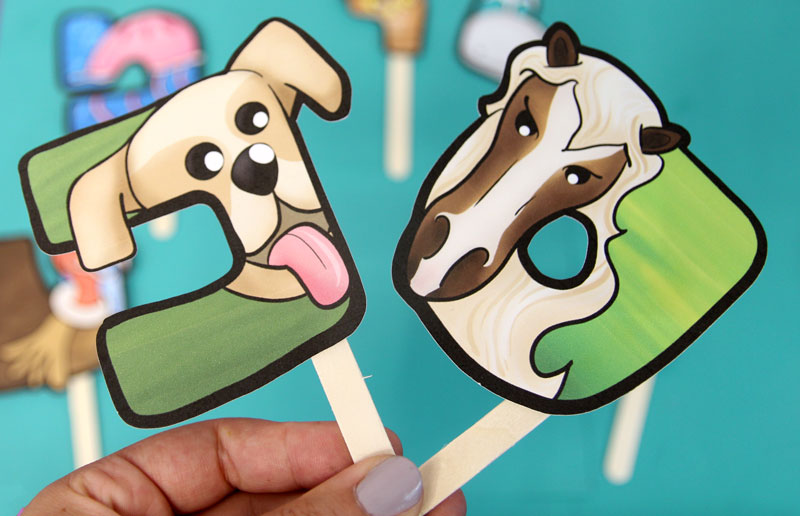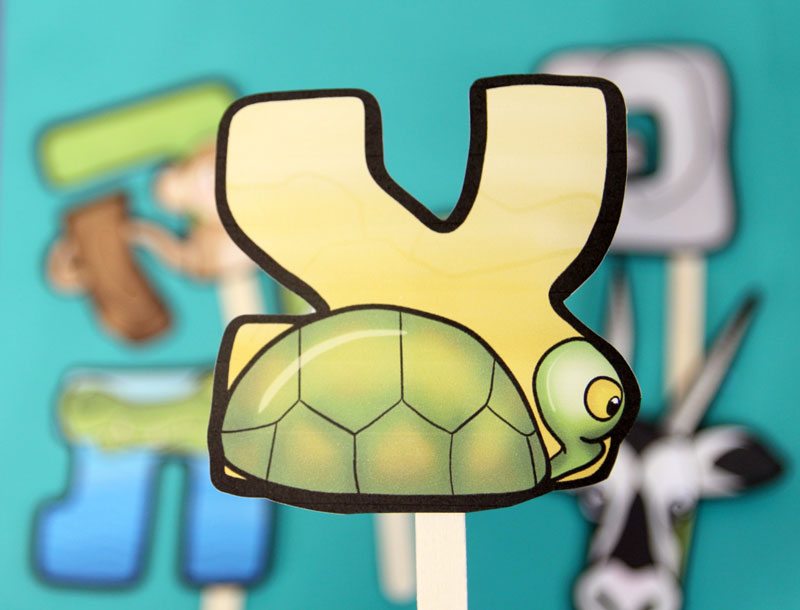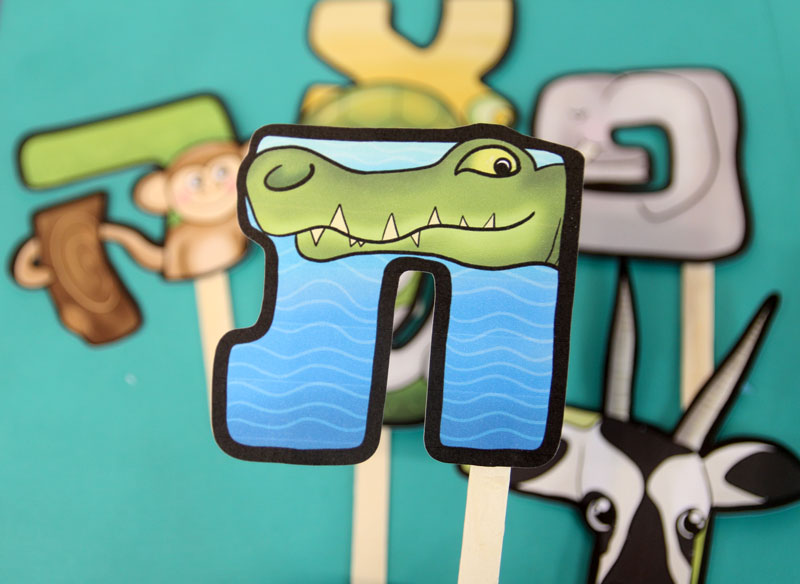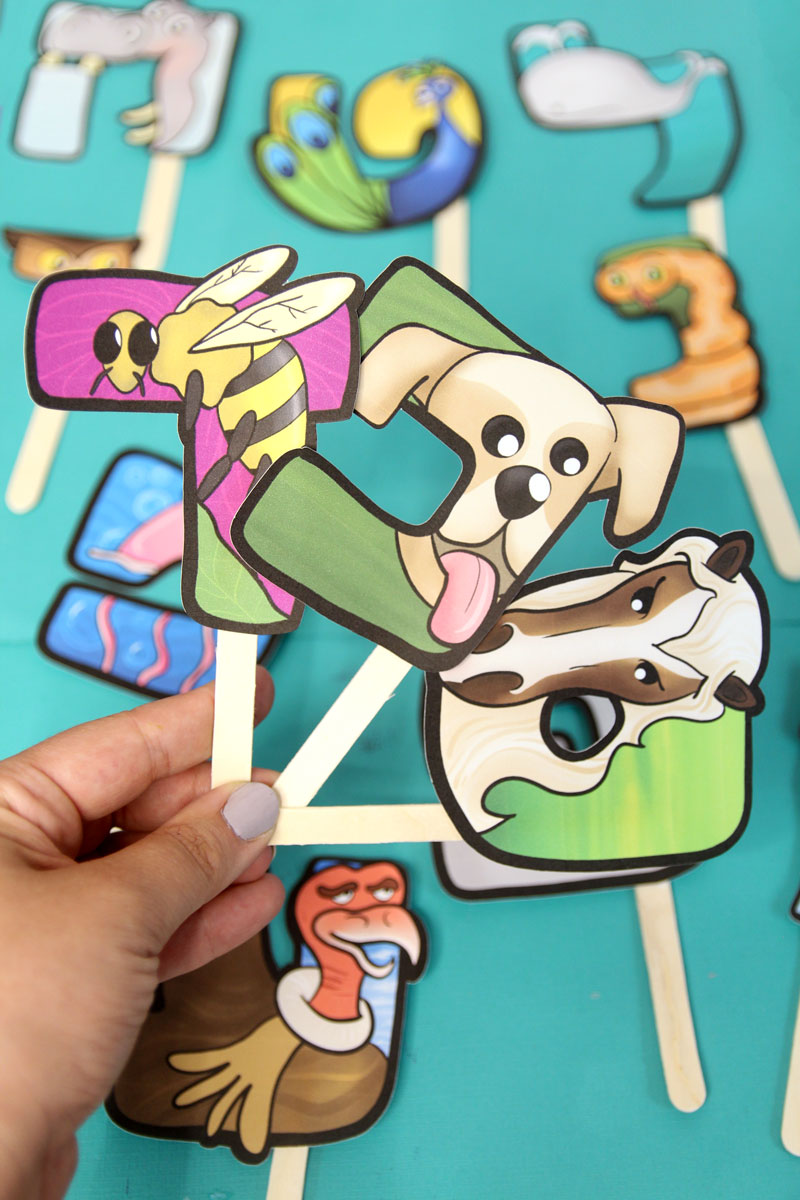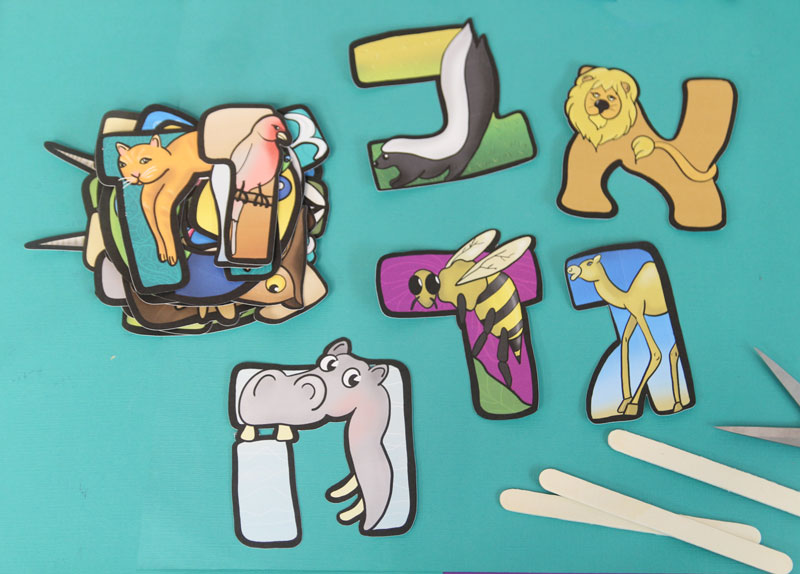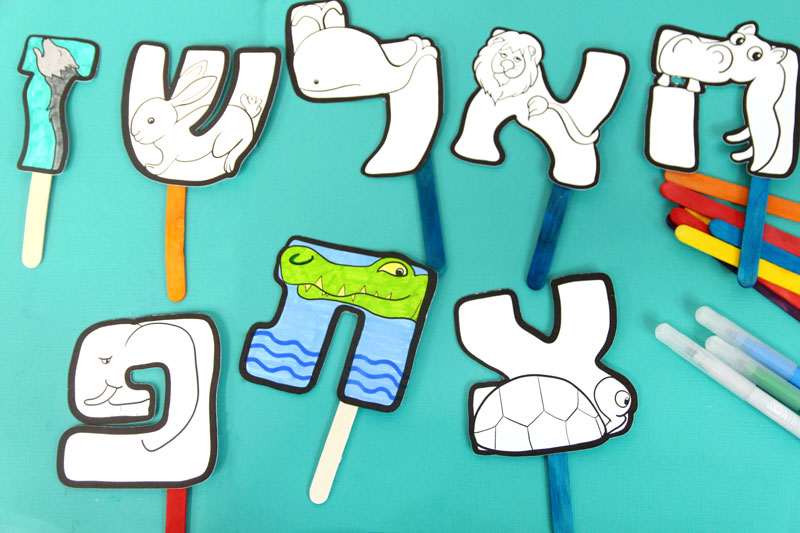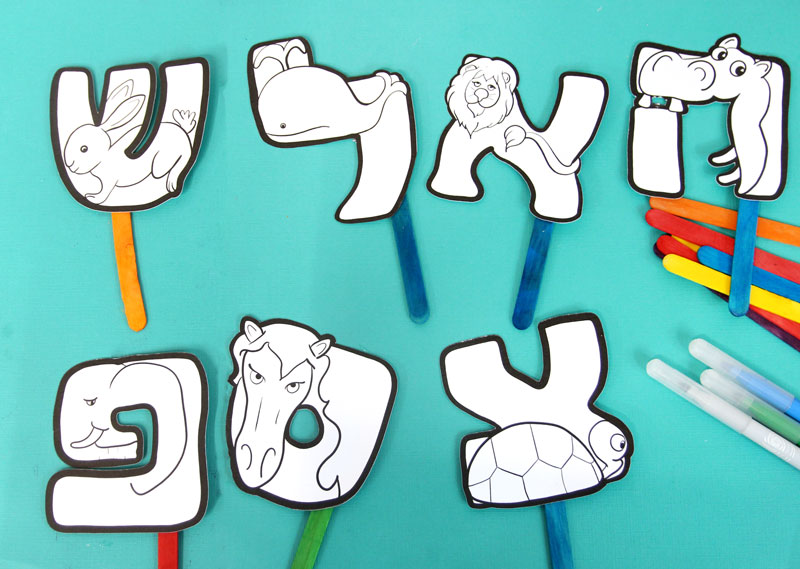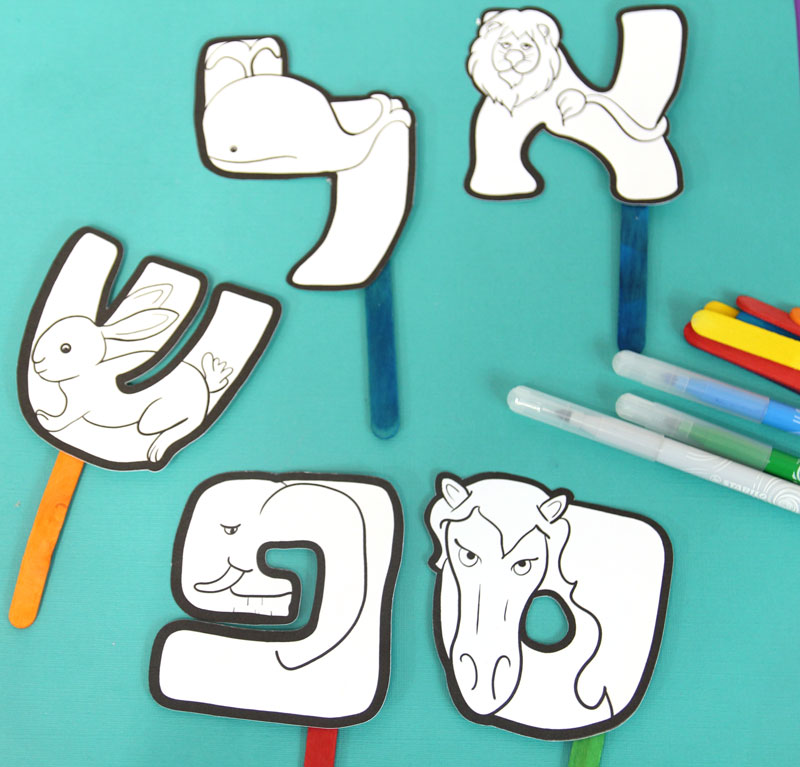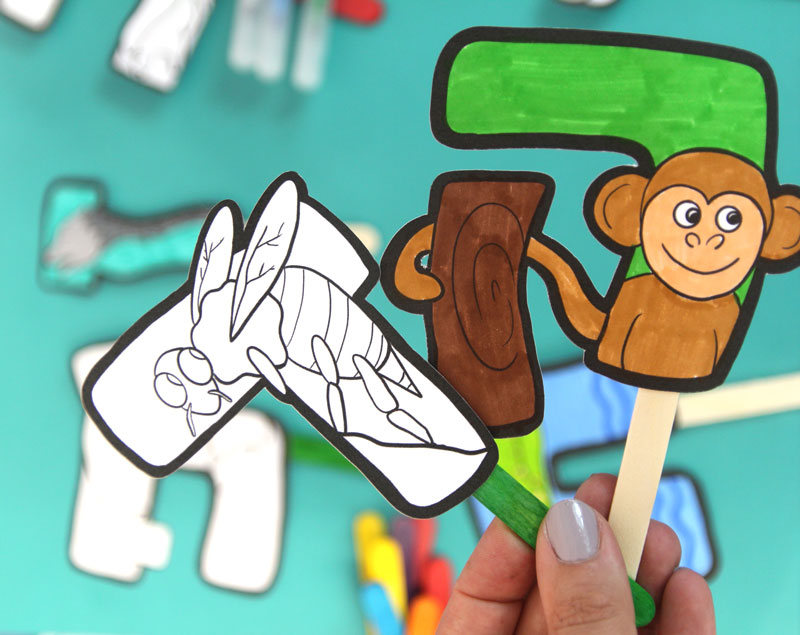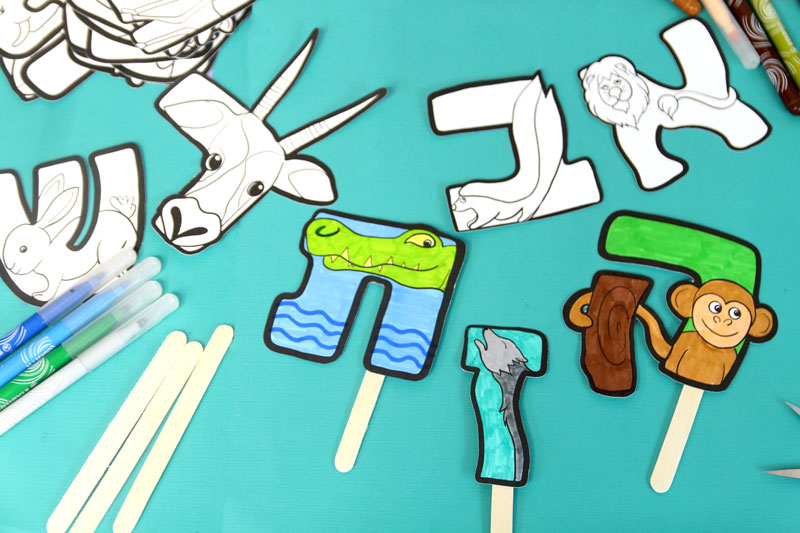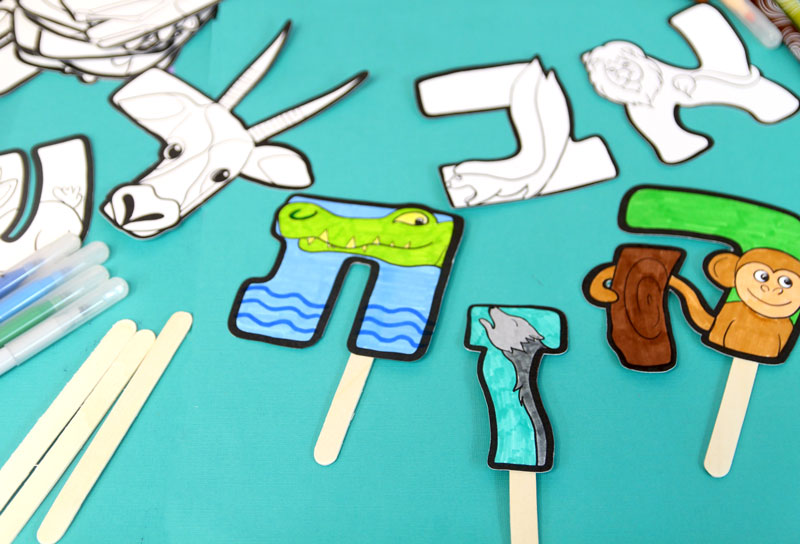 Find them here!