Last year, I made M this Chanukah lunch on one of the days of Chanukah when he had school. It made him so happy, so I decided to share it with you this year (even though I really just snapped some quickies and not the whole process…) Disclosure: this post contains commissioned links.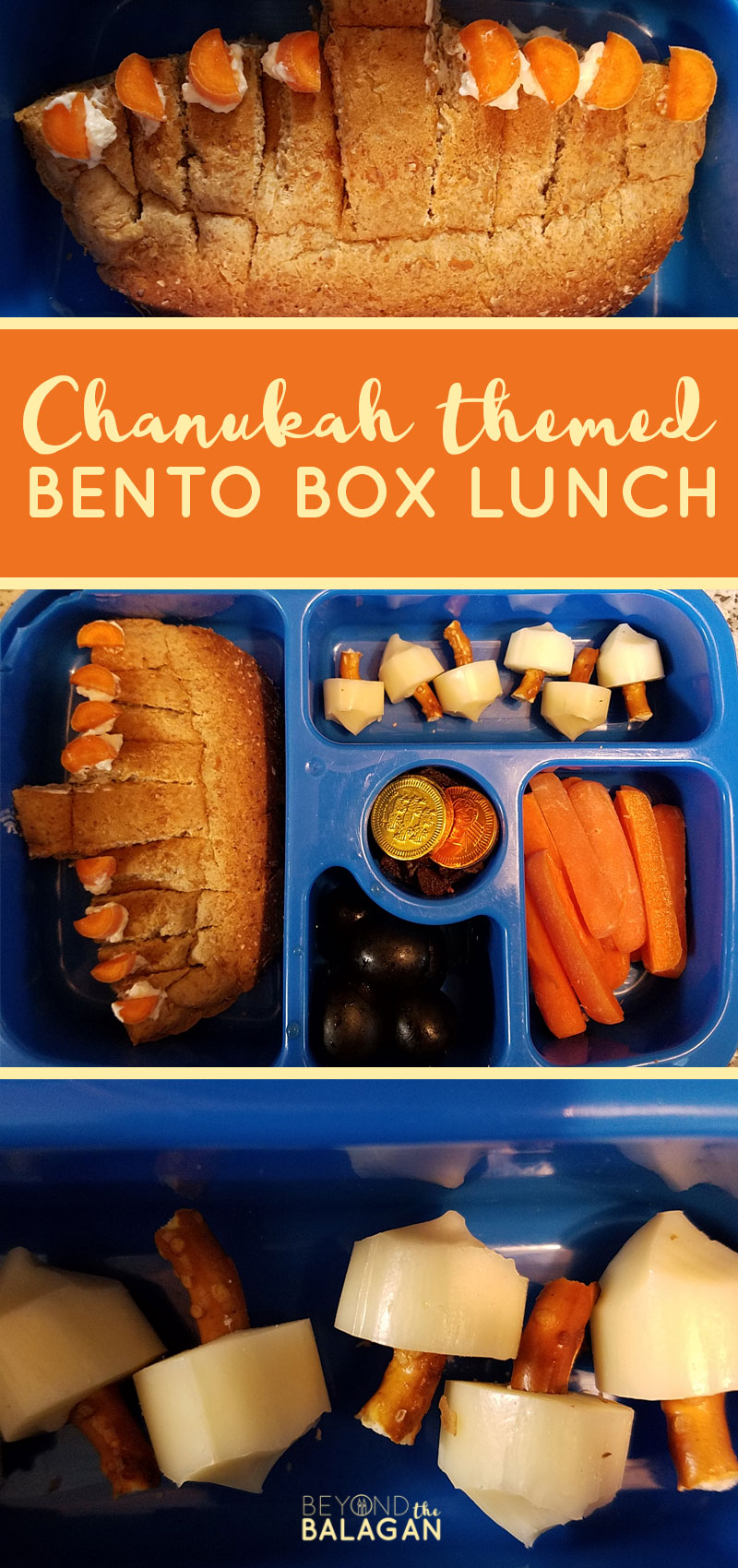 Last year, on a whim, I prepared this fun Chanukah lunch. I usually pack my kids' lunches in this Bento box, but I don't usually do cute things – just a simple balanced meal. I actually incorporated things that I usually send – a cream cheese sandwich, baby carrots, string cheese, and occasionally olives…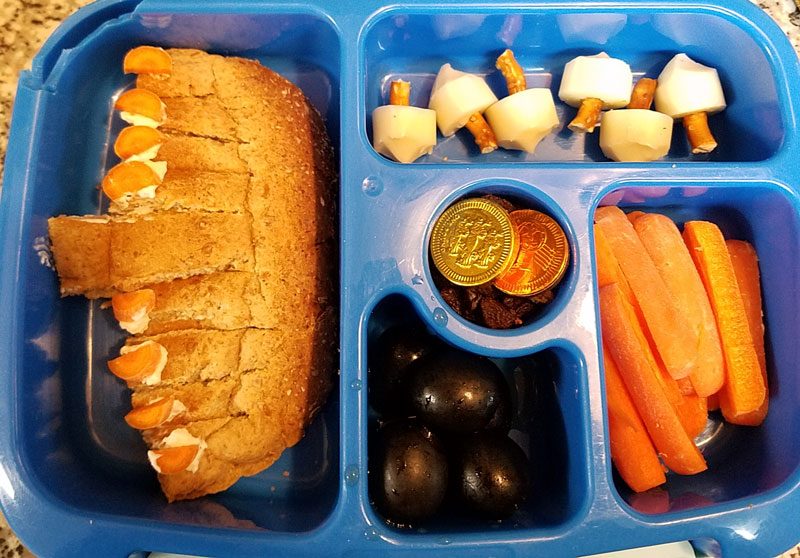 To make dreidels for M's Chanukah lunch, I cut the cheese sticks into chunks. I used a knife to shave off the bottom into a peak (and nibbled on those scraps…)
I shoved a piece of pretzel into the top. It'll work best with pretzel sticks, but as I mentioned, I did this on a whim. So I just used twisted pretzels and broke off small enough bits that it didn't matter.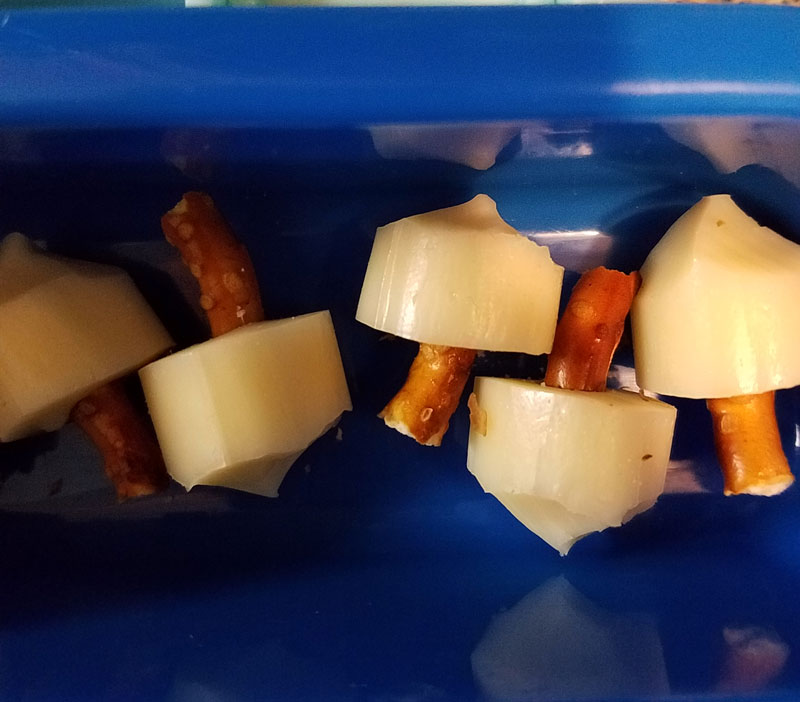 I added in olives – M loves black olives. If your kid doesn't go for that, you can skip this part, but it's an easy Chanukah themed food to just toss in. (Slice them the long way for toddlers).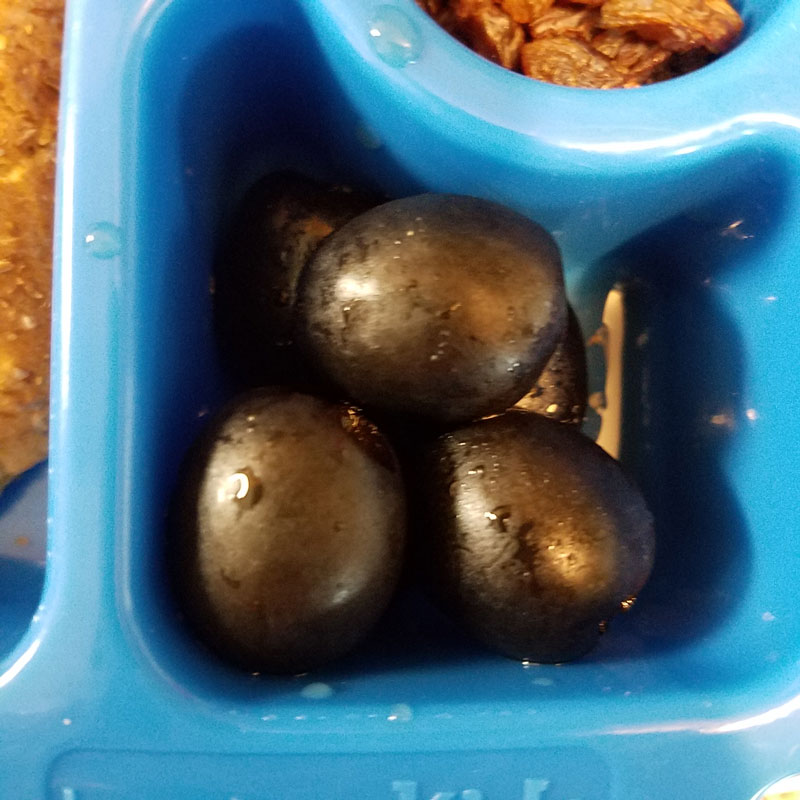 I cut the baby carrots he usually brings into "candles".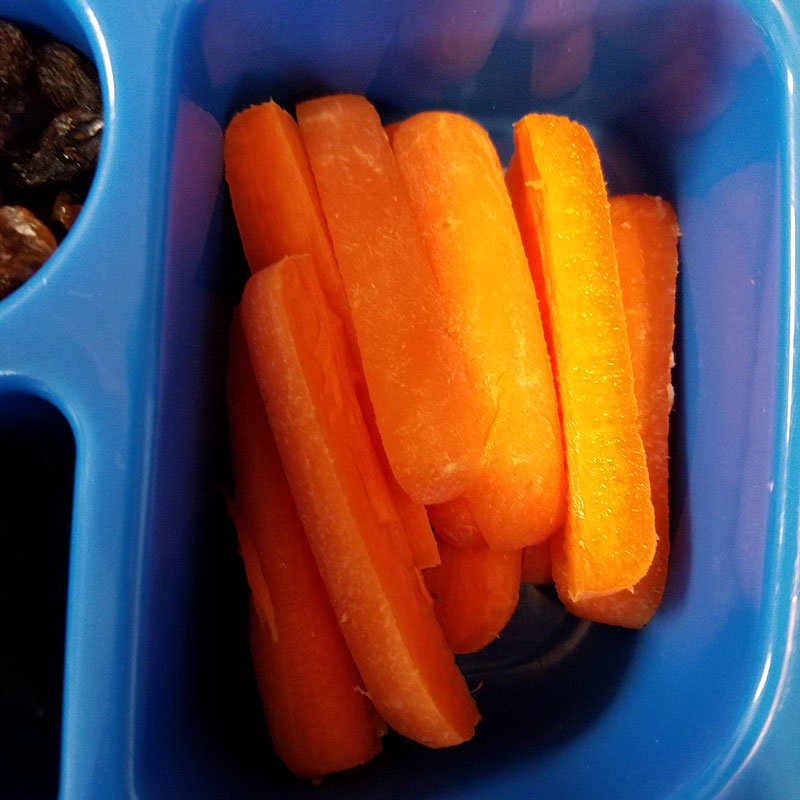 The crowning glory was the menorah cream cheese sandwich. I simply cut strips into a half sandwich, added that extra square for the Shamash, and added half baby carrots (stuck on with cream cheese) for fire.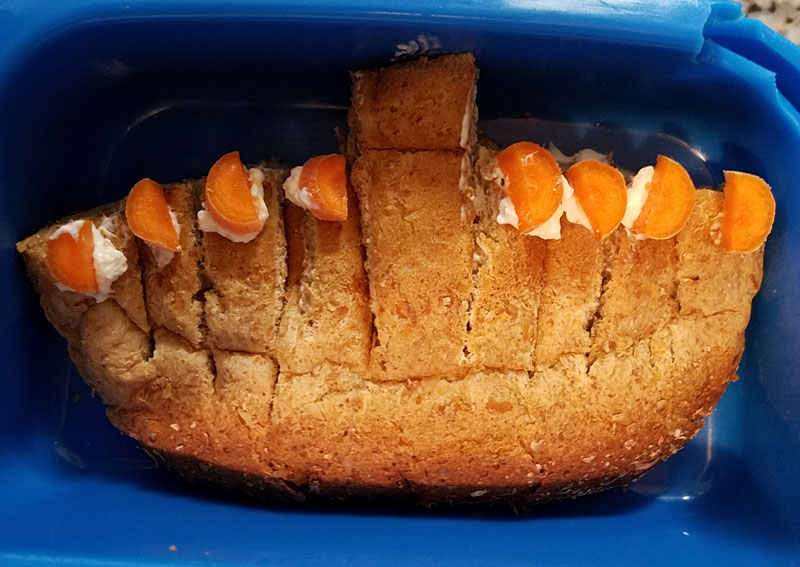 And finally, for dessert, I stuck on a Chanukah treat – chocolate coins! I usually put raisins in the center of the bento box, but for the Chanukah lunch, I put fewer and stuck two chocolate coins on top. Tip: Paskesz chocolate coins are nut free!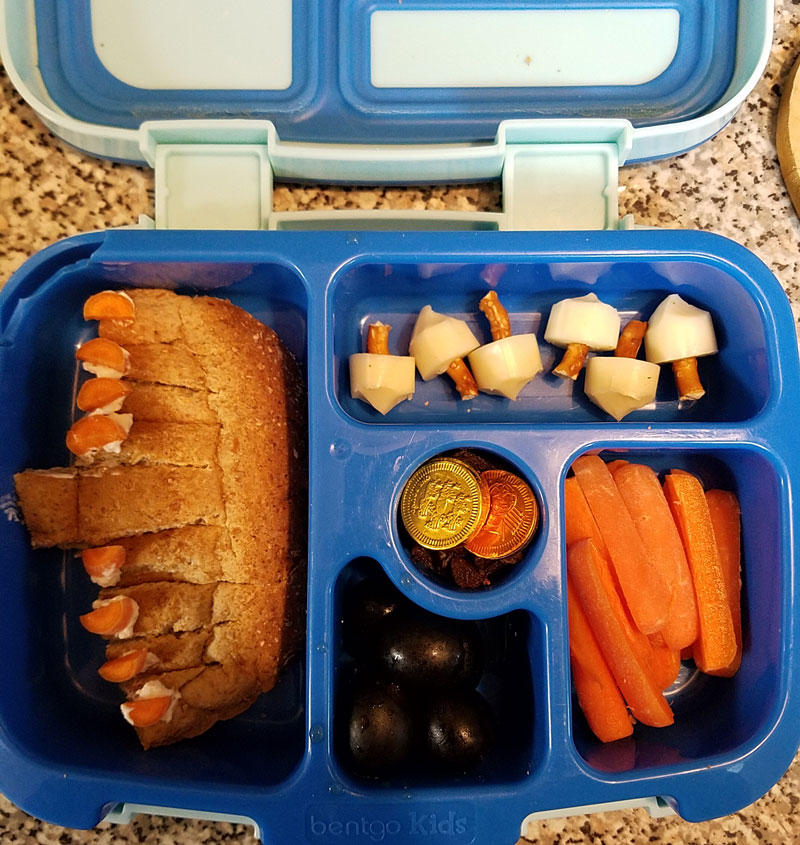 M was pleasantly surprised when he saw it!
And I am sure I'll be repeating it again this year – it's healthy, fun, and makes Chanukah school days just a bit more exciting for my little guy!
Happy Chanukah!
Do you do anything special for Chanukah lunch on school days? Share in the comments below!