Mitzvah notes – they are the nightmare of a harried mama's morning. You wrack your brain, trying to figure out if not killing his baby brother counts as a mitzvah, while you scramble to fill those lunchboxes with something your preschooler MIGHT eat. These printable mitzvah notes will take one thing off your brain – where to jot down that pretend mitzvah your contrary child did the other day… Disclosure: this post contains affiliate links.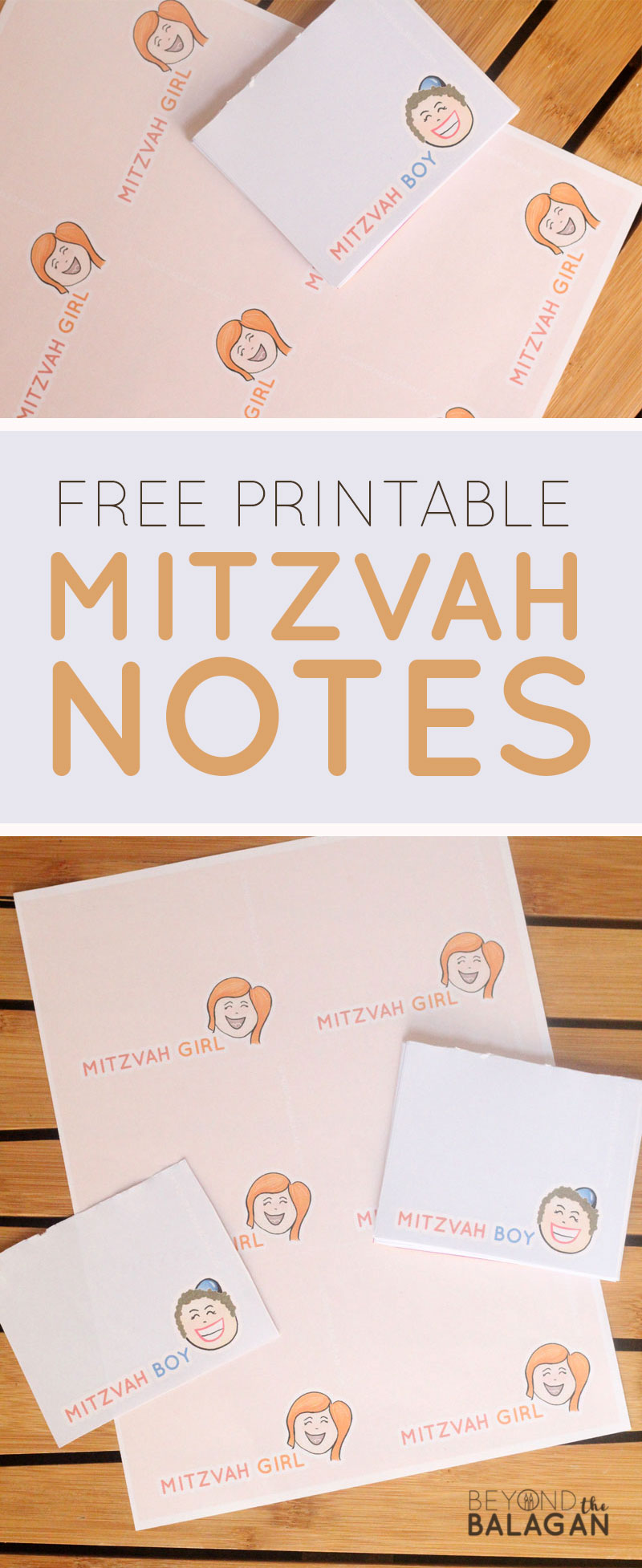 I honestly think that mitzvah notes are a great incentive.
They build positive reinforcement into the routine, and yes, my 3 year old will really do something so that it lands on the mitzvah notes.
The only problem is, that there are some days when all you want to write on that note is "Dear Morah, my mommy survived, does she really have to also pretend I did mitzvahs now?"
But it turns into an exercise in looking for the good in your kids' actions too.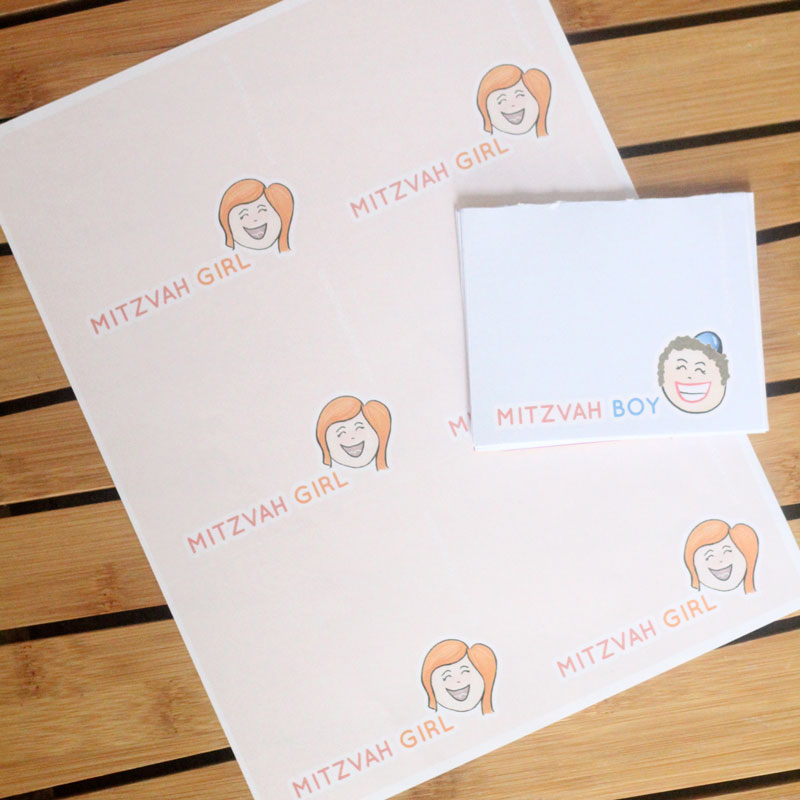 Here are some quick mitzvah note ideas that you can use on these printables:
Cleaning up toys (doesn't have to be the whole room)
Have your child make a brachah on breakfast (quick, we need a mitzvah to put on the note!)
M tends to play nicely with Baby Y, razzing at him and teaching him how to fake-fart while they wait for us to get up. So I'll do the "played nicely with his baby brother" gig a lot…
Think of how nicely they behave for everyone else… Maybe they behaved during carpool? That counts too!
Did they say shema at night? Did they finish dinner? Did they put the bowl in the sink? Think of SOMETHING! In the worst case, hand them a coin to toss into the tzedakah box – every kid loves doing that, and there you have it, tzedakah is a big big mitzvah.
As you can see, I turned this into a fun mitzvah note pad – which is purely optional. If you're more the "wing it" type of mom, you can just snip these off the paper as you need them…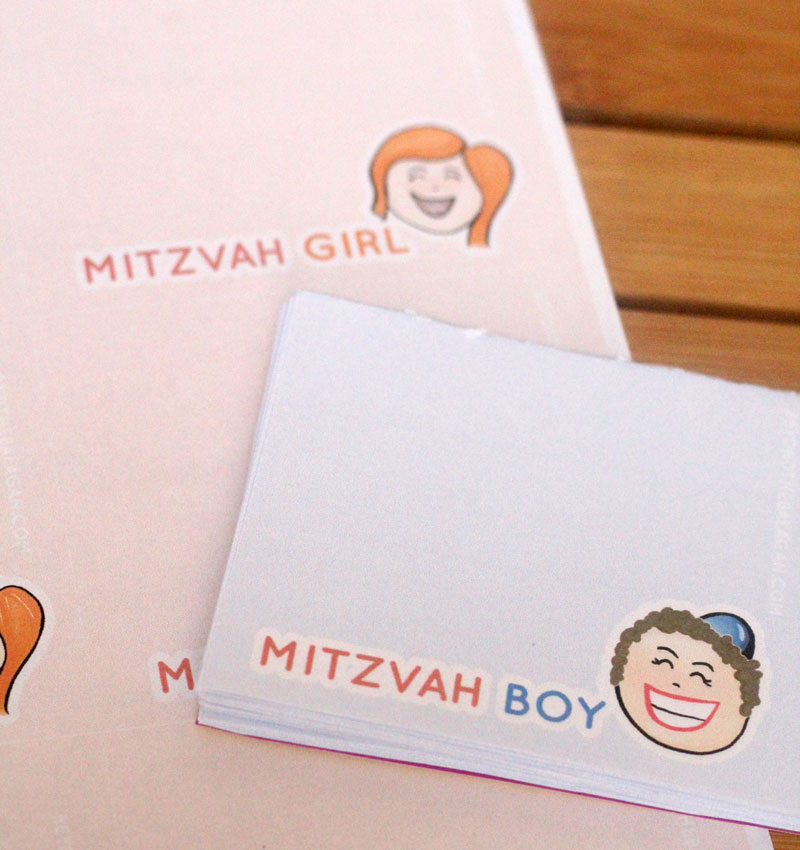 Download your free printable Mitzvah notes below!
You'll get:
Mitzvah Boy and Mitzvah Girl versions
A 2 page PDF 8.5×11 inches – with six mitzvah notes to a page.
Just print them out, cut them apart, and use them as needed!
Want to assemble a DIY Mitzvah Note Pad? You can do it!
You'll need:
A paint brush or your finger
Printed mitzvah notes
I'd definitely recommend having a paper cutter so that you can cut more efficiently. After making this without, I ordered this one. I've used it for another notepad since and love it!
A piece of card stock or stiff paper
Clips – I used clothespins
Putting it together:
Cut your mitzvah notes out evenly. Stack them into a neat pile. You may need to trim the bottom row to size.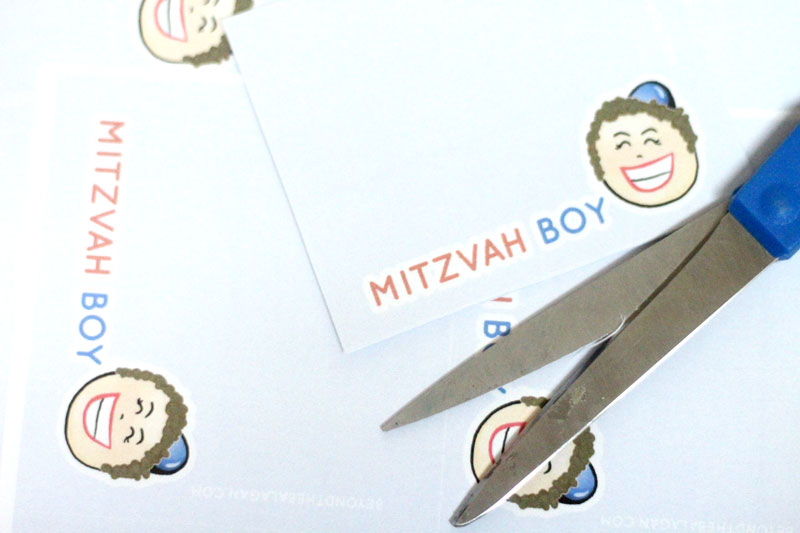 Cut out a piece of card stock the size of your notes.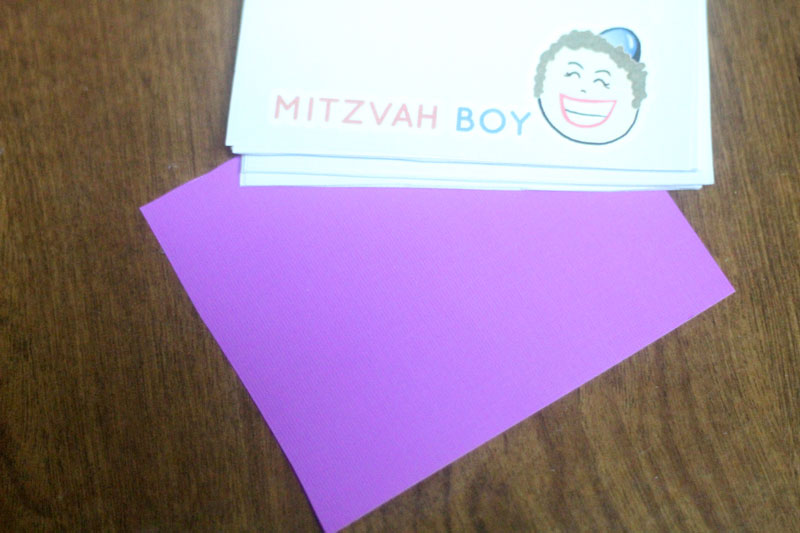 Stack everything together, straighten edge. Hold in place with clips.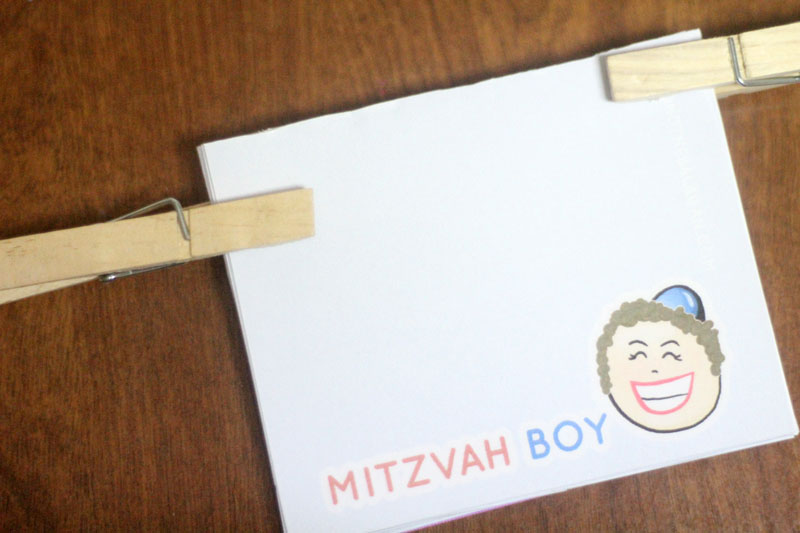 Spread an even layer of glue at the top. Let it dry completely. You may need to do a few rounds of glue.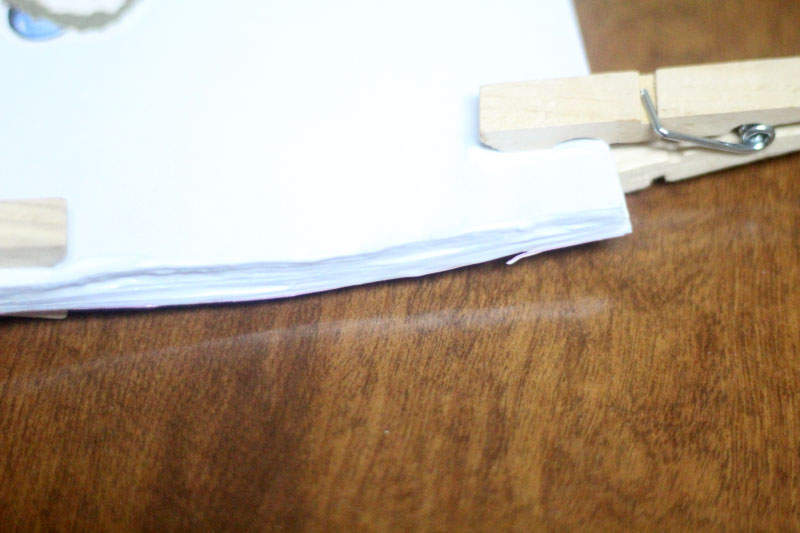 Your DIY Mitzvah pad note is ready to use. Now please share in the comments below: what is your "go-to mitzvah" that you write when you can't think of anything else?