Getting ready for Purim? These cool Purim crafts are super fun and include ideas for every age range! Find more Purim ideas here. This post contains affiliate links.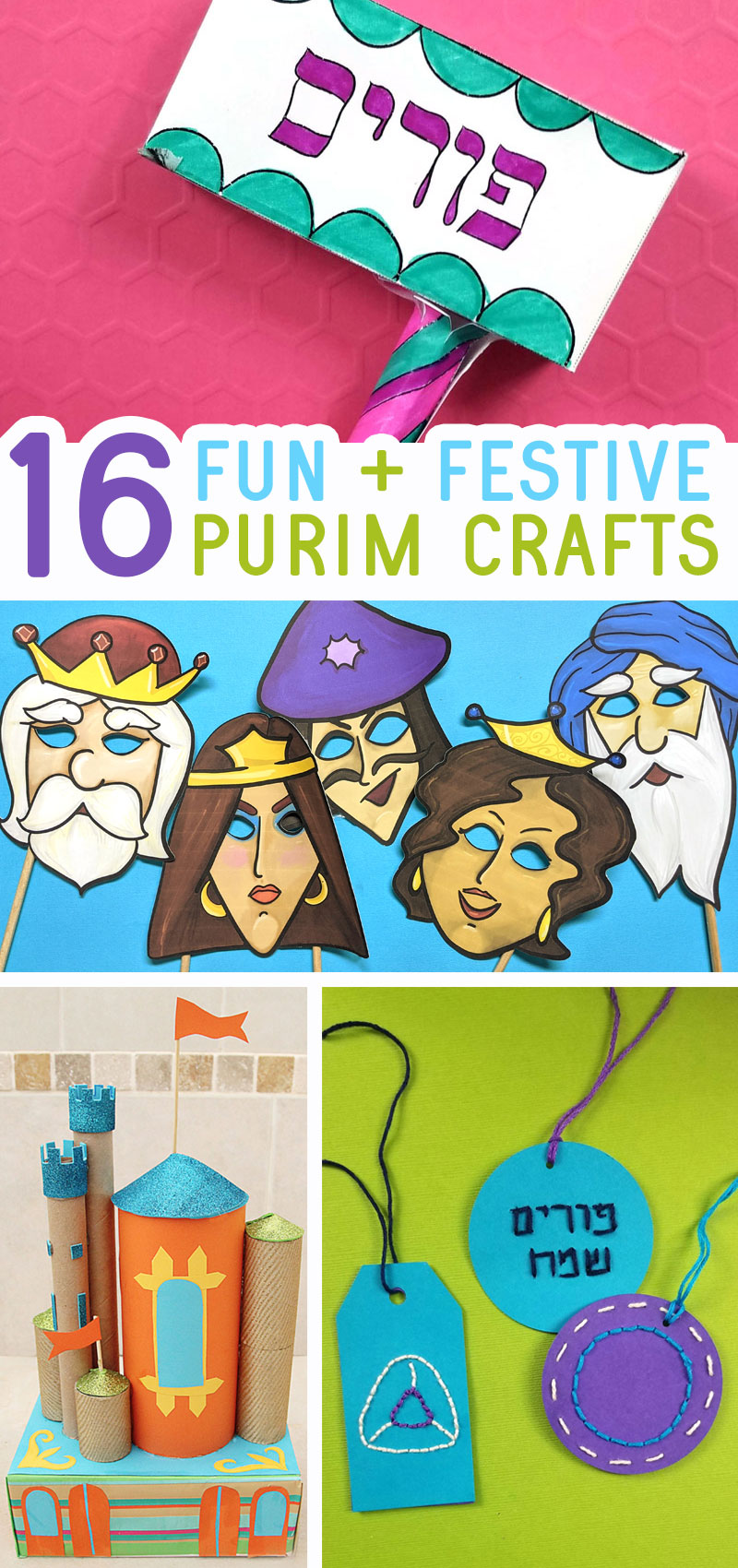 Purim is a time of year when families all over get super creative. From fun Purim costume ideas to cool themed Mishloach Manot, there's no end to the creativity!
However, if you're looking to go beyond that with your creativity, you're in the right place! I've gathered together some Purim crafts for every age group from my blog as well as a few others. You'll find things for everyone: the toddlers that need entertaining, the students that need something cheap but exciting, the decorators and the upcyclers – you've got it all.
So happy Purim and happy crafting!
Purim Decoration Crafts
Whether you're decorating a classroom, your home, or your Purim table, these Purim crafts are for you! Sometimes we're so focused on those food packages, we forget the creative things we can do in advance and save from year to year. For example, the decor. These Purim decorations feature something for everyone: the Cricuters, the paper crafters, the upcyclers, and even the kids.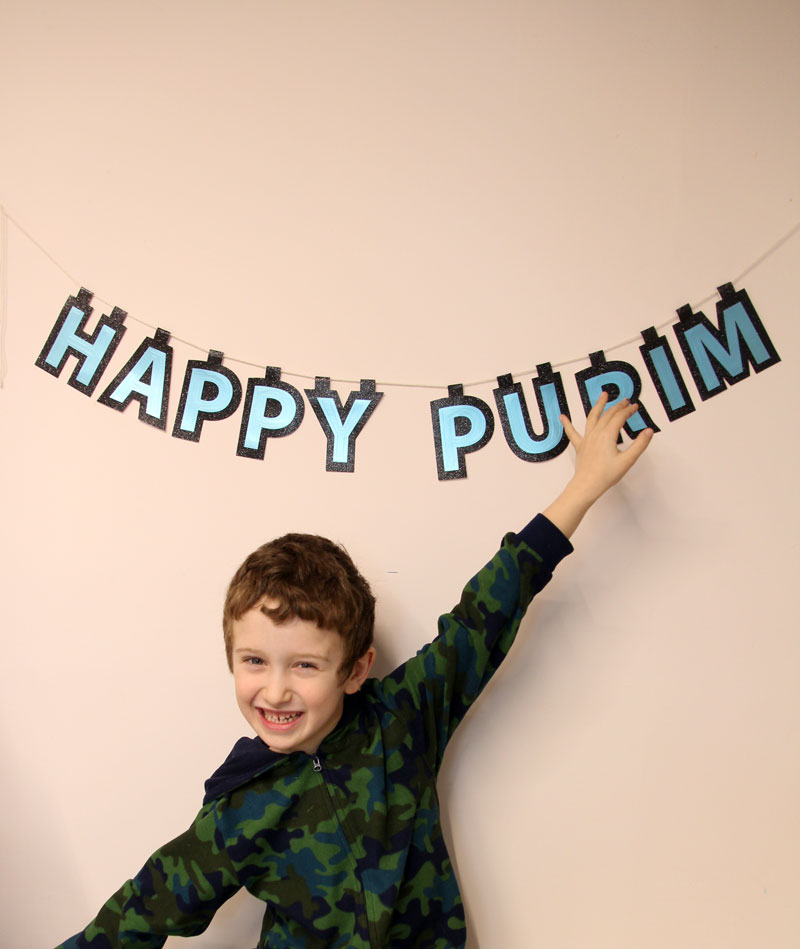 Whether you have a Cricut cutting machine or not, you can make this Purim Banner using the free PDF template and cut file. Make it in any color to fit your home decor or party theme, and use glitter or metallic card stock to add a cool touch. We're going to be using it for the third year in a row this year!
Purim Centerpieces – Himmeli Hamantaschen by Jewish Moms and Crafters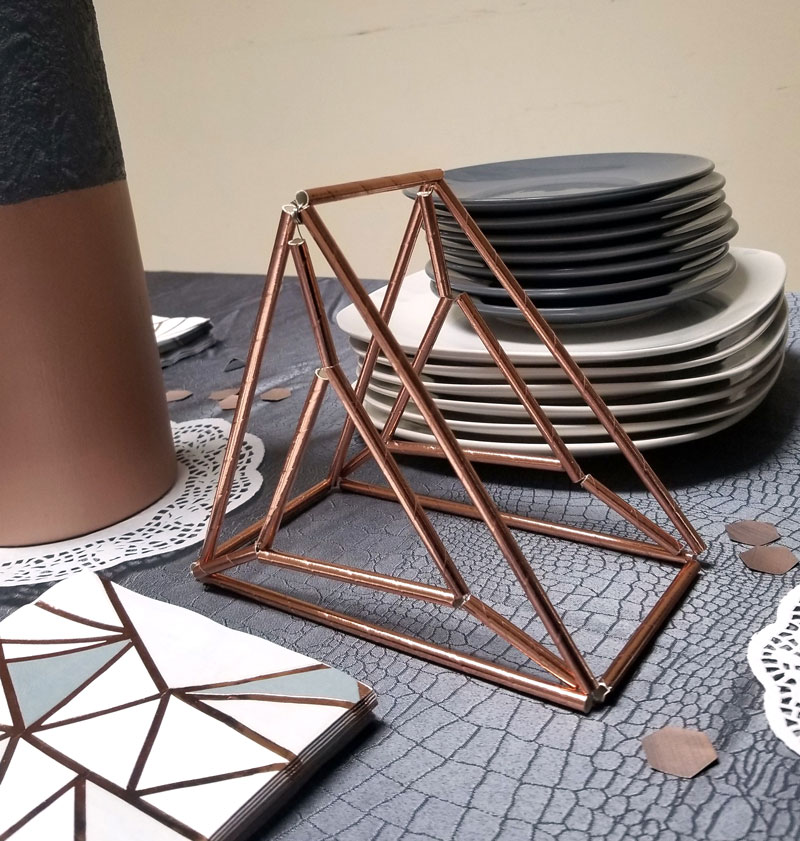 This is a bit of a more advanced craft based on the Finnish art of Himmeli, which uses metal rods to make geometric sculptures. I used paper straws to make this one, making it so much easier.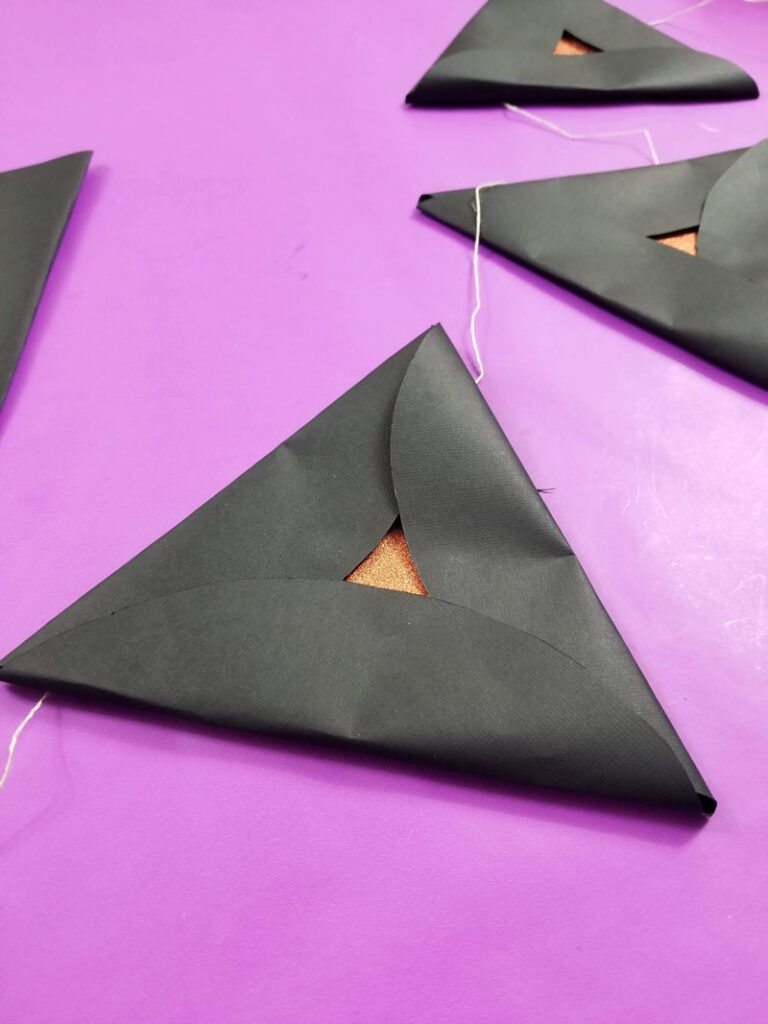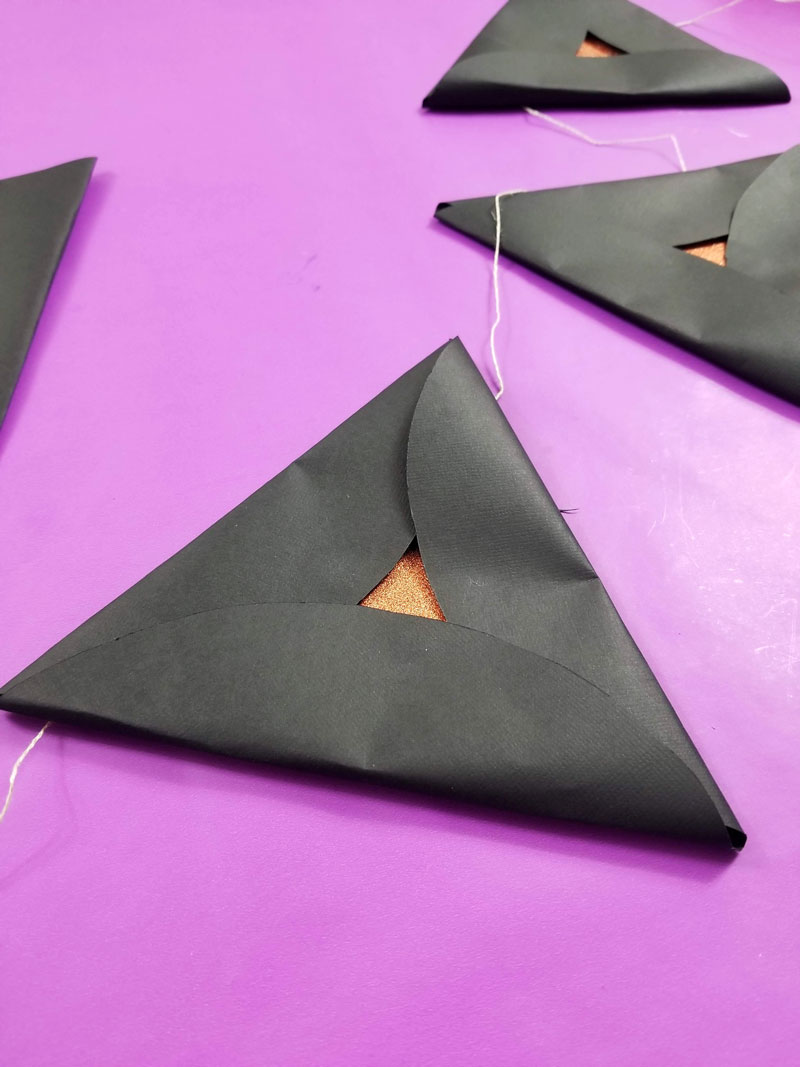 A bit of simple origami in a basic shape makes a gorgeous Hamantaschen banner for Purim. You don't need to use classic Hamantaschen colors; you can simply match this with your party goods if you prefer. Or, go for tan colored card stock with purple, red, and brown "fillings".
DIY Cardboard Castle Centerpiece by Creative Jewish Mom
Dress up your Purim table as Shushan with this adorable upcyled Persian style castle. This is a great family project that everybody can participate in and makes a fantastic, dramatic centerpiece.
Gragger and Noisemaker Crafts for Purim
Make some noise for Purim! These Grogger crafts are simple noisemakers, so that your child can drown out Haman's name in style.
Spin Drum Craft by Jewish Moms and Crafters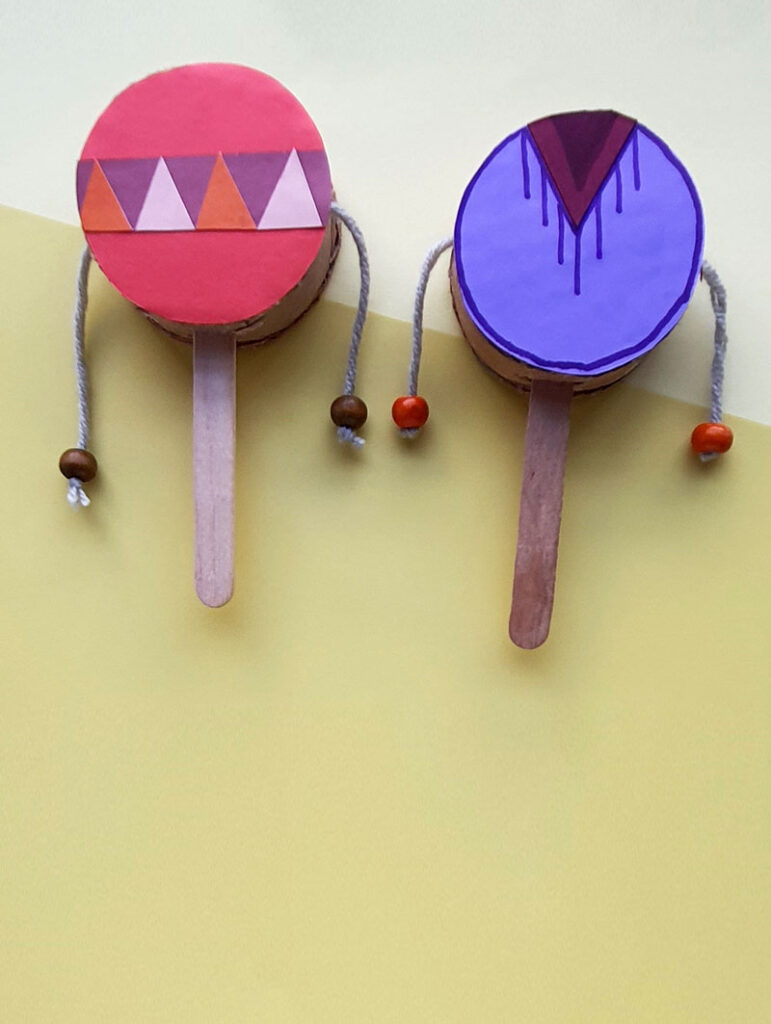 This fun spin drum craft is an easy way to make a gragger. It uses upcycled materials that you probably have at home like colored craft papers and popsicle sticks.
Purim Grogger Craft by Jewish Moms and Crafters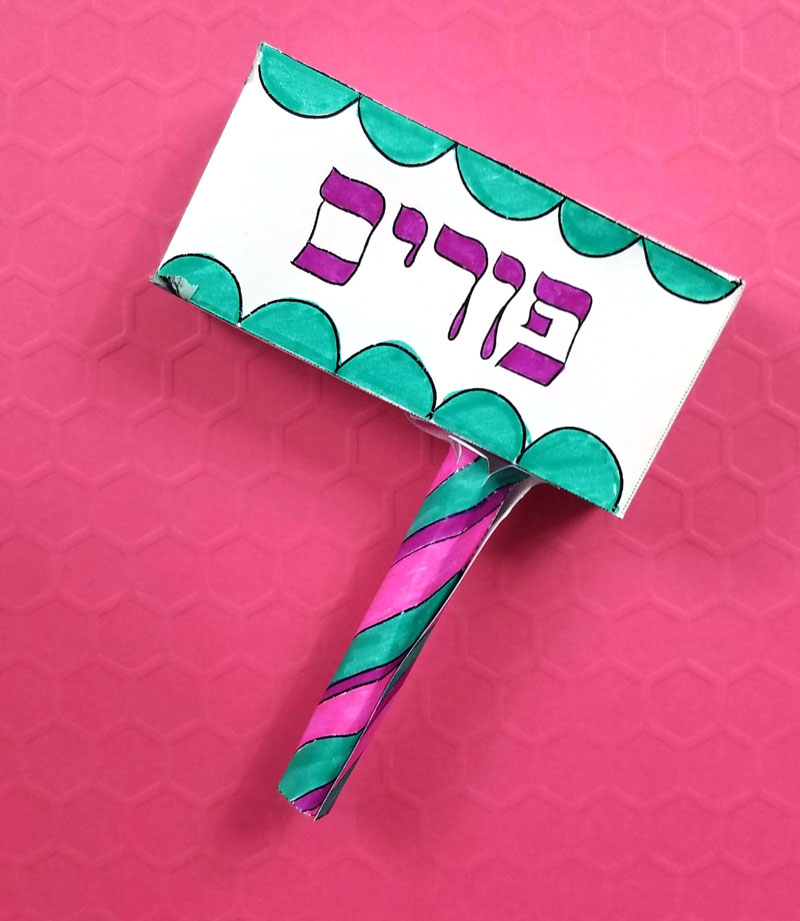 Make your own paper noise maker! There's nothing like a craft that kids can color and then assemble that uses basic supplies like white card stock. I illustrated this free printable to make it a super easy craft for you to pull together even at the last minute – dowel handles optional! I included a free sample template for everybody to enjoy, but you could also get the full bundle.
Purim Noise Maker by Crafts by Amanda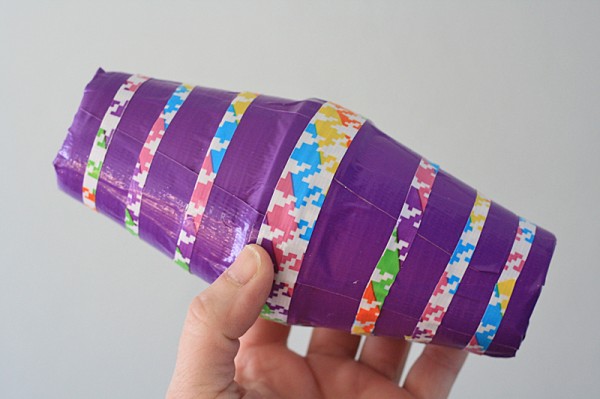 Ready for another fun gragger craft? This one also uses things you likely have handy. Kids can decorate it however they like to express themselves and make it their own.
Mask Crafts
Get those disguises going! There's nothing like a good mask craft to get kids playing, acting, and into the Purim spirit! You'll love these festive ideas!
9 Purim Mask Templates and Coloring Pages by Moms and Crafters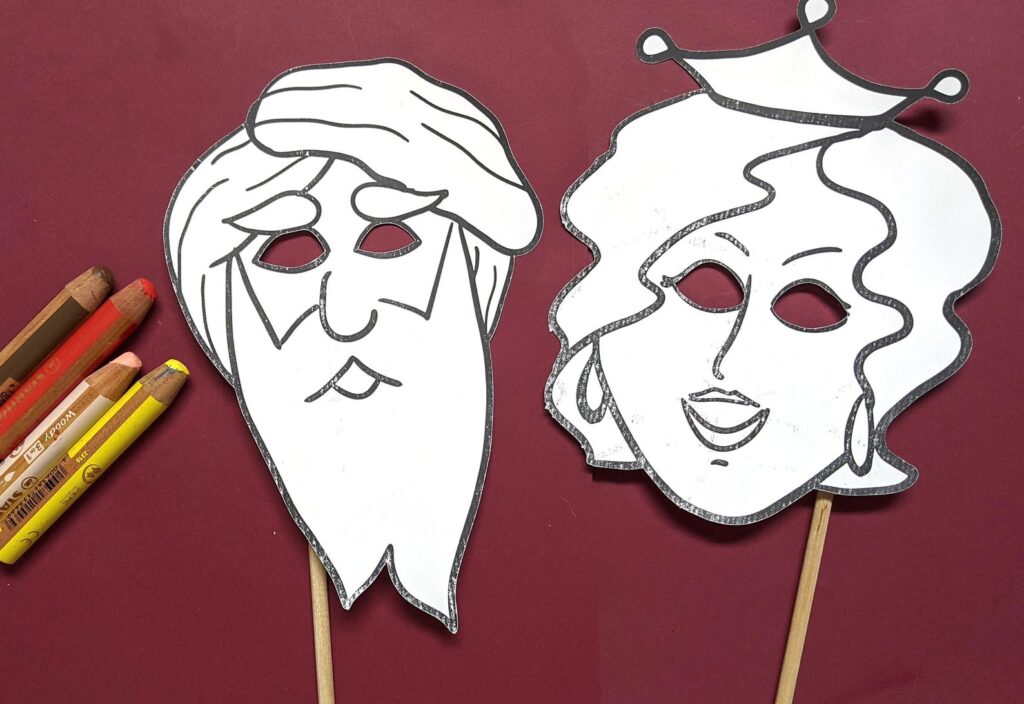 These adorable hand illustrated Purim theme masks are a great way for kids to act out the Purim play. They are so easy to spread out at a group party too. Just throw out some coloring supplies, scissors, gems for the crowns and dowels or elastic for kids to finish off their masks.
Purim Craft – Decorate Fabric Masks by Jewish Moms and Crafters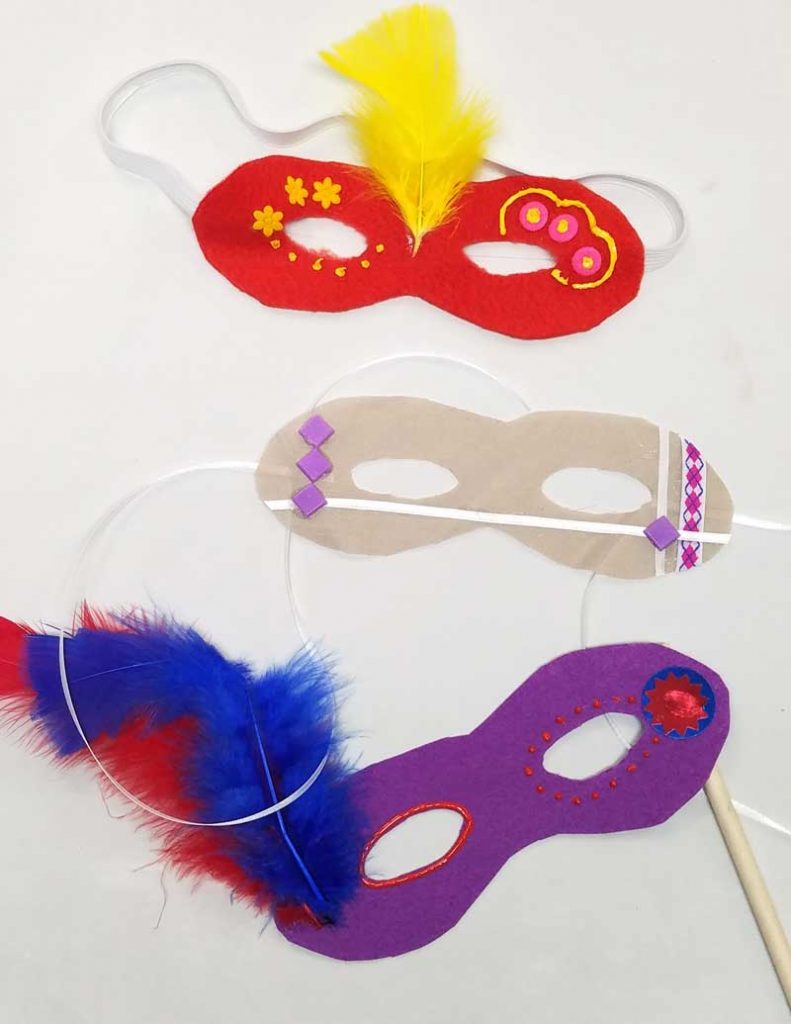 Looking for a fun idea to put out at a Purim party with multiple age groups? Make felt masks! Just spread out a variety of craft supplies like feathers and sequins, and it will appeal to everyone from toddler to teen.
Egg Carton Bird Masks by Blue Bear Wood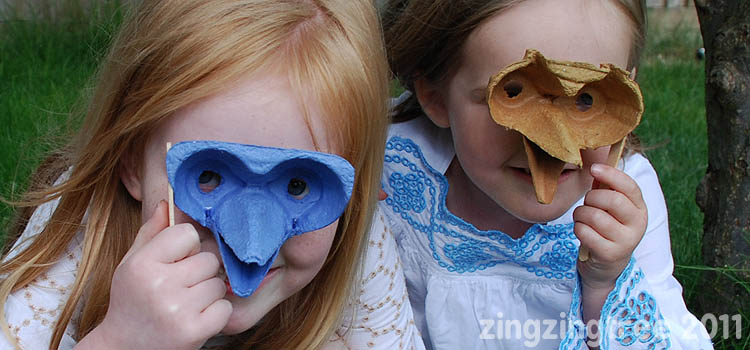 I just love a DIY costume that's finished off using things you have at home. Save your egg cartons to make this adorable bird mask! Make it more wearable throughout the day by punching holes in the corners and adding elastic, instead of adding a craft stick to hold it. You can even turn it into big bird by painting it the correct colors.
Characters and Clowns
Before clowns were creepy, they were joyful creatures, and the perfect way to bring happiness to the month of Adar. These clown and Purim character crafts are spot on as Purim crafts
Toilet Paper Roll Dolls for Purim by Creative Jewish Mom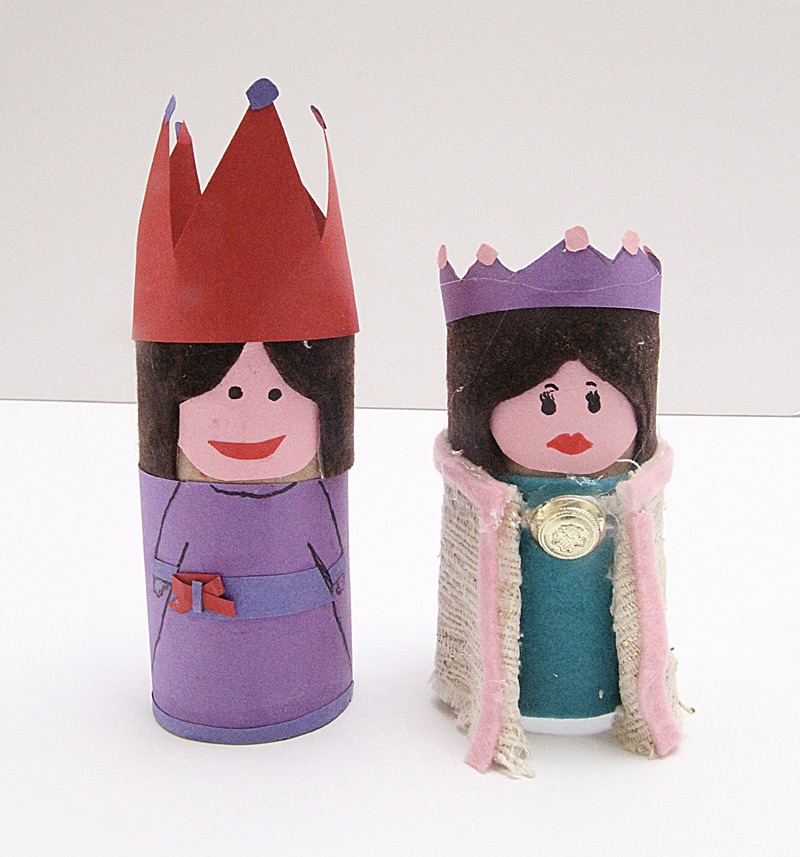 Creative Jewish Mom always has the best ideas. I love how she made Purim dolls out of toilet paper rolls. You might want to help cut some basic shapes for younger kids, but other than that they can really make it their own with assorted craft supplies.
Clown Puppet Toilet Paper Roll Craft by Moms and Crafters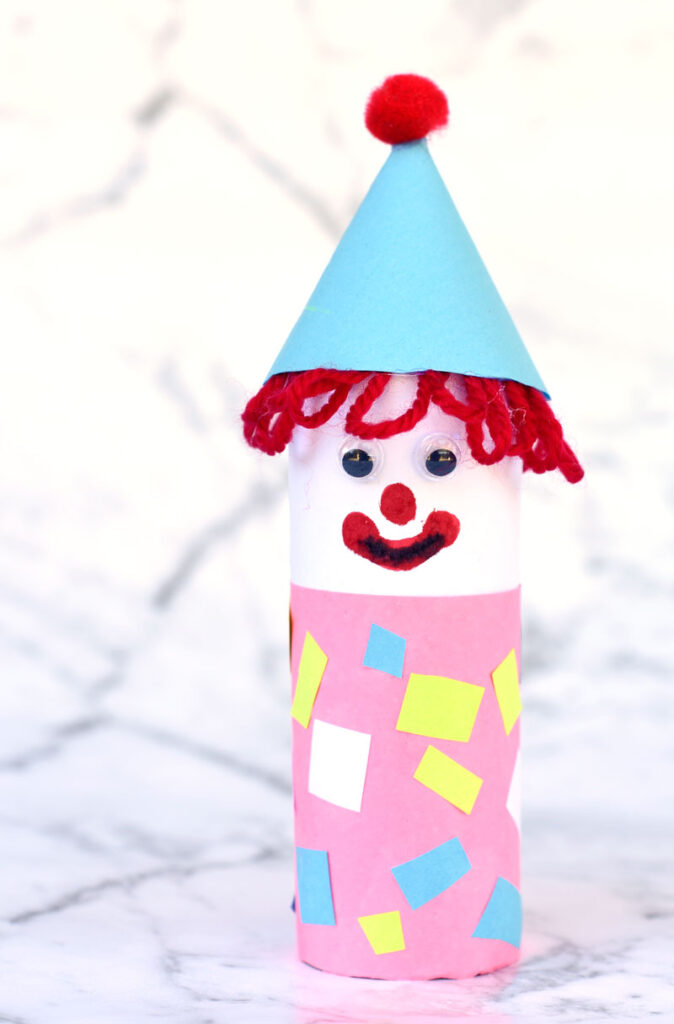 Here's another fun cardboard tube craft – make some friendly clowns!
If you are concerned about using toilet paper rolls for these crafts due to hygiene reasons, you can either purchase craft rolls online or cut paper towel tubes down to size. You can even pre-cut your toilet paper before Shabbat, and take the clean roll out and save it for crafting. Yes I've done that before!
Purim Puppets – Free Printable Coloring Page by Jewish Moms and Crafters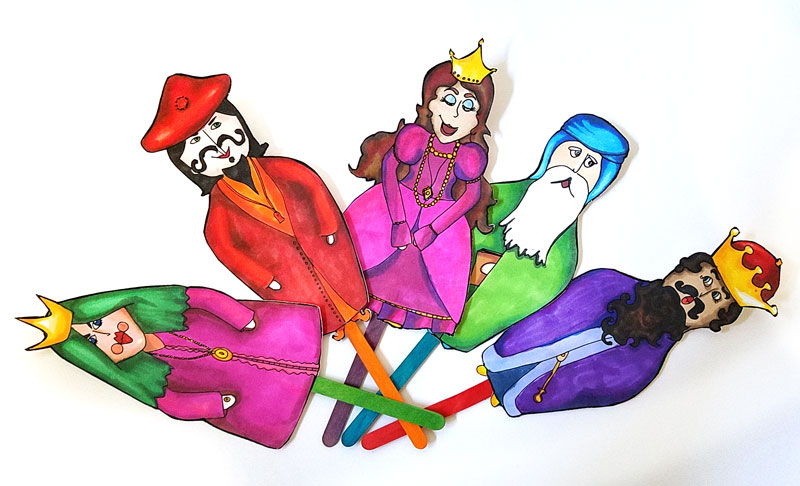 Nothing brings the Purim story quite to life more than adorable puppets! Act out the Purim play with this sweet set. This is another great craft to spread out at your Purim party. Since they are stick puppets they are super easy to assemble. Younger kids might need help as it's somewhat detailed, but even preschool age kids would be able to do a rough outline.
Cutest Ever Clown Cake or Cupcake Topper Craft by Creative Jewish Mom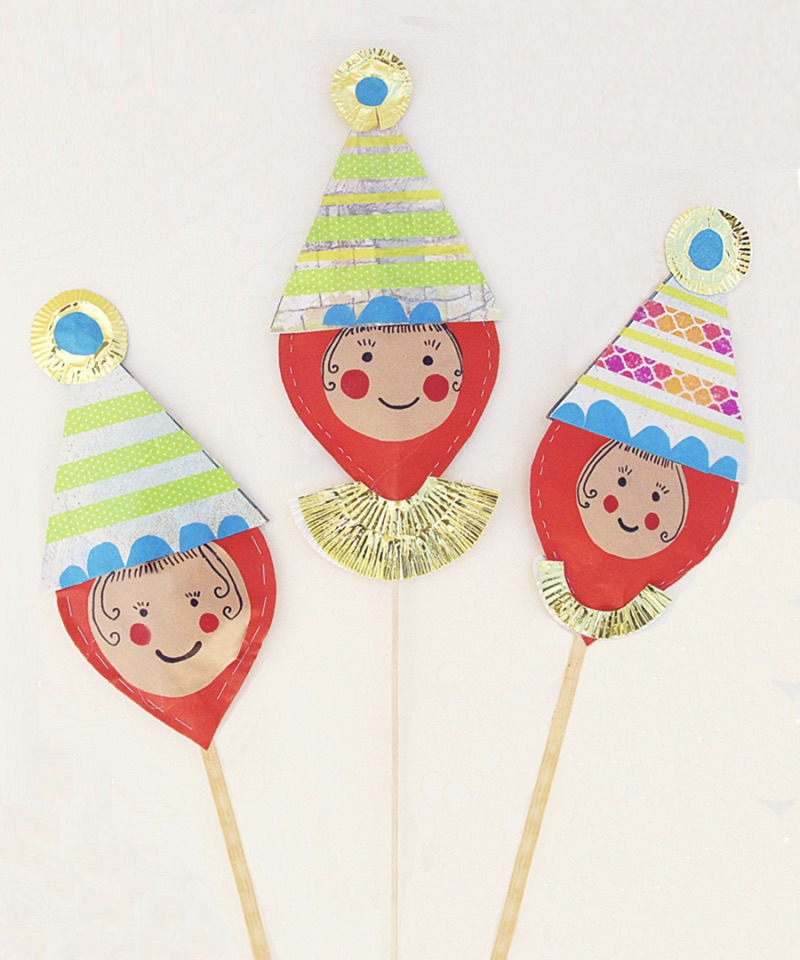 Want to make a Purim cake that is super easy and more crafty than foodie? You can even add these clown cake toppers to a bakery cake to give it a Purim touch. You can make them in smaller for cupcakes or even for hamataschen.
More Cool Purim Crafts
These Purim crafts have nothing in common other than not fitting elsewhere… But I couldn't leave them out!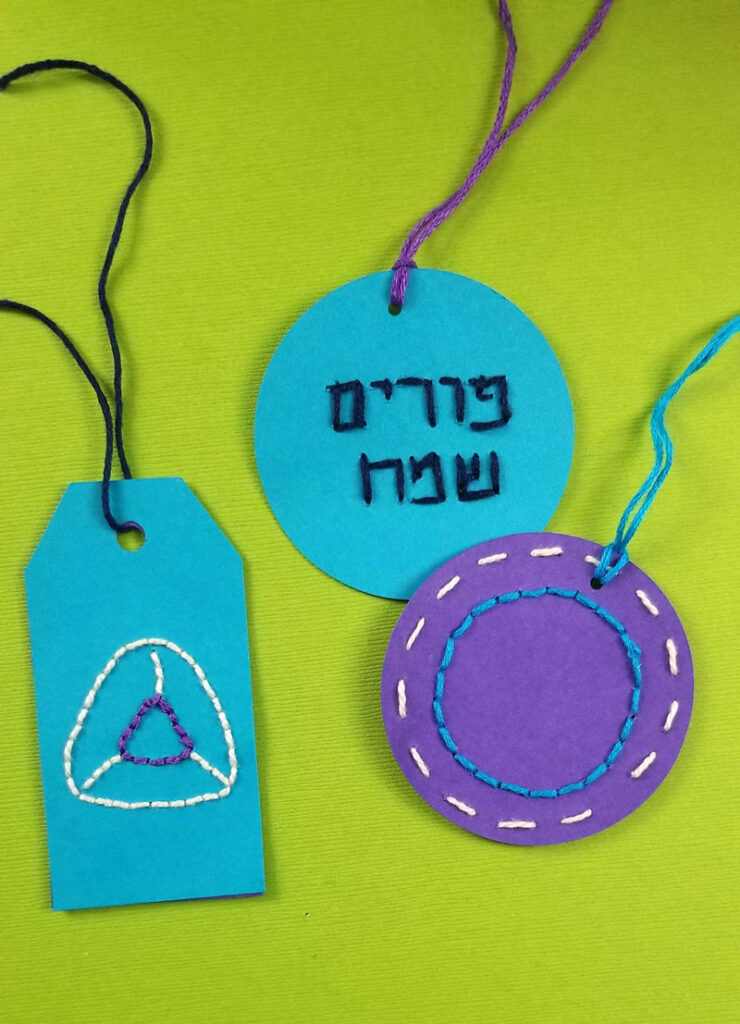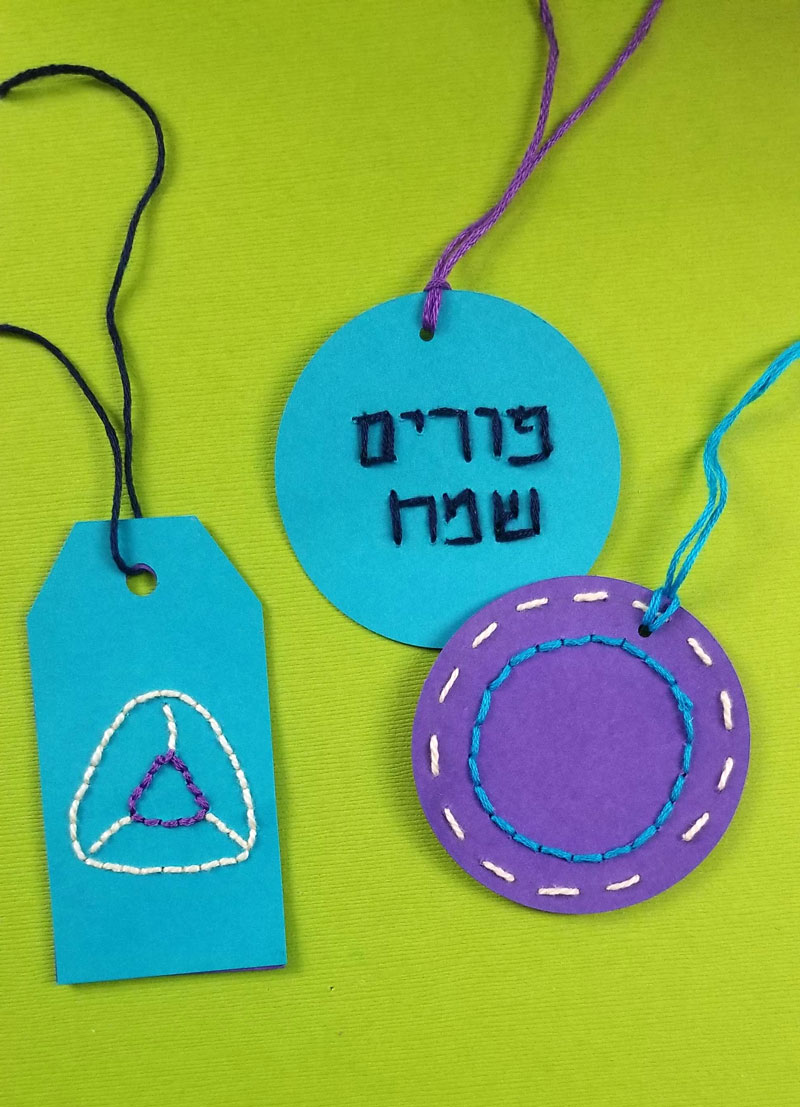 Make your Mishloach Manot extra special by adding hand made gift tags. Did you know that you can actually embroider paper? Use colorful embroidery floss with good quality card stock, and the free template to make these gorgeous textured gift tags.
Purim Toy – DIY Felt Play Set with Toy Hamantashen by Jewish Moms and Crafters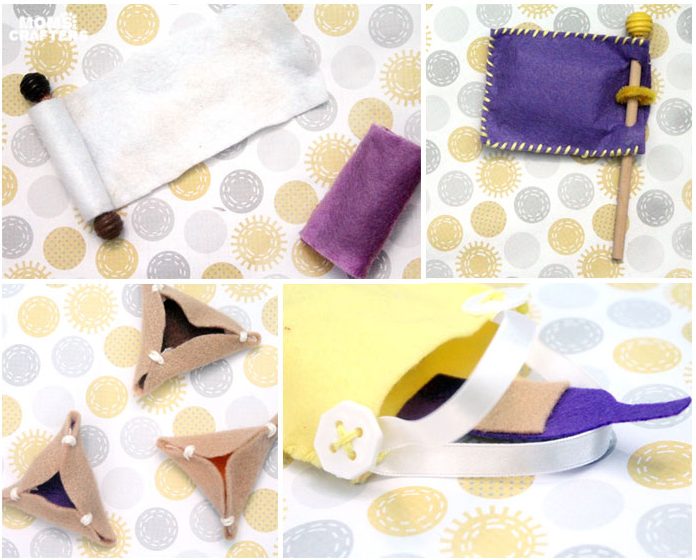 Many years ago when M was a toddler, I made him a Purim play set out of felt. The best part of this was hands down the Hamantaschen. Make just the hamantaschen to add to your play kitchen, or go for the whole shebang. The question is just how ambitious you are…
What are your favorite Purim crafts? Comment below!
Want to make your Purim prep easier, your feast table more beautiful, and your kids' happier and busier? Get the printable Purim bundle today for 75% off the full value! It's full of table decor planners, kids' crafts, coloring pages, and more as well as mishloach manot labels