There are so many aspects and things to take care of when it comes to Purim, and this handy, one-page Purim Planner is the perfect space to organize it all. And if one page is not enough, you can also check out my coordinating Purim Menu Planner. (Even though this Purim Planner has its own menu section too!) Disclaimer: This post contains commissioned links and images.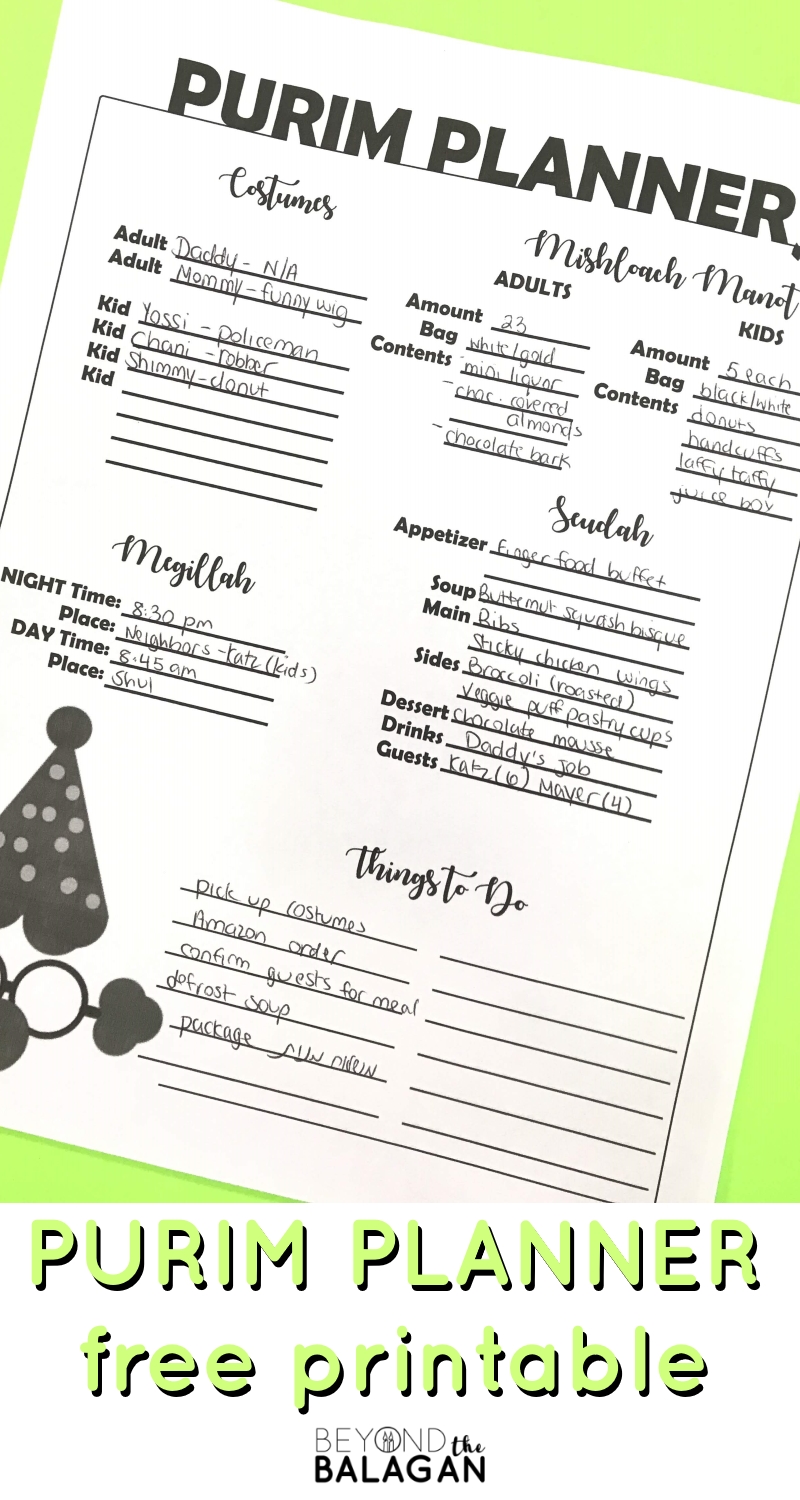 Purim is one of my most favorite times of the year. It's a time when I like to allow my creative side to come through. I love getting all caught up in planning the costumes, the menu, the mishloach manos. I love when it coordinates to a theme. (Yes, I know, that's not a halachic or non-halachic requirement. But it's fun!)
This year is the first one that my children have decided to dress up as separate individuals, without a theme to tie it all together. And I'm totally okay with that. I always promised myself that I'd do a theme as long as my children were game. Now they've each requested to be different things (and they stuck to their requests for 3 straight months!) so my husband and I are ditching the costumes, planning a simple mishloach manos, and letting the kids party their way.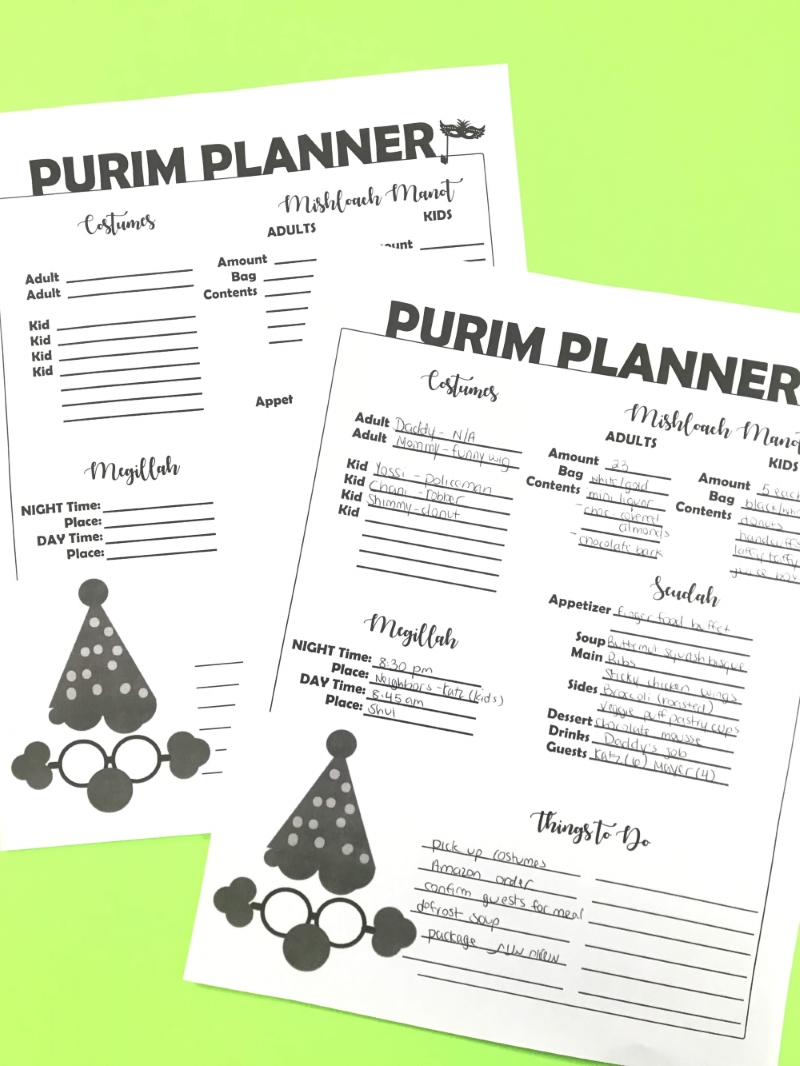 The Purim Planner I've designed is family oriented. You have 5 sections; one for costumes, one for mishloach manos, one for megillah, one to menu plan your Purim seuda, and one all important Things to Do section. If you're invited out for the seuda (lucky you!) just cross that section out. As always, with all our printables, make it work for YOU.
You can download the Purim Planner below. (Donations are optional, just enter $0 as the price, but a small tip helps us run this blog and pay our hosting and other fees):
Do you love all the planning that Purim entails? How will this Purim Planner printable make it easier for you? Comment below!