I'm so excited to share with you some fun and FREE printable Purim coloring pages for kids! Because there's nothing like good old coloring to keep kids productively busy. You can check out more of our Purim ideas too if you'd like! Disclosure: this post contains affiliate links.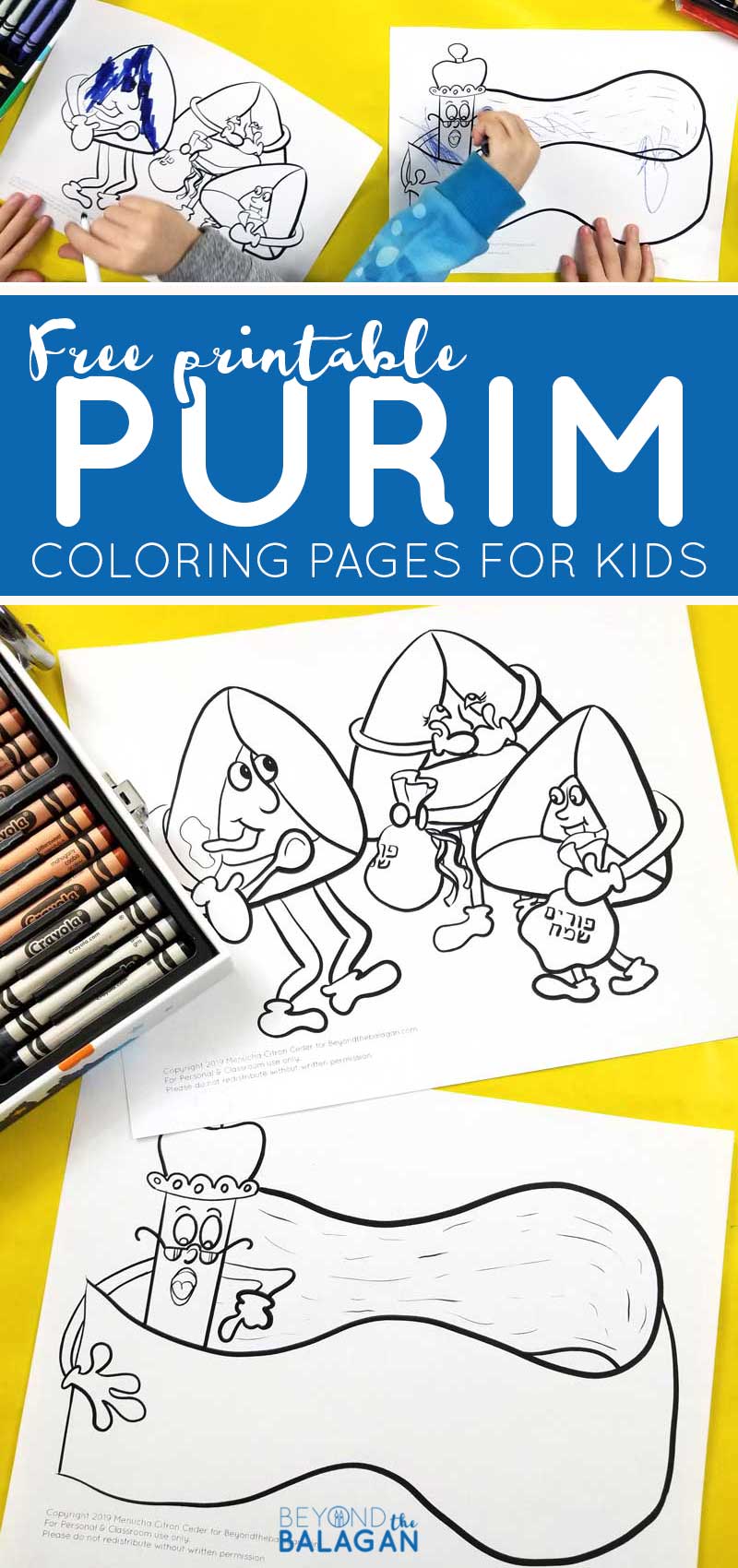 When illustrating these Purim coloring pages, I wanted to focus on the mitzvot and traditions rather than lifestyle drawings of kids celebrating.
I blended the two by turning the objects in the photos into characters celebrating Purim.
One hamantasch is handing out mishloach manot packages to the others. The one on the left is licking some filling off its cheek. And one is showing delight in receiving a package – something every Jewish child can relate to!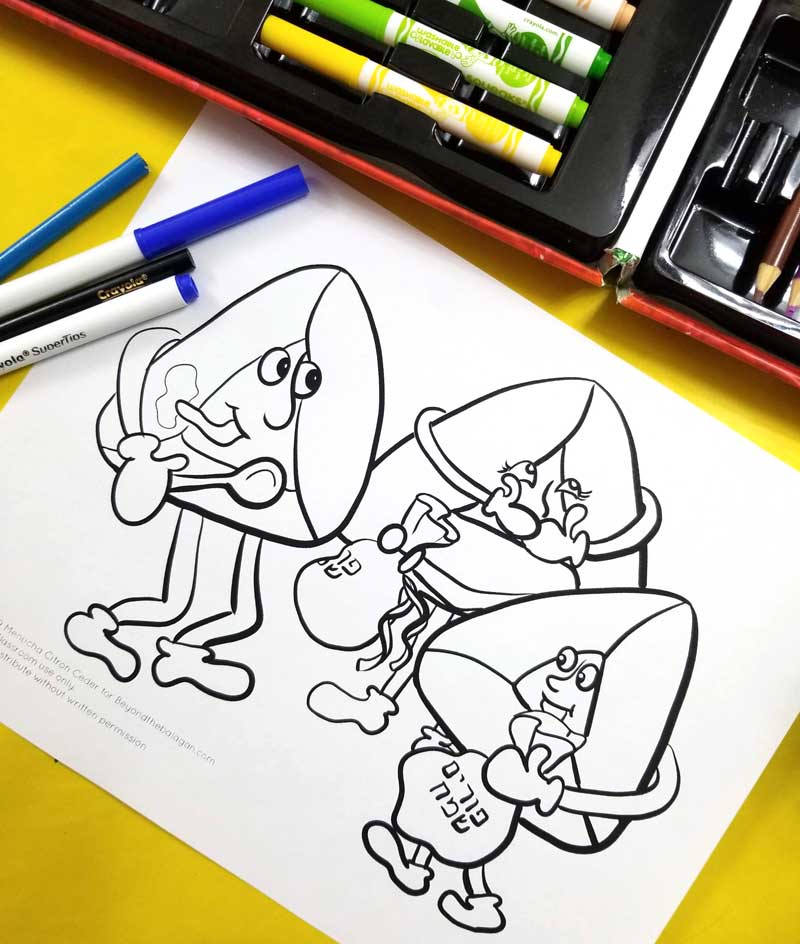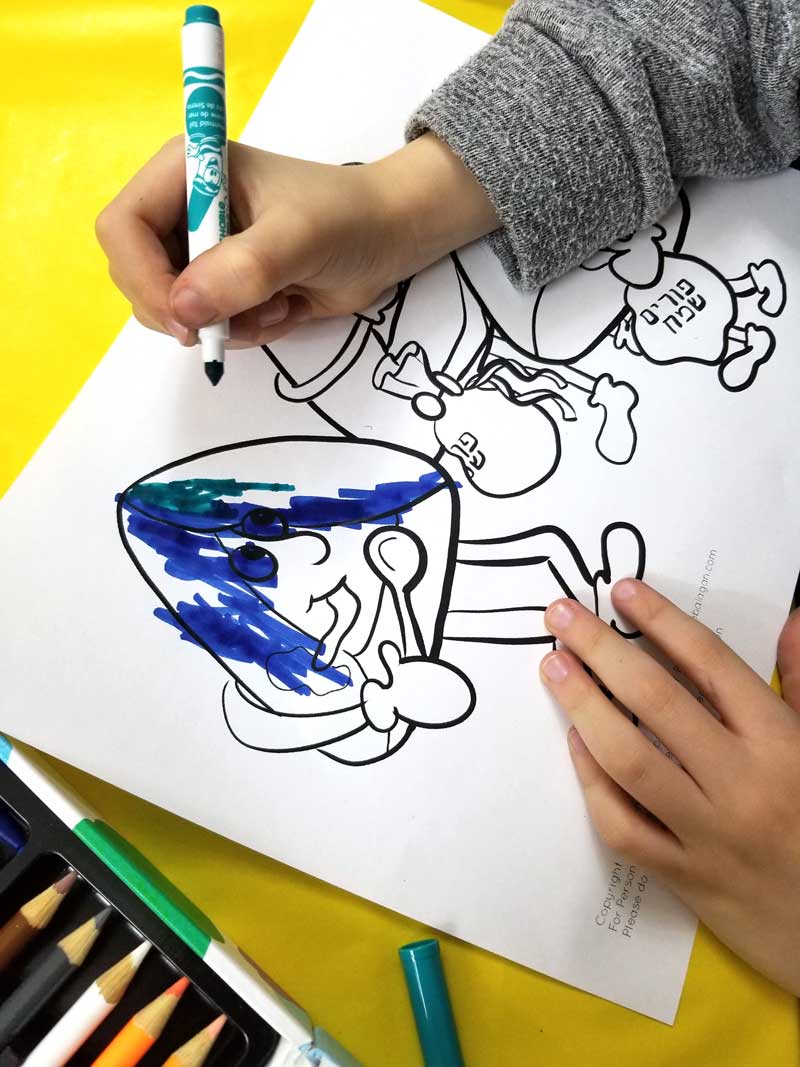 The megillah is, well… it's reading itself!
Say that to your children, it'll make 'em chuckle! Y thought that was really silly and loved coloring it.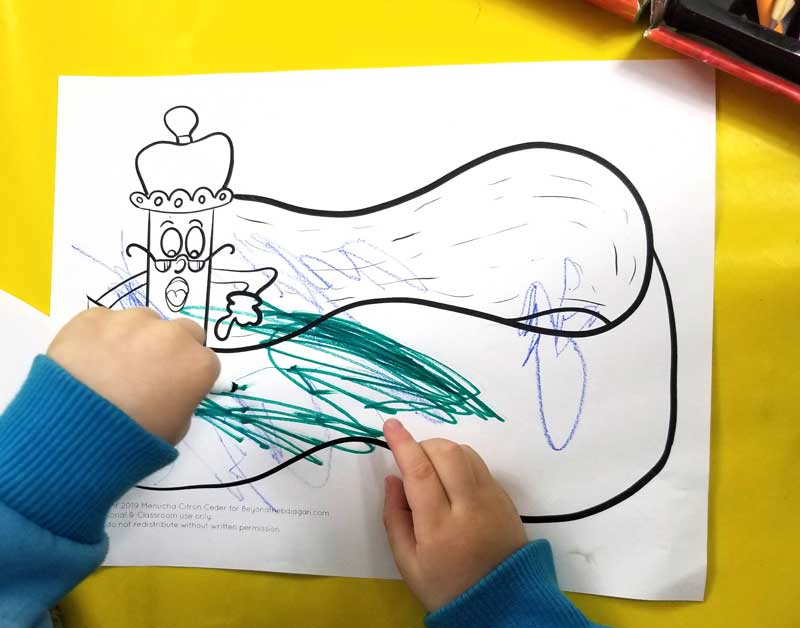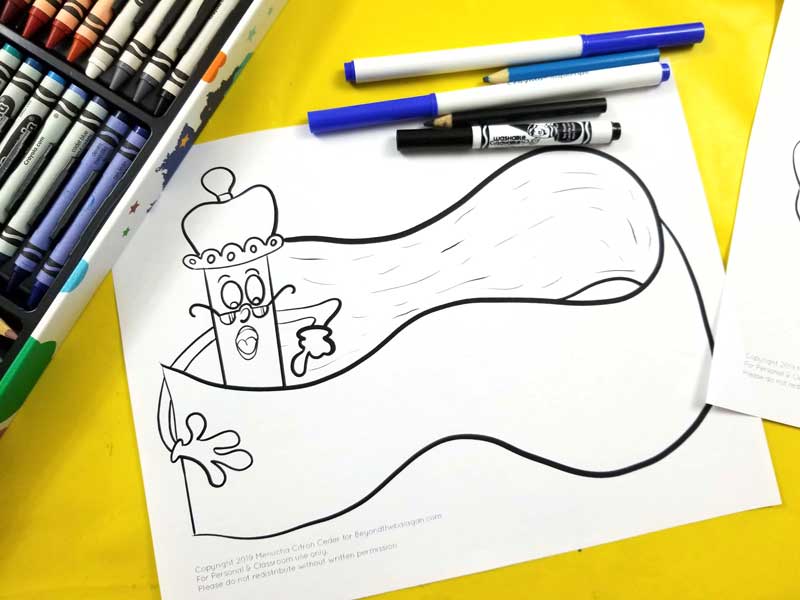 ---
Download your free printable Purim coloring pages for kids: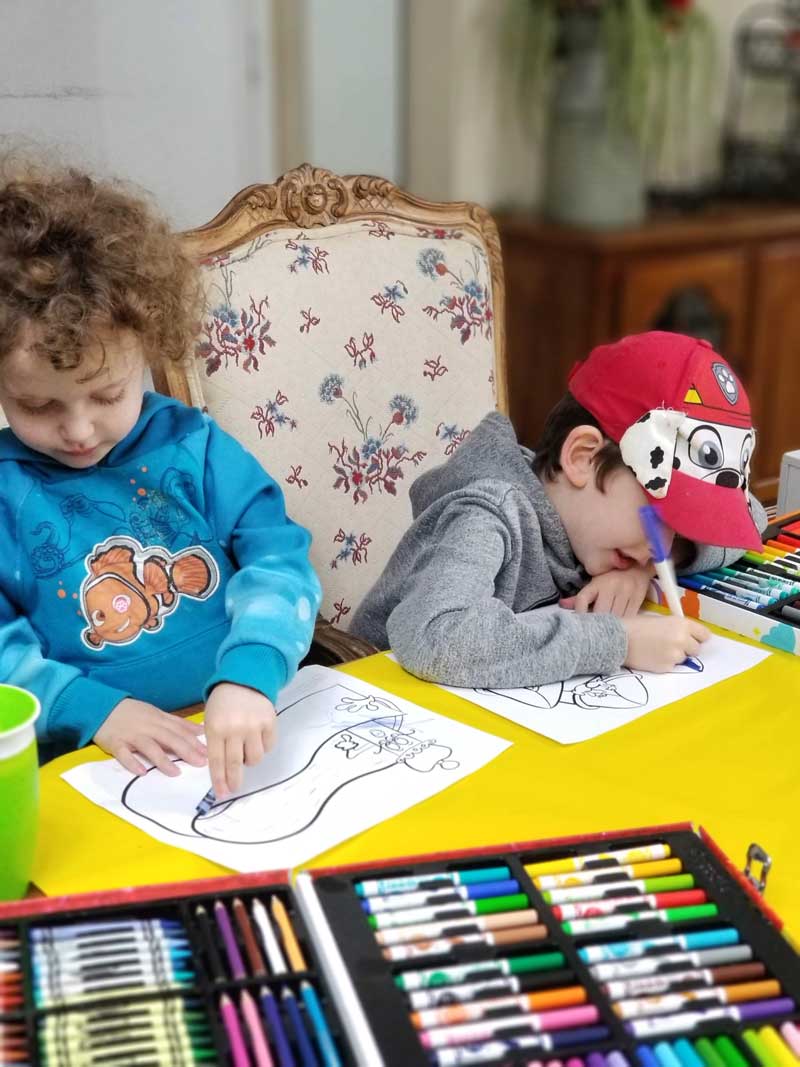 ---
Get the Full Purim Bundle:
Want to make your Purim prep easier, your feast table more beautiful, and your kids' happier and busier? Get the printable Purim bundle today for 75% off the full value! It's full of table decor planners, kids' crafts, coloring pages, and more as well as mishloach manot labels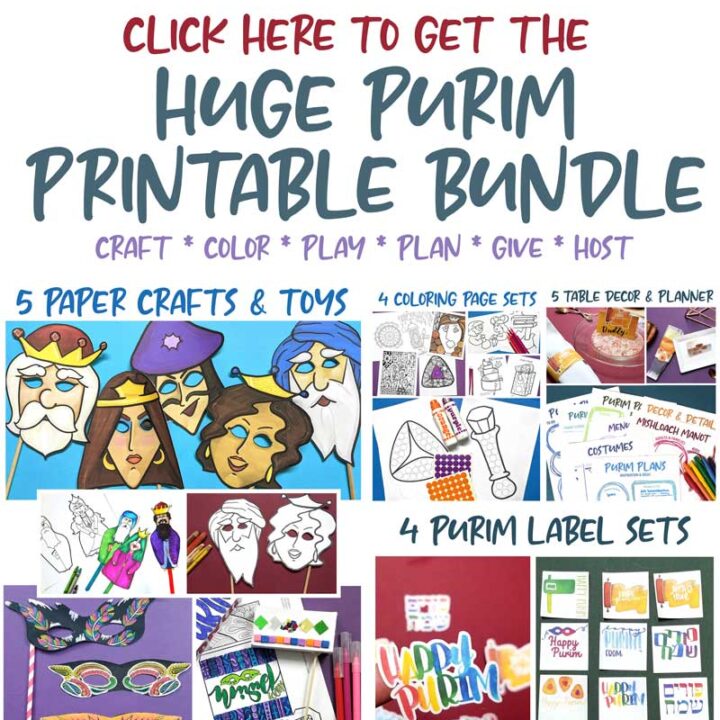 ---
Usually I include a "how to color" with my free printable coloring pages, and, well it seems strange to do that here. I do it because I'm a hobby colorist – and the coloring itself is an art. But with my kids, it's less an art, and more "it's cool to see marker on paper".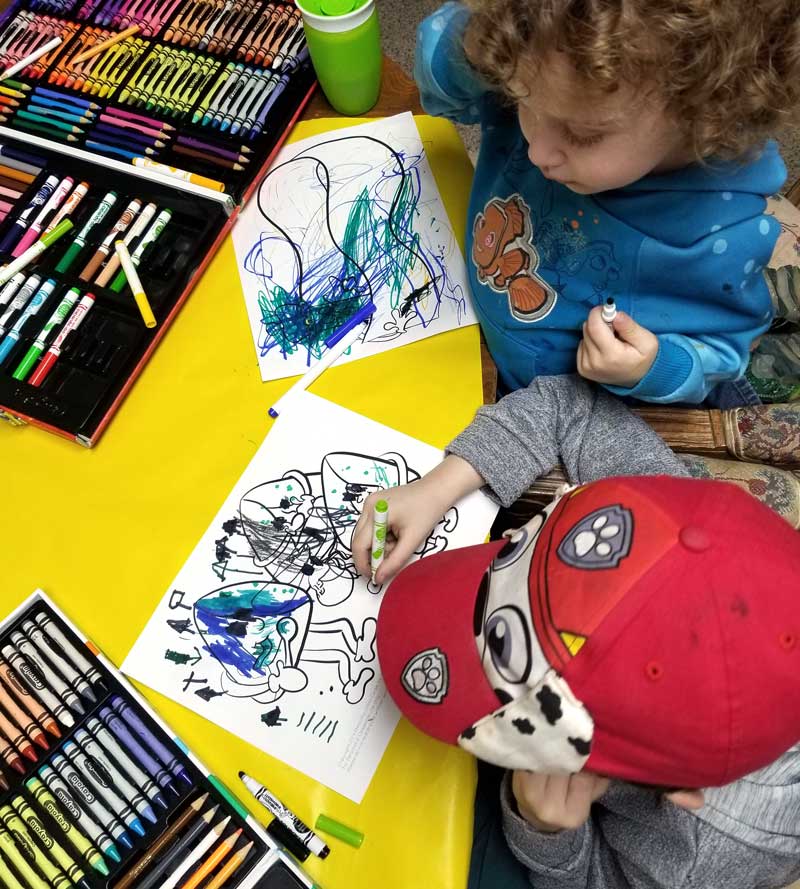 My boys received Crayola coloring suitcases as a Chanukah gift, and they are obsessed with it. It makes coloring much more of a full activity for them. And the fact that they each have their own means that Baby Y isn't destroying M's by leaving them uncovered and throwing them all over. He's just destroying his own…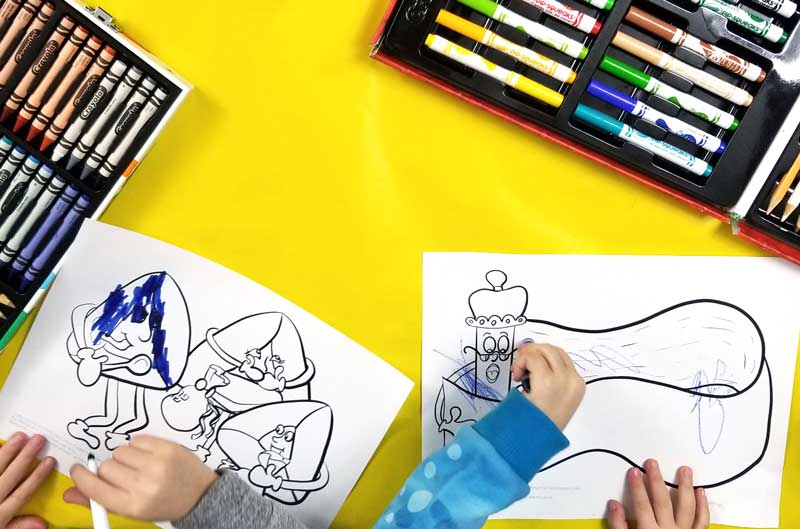 The coolest thing about printable coloring pages: your kids don't need to fight over who gets to color which page – print a dozen and let them experiment, collaborate, and compare.
Enjoy and Happy Purim! And definitely go check out my free printable Purim labels for Mishloach Manot right here!
I hope you enjoy these Purim coloring pages! What's your kids' favorite part of Purim? Comment below!