These eggless cheesecake recipes are delicious for Shavuot or as an allergy-friendly dessert year round! Make sure you also print our 3 day Shavuot menu planner here! This post contains affiliate links.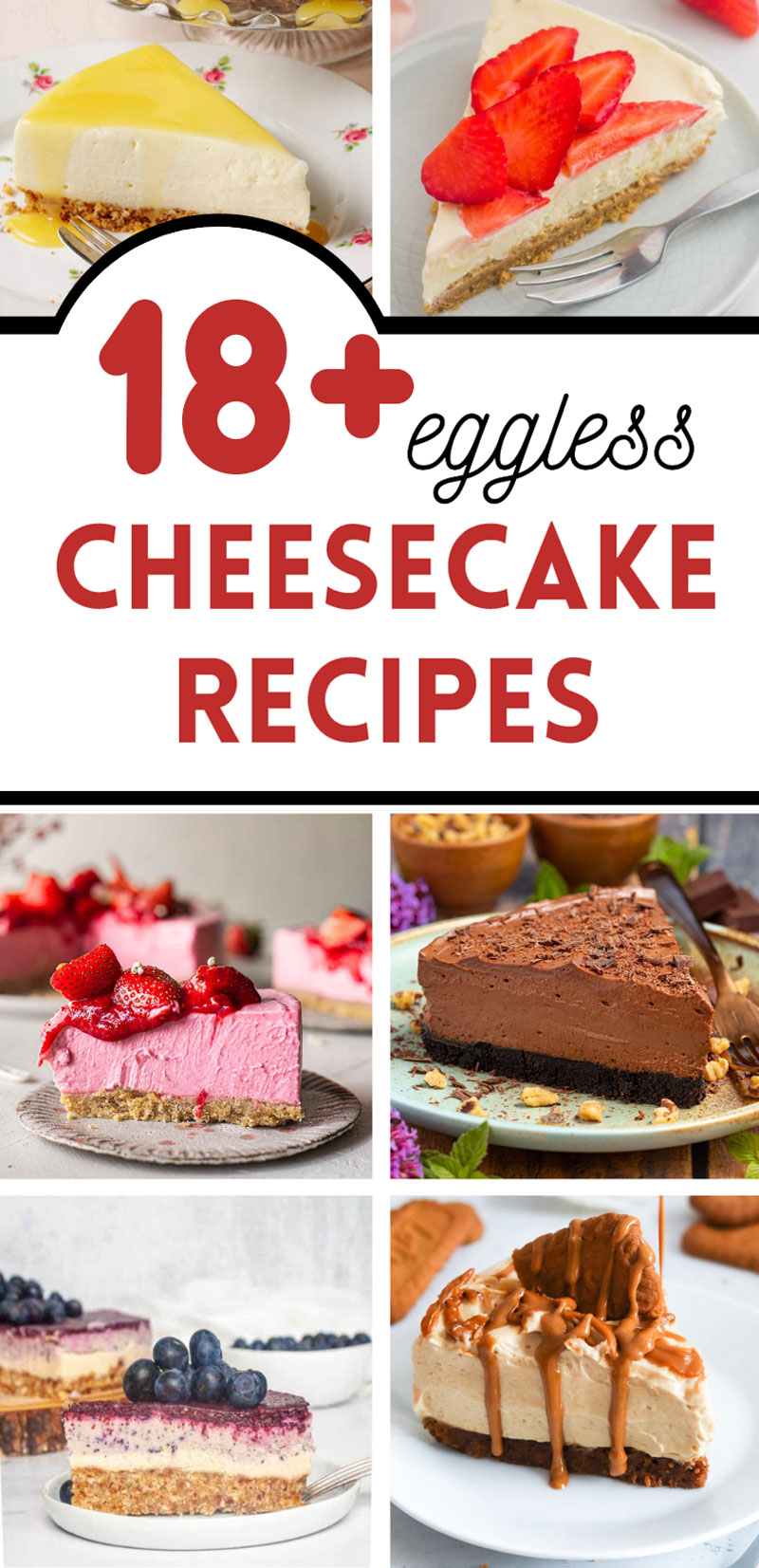 With Shavuot on the way, it's time to start thinking about cheesecake! But why go for any old cheesecake recipe when you can go for eggless cheesecake recipes?
Not only are these allergy-friendly for those who can't have egg, some of these are vegan too, and some are no-bake – which is more doable thanks to the absence of egg. And since eggs are prohibitively expensive now, it can definitely be a plus on that front too.
Important note: This is a roundup post, linking recipes from people from a diverse array of backgrounds. Not all the products linked/ingredients listed in the individual recipes are kosher. Please check for certification on any grocery item you purchase and sub for Kosher where needed.
Another thing to note: while American recipes tend to use graham cracker crusts, the UK ones seem to use digestives. I'm going to assume they are interchangeable – so if you see a recipe with very specific ingredients like that, just substitute what's available to you!
Want a Shavuot dessert ideas that's NOT cheesecake? Try this white chocolate covered pretzels recipe!
Eggless Cheesecake Recipes that are Fruit Flavored
These delicious eggless cheesecake recipes are fruit flavored or fruit based for those of us who love when our baked goods feature the goodness of nature!
This lemon cheesecake is so deliciously refreshing. The perfect thing to serve after a spring or summer meal. Please note: the Almond Cantuccini in this recipe is NOT egg-free (and probably not Kosher either). It's basically what we call Biscotti and can be subbed for an almond biscotti that's appropriate for your needs (egg free and/or Kosher).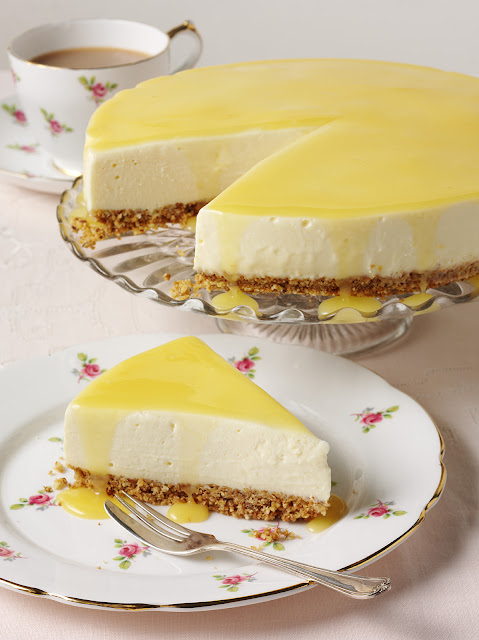 Blueberry Cheesecake Popsicle Recipe
Get a twist on your classic cheesecake with a no-bake frozen treat! This is perfect for hot Shavuot days or as a refreshing "up all night" treat.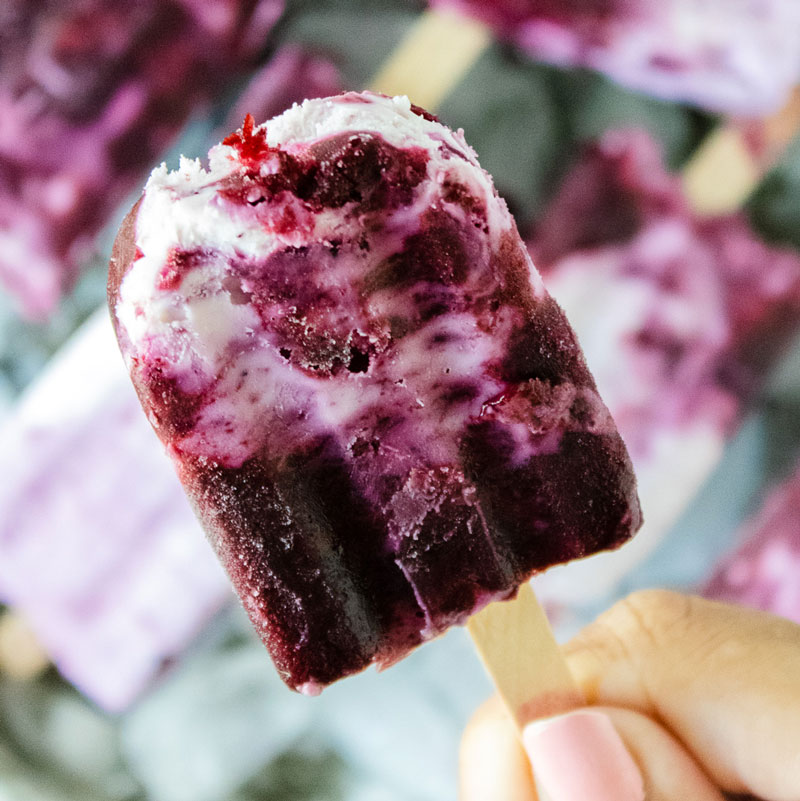 This is the creamiest eggless strawberry cheesecake you'll ever make! It's pretty and pink and will impress any guest!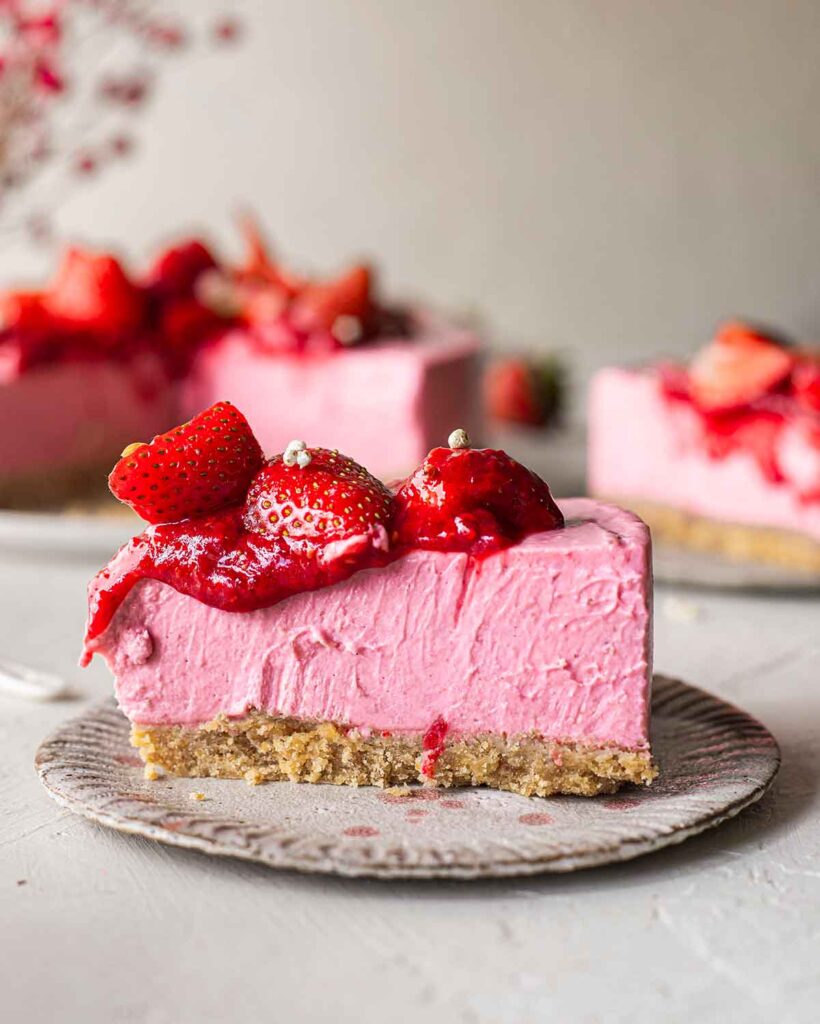 This Vegan blueberry cheesecake is smooth, creamy and naturally sweet. It's easy to make and great for a refreshing dessert. And guess what? It's gluten free and parve too! You might want to make this all year round – Passover included.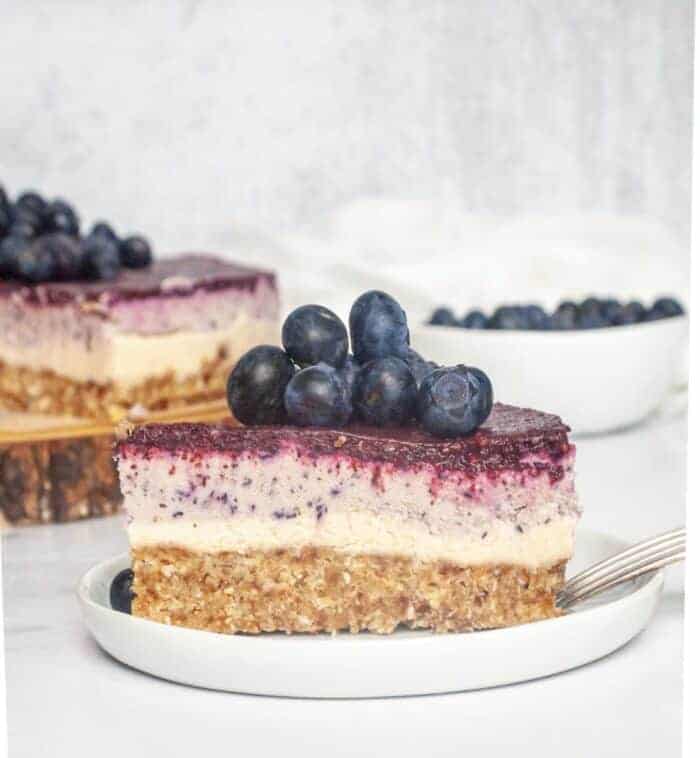 Fluffy no bake cheesecake uses an Oreo crust and includes raspberry swirls throughout. It is easy to make and is the perfect addition to any party.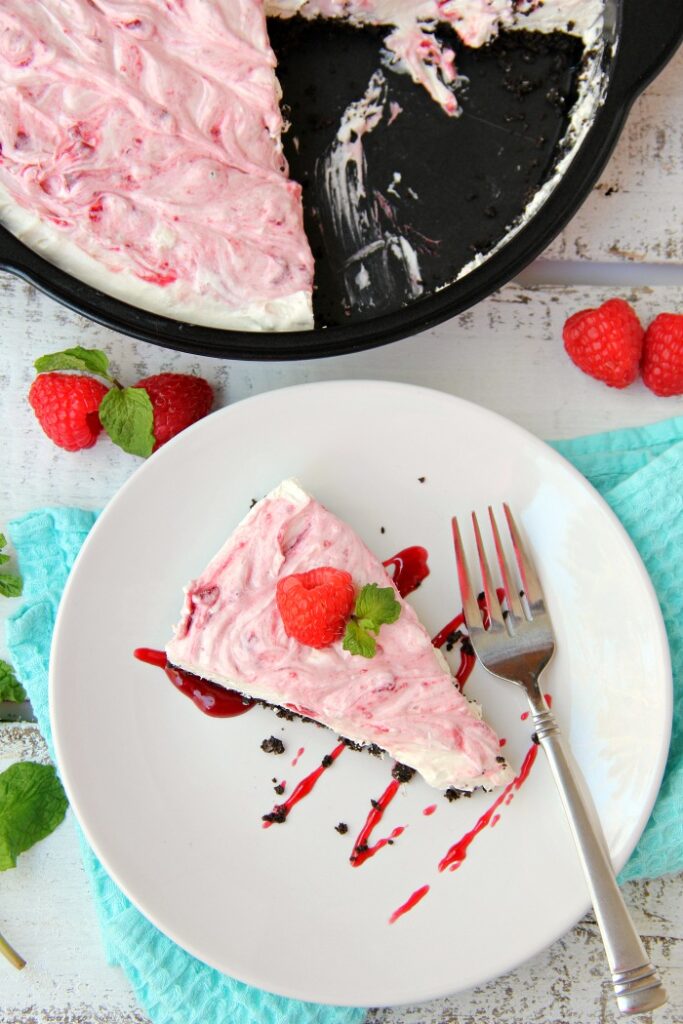 No Bake Strawberry Margarita Cheesecake
Nothing says summer like this strawberry margarita cheesecake! It's the perfect mix of tangy and sweet and you won't need an oven at all!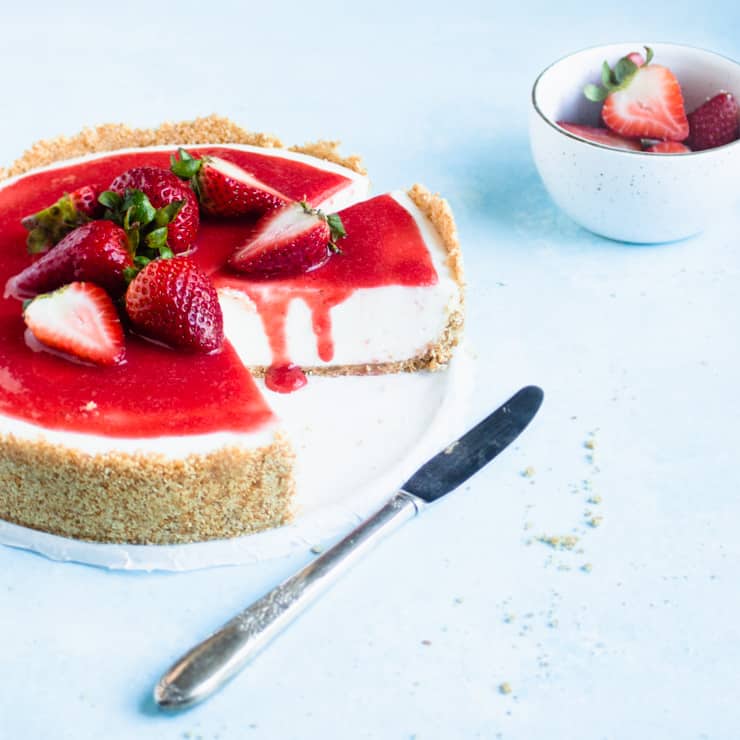 Another no bake option, this lemon blueberry cheesecake is made without Cool Whip or gelatin and is a tasty dessert you can easily make for any party, BBQ, or gathering. Make it quicker by using a prepared pie crust.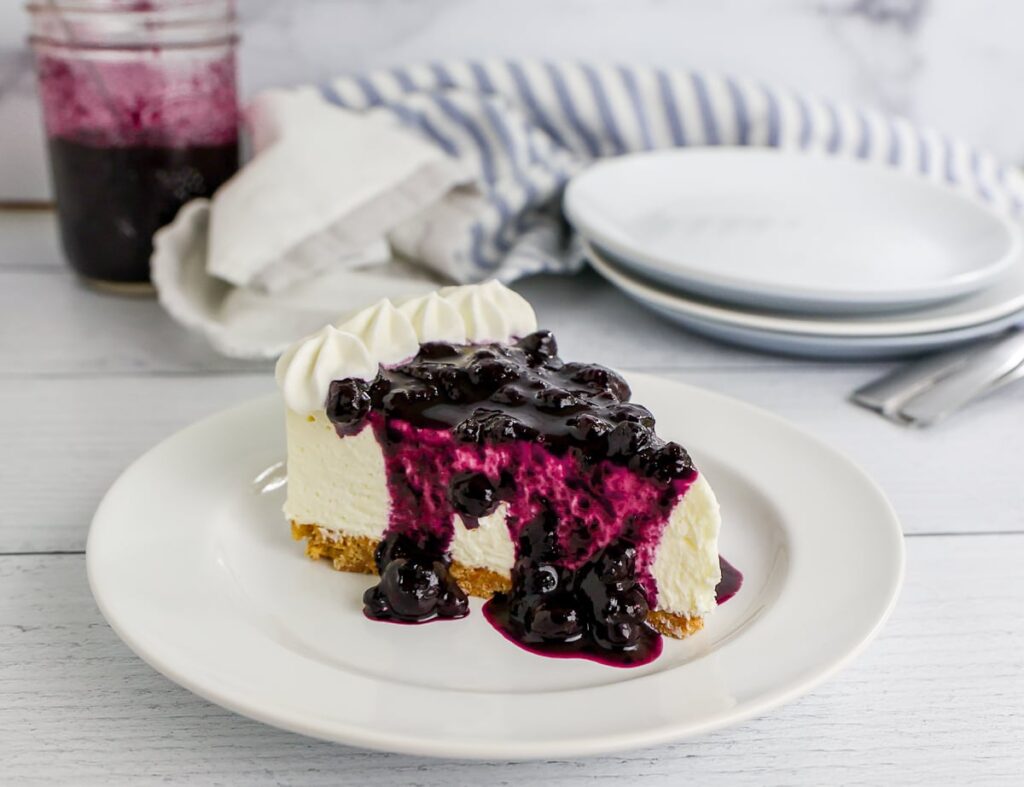 Want a twist on the classic eggless cheesecake recipes? These chips offer a new twist on the traditional dessert. In a few minutes you can easily create a simple yet delicious treat for any party.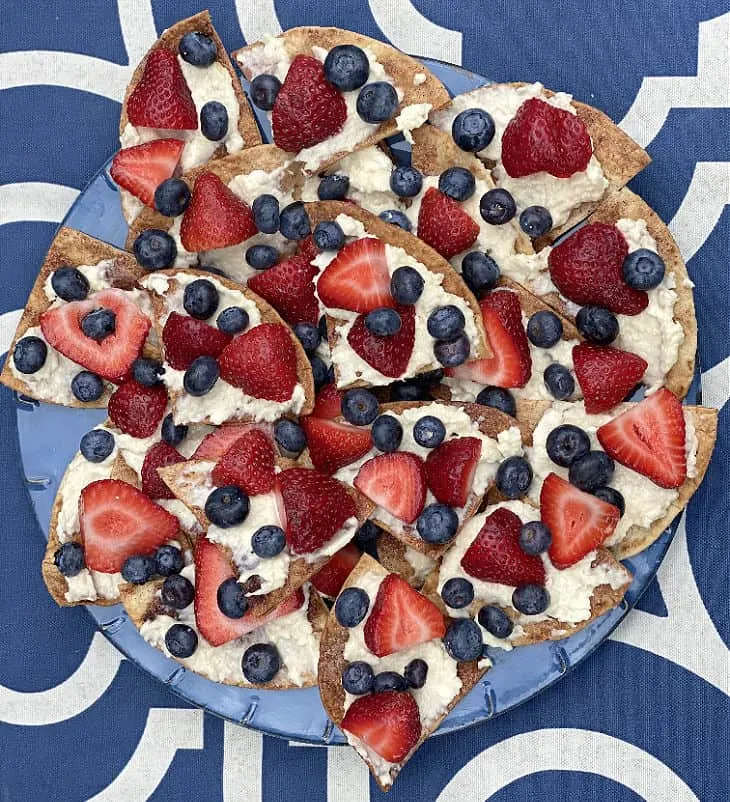 Bakery Inspired Eggless Cheesecake Recipes
Many recipe developers love incorporating bakery flavors into baked goods of different varieties. If you prefer something non-fruity but in a classic bakery flavor, these eggless cheesecake recipes are a win!
No-Bake Black Forest Cheesecake features cherry pie filling between layers of creamy and light chocolate cheesecake filling. What a fabulous way to start Shavuot morning Kiddush and a cup of coffee!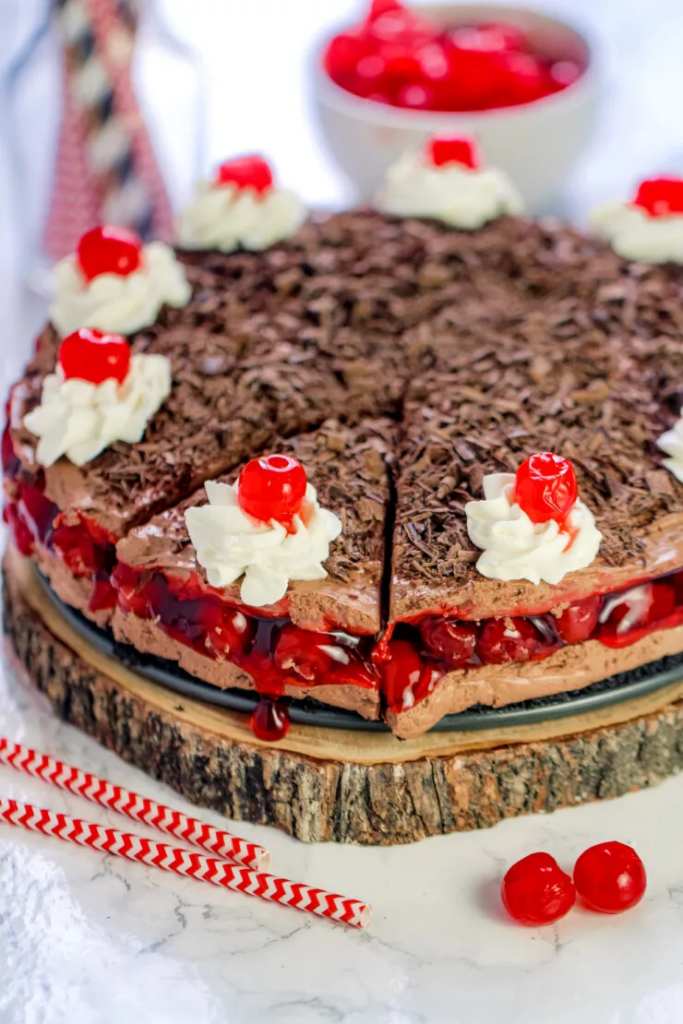 Try a decadent no-bake Biscoff cheesecake that's creamy, smooth and so delicious. It's easy to put together and it's perfect for the cookie butter lovers out there. Note: Biscoff cookies aren't always Kosher – only specially produced ones are. Please check your local Kosher grocery for Kosher runs.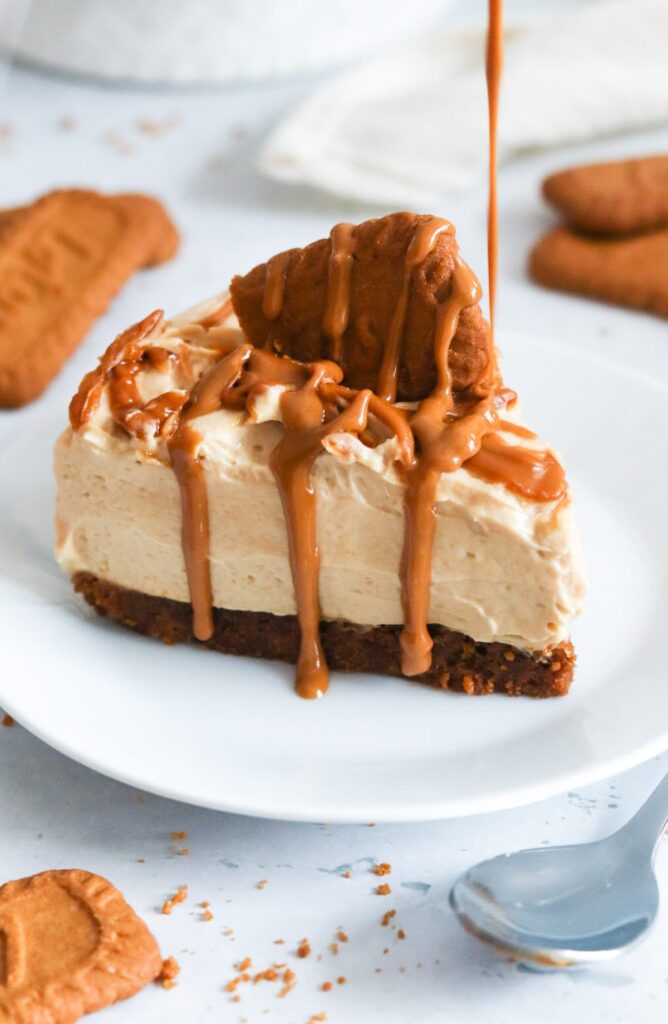 Try this rich and delicious no bake Chocolate Cheesecake with a crispy chocolate cookie base and creamy, chocolate filling. This is a great dessert for making ahead as it keeps well for ages in the fridge.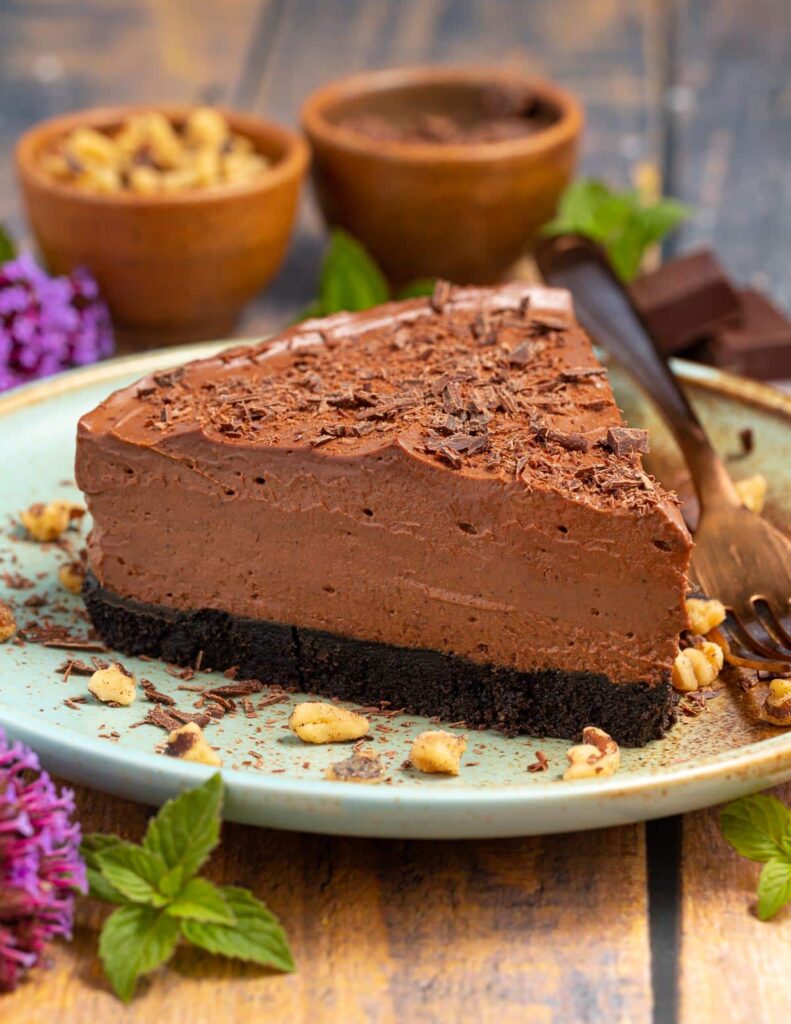 Two of your favorite desserts in one – ultra chocolatey brownies topped with a rich creamy cheesecake. This is the perfect dessert for any occasion, or a Tuesday.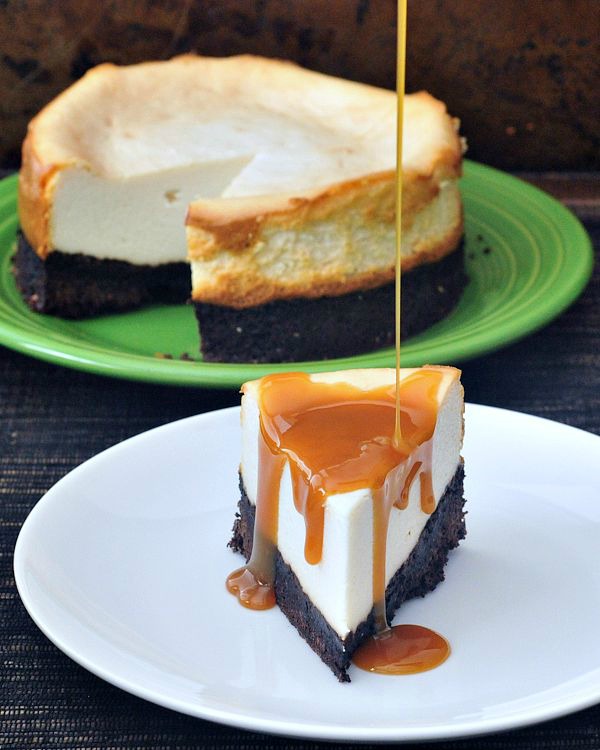 This recipe has just the right amount of sweet and salt taste to create the perfect caramel cheesecake. You'll want to bake this time and time again during the summer!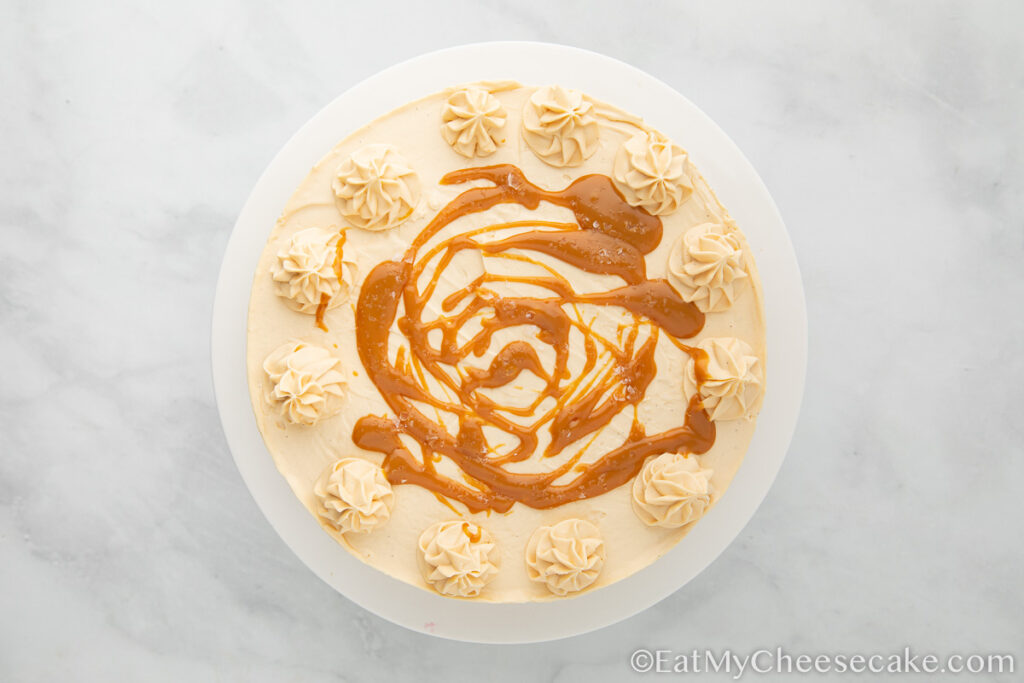 No oven or eggs required for this delicious Oreo cheesecake. It only requires a few ingredients to make and is incredibly easy.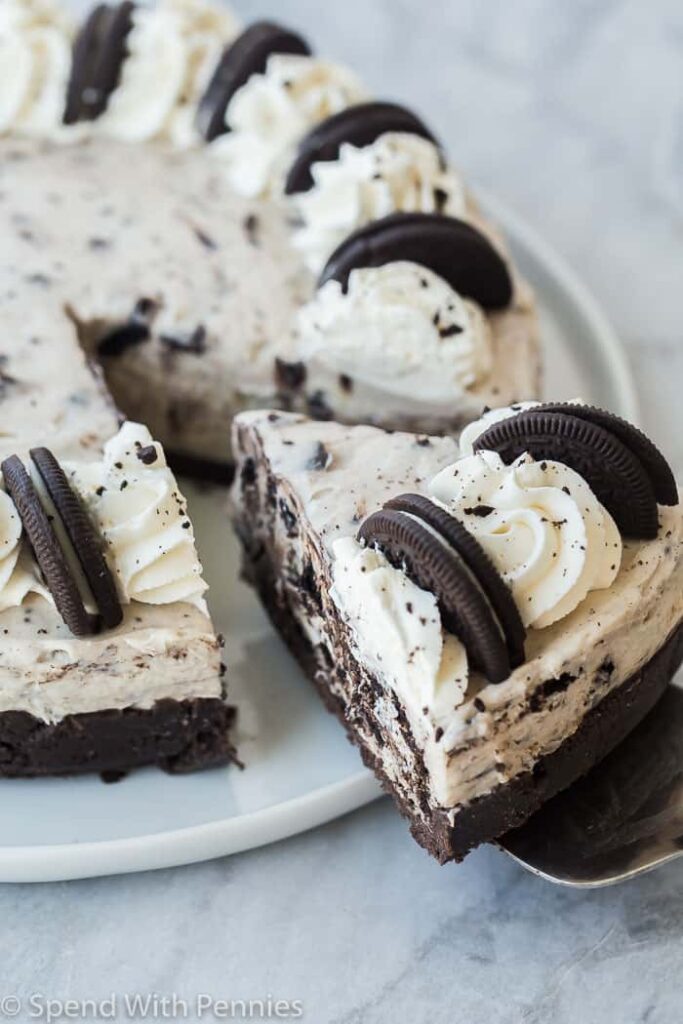 Instead of a regular Oreo cheesecake, make a red velvet one instead! This recipe is simple and so delicious you'll want to make it time and time again.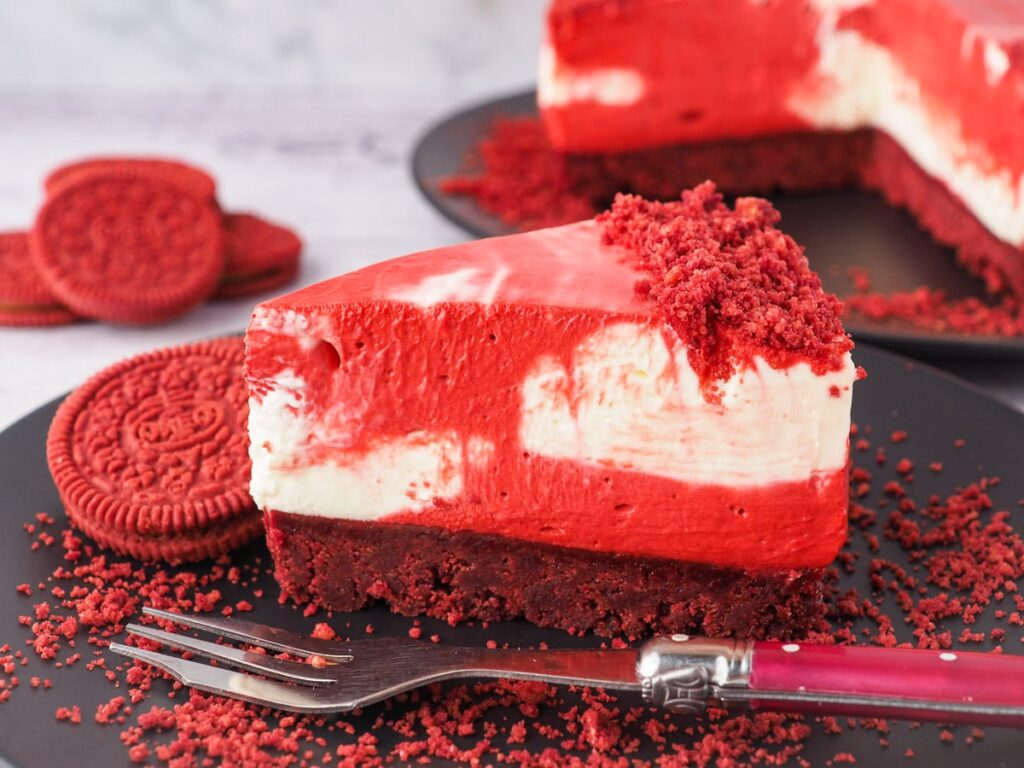 More Eggless Cheesecake Recipes
This perfect no bake cheesecake recipe is smooth and creamy with a thick and buttery graham cracker crust and topped with fresh strawberries (optional).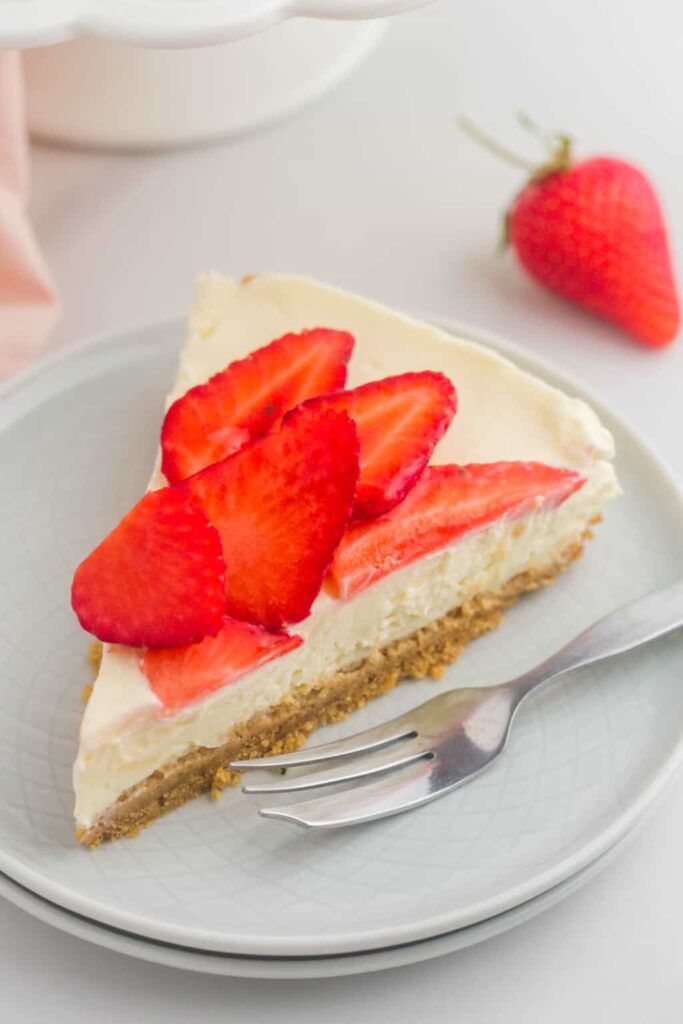 This easy eggless baked New York Style Rainbow Cheesecake recipe is perfect for any party. It is so easy, anyone can make it!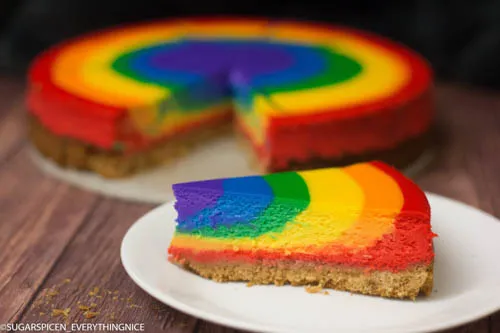 Caramel Apple Cheesecake Recipe in a Jar
You don't have to wait for the fall season to satisfy your craving for a caramel apple! This mouth watering recipe is a scrumptious spin on a traditional favorite! Because really, who doesn't love cheesecake?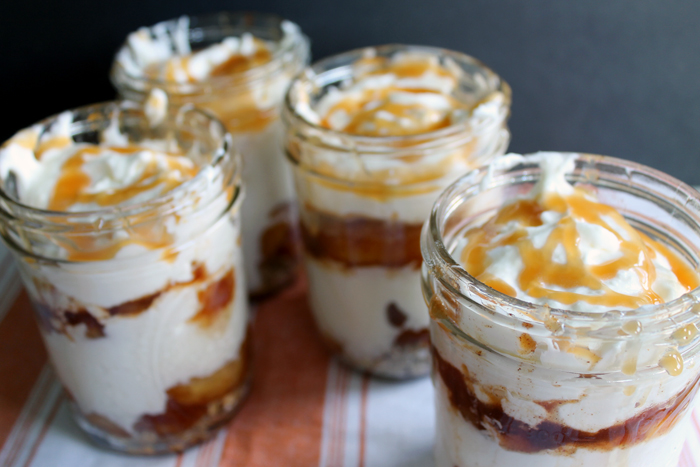 This gluten-free and vegan pumpkin cheesecake is incredible and you won't have to wait for fall to make it. Best part is that it only uses 6 ingredients!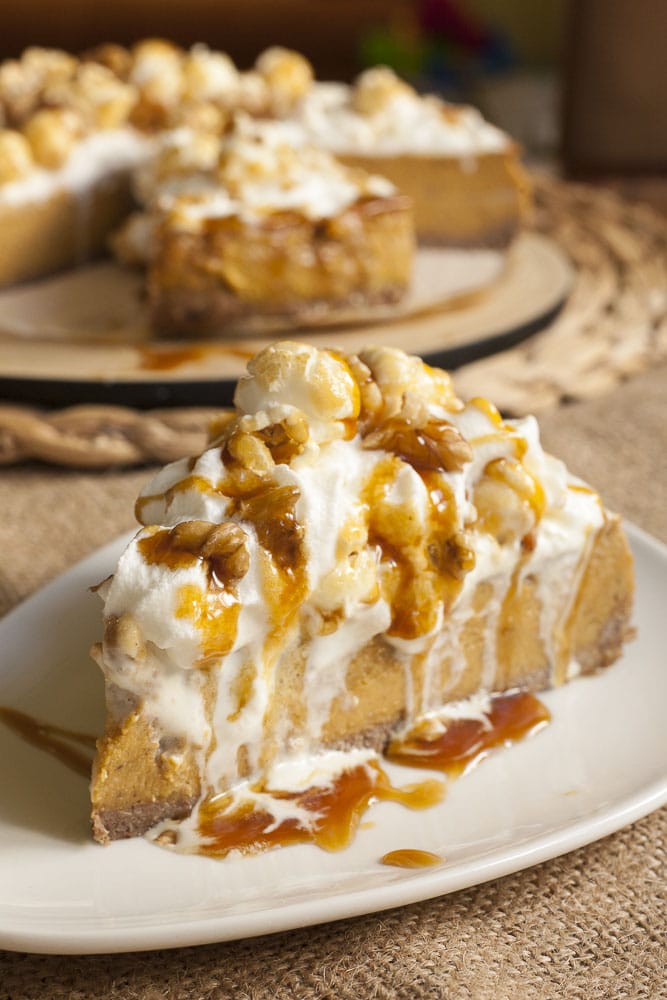 These no bake mini carrot cake cheesecakes are super simple, made in a muffin tin with Graham cracker crust! They're deliciously-spiced and topped with chopped walnuts for the ultimate carrot cake flavor.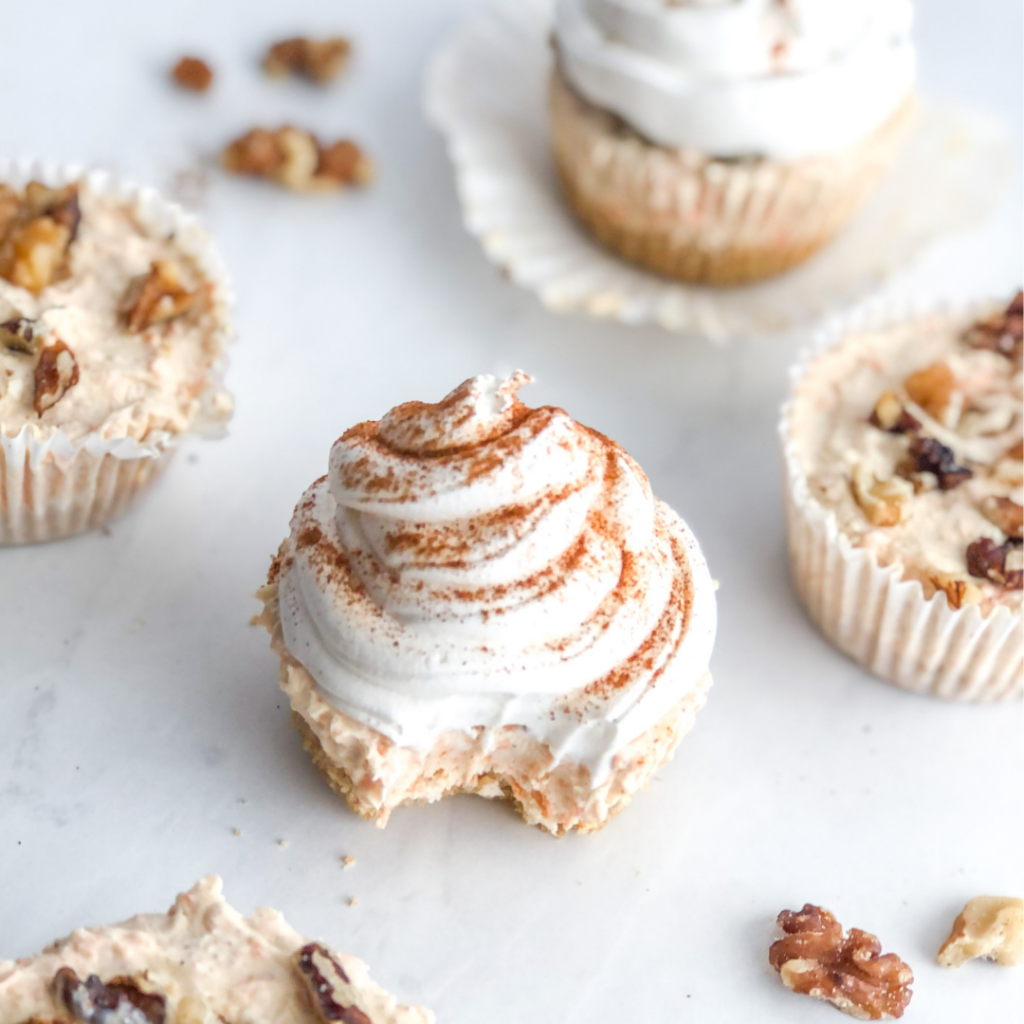 Got a favorite eggless cheesecake recipe to add to the list? Comment below!