Enjoy this fun free printable fruit craft – perfect for Tu B'shvat! This post contains affiliate links.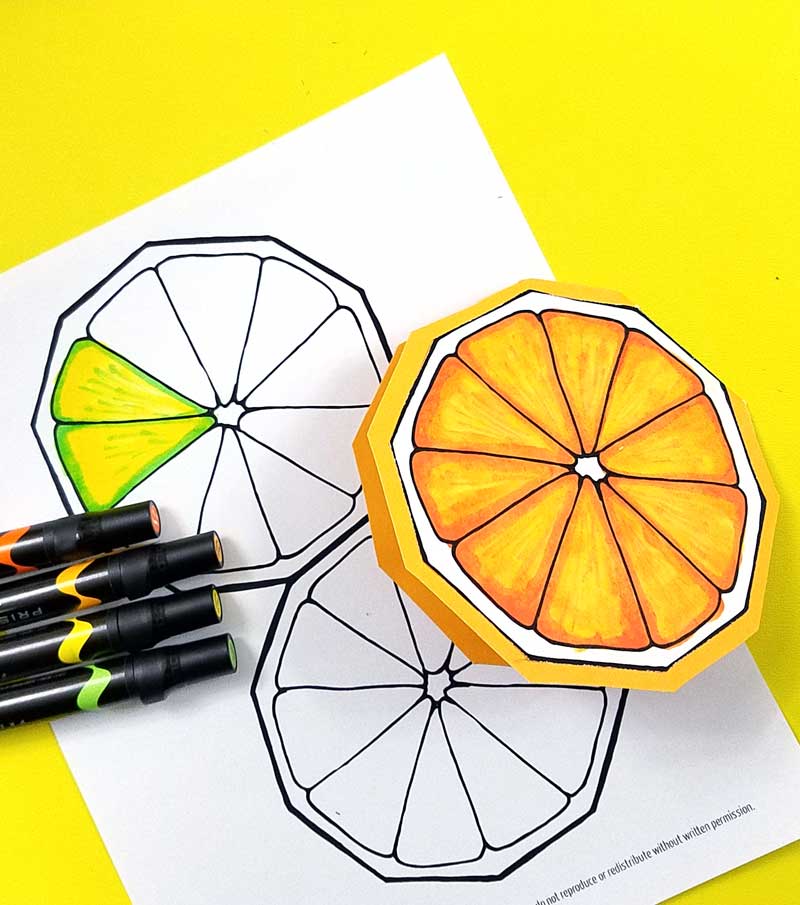 As I try to bring you more content for the Jewish holidays, I'm going to be incorporating some of the things that I've created for my main blog, Moms & Crafters, but in the context of the Jewish holidays.
This way, you can find what you're looking for, when you're looking for!
A while ago, I created these Citrus slice cards as a free printable for the blog. I'm going to share with you some Tu B'shvat variations for this:
Gift it – Make it as a card to gift with a fruit platter
Decorate with it – You can cut out the citrus slices and turn them into a garland, bulletin board, shadow box – whatever you want!
Set a table with it – They are the perfect shape for coasters! Print on cardstock, color, cut out each individual slice, and laminate. Or, make it smaller and cut two slits to thread a ribbon through and turn it into a napkin ring.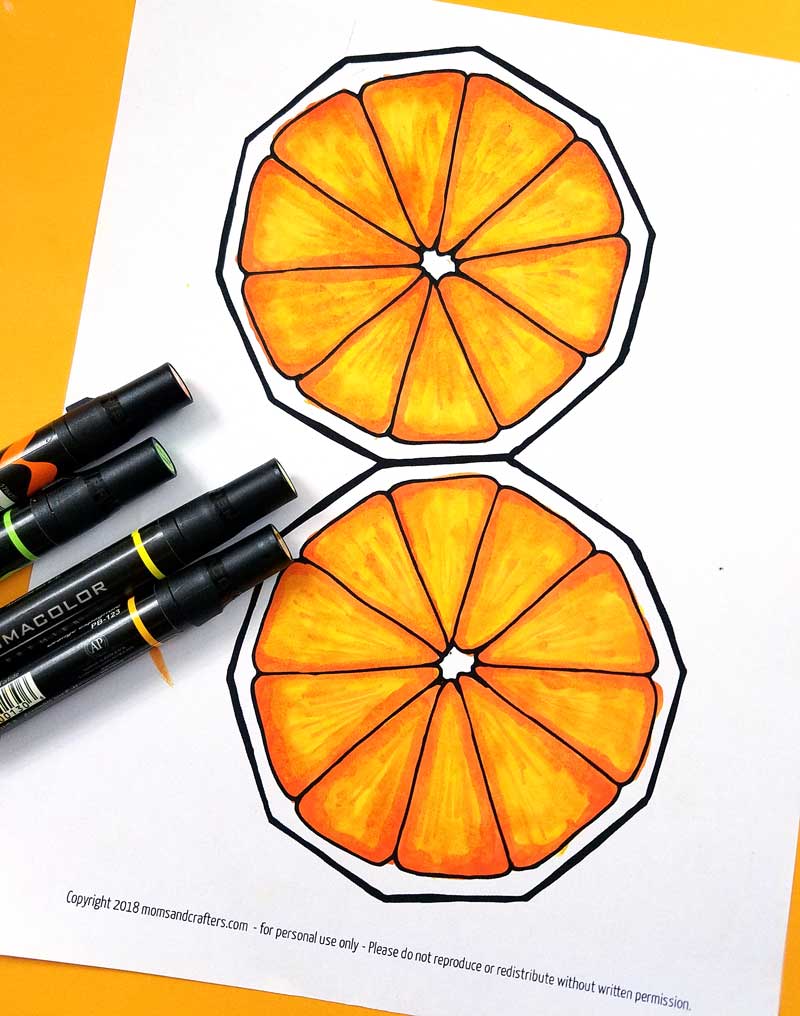 To download, you'll need to visit the original post. This includes a fun citrus slice coloring tutorial. This makes a fantastic Tu B'shvat workshop where you can learn how to color citrus slices – how fun!
I colored these using Prismacolor Premiere dual tip alcohol markers. I primarily used the brush tip. Of course, you can use regular Crayolas too! Alcohol markers blend and layer better without dissolving your page.
While Tu B'shvat is perhaps under-celebrated, it's a fun holiday. It's basically one big birthday party for the trees!
You can make fun chocolate and dried fruit tu b'shvat treats to enjoy. Or color a fun Tu Bshvat coloring page .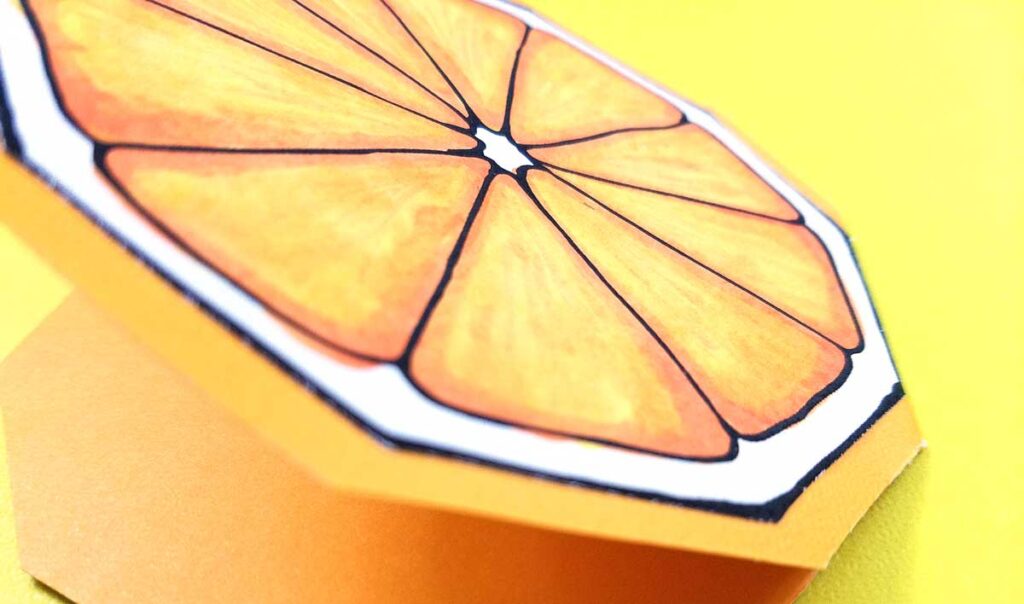 You can also check out this Shivat Haminim (7 species of Israel) craft template I designed – including SVG files and PDF files.