This adorable apple card craft for kids has a honey drip, making it the perfect Rosh Hashanah card! If you prefer a fun origami tutorial, check out this Rosh Hashanah craft. This post contains affiliate links.
---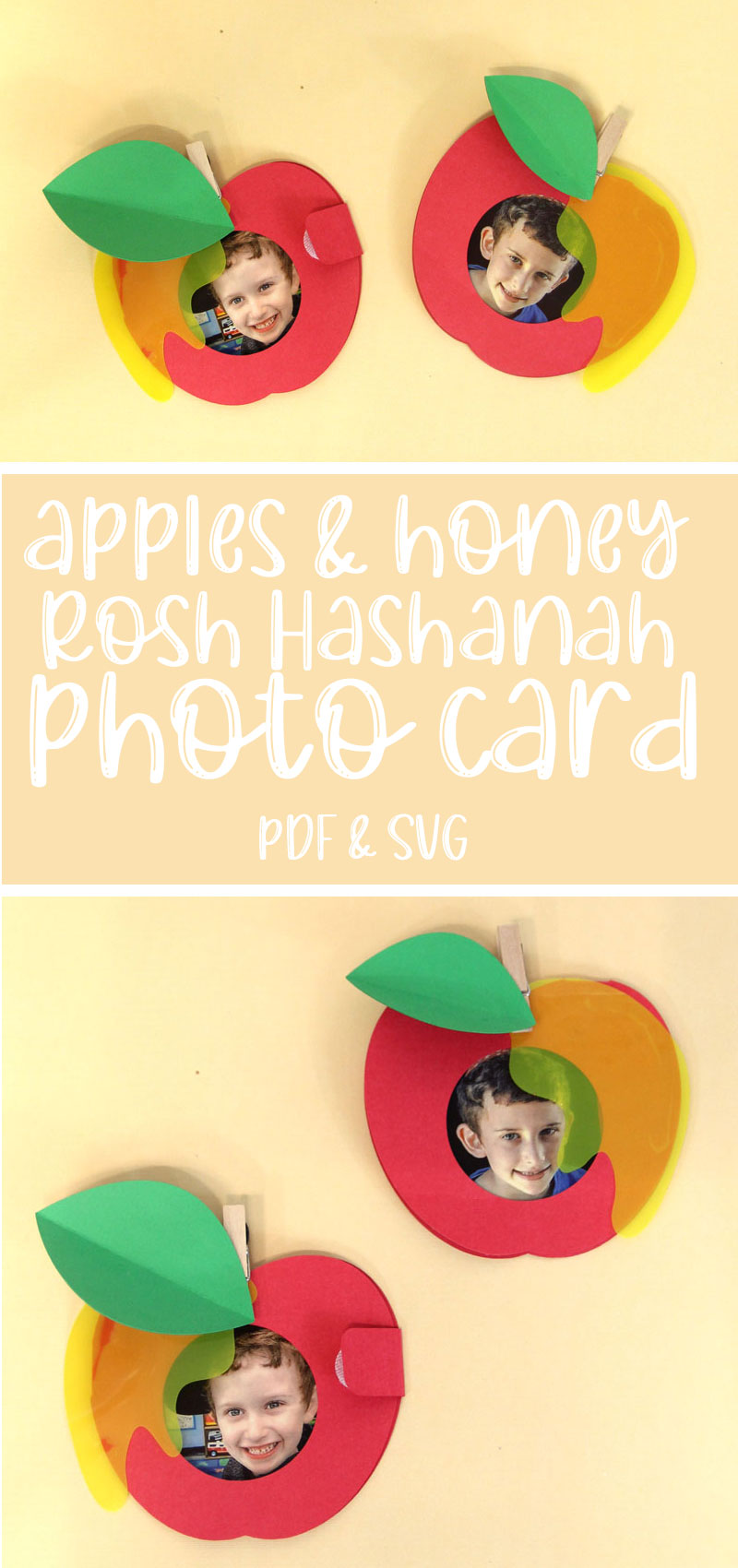 Rosh Hashanah (Jewish New Year) tradition is to reach out to family and friends, often via greeting cards, and wish them a sweet new year. We also eat apples and honey to symbolize this. This adorable apple card craft is perfect for kids to make for their parents!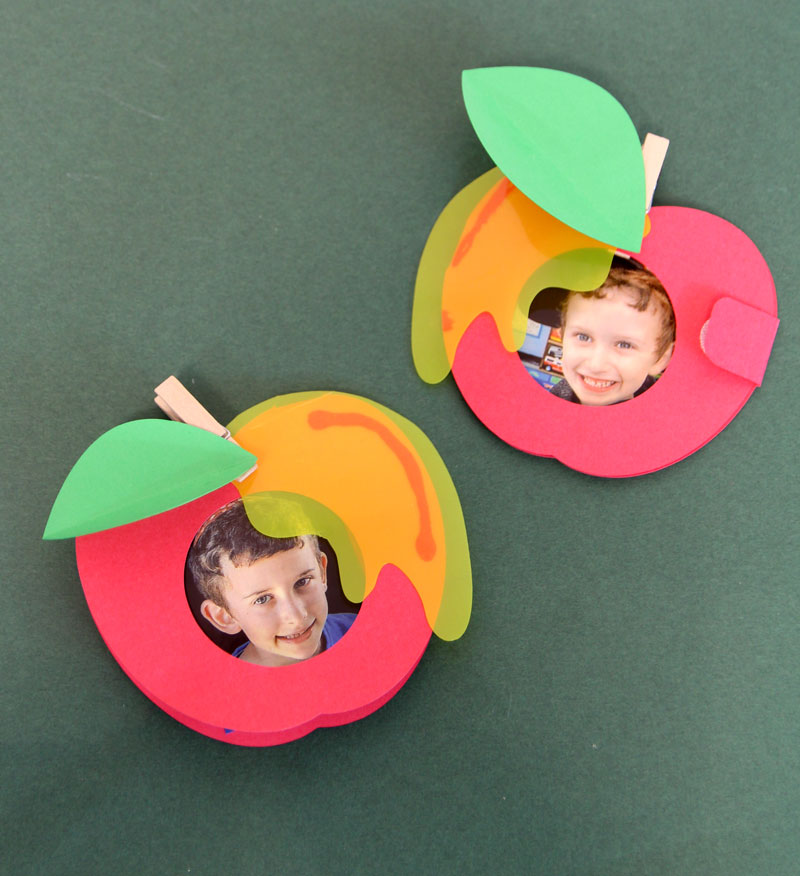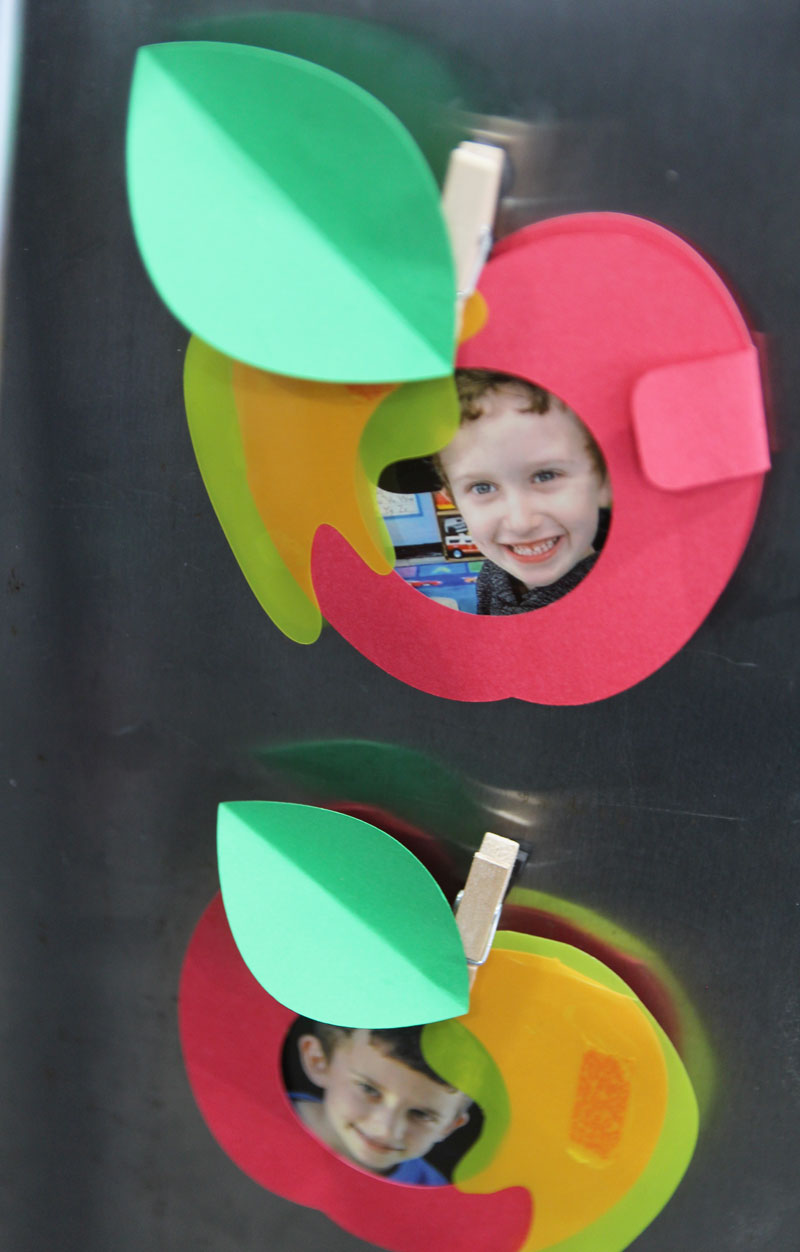 I designed a few versions of this template so that you can customize it how you want. I crafted mine as a folded photo card from colored card stock, however, you can adapt the template to suit your needs.
The free printable template is a PDF. I also have it bundled with an SVG for machine cutting in my Etsy shop.
While this apple card craft is easy enough for kids (especially if you help them cut) it's totally cute and fun for adults to make for family and friends! You can add a little texture by making the leaves from crepe paper, use a classier red, or even a patterned scrapbook paper.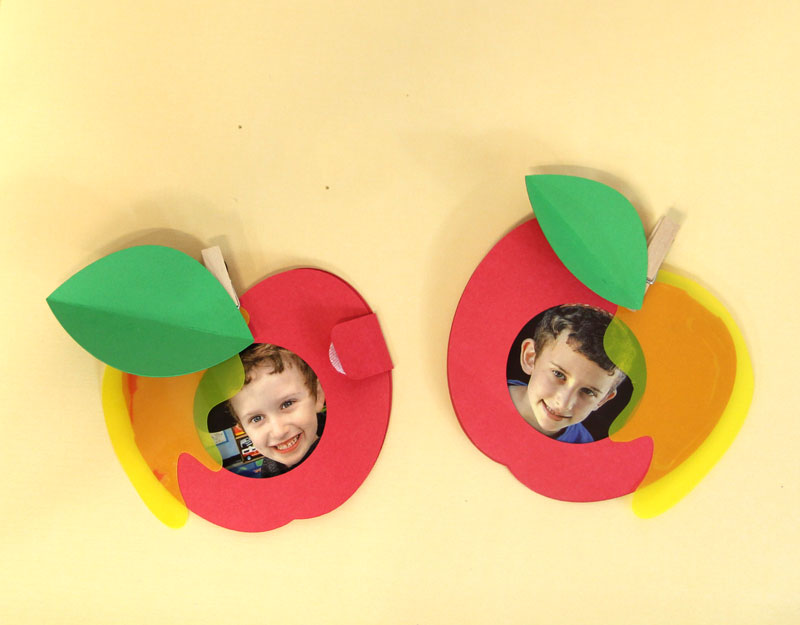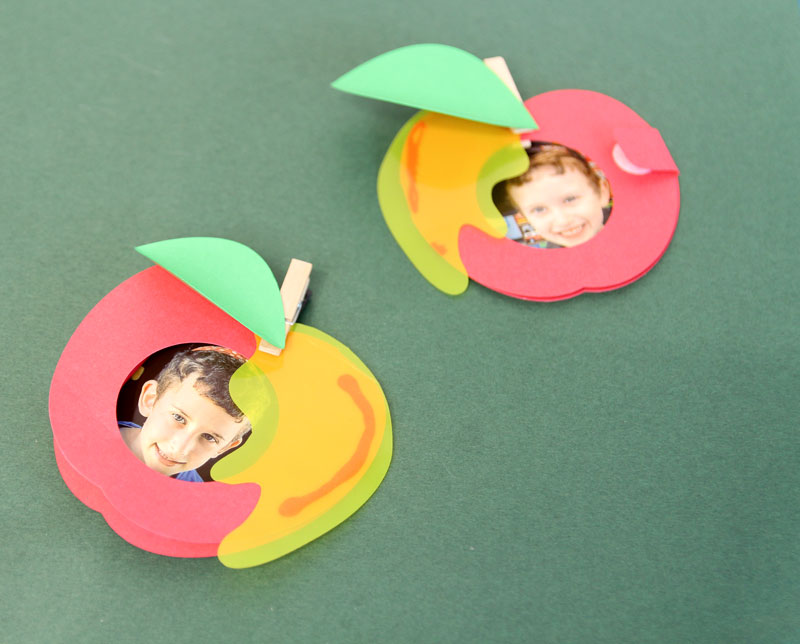 A few ways to make this apple card craft
Here are some variations of the apple card craft for kids:
As a final finishing touch, I added a magnet to the stem, so that it doubles as a fridge frame and a gift.
You can even ditch the back of the card and use the template to make a simple frame.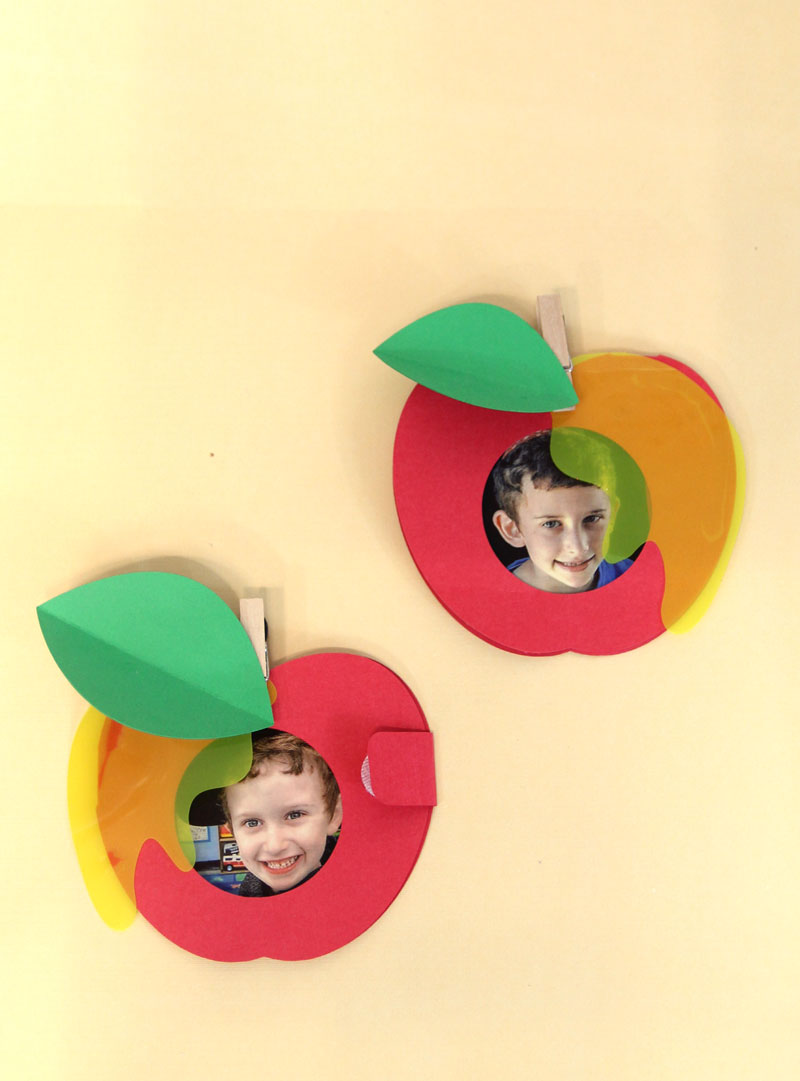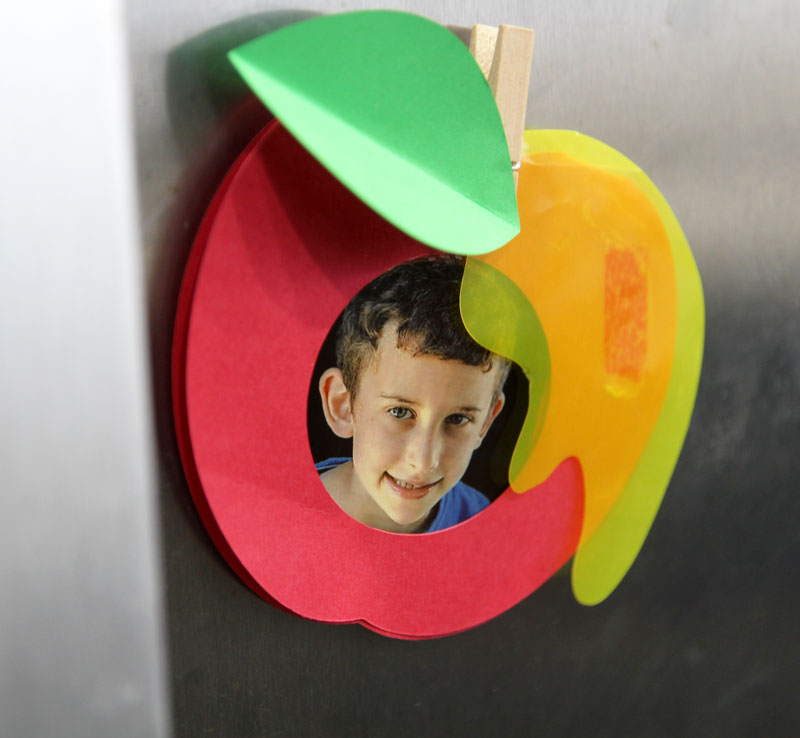 And finally, I placed the photo on the inside of the card. This means that you have it showing on the outside, and as part of the interior of the card. If you'd like more space to write your messages, simply glue the photo on the reverse side of the circle but on that half.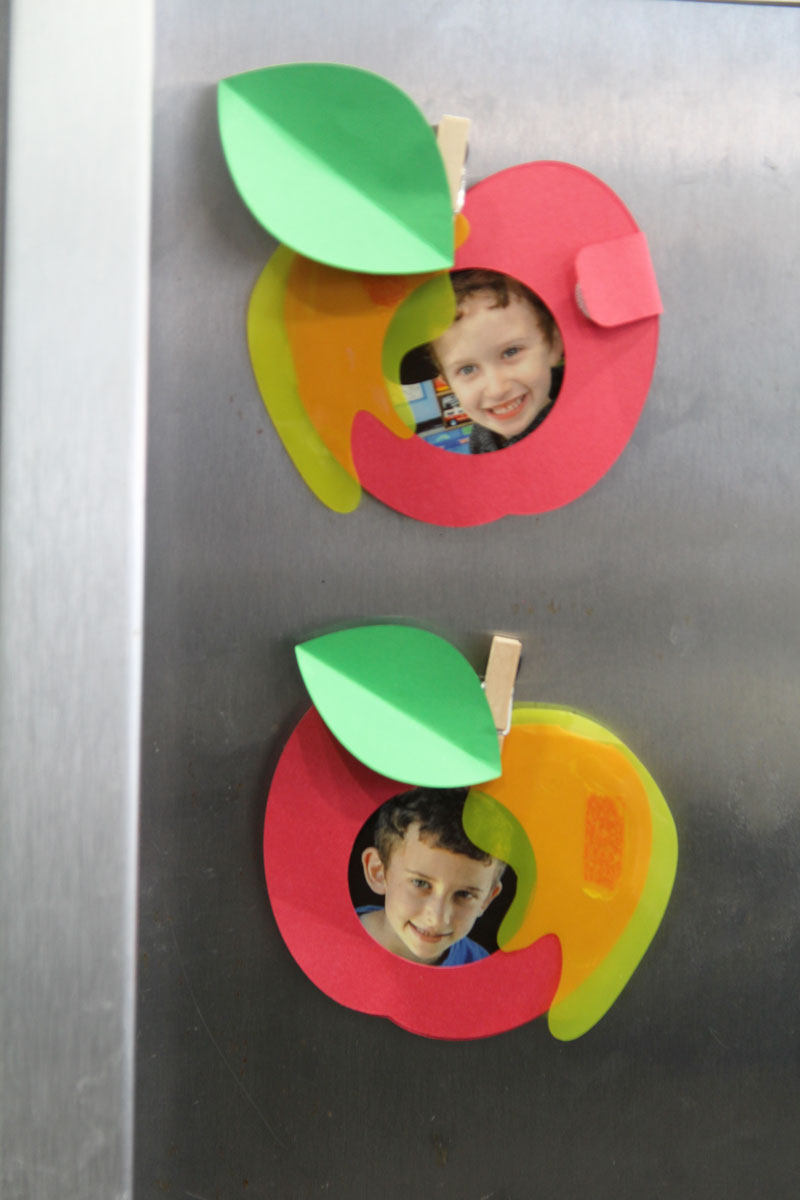 Involving younger kids more in this apple card
It's often a struggle for toddler and preschool teachers to involve kids in a more significant way.
I did share above that you can use the template printed on cardstock as a coloring page to create the final card, instead of cutting the parts from card stock.
If you're a Cricuting teacher, you can cut them from white cardstock on the Cricut and have the kids color and glue it together.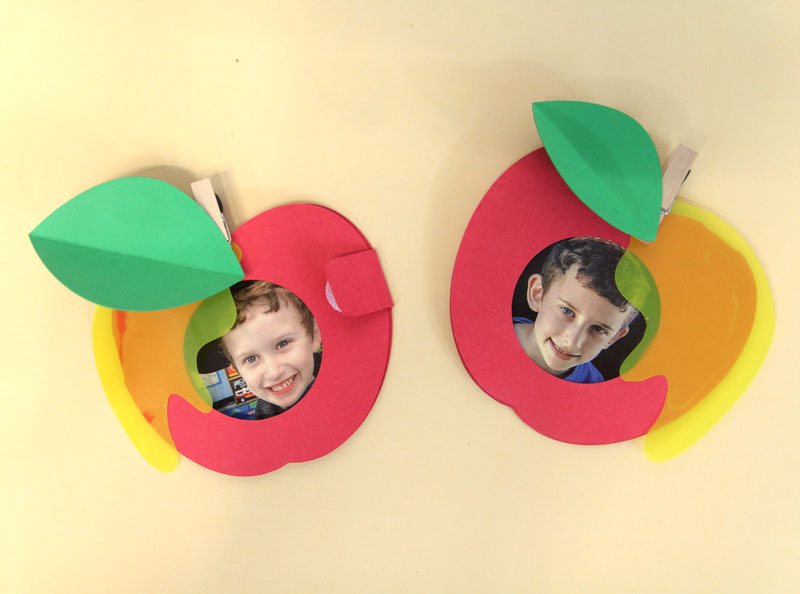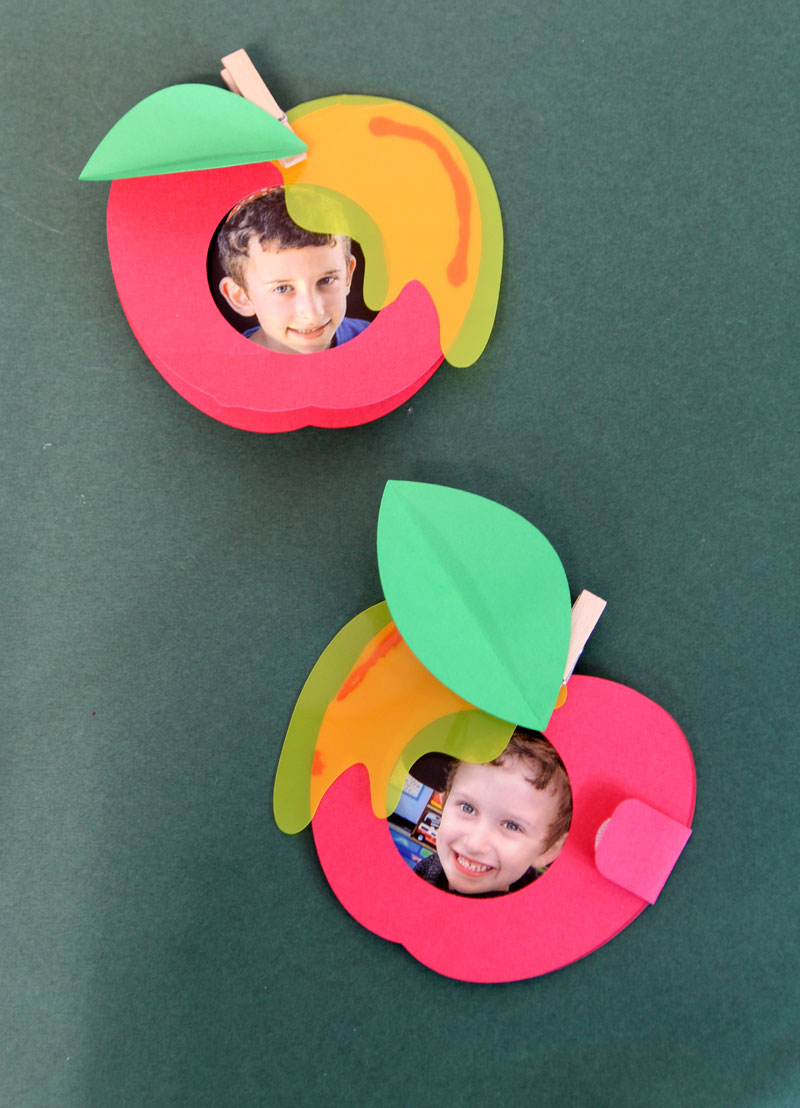 Preschoolers can write their own name, copy "Shana Tovah" or another new year message. They can write their messages with alphabet stickers. They might not be able to cut perfectly, but the scissors skills are great fine motor practice.
And you can have them glue a circle photo on the front of the card instead of cutting out the hole.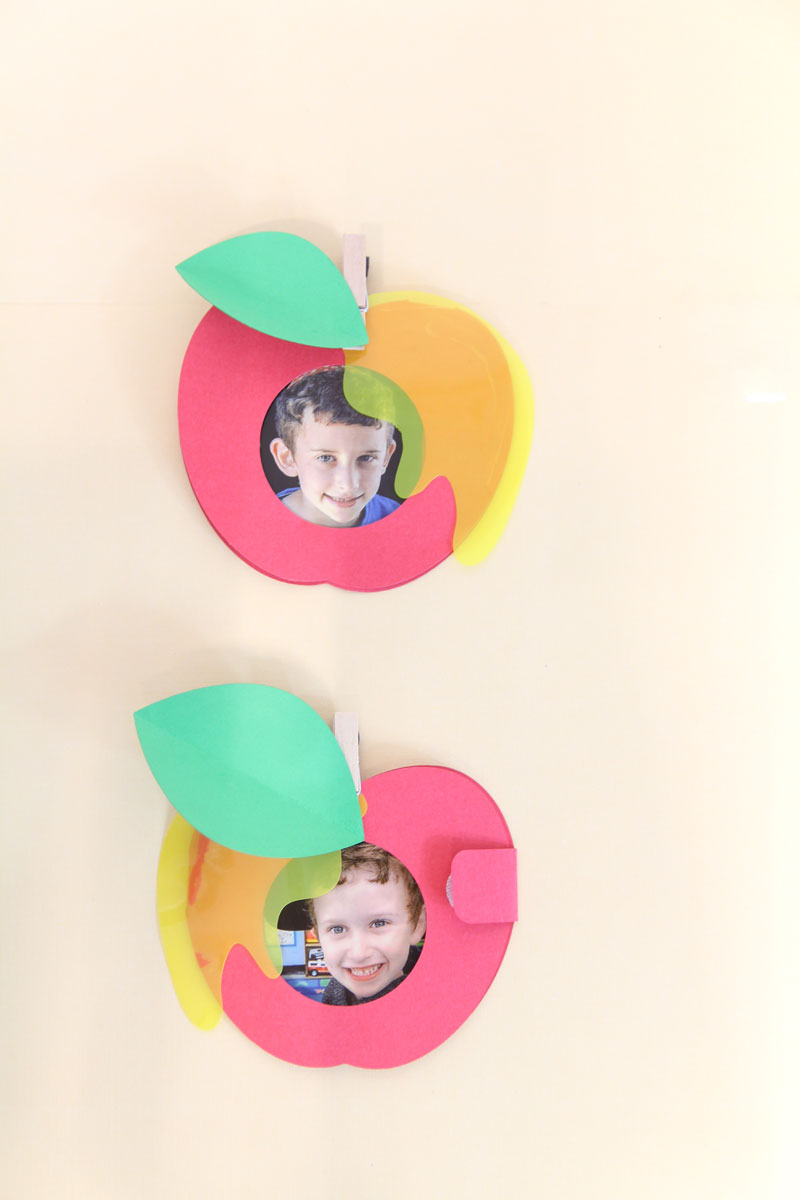 Assembling the parts with a clothespin adds a fine motor element – just be careful with magnets when working with toddlers. I'd avoid the super strong magnets as they are incredibly dangerous for kids. You can back the card with magnet sheet instead.
Download your apple card template
The PDF is available as a freebie for subscribers for personal and classroom use.
Download your free template! It'll arrive right in your inbox. By downloading, you're subscribing to our FREE newsletter with updates on cool printables like this, ideas to simplify Jewish life, and more. Unsubscribe at any time at the bottom my emails. I respect your privacy and the law, and won't share or sell your email address.
Want the SVG? Get it bundled with the PDF, with limited commercial use (sales of up to 200 finished cards) tossed in too!
What you need to make this apple & honey card
Hand cutting:
Machine cutting:
How to make an apple card craft
1. Cut out all your parts. To cut by hand, simply cut out the template parts, trace on the correct color cardstock, and cut out. For Cricut: upload the card, resize if you'd like. Score if you'd like, or remove the score lines, and send to cut. Use a brayer to make sure your material is adhered well to your mat. A spatula can help you remove the parts without tearing.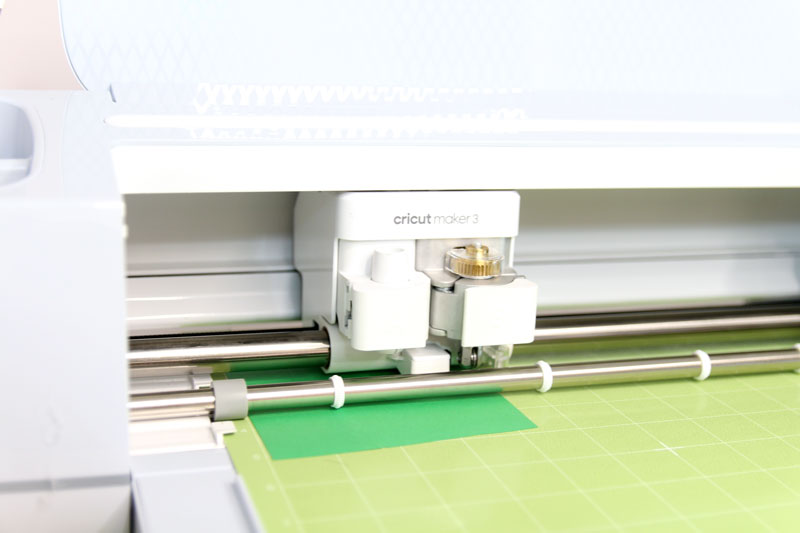 2. Glue magnets to the back of the clothespin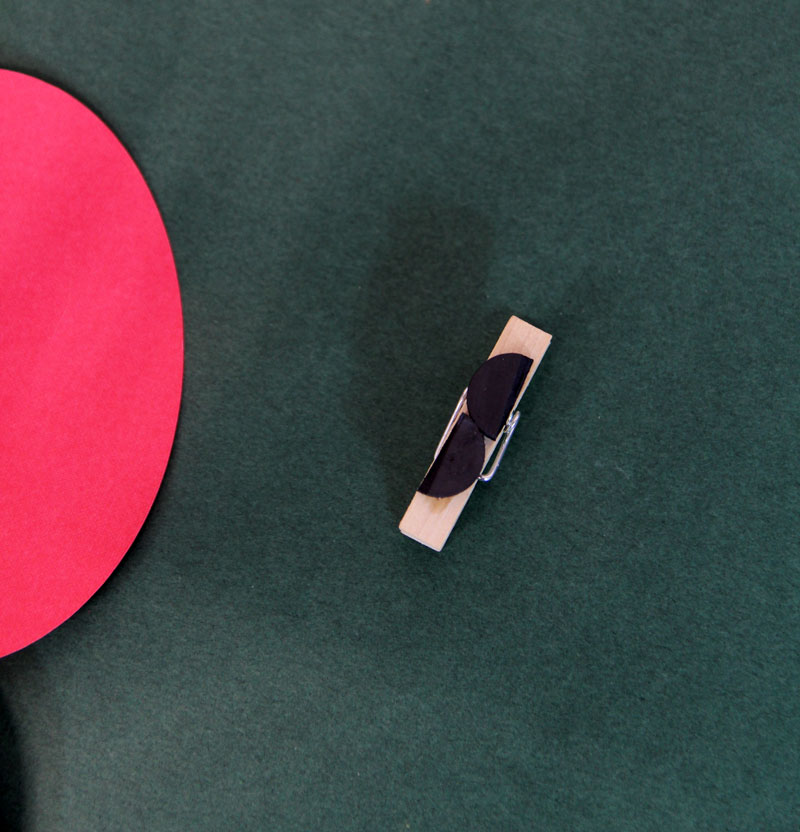 3. Glue a leaf to the front. For younger kids, a large clothespin will be easier to use.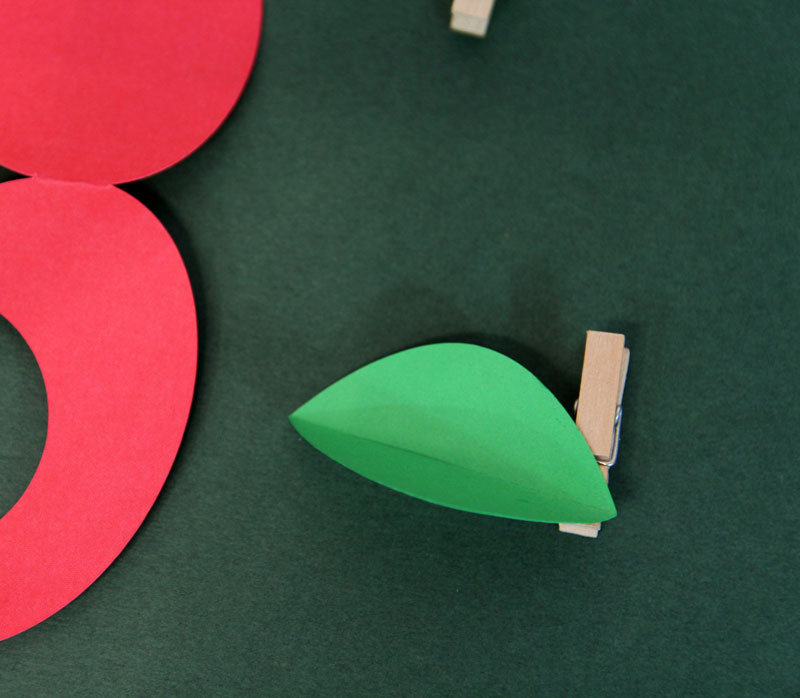 4. Glue the honey drip to the front of the card.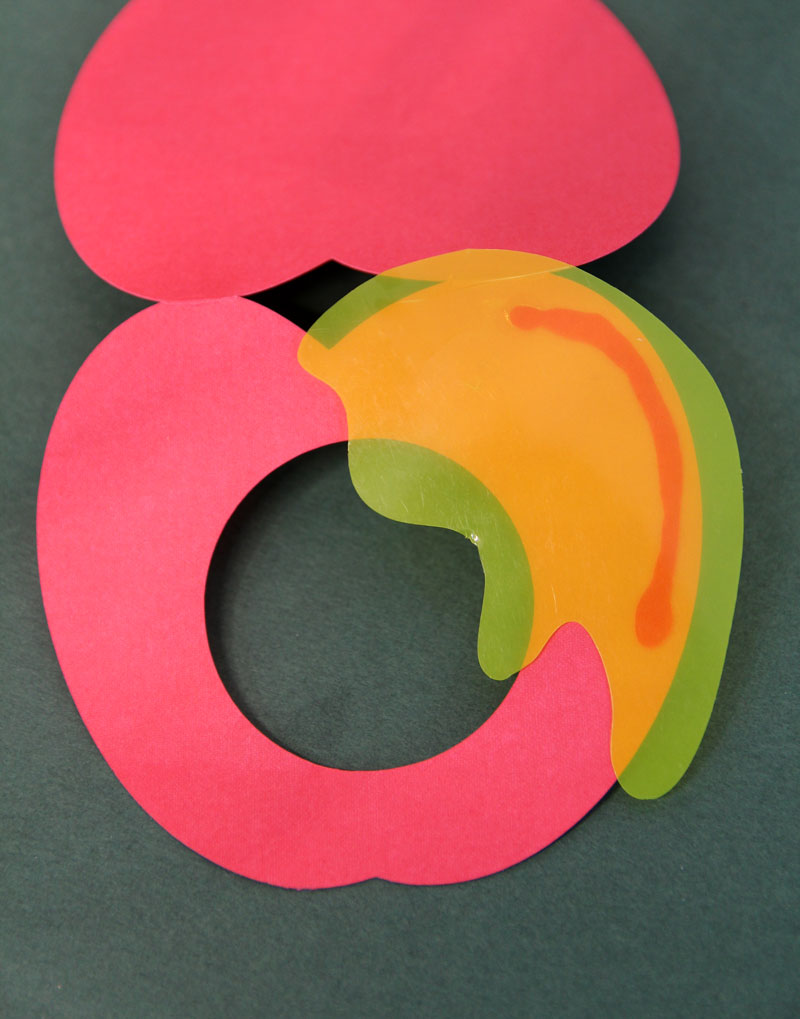 3. Fold your card in half. Glue the photo to the inside in the correct position for the photo to show through the circle.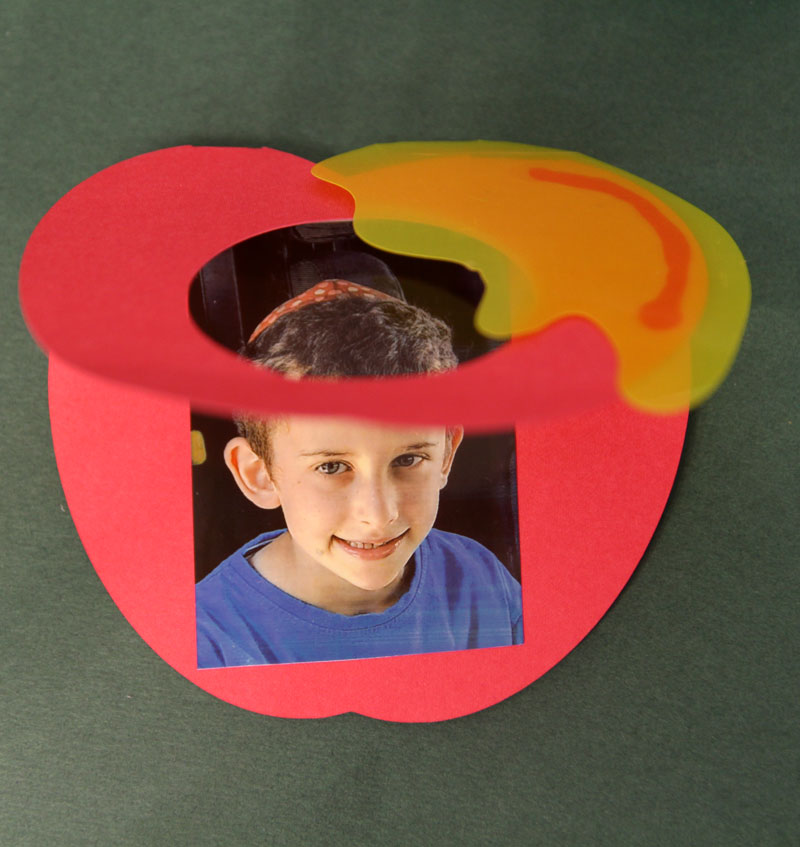 4. Clip on the clothespin. It'll need to be removed to open the card. Close your card with hook and loop if you're making the horizontal version.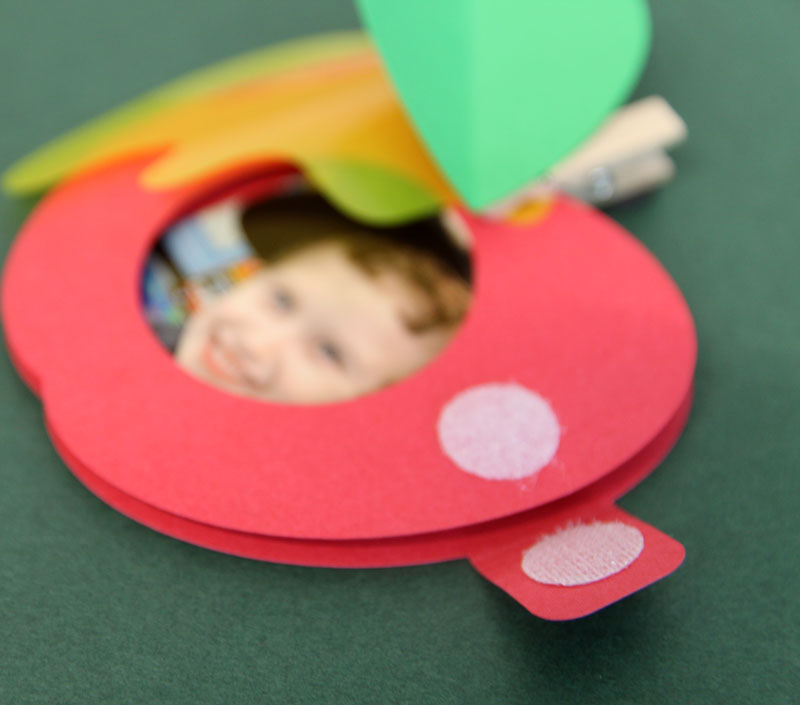 Your apple card craft for kids is complete! Who will you be crafting this with? Comment below!
Want a ready-to-go printable card for rosh hashanah? Check out my rosh hashanah cards here!