I love a craft that even A, age 2, can do – and these Purim suncatchers fit the bill! I tested this for her with my Hanukkah suncatchers and she really enjoyed doing them. This post contains affiliate links.
---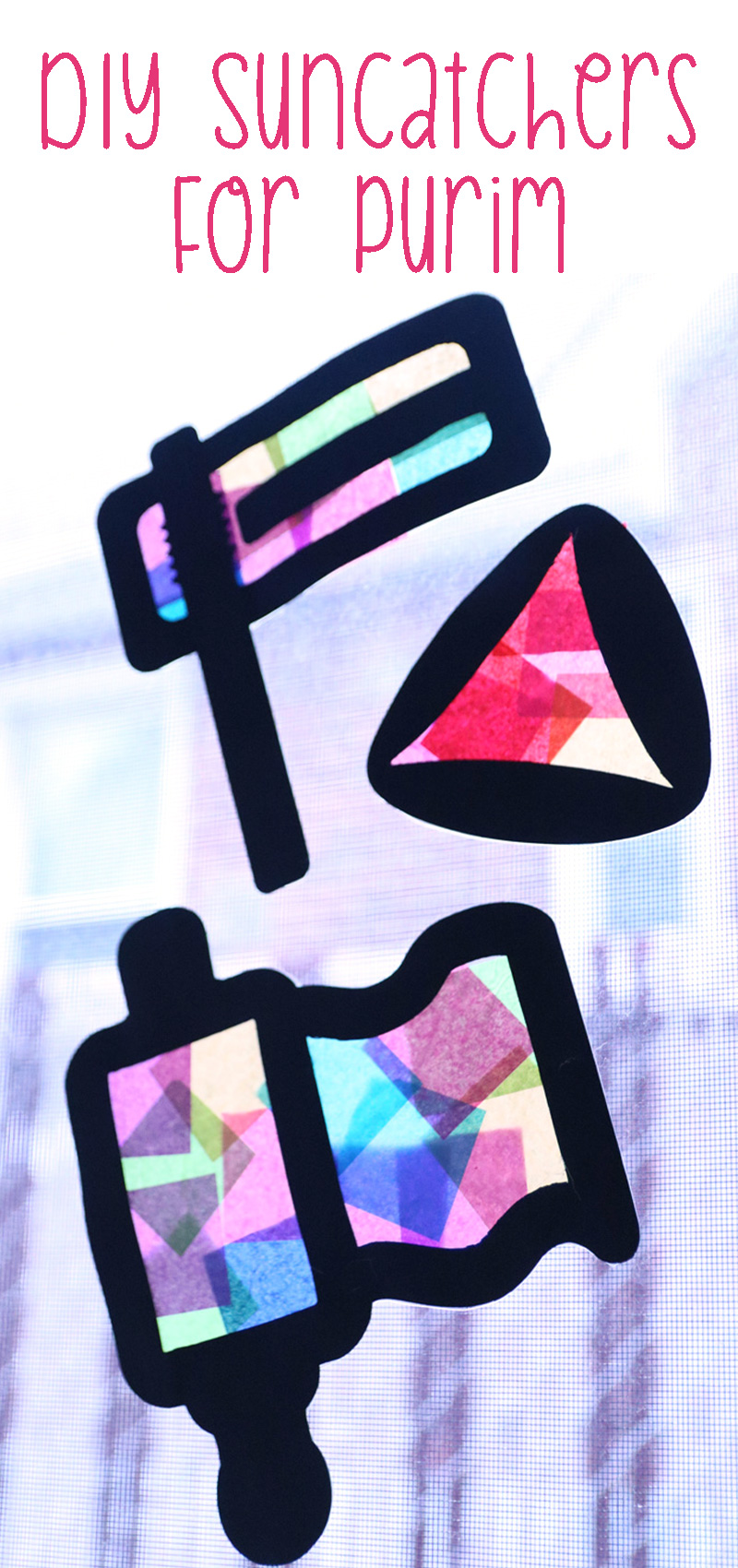 So many readers have been asking me for crafts that work for very young kids but still look good. I decided to revisit a classic craft and remake it in a Purim theme: tissue paper suncatchers. You can find more fun crafts, including these incredible Purim puppets, on the blog as well!
The reason this is so easy is because toddlers sometimes even struggle with stickers. However, since the sticky surface, the contact paper, is spread out flat for them, they can place their tissue paper squares folded in half, upside down, or however they'd like and it'll still work.
And thanks to the strong silhouette, no matter what your tot does it still comes out good.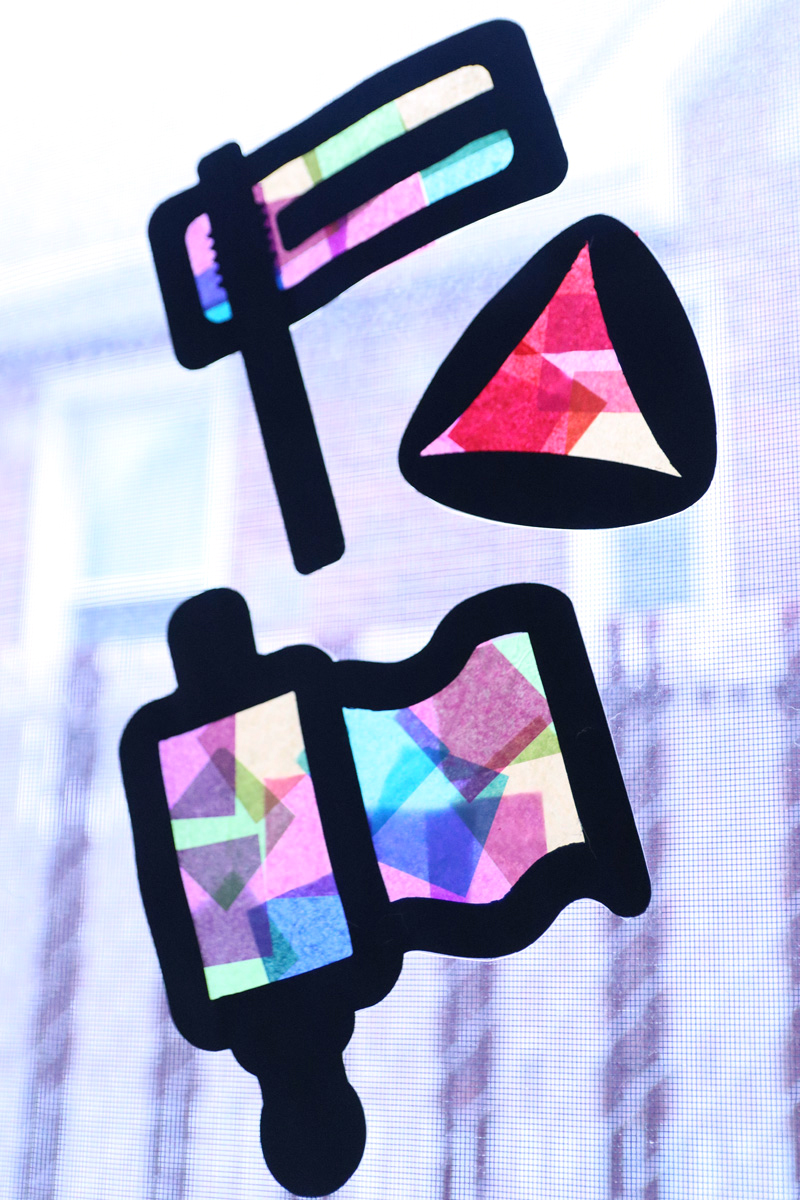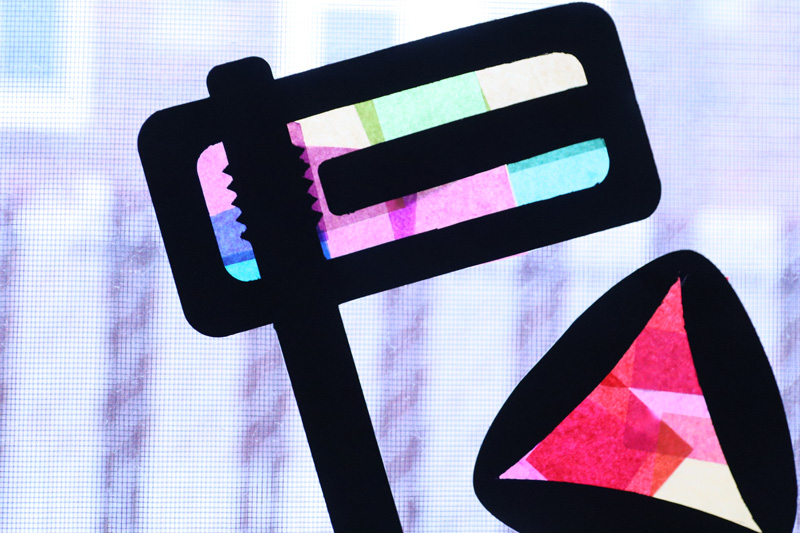 The coolest part? Even bigger kids can have fun making Purim suncatchers! Y, age 6.5 loves making these suncatchers. Older children can cut the templates too – although younger kids will need to have it fully prepped.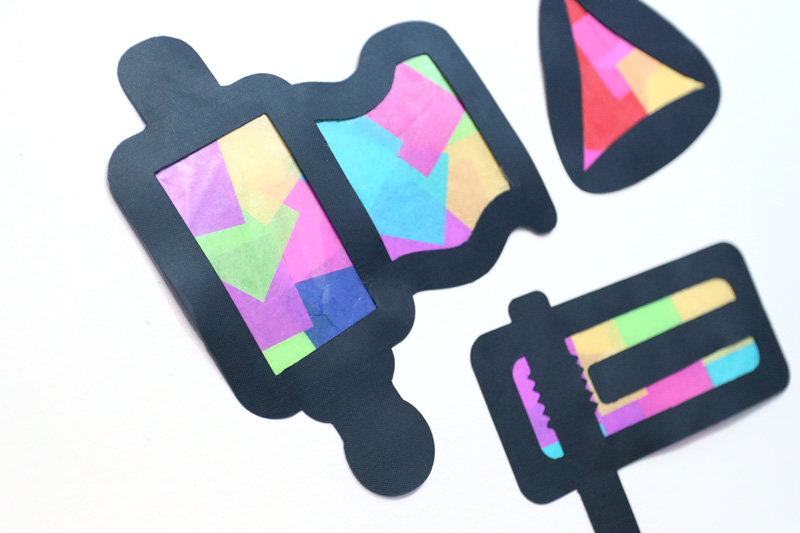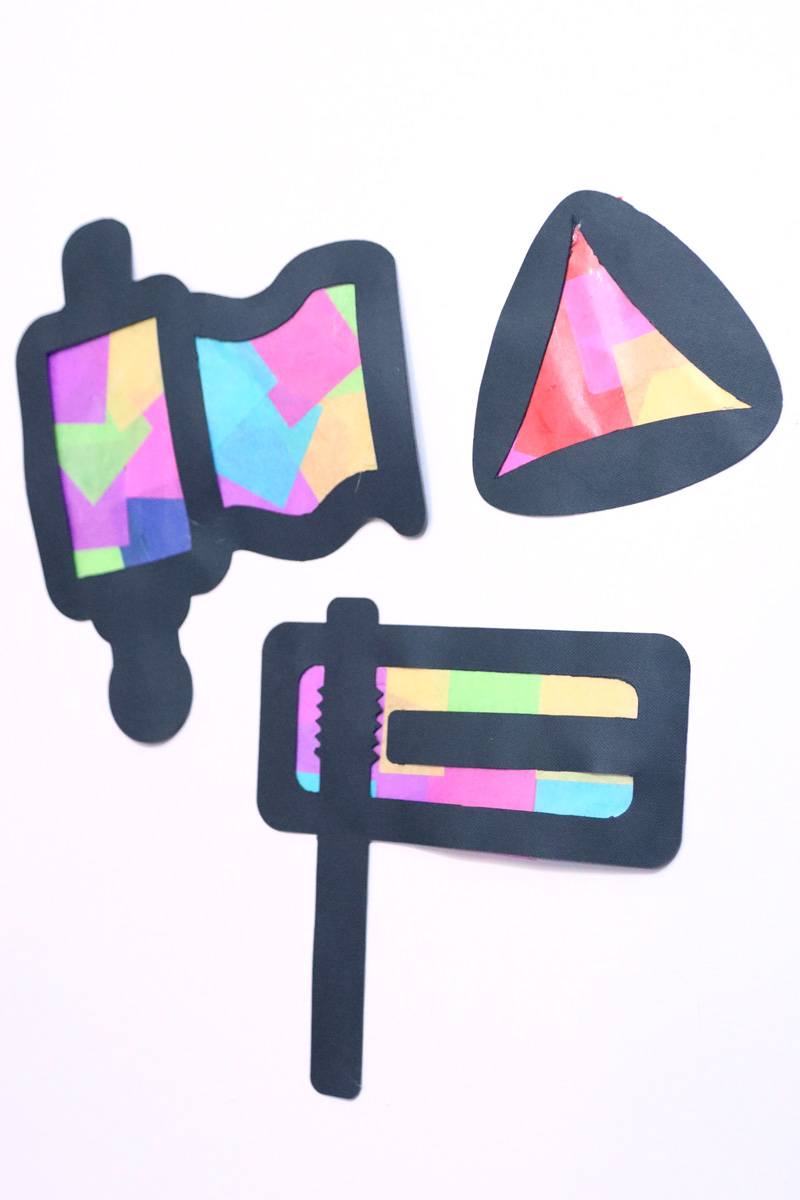 Tips for making Purim suncatchers with toddlers and preschoolers
To make Purim suncatchers with younger kids, you will need to full prep the "kit" – the black border with the contact paper attached. In order to make it easier for you, I created two types of templates: a PDF (print, cut by hand, and trace) as well as an SVG (to cut using a cutting machine, such as a Cricut, if you own one).
If you're cutting multiple by hand for a classroom, I strongly suggest that you first create a stiff stencil for yourself by cutting the template from cardboard. You can then quickly trace it on multiple surfaces – and save it for future years. I do this with any craft that I hand-cut lots of. (Granted, I'm not a Morah but I make my daughter loads of pleather bows which I usually hand cut, and my cardboard templates are a life-saver!)
Trace it using a graphite pencil so that it shows up on the black cardstock.
Even if you're using a Cricut, you may prefer to simply cut your templates using the Cricut and do the rest by hand, as it's pretty big. You'll need to run several loads to do it for a whole classroom.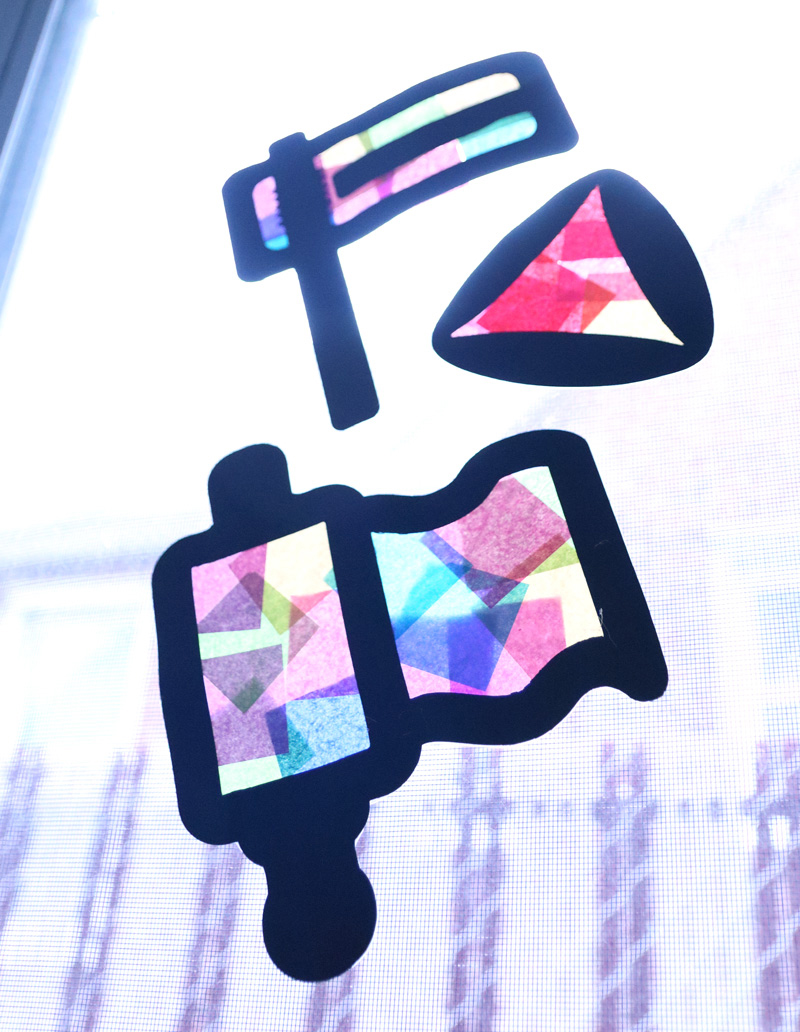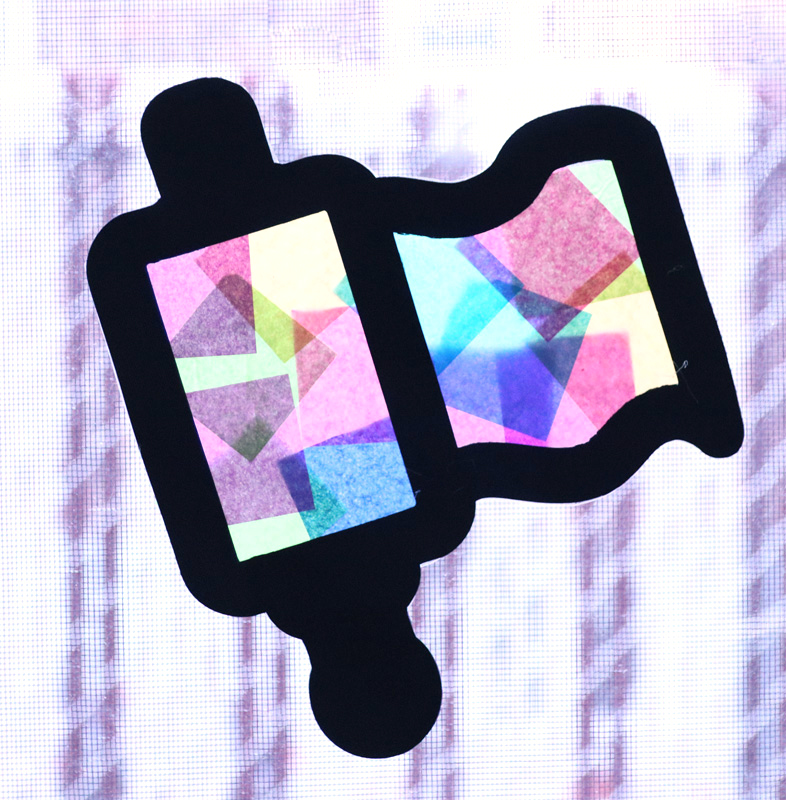 Either way, if you're crafting with a group, I recommend choosing one design for the kids to make rather than giving them all three.
I created three designs primarily to give you options as far as ease of use is concerned:
The Gragger has the smallest suncatcher area, and is also the hardest to cut out and prep. But it's really cute and a recognizable shape for little ones.
The Megillah is very big but also has a lot of room for creativity and is easy to cut.
The hamantasch is the smallest with less craft area, but the easiest to prep – and most economical material-wise.
Variations for this Purim craft
Ready for a fun twist on this tissue paper suncatcher?
You can actually try it – especially with older kids who want to be more creative – using permanent markers on acetate (plastic sheets).
The main advantages of doing it this way are:
Older kids can add their own designs and drawings as I mentioned.
It's easier to cut and prep – the kids can even do most of the work.
It can be glued on afterward, again, by the kids.
It's easier to transport and bring home.
The main disadvantage is that you're dealing with a non-washable material, and acetate will definitely cost a bit more than clear contact paper would. In theory you can use clear cellophane, but that can tear easily and frustrate kids.
Older kids can also simply outline the template in black right on their acetate, create smaller "sections" with black marker, and color it in instead of adding a border too. This gives it a "faux stained glass" look.
You can, of course, use colored paper for the border, but it can definitely take away from the "guaranteed beautiful results" factor.
And finally, if you prefer to adhere the sticker to the surface rather than vice versa, you can use washi tape, which is usually a bit translucent, especially if sun shines through! Simply cut two shapes, criss-cross the washi tape on one of them, and then attach the other one over the edges.
Want to make your Purim prep easier, your feast table more beautiful, and your kids' happier and busier? Get the printable Purim bundle today for 75% off the full value! It's full of table decor planners, kids' crafts, coloring pages, and more as well as mishloach manot labels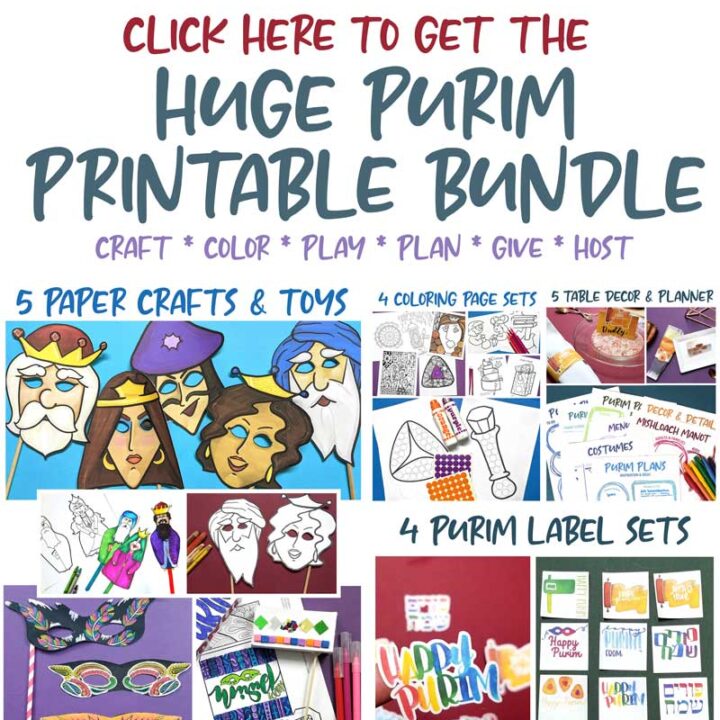 How to Make your own Purim Suncatchers
Read the tutorial and then download the templates at the end of the post.
Materials needed
Black cardstock or poster board
Clear contact paper
Recommended: a good hot glue gun but you can use any glue instead – it just might not stick as well.
Scissors
Optional: a pencil or dark paper gel pen, if tracing and cutting by hand.
Optional: A Cricut, with the LightGrip mat and fine point blade.
The template, download it after the instructions.
Assembling your craft
1. Cut out your template by hand or using your Cricut.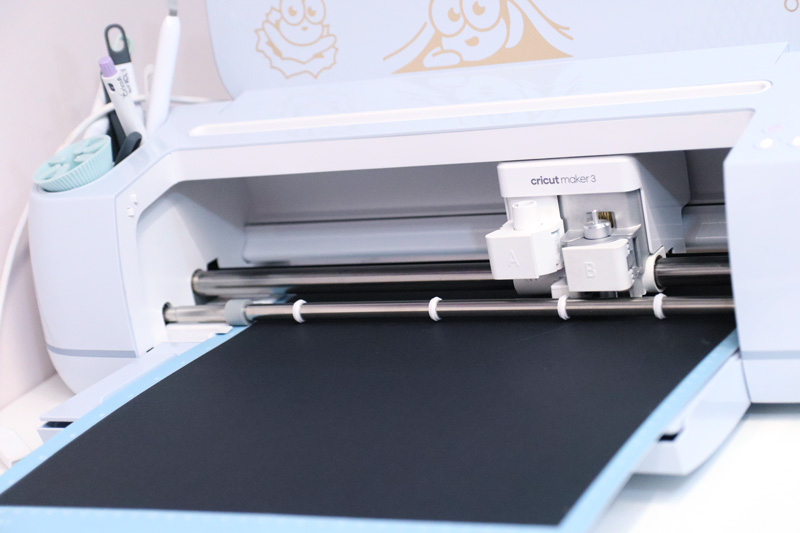 2. There are two ways you can prep this.
Either, glue the outlines onto the non-sticky side of a piece of contact paper. Young kids will then have more of a sticky surface to stick things onto.
Or, you can peel the backing and place the outline onto the sticky part, replacing the backing until they're ready to craft. It'll stick better, but it's a bit harder to work with as you prep.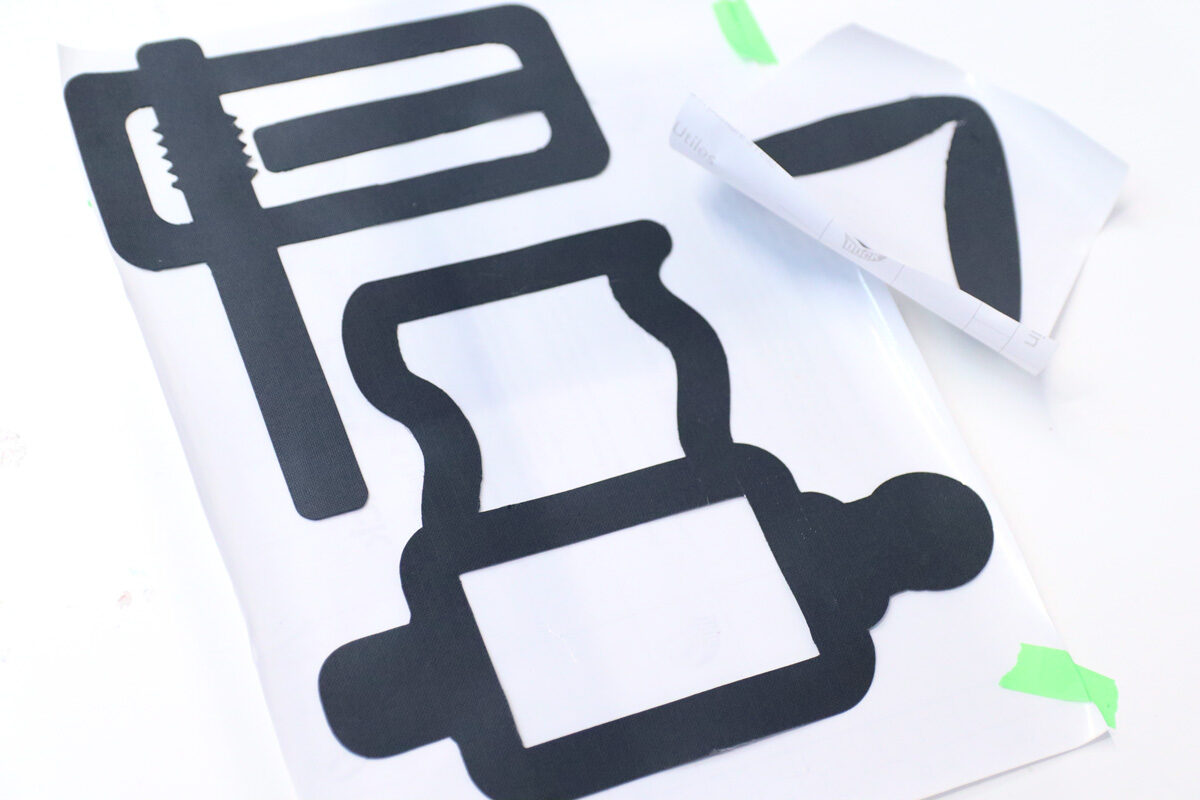 3. Cut the contact paper around the outline of your silhouette. Keep in mind that the contact paper is clear, so it won't matter if you're a bit messy with your cutting.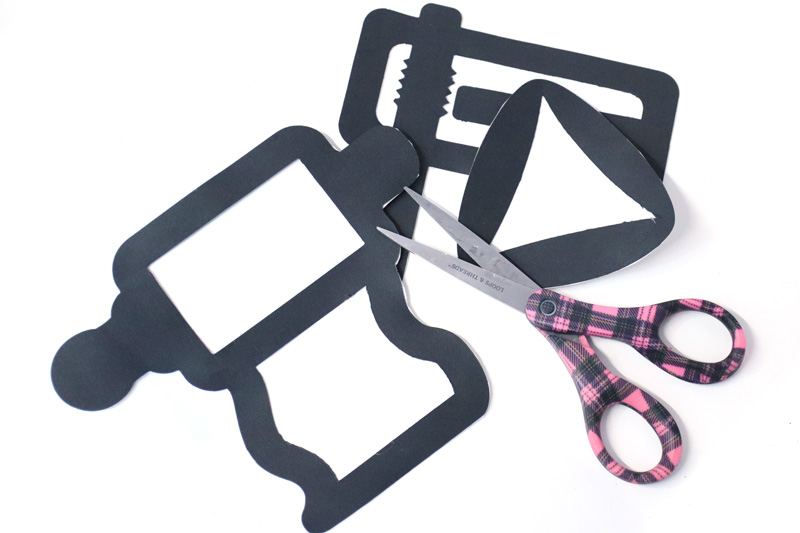 4. When kids are ready to craft, peel off the backing and let them stick that tissue paper on!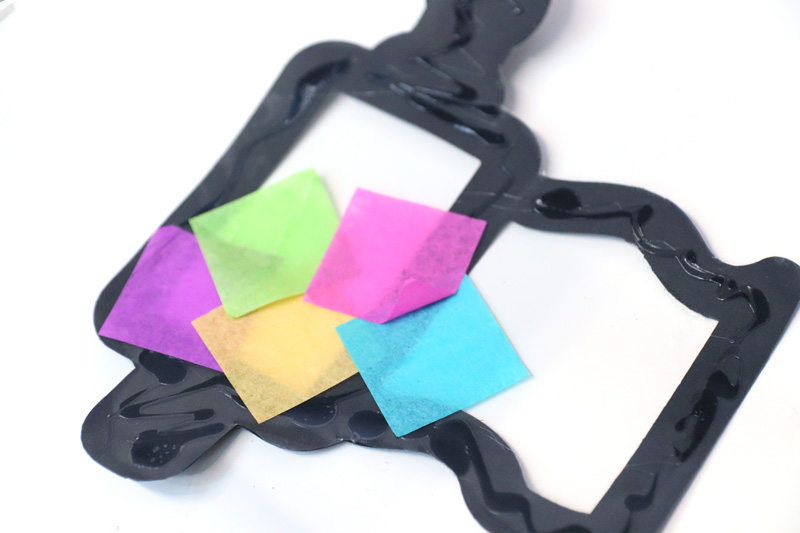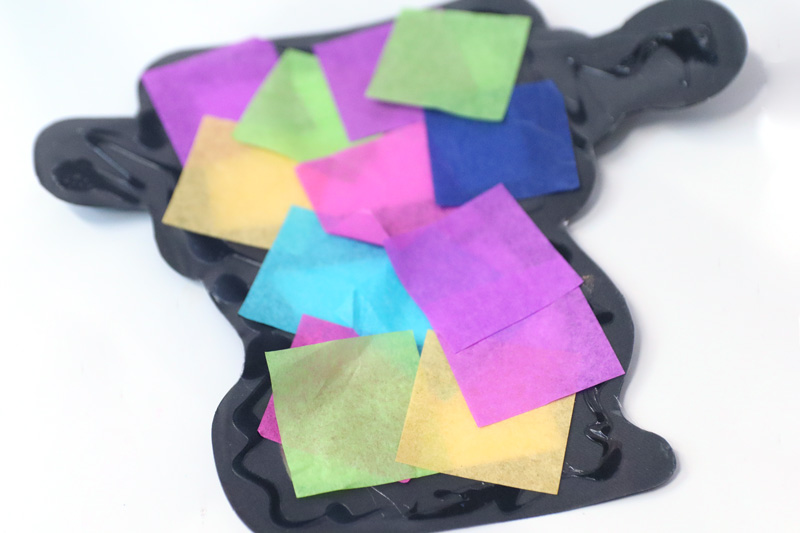 5. There are a few ways you can finish it off. You can replace the backing to store/stend it home (assuming you have some sticky surface left). You can back it with new contact paper and another – mirrored – silhouette to make it fully two-sided. You can also simply back it with contact paper without another silhouette.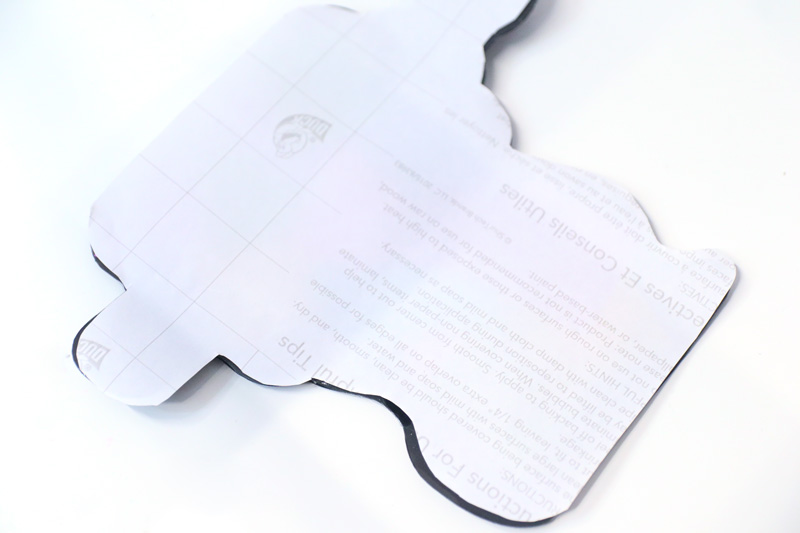 When you're done, stick it on a window and watch the sun shine through!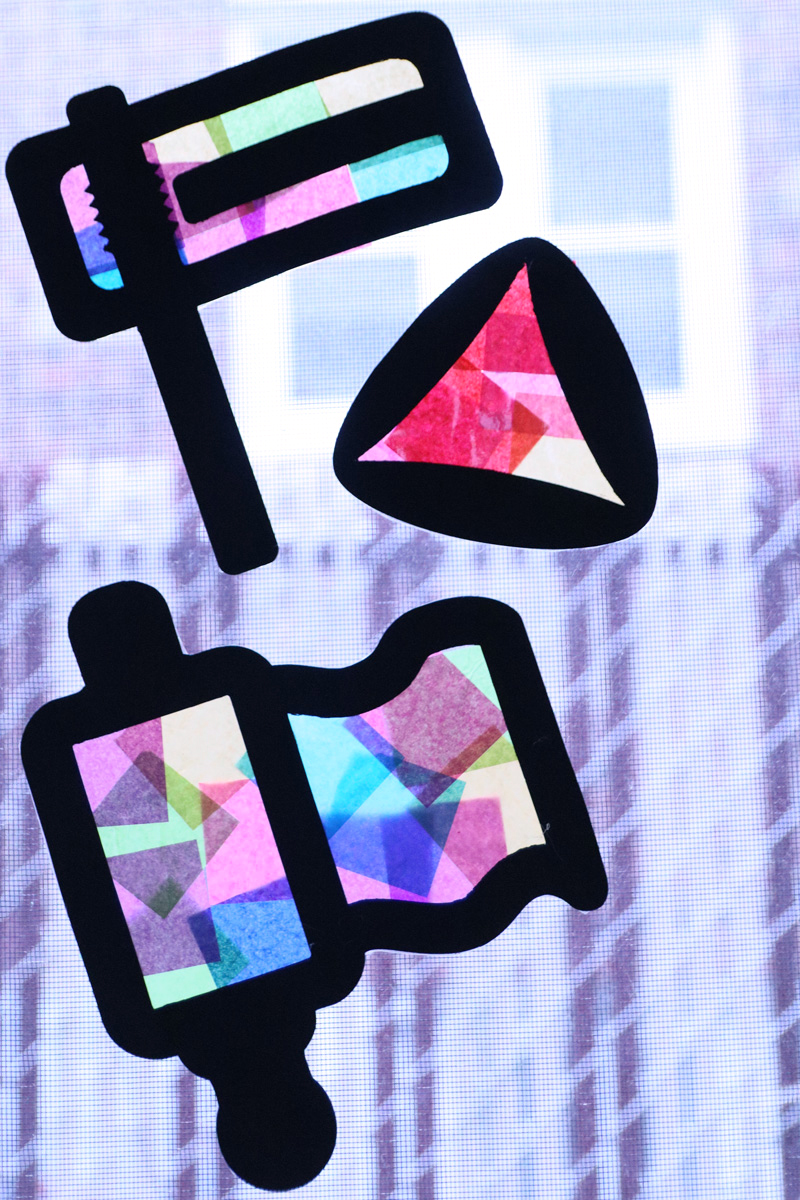 Download the free template
Download your free template! It'll arrive right in your inbox. By downloading, you're subscribing to our FREE newsletter with updates on cool printables like this, ideas to simplify Jewish life, and more. Unsubscribe at any time at the bottom my emails. I respect your privacy and the law, and won't share or sell your email address.
Your download will arrive in a ZIP folder. For information on how to "unzip" see this article. If you're having trouble with it, try again with a Gmail account, since some email providers block ZIP folders.
If you loved this, check out this adorable Purim Megillah craft for kids, plus these cool Mishloach Manot ideas!